Daily Goodie Box is a box of free samples sent to you at absolutely no charge in exchange for your honest opinion of the products that you receive. That's right, everything is 100% free, no shipping charges and no credit card is required.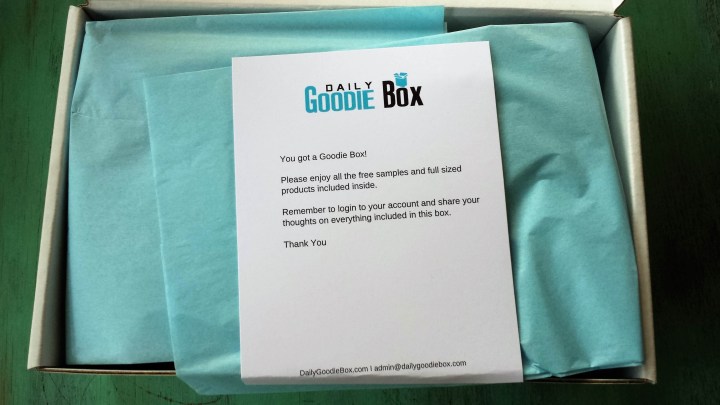 Each box contains a combination of full and sample size products for you to try out. To be registered to receive a Daily Goodie Box, you simply go their site and answer a few questions about yourself. Whether or not you receive a box or not is based on several factors including the demographics that the product manufacturer is looking for among other things. So, go to Daily Goodie Box, register and cross your fingers.
Once you receive your box you simply log on and let them know what you thought of the products. Free stuff for your opinion. Who doesn't like free?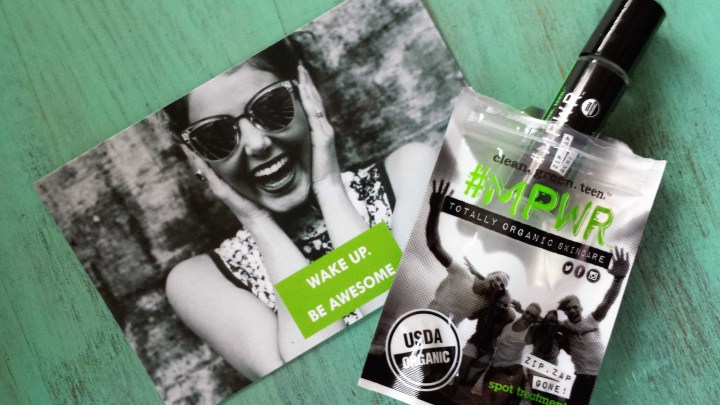 #MPWR Skincare – Zip, Zap, Gone!  Spot Treatment Sticks – This is pretty useful! It's made with the good stuff, including organic witch hazel extract, organic aloe vera juice, organic kelp extract, organic chamomile extract, and organic green tea extract. Safe to use even for sensitive skin, works fast compared to regular spot corrector sticks, plus it smells great – what's not to like?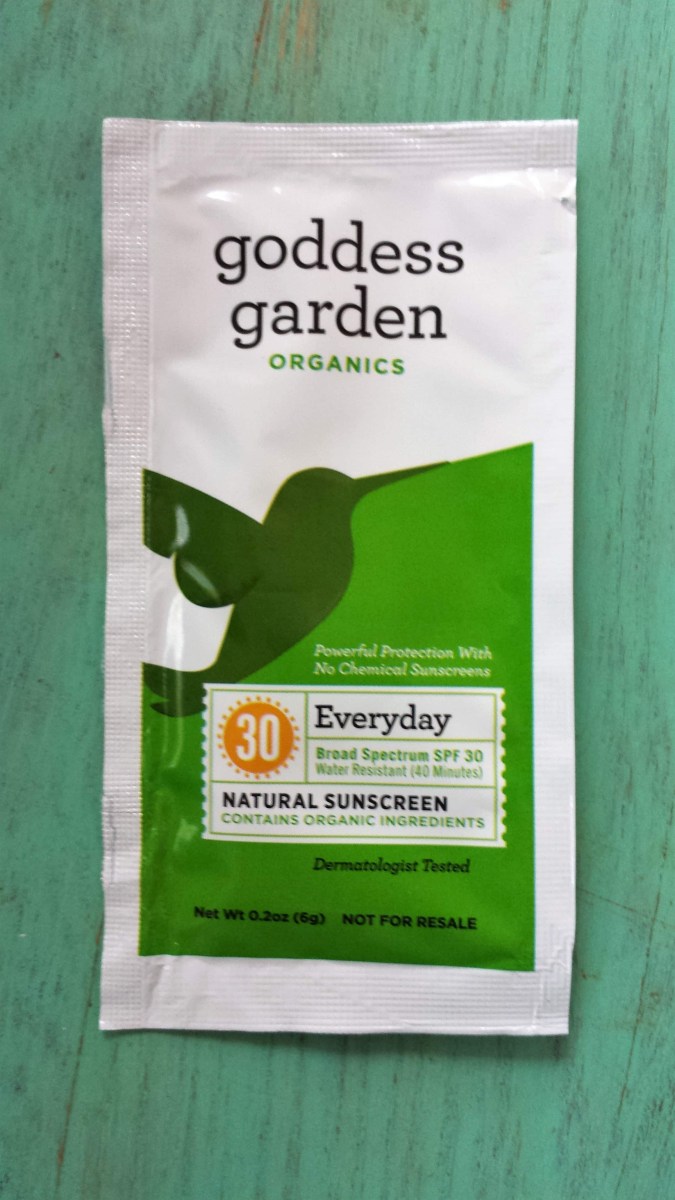 Goddess Garden – Everyday Natural Sunscreen Lotion – Made with plant-based ingredients and has a UVA/UVB broad spectrum SPF 30 coverage, making it ideal to pack for a day at the pool or a beach trip. Non-GMO and vegan-friendly too!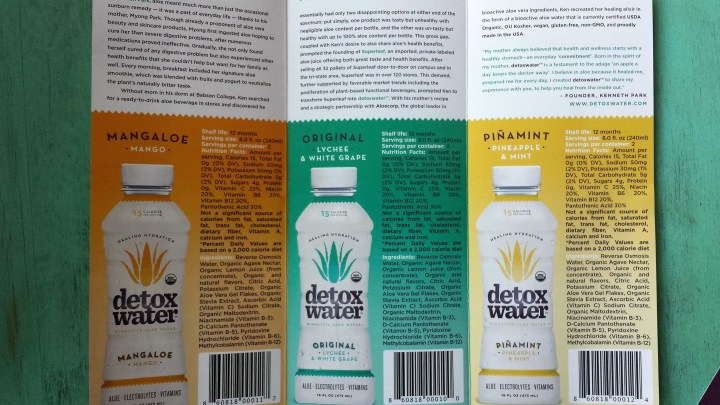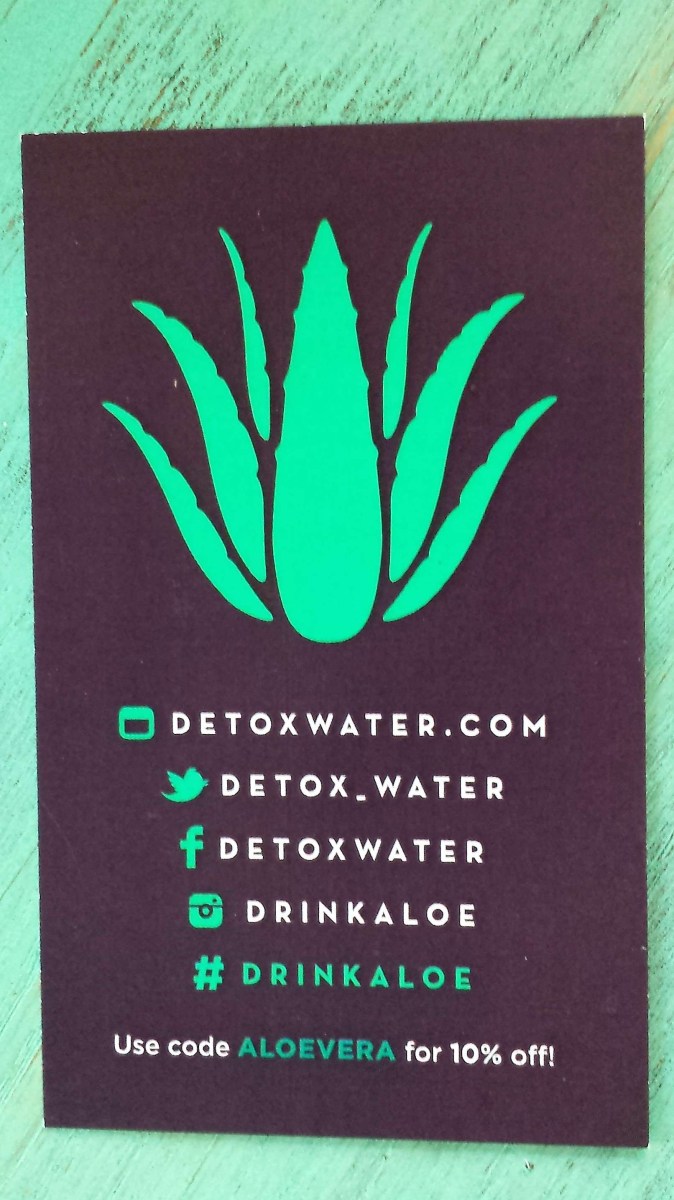 Detox Water – Lychee & White Grape – This drink is packed with electrolytes and vitamins, as well as aloe vera which is believed to promote digestive health and support nutrient absorption. We can't confirm just by drinking it once but our lychee-and-white-grape-flavored bottle was, for sure, something refreshing to drink on a hot day. Compared to other aloe drinks, it has lower calorie and sugar count too.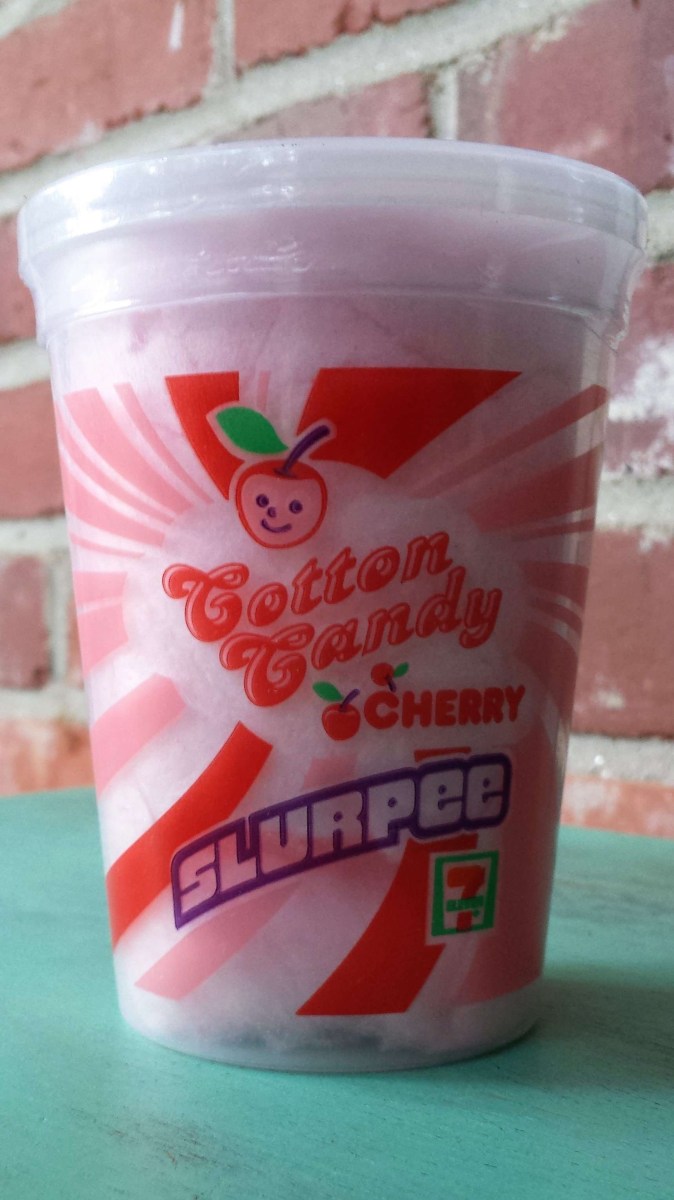 Slurpee Cotton Candy – It's Slurpee minus the brain freeze! This was a hit for us because who doesn't want cotton candy in cherry flavor? The choice of packaging was nice too – a recyclable container can keep the food's freshness longer than a plastic bag.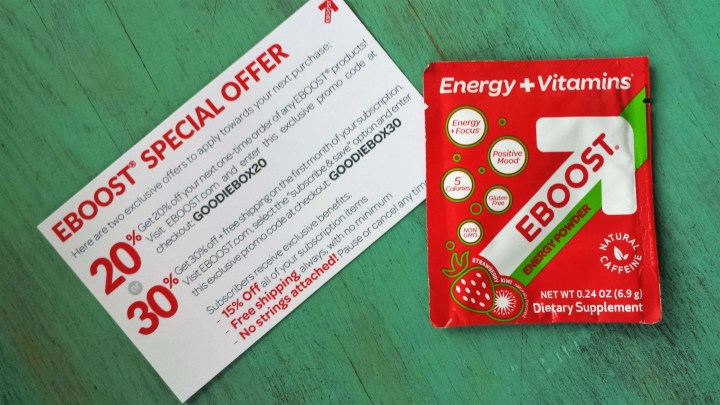 Eboost Strawberry Kiwi Energy Powder – A yummy alternative source of caffeine, if you're not into coffee and tea. This "super powder" contains natural caffeine from green tea and green coffee seeds, which can power us up longer than regular caffeine-based drinks. We also received coupon codes for the Eboost online store!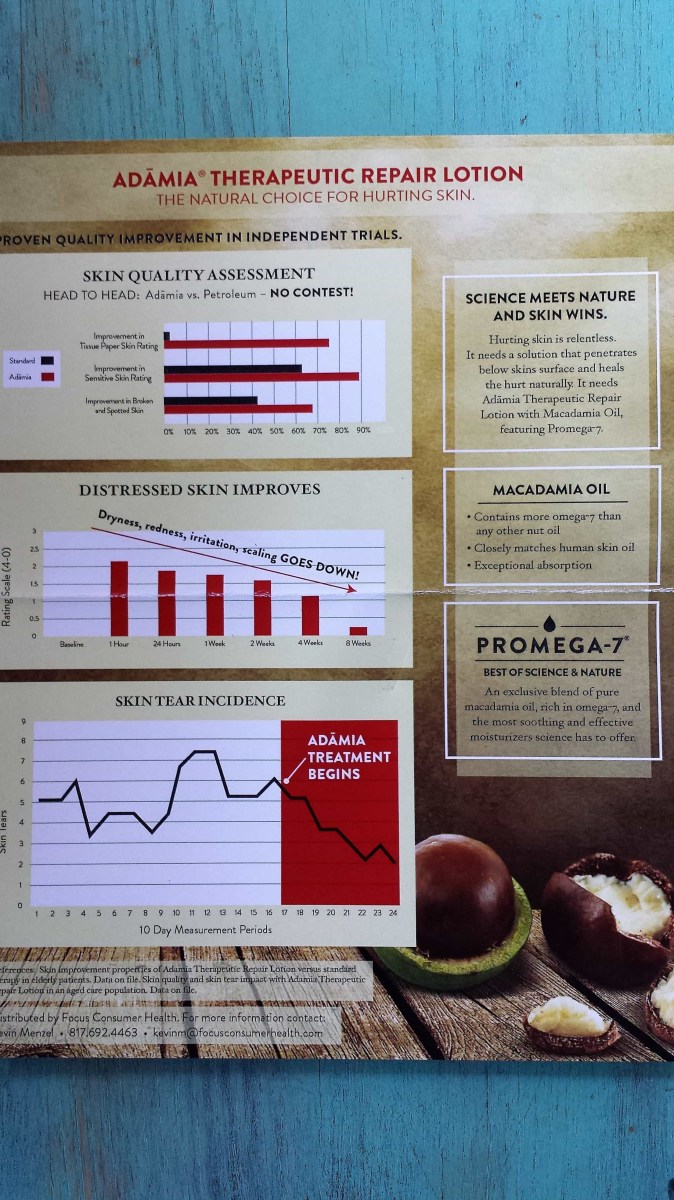 Adamia Therapeutic Repair Lotion – Macadamia nuts sure are delicious, but did you know that its oil has healing properties too? This lotion with macadamia oil is easily absorbed by the skin and does not leave a greasy feeling. Works well with sensitive and distressed skin too.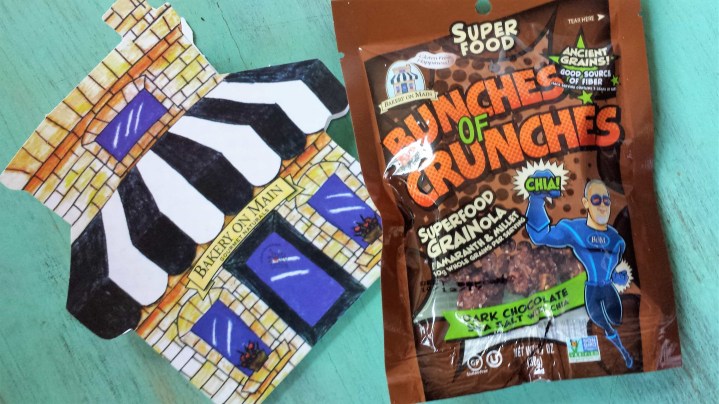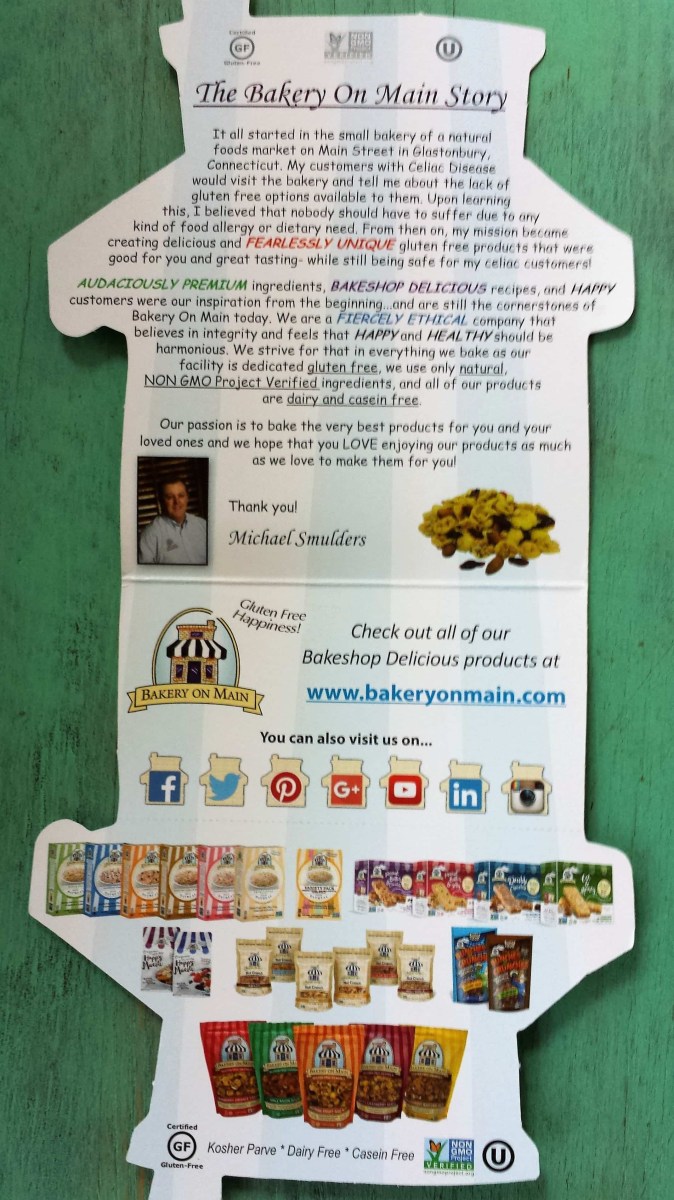 Bakery on Main Bunches of Crunches – Made with amaranth, millet, and chia, dark chocolate and sea salt. I like that this can be eaten in a variety of ways – it can be mixed with milk for a quick yet delicious breakfast, can be used as toppings for a dessert, and can be eaten straight from the bag. Perfect for on-the-go snacking too. It is packed with superfoods, but you won't really notice because it tastes just as good as regular granola oats.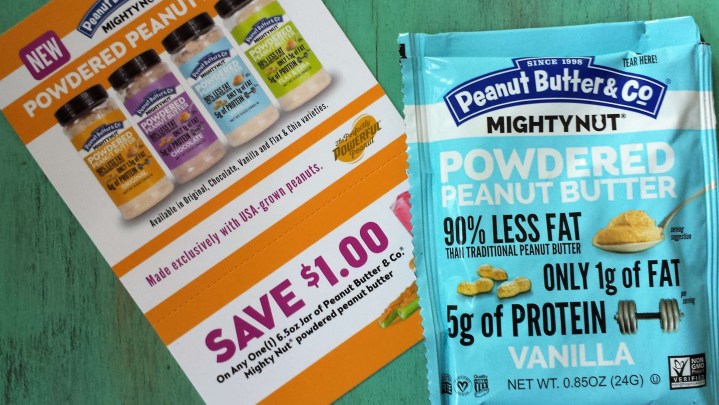 Peanut Butter & Co Mighty Nut Powdered Peanut Butter –
Quick DUDE Shower Wipes – It's not exclusive to dudes! This is actually great for women too, and even for the whole family. The sheets are large and thick, plus it's unscented. A great way to stay fresh when you're on-the-go.
Daily Goodie Box did a great job with the variety of items in this month's box. We got snacks and drinks, and we also got to try a couple of skincare and hygiene items. It's fun and exciting, since you'll never really know what will be included. And the best thing about this box is that it's free! Don't forget to try your luck by registering at Daily Goodie Box website!