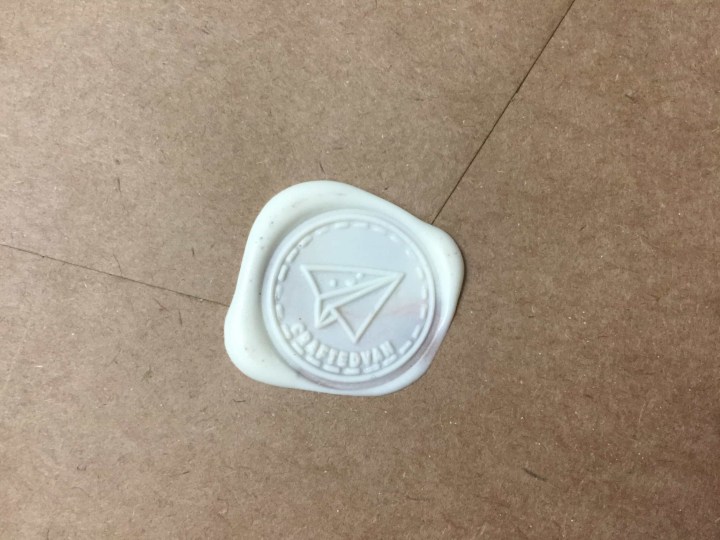 Craftedvan is a monthly subscription box that specializes in magnetic bookmarks, magnets, and cards. It costs $9.15 (or $12 CAD) per month, and you'll get 3 exclusively designed goodies.
There are two varieties of this subscription – planner obsessed and book nerd. Craftedvan goodies pop up in a variety of bookish subscriptions, especially ones like OwlCrate!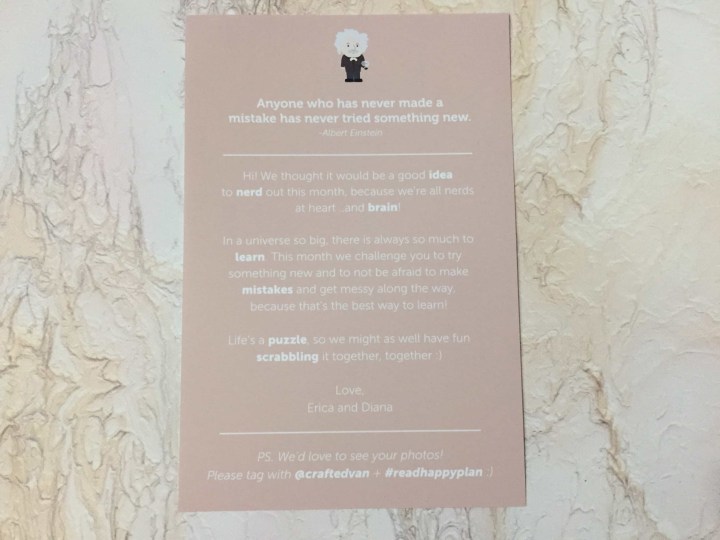 The information card gives you a brief description of this month's theme — the brain! The card features a cute little Einstein — did you know there's a National Geographic mini-series all about Einstein's life? I've only seen the first episode but I really like it.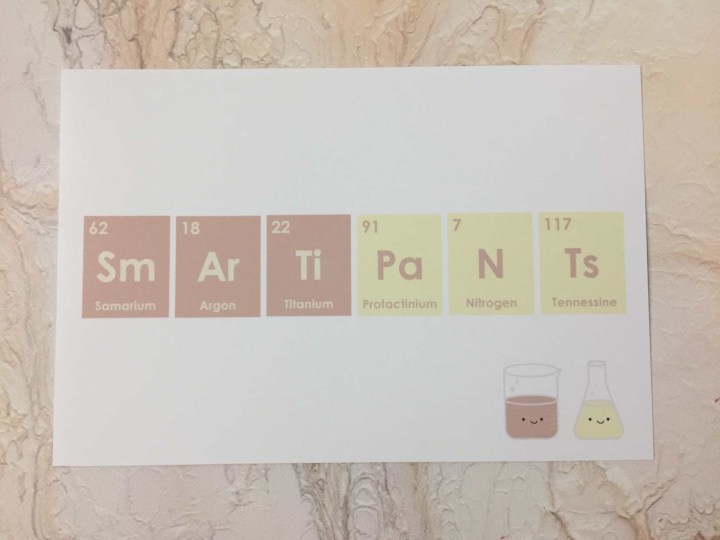 The print this month features Smarti Pants spelled out with periodic elements! I only remember Titanium and Nitrogen… The doodles in the bottom right are a cute beaker and Erlenmeyer flask. (See, Mr Murphy, I paid attention in Science 10…)
I really love how the bookmarks of the month are in a specific colour palette and just look so coordinated! My favourites are immediately the light bulb and the Nerd scrabble tiles!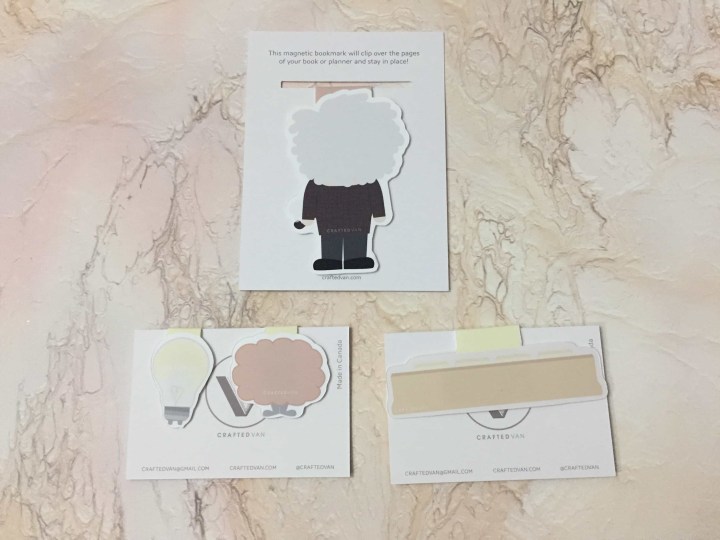 The backs are just as detailed as the front!
The magnets are standard tape magnets but they work really well. You can grip a page or two between them but not much more than that.
Another awesome month of CraftedVan! I am obsessed with the scrabble tile magnet and the light bulb! I love the colour scheme this month, so soft and sweet. This is such a great subscription for the bookworm or the planner nerd!