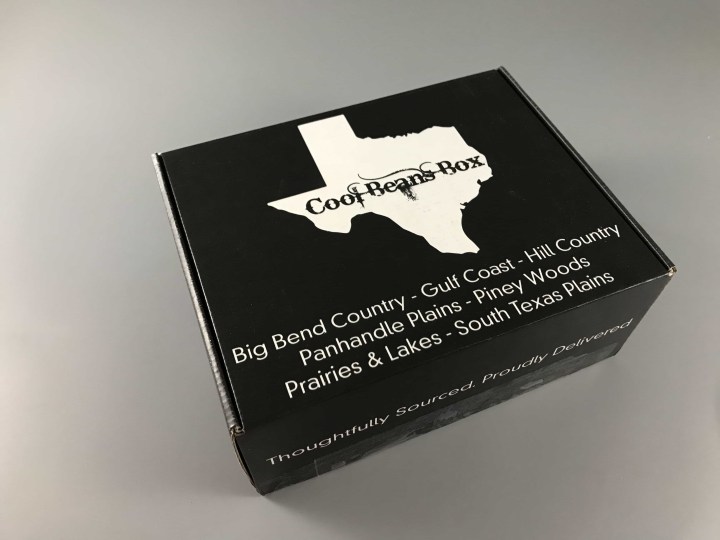 Cool Beans Box Coffee Club is an artisan gift box filled with handcrafted, small-batch goods from The Great State of Texas – with many different options depending on your budget.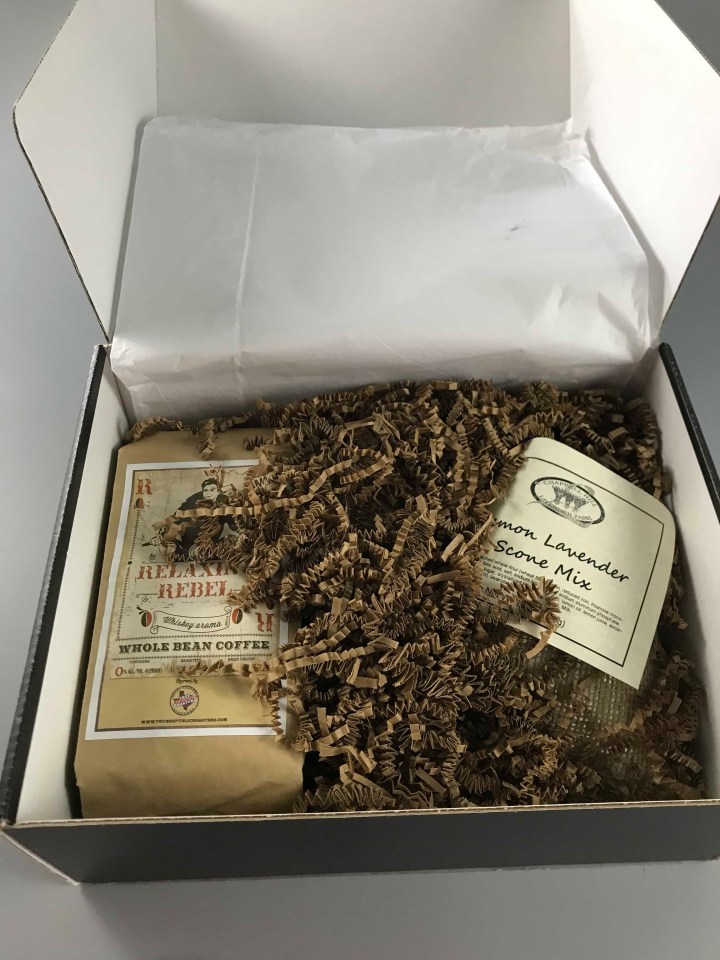 Neatly packaged with very little wiggle room. I hate the little crinkle paper filler but it does add a nice touch. I do love that all the filler and the box are box recyclable.
DEAL: Get 10% off any Coffee Club subscription, plus free shipping! Use coupon code HELLO.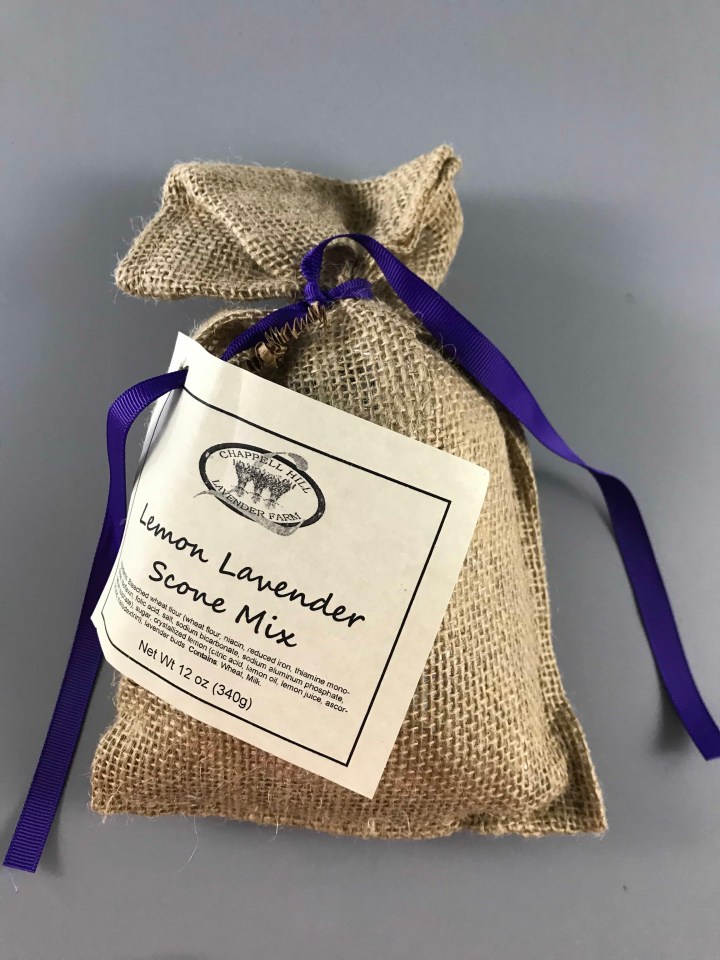 Chappel Hill Lavender Farm's Lemon Lavender Scone Mix. In my opinion, nothing goes better with coffee than fresh baked goods. I am super excited to make this when the weather cools down into the 90s. I'm not sure if I'm more excited to eat lavender or to make scones for the first time ever.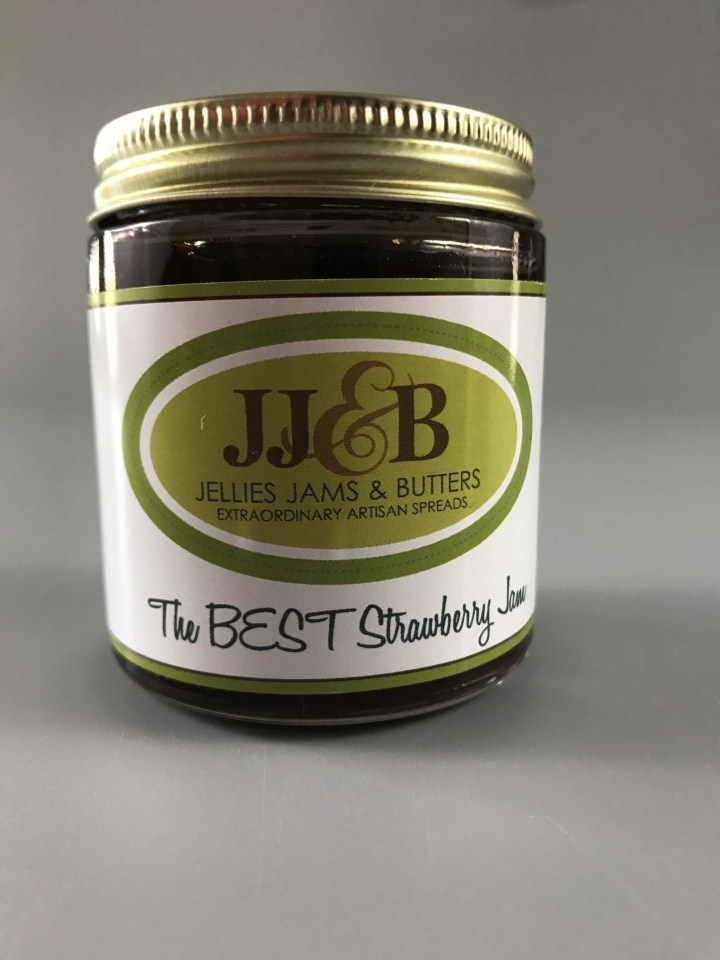 The BEST Strawberry Jam by JJ & B. This jam is no joke. It's sweet, fresh and delicious. My daughter enjoyed it with peanut butter in a sandwich, while I was move than happy to slather it on toast. No matter what you do with your jam, this is sure to be a hit in your home.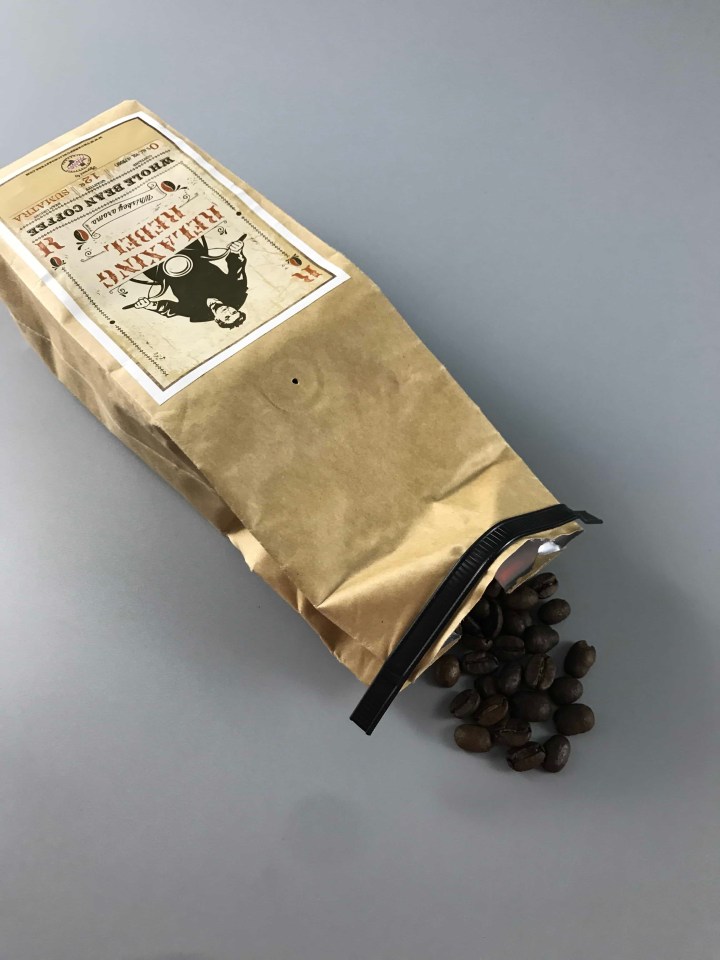 Relaxing Rebel. Oh my goodness, this coffee smelled so good. Just when I opened the bag, I thought about not using it so I could savor the scent. After grinding it, the aroma was throughout the house but the real treat was brewing these beautiful beans. Relaxing Rebel was perfection in a cup, not too bold but not too light either. I loved that I could taste the coffee but it still left room for flavored creamer.
Stay in touch via social media. And I like the what the card had to say… a focus on women owned shops is a great way to show solidarity!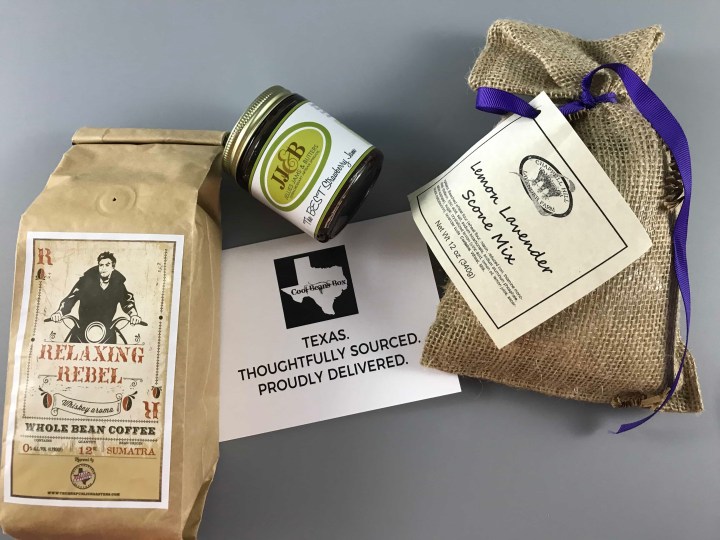 Cool Beans Box is adorable. I love the small batch items instead of really well known items. The rustic feel of the burlap sack around the scone mix, simple packaging of the jam and the paper coffee bag made me feel like all these items were hand selected for me at a farmers market. What a treat it was to get this collection of products without having to leave my house. I will say I need to visit Texas as they seem to have some amazing products.
Visit Cool Beans Box Coffee Club to subscribe or find out more!