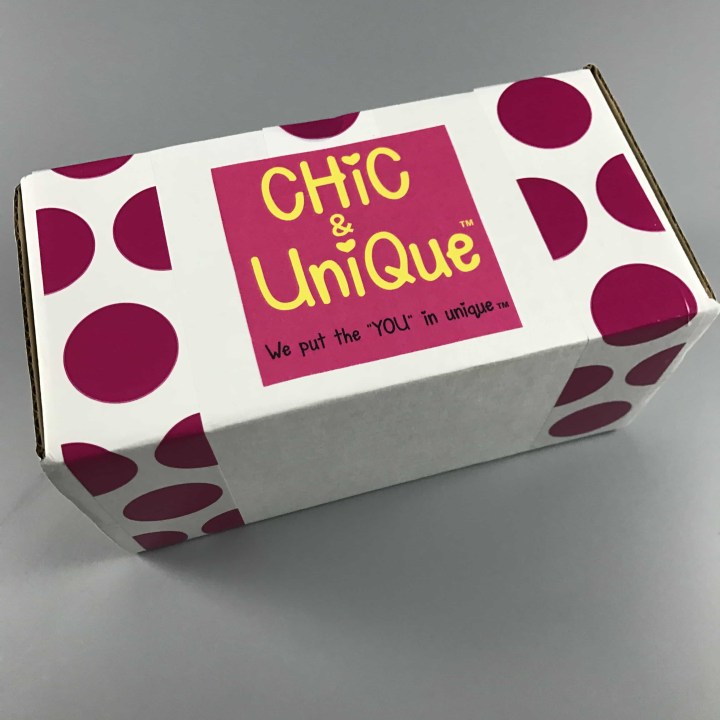 Chic & Unique is a style-packed monthly subscription box for tween girls, for only $25 a month. With this box, girls can express their unique selves with fashionably fabulous products. From socks to stationery, pencil cases to patches, they put the 'YOU' in unique.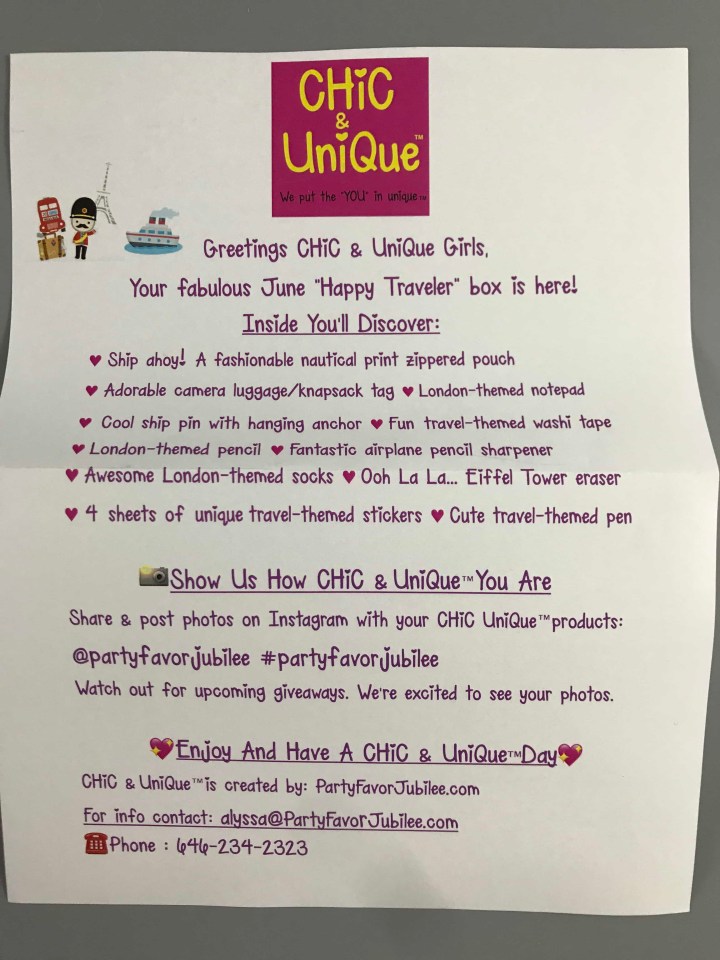 The list of contents is fun and has so much information included. Remember to share pictures on Instagram. This month's theme is Happy Traveler.
Ships Ahoy! Nautical Print Zippered Pouch. So cute that I can't wait to put all my daughter's summer essentials into this pouch. Summer travel has never looked so good. Once summer break is over I can see her using it for school as a pencil case. We have a small bag obsession in our home and this one will be well loved as the others before and after it.
Adorable Camera Luggage/Knapsack Tag. I love bag tags that set my luggage apart from all the other black bags at the airport, this is so much better than the ribbon and loofah sponge we currently use.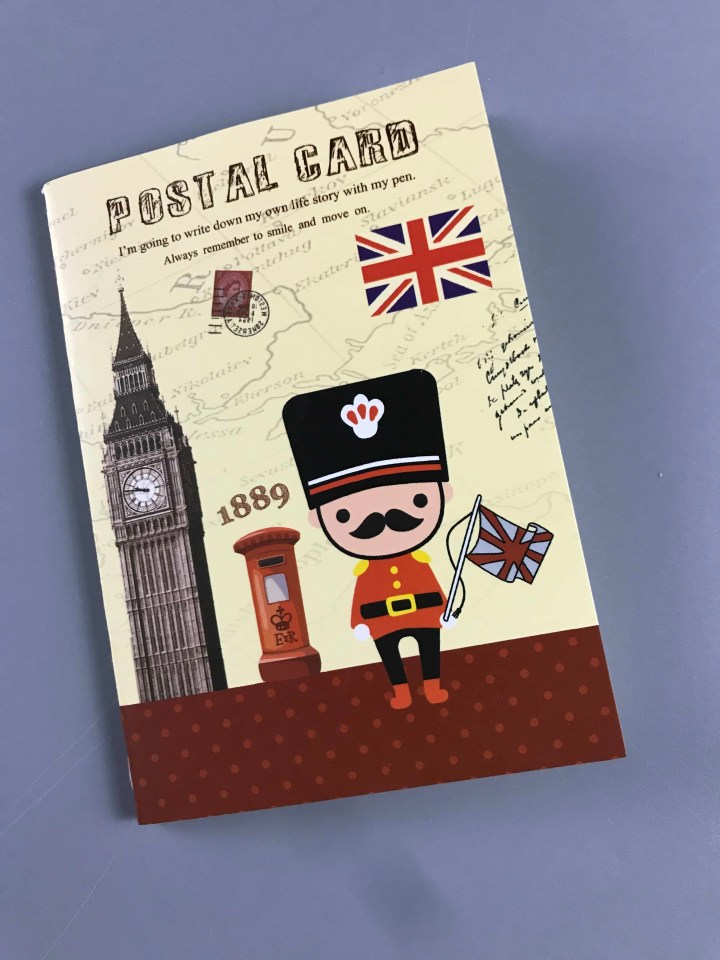 London Themed Notepad. I'm a little sad the the paper inside is without the London theme, but man is the cover amazing! Everything British is loved in our house hold, especially the television shows. This is going to be in someone's purse for all those important notes (I'm hoping I win this round of rock, paper, scissors).
Cool Ship Pin with Hanging Anchor. The enamel pins included in Chic & Unique are always super fun. The hanging anchor just makes me giggle, it's adorable. We've taken up to adding them to our homemade reusable grocery sacks for a little more personality and individuality.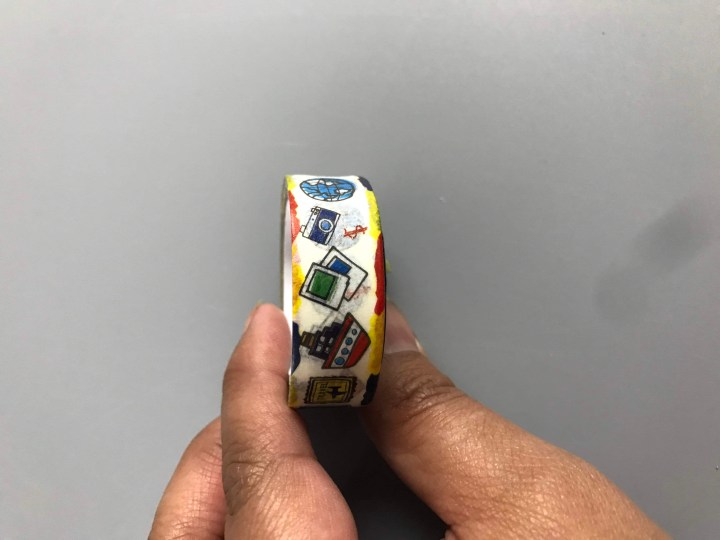 Fun Travel-Themed Washi Tape. Washi tape is the greatest thing invented since Duck Tape. My daughter likes to use it as decorations on letters, cards and to make crafts. I like it because there is no mess and it comes off every surface with ease. I can't wait to see what she creates with this travel themed washi tape… personally, I'm hoping for a notebook cover.
Cute London Themed Pencil and Travel Themed Pen. I know I say this every month but I just love the pens I receive in this box. Not only do they write beautifully but there is something to add to the conversation at the super market while I write a check. I can't get over how many people old and young get a kick from these fantastic writing tools.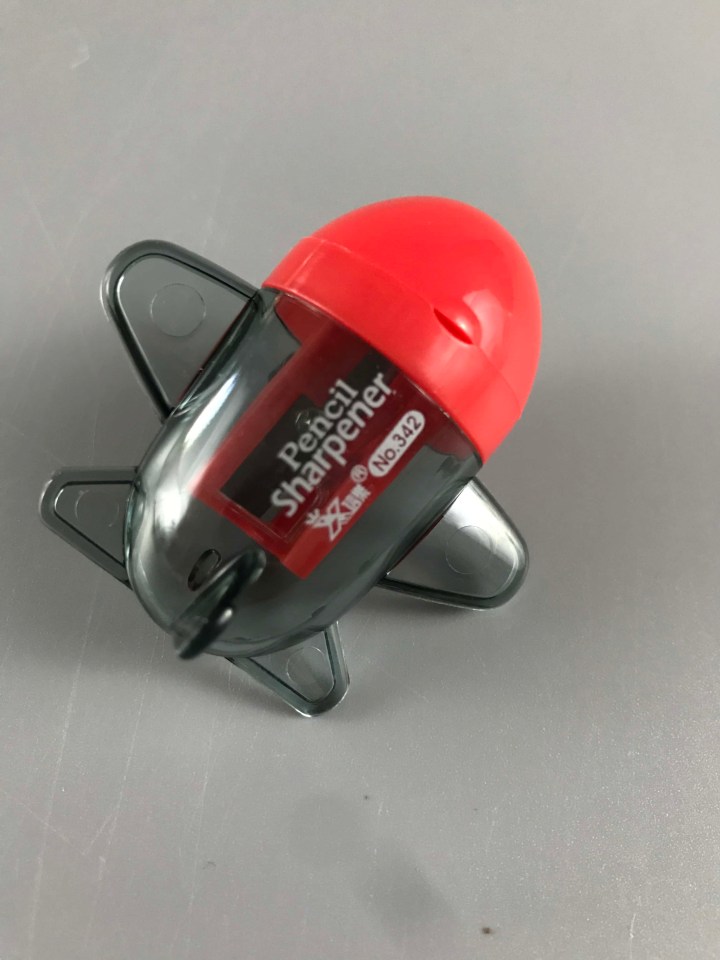 Fantastic Airplane Pencil Sharpener. Unlike all the pencil sharpeners I have found in my house recently this one has a nifty holder for all those shavings. My husband saw this and called dibs, this box is not just for girls!
Awesome London Themed Socks. Socks are a coveted item in our house and I love that my feet are the only ones that fit into these adorable socks. These socks are the epitome of awesome and I'd like to travel to London just to show them off. Pretty sure no one there would see the appeal but I am a unique woman.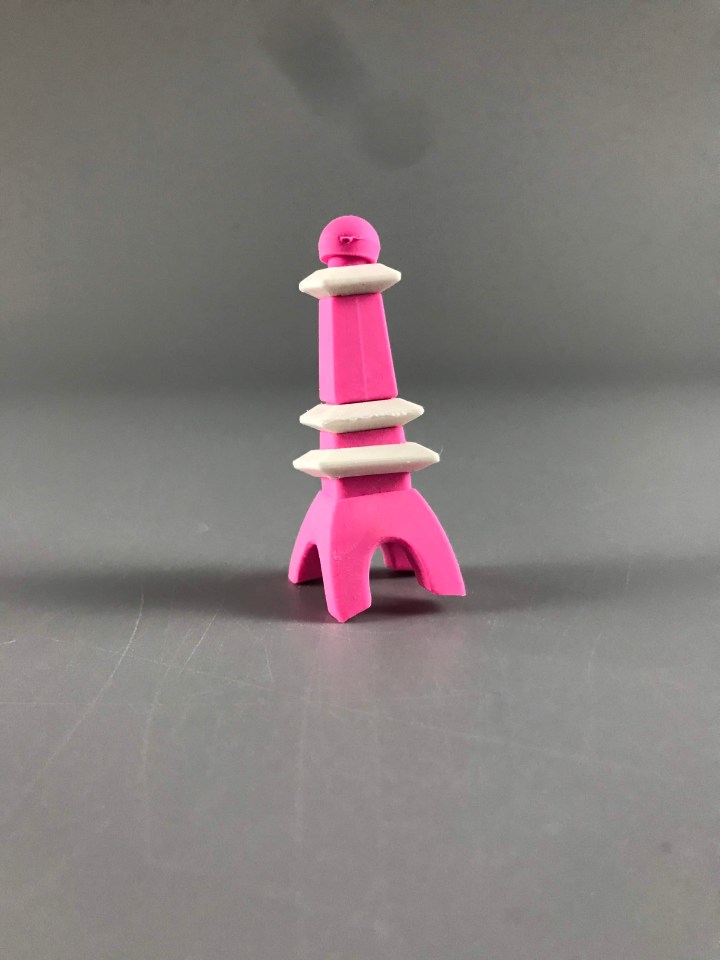 Oh La La Eiffel Tower Eraser. The Eiffel Tower has never looked better, pink is my color. This eraser also comes apart so be careful if you have little ones at home. I'm not sure this is going to get used as my daughter is thinking of redecorating her room for a Paris feel. This might be the perfect touch to her desk.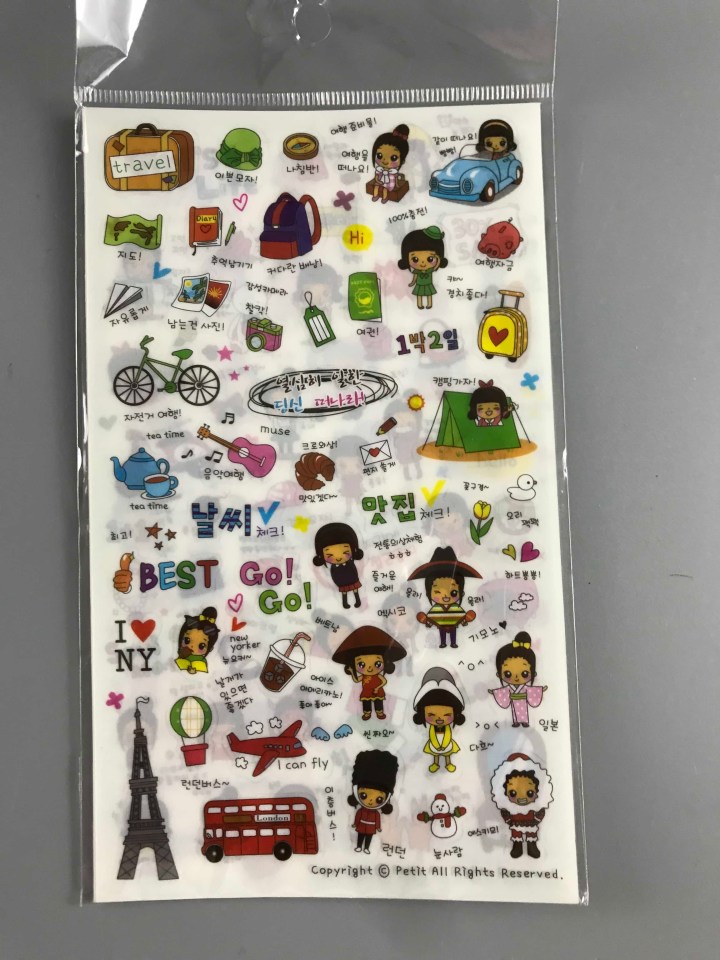 4 Sheets of Unique Travel Themed Stickers. Stickers are really made for people of all ages. We love using them for a personal touch to store bought cards and to mark our plastic-ware without being to obvious. My daughter has recently added them to her drawer of babysitting goodies.
Chic & Unique is too much fun. Girls of all ages will appreciate the adorable items (boys may like a few items too). I love that the themes are carried out from the opening of the box down to the very last item. The passion and love from the dedicated curators is seen in every box. I am just in love with this box and have sent it to many of the fine young and older ladies in my life. I look forward to next month's adventure.