The Cat Lady Box is a monthly subscription box for those "crazy cat ladies." It is a box with cat-themed items for you and your cat or you can order a box just for you. Each box could contain cat-themed shirts, jewelry, home decor, accessories, art, and more – all delivered in a box your cat can keep.
This month's box took Ginger and I on a little trip to place called Meowii where everyone says Meowloha!!
Time to hit the beaches of Paradise.

Yes, I am a crazy cat lady!!! Are you? My Ginger is my third child and she is spoiled. My box came with items for me and my "baby." This month's box theme is "Meowloha."
DEAL:  Save 10% on any level, any length subscription through 6/22! Just use coupon code 10RIGHTMEOW  at checkout! 
TIP: Looking for a coupon code? Subscribe to notifications for CatLadyBox in the directory to get an email when the next one is released!
Each box comes with an insert to tell you what's in the box.
Meowloha!! I think you will just think my first item is adorable.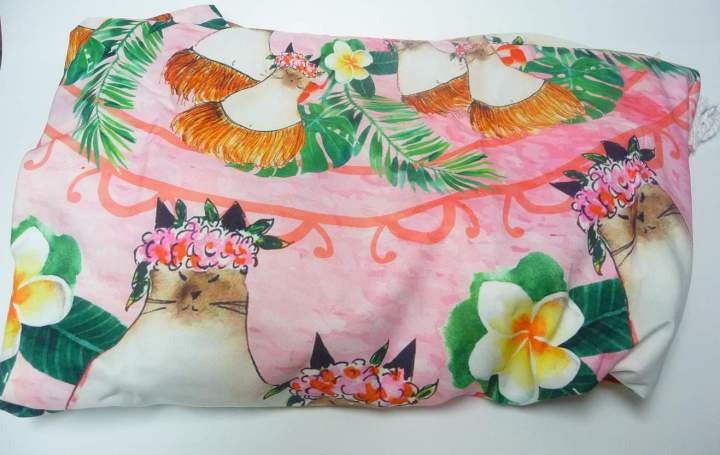 My first item is Hula Cats Beach Roundie by Catlady Box ($24.99). This "roundie" features adorable little hula cats and beautiful flowers by the artist Denise Every. It can be used as a beach blanket, as cover up once your down swimming, or as a throw at how. It is a good size.
Check it out! For comparison I used my son's feet. LOL!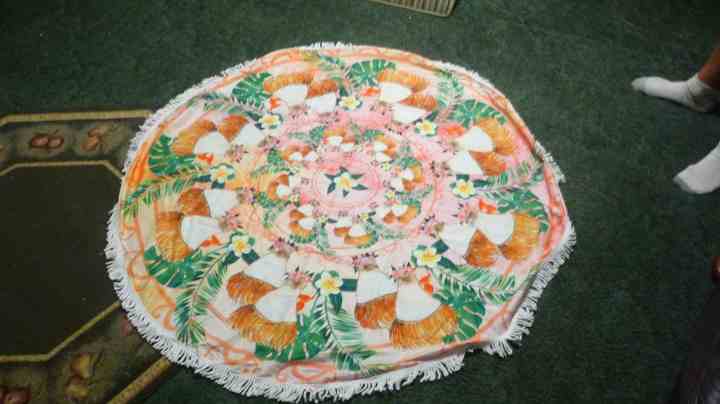 SURF'S  UP DUDES!!!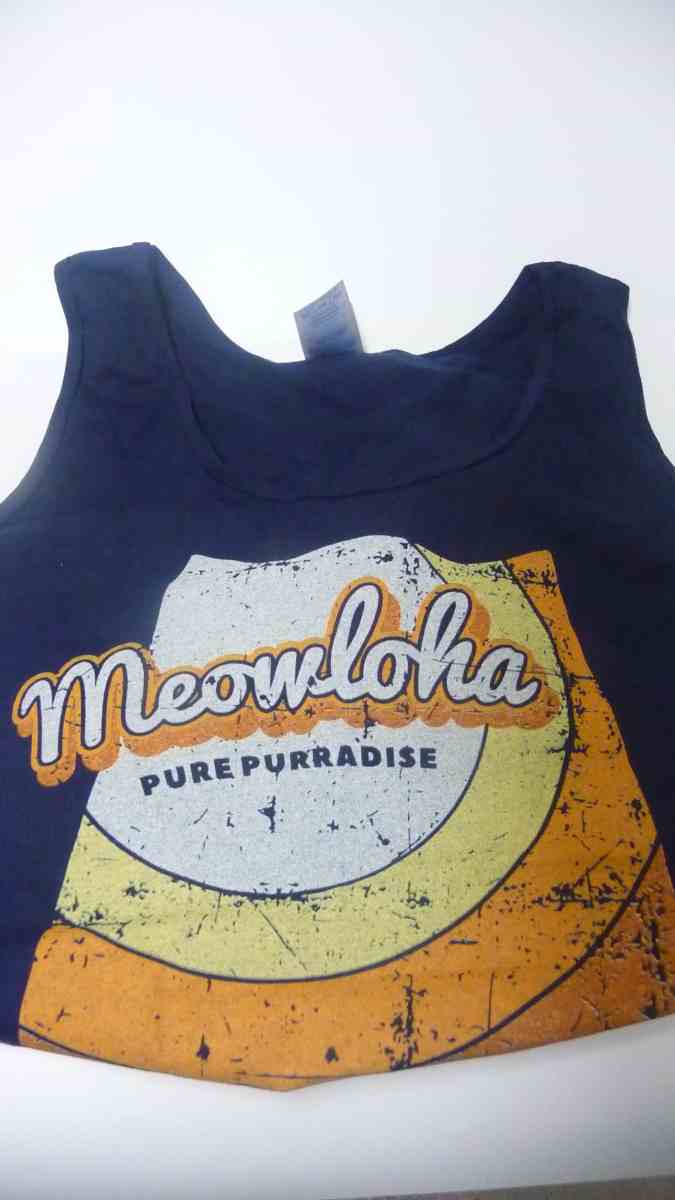 The next item is a little something me to wear to the beach. It is a Meowloha Surf Tank Top by CatLady Box ($22.99). No, it is not damaged. It was created this way to make look like a favorite shirt that you have and had washed several times. I found it to be comfortable and I can easily share it with one of my sons, who absolutely love their Ginger.
Now all I need is a cool refreshing Mai Tai. I hope there is something like that in this box.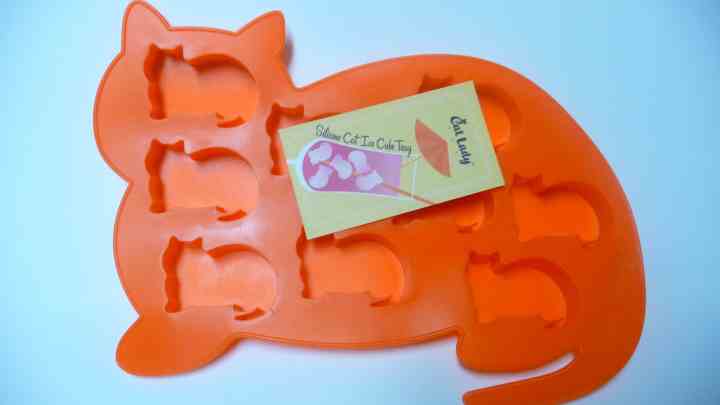 Also in the box is a Cat Silicone Ice Tray by CatLady Box ($9.99). Well, not exactly a Mai Tai but it will come in handy to keep all of our drinks cold this summer. The cube molds are in the shapes of cats. You can even use it as a Popsicle mold. Just add your favorite flavor and a popsicle stick. Easy to clean and use. It's orange just like my Ginger!
A little something for the kittie.
Also in the box were two little catnip toys for my catnip addicted kitty, a Hula Girl Catnip Toy ($4.99) and a Pineapple Catnip Toy ($4.99). Ginger now sniffs every box to see if there is a catnip toy in it for her. She spent an hour chewing on her pineapple toy. Sorry, I could not get her to be still long enough to get pictures of her playing.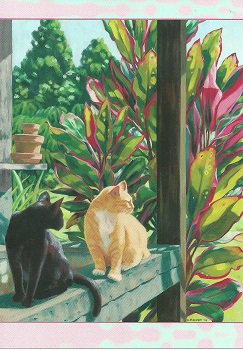 On the back of the insert card is a Featured Cat Lady Artist. This month is Eve Furchgott and her "Ti Party". Mrs Furchgott is an artist, illustrator, and graphic designer who lives on the big island of Hawaii. (I'm so jealous.) "Ti Party" is a play on words, the plant behind the cats is called Ti plant. The Ti plant is used to make tiki skirts. Look one of the cats in the art looks like my Ginger. She's got some explaining to do.
Well Ginger and I enjoying our Island items. We hope you all have a wonderful summer. Meowloha!!!
What do you think of this month's box?