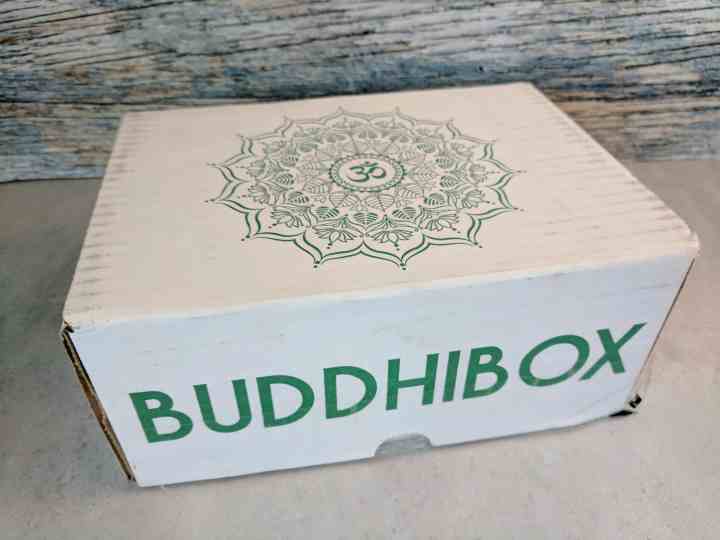 BuddhiBox is a monthly box meant to enhance yoga practice and encourage healthy living. BuddhiBox is $34.95/month for a curated mix of 4-6 samples and full-size products. This is a great box for anyone that is new to yoga or even those who are dedicated yogis. Each month, a portion of their sales goes to supporting an amazing cause. May's cause was Promises2Kids, an organization that responds to diverse needs of San Diego's foster children of all ages.
DEAL: Get $5 off your first box Use coupon code hellosub.
Every box comes with three cards: an info card, a Yoga Pose Card and a Recipe Card. Usually, the info card also has a nice quote on the reverse side, but not this month. I love their quote and I display them in my office for the month, so I was disappointed to not have one this month. Hopefully, the quote card will come back next month! On the info card, the items are marked when they are vegan, cruelty-free and/or organic.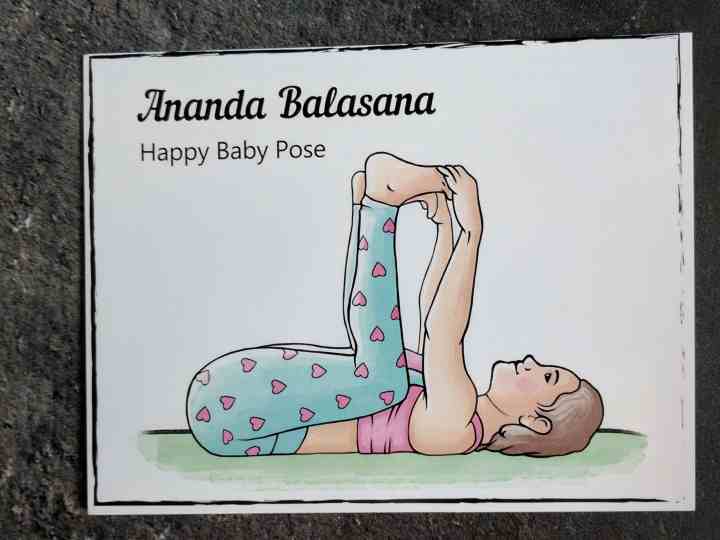 The Yoga Pose Card is the Happy Baby Pose, a great hip opener that makes me smile everytime I'm doing it! To me, this pose is a reminder that I don't need to look like a pretzel to enjoy the benefits of yoga.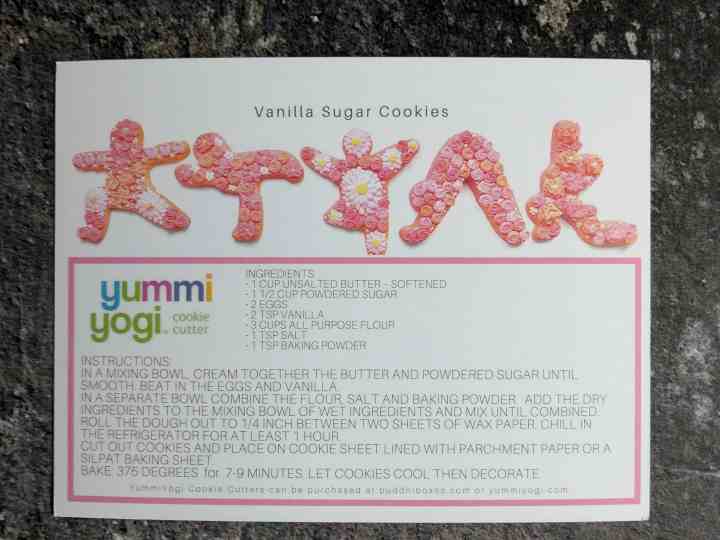 The Recipe this month Vanilla Sugar Cookies. I looooooove sugar cookies, they are so simple to make and feed my sweet tooth. Hint: you can go on Buddhi Box website to get your own YummiYogi Cookie Cutters!
BuddhiBox – Follow Your Bliss Cuff (25$). I love these cuff bracelets. They are simple, easy to pair with anything, they look great and they have a fun quote! It is a sturdy bracelet, and the opening is on the small side, even for my small wrist, but with a tiny bit of work, it can be bent to get to proper fit. I love it!
Selenite Healing Crystal (10$). Stones are the way to my heart. Seriously. And this selenite crystal is no exception! I love how it feels in the hand (it fits in my palm nicely), it's warmth and purity. Known to be a Crown Chakra crystal, Selenite crystals can help for meditation, to clean negativity from your environment, and helps with stress an anxiety.
The Happy Yogi – Watercolor Print ($10). These are one-of-a-kind prints inspired by the artist's yoga practice. There were three different prints shipped to subscriber. I've received this lovely blue and green Lord of the Dance Pose silhouette, a pose that really speaks to me. I'm not quite yet able to get into this pose, but it's one I'm working on almost everyday.
My Mat, My Mantra – Mantra magnet. We might not have gotten a quote this month, but we received this awesome magnet to remind us to get our buddhi on the mat! And to get things done. I'm putting this one on my water cooler.
Bare Ethics – Massage and Body Oil ($5). I've received the Boom Chicka Wow sample with sandalwood, vanilla and jasmine essential oils. I'm so excited (no pun intended!) to try this one out as the company is Canadian! (This reviewer is proudly Canadian, but she doesn't say "eh?" that often.)
Elements of Aliel – No.8 Rose Mask ($15). Just mix this rose mask with some water for your favorite clay mask consistency, and you've got yourself a nice dose of vitamins A and C for a healthy looking skin! I'm really into clay masks these days, so this will come in handy!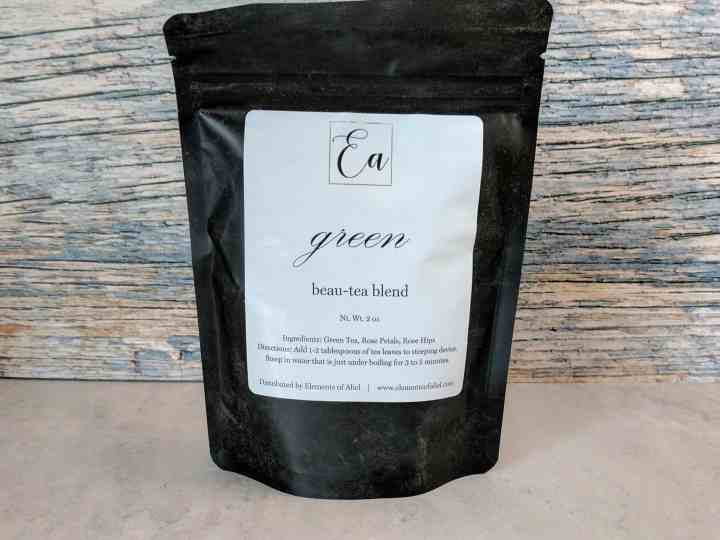 Elements of Aliel – Green Beau-Tea Blend (10$). Every month, we get a little something to drink or snack, and this blend of green tea, whole rose hips and rose petals sounds, and smells, delicious!
I love my BuddhiBox! Every month, I feel like someone took the time to make a personal little yoga inspired care package to make me smile. Everything looks simple, yet everything is of high quality, curated with passion and it's the right balance between different aspect of a yogi-inspired lifestyle. I like that we always get something yoga-practice related (even when it's just to be told to actually get our buddhi on the mat!), a piece of jewelry, some beauty items and something to drink or a snack. I always enjoy the yoga pose card, it gives me a specific pose to get better at throughout the month, and the recipe card is a fun added bonus!
What did you think of May's Buddhi Box?
Namasté!