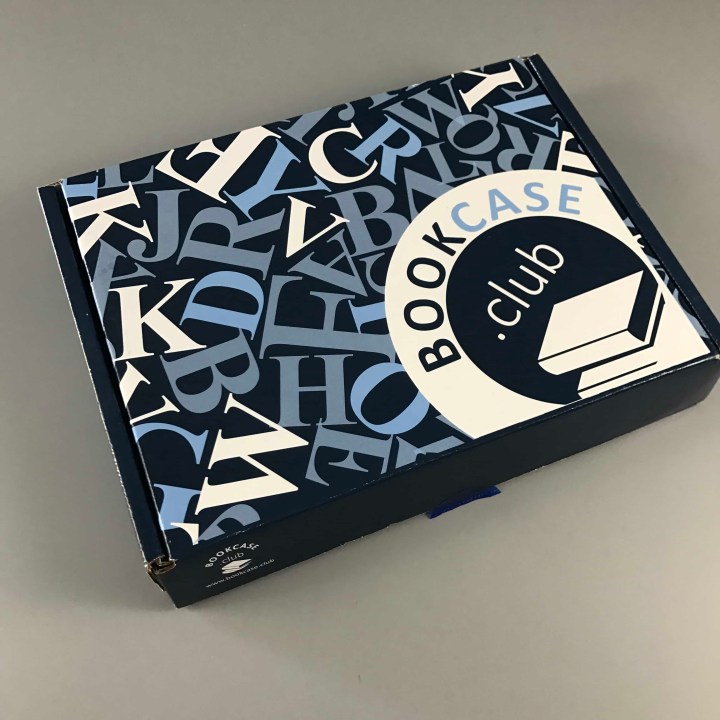 Bookcase.Club sends hand selected books to your door for less than $15 including shipping per month. With eight different reader options there is something for everyone. I picked the thrill seeker case: mystery/thriller books. This box contains two books, one hard cover and a paperback and as well as a card with a quick description of each.
Select your genre when you sign up!
DEAL: Save 15% on your first month. Use coupon code HelloSub.
Quotes and a picture of the book are found on the bookmark.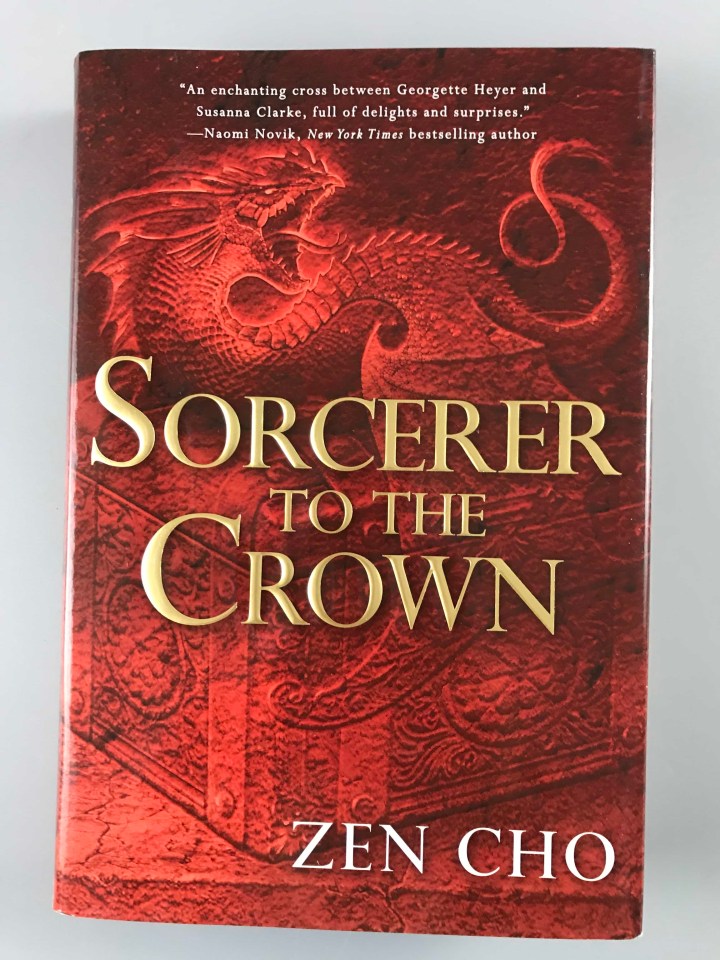 Sorcerer to the Crown by Zen Cho ($7.31)
Magic and mayhem clash with the British elite in this whimsical and sparkling debut.  The Royal Society of Unnatural Philosophers maintains the magic within His Majesty's lands. But lately, the once proper institute has fallen into disgrace, naming an altogether unsuitable gentleman as their Sorcerer Royal and allowing England's  stores of magic to bleed dry. At least they haven't stooped so low as to allow women to practice what is obviously a man's profession…At his wit's end, Zacharias Wythe, Sorcerer Royal of the Unnatural Philosophers, ventures to the border of Fairyland to discover why England's magical stocks are drying up, an adventure that brings him in contact with Prunella Gentlewoman, a woman with immense power and an unfathomable gift, and sets him on a path which will alter the nature of sorcery in all of Britain—and the world at large…

Royalty and magic, I'm in! Now, if only there is a dragon like what is depicted on the front jacket, I will be in literary heaven. There is something highly entertaining to me about royal families and the secrets they seem to keep hidden away.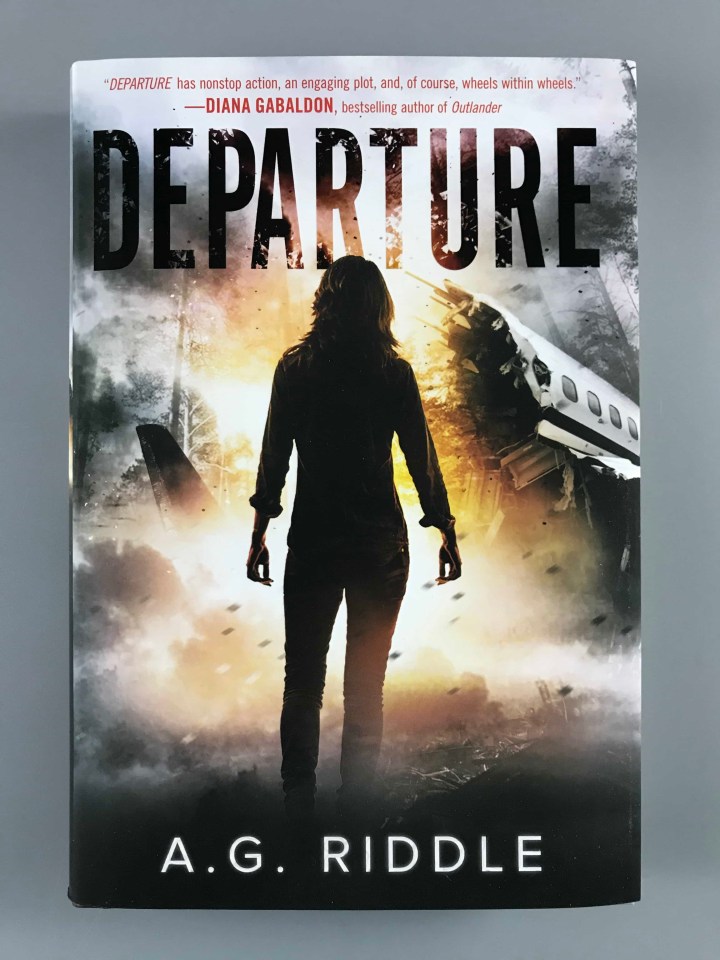 Departure by A.G. Riddle ($4.28)
From the author of the #1 bestselling The Atlantis Gene comes a new novel in which the world's past and future rests in the hands of five unwitting strangers in this definitive edition of A. G. Riddle's time-traveling, mind-bending speculative thriller.

En route to London from New York, Flight 305 suddenly loses power and crash-lands in the English countryside, plunging a group of strangers into a mysterious adventure that will have repercussions for all of humankind.

Struggling to stay alive, the survivors soon realize that the world they've crashed in is very different from the one they left. But where are they? Why are they here? And how will they get back home?

Five passengers seem to hold clues about what's really going on: writer Harper Lane, venture capitalist Nick Stone, German genetic researcher Sabrina Schröder, computer scientist Yul Tan, and Grayson Shaw, the son of a billionaire philanthropist.

As more facts about the crash emerge, it becomes clear that some in this group know more than they're letting on—answers that will lead Harper and Nick to uncover a far-reaching conspiracy involving their own lives. As they begin to piece together the truth, they discover they have the power to change the future and the past—to save our world . . . or end it.

A wildly inventive and propulsive adventure full of hairpin twists, Departure is a thrilling tale that weaves together power, ambition, fate, memory, and love, from a bold and visionary talent.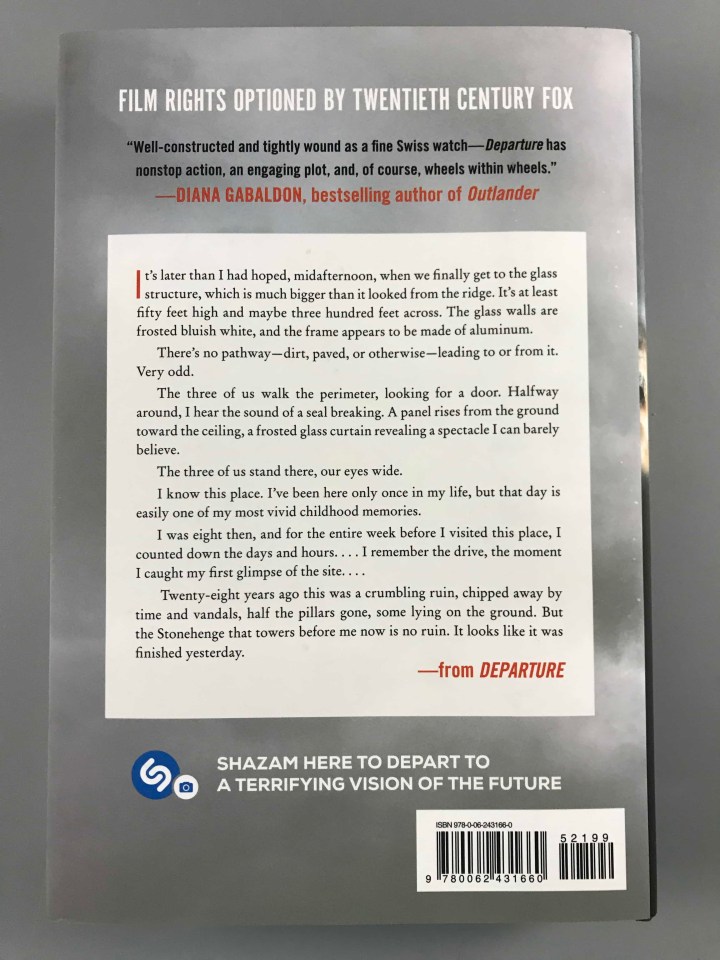 I'm about 80 percent certain I have read this book. Fortunately, I read so much that I can't keep all my books in order in or out of my head. I still feel like this will be an intriguing read, a new world and lots of twists and turns. I'll either read it for the second time or the first time, only time will tell.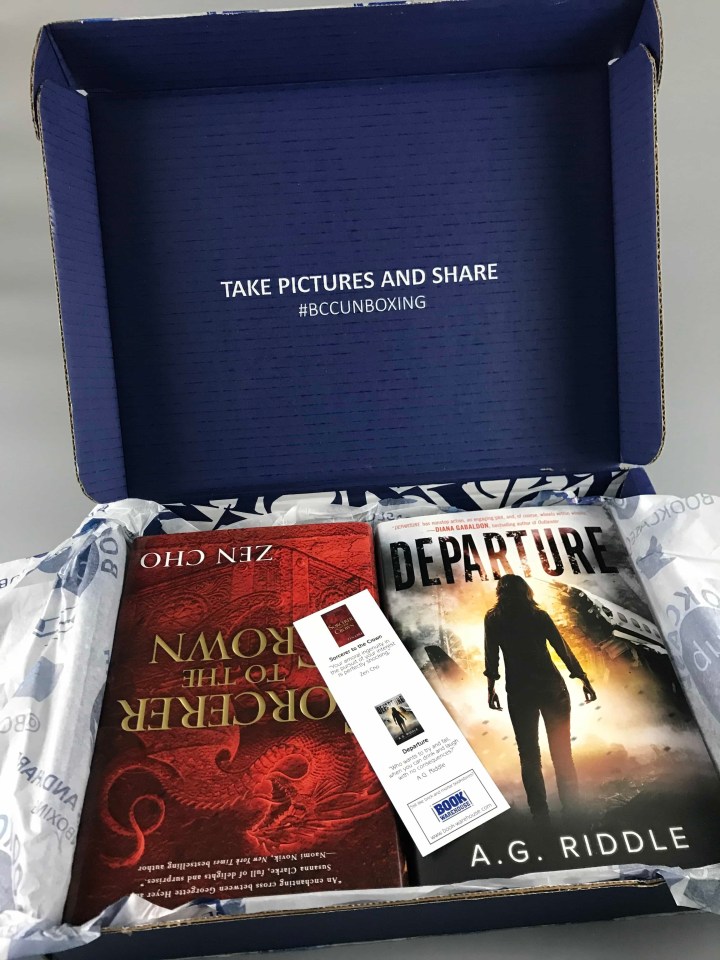 I also receive the thrill seeker case and the books in this box were much nicer and both are hard cover. I wasn't a huge sci-fi fan until I started getting this subscription. BookCase.Club is a fantastic way to branch out into different genres without going broke. Two older books for less than resale value and I don't have to leave the house, color me one happy girl. I can't wait to see what July brings to me.
Have you tried any of the BookCase.Club subscriptions?