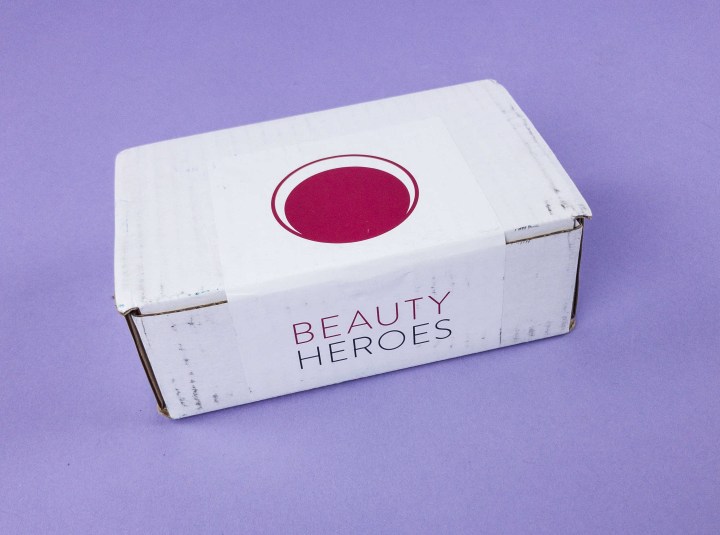 Beauty Heroes is a monthly healthy beauty discovery subscription. Each box features one full-size product + sample items. The subscription costs $115 per per quarter, and ships monthly. Beauty Heroes members with an active subscription receive an exclusive 15% discount on all the products in the Beauty Store.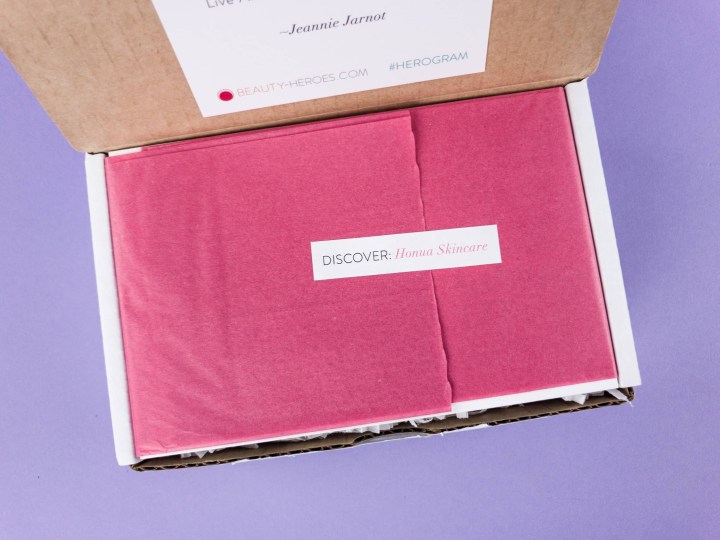 White squiggles protect the items inside.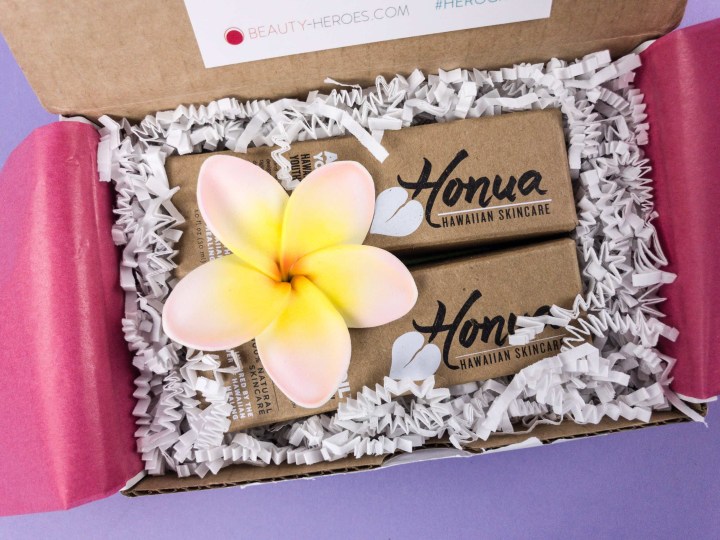 June's Beauty Discovery is Honua Skincare.
Has the search for the Fountain of Youth finally led us here, to a botanical serum infused with the earth, beauty and soul of Hawaii? Sure, Aloha Youth Serum is loaded with the planet's most potent healing botanicals, phytonutrients and minerals, but the secret ingredient is the Aloha spirit itself. Kapua Browning, the radiant earth-mama esthetician behind Honua Skincare, blends Hawaiian tradition and modern skincare into each bottle, using a proprietary process of sun-baking, CO2 infusions and vitalized water and oil emulsions to create the milky, glow-giving serum.

A base of organic coconut (Niu) water, rose (Loke) hydrosol and aloe is fortified with strengthening and cell renewing hibiscus (Aloalo), anti-aging and brighting noni and turmeric ('Ōlena), inflammation reducing kava kava ('Awa) and skin-regenerating comfrey. Skin-loving oils of kukui, tamanu (Kamani) and chia are whipped together with a hint of heart-opening ylang ylang to inspire Aloha vibes.
June's Beauty Discovery is valued at $106.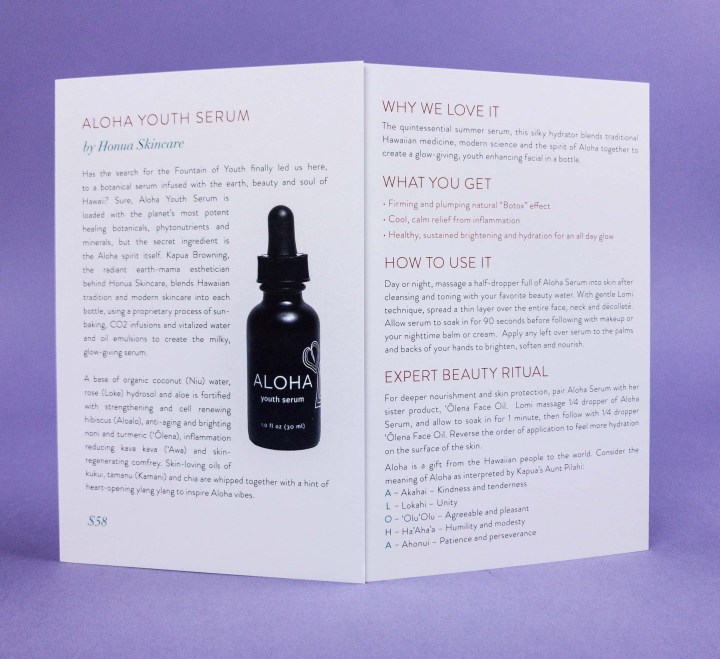 The information card is loaded with info on this month's brand and featured items! Every month includes instructions on how to use the included products, plus an extended expert beauty ritual.
Every Beauty Hero box comes with its own sidekick item, and this month, it's 'Ōlena Turmeric Beauty Oil.
The booklet comes with useful information like the product ingredients and a short history of this month's featured company.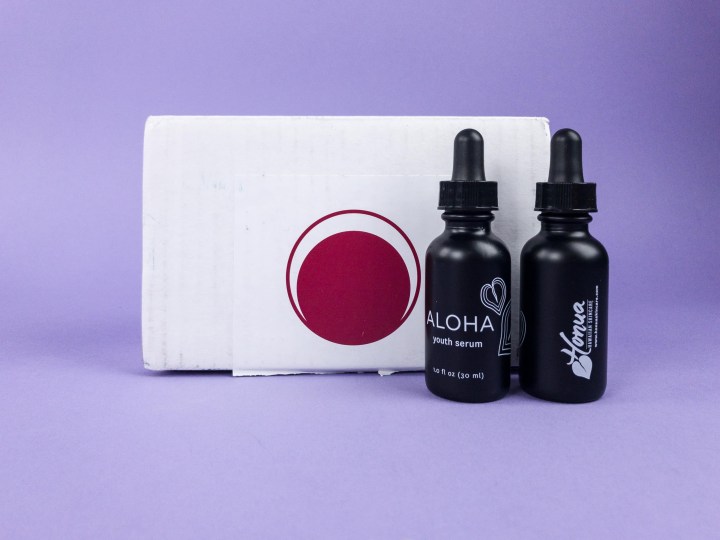 Everything in my June 2017 Beauty Heroes box!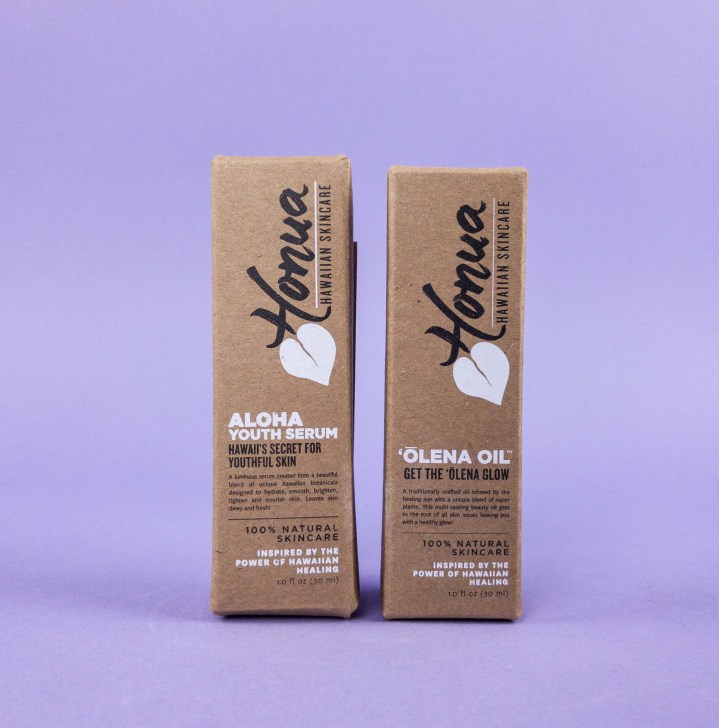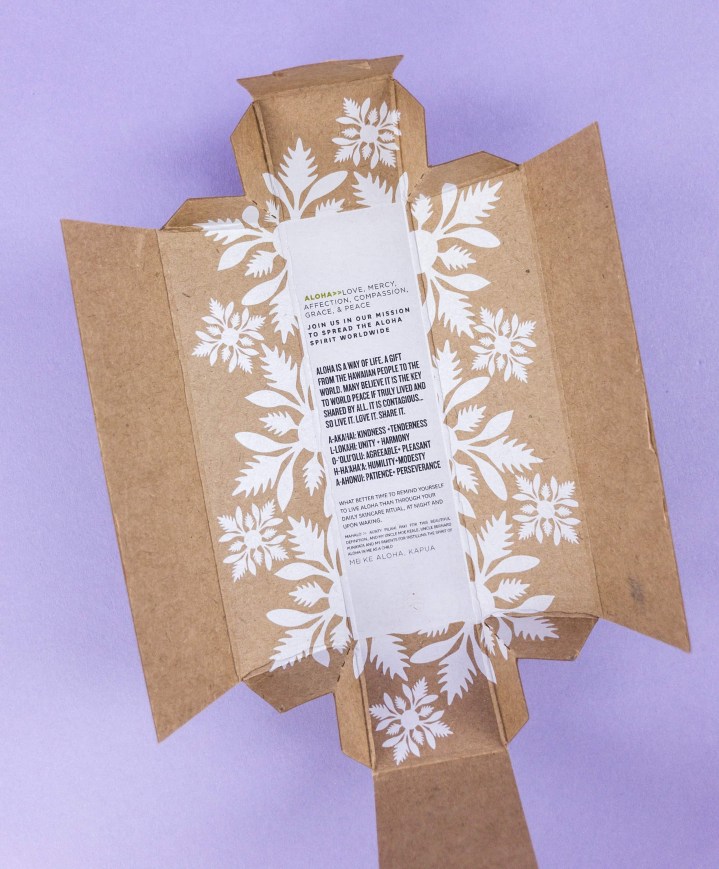 I love the beautiful "exploding" packaging!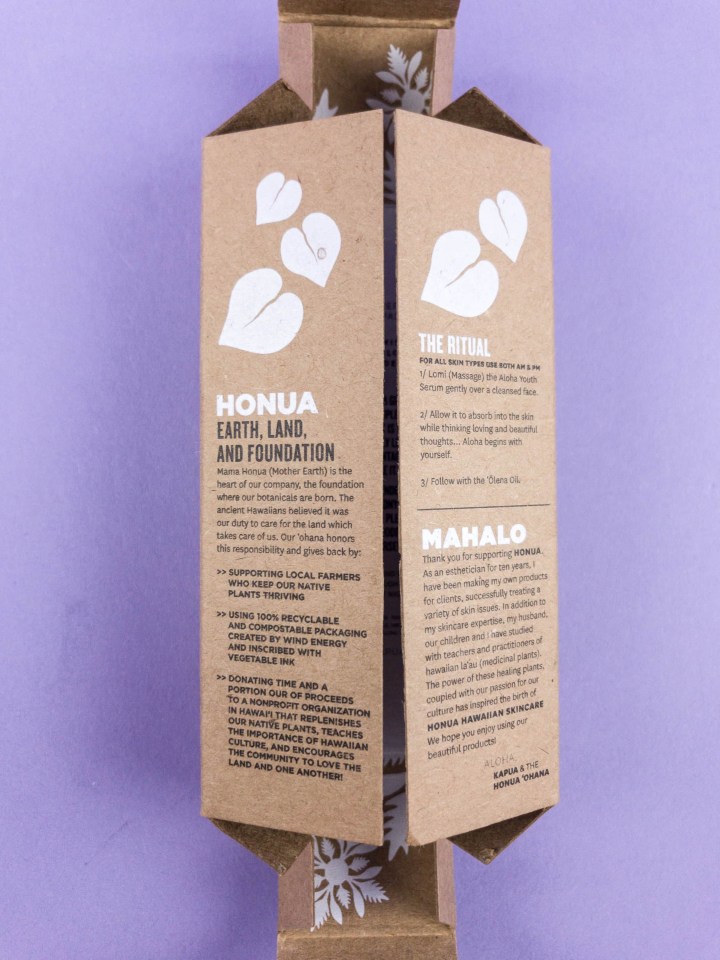 Aloha Youth Serum ($58) This serum contains Aloe, Cacao, Chia, Coconut, Comfrey, Hibiscus Horsetail, Kukui, Rose, and Turmeric. I followed the suggested expert beauty ritual – 1/4 dropper of this, followed by 1/4 dropper of the beauty oil. This youth serum plumps, brightens, smooths, and depuffs and is a great first layer. It isn't made to hydrate, but to deliver natural actives to your skin.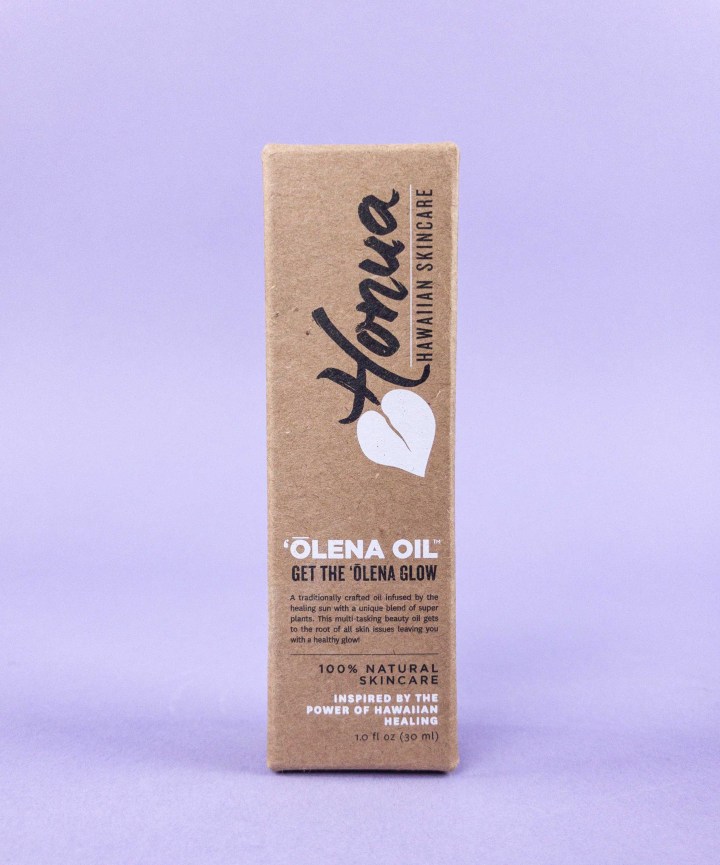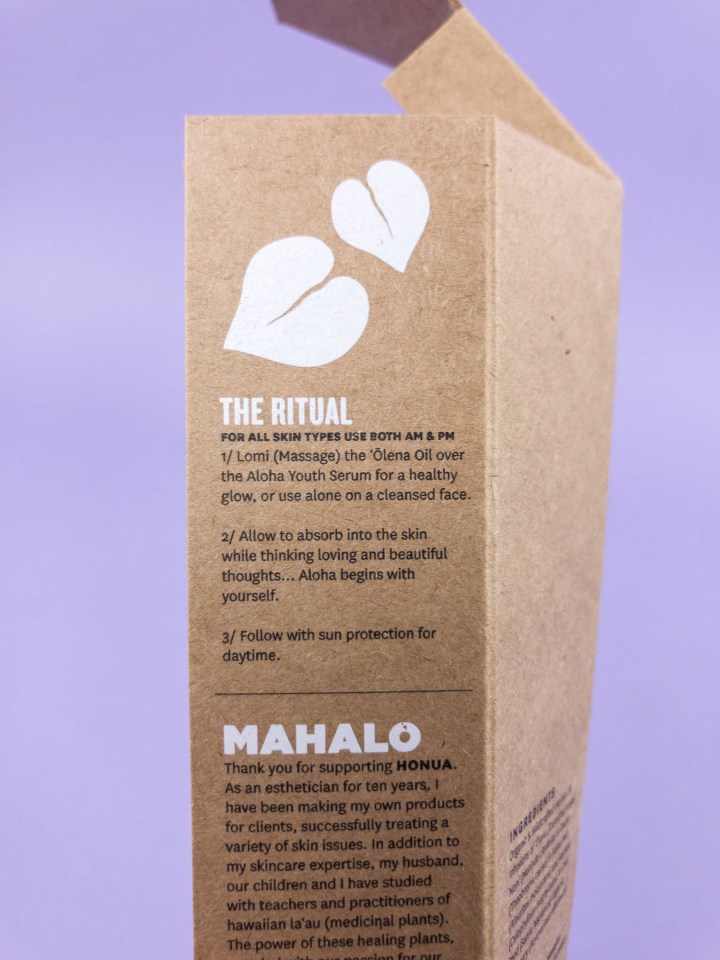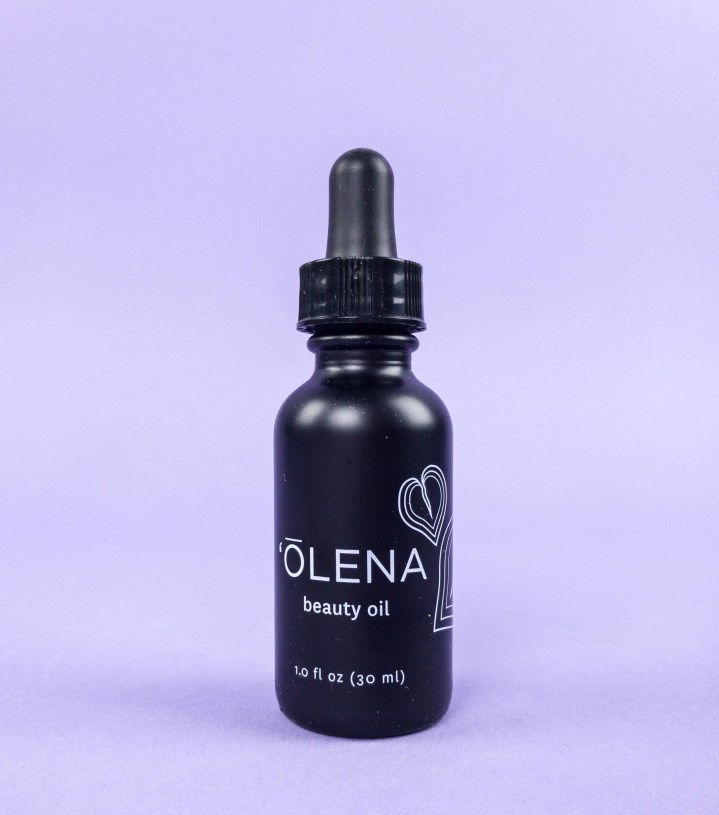 'Ōlena Turmeric Beauty Oil ($48) This beauty oil is designed for intense hydration with Hawaiian plant oils kukui and kamani. Quite frankly the first whiff you get of this smells like skunk/weed but it settles down – I'm guessing its the turmeric in the blend. The oil is deeply nourishing but I didn't find it greasy.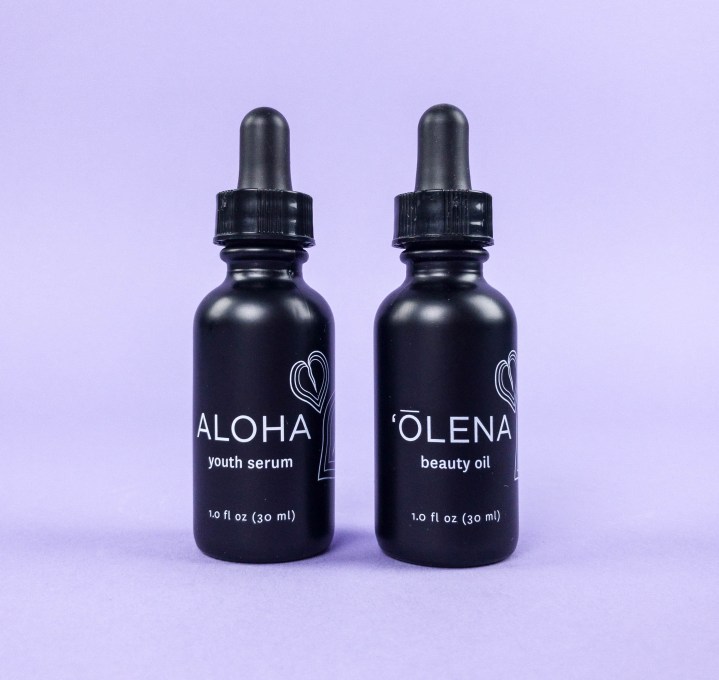 I loved that this month included 2 equal size products plus instructions so I can use them at an equal rate. The scent of the beauty oil was pretty intense for me, but I'm getting used to it, and I think it's a lovely pair and I'm looking forward to how my skin looks after a month of use. FYI – pick up Beauty Heroes by the 20th if you like what you see!