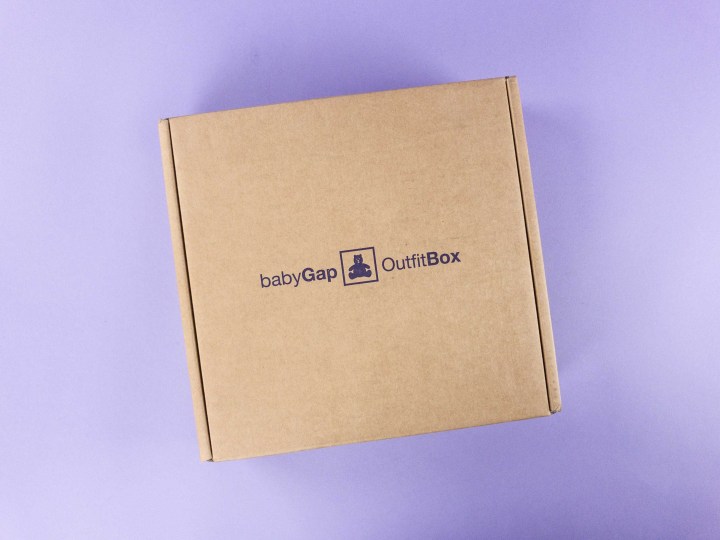 babyGap OutfitBox is a quarterly subscription from babyGap that delivers mix and match pieces for your baby's OOTD! Each babyGap OutfitBox is $70 (with over $100 value) and contains 5 adorable apparel items for baby.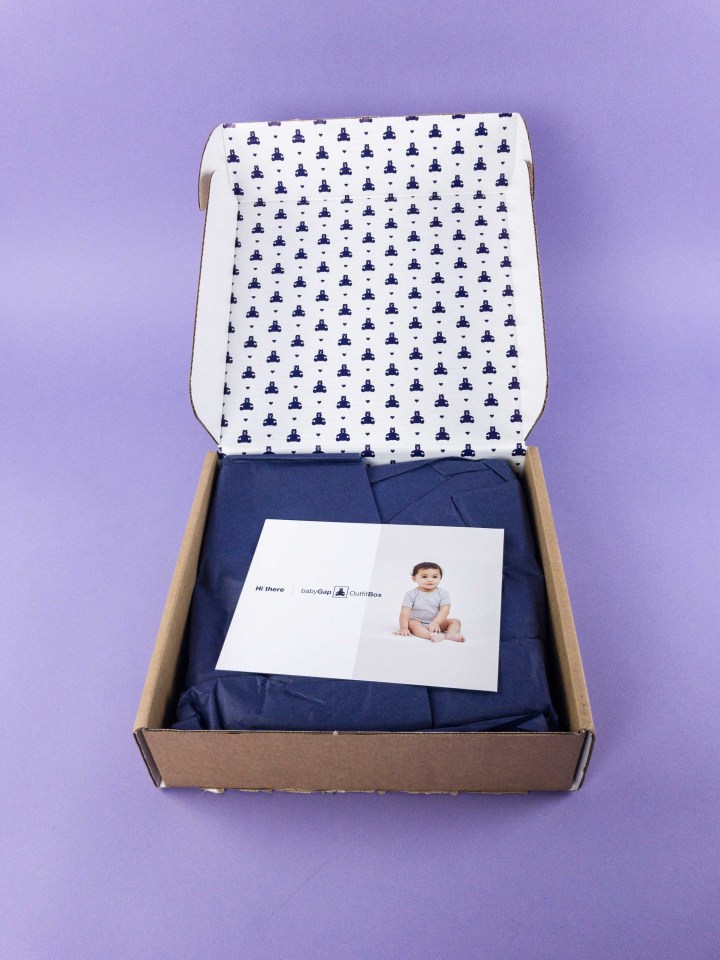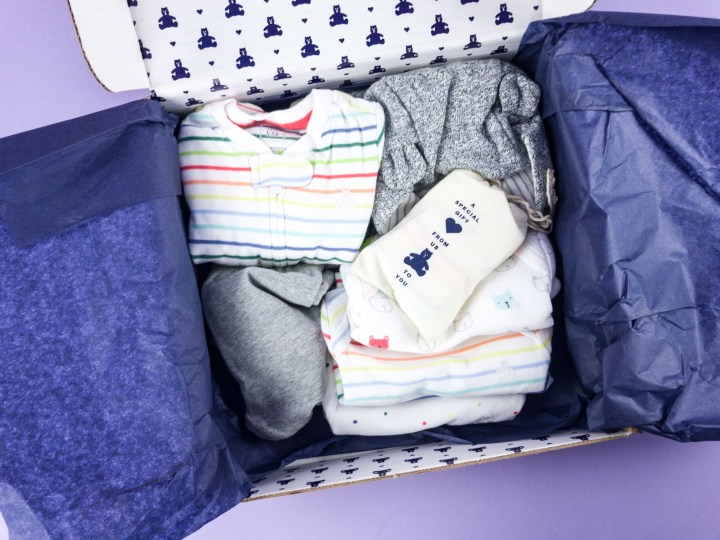 Everything looks adorable from here!
When you sign up you'll be able to select size, birthday, and gender. This box is for a 0-3 months surprise baby. If you select a size larger than 0-3 months you'll also have a style profile choice.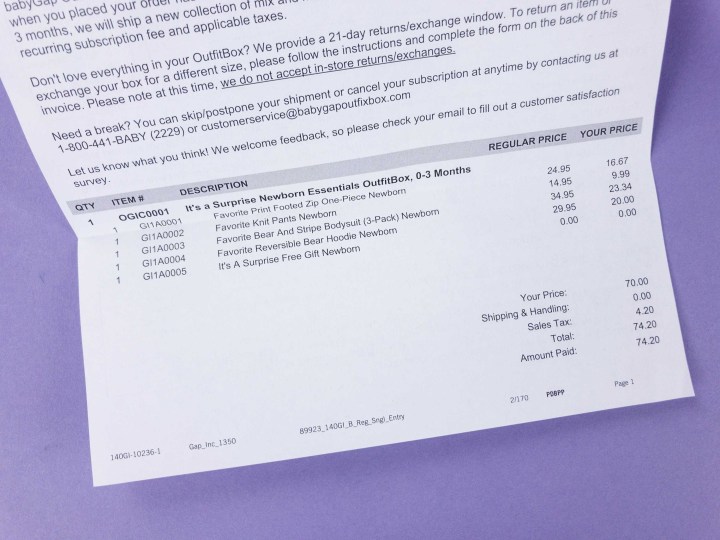 The information card comes with a list your baby's outfit for this quarter, plus their retail and discounted value. Until I got this invoice in my box, I wasn't 100% sure how it worked – but you can return anything for free and obtain a refund of the discounted price.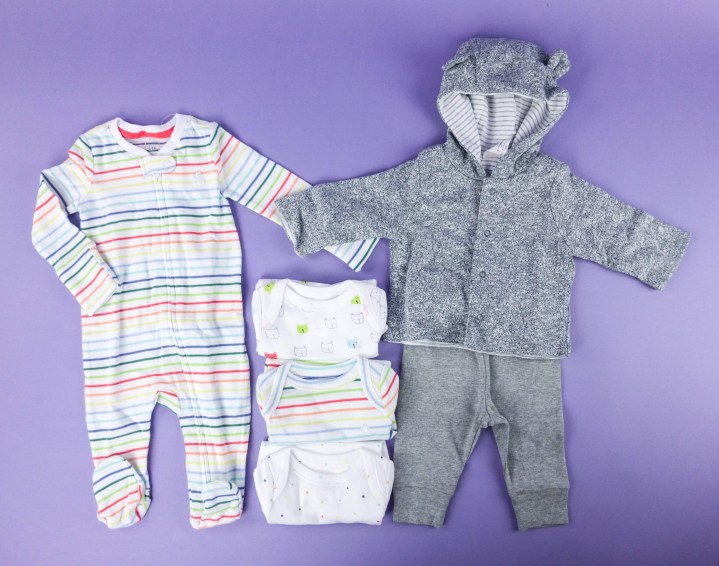 Everything in my babyGap Outfitbox! It's super adorable!
Favorite Print Footed Zip One-Piece ($24.95) Footed one-piece outfits are essential for newborn days!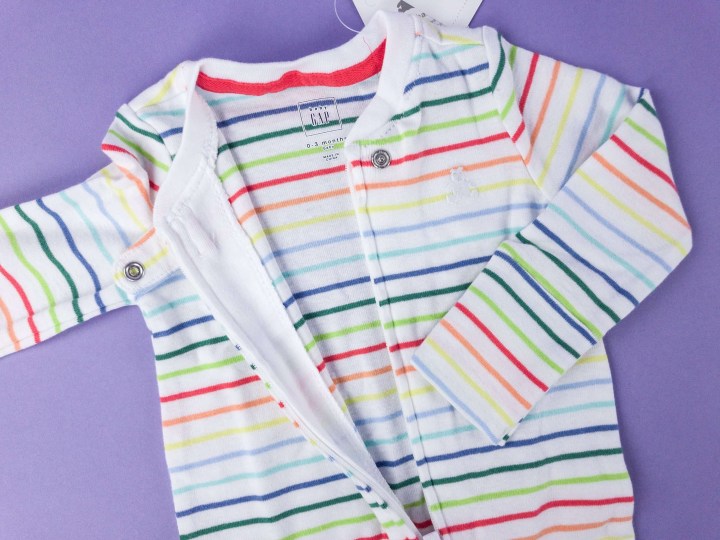 I've used the Gap ones and they really hold up well! I love the snap cover so the zipper doesn't irritate baby's delicate chin.
This item didn't have an exact match on the site, but a similar (different pattern) one piece was on sale for $20 – plus an additional 20% off!

Favorite Bear and Stripe 3-Pack Bodysuit ($34.95) Three little body suits. My husband & I got a good laugh out of these – whose babies would ever fit? Someone who makes smaller babies than we do.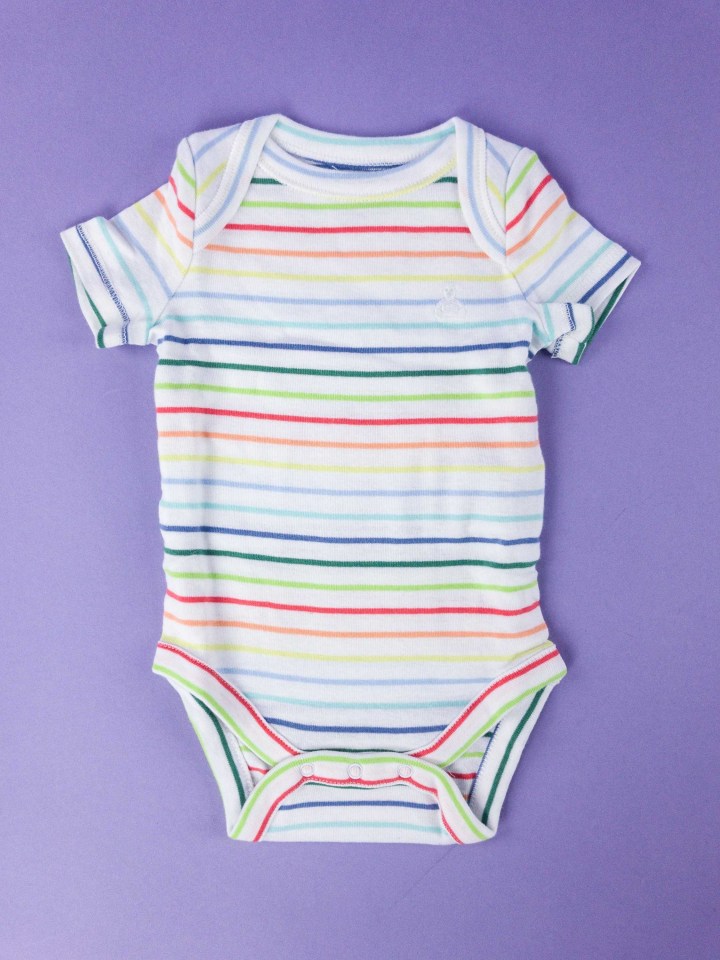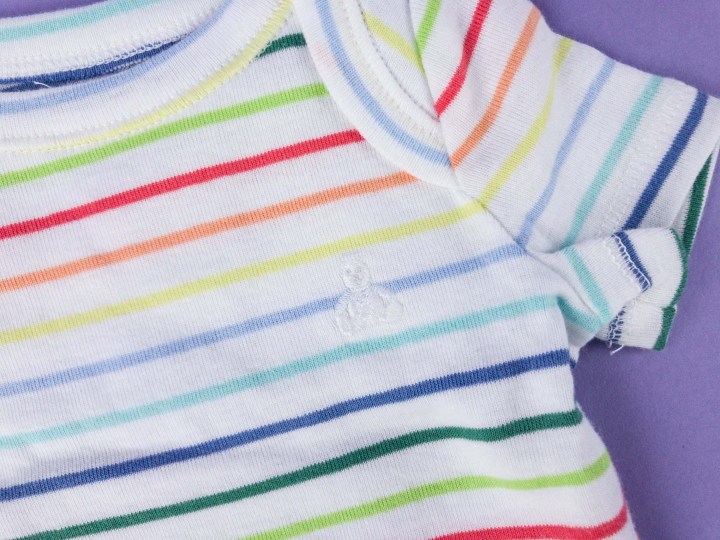 Such pretty colors and they all have the embroidered bear.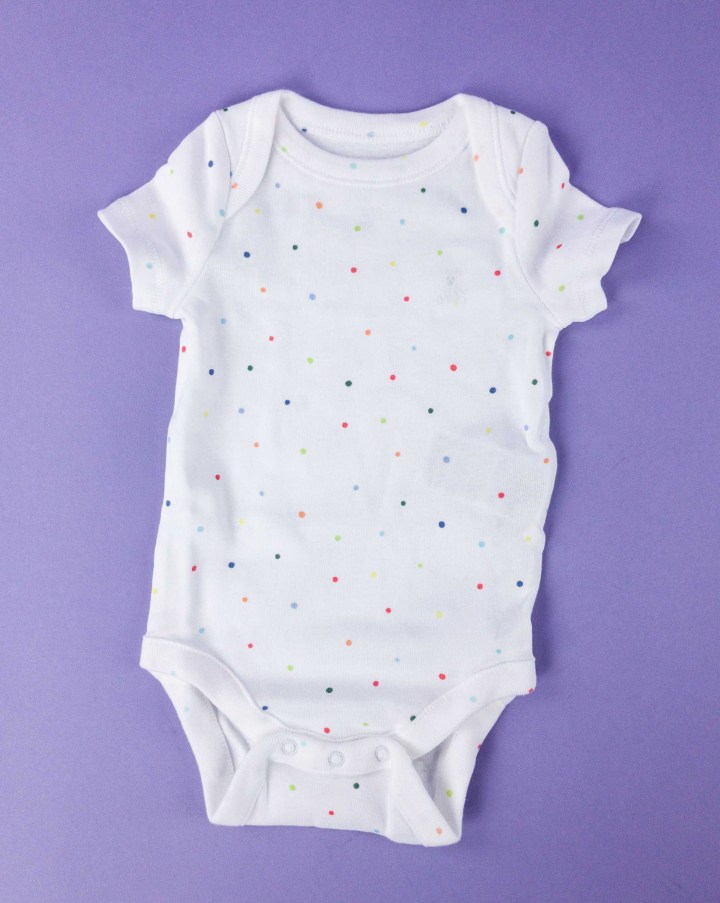 These whites are like a laundry nightmare though. Do you know I hate white clothes? These would be ruined in a day!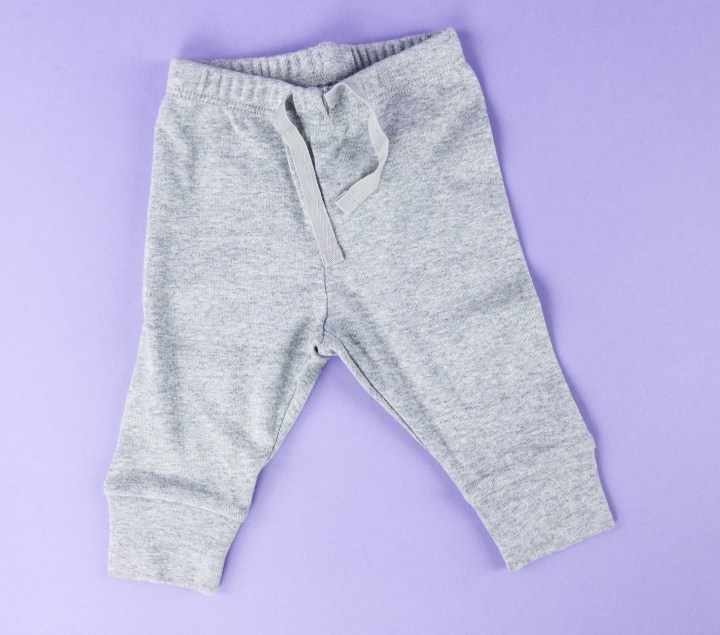 Favorite Knit Pants ($14.95) These pants would have literally never even fit my last child and probably would have only gone on my first two babies in hospital. They are sized smaller than the bodysuits (source: dressing 3 separate children).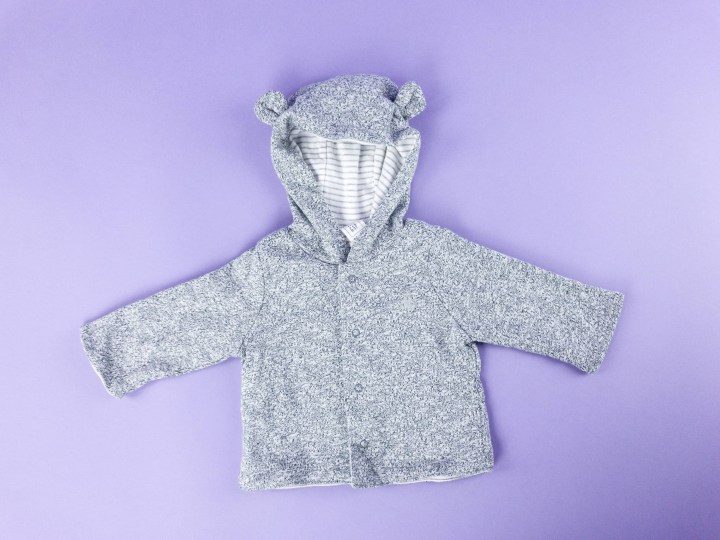 Favorite Reversible Bear Hoodie ($29.95) Adorable! But even for more northern US climes, this is pretty intense an item for a summer box.  Can't beat those babyGap bear ears!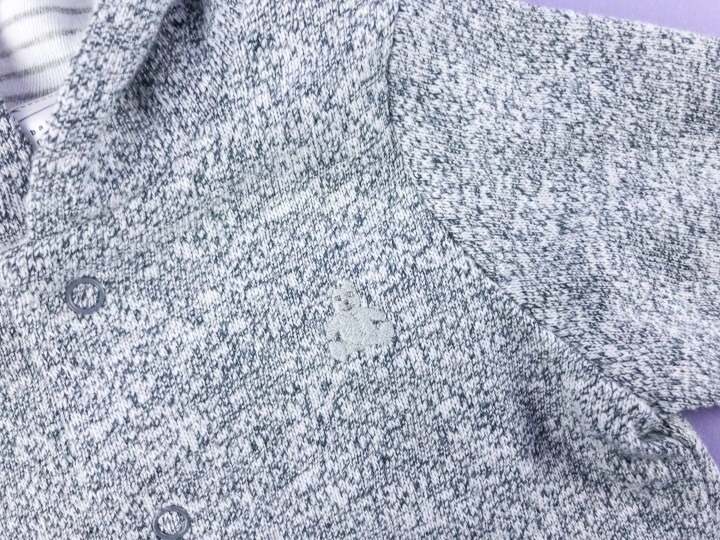 The jacket is fully reversible.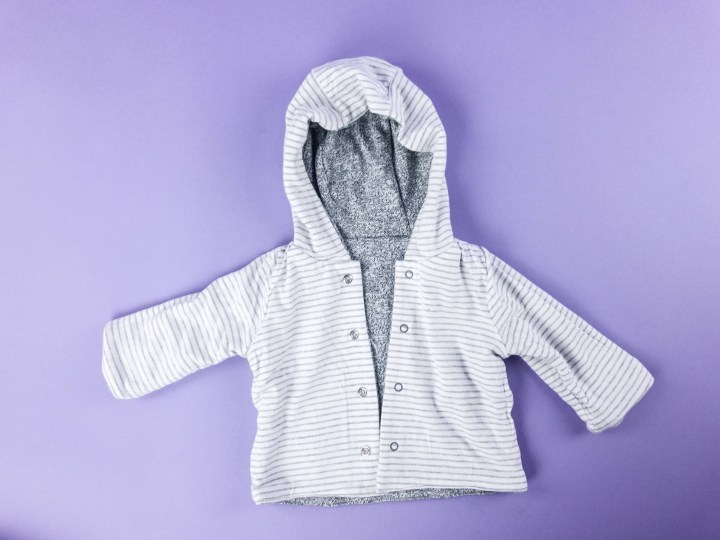 Cute!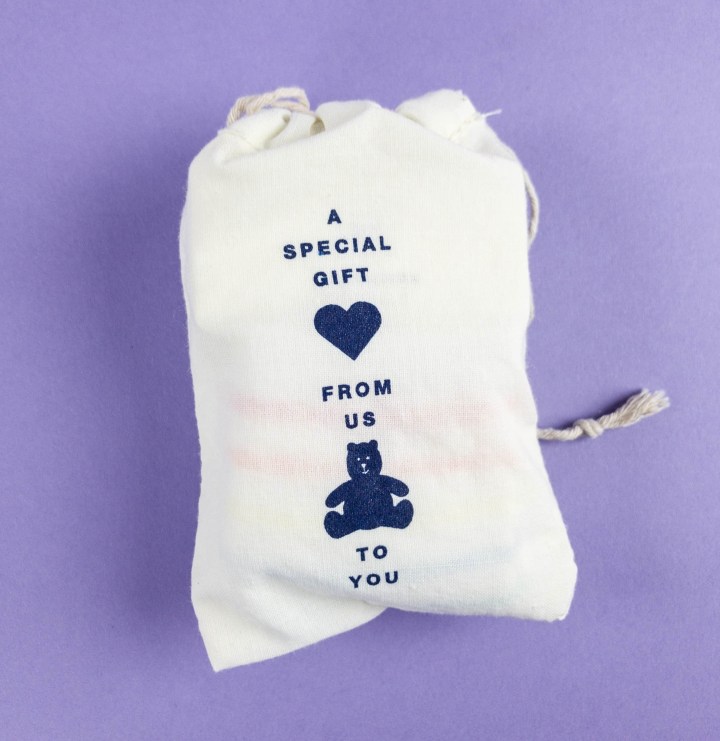 Bonus!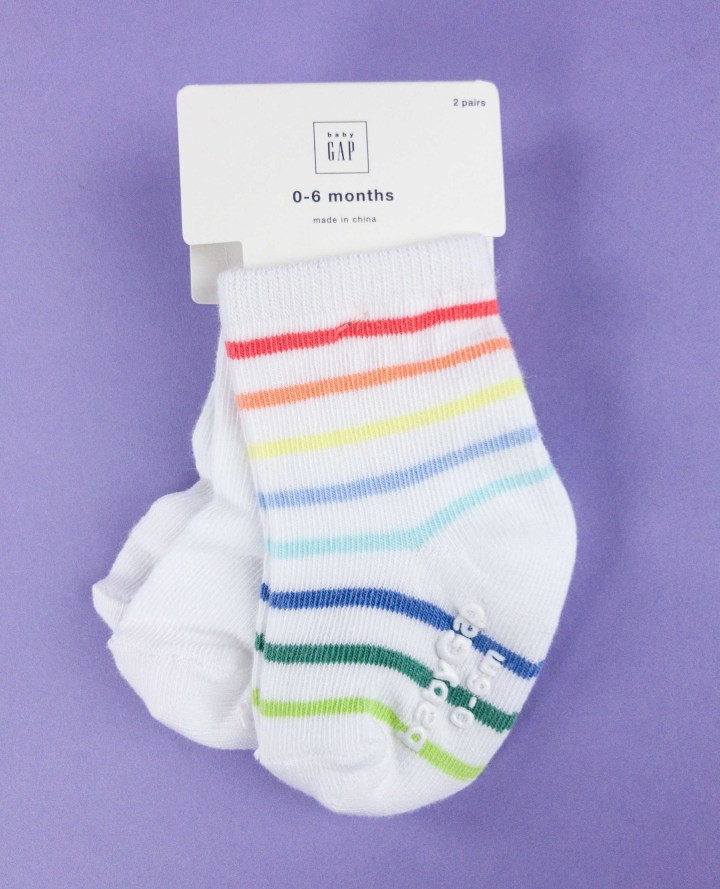 Favorite Stripe Socks ($5.99) This 2 pack of socks was a totally free bonus item!
Basically at any time Gap items are going to be 40-50% off so I seriously question the value of this expensive subscription! Excluding the bonus socks (I really don't know if this is a first box thing or what) the retail value of the clothing was about $105 – you should be able to pick up these exact or nearly identical items from the Gap any day of the week for about $50 with free shipping.  I also don't love that I can't select newborn style items in sizes larger than 0-3 months! The Gap makes them and lots of women (including myself) have big babies.
The items (especially for the surprise baby) weren't particularly matched and I'm having trouble finding the value of this subscription when I can just go to the Gap website and get exactly what I want in just a few days.
What do you think of babyGap OutfitBox?