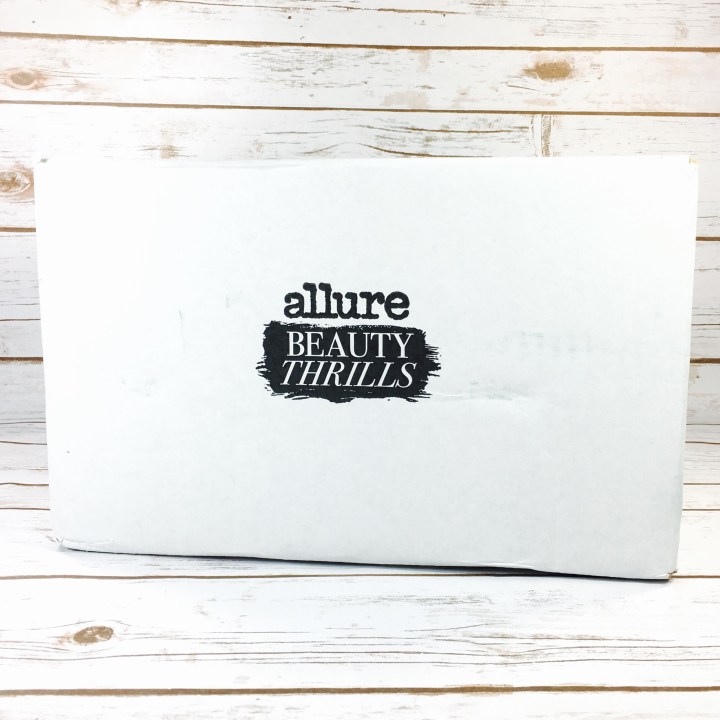 Allure Beauty Thrills is a beauty box bonanza that is available once a quarter and typically sells out quickly. It is $49.95 plus $10 for delivery and promises over $250 in products in return. Plus, a portion of the proceeds benefits the Melanoma Research Alliance. As of this posting, it is still available so grab one while you can if you feel like you need to stock up on products for the summer!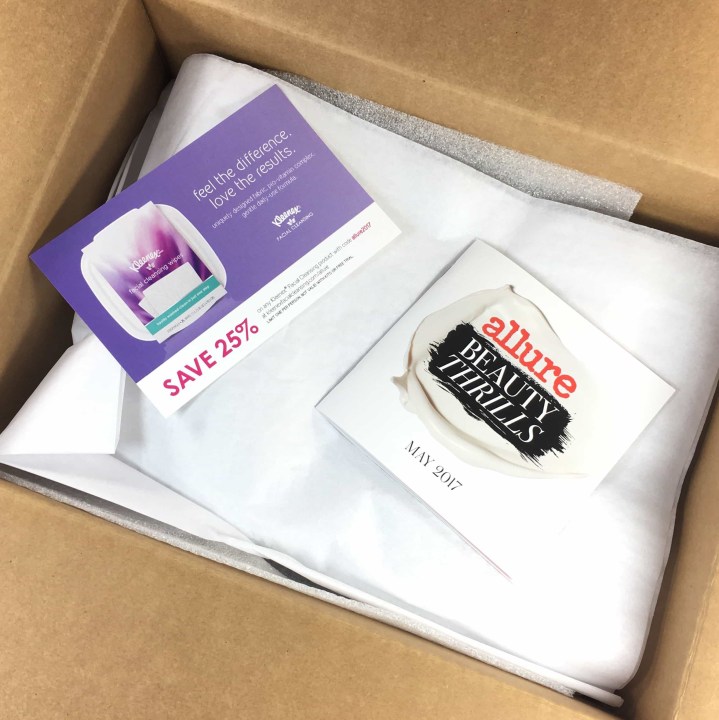 Allure announced the contents of the box ahead of time so you could see if it's something you would be interested in.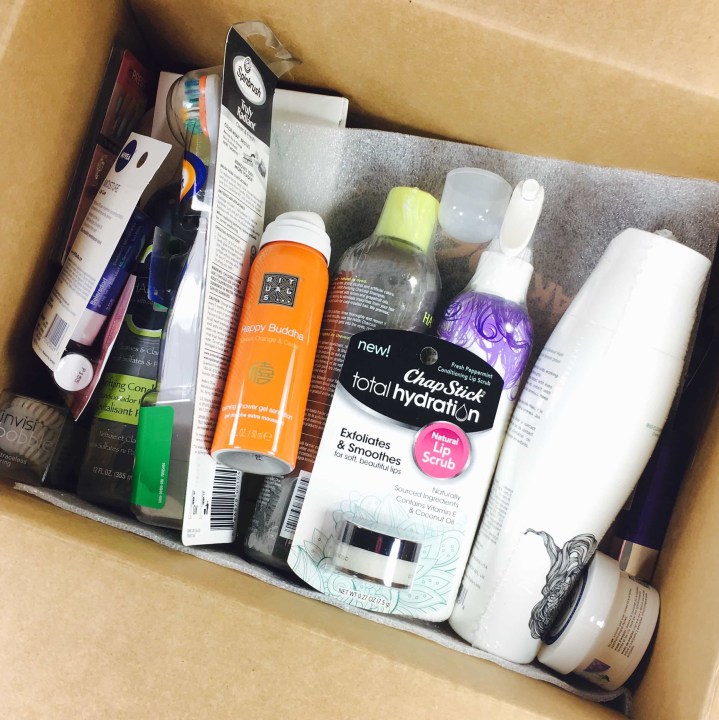 I was surprised when I found this box waiting for me – it was jam packed with stuff! I had a hard time picking which item I wanted to try first, there were so many everyday and special occasion items. Some brands were drugstore items and some were from the more expensive side of the aisle.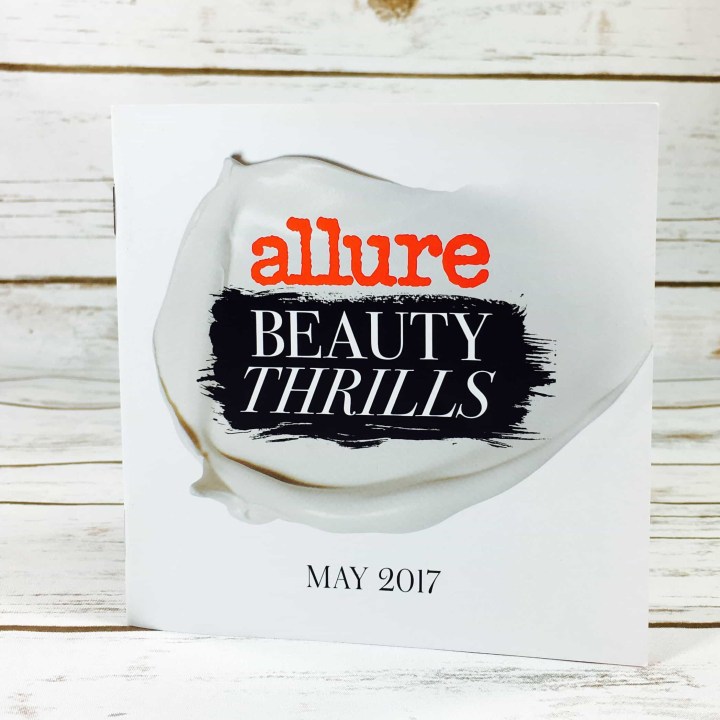 I found a product booklet inside.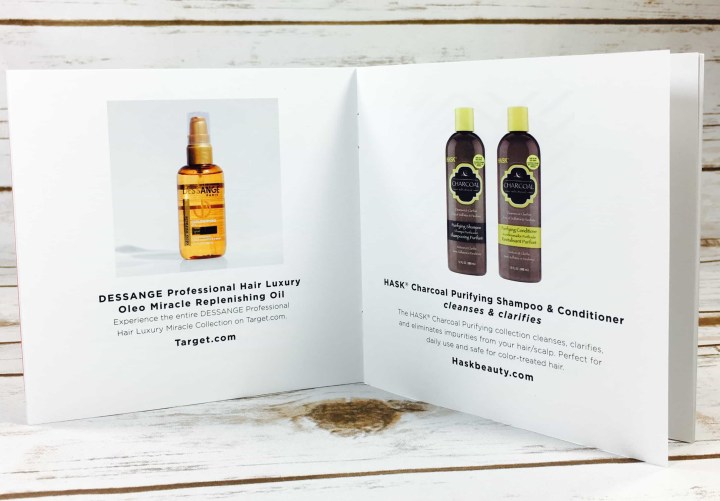 The booklet listed most but not all of the items and included where you could find the product in case you need to stock up on your favorites.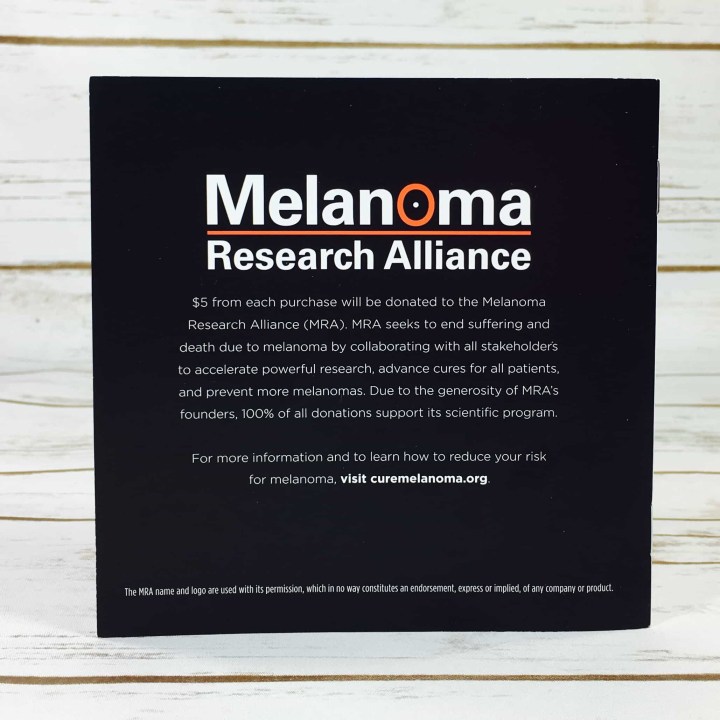 $5 from the sale of each box is donated to the Melanoma Research Alliance.
WEN SIXTHIRTEEN Ultra Nourishing Intensive Body Treatment ($80) Wait, did I read that right? $80 for this moisturizer? Yes! Aloe vera juice, bamboo water, arnica, and tons of fruit extracts and seed oils are in this celebrity hairstylist's body product. It was very moisturizing and had a light herby scent.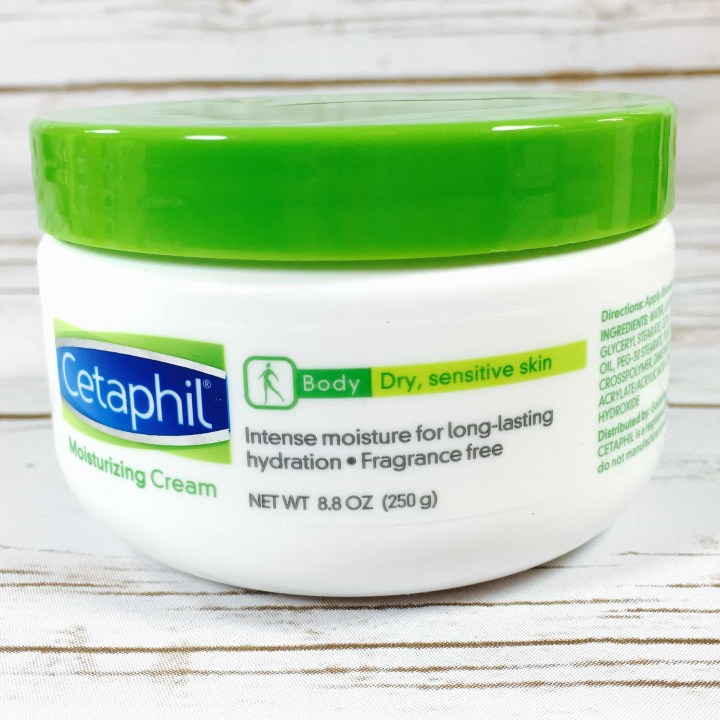 CETAPHIL Moisturizing Cream for Body ($6.58) I applied this right out of the shower and it absorbed quickly yet left my skin soft for hours afterwards. It's unscented and gentle on my skin and I am very happy with this cream.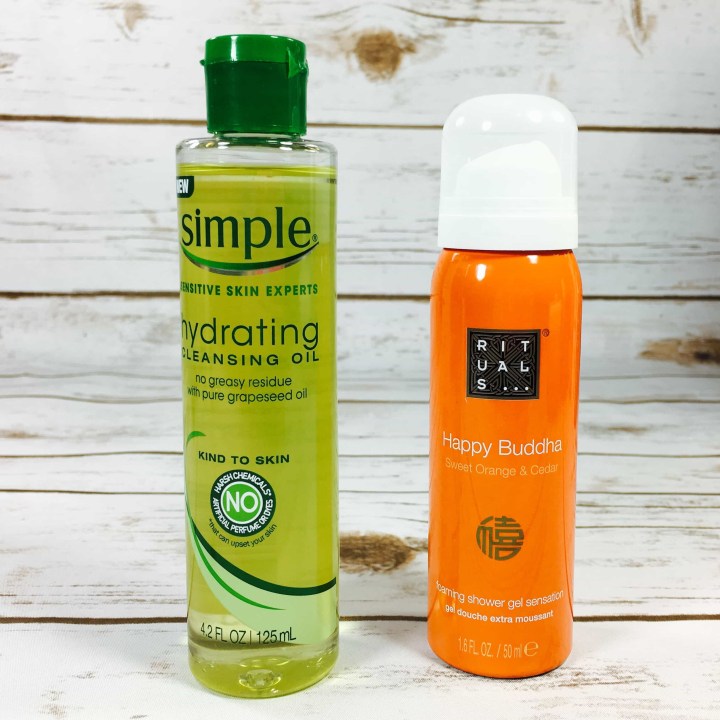 Simple Hydrating Cleansing Oil ($9.99) I love a cleansing oil and rubbed some of this one that features grape seed oil all over my face. I then got my hands wet and worked it into my skin before washing off with a washcloth. I have used oil-based cleansers before and they always leave behind a film, which is ok with me since I have dry skin, but this one rinsed it all away! I thought it must have left some makeup behind but nope, a toner-soaked cotton pad confirmed that my skin was clean! I'm impressed! 
RITUALS Happy Buddha Foaming Shower Gel ($3.81, but similar sizes of their other scents are $7.50) is a gel-to-foam shower product that I squirted into a mesh sponge and then used it to wash and boy did I get a lot of citrus smelling suds! I loved this, it was very luxurious.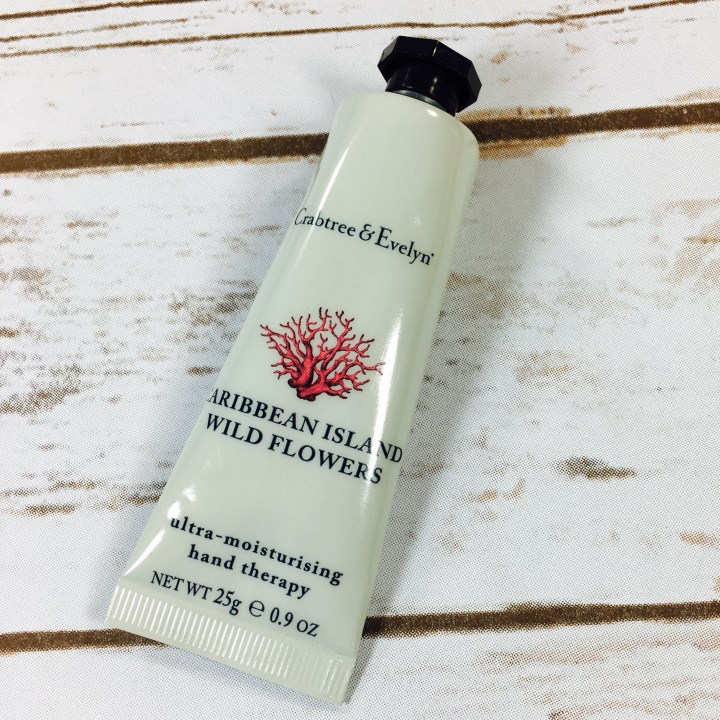 CRABTREE & EVELYN Caribbean Island Wild Flowers Ultra-Moisturizing Hand Therapy ($9) The scent of this super soother is a melange of spider lily, night blooming jasmine, mandarin, and salty sea air and is a floral take on the usual beach scents. Macadamia nut oil, shea butter, and aloe help this glide on nicely without feeling greasy.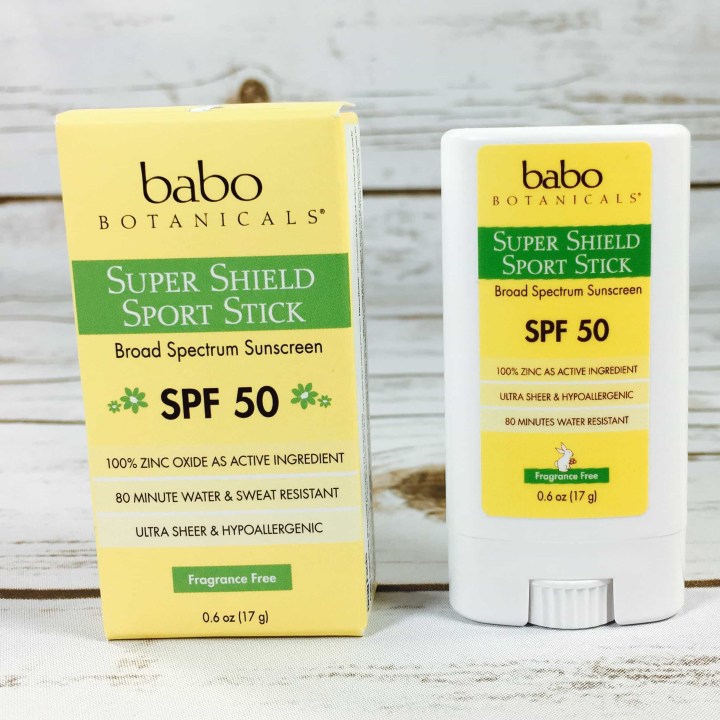 BABO BOTANICALS Super Shield SPF 50 Sport Stick Zinc Sunscreen ($9.70) is a roll-on natural sunscreen with zinc oxide as the main ingredient. This sunscreen actually blocks the sun's rays from getting through to the skin and is fragrance free and safe for sensitive skin. It didn't leave a white cast on my skin and has a nutty scent from the shea butter. 
ARM & HAMMER SPINBRUSH Truly Radiant Clean & Fresh Battery Operated Toothbrush ($8.99) My daughter immediately claimed this toothbrush that has special bristles that get between teeth and the head can be removed for replacement. 
 ARM & HAMMER TRULY RADIANT Clean & Fresh Toothpaste ($4.32) "contains a unique combination of 4 cleaning & whitening agents, 3 breath freshening agents and 1 unique enamel strengthening agent." It is designed to be used with the Spinbrush to get teeth extra clean and has a minty taste and isn't as salty as baking soda toothpastes of the past.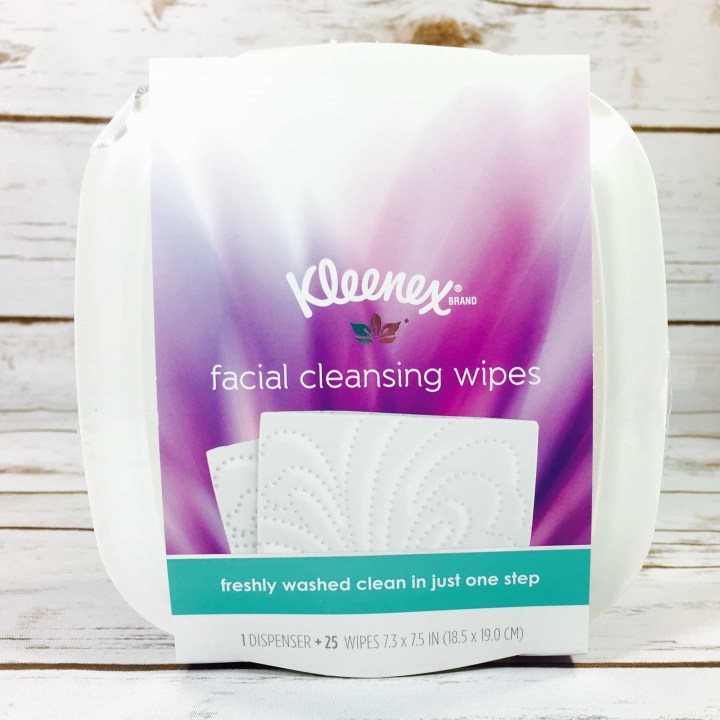 KLEENEX Facial Cleansing Wipes ($6.93) These wipes come in a convenient pop up dispenser and refills are available to reduce waste. I felt a little irritation after using these and I also felt like there was some residue left behind. I am not a fan of facial wipes as my only cleaning product, but they are good for removing eye makeup and that first layer of face makeup, to be followed by a traditional cleanser afterwards.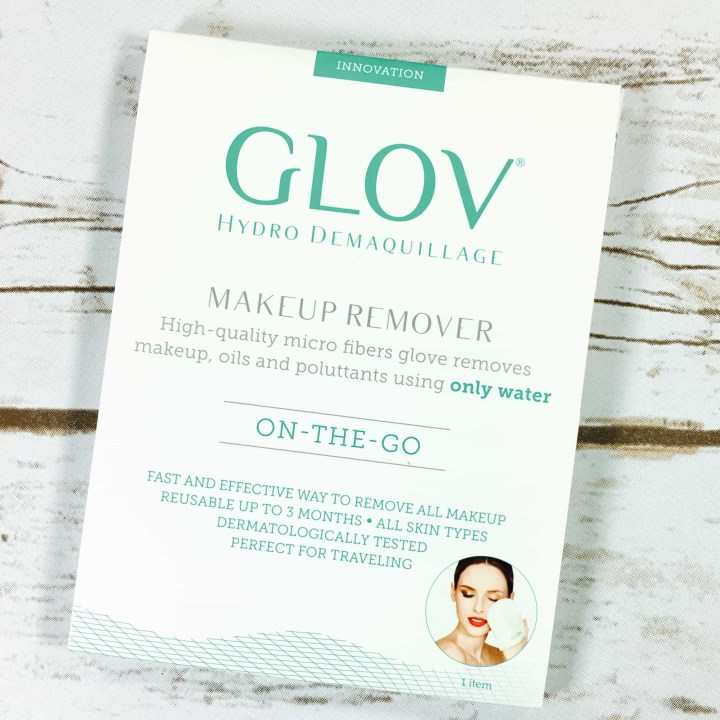 GLOV On-the-Go Makeup Remover ($12.99) is a microfiber washcloth mitt that you simply moisten with water and wipe your face clean.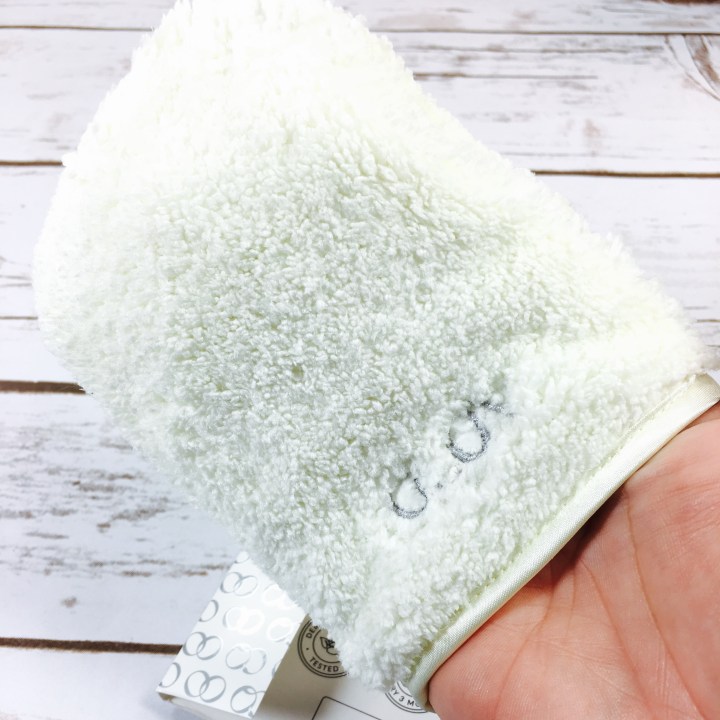 It was super soft and I tried it on both my eyes and face. It did a really good job of removing a lot of makeup, even eye makeup and mascara, but not every last bit. Like the cleansing towelettes above, it's a good first step in a nightly cleansing routine.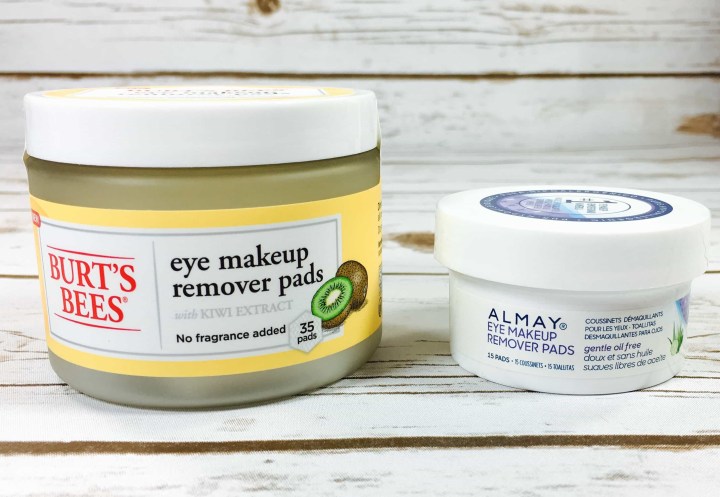 BURT'S BEES Eye Makeup Remover Pads ($6) remove waterproof makeup yet are gentle on the eyes. These have kiwi extract in them, which is supposed to help nourish skin, and they didn't leave an oily residue behind. Although they are fragrance free they did have a scent that I found off-putting.
ALMAY Oil Free Gentle Eye Makeup Remover Pads ($1.25) are the perfect size for road trips or weekends away. I have used these for years and like that they are non-greasy and gentle on my eyes.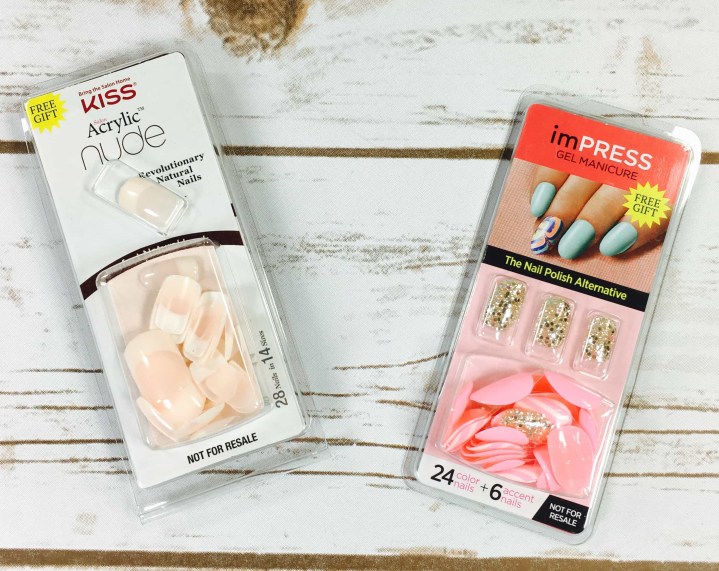 Both of the following items are listed "not for resale" but I am listing the value anyways.
KISS Salon Acrylic Nude ($10.56) are the classic French manicure and my oldest claimed them immediately. They are rated very highly on Amazon, too!
IMPRESS Gel Manicure ($6.50) are very pink with both gold glitter and pink and white stripe accent nails. These are press on while the acrylic nails need to be glued on. 
I love Redken products and their gel-to-mousse product has been my holy grail item so I was super happy to try REDKEN Triple Take 32 Extreme High-Hold Hairspray ($13.35 on Amazon, $22 at salons and Ulta). This one has a unique nozzle that takes some getting used to and while it smells good you also need to use in a well-ventilated area. Still, it held up pretty well and I didn't have crunchy hair!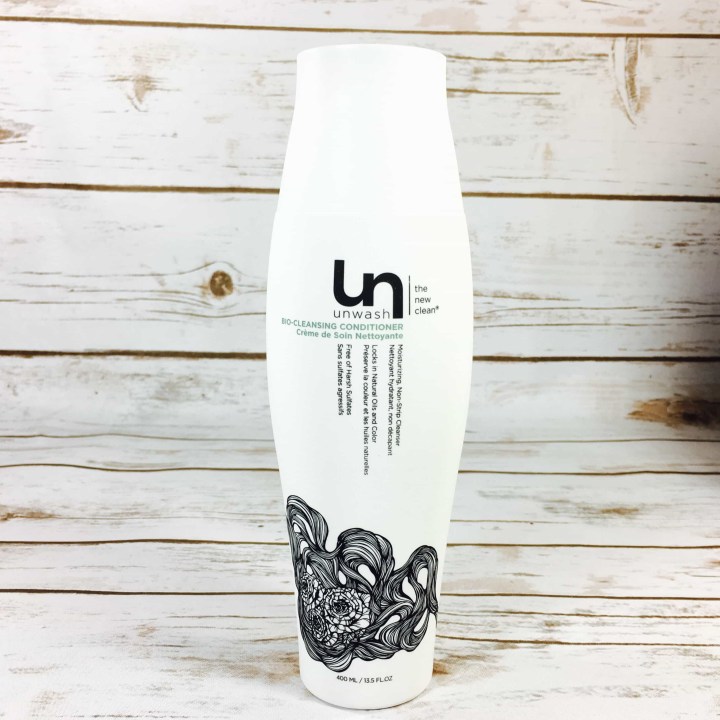 Unwash Bio-Cleansing Conditioner ($15 on Amazon, $29 in salons or Ulta) will go to one of my daughters since I need something stronger to remove the product build-up I have from trying to get volume in my fine hair. I don't think this is supposed to replace regular shampoo, instead you use a regular shampoo when you need a deeper clean.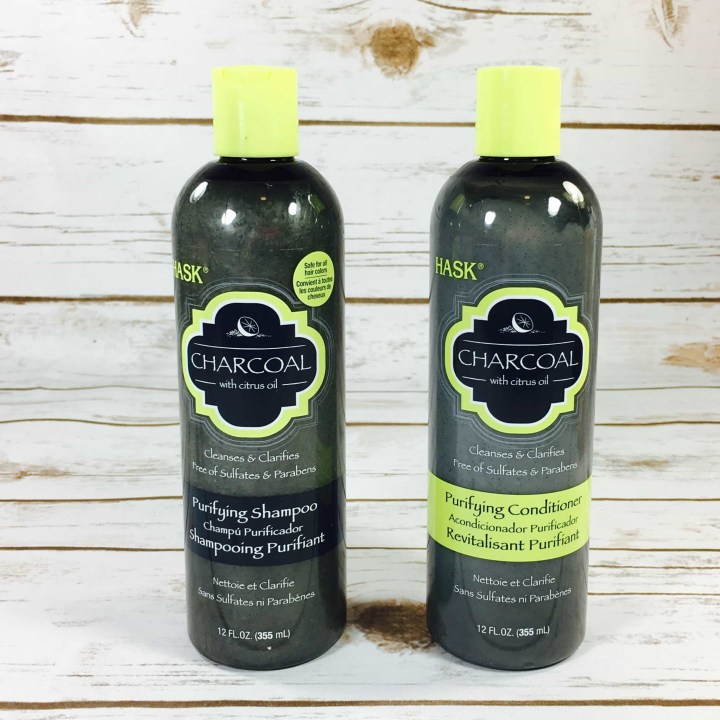 HASK Charcoal Purifying Shampoo & Conditioner ($9.13 & $11.27) I was very happy with both of these products for my fine hair. They each contain charcoal derived from coconut shells. They rinsed away and left my hair clean, with no weird residue left behind. The conditioner was slightly grittier than the shampoo and each has a lovely floral fragrance.
NOT YOUR MOTHER'S Beach Babe Texturizing Dry Shampoo ($4.84) I'm not into dry shampoo so this is going to my daughter but let me tell you it smells amazing! It's got that coconutty beachy scent that is perfect for summer and my daughter loves it! NOT YOUR MOTHER'S Plump for Joy Thickening Hair Lifter ($5.93) is for my type of hair! I used it on it's own and it worked ok but in the future I will use it with a mousse. Spray this product in your hands, rub them together, and then distribute through your hair, rather than spraying it directly on hair.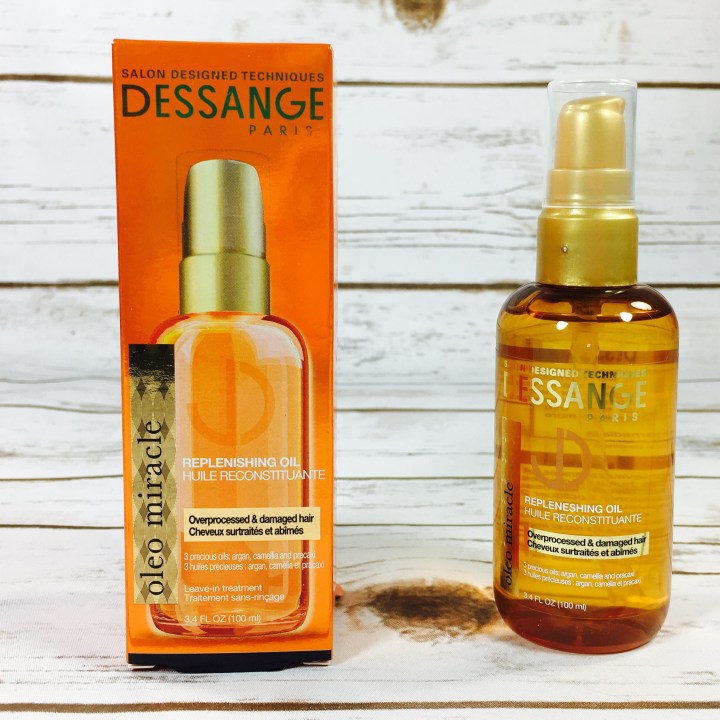 DESSANGE PARIS Professional Hair Luxury Oleo Miracle Replenishing Oil ($11.99) will go to my oldest daughter since her hair is super long and she colors it (mine is short and fine). It has a silky texture and light scent. I rubbed it on my hands and then rinsed and they were left super soft.  
INVISIBOBBLE Traceless Hair Ring ($8) Wow, the telephone cords of my youth are back!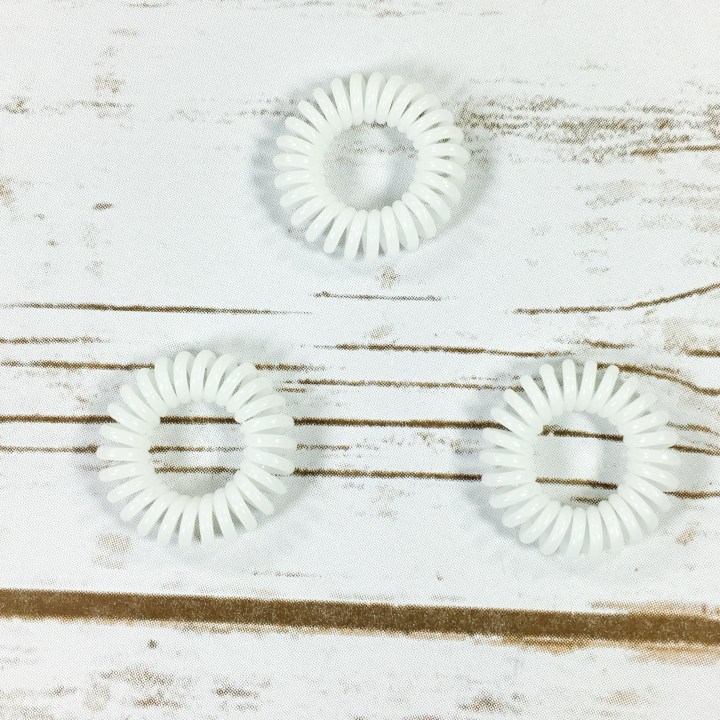 There were 3 of these little gems in the box. I have pretty short hair yet they managed to hold a ponytail. Obviously these are going to my daughters but we also use a similar product (but bigger) in our special needs classroom as a type of fidget toy for some of our students with autism. They make a cute bracelet that can fix your hair in a hurry.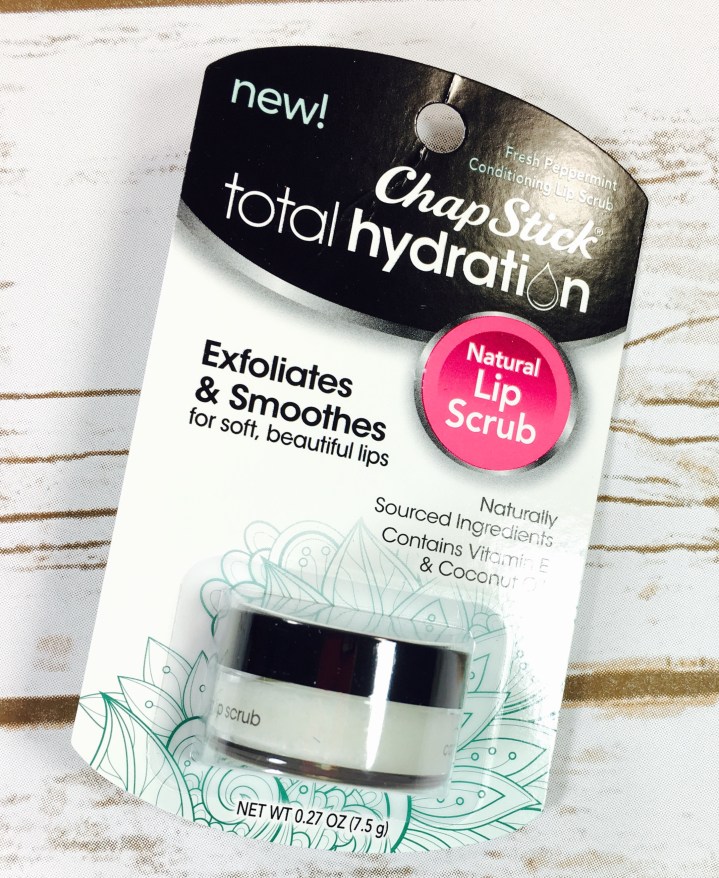 CHAPSTICK Total Hydration Conditioning Lip Scrub ($4.74) is a lovely lip scrub that left my lips smooth and zingy, thanks to the peppermint oil. It also has sugar, shea butter, and safflower seed oil and is just an all around nice lip scrub.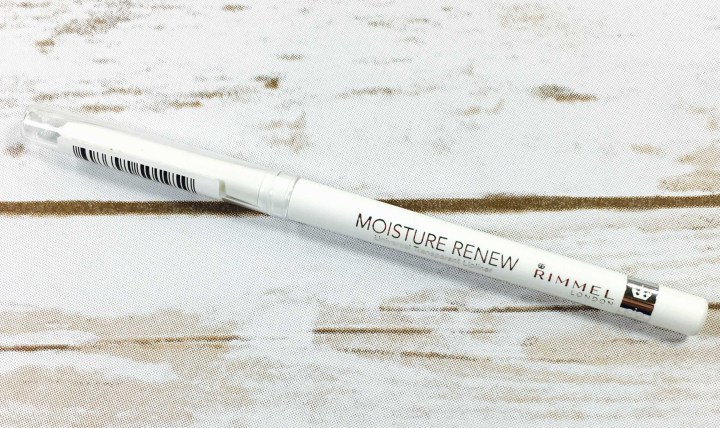 I was so happy to receive Rimmel Moisture Renew Lip Liner ($4.76), which is a colorless lip liner that is supposed to keep your lipstick from bleeding outside of your lip line. I have wanted one of these for months. Score!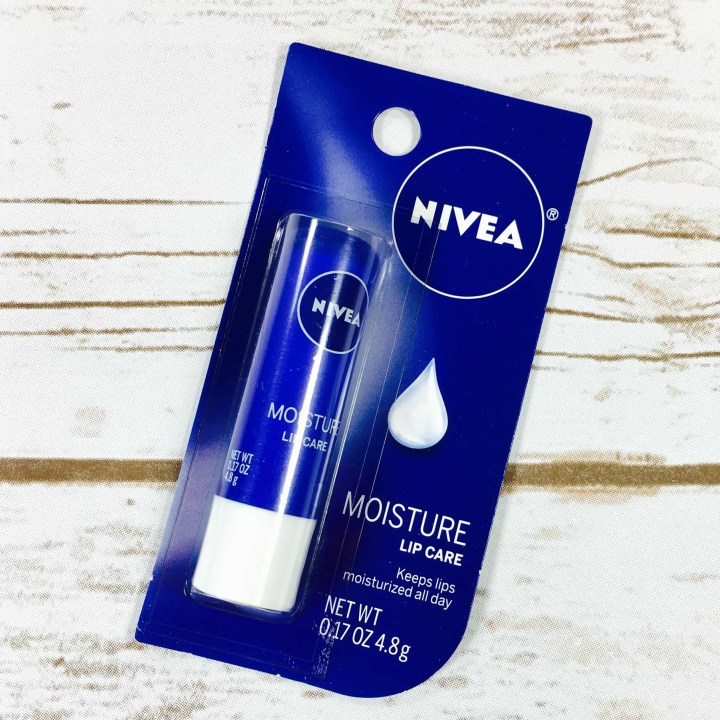 NIVEA Moisture Lip Care ($3.92) keeps lips moist with shea butter and castor seed oil. 
ChapStick Total Hydration Moisture + Tint in Merlot ($4.74)
I think tinted lip balms are perfect for the laid back days of summer. Just swipe and go!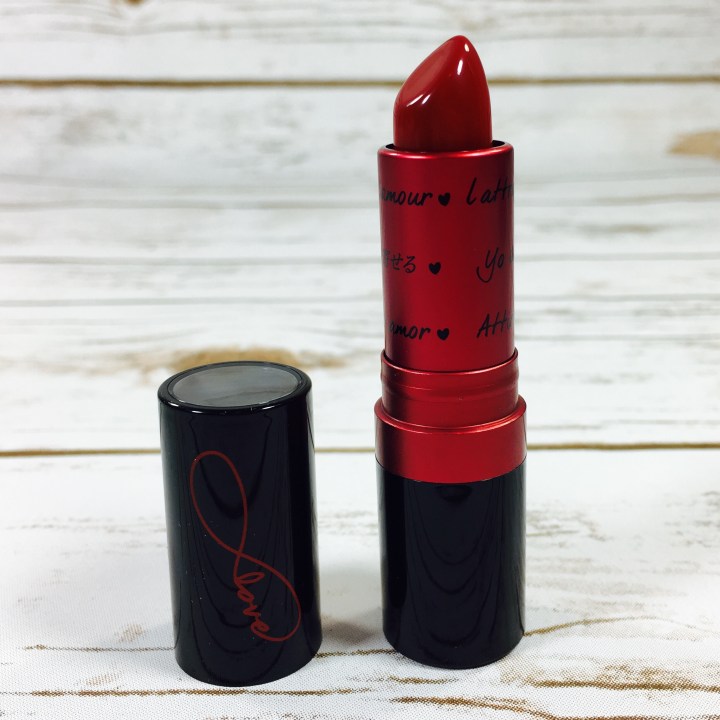 REVLON Super Lustrous #745 Love Is On Lipstick ($5.56) "New Super Lustrous™ Love Is On™ Lipstick is a captivating shade created specifically to attract more love into your life using positive manifestation. If you believe it – you will receive it. Consider it your new lucky love charm, the product is guaranteed to bring more love into your life or your money back!"
The container says "I attract love" in 6 languages and it has a scent that is inspired by Cleopatra's ancient love potions! This shade is too bright for me out of the tube, but I applied just a bit with a lip brush and was happy with the result.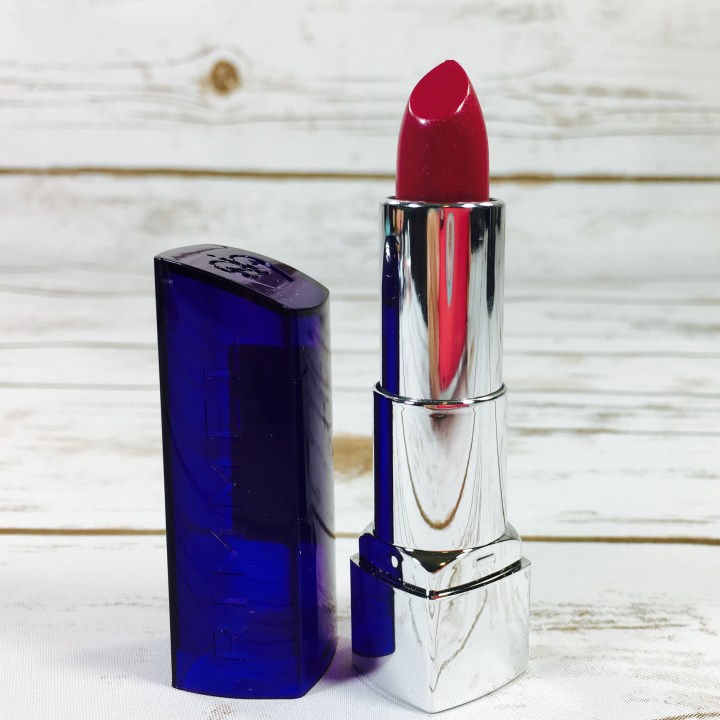 RIMMEL Moisture Renew in #270 Crystal Mauve ($8.98) I don't think I've ever tried Rimmel products before, which is a shame because I love this lipstick! I rarely find a shade that I like "as-is" just out of the tube, but this one was perfect for me. It left my lips soft with a hint of shine and I am very happy with this color.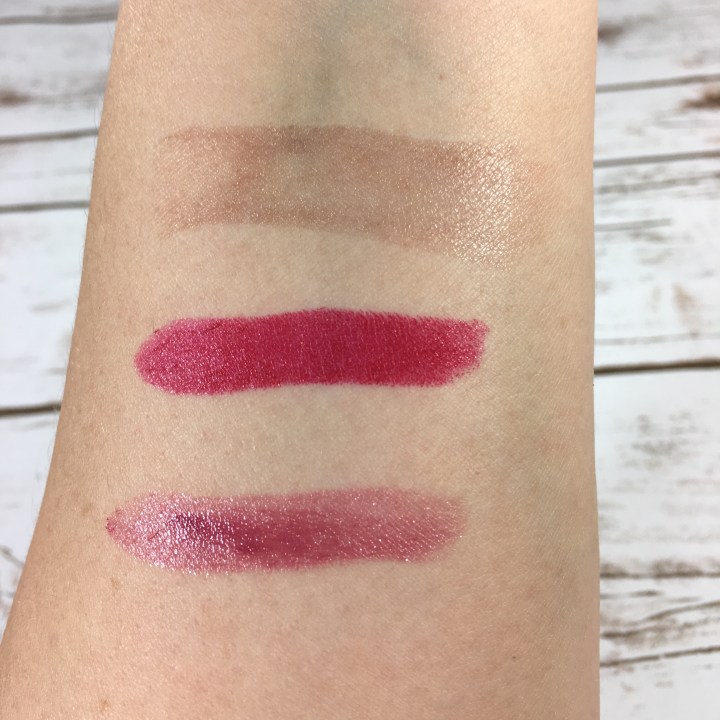 Here are some of the lip products swatched on my arm. From top: ChapStick in Merlot, Revlon in Love is On, and Rimmel in Crystal Mauve.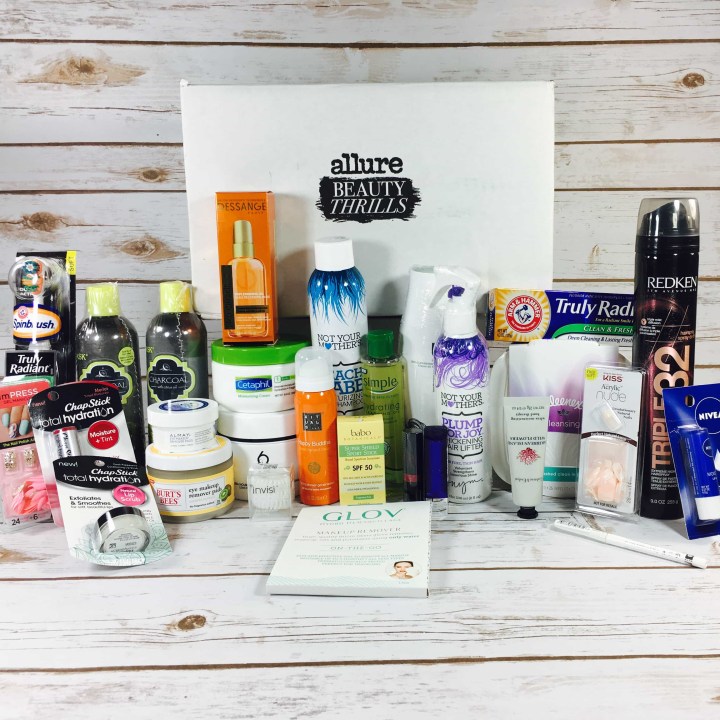 Wow, what an incredible haul! I'm all stocked up for summer with products for a wide variety of beauty needs. Some of them may not be perfect for my hair or personal preferences, but I have daughters who will benefit from what I can't use. The prices were all over the place, depending on where you look, but for reporting purposes I found them to be worth $288.83! That's not even using MSRP, those are mostly sale prices! Allure Beauty Thrills promised a value of over $250 and they delivered!
What do you think of Allure Beauty Thrills? Are you going to grab a box?