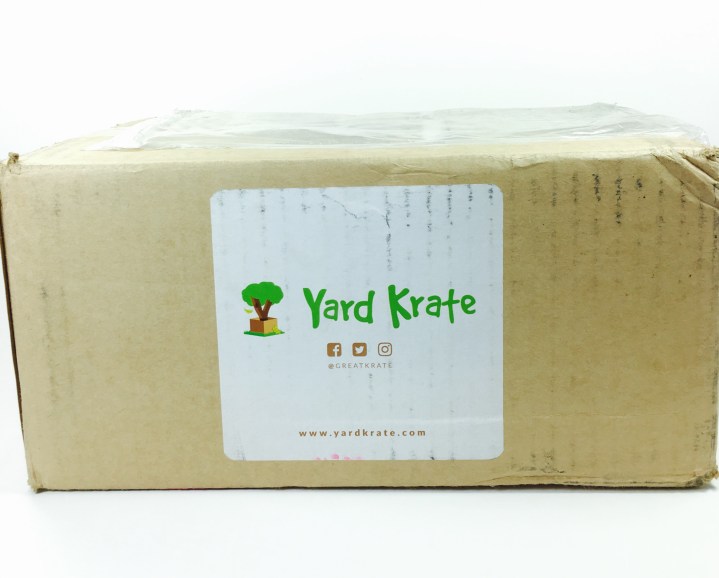 Yard Krate is a monthly organic lawn and garden care subscription from Canada that sends products straight to your door! The products sent are child, pet, and bee friendly and will include a lawn care item and 3-5 other gardening accessories. This box is $24.99 CAD a month (around $18.29 USD) plus shipping and ships worldwide.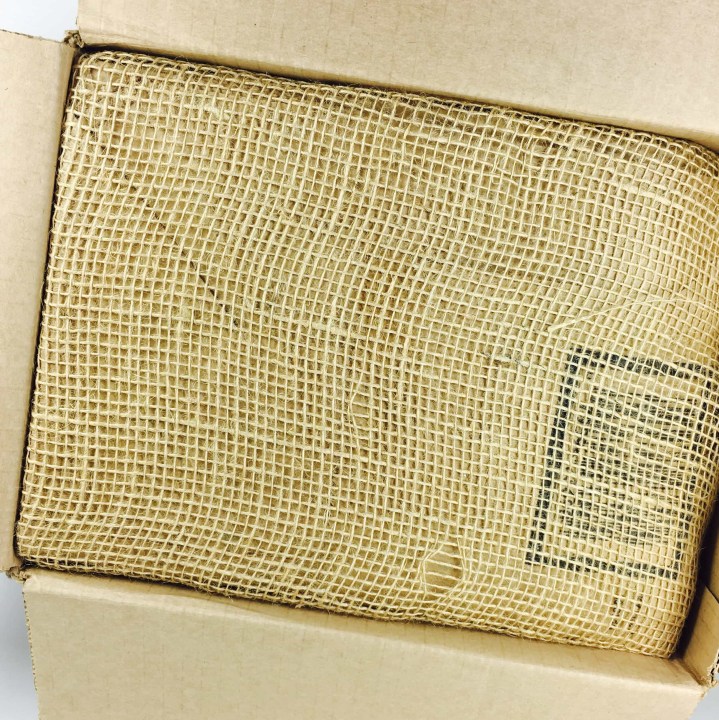 I accidentally opened the box upside down but I'm sure the presentation was rustic yet tidy.
DEAL:
  Take $5 off your first box! Use coupon code 
HELLO5
.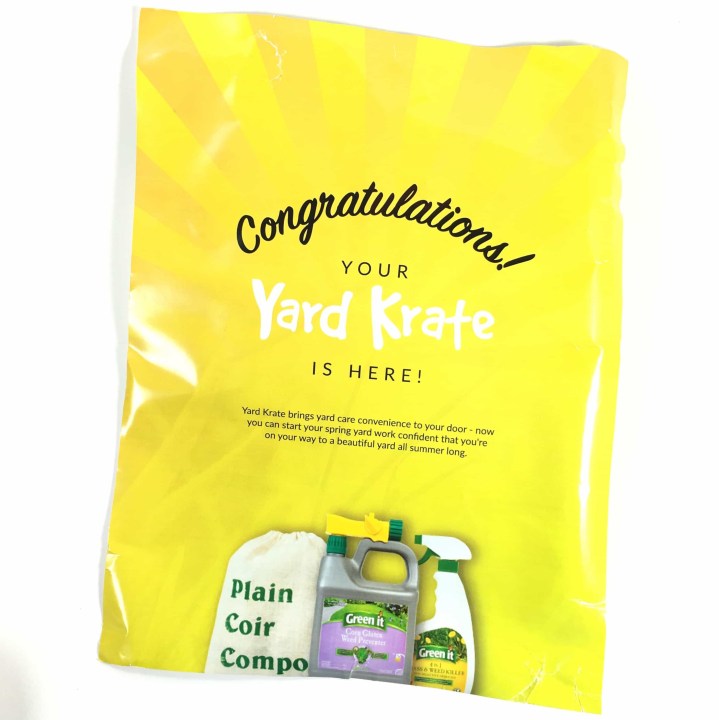 If I had opened the box correctly I would have been greeted with this sunny insert telling me to get my gardening gloves on because it's time to work the yard!
The flip side of the paper listed everything in my Yard Krate along with a little list of instructions to get started.
Everything in my Yard Krate! This box was pretty heavy and packed full and everything looked great and ready to use.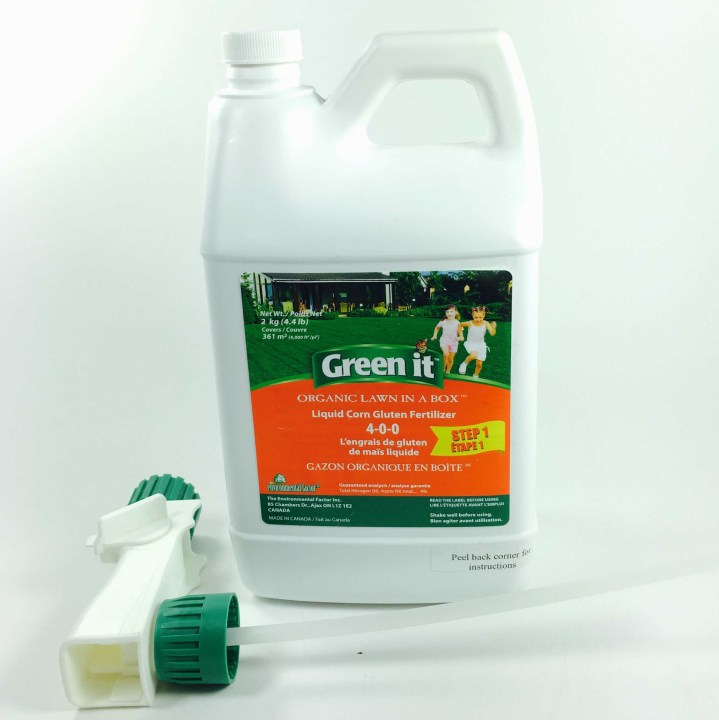 Green it Organic Lawn in a Box Liquid Corn Gluten Fertilizer I couldn't find this particular item by itself – it comes as part of a set that includes 2 bottles of corn gluten fertilizer and 1 bottle of fish/seaweed fertilizer and costs $39.99 for all 3 items, along with the hose sprayer applicator and pH test strips.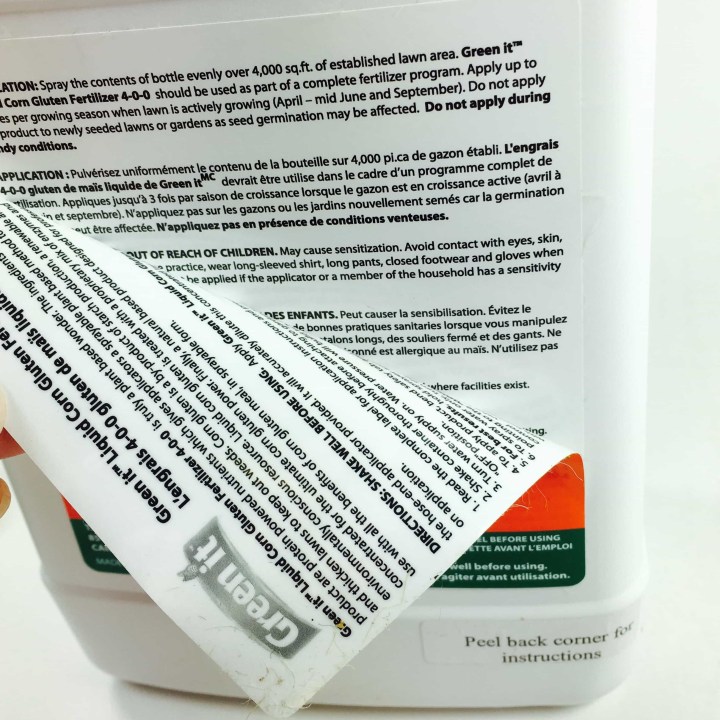 The instructions were included on the bottle and the bottle holds enough product to cover 4000 square feet. Corn gluten is a renewable resource and is supposed to fertilize and thicken lawns and keep out weeds.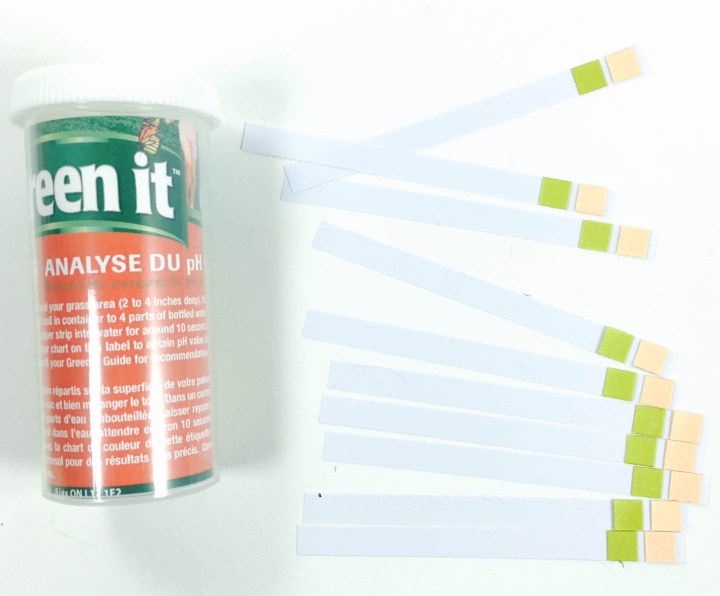 Green it Soil pH Test Kit is also part of the lawn in a box kit but I found something similar here. You take some soil samples from your yard and mix them in the container with some water and the results will tell you if you need to take action by adding either lime or sulphur to reach the ideal pH level for a lush lawn.
I received 2 Recyclable Paper Yard Waste Bags that are from Canada but I found a similar item here. These look like extra sturdy grocery store bags on steroids because they are super big. You can stand them up in your yard and put old leaves or lawn clippings inside.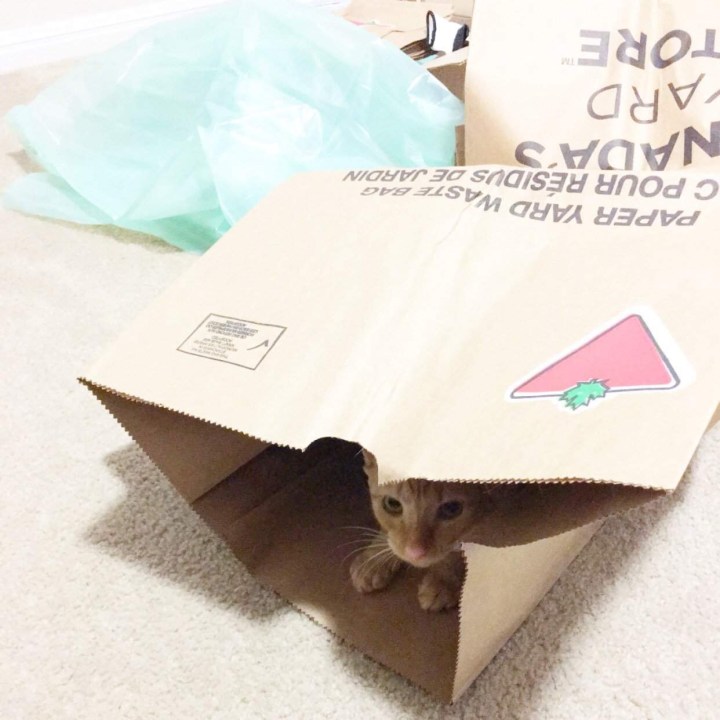 We have two compost bins so the only yard waste we have are old limbs and weeds so I will pass along to someone who might use them, although my cats are having a great time playing in them.
Bag to Nature Compostable Lawn & Leaf Bags These bags are an environmentally friendly alternative to traditional trash bags because they will eventually break down in a landfill. They too are huge!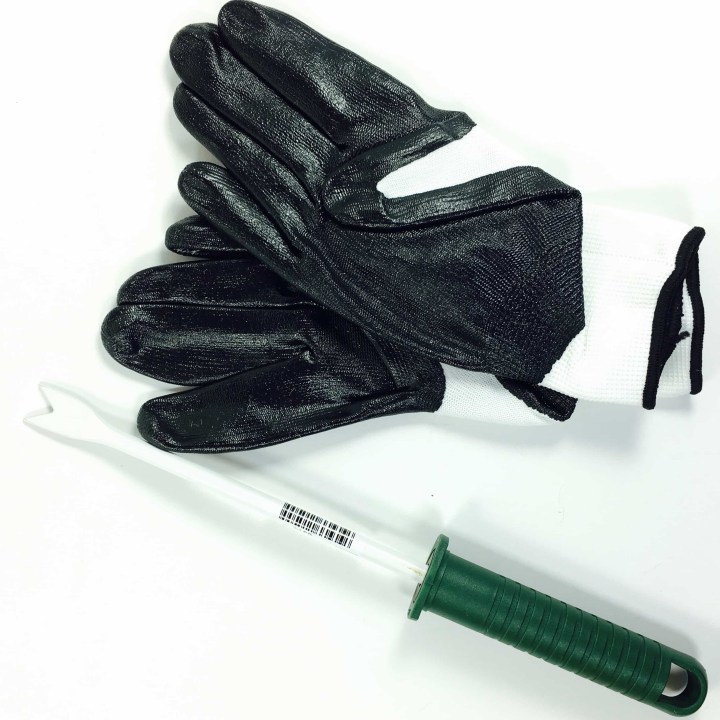 Finally, there were two items that I can personally use in my vegetable plot since my husband handles the big jobs like lawn care. First we have gloves that didn't have a brand name or materials tag but I found a similar pair here. They have a rubberized material in front and are stretchy in the back and will keep dirt out from under my nails. The Bond Hand Weeder has epoxy-coated steel and a vinyl handle and is perfect for getting around my seedlings and plants.
Wow, I can't wait to use my new gardening and lawn care products from Yard Krate! My husband will handle most of the work but I am happy to give him an environmentally safe product to apply to the lawn and I will put my new tools and accessories to use today, as last night's rain will make weeding much easier. I rarely have time to go to the home improvement or gardening center so this box will allow me to jump right in and I appreciate the convenience factor and quick delivery!
What did you think of Yard Krate? Let me know in the comments along with a tidbit of gardening advice (I need all the help I can get!).
Visit Yard Krate to subscribe or find out more!