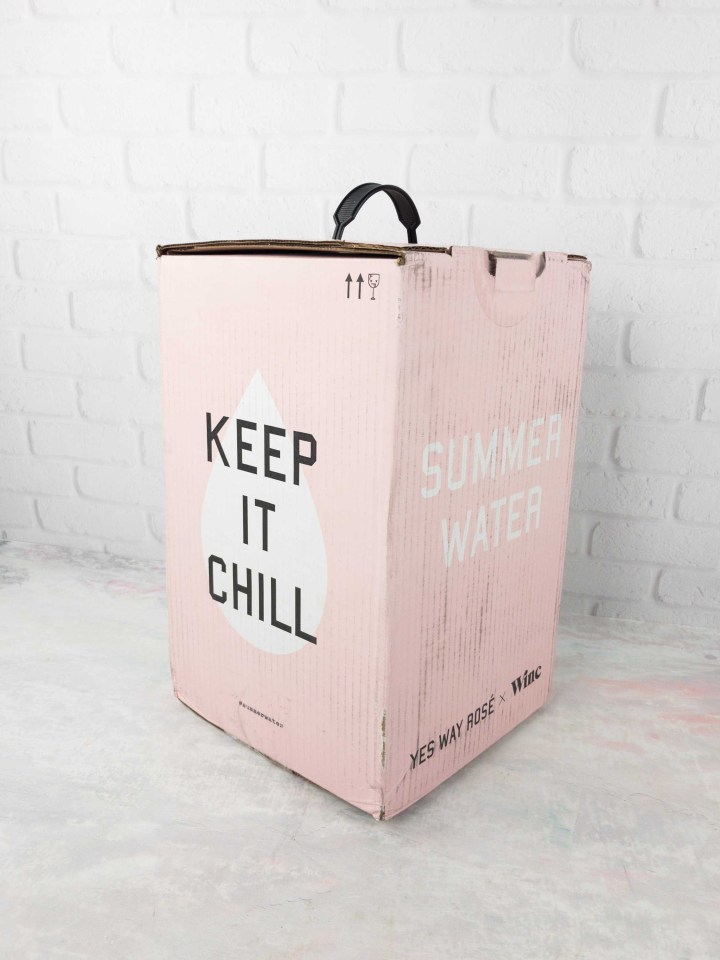 Winc (formerly Club W) is a wine subscription service that sends wine directly to you each month based on your personalized palate profile. A "global winery," Winc advertises that it has "direct relationships with vineyards and farmers to make exceptional small lot wines at prices impossible to achieve at retail."
You fill out a quick survey about what tastes you like – black coffee, citrus, etc., and Winc makes a customized recommendation of 3 bottles that fits what you like. Then, for $6 flat shipping (or free if you pick a 4th bottle), it comes to your house!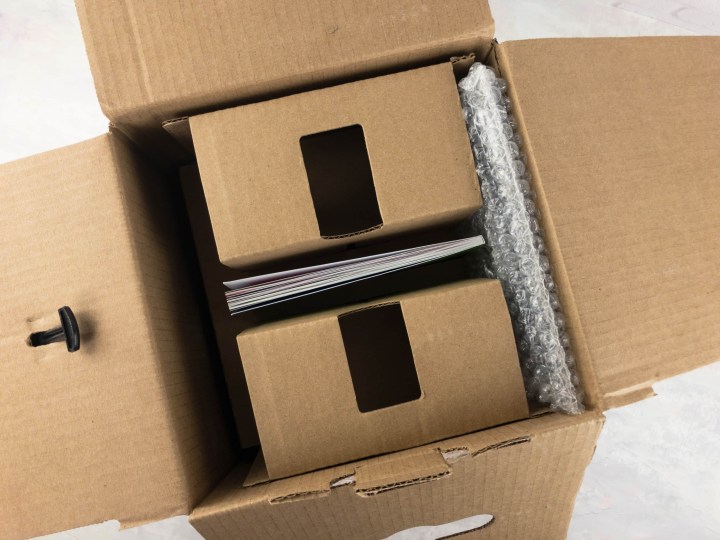 Our four selections arrived packed in a special shipping container that protected both the bottles and the special, extra item in this month's box.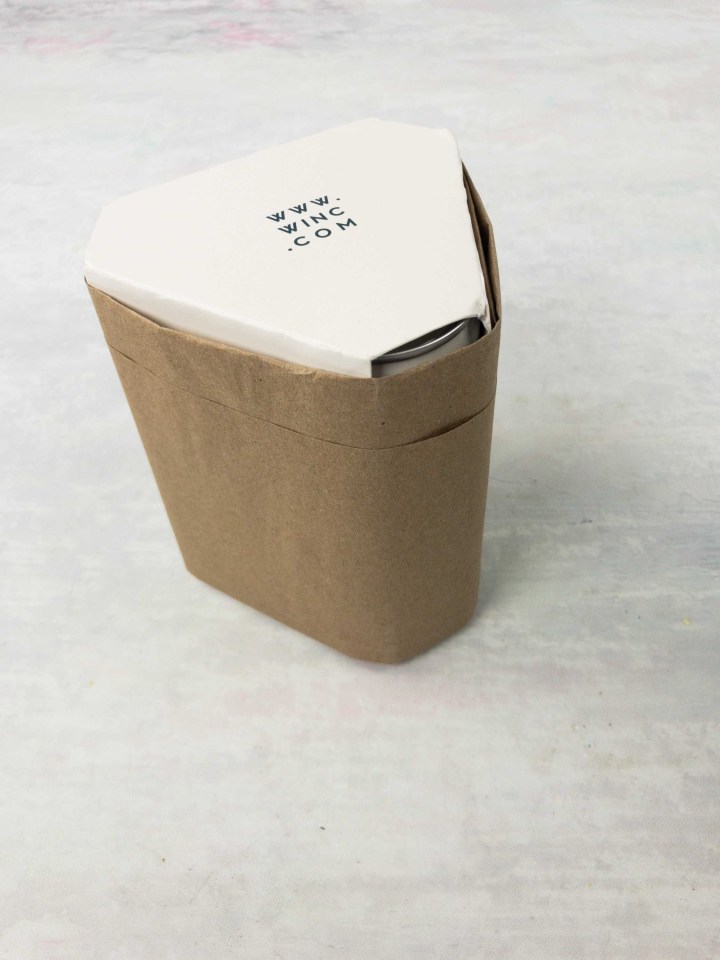 One selection came in a trio of cans. What could be better for making your wine mobile?
DEAL: You can use this link for $20 off your first order – no coupon code required! ($25 total for 3 bottles, but you can grab an extra bottle and get free shipping!)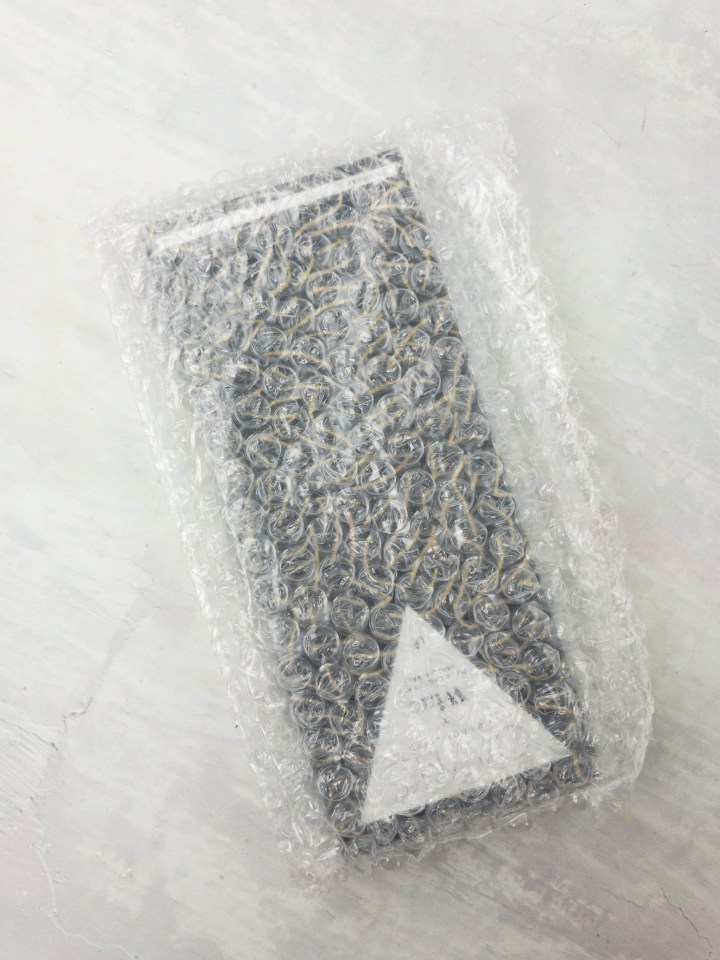 Our extra item was carefully packed to keep it intact.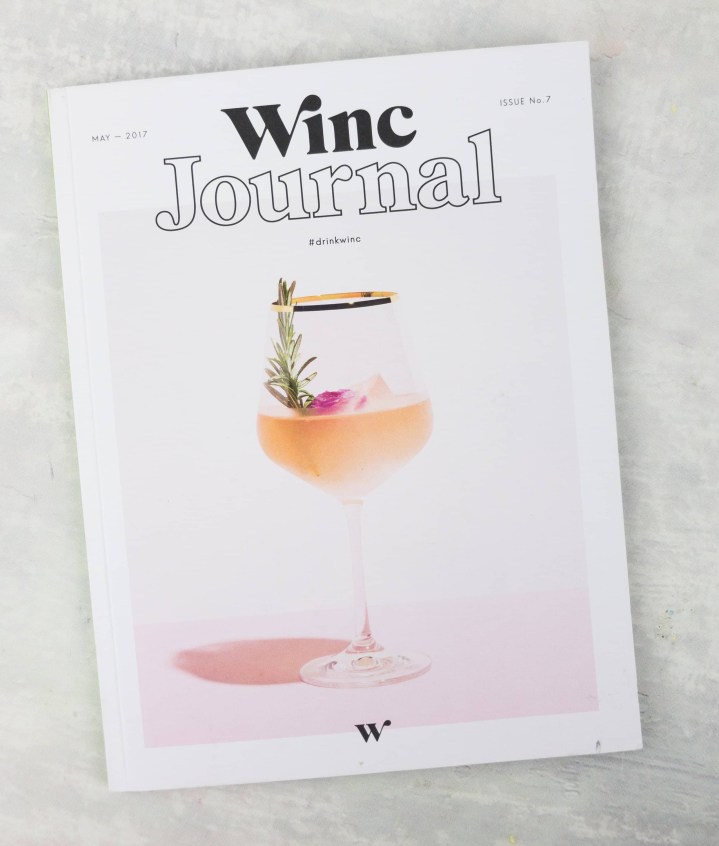 A few months ago, instead of the information/menu cards, Winc started sending a little magazine called the Winc Journal.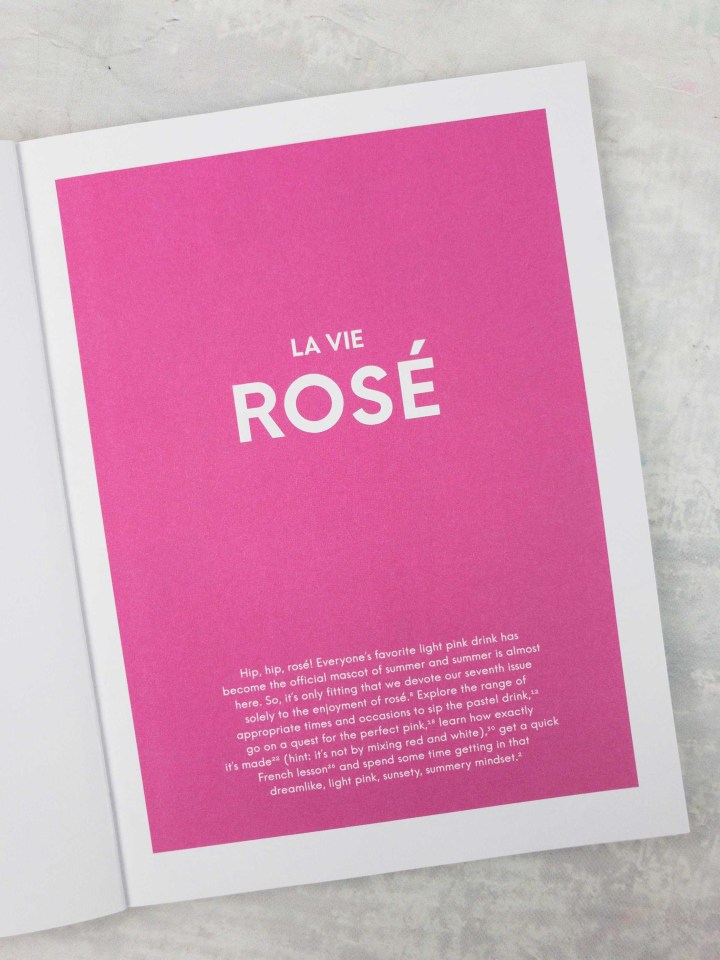 This month was all about the rosé!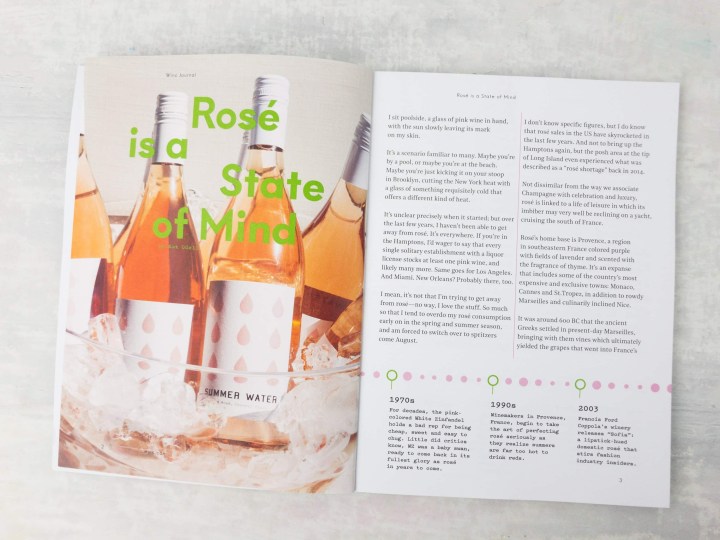 It had several features on this class of wine, including a timeline tracing its evolution and people's evolving perceptions of it.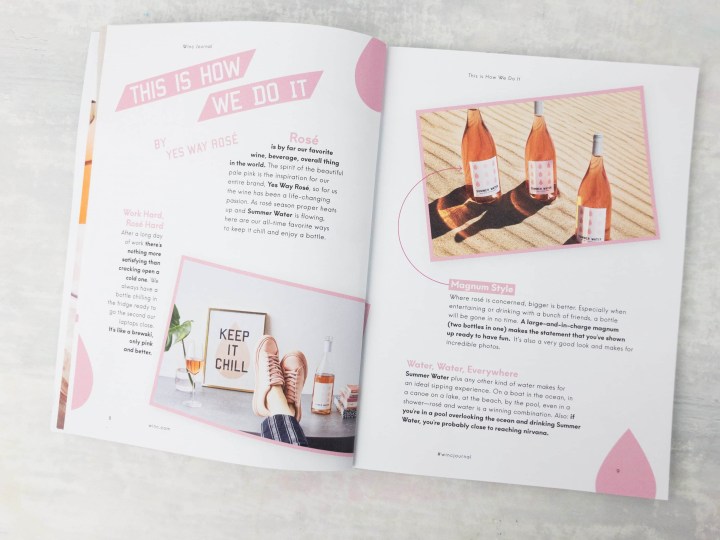 Yes Way Rosé collaborated with Winc on one of the wines featured this month.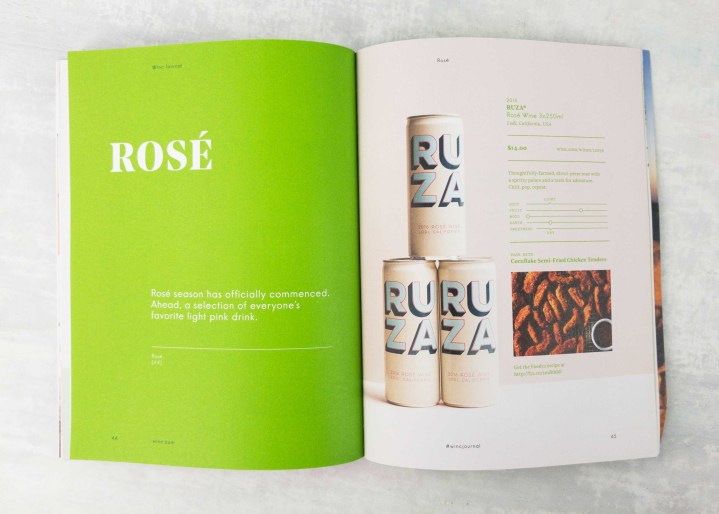 The magazine has a lengthy section with a bit of information on many of the wines currently offered. Obviously, rosé got a lot of attention this month.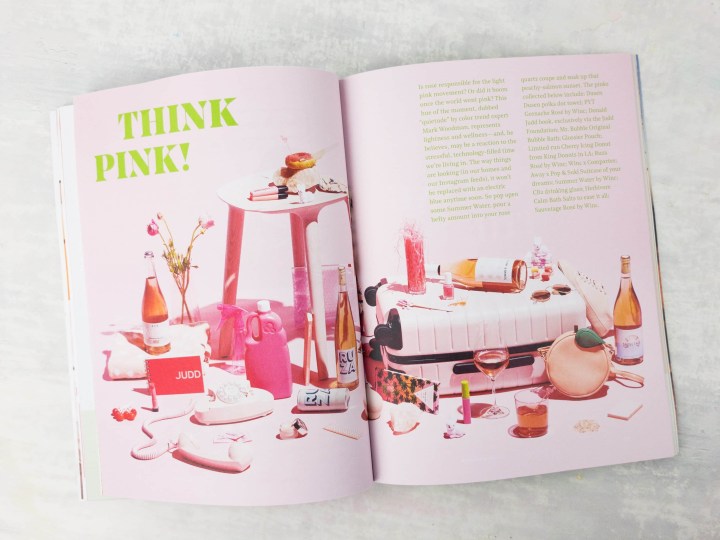 You could tell that the staff at Winc was looking forward to this edition of the magazine, because it had a lot in it.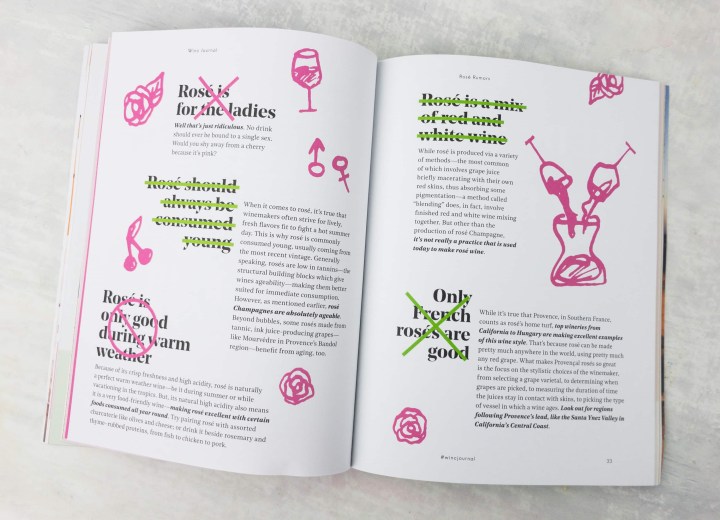 The mag took a moment to dispel some myths and misconceptions about the style.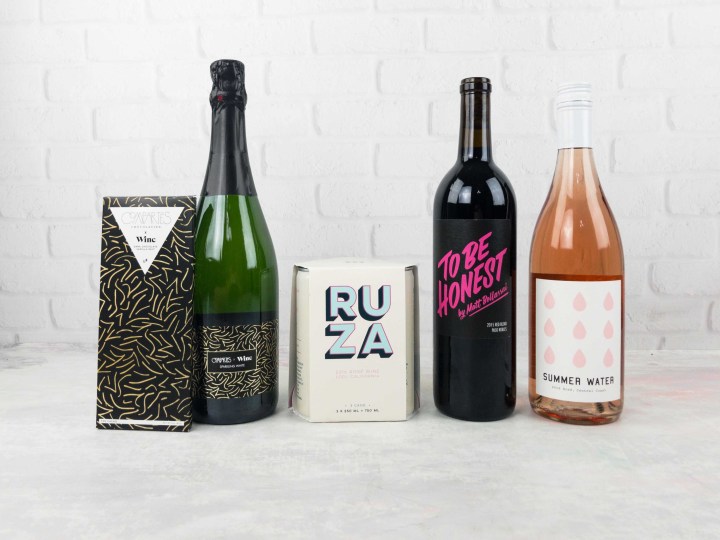 All the wines this month!
Compartes Chocolatier x Winc Dark Chocolate Vanilla Salt: Our special item this month is a dark chocolate bar made in collaboration with Compartes Chocolatier. It is intended to pair with the sparkling wine in the selection.
Compartes x Winc Sparkling White: A sparkling wine made in collaboration with Compartes Chocolatier. The lime, green apple and mango notes pair well with the collaboration chocolate bar.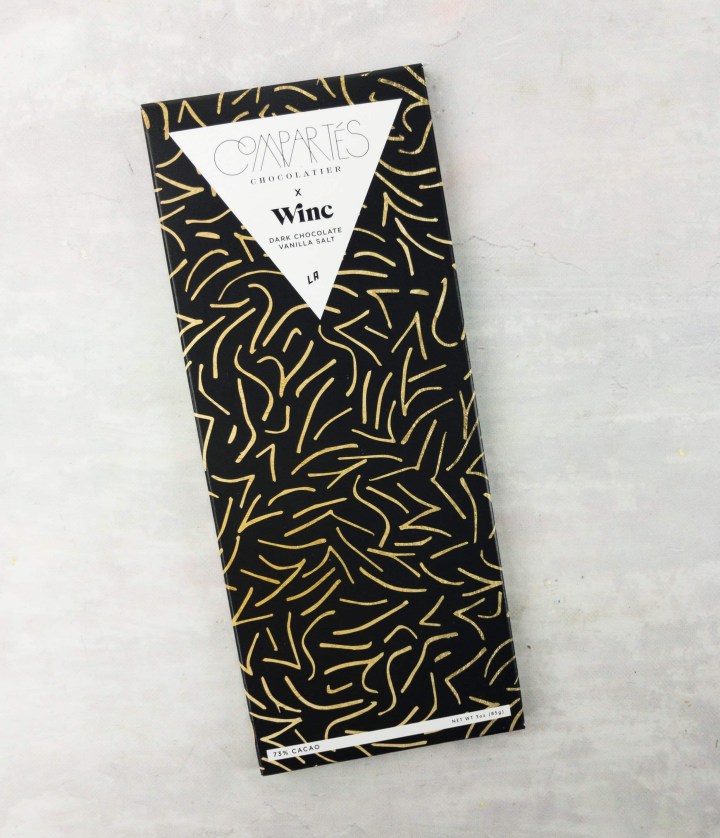 This is a very cool item to receive. Not only is it specially designed to go with the wine, but it is a pricey candy bar – Compartes regular bars go for $9,95 apiece, and collaborations are even more (e.g. Kelly Wearstler collab bars are $12.95)!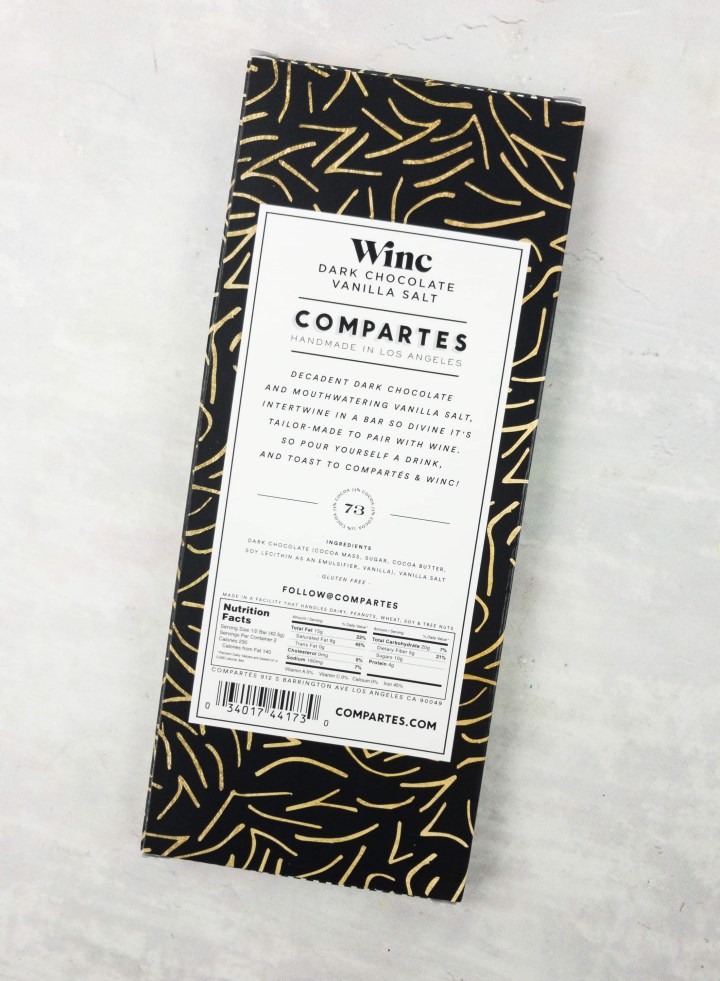 The bar is 73% cocoa solids and flavored with vanilla salt.
The bar is very dark in appearance, and fairly dark in composition (73%), but it has a very warm and fruit-laden flavor, a tumultuous sweetness that ripens from the initial dark, woody notes. This emerging note is what creates the magnificent and unlikely pairing with the bright fruit of the wine.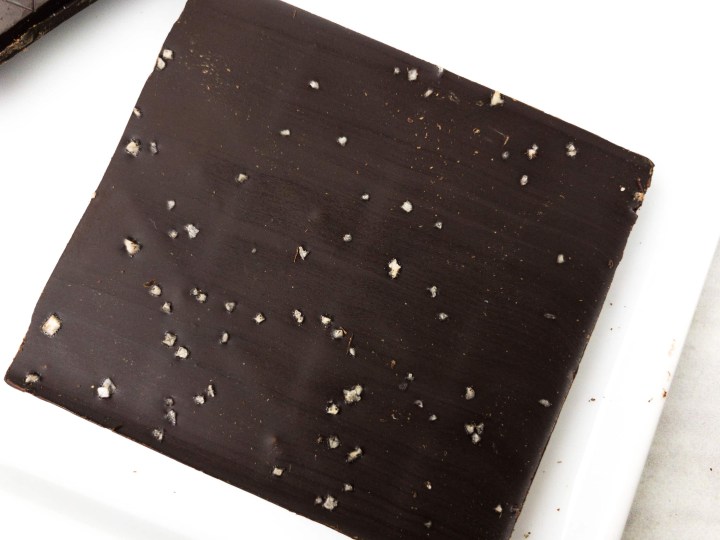 The vanilla salt is visible on the flip side of the bar.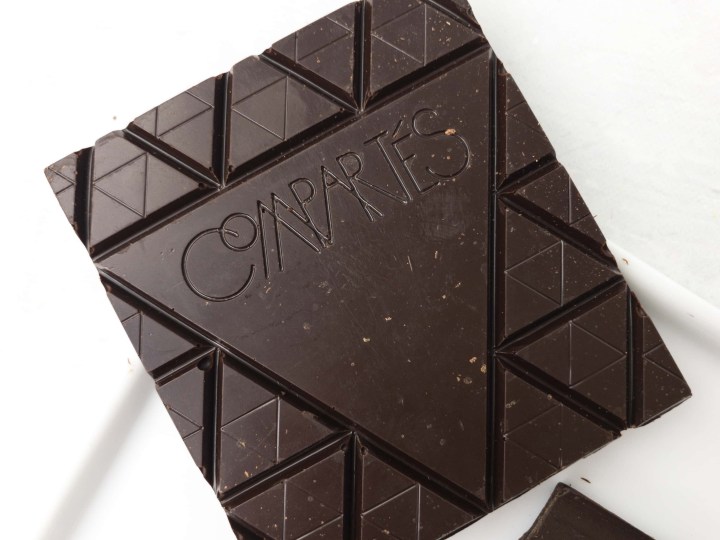 The Compartes design is not only great trade dress (Triforce, anyone?), it makes it really easy to break off little pieces for tasting.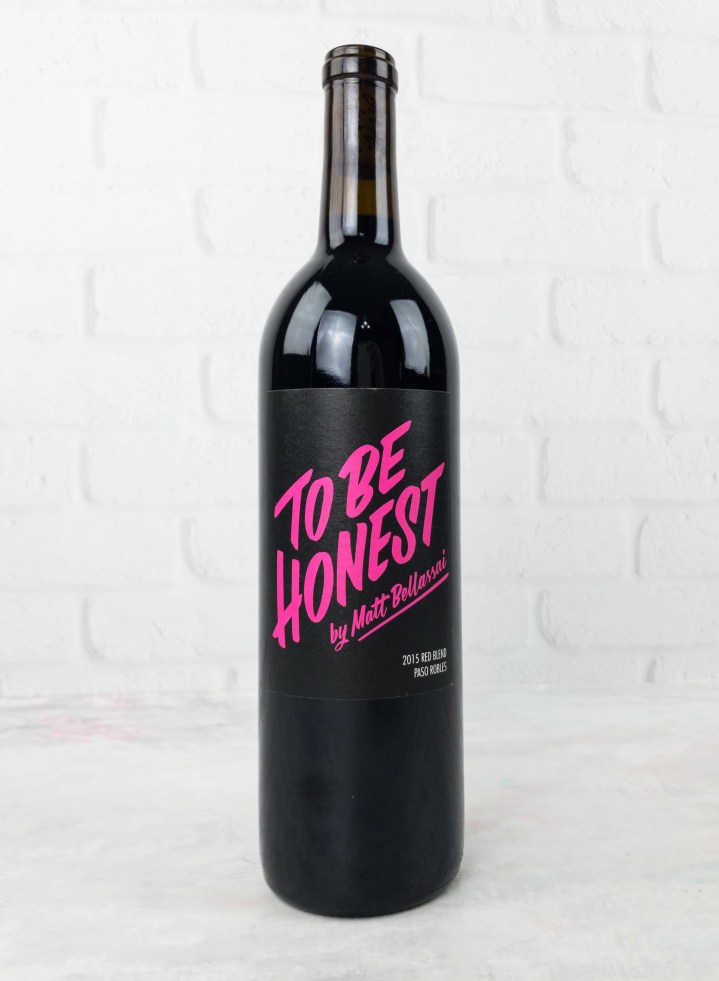 2015 Red Blend Paso Robles To Be Honest by Matt Bellassai: This blend combines Cabernet Franc, Sangiovese, Grenache, and Merlot into an easily drinkable blend with notes of strawberries, dark cherries, and pomegranate.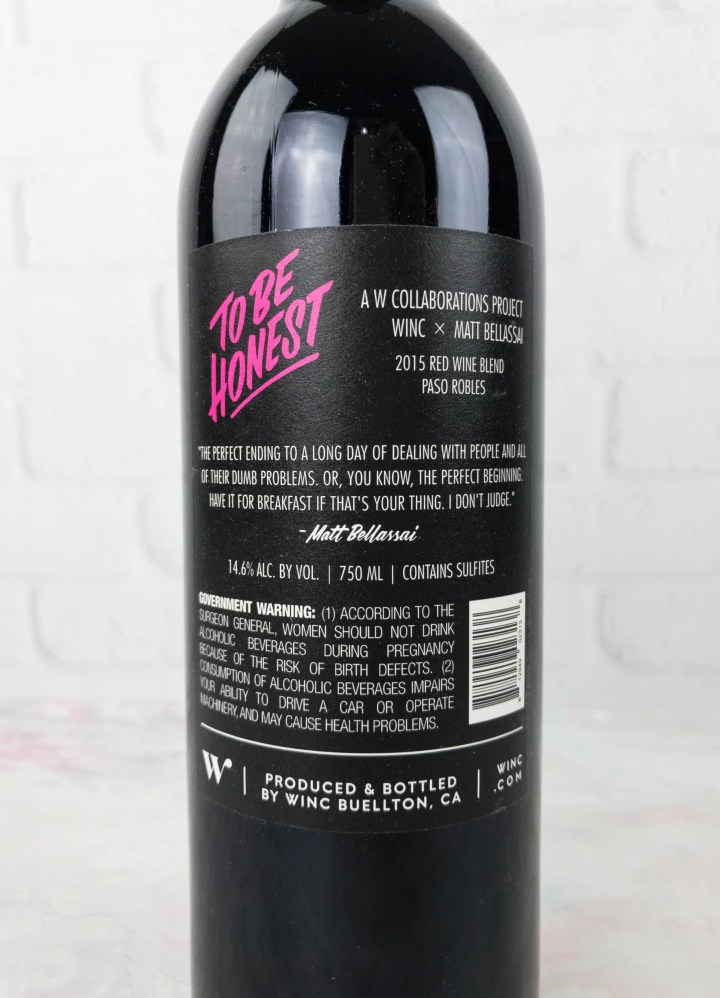 The wine mirrors the irreverent spirit of its namesake vintner and pairs well with extremely casual fare.
2016 Rosé Summer Water: This is a collaboration with Yes Way Rose. It notes of strawberry, peach, and grapefruit, with an assertive minerality.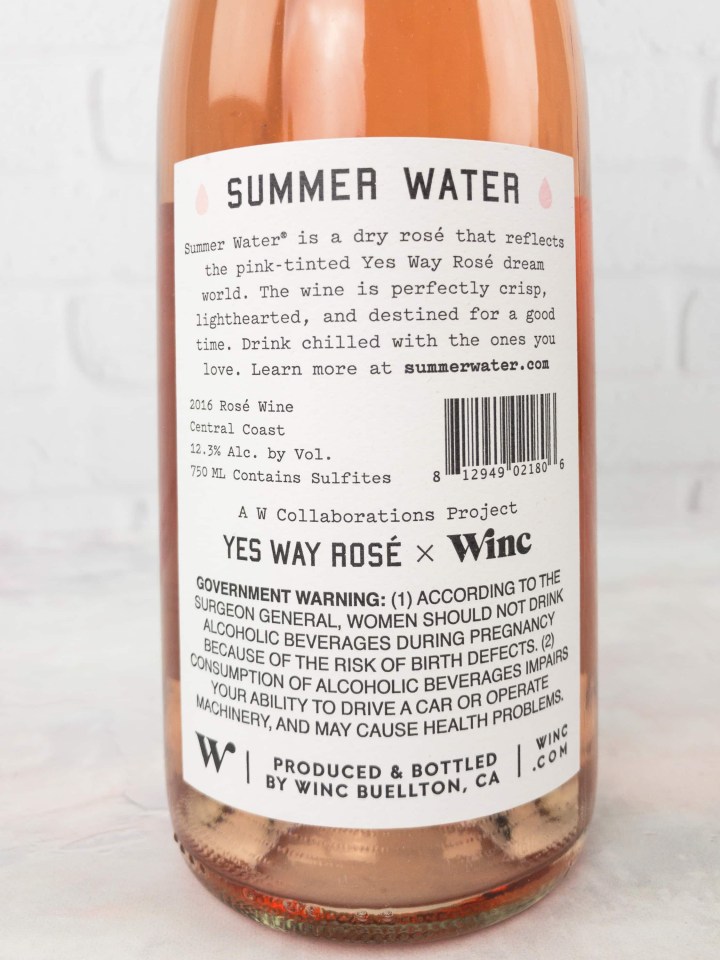 The wine is dry and crisp, making for a very refreshing beverage when adequately chilled.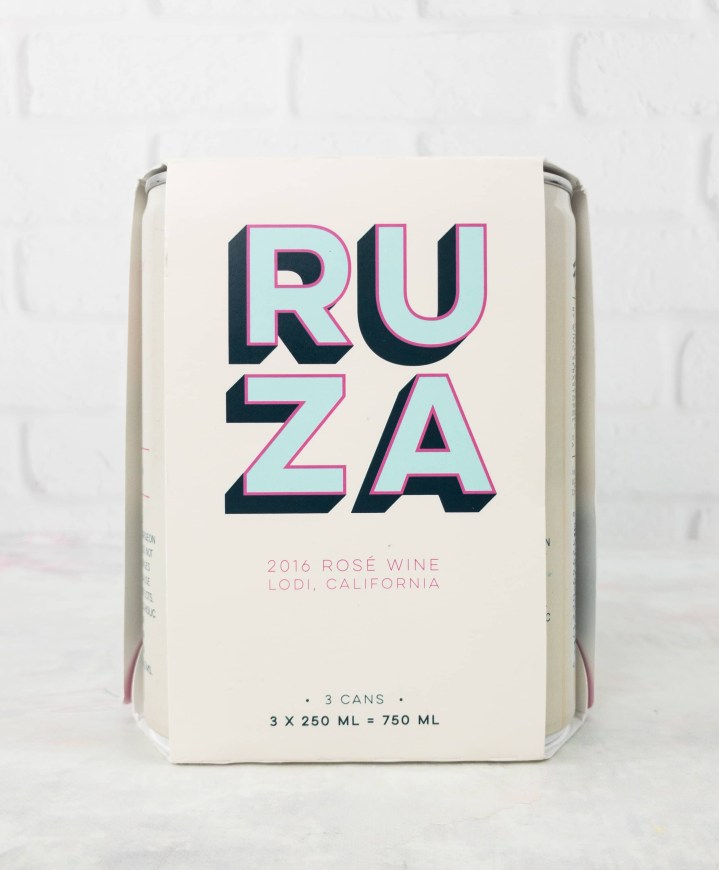 2016 Rosé Wine Ru Za: Canned wine is a liberating experience – toss it in the cooler, take it on the go, and don't worry about glass. The three can set holds the same amount of wine as a standard 750 ml bottle.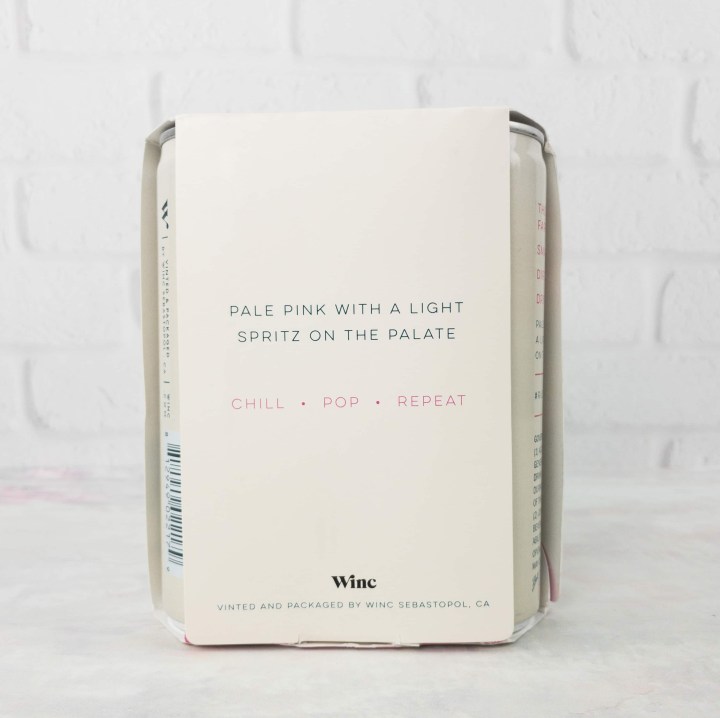 The division of the "bottle" into three pressurized vessels also means that you get to enjoy the faint carbonation anew with every "glass."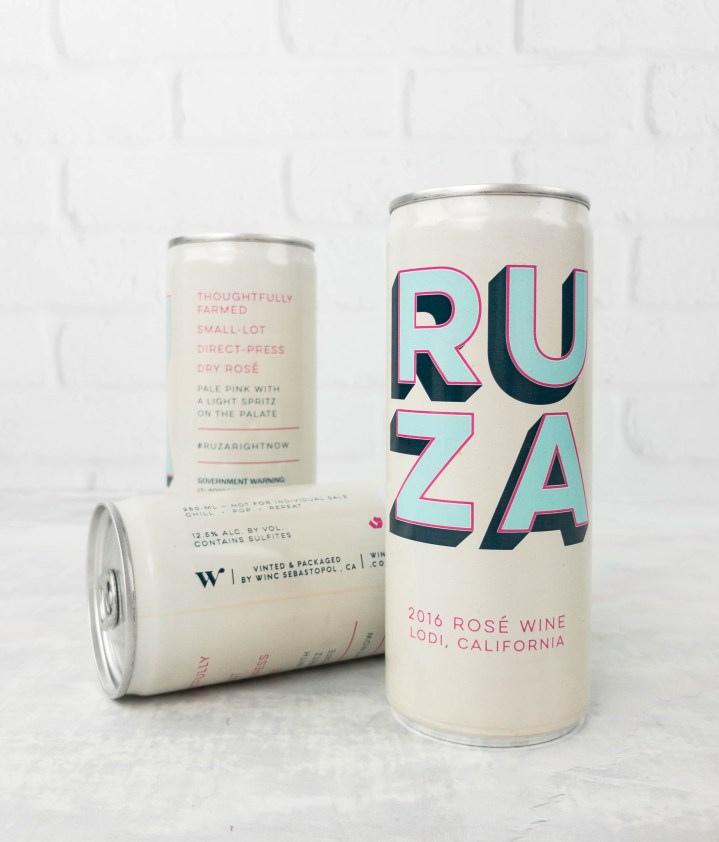 This wine combines raspberry, cherry, and strawberry notes into a lively medley for the mouth.
Winc prides itself on finding unique varietals and new blends. Wines are chosen based on your flavor preferences, so there is something for everyone! This month celebrated the kick-off of Rose Season, treating us to a couple fruity, berry-laden pinks to go with our lovely sparkling white and unpretentious red.
Do you subscribe to Winc? Which wines are your favorites? Tell us in the comments below!