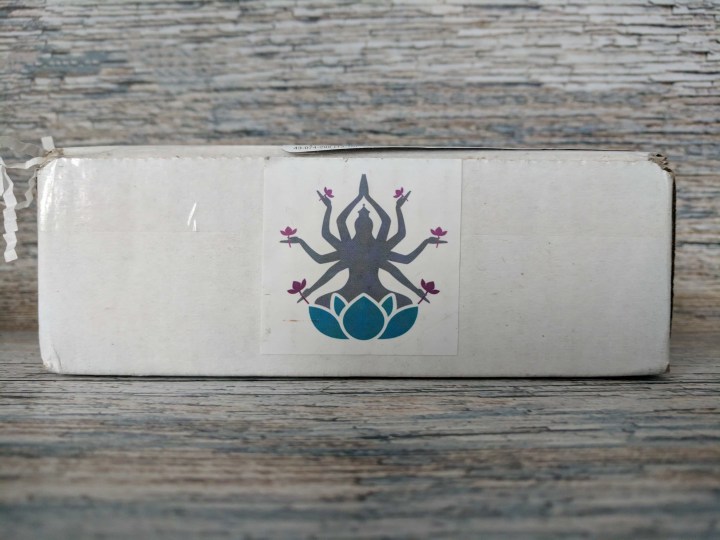 WEvolve Box delivers a divinely curated experience, providing sacred objects and inspiration to create your own personal rituals and nurture your spirit. You can choose between two mystical options: the Esoteric Box is a themed bi-monthly box which includes 4-7 meaningful sacred objects and a ritual or a meditation and the Cosmic Mini Monthly box, a magical monthly treat that includes 3 items. The Esoteric Box is $49.95 every other month and the Cosmic Mini is $21.95 monthly. Shipping is not included.
This review is for the Cosmic Mini Monthly Box.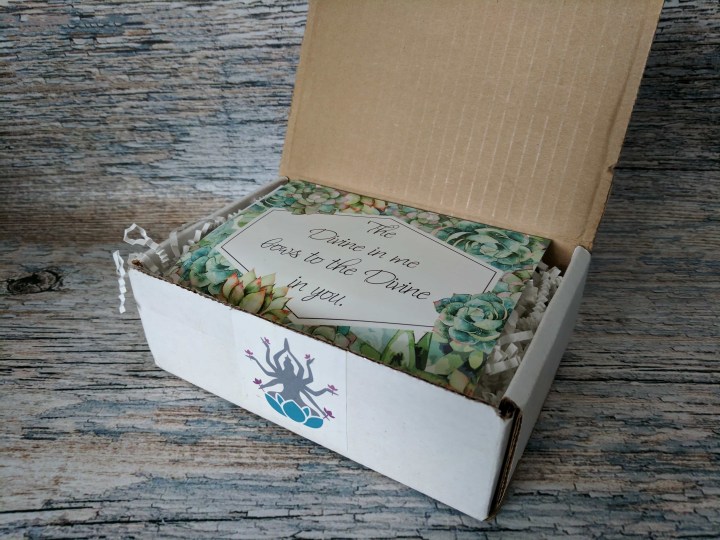 DEAL:
  Save 10% on your first box! Use coupon code 
HELLOSOUL
.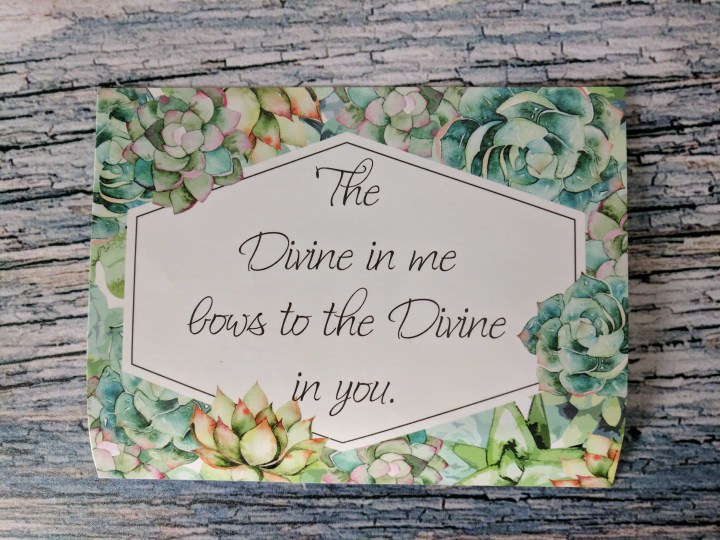 This postcard is a lovely welcome to the box.
I love this quote!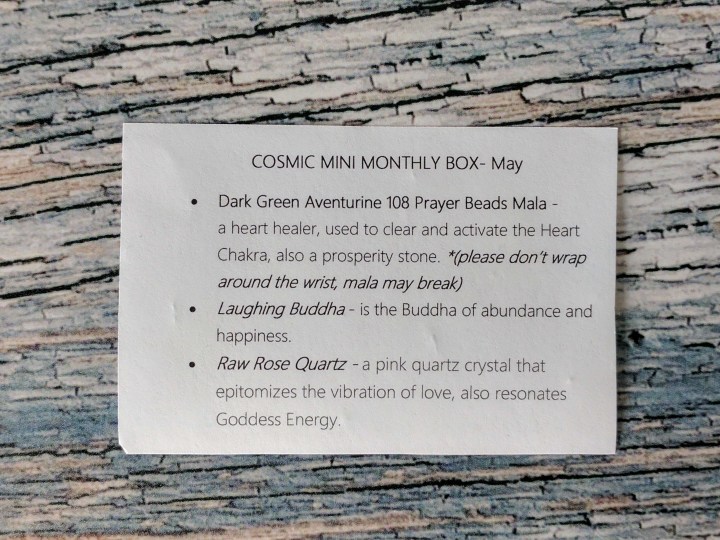 There is no fancy info card in this box, but everything is well explained. From what I've seen on social media, there are variations on this box. I've seen Emerald stones instead of the Rose Quartz, different variation of the laughing Buddha, but they all include the same 108 Prayer Beads Mala.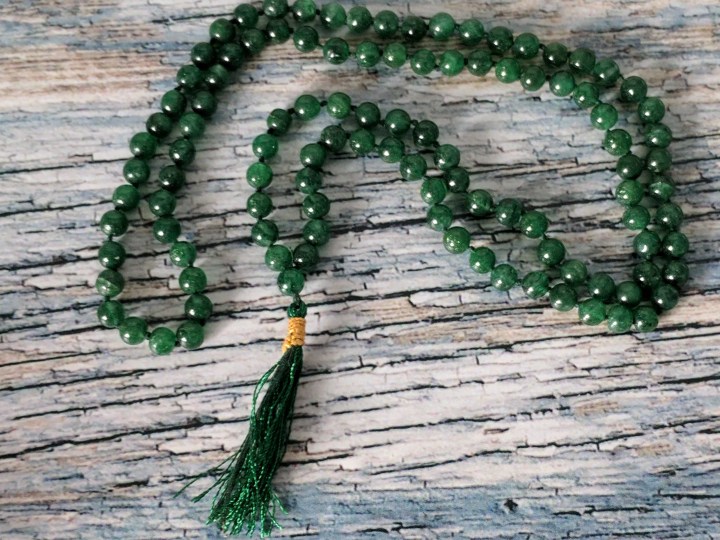 Dark Green Aventurine 108 Preayer Beads Mala. Aventurine is a stone associated to the Heart Chakra. It is used to clear and activate the Heart Chakra as well as healing the heart. It is also a "good luck" stone, helpful to bring prosperity to the wearer. It is helpful to find joy and optimism in life, and to get through strong emotional moments. It is a "First Date" ideal companion!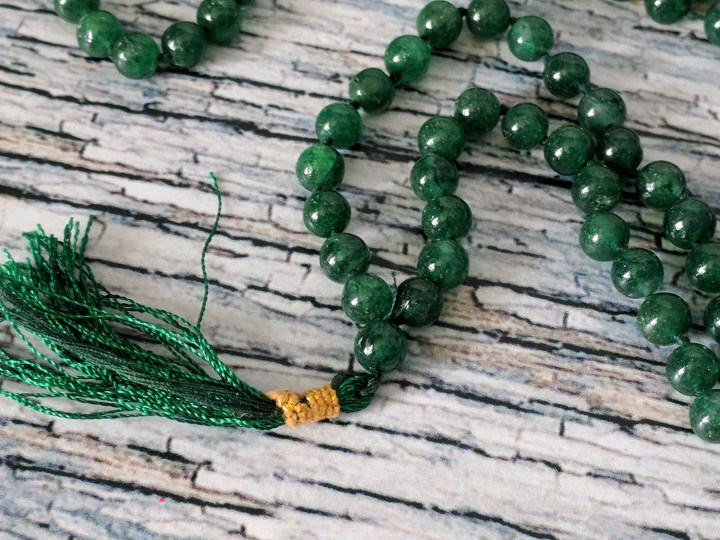 I love how deep the green is, and how all the little inclusions and imperfection are showcased. I've always been strongly attracted to green aventurine, even though I have better affinity with blue stones. It's one of those stones!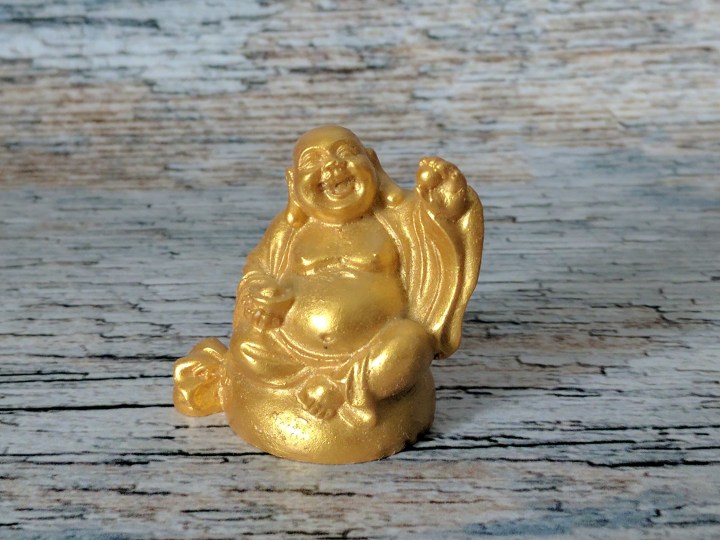 Laughing Buddha. I can't stop smiling looking at this statuette! The Buddha looks so happy! Sitting on a bag of money, he is the Biddha of abundance and happiness. I'm so happy to see him next to my altar! I don't know what it's made of, but it is heavier than I was expecting. Nice quality!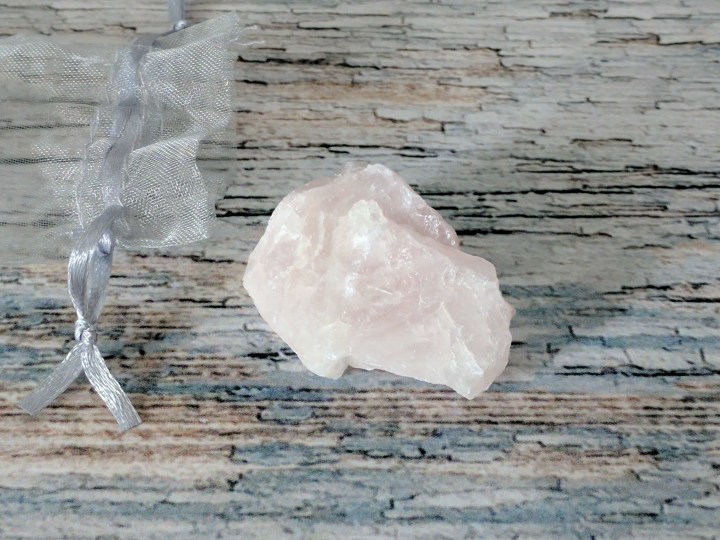 Raw Rose Quartz. Rose Quartz is THE stone of love. Self-love, love for our partner, love for our family and friends, for Nature, and everything in between. This is a strong energetic stone that is so deceitful in its cute pale pink colour! It may seem calm, zen-like, peaceful, but it will be a powerful ally to heal the heart. Like the Green Aventurine, Rose Quartz is a stone strongly associated to the Heart Chakra and used together, nothing can get in the way of love! Rose Quartz is a stone that keeps on finding its way in my hands when I need it the most.
It is big enough to really feel the energy coming from it, but the right size to still be able to carry it with me.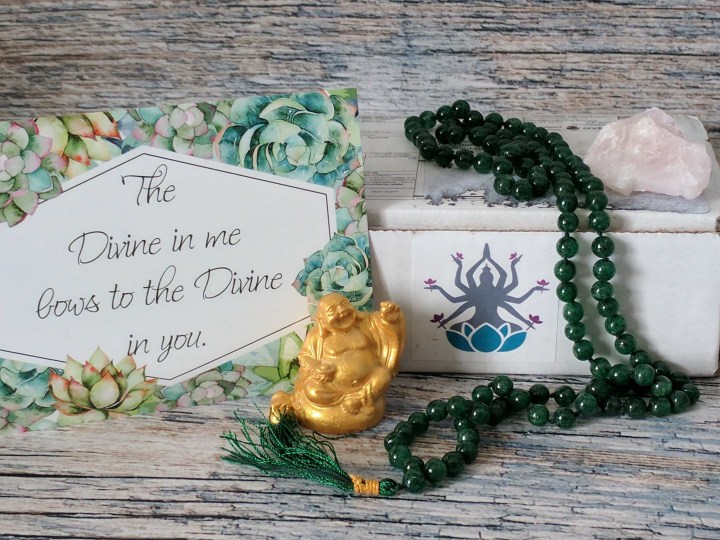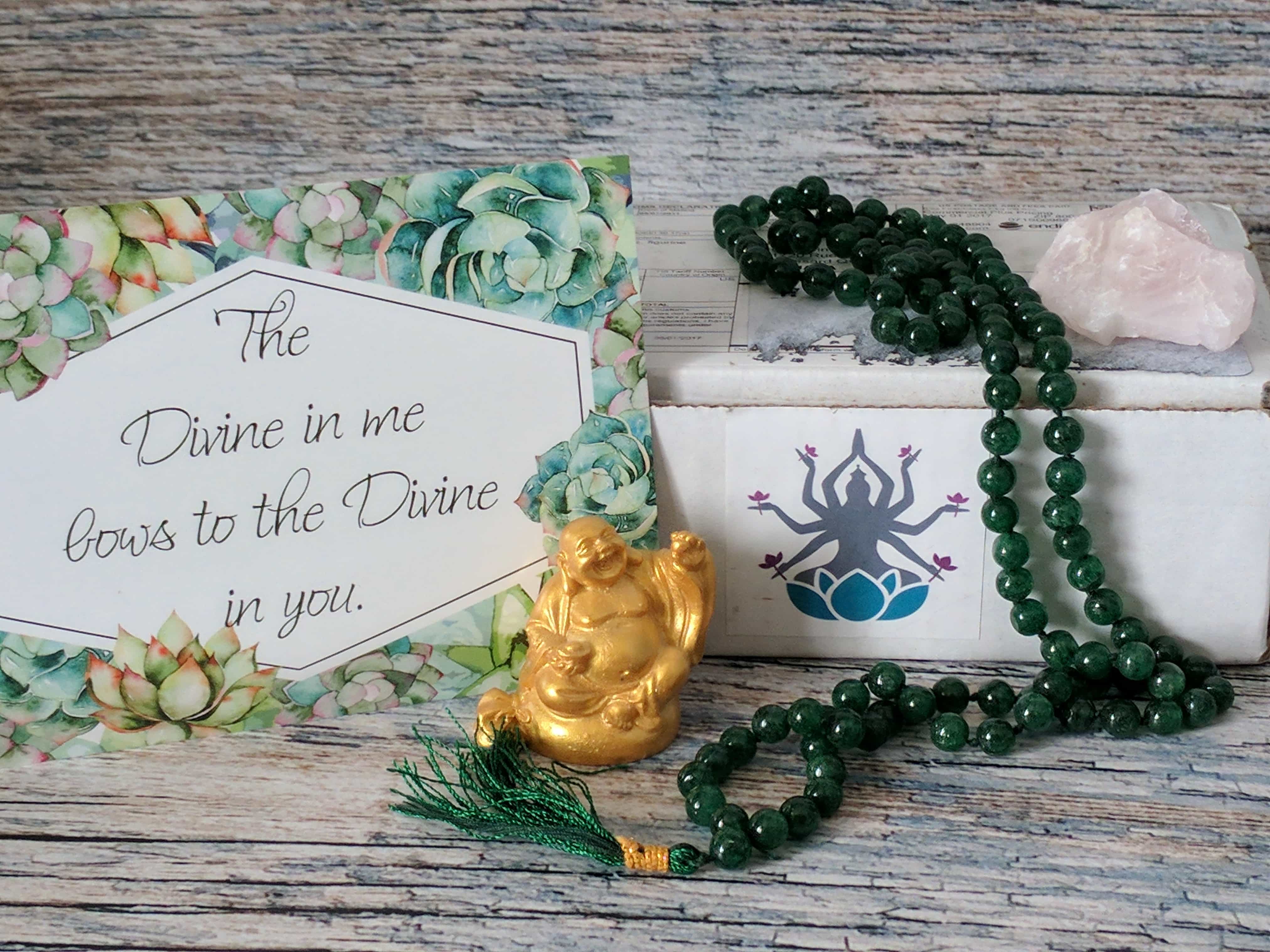 This was such a powerful offering from WEvolve, in such a small package! As soon as I opened my mailbox, I could feel something lovely coming my way! This month was all about love, the Heart Chakra and prosperity, and it delivers.
June's Cosmic Mini box will include a Sterling Silver Tree of Life necklace plus two other items.
What did you think of May's WEvolve Box?