TopMunch promises to take you on a trip around the world with their snack box! Each month features snacks and treats from somewhere in the world.  The box has now revamped and they now ship worldwide! 

There's a letter from the founder of TopMunch. Good news, they're now more than just snacks, too!
With our "Experience Box", you can not only taste the flavors of different hard-to-find traditional food & snacks, but can also be exposed to the local music whilst plotting your route through different countries using our travelogue and using our language guide to help converse with the local people. With our experience subscription box, every month you will not only receive snacks but shall also receive a music collection to listen to (TopMusic), a travelogue to map with (TopTravel) and a language guide to pick up local phrases (TopPhrase). And the best part – you will get to visit a new country each month and be able to immerse yourself in its culture in its entirety.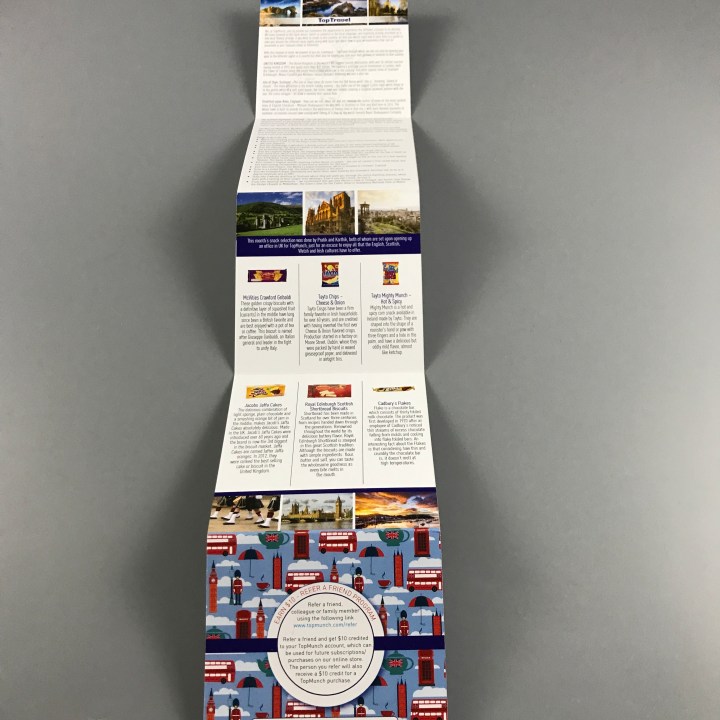 This month we are going to enjoy some treats from the United Kingdom! The reverse has detailed information about the six snacks included plus travel tips and information about the refer a friend program. The beautiful pictures included make me want to start traveling right away.
DEAL: Get $5 off of your first box! Use coupon code HELLOSUBFIRSTBOX.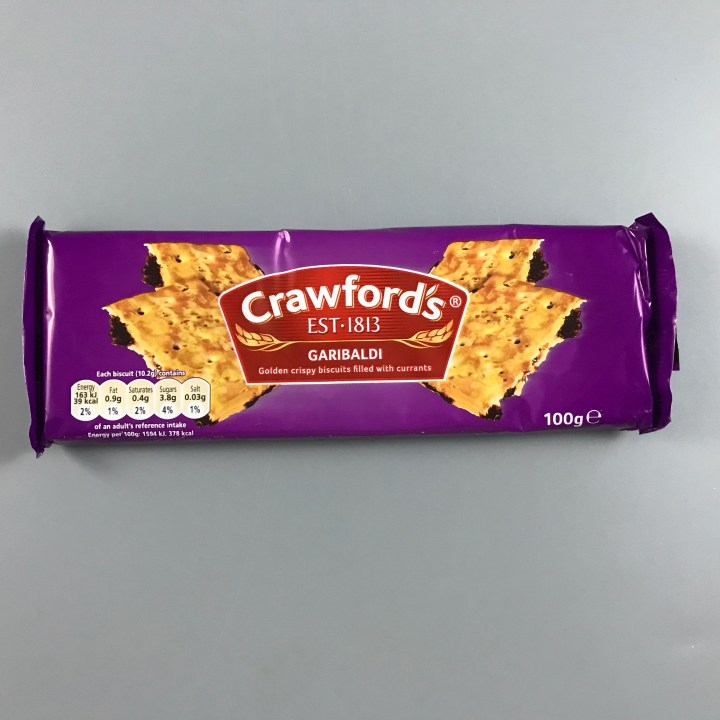 McVities Crawford Gribaldi. Golden crispy biscuits with a layer of currants in the middle. A British favorite and best enjoyed with a pot of tea or coffee. So light and sweet, a perfect midnight snack!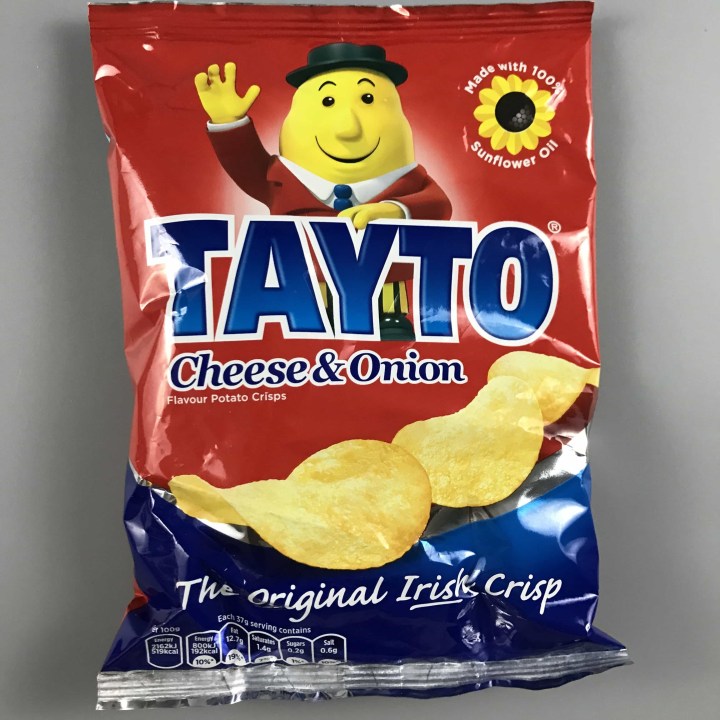 Tayto Chips in Cheese & Onion. Nice and crispy but a little over powering on the onion flavor. I would have like to have seen them packaged in wax paper and airtight tins.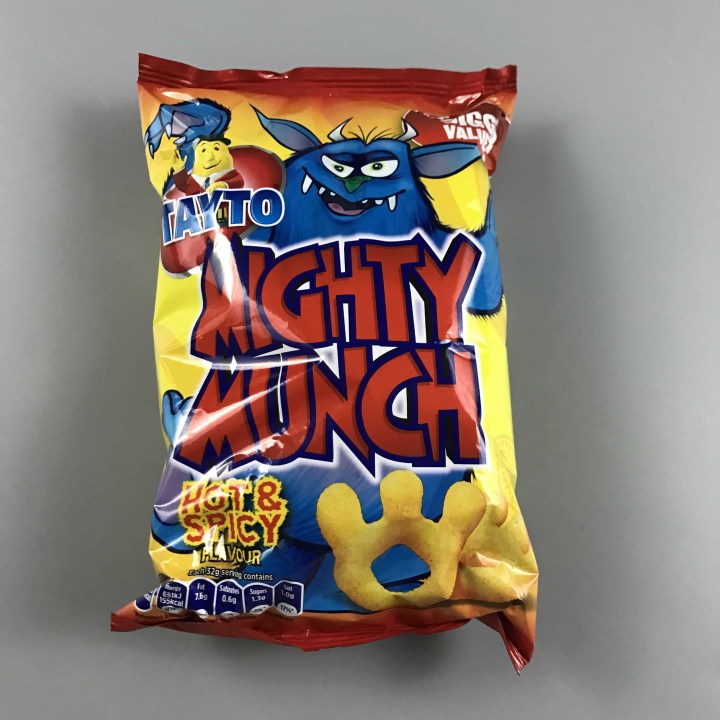 Tayto Mighty Munch in Hot & Spicy. They are shaped into the shape of a monster's hand or paw with three fingers and a hole in the palm and have a delicious but oddly mild flavor, almost like ketchup. In my opinion they smell funny and taste even funnier, I was not a fan.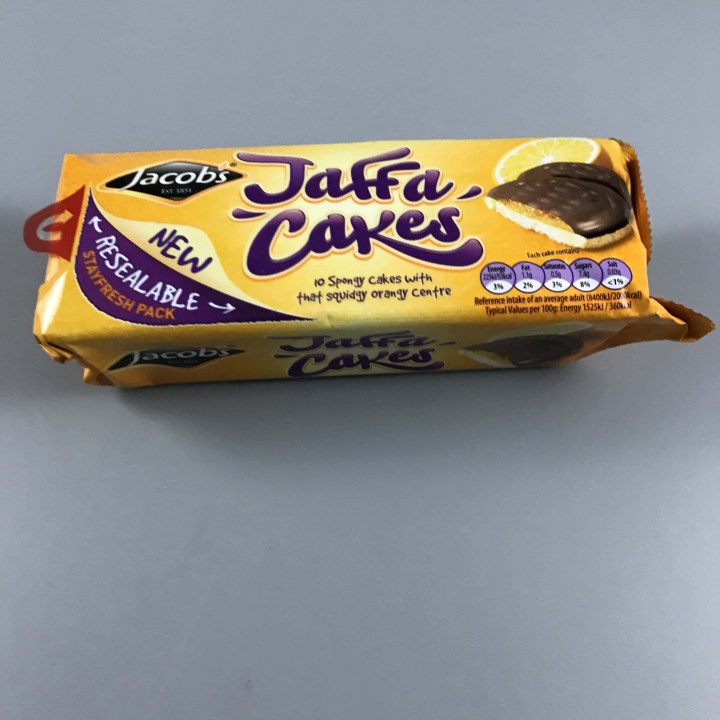 Jacobs Jaffa Cakes. A combination of light sponge, plain chocolate and a smashing orange bit of jam in the middle. In 2012 they were ranked the best selling cake or biscuit in the United Kingdom. Personally this was not my cup of tea the gummy jam was a texture I could not get over. My family on the other hand was very pleased with the new combination so they devoured the entire package.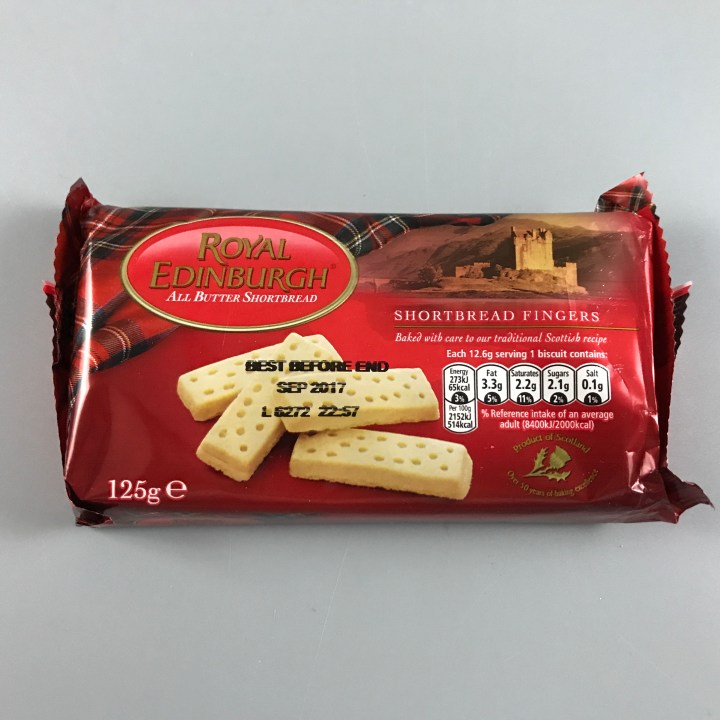 Royal Edinburgh Scottish Shortbread Biscuits. These are heavenly, the buttery flavor is to die for and every bite melts in your mouth. I'm not sure these are safe to have in my house, I'll devour every morsel and cry when the package is empty.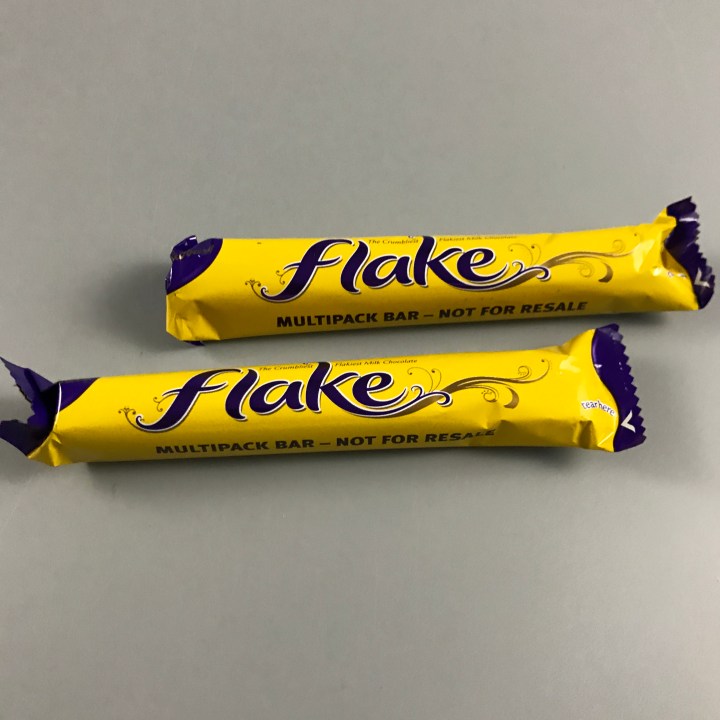 Cadbury's Flakes. This was the strangest chocolate bar I have ever encountered, it's made of layers of excess chocolate falling from the mold and cooling into flaky folded bars. An interesting fact is considering how thin and crumbly the chocolate bar is, it doesn't melt at high temperatures.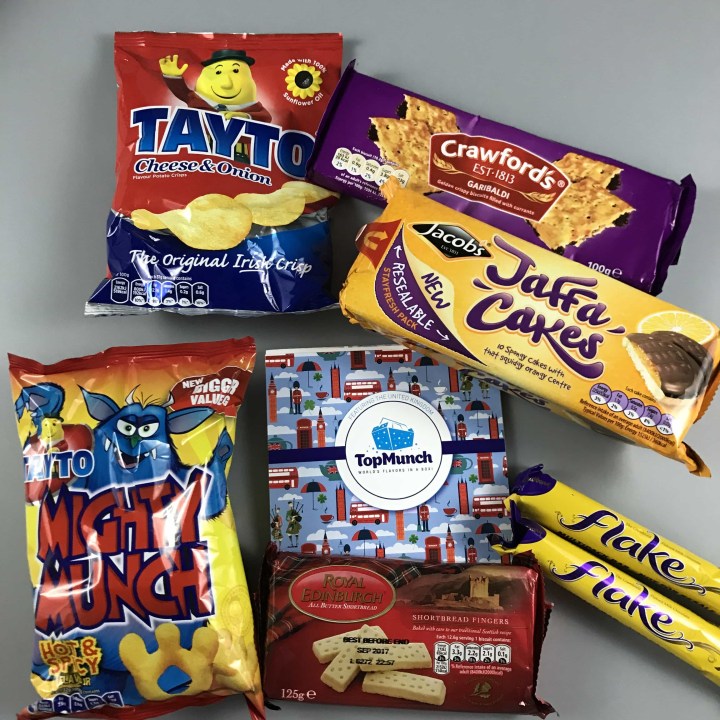 TopMunch is a wonderful way to taste the world without the expense of traveling. I love the added touch of the top phrases in the pamphlet, it's too much fun using those expressions as I eat my treats. This box brought an old favorite of the Royal Edinburgh Scottish Shortbread and a new favorite in the Cadbury's Flakes. I can't wait to see what next month brings to my door, my stomach loves this form of travel.
What did you think of TopMunch's theme?