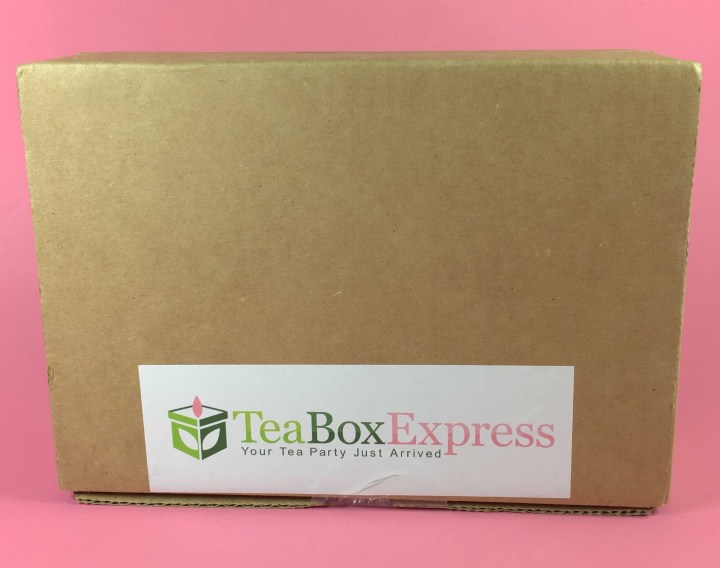 Tea Box Express is a monthly subscription box containing a brand-name, whole-leaf tea (either loose leaf or in a pyramid bag) plus 3-4 other tea related items, which may include infusers, measuring spoons, or food items like chocolate or cookies. It costs $25.50 for a monthly box, plus $6.49 for shipping. They offer 1, 3, or 6-month terms and each will automatically renew until canceled (or choose the gift option, which doesn't renew).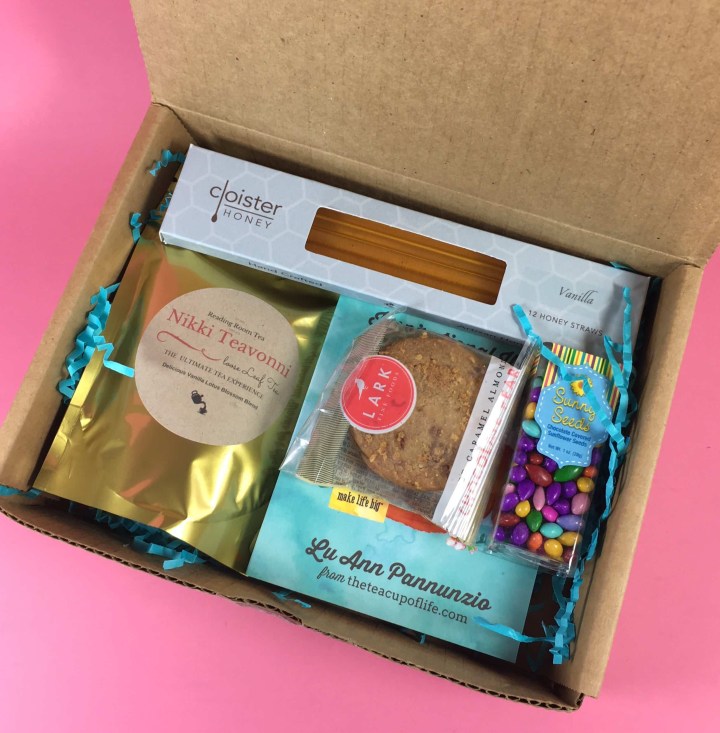 DEAL: Save 20% on your first monthly box! Use coupon code  HELLO20.
Everything in my box! Tea Box Express does a great job at presentation! I received my items in a sturdy cardboard box and everything was cushioned with shredded paper. Tea Box Express aims to "deliver a tea party to your door every month."
This month's box was curated with the help of Lu Ann Pannunzio, whose book was included and was absolutely adorable! I love tea and have been drinking it most of my life and never even imagined there was a book for tea enthusiasts out there! This card has a dotted line so you can cut it in half and use it as a bookmark. When I read a book I almost always have a cup of tea within reach.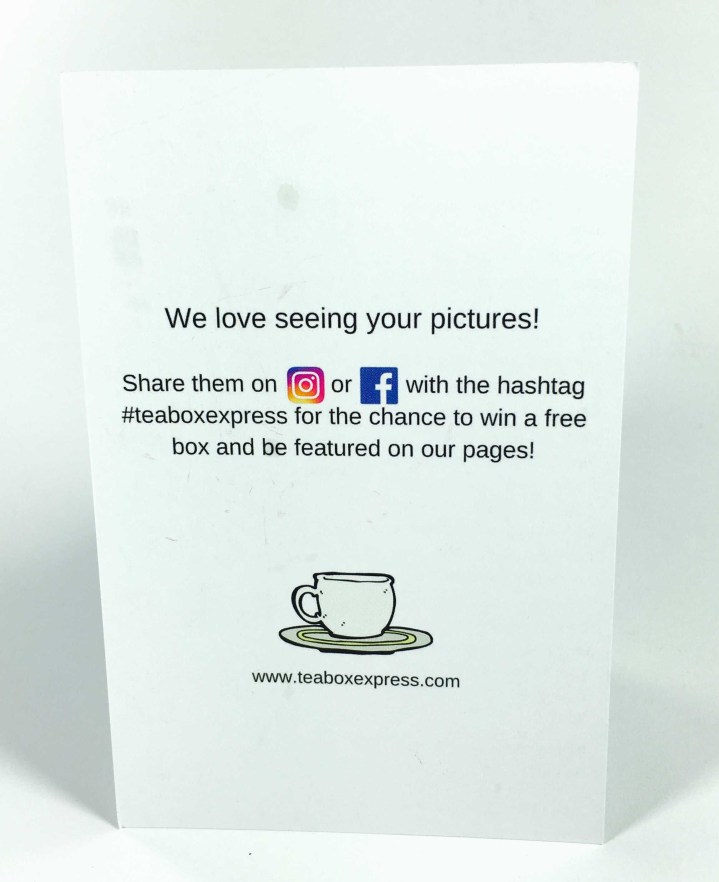 There was a card inside that told how you could win a free box by sharing your photos on social media!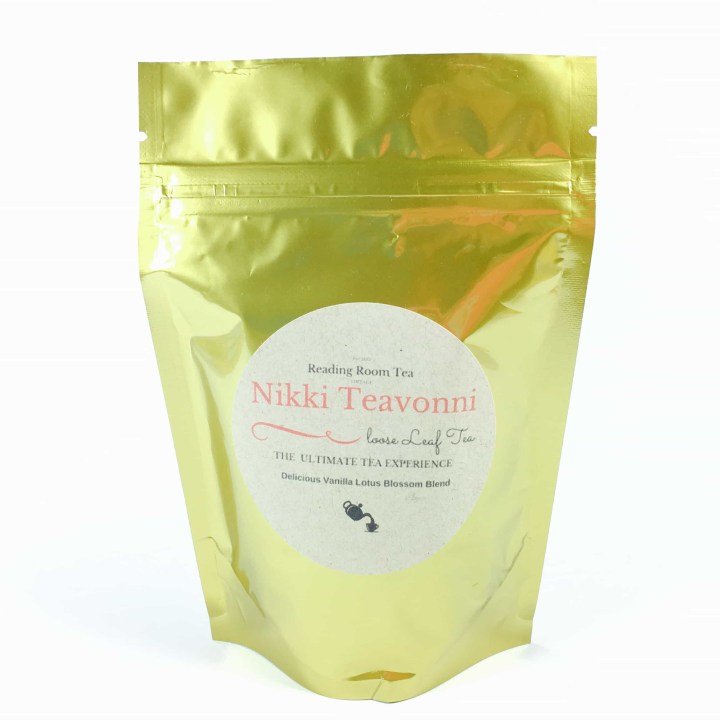 The Reading Room Shop Nikki Teavonni Loose Leaf Tea I love a good pun and this little shop has some pretty cool teas inspired by famous writers, such as Maya Angebrew, Mark Teawain, and Brewman Capote! This particular choice is inspired by poet Nikki Giovanni.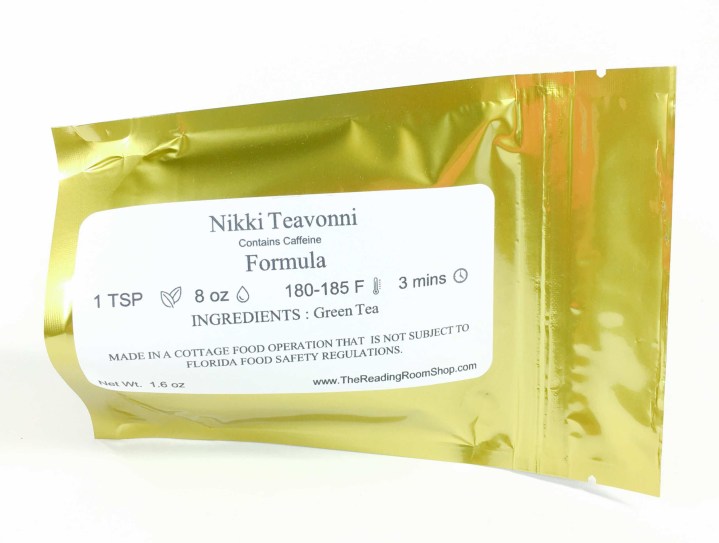 The instructions for steeping were on the back of the package, which is always helpful. When preparing green tea the water shouldn't reach the boiling point and you shouldn't steep for too long or else you'll end up with bitter tea.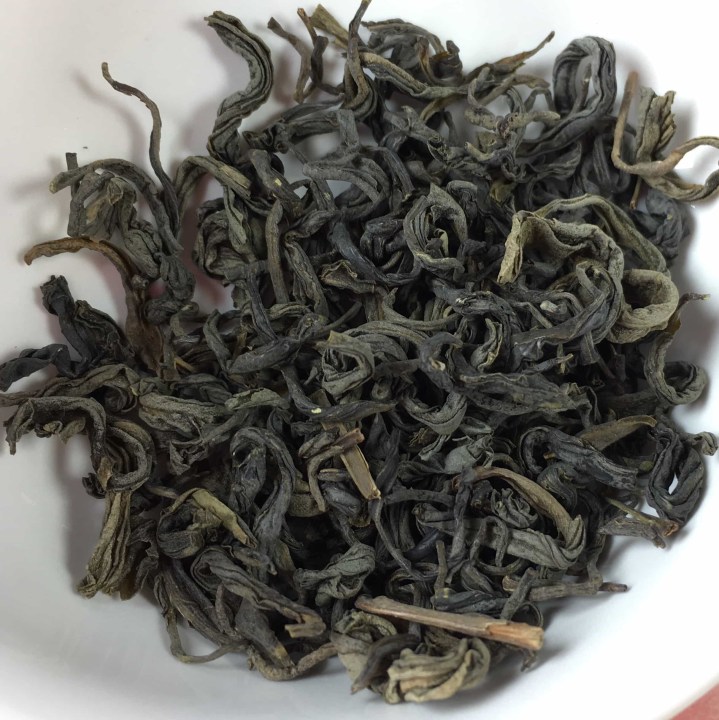 Inspired by one of our favorite poets Nikki Teavonni is a vibrant green tea infused with the essence of freshly harvested lotus blossoms and coupled with vanilla and star anise for a tantalizing floral taste and scent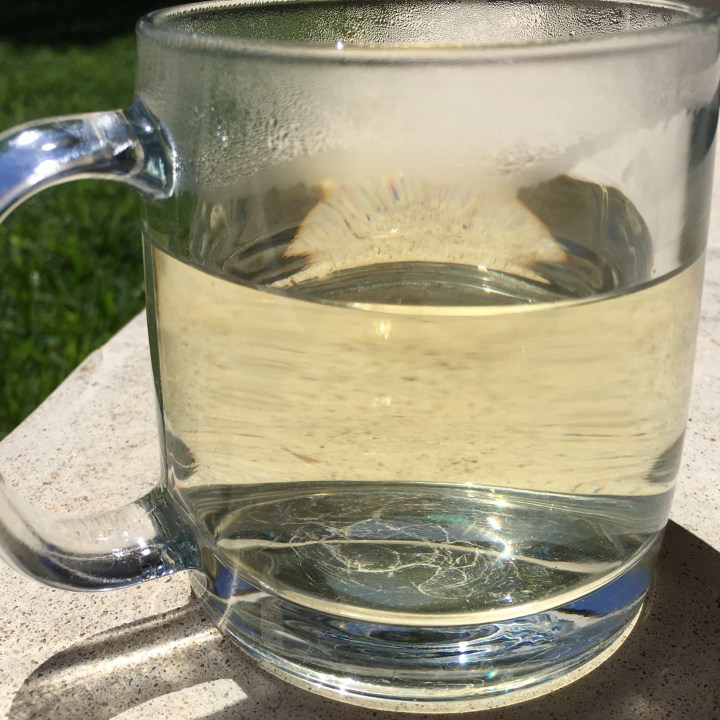 This was a very light colored tea when steeped, almost like white tea. I'm not sure what lotus blossom tastes like but it had a light flavor, no bitterness, and had a slightly spicy taste that reminded me of root beer or licorice. I didn't know about the star anise when I tasted the tea but that makes sense now!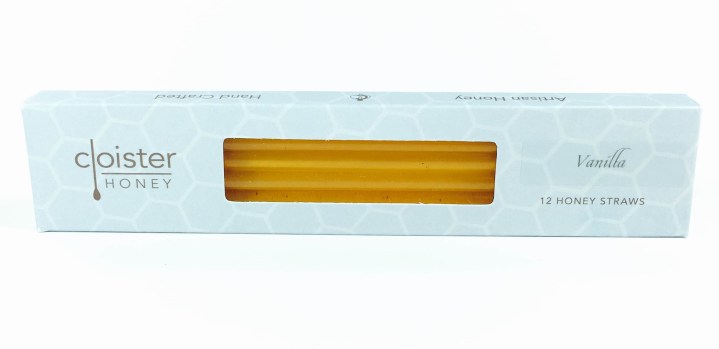 Cloister Honey Vanilla Honey Straws Honey straws are a great way to carry this natural sweetener on the go. Vanilla Honey doesn't contain vanilla extract, rather, the raw honey was infused with vanilla beans and had a light, floral flavor.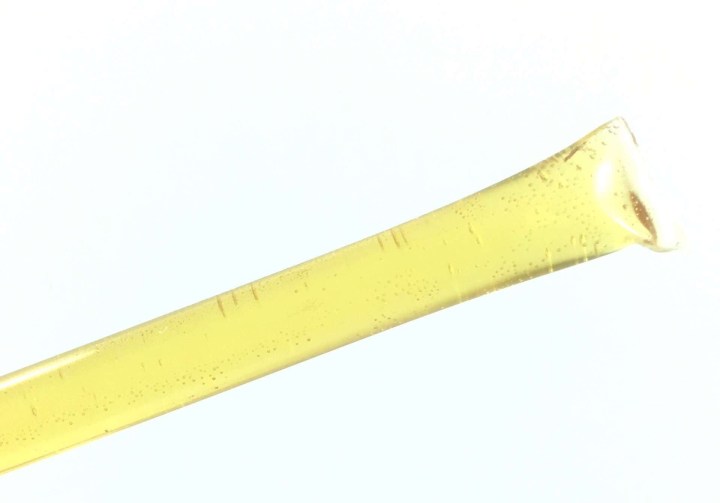 I mixed one into my tea and also ate one straight from the straw and it is delicious either way. Try adding to a smoothie, on top of plain yogurt, or in homemade salad dressing.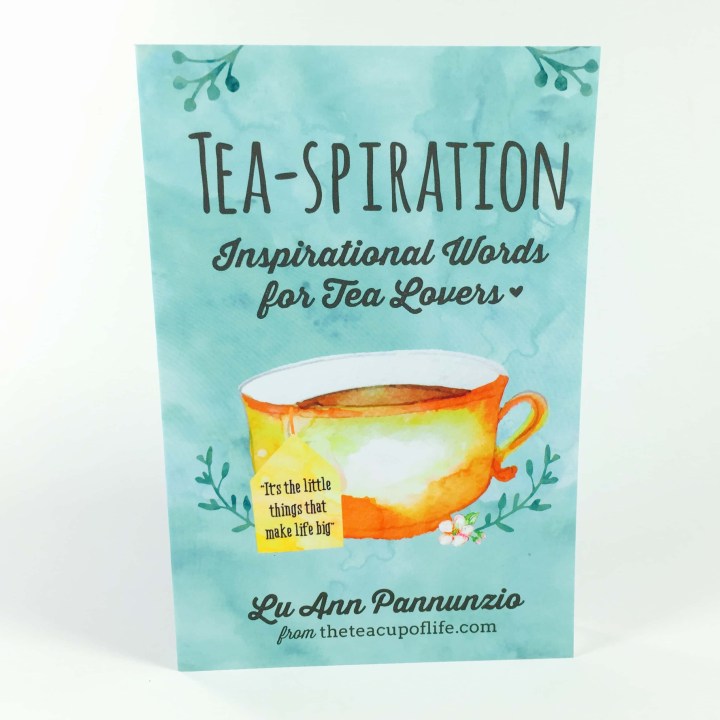 Tea-Spiration: Inspirational Words for Tea Lovers by Lu Ann Pannunzio
Tea-spiration aims to create a quiet movement where one can experience devotions, comfort, inspiration and the simple joys of life. Tea drinkers know that tea, the wonderful drink, can help them slow down and savor life's moments.

In her debut book, Lu Ann Pannunzio (http://theteacupoflife.com/), uplifts and inspires readers in a way that does more than just telling them a story about tea and its history. As in life, tea is about the little things we need to experience (devotions, inspiration, reflection, comfort). Each page of Tea-spiration is filled with feelings and moments (big or small) that tea enhances; simple joys that not everyone may notice or take the time to savor. Sometimes all you really need is a cup, water and some leaves to create your own wonderful cup of tea experience.

So, take pleasure in this tea lovers book, along with that special cup of tea, and stop and appreciate the simple joys of life!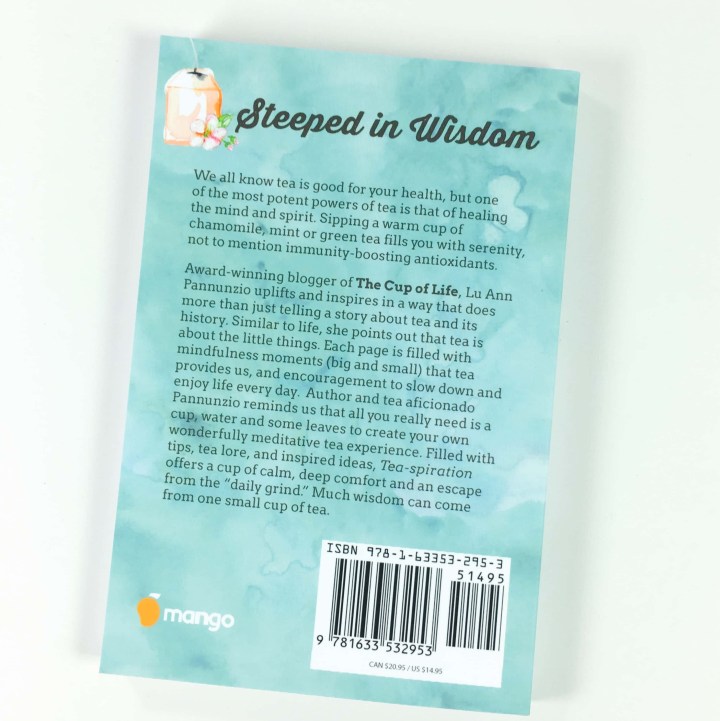 Wow, a book just for tea lovers! This totable book would make a great gift for the tea-drinker in your life and has quotes and adorable illustrations and really inspires you to stop and smell/see/taste/feel the tea.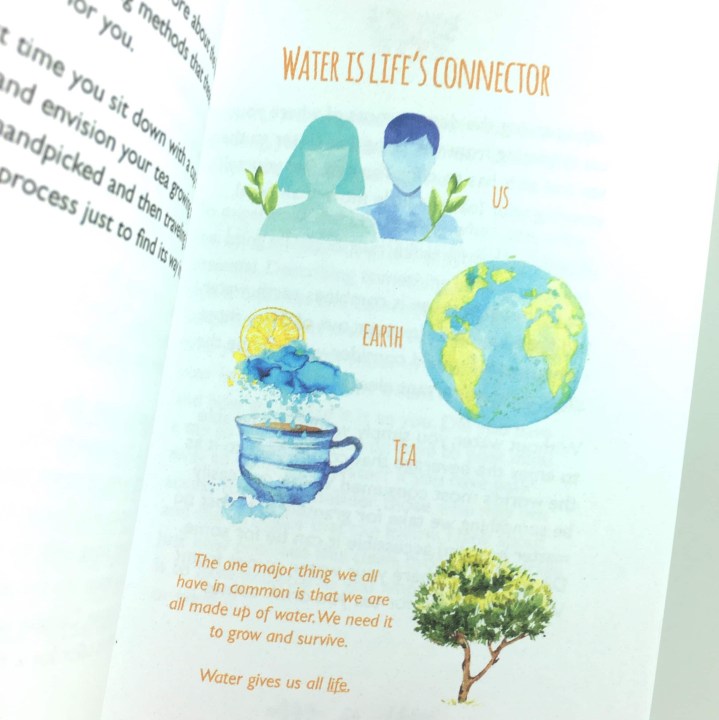 Water + tea leaves = bliss.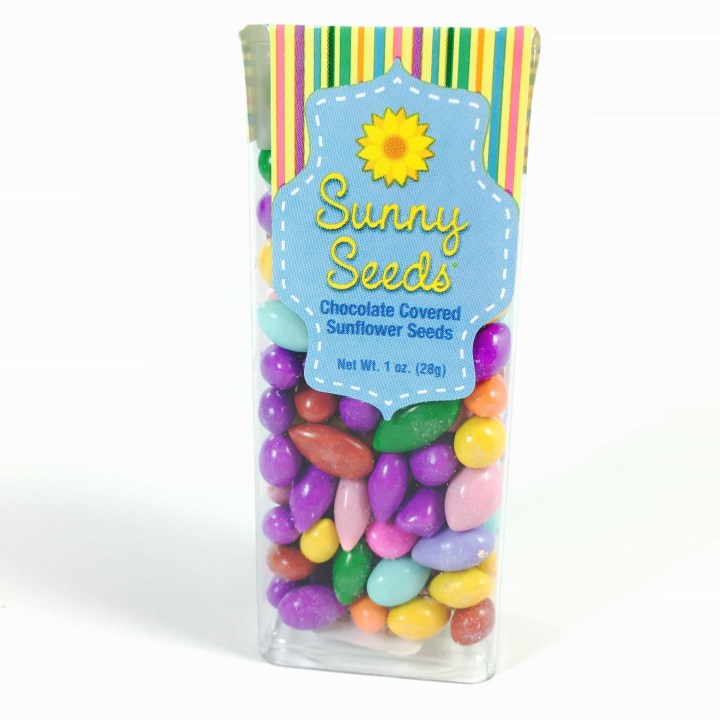 Rainbow Sunny Seeds Chocolate Covered Sunflower Seeds Well how cute are these little mini Easter egg dupes? This was my first time trying chocolate covered sunflower seeds and they were a nice treat. My daughter ate most of them but I managed to grab a few.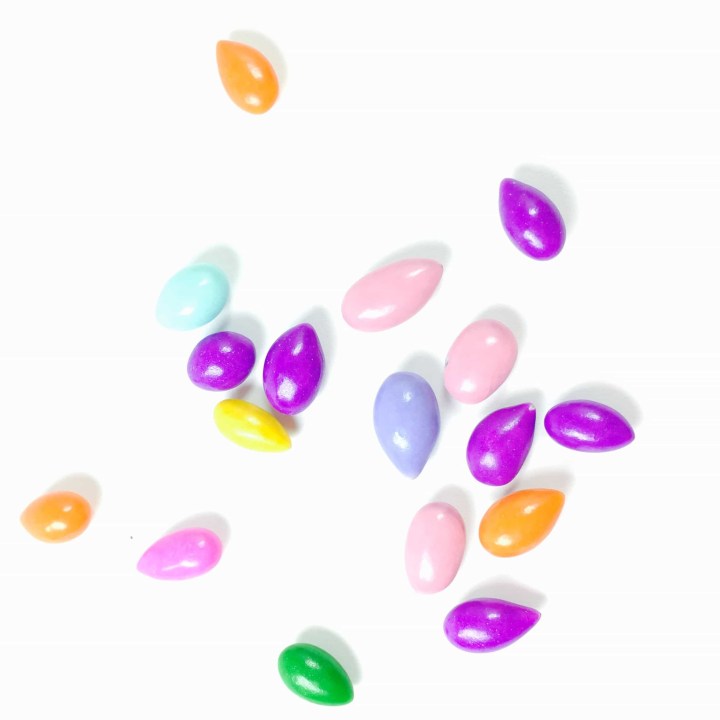 So pretty! These would make a cute cookie or cupcake topper, or throw them in a trail mix for a shot of color.
Lark Fine Foods Salted Caramel Almond Chocolate Pearl "Our Salted Caramel Almond Chocolate Pearl cookies are almond brittle and Carmelia chocolate pearls finished with sea salt." This pack contained two cookies and Lark says that they make cookies for grown-ups that pair equally well not only with coffee or tea but with wine and cheese.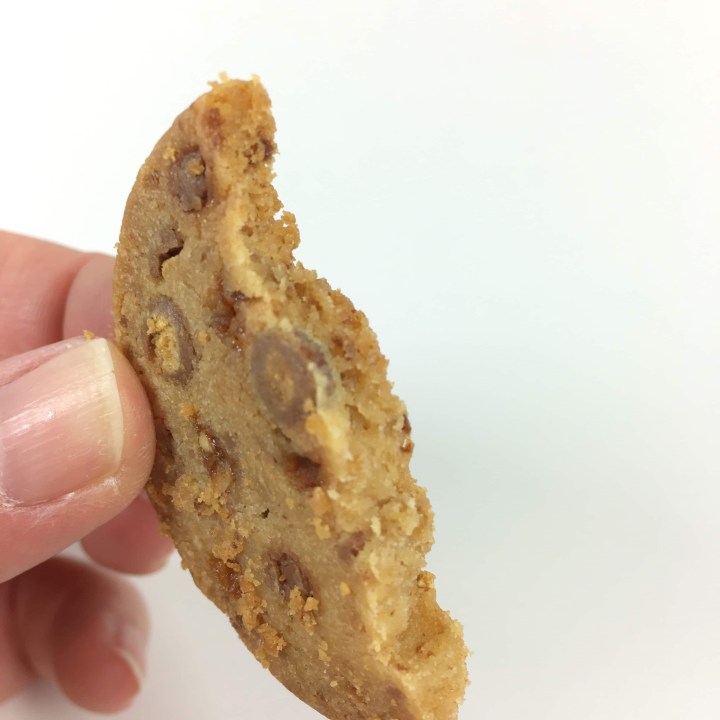 This is similar to a crispy not-too-sweet shortbread with nut brittle and chocolate chips. According to their website they make the cookies by hand with Valrhona chocolate pearls and Maldon sea salt.
This was a fun box from Tea Box Express and I look forward to reading my new book and taking the time to really savor my tea ritual. The cookies were yummy and the sunflower seeds added a nice touch of whimsy and springtime color. Plus, honey! This box always impresses me with its curation and top-notch items and I look forward to discovering the delights within every month!
What do you think of Tea Box Express?