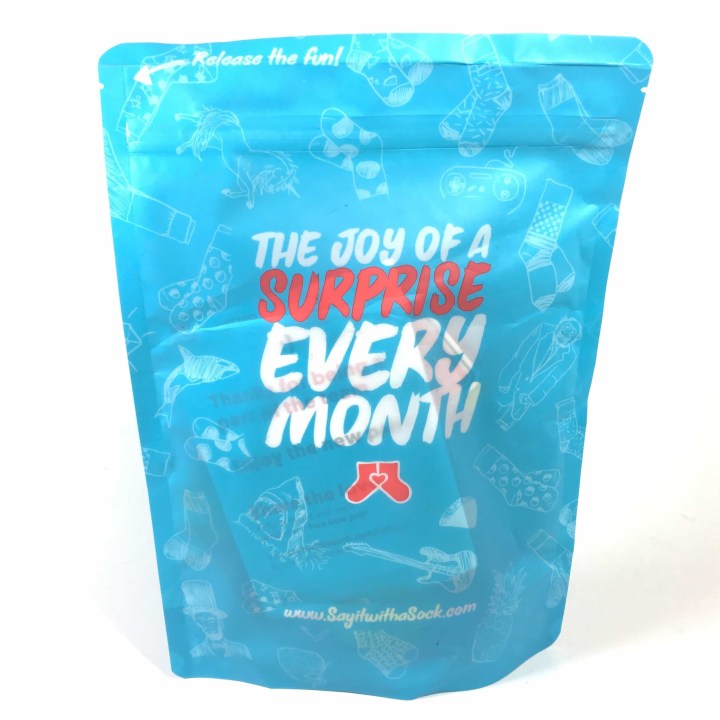 Say it with a Sock is a monthly sock subscription that sends high-quality cute and/or funky socks to your door. You can also gift this sock club to someone special who likes really cool socks and they will receive a handwritten note to go along with their new warm fuzzies. This sockscription sends only brand name socks.
You or the object of your affection will receive a pair of brand-name socks every month. If you're the forgetful type or just want to wrap your friend's feet in happy fun sock goodness monthly, this is a great subscription.
This subscription is available for men, women, or children, and I am reviewing the girl's socks today. Kid's Subscriptions include 2 pairs of socks a month and you can choose from monthly, 3, 6, or 12-month terms. Receive 1 free pair with a 6-month term or 2 free pairs with a 12-month term! You can select the gender of the child, plus an age, from 0 months to 10 years. This is a review of the Girl's Sockscription ($13.99 + free shipping).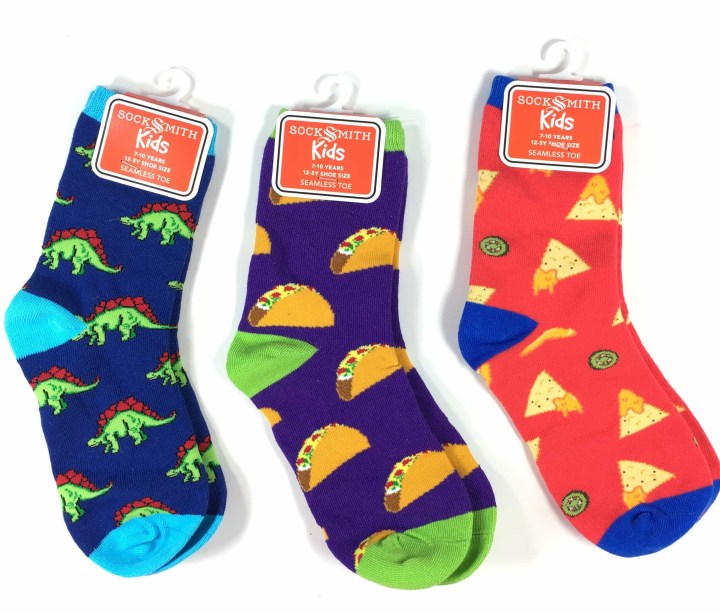 I received 3 pairs of socks in a pretty poly mailer. The subscription comes with 2 pairs but you can get 1 pair free with a 6 month subscription!
DEAL: Save 15% on your order with coupon code SOCKS15 or get your first pair for $11.99 with coupon WELCOMETOTHECLUB.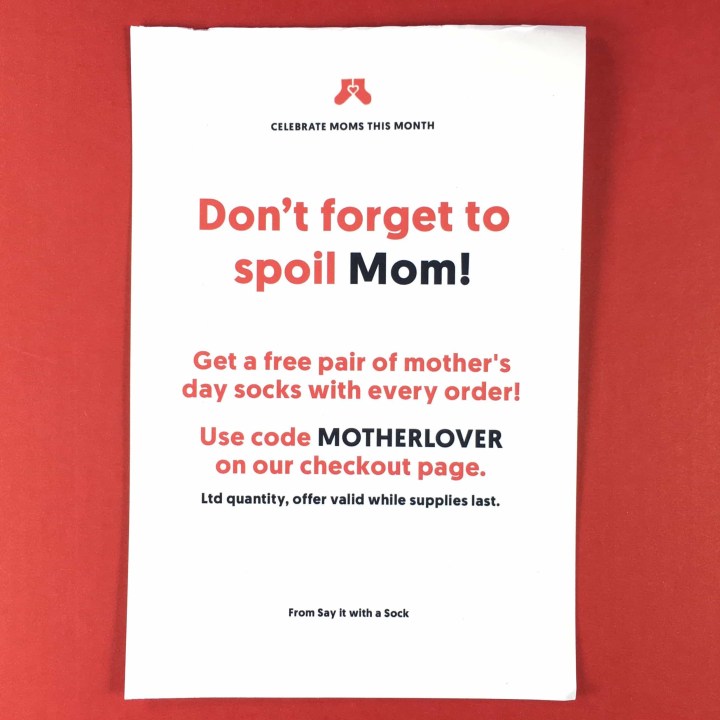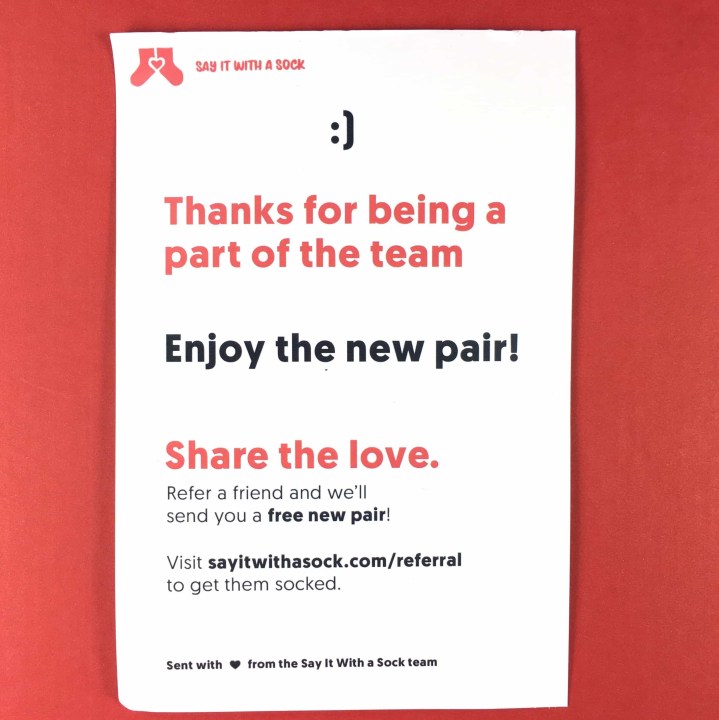 You can also get a free pair of socks for your mom, or earn a free pair when someone signs up with your referral link.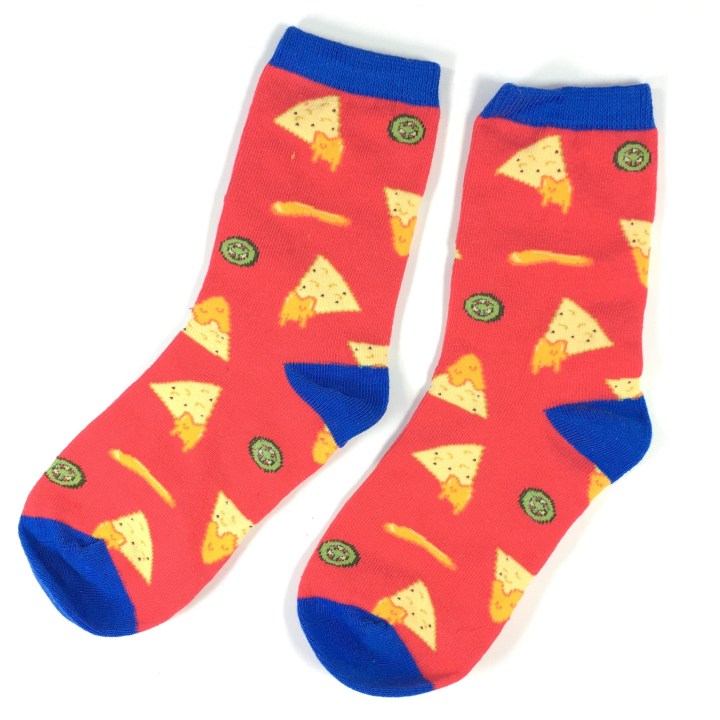 This month's socks were perfect for Cinco de Mayo! SockSmith Kid's Nacho Business ($5.50) feature melty cheese over tortilla chips with some jalapeno slices strewn about. The tops, heels, and toes are dark blue and go nicely with the "hot sauce" colored socks. Available in sizes 2-10 years, these are made of a cotton/nylon/lycra blend. Knock knock. Who's there? Nacho. Nacho who? Nacho business! This was one of my preschool students favorite jokes!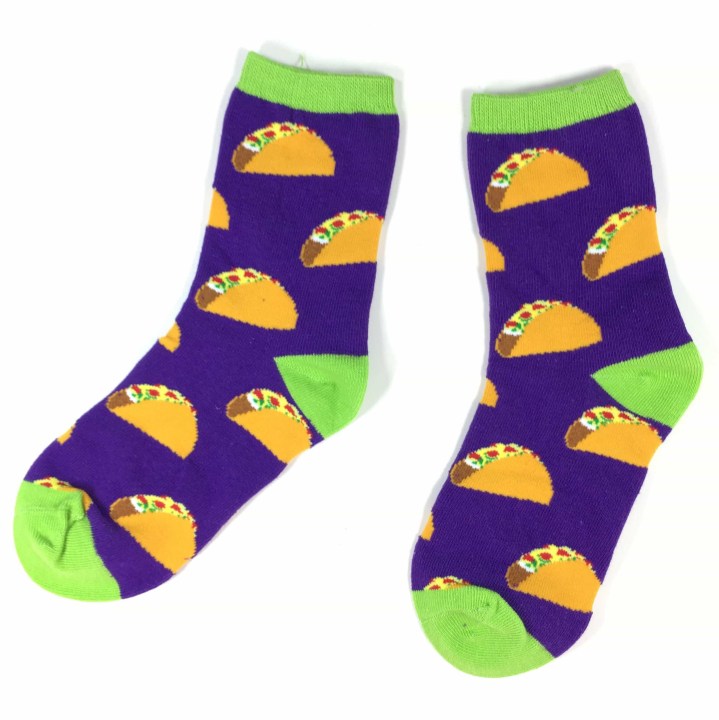 SockSmith Kid's Taco Socks ($5.50) are made of the same material as the ones above and are available in sizes that fit 2-10 year olds. The background is purple and they have lime green tops, heels, and toes. Ideal for Taco Tuesday!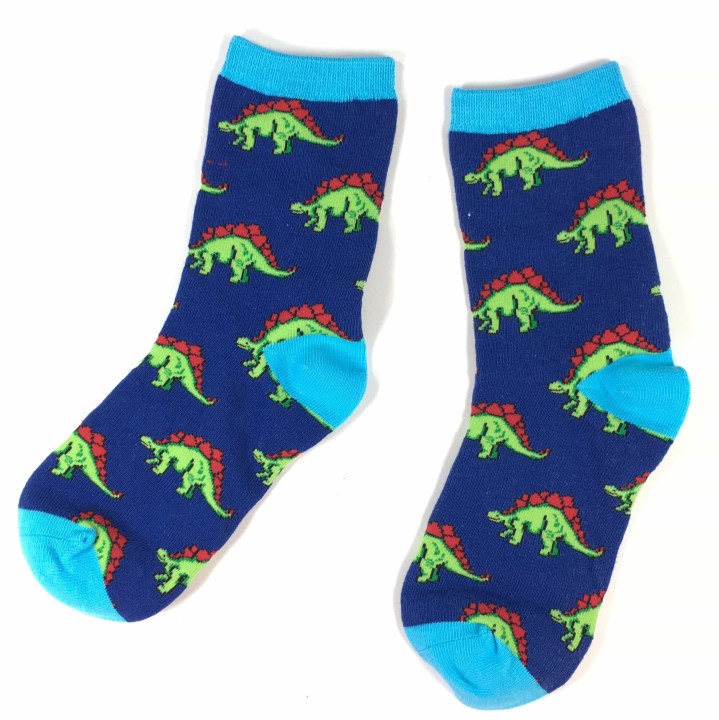 Did I mention that you can get a free pair of socks for signing up for a 6 month subscription? I received SockSmith Kid's Leggo My Steggo ($5.50). It's available in the same material and sizes as the other two pairs and features not-too-scary stegosauruses on a dark blue background, along with light blue toes, heels, and cuffs.
I love that this subscription sends only name brand socks! The value for my May shipment was $11 without the bonus socks ($16.50 with the bonus pair) which is a few dollars less than the price paid for the subscription, but free shipping adds to the value. If you are really into socks or want to send a gift to someone who is, then check out the Say it with a Sock website and start customizing to your feet's delight!