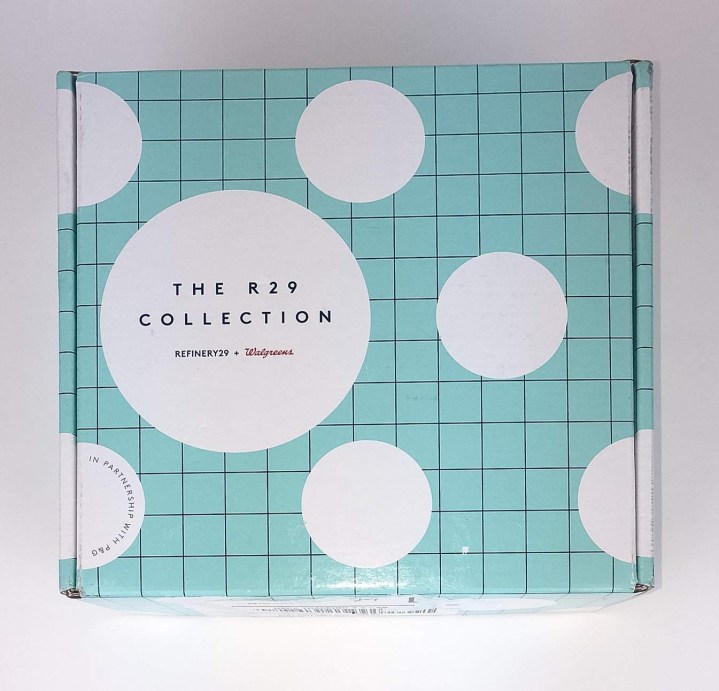 Refinery29 & Walgreens have launched The R29 Collection, which features a gorgeous box full of hand-selected products from Refinery29. According to Walgreens, this promotion (with a different box) is available through June 3.
All you need to do is purchase $30 in participating products from your local Walgreens. A coupon code will print at the register and you enter in the code on the site to receive your free box!
*Olay® skin care and cleansers, Old Spice® deodorant and hair care, Secret,® Crest,® Oral-B,® Pantene,® Herbal Essences,® Aussie,® Head and Shoulders,® Gillette® shave and deodorant and Venus®

*Only available on in-store purchases. Coupon with unique redemption code will print at the register. See coupon for terms, restrictions, and expiration. Purchase requirement must be met in a single transaction, before taxes and after discounts, store credit and redemption dollars are applied.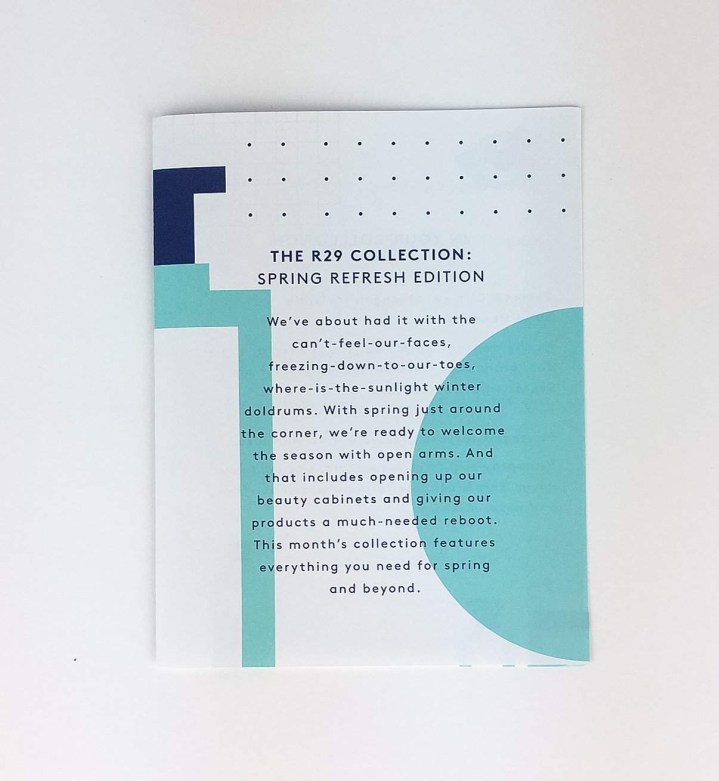 This is a review of the R29 Collection:  Spring Refresh Edition Box!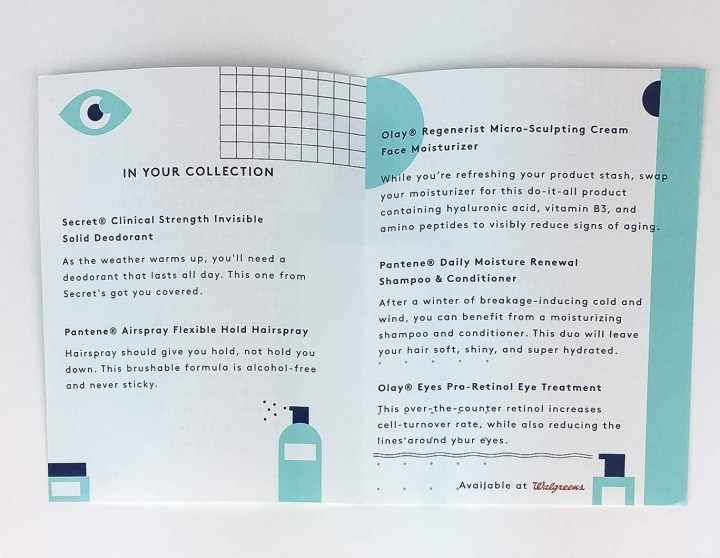 The information booklet comes with a list of all the items in the box, plus a short description.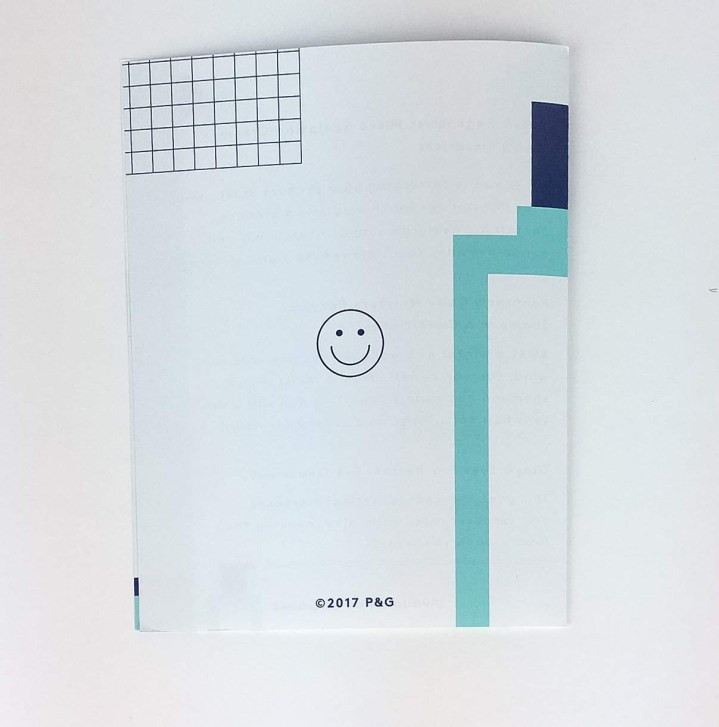 All items were from P&G!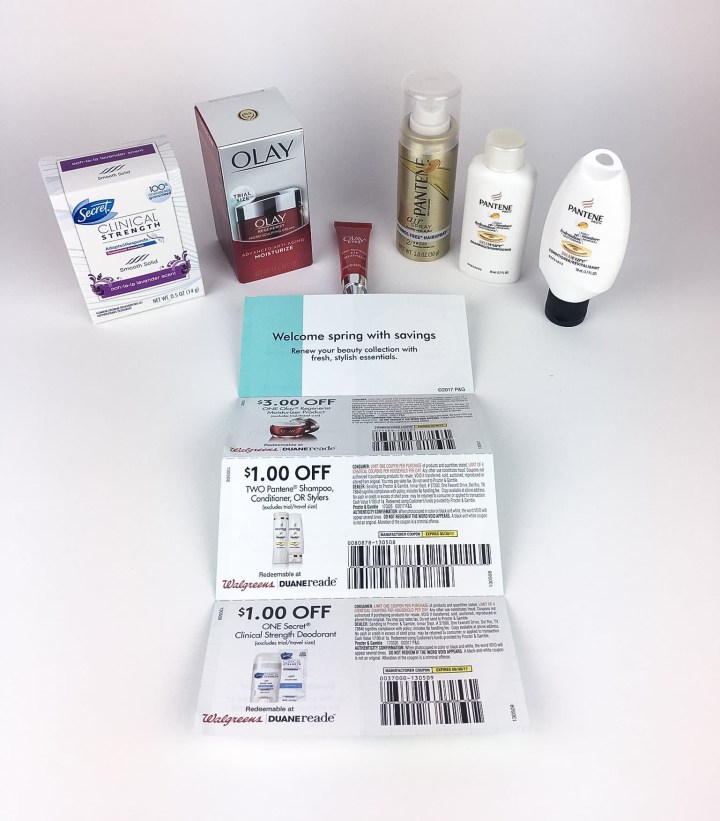 Everything in my R29 Collection:  Spring Refresh Edition Box!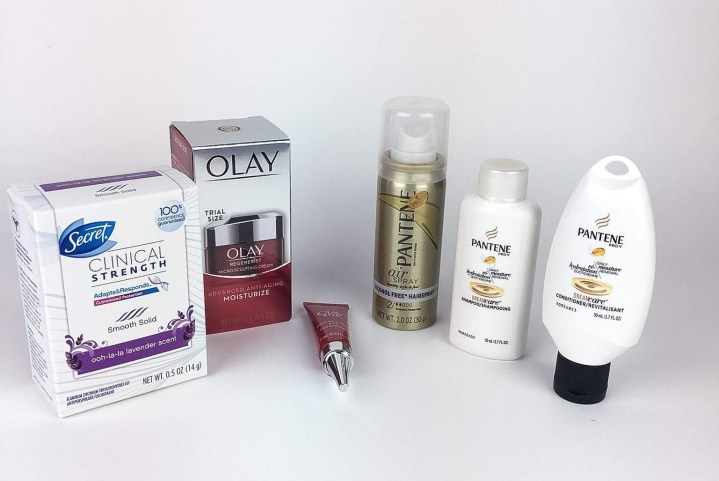 Secret Clinical Strength Invisible Solid Deodorant ($2.30)
Olay Regenerist Micro-Sculpting Cream Face Moisturizer ($7.53)
Olay Eyes Pro-Retinol Eye Treatment ($12.80)
Pantene Airspray Flexible Hold Hairspray ($0.89)
Pantene Daily Moisture Renewal Shampoo ($0.47) & Conditioner ($0.53)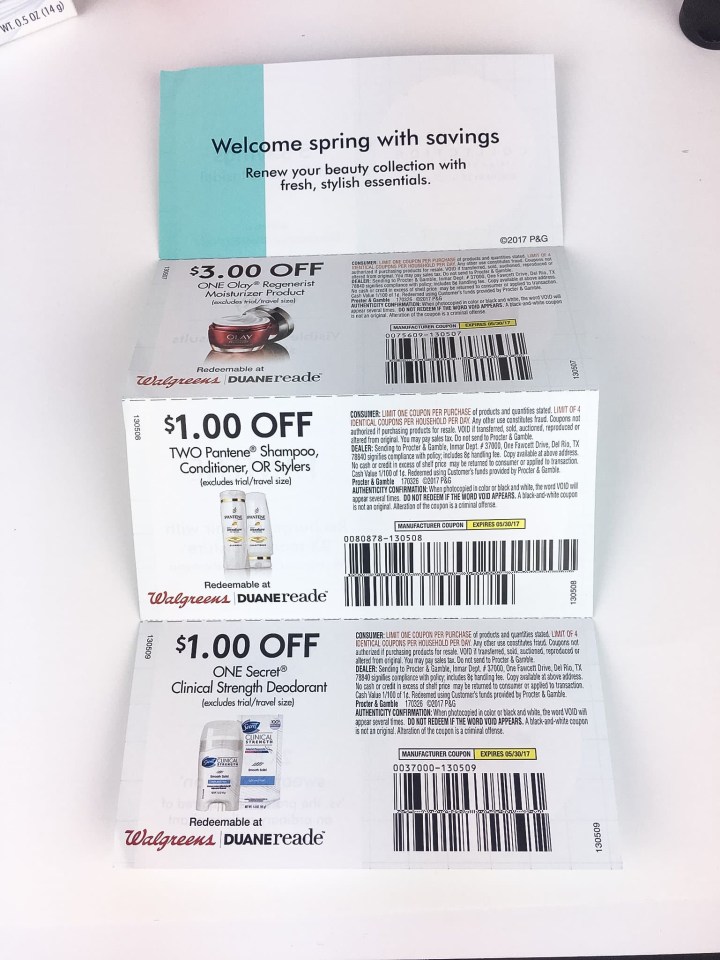 You'll also get coupons that you can use at Walgreens. The total value of the box was about $25, which is great for a free gift with purchase!
Here's what we spent in order to get this box! It arrived in only a few weeks.
The promotion is still available, although Walgreens is now offering a "Rejuvenation" collection in its place. If you redeem for the Rejuvenation collection, we'd love to hear what's in your box!