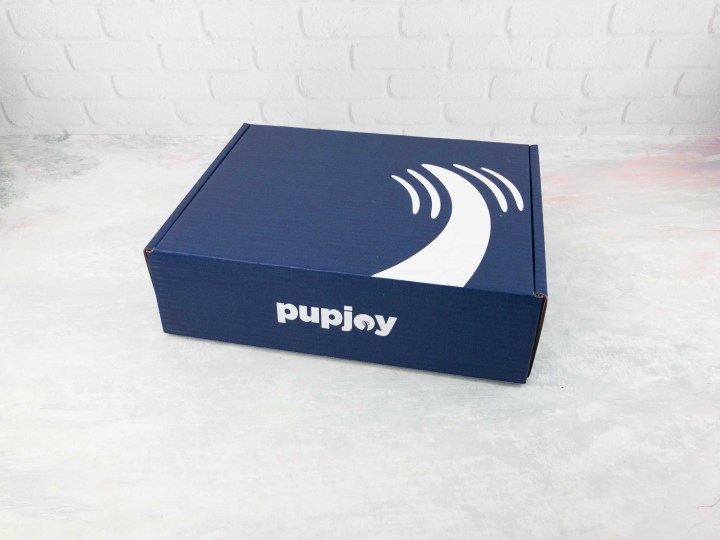 Pupjoy is a subscription box for dogs that delivers the healthiest dog treats with all-natural ingredients and clear labeling, as well as well-crafted dog toys and artisan accessories. You can choose from monthly, bi-monthly or quarterly subscriptions, and then have it customized for your dog's specific needs. To date, PupJoy has a total of 28 options to customize your box.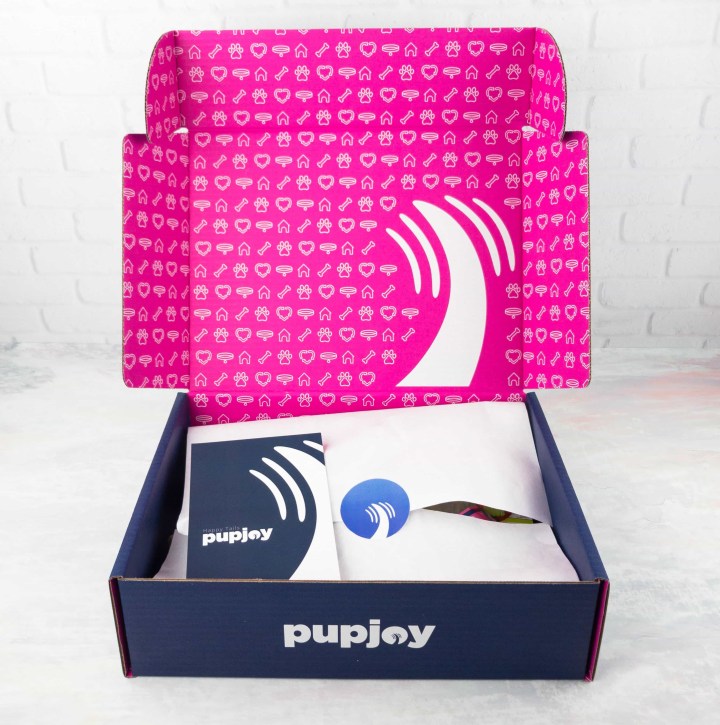 You can choose either an Uno Box, great for single dog households or a Grande Box, a plus-sized box for a multiple dog household. There is also an option to receive a combination of toys, treats & accessories, or you can limit the subscription to toys & accessories only. If you wish, you can even opt to receive treats only. You can skip renewals and edit or cancel a subscription – anytime, without penalty.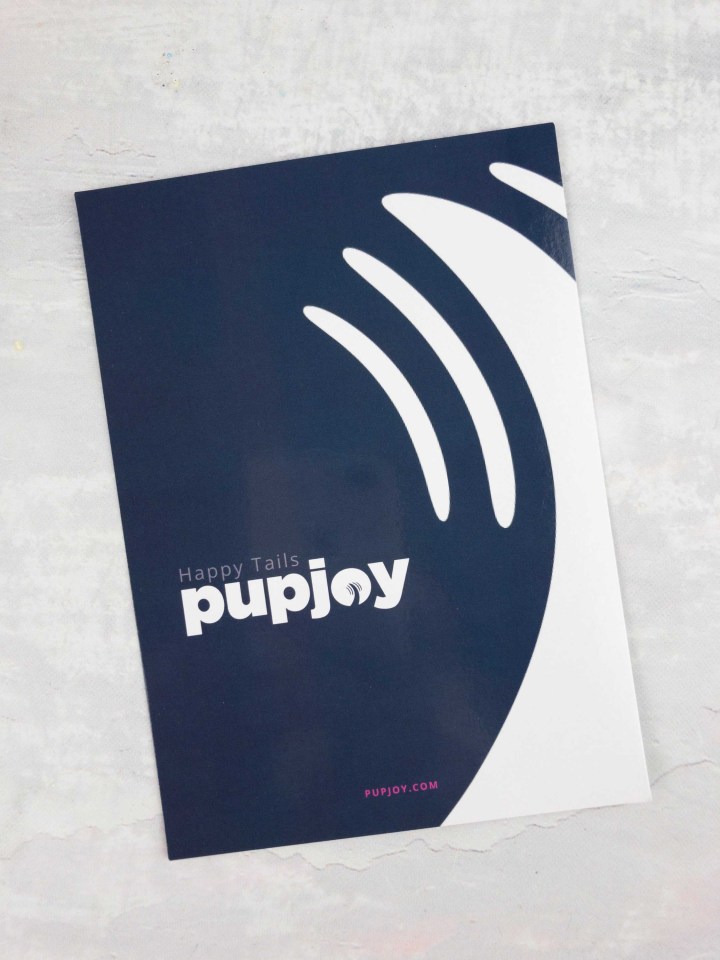 As always, our box is full of dog goodies! The first thing you will notice is a welcome card on top – it contains information about PupJoy and how to share pup photos to get featured on their social pages.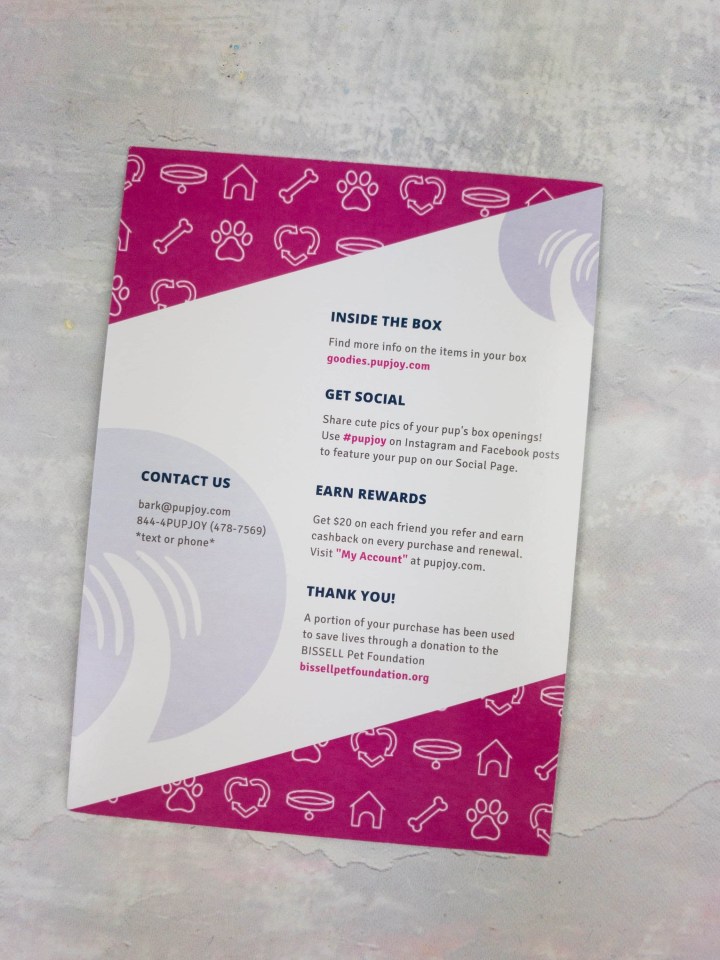 PupJoy works directly with small manufacturers. They support independent businesses and they give back through charitable programs too.
DEAL: Take $10 off any subscription plan! Use coupon code HELLOSUBSCRIPTION.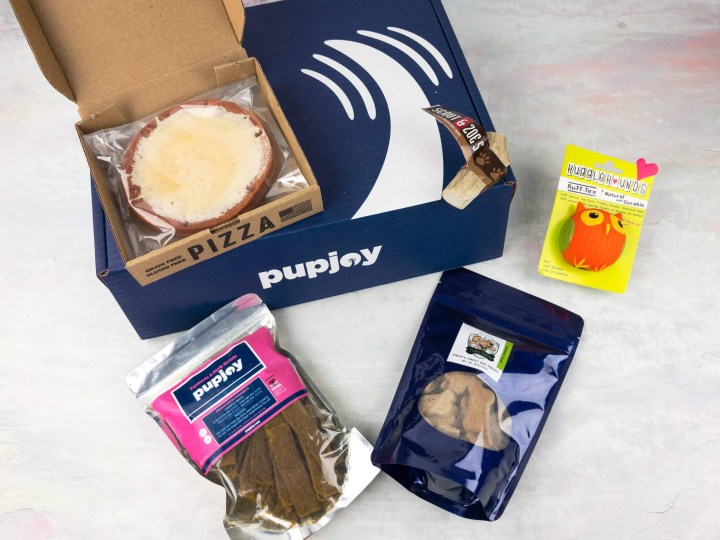 Everything in the box!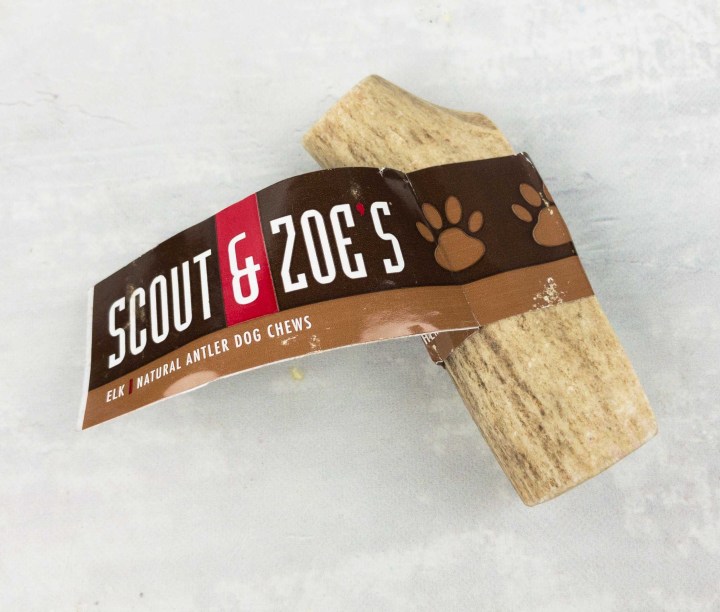 Scout & Zoe's Elk Natural Antler Dog Chews ($17): This palm-sized chew is not all all chewy – it is made from solid elk antler.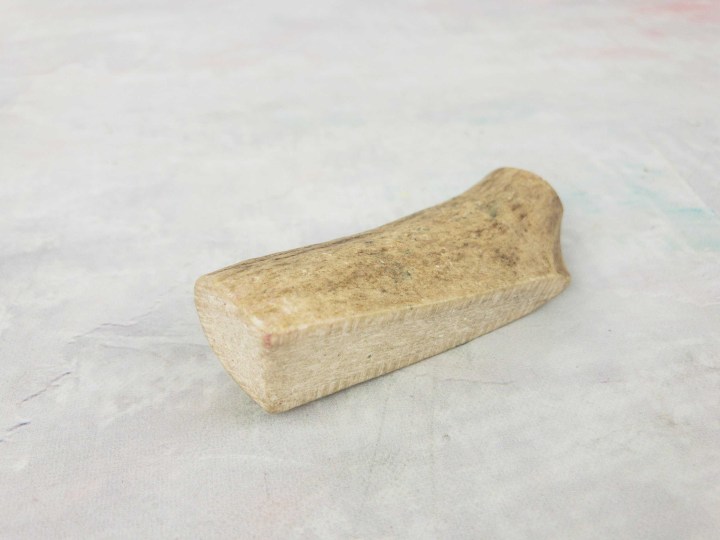 The antler provides all the joy of bone chew, but it won't splinter when cracked.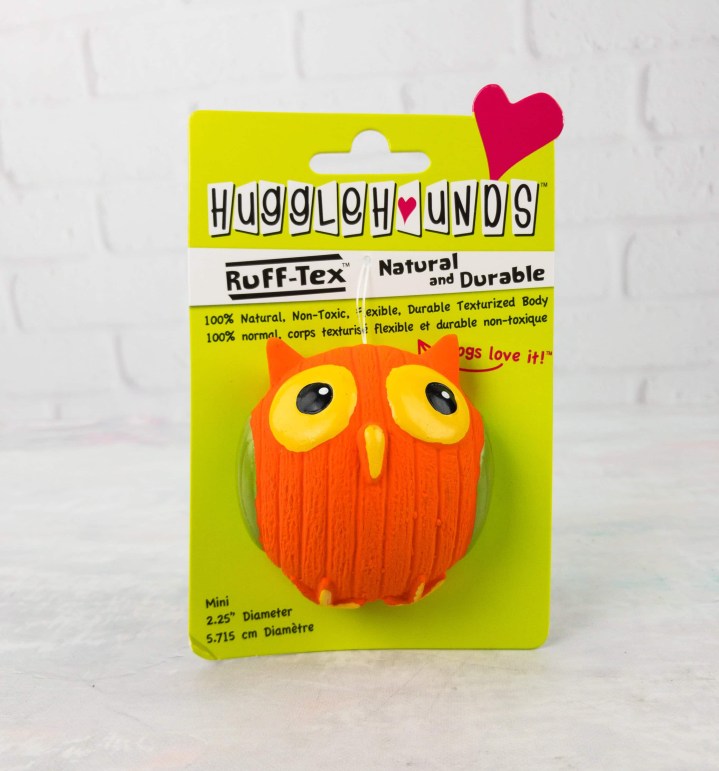 HuggleHounds Owl Ruff-Tex ($8.13): This squeaky bird  is about the size of a squash ball, complete with pointy owl ears and raised features.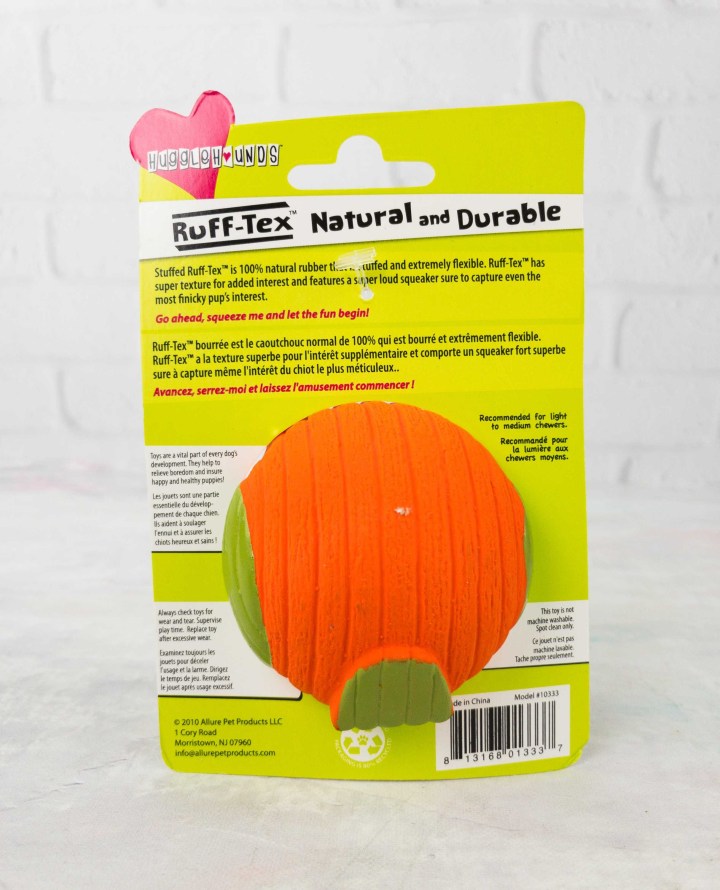 The entire surface is ribbed and grained to create an alluring textural treat for your dog.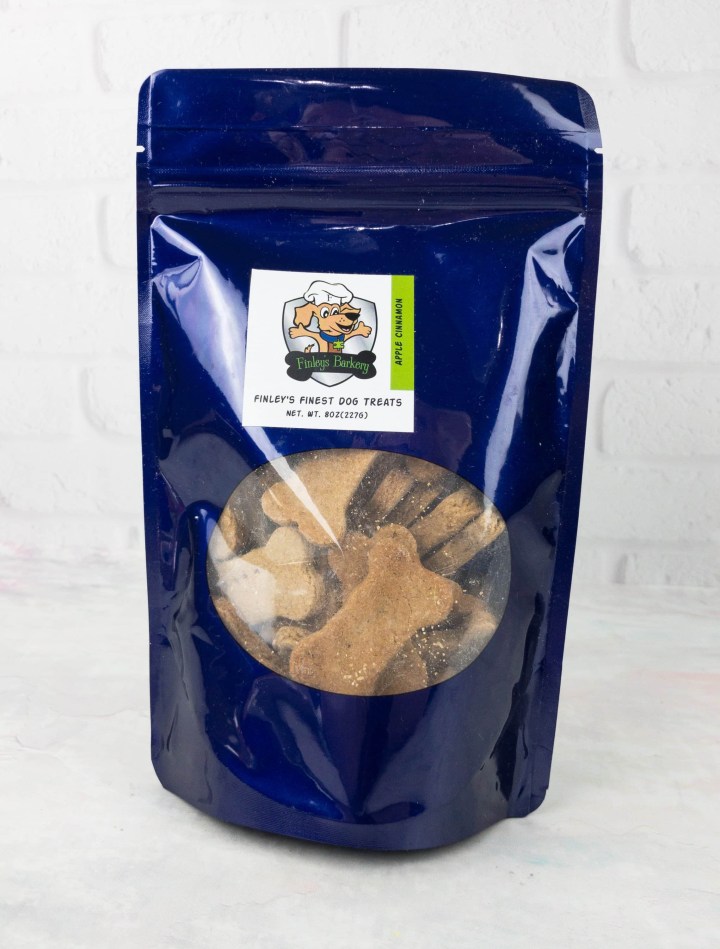 Finley's Bakery Apple Cinnamon Dog Treats ($10.80): These simple treats are nice, modest protein, grain-free treat for your dog.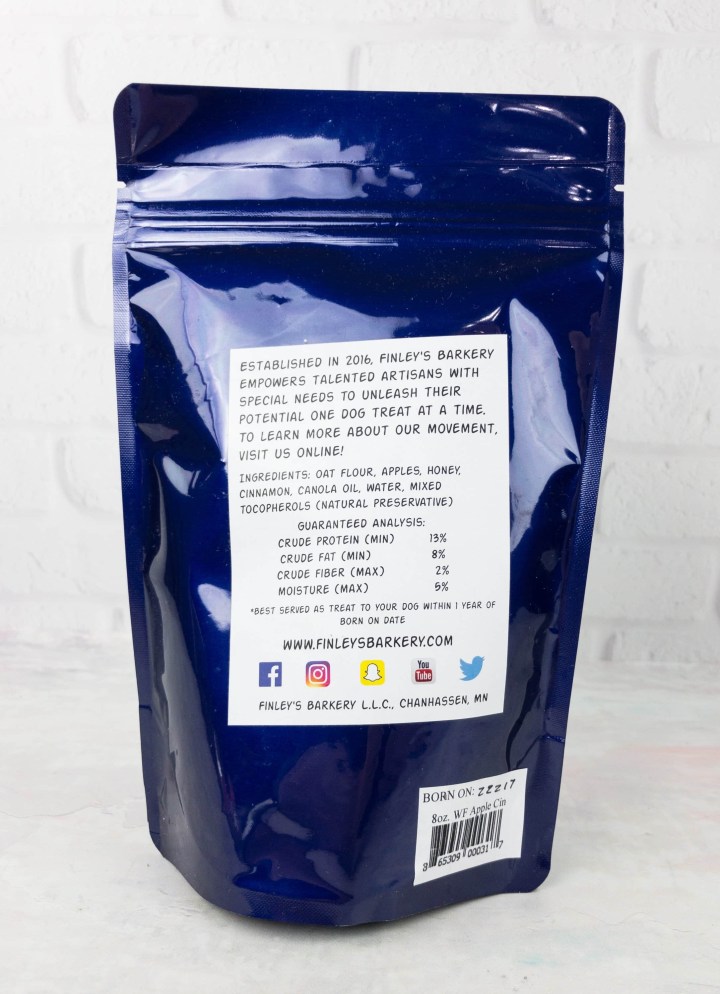 These crunchy biscuits are made from oat flour and flavored with apples, honey, and cinnamon.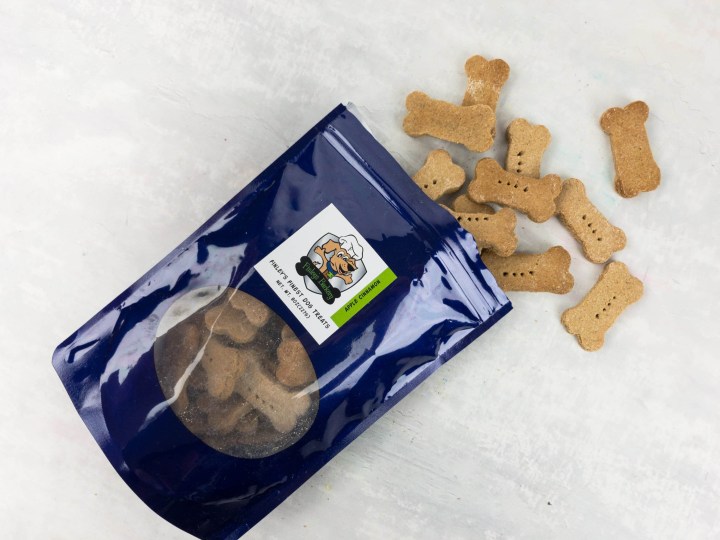 Each treat is shaped like a little bone.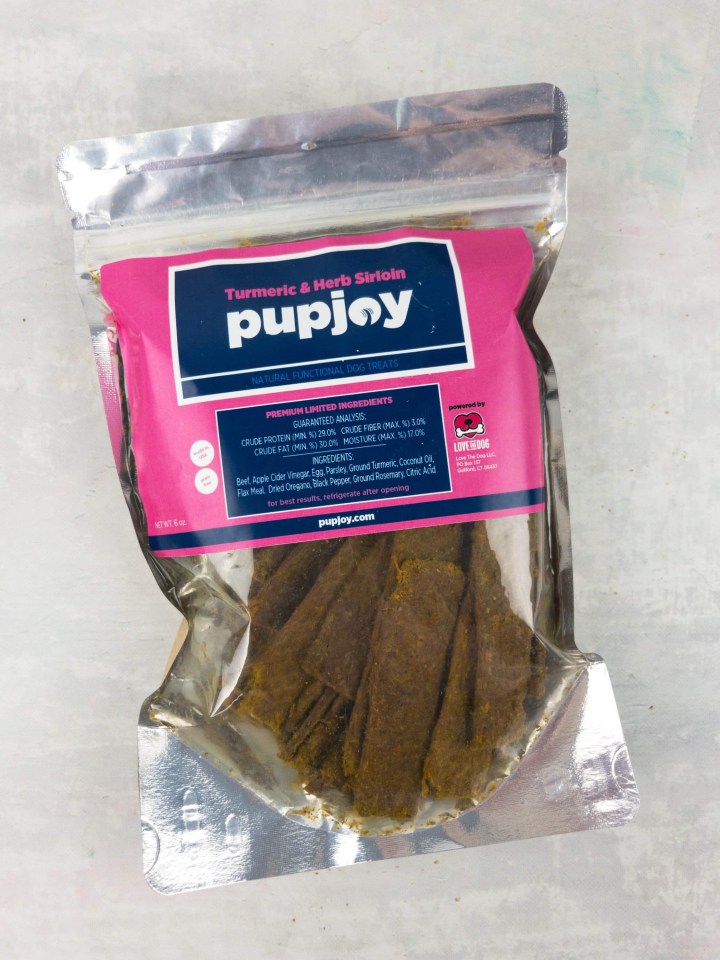 Love The Dog Turmeric & Herb Sirloin All Natural Dog Treats ($14.99): Beef sticks with a bit of egg and flax, plus coconut oil and herbs.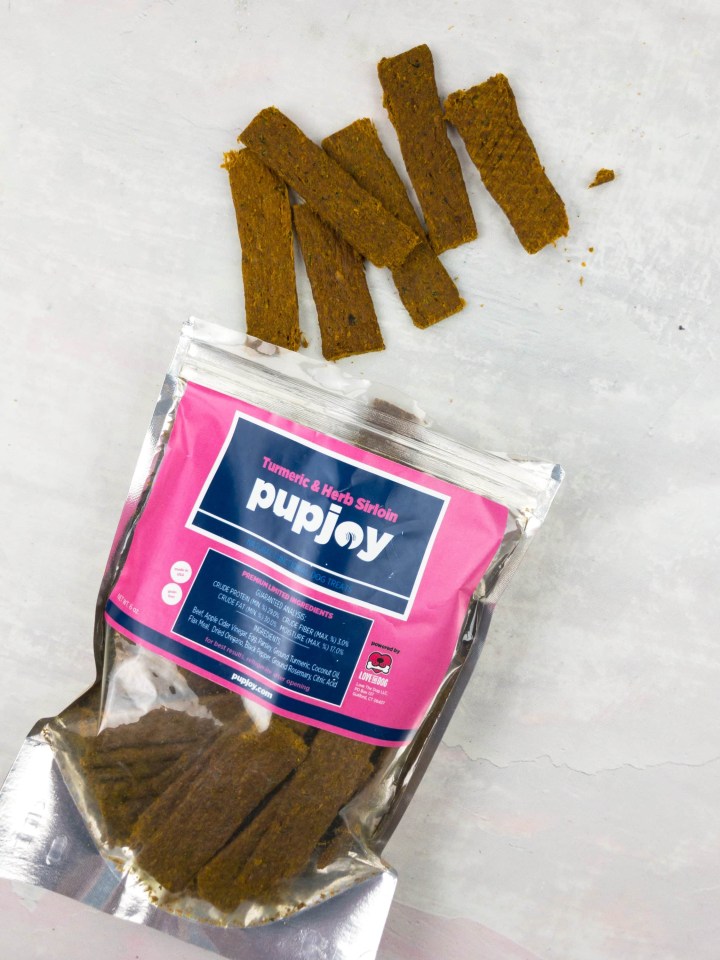 The sticks get their bright color from a hefty dose of turmeric. This spice has become popular as a dog supplement due to its being credited with anti-inflammatory properties.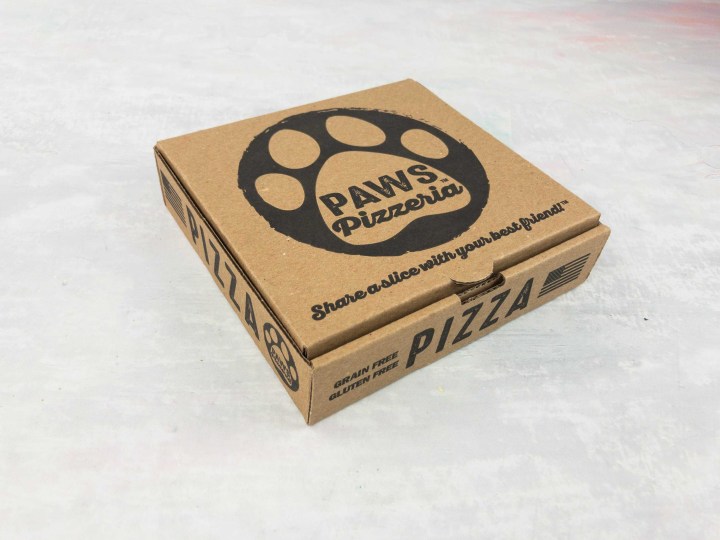 Paws Pizzeria Dog Pizza: Next time you grab a pie, your pup can enjoy his own version! The pizza even comes in a miniature pizza box!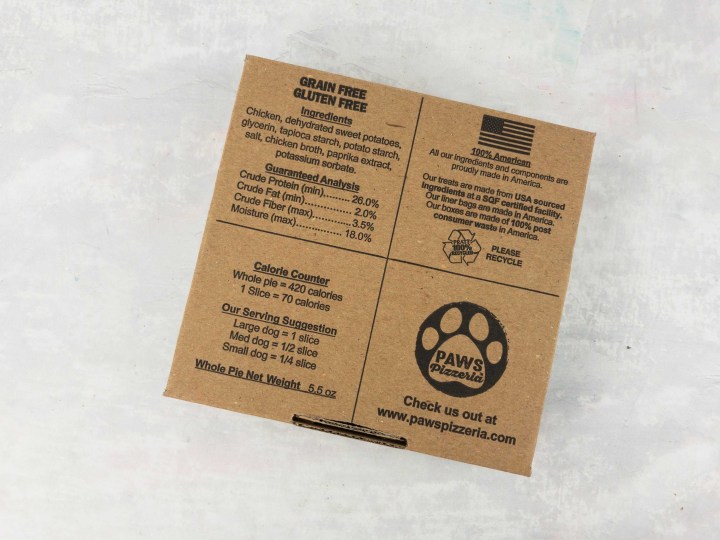 Just like real pizza, this treat is loaded with calories. The six slice pie is six servings for a big dog – twenty four servings for a small dog!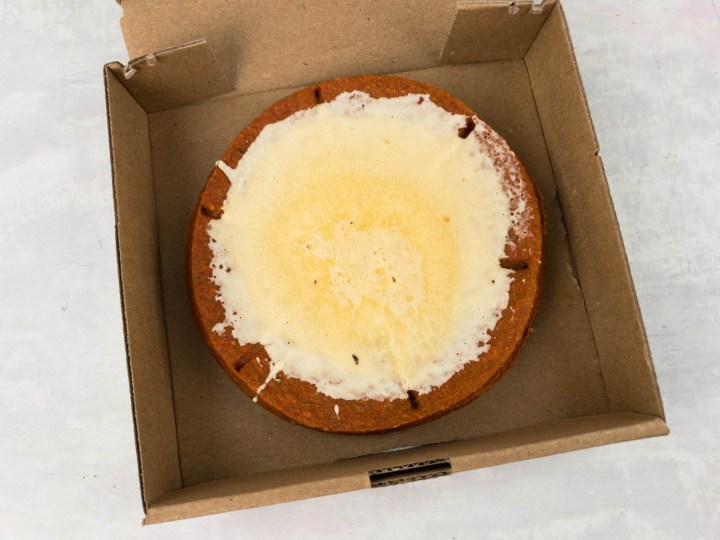 The pie looks close enough to the actual thing. It is pre-scored for easier "slicing."
Lindy loves Pupjoy because our subscription has a large supply of treats in every box – this one had two big bags and a whole pizza!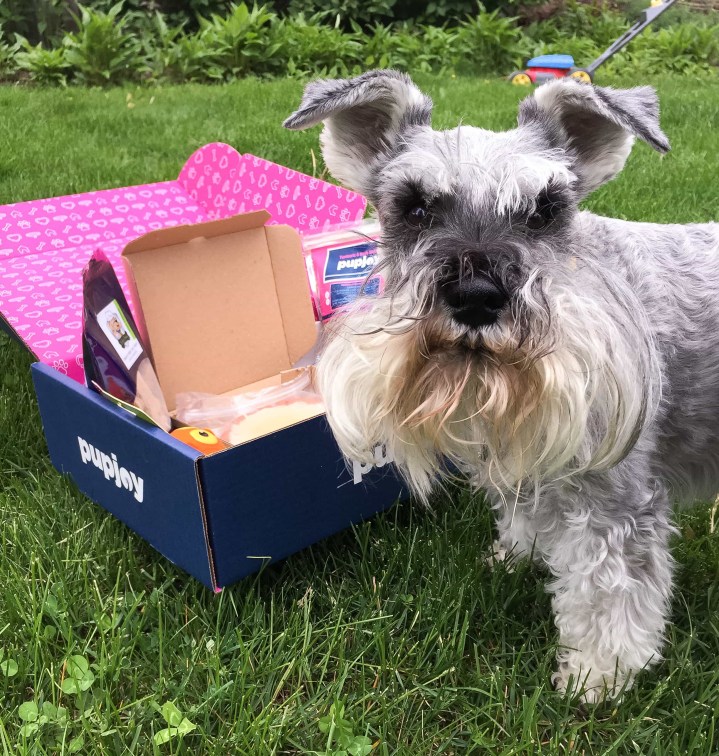 Enough photos – let's eat!
Pupjoy is a good subscription for any dog, and it can be tailored quite a bit to suit your pup's nutrition and play needs. The treats come in large, full-size packs, and our dog always enjoys them. We really love Pupjoy's curation criteria, because we don't have to worry about the ingredients in a treat Pupjoy sends us, and the toys are always high quality too. Most of the products in this box are produced by small businesses that really care about your pets, and we think that their careful selections really distinguish this box from the rest!