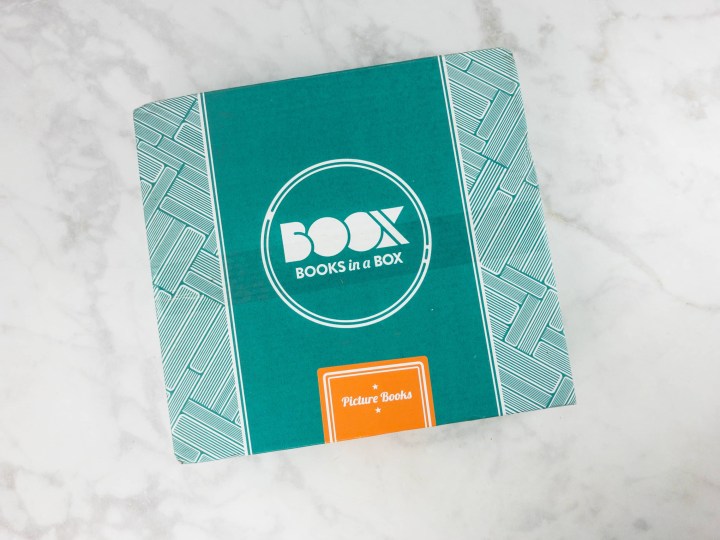 Powell's Boox is a picture book club delivered to your door ever other month. For $35.95 bimonthly, you'll get a box that features one new hardcover picture book and an additional hardcover staff favorite, along with other exciting goodies.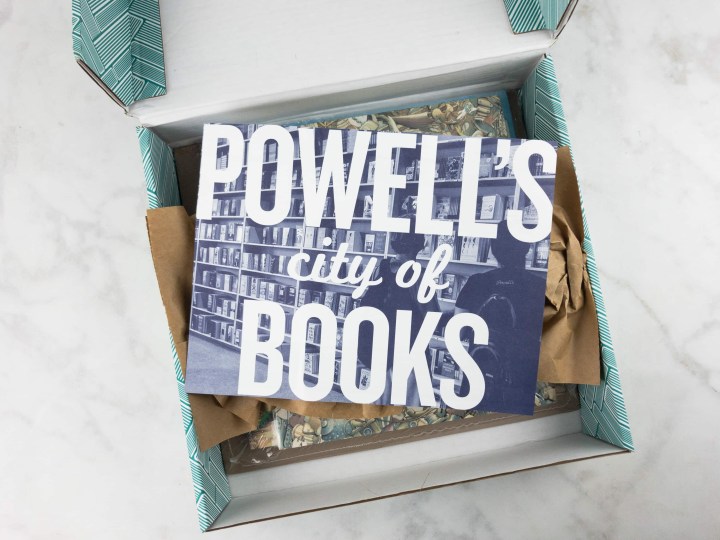 We missed the first box for March 2017, here's what was in it: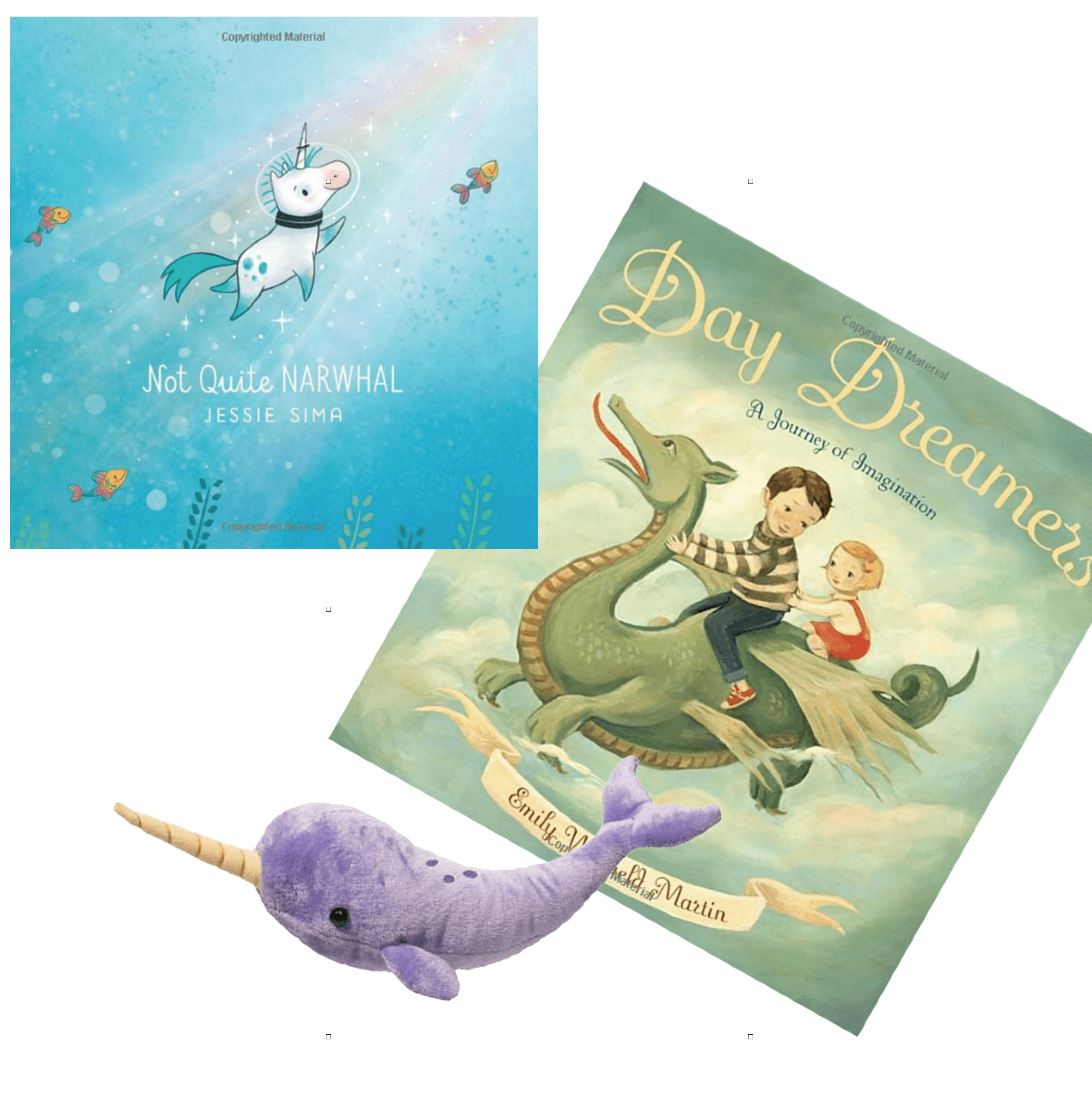 Not Quite Narwhal by Jessie Sima + holographic narwhal stickers to match
Day Dreamers: A Journey of Imagination by Emily Winfield Martin
Douglas Plush Purple Narwhal (also available at Amazon)
Now on to the May box.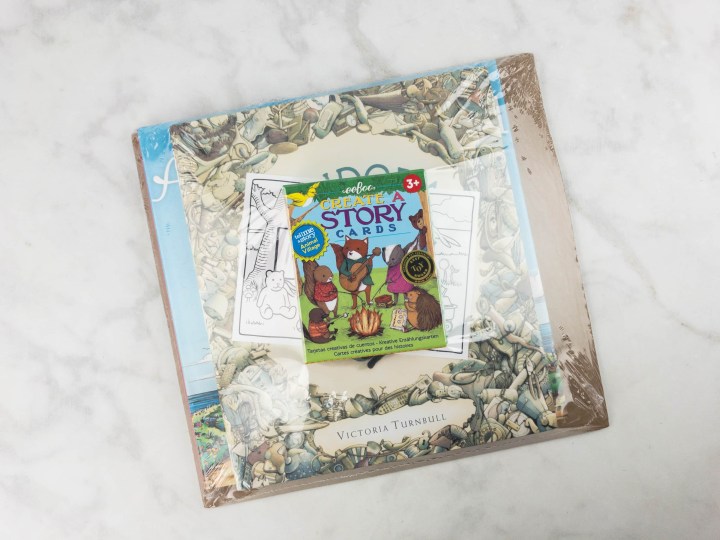 The items were tightly wrapped in plastic.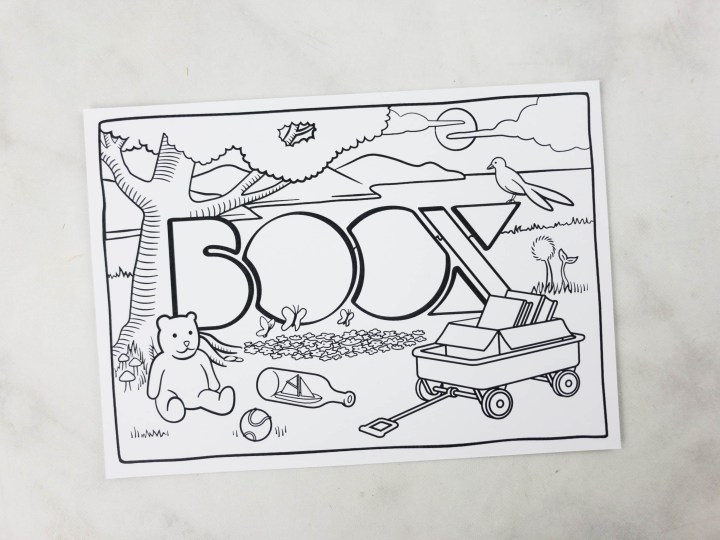 Each box comes with a coloring sheet.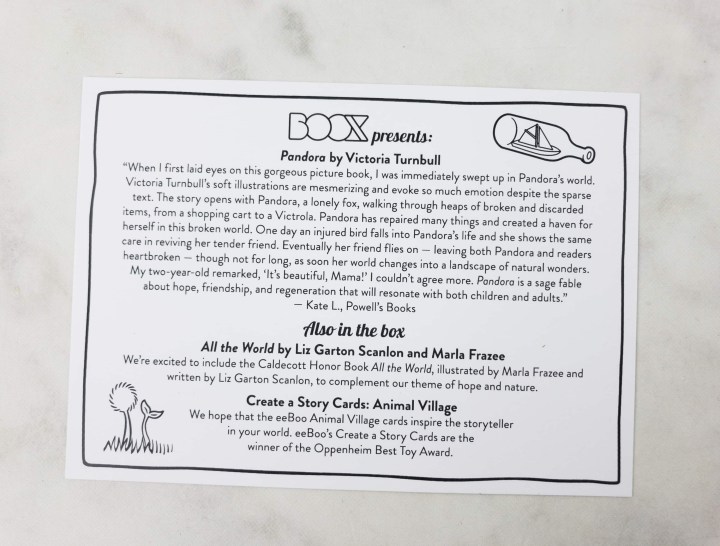 The back of the coloring sheet shows a list of all the items in the box and why they were selected.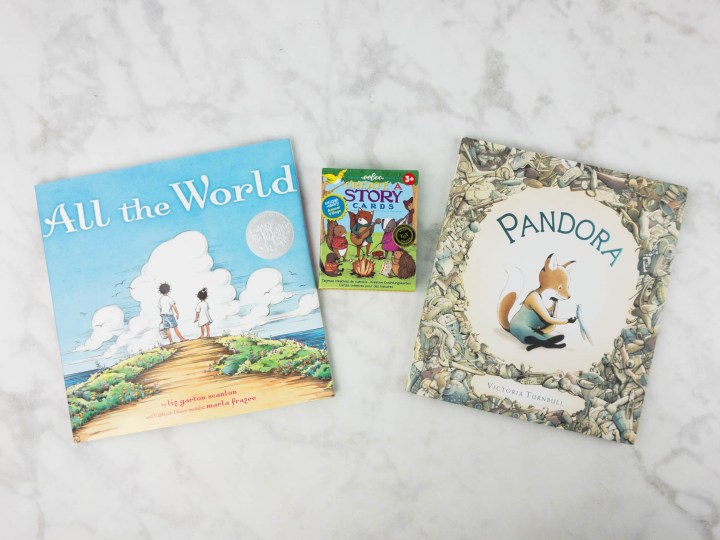 Everything in my box!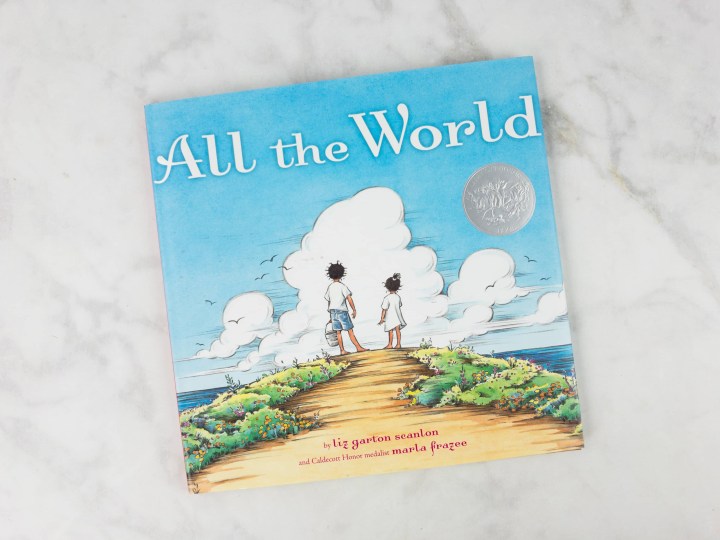 All The World by Liz Garton Scanlon ($11.24)
Following a circle of family and friends through the course of a day from morning until night, this book affirms the importance of all things great and small in our world, from the tiniest shell on the beach, to the warmth of family connections, to the widest sunset sky.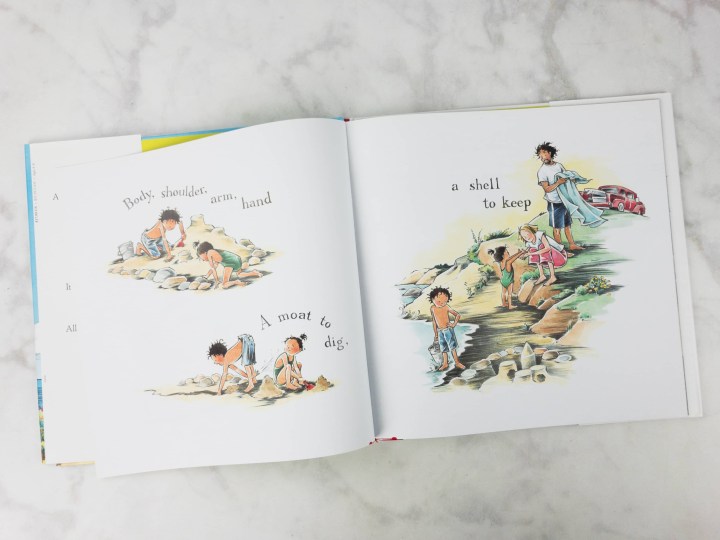 This box was selected to complement the theme of hope & nature.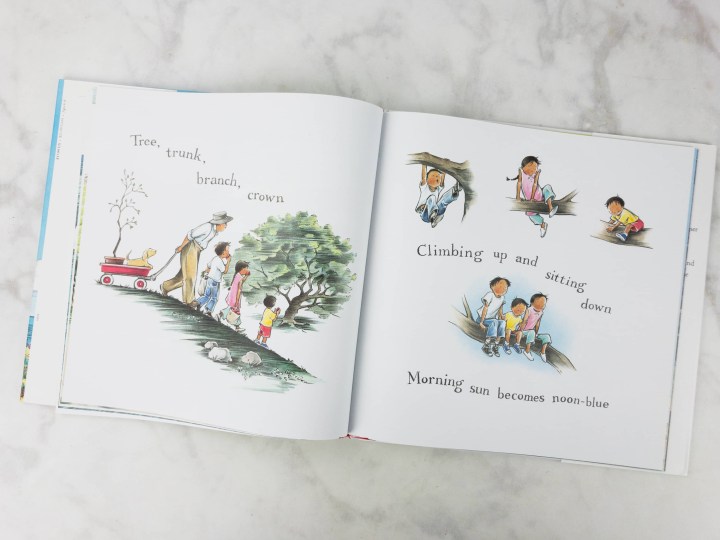 I found this book to be really similar in theme to the much less expensive Read to Me case we got earlier this month from Bookcase Club.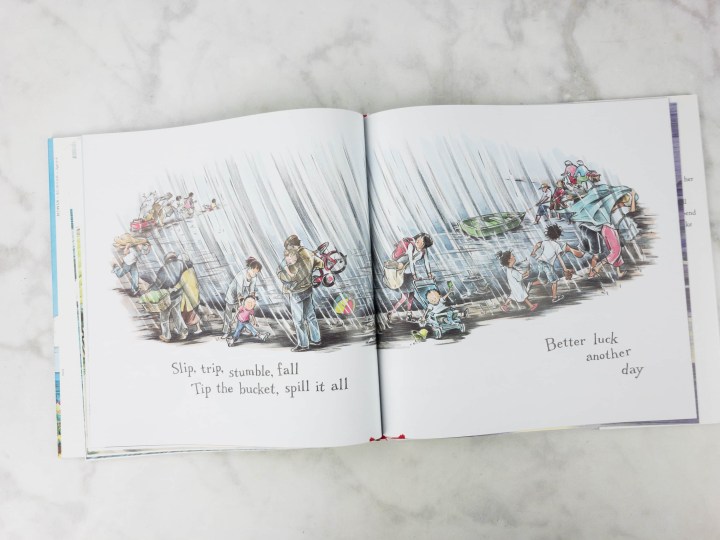 I found both a little on the banal side, but the illustrations were great.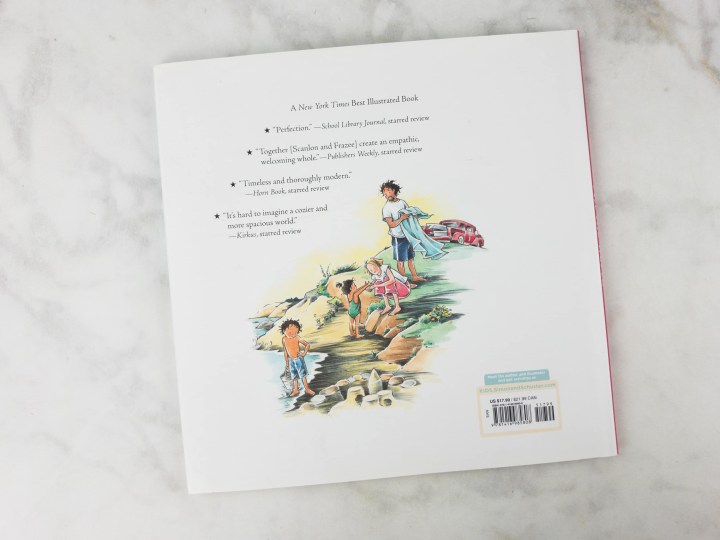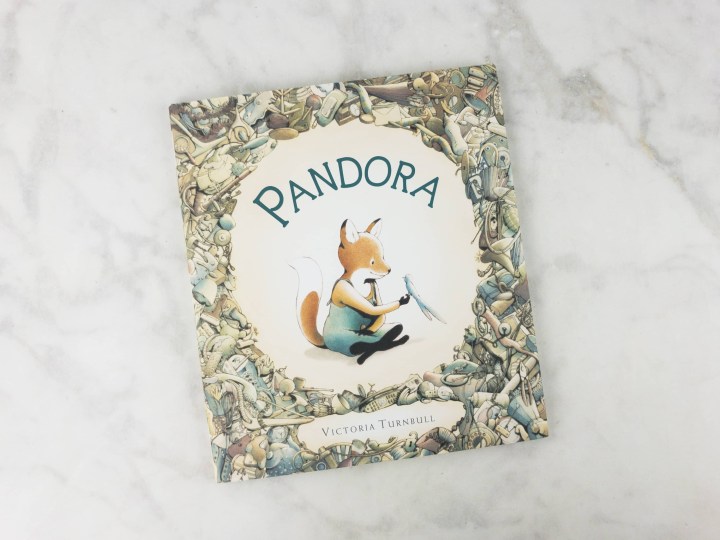 Pandora by Victoria Turnbull ($10.06) When my husband opened this one he remarked how beautiful it is – and it is!
Pandora lives alone, in a world of broken things. She makes herself a handsome home, from all that people had left behind, but no one ever comes to visit. Then one day, something falls from the sky…a bird with a broken wing. As Pandora nurses the bird back to health, it begins to fly away each day, bringing a seed or small plant with him. Then one day, the bird doesn't come back. Pandora is heartbroken. However, day by day, things begin to grow…This is a stunning fable of hope and regeneration from critically acclaimed artist Victoria Turnbull.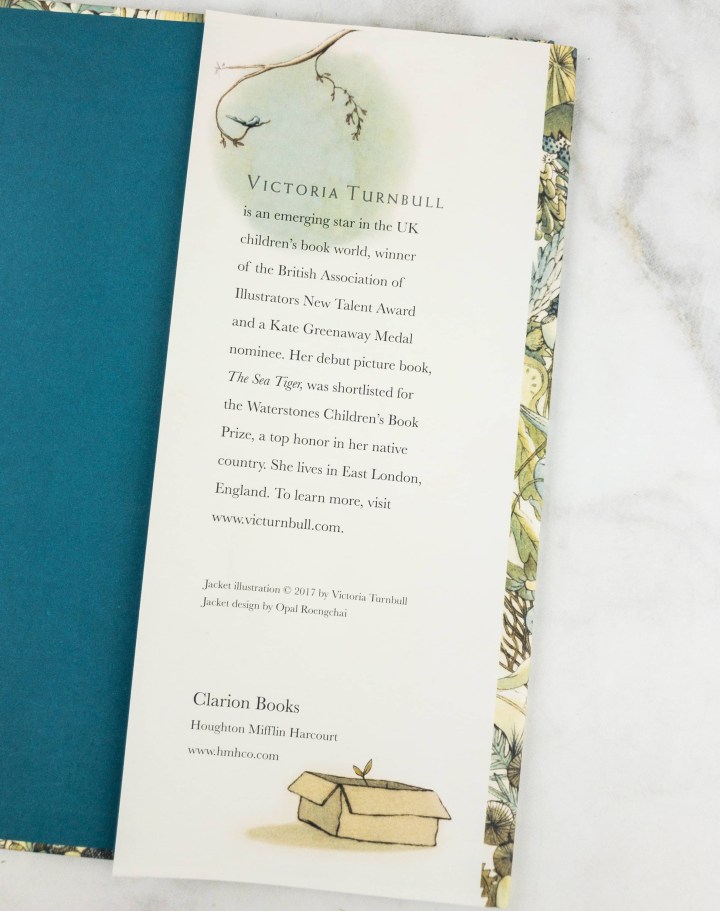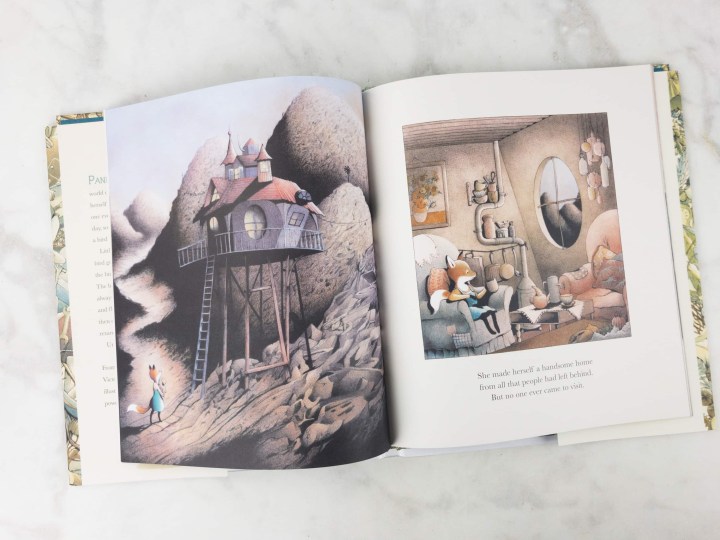 I flipped through and read it and noted if my 8 year old read it, she would weep (sweet sensitive reader).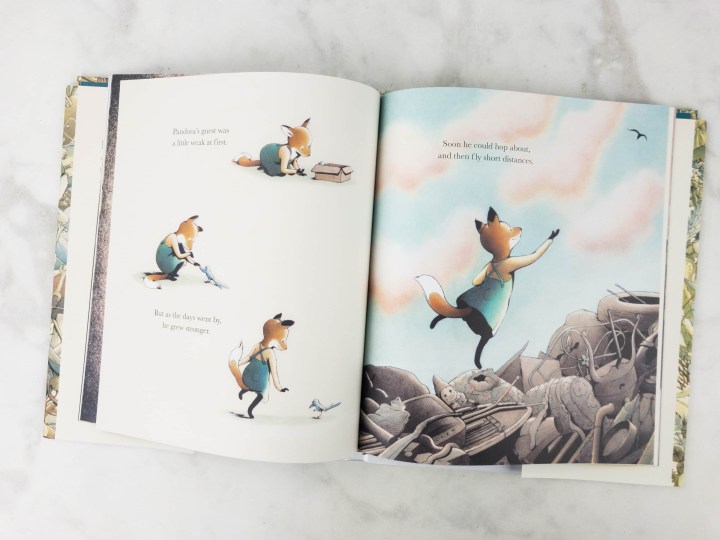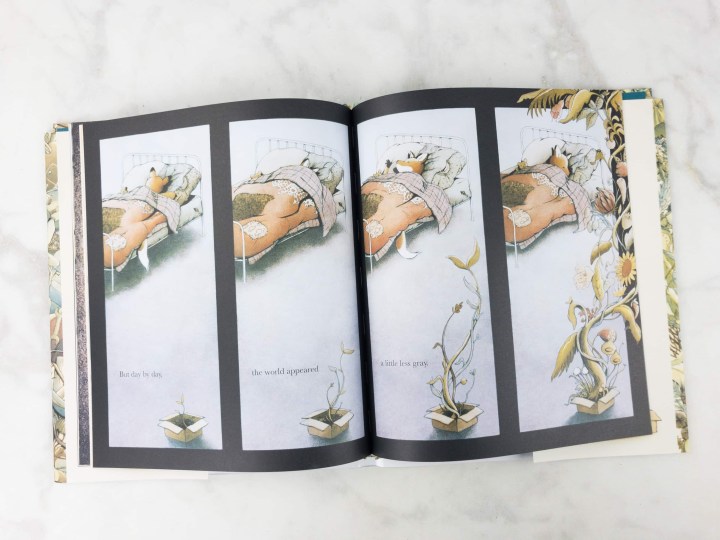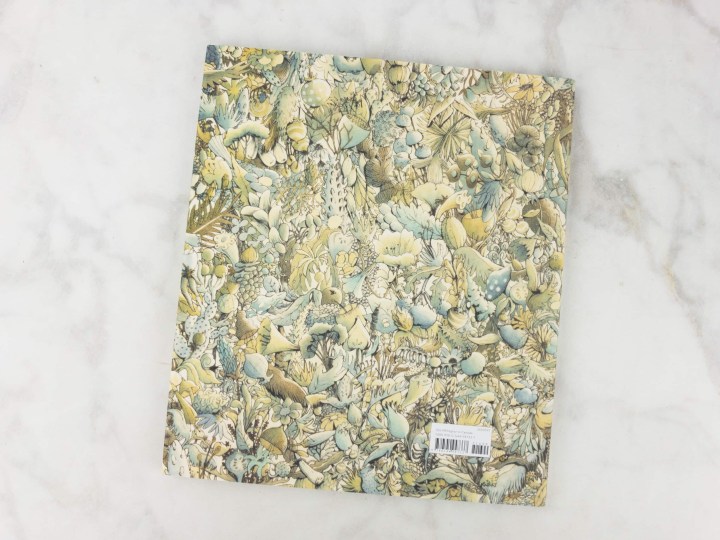 This book was perfect for a hope and nature theme.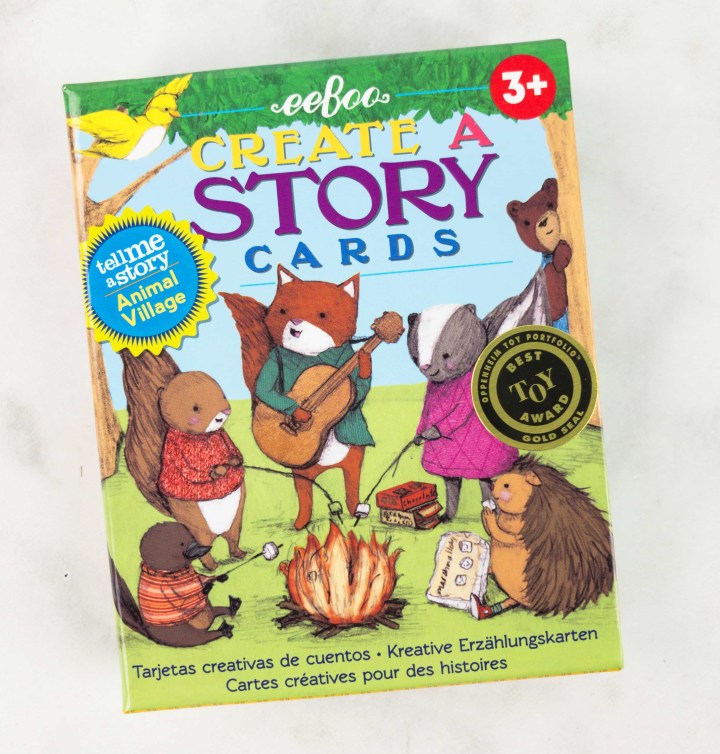 eeBoo Create A Story Cards Animal Village ($11.95) I hate to say it, I had really high expectations from that first box we missed, and these story cards were a bit of a letdown for me.
The cards are designed to be used to be mixed and matched and your own stories can be told.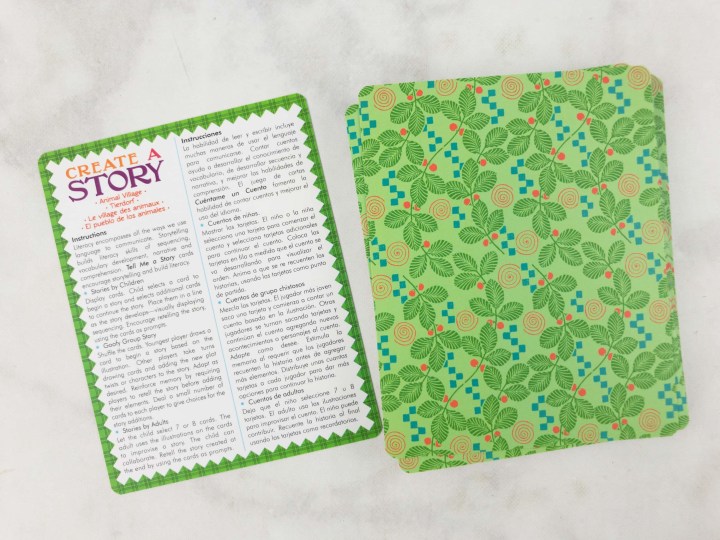 There are a lot of cards for a lot of stories.
Although they're rated 3 plus, my 8 year old was the only one that was into them, my 2 year old and 6 year old weren't interested at all.
The total value of this box was $33.25, well below the $39.95 cost, which does include shipping. I didn't get a wow vibe about this box at all, I was expecting probably too much based on their first box. I think it's quite pricey, and unlike some of the other kids books subscriptions, doesn't come wrapped, which adds to the fun. Am I being too harsh?