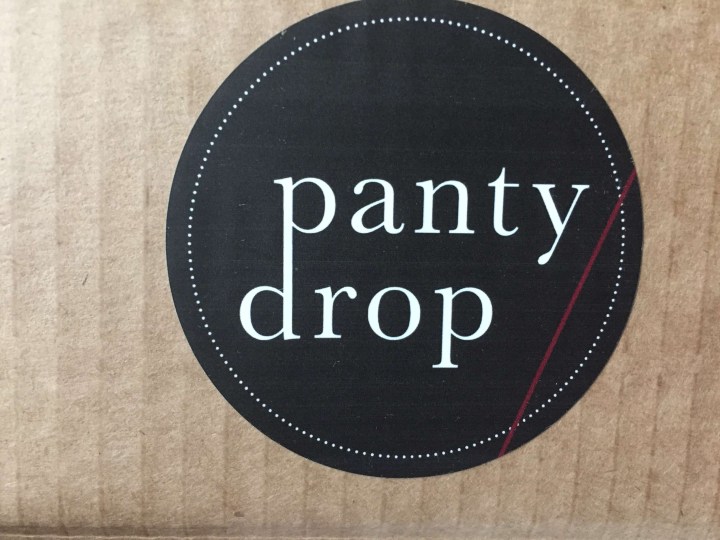 Panty Drop is an underwear subscription box that sends you three pairs of new panties once every three months. They have two styles of box — the Basic box which is $35 a month and the Premium box which is $65 a month. Both include three pairs, the only difference is the brands/designers included. I am always up for refreshing my underwear drawer, so let's get into it!
When you subscribe, you can customize your box in a few ways — your size, what coverage you like, and what fabrics. The default subscription is every quarter but you can request a higher frequency if you like! Returns are free (within the US) so if you don't like something you can send it back.
For fellow Canadians like myself, I do want to caution you that Panty Drop declares the full value of the subscription on the box — my box is the premium box at $65, and with our poor dollar this works out to be $90 CAD and so I was charged an additional $20 in duty. It can be hit or miss on whether customs inspects your package or not, but be warned it can happen with any subscription box that crosses the border.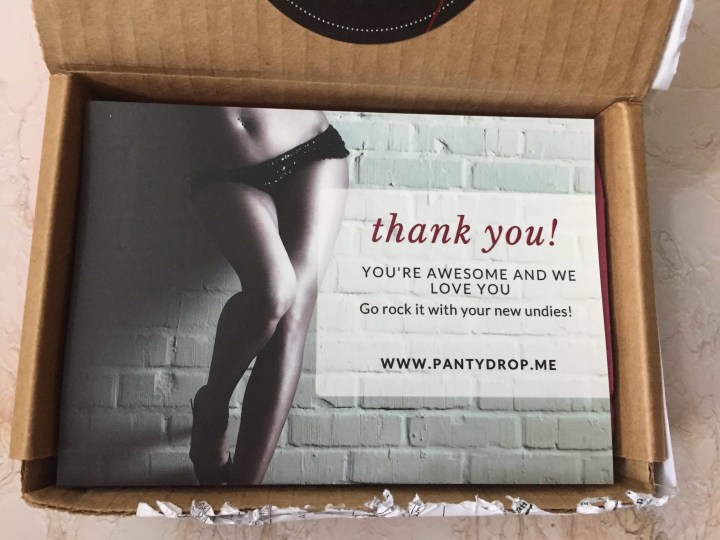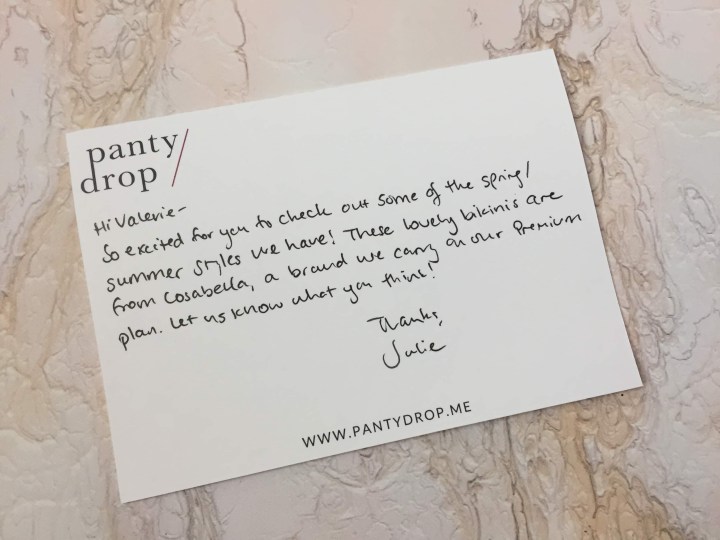 A handwritten note from founder Julie was included! All three of my selections are from the brand Cosabella. They are made in Italy!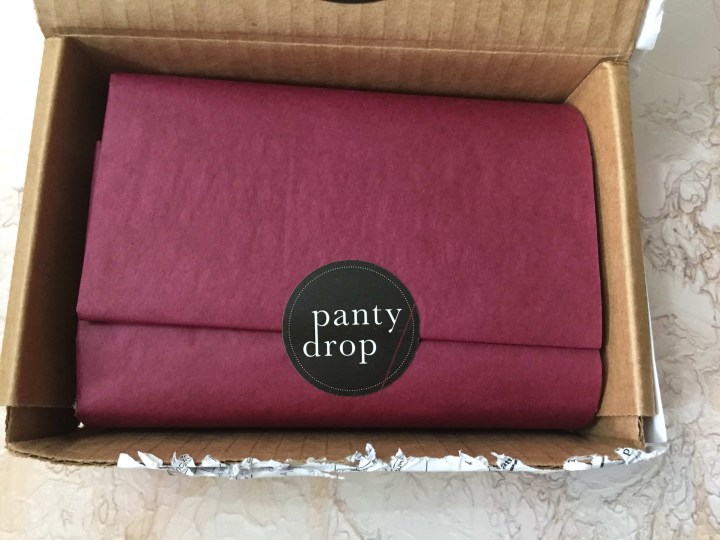 The packaging and presentation is immaculate. I love it!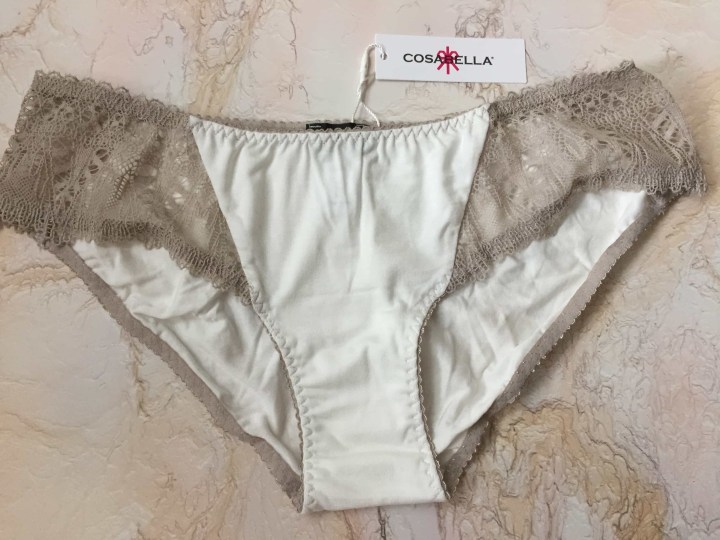 The first pair I pulled out were these adorable and soft hipsters with lace detail. They are 90% modal and are really, really soft.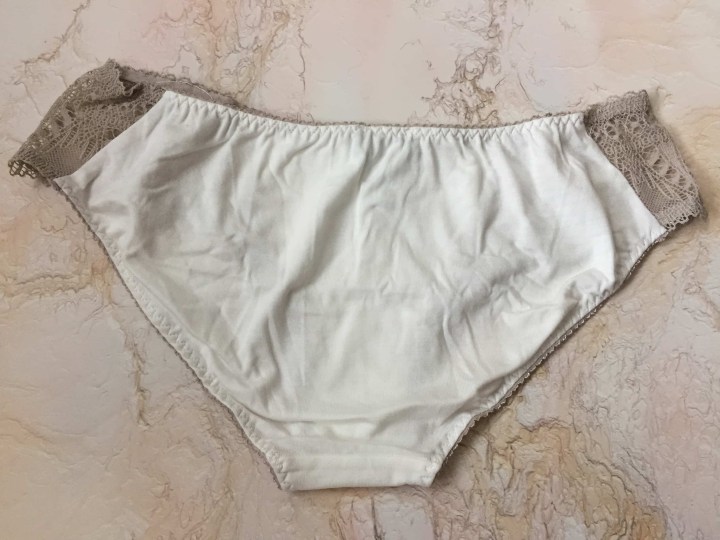 The back has bikini coverage which is just right for me!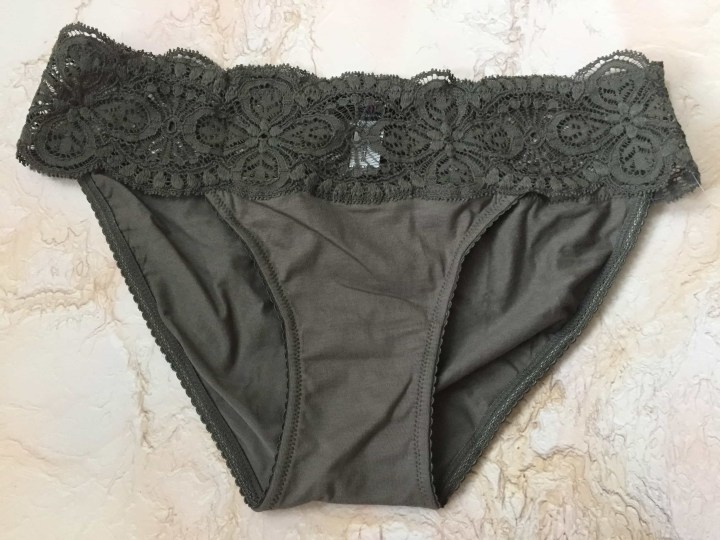 The next pair are a warm grey. These are 80% cotton. The cut on these is higher, and the lace is quite unforgiving in its stretch. I really had to wiggle into these!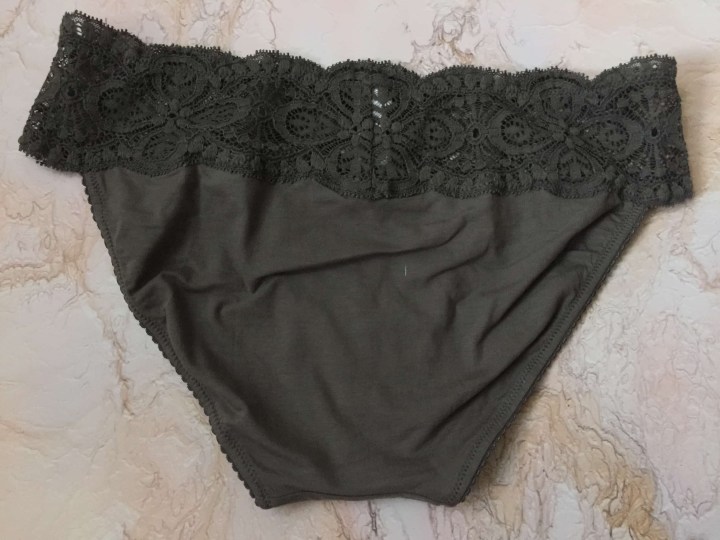 Sadly these are more suited for someone without wide hips, as they cut into my skin a bit and aren't very comfy.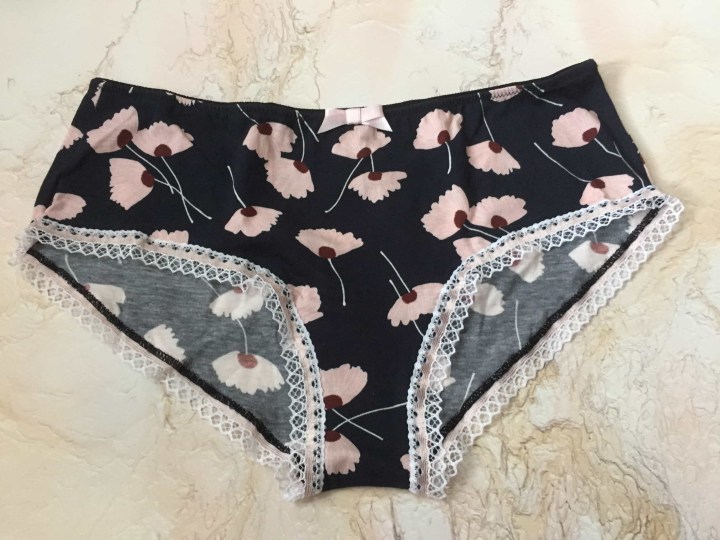 The last pair are so cute, I could cry. The print on these immediately caught my eye! The fit on these is not as forgiving as the cream pair but they still fit. They are 75% cotton.
The tag on this inside of these is rather itchy, so I took a look to see if I could remove it and discovered these are a collaboration between Cosabella and the Japanese designers Paul & Joe! No wonder I loved the print — they are famous for their elegant and quirky patterns.
Customs snafu aside, I really liked Panty Drop! I think the Premium box would only work for me as a splurge because of the exchange rate — taking into account the Canadian dollar, the shipping, and the possibly duty tacked on, it works out to $40 per pair for me and that is definitely a splurge! I would probably be more keen to try their Basic box as the price point is more in range of what I personally would look for when underwear shopping — and having someone pick out cute patterns and styles for me is what makes it so fun!
What did you think of my Spring Panty Drop box?