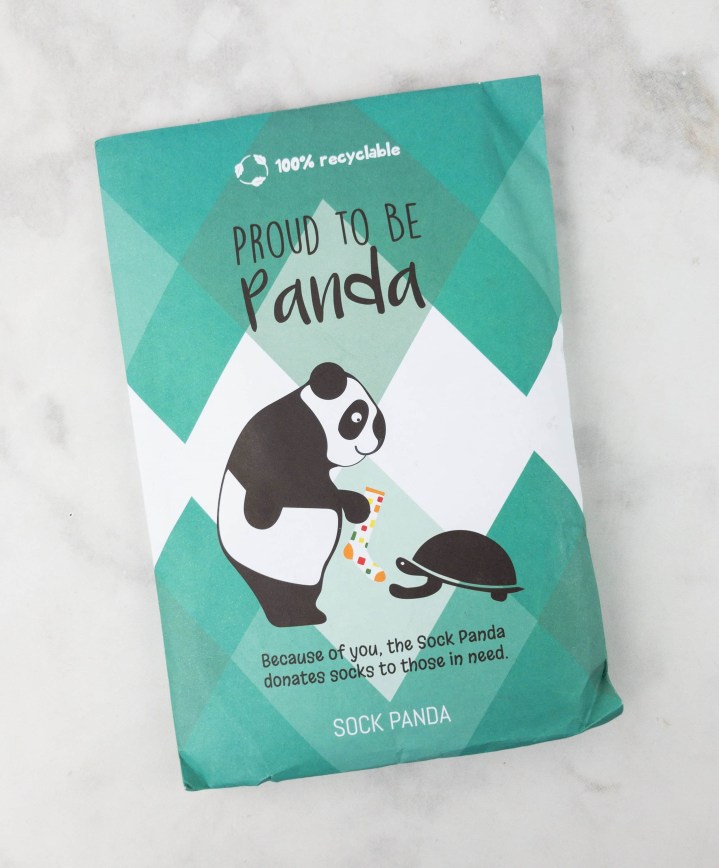 Panda Pals is a play and learn monthly sock subscription for kids. The outer packaging often has cool Panda-themed illustrations –  this one is simple and adorable, but some are pretty intense!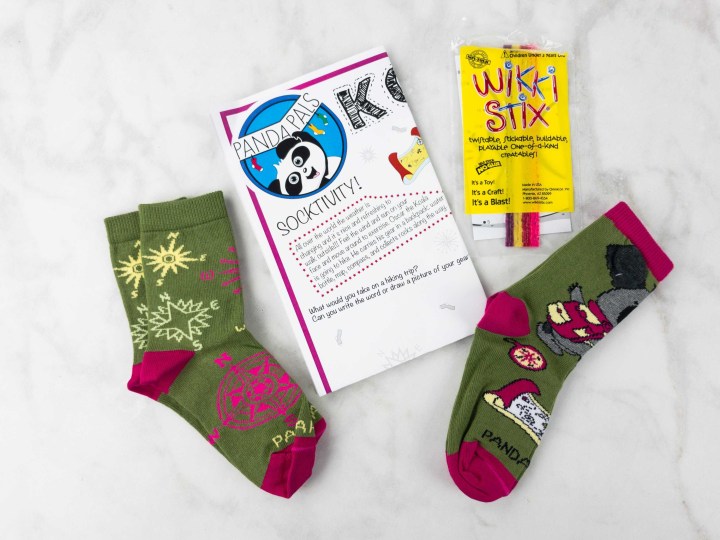 Everything in the box. You get two pairs of cute socks and socktivity pack.
DEAL: Save 10% on your subscription. Use coupon code PANDA10.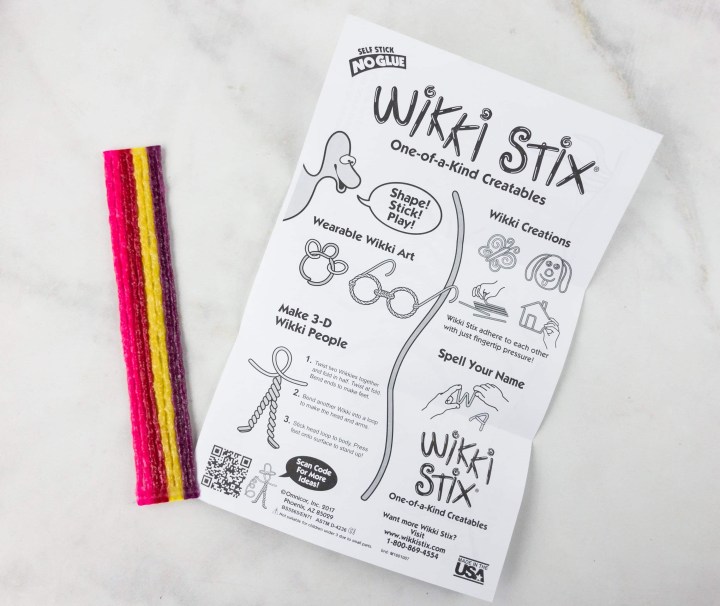 This pack came with Wikki Stix, which are bendy, wax-covered string that can be used to create all kinds of cool shapes and sculptures.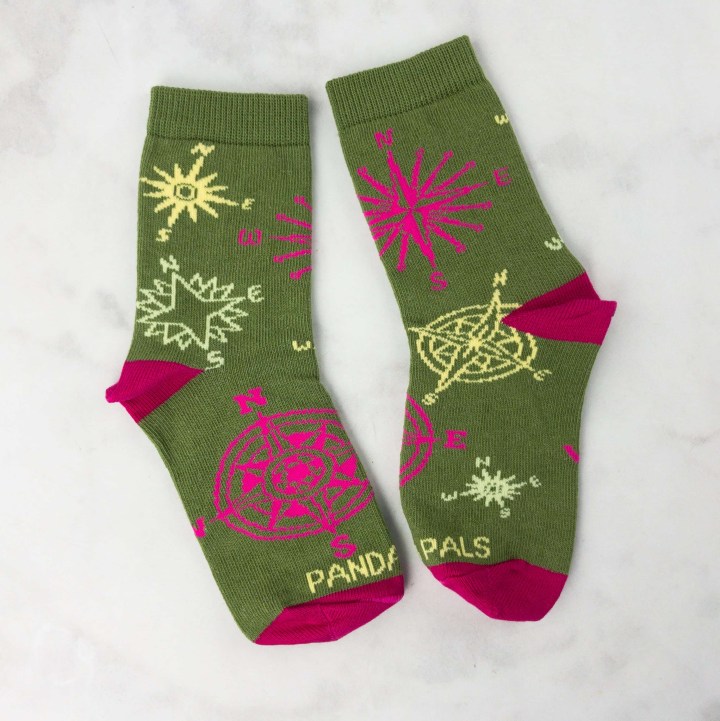 Each Panda Pals includes two pairs of socks, each with a cool design. One pair have pictures of compass. The image runs across the front of each sock when worn (it only looks split across the socks because we are seeing opposite sides of each sock in this photo).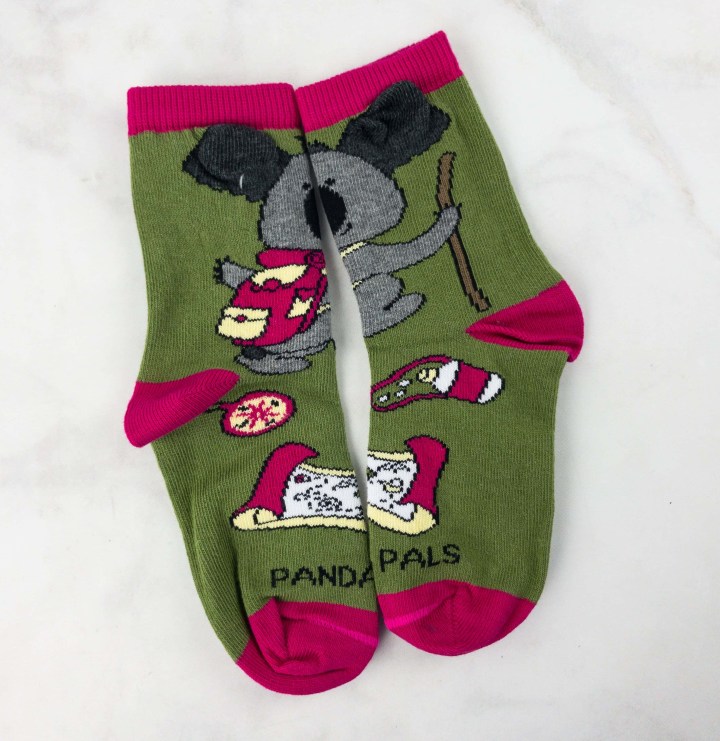 The other pair has a picture of Oscar the Koala. Both pairs are super adorable! The sizing is very versatile – I've had both my 2-year-old and 8-year-old in the same size socks, though they were knee socks when worn by the former! The construction is good, too – we've never had issues with socks wearing out quickly or elastic failing. Each pair is constructed of durable Peruvian cotton.
The koala socks have tiny panels sewn in so that the ears stick out!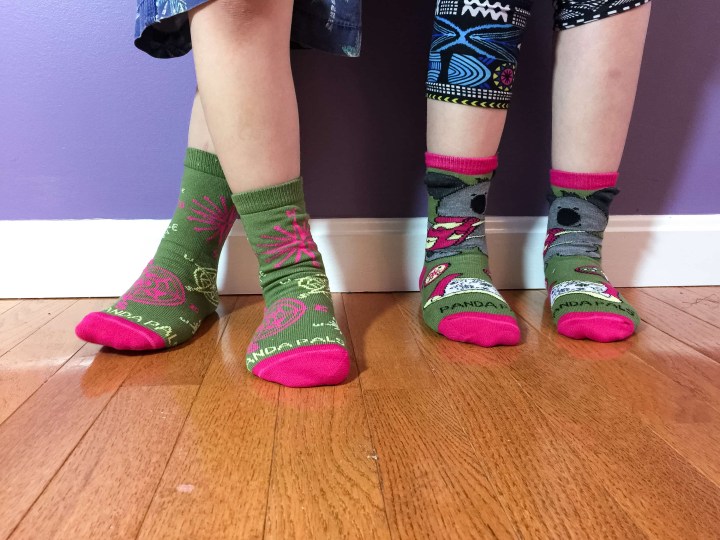 They fit both of my older kids (6 and 8) very well.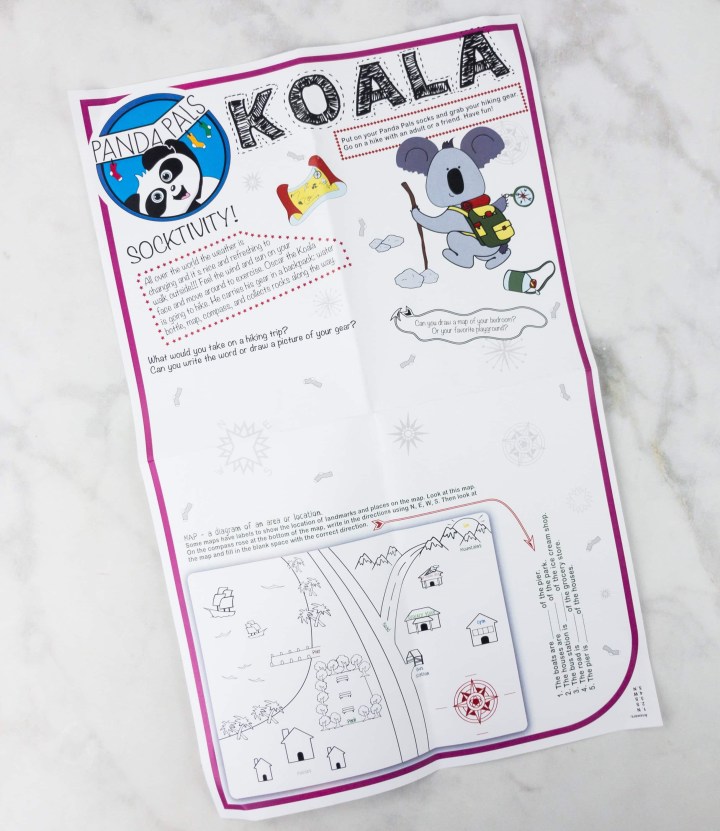 The socktivity is just fun, learning related activities and not necessarily sock-dependent. Both sides of the activity sheet have learning activities, including coloring, drawing, facts, and more.
This month was called "compass" and had orienteering themed activities.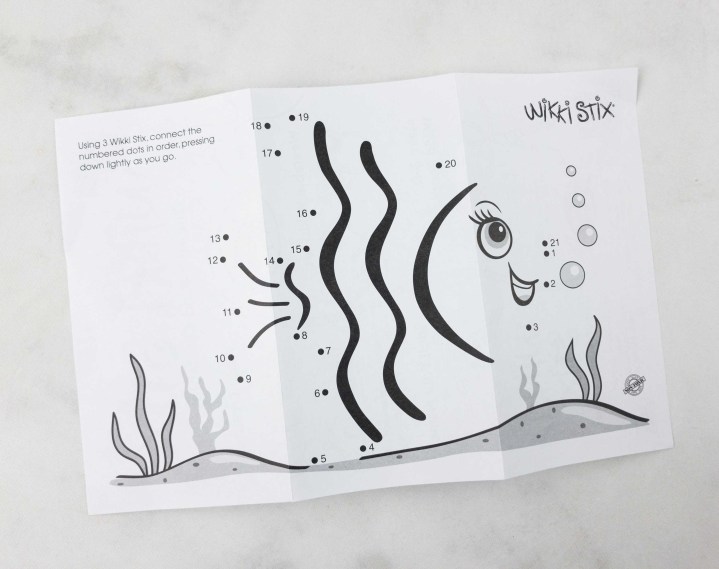 Our pack of Wikki Stix also had a connect-the-dots activity.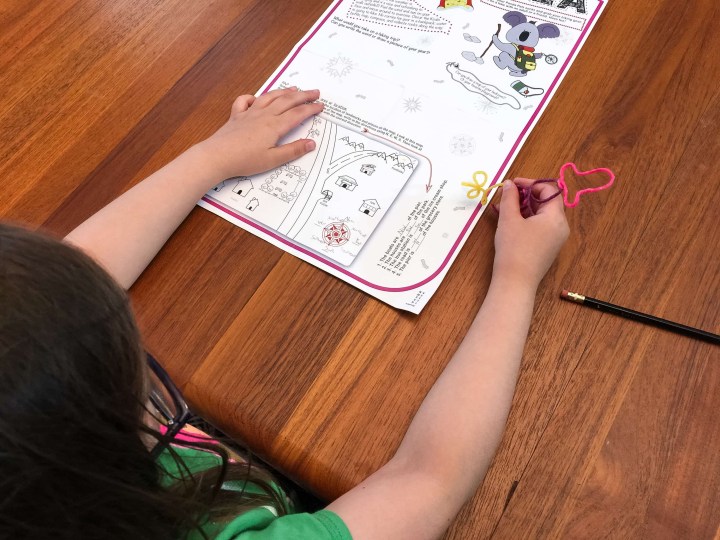 My daughter was pretty funny — when she saw the Panda Pals envelope, she immediately and specifically asked to do "the socktivity."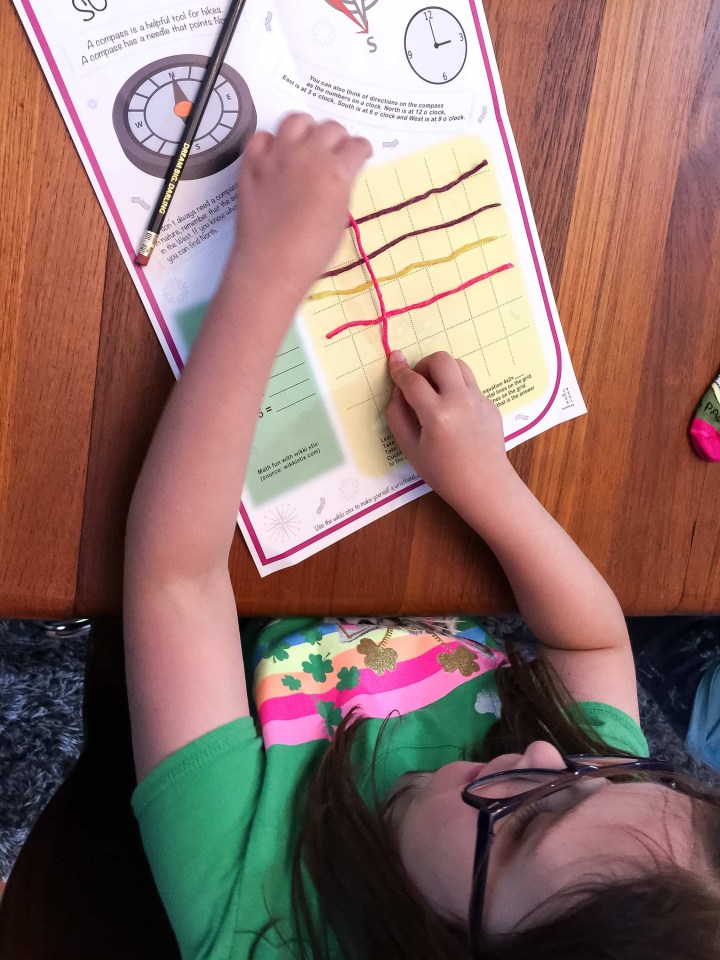 This one had a cool graphical math trick I had never seen before. You lay out horizontal and vertical lines to represent the two numbers you want to multiply, and the number of intersections gives you your answer.
Panda Pals is a very unique subscription, combining practical clothing and fun activity subscriptions in one. The activities are great – they aren't overly complicated and are easy to dive into. Our kids had a lot of fun with it — the socks themselves are so cute the kids loved wearing them!
Have you tried Panda Pals?