Nerdy Post is a subscription that sends original, hand lettered stationery, posters, prints, stickers, and other paper ephemera around a different theme each month! Not into that month's fandom? You can easily skip your shipment. While most items are created by Alexis Lampley, the owner of Nerdy Post, they've been including items from other artists and shops, too!
They now have Nerdy Tees, too, a matching shirt subscription. We're hoping to see the tee as an add-on option to this subscription soon! See the tee for April here!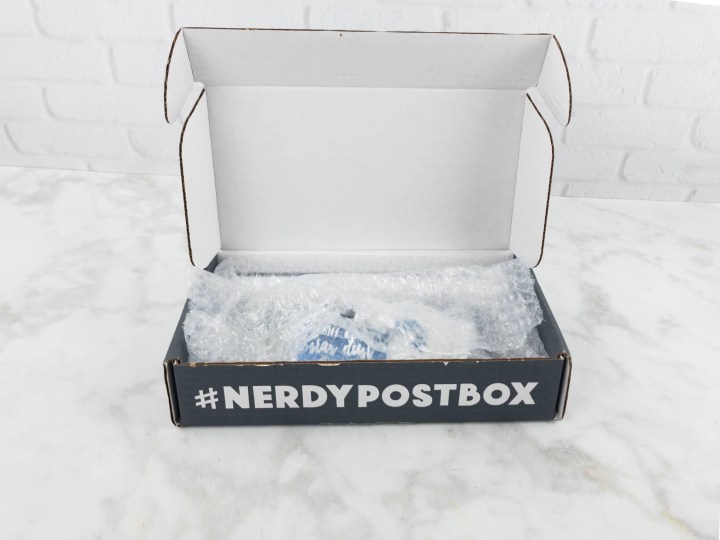 Everything is packed nicely into a box to protect all the contents.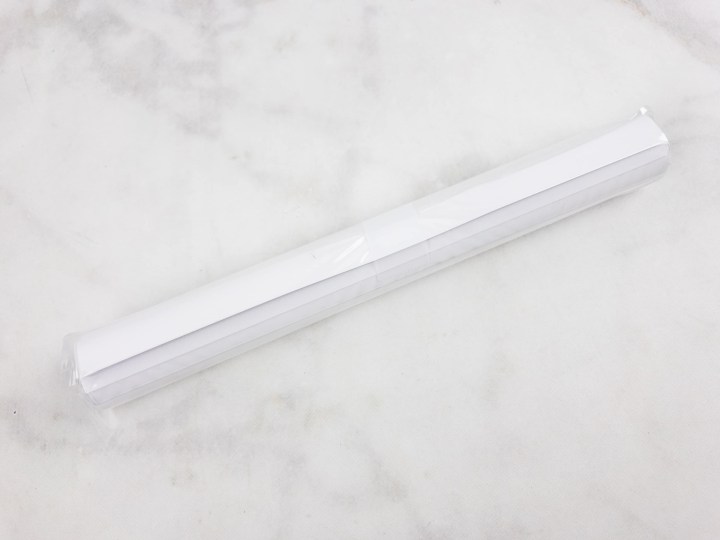 DEAL: Save 10% on your first month of Nerdy Post! Use coupon code NERDYNEWBIE. Does not apply to Nerdy Tees box.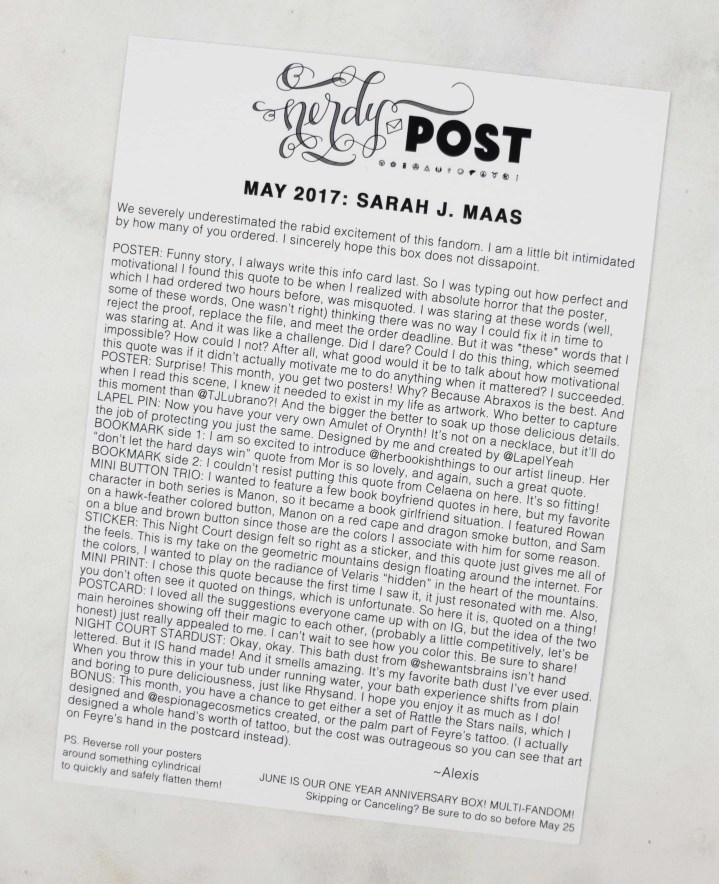 The theme for May is Sarah J. Maas – the bestselling author of Throne of Glass! The information card gives you a list of all the items in the box and a bit of an idea into the creation process.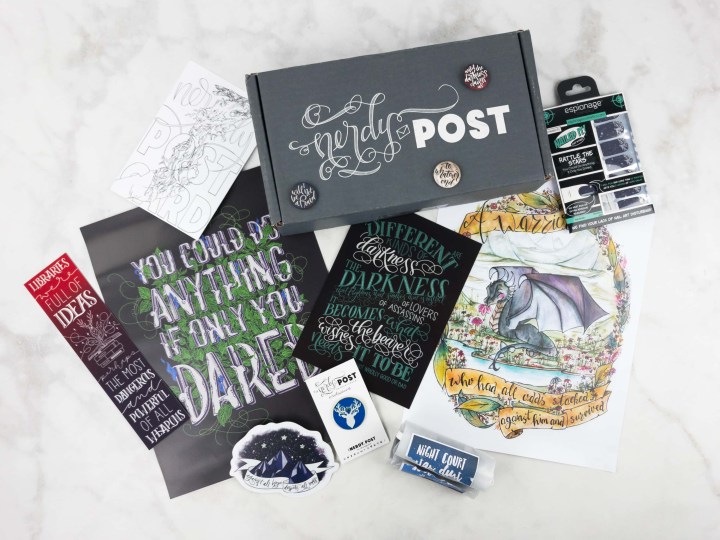 Everything in my May box!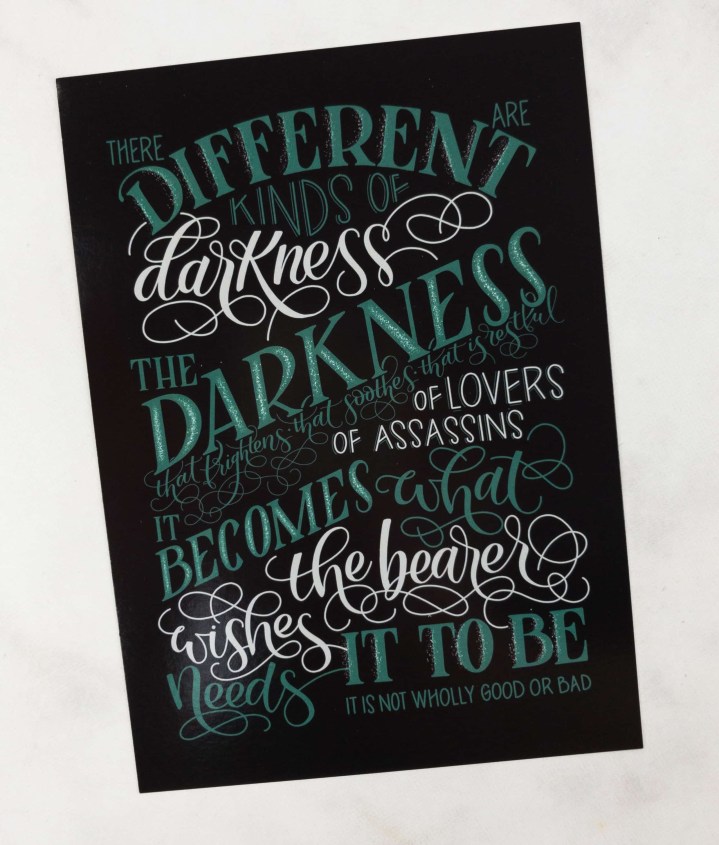 "There Are Different Kinds Of Darkness" mini print – It's a quote from A Court of Mist and Fury by Sarah J. Maas. The typography looks great and the back is the information card.
Lapel Pin – It's the Amulet of Orynth, an heirloom of House Galathynius from the Throne of Glass series.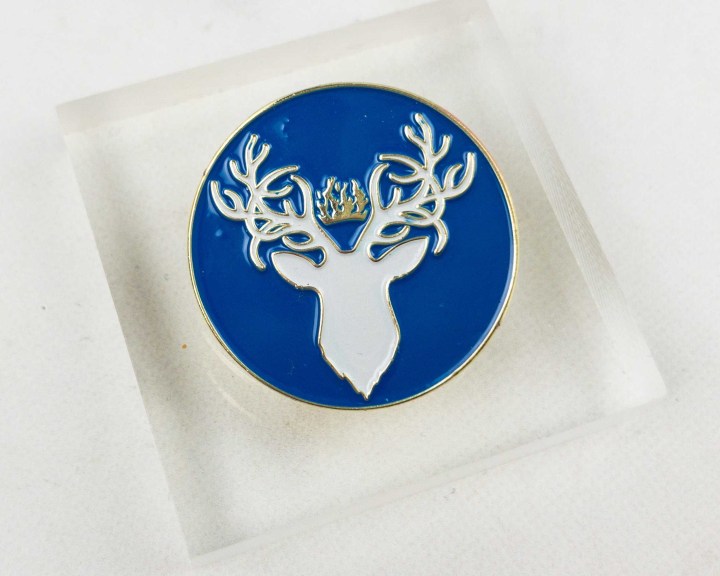 It's not on a necklace but it looks just as gorgeous. There are some defects in the blue background, it would have been a tad nicer if it were totally smooth. I haven't seen any other Lapel Yeah pins with that, so I'm calling it a one-off.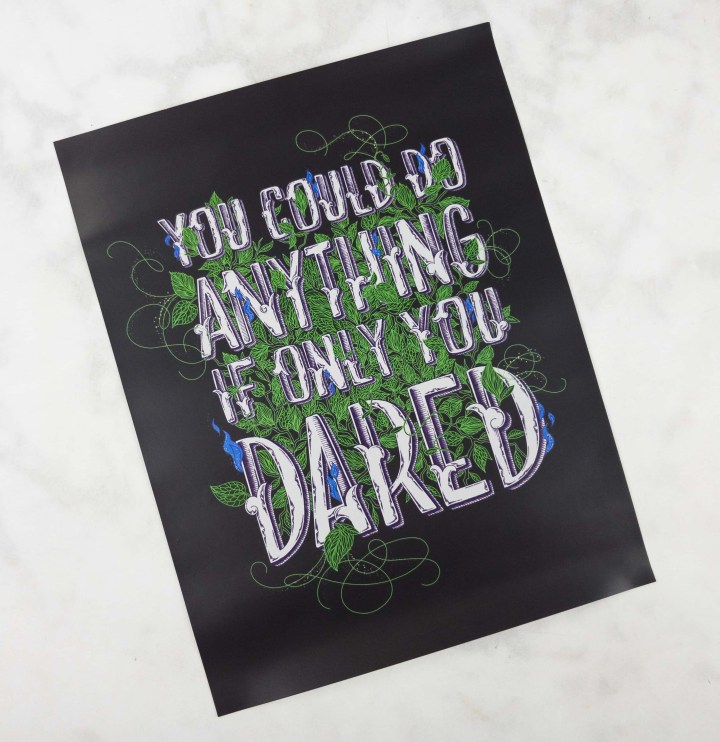 "You Could Do Anything" Poster – We got another poster in this month's box and I love it. The typography is detailed, while the message indeed motivational! The information card noted that the Nerdy Post owner was also super motivated by these words – when she went to write the information card she noted in horror that the quote was wrong. Re-lettering the poster in 2 hours is NO easy task, but she nailed it! Really, what other choice do you have?!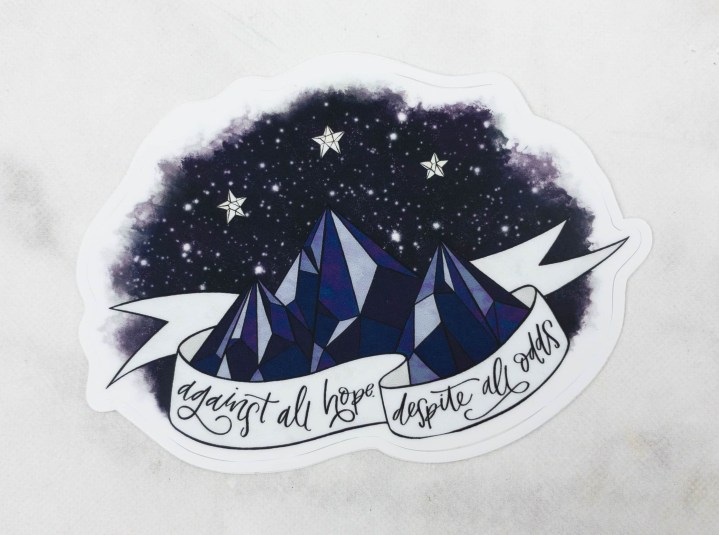 "Against All Hope, Despite All Odds" Sticker – Beautiful words, captivating design!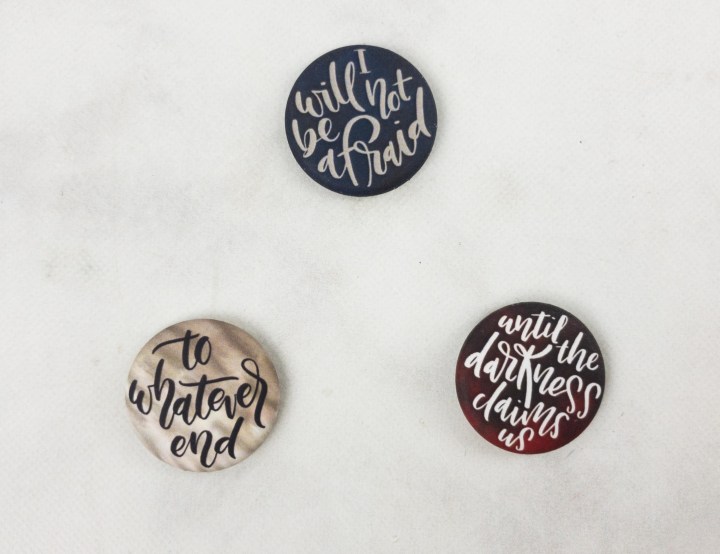 Mini Button Trio – Such high-quality buttons that even non-Throne of Glass fans will surely appreciate.
"Don't Let The Hard Days Win" Bookmark Side #1 – Nerdy Post's bookmarks are always something to look forward to! This month, we got a two-sided bookmark with a different design on each side. Side #1 looks cool and hip and is from artist herbookishthings.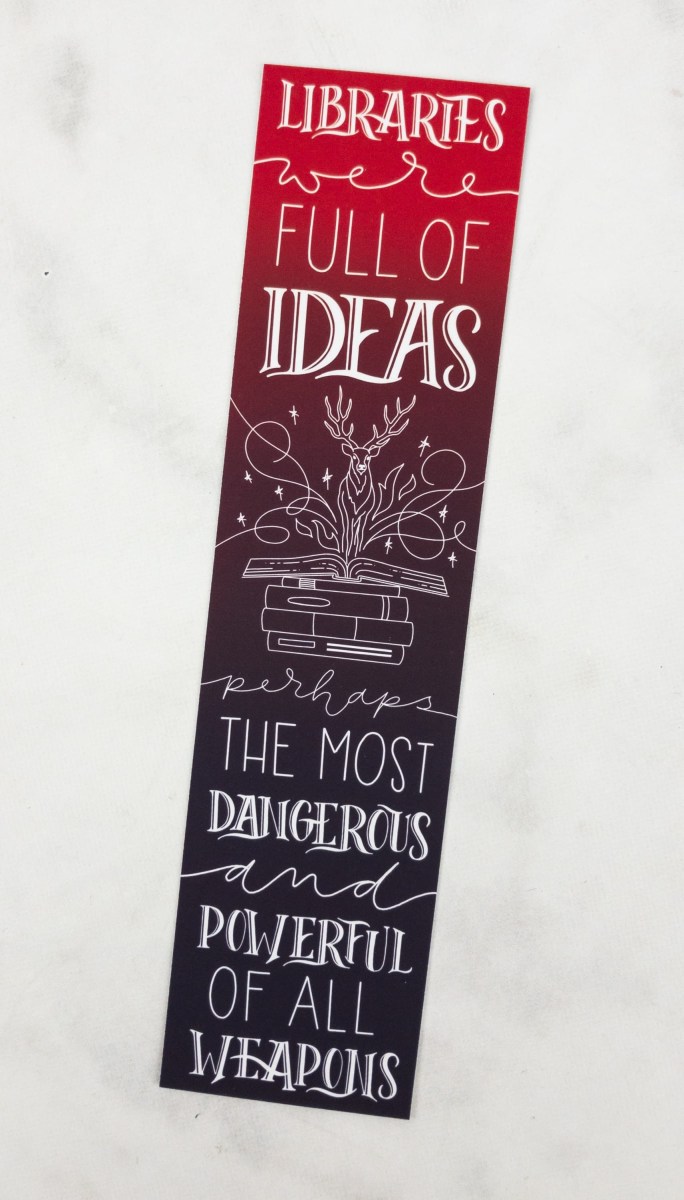 "Libraries Were Full Of Ideas" Bookmark Side #2 – Meanwhile, the other side will surely please the book lover in you!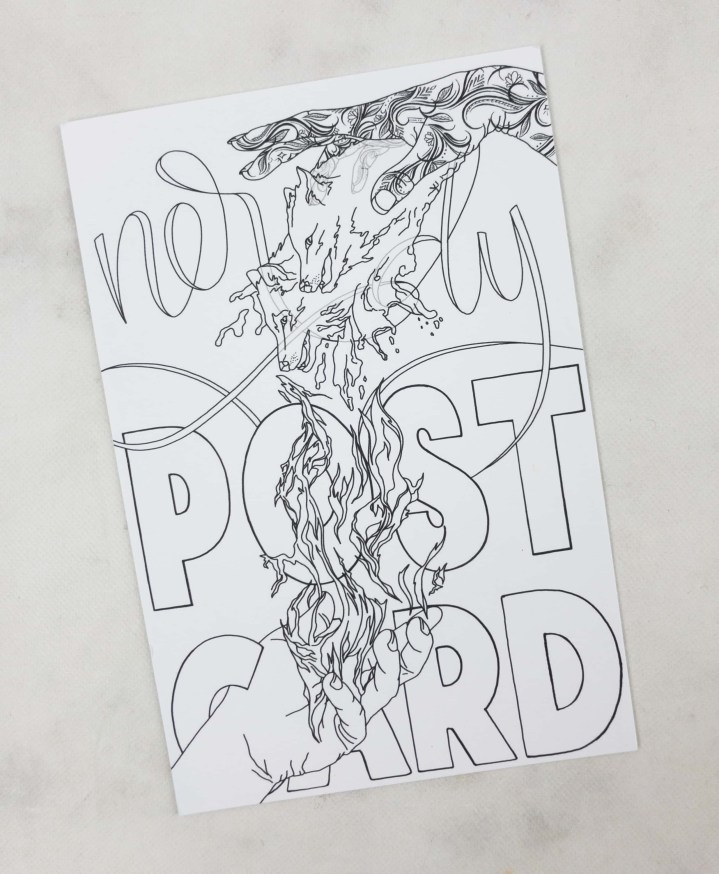 Nerdy Post Card – This month's color-it-yourself postcard is a bit challenging to do because of its intricate details, but still fun!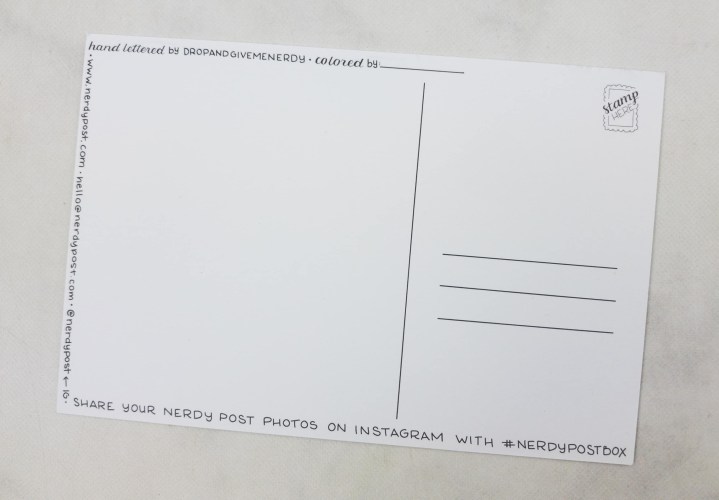 A space to write your own message, and a reminder from nerdy post to share photos of the box on Instagram!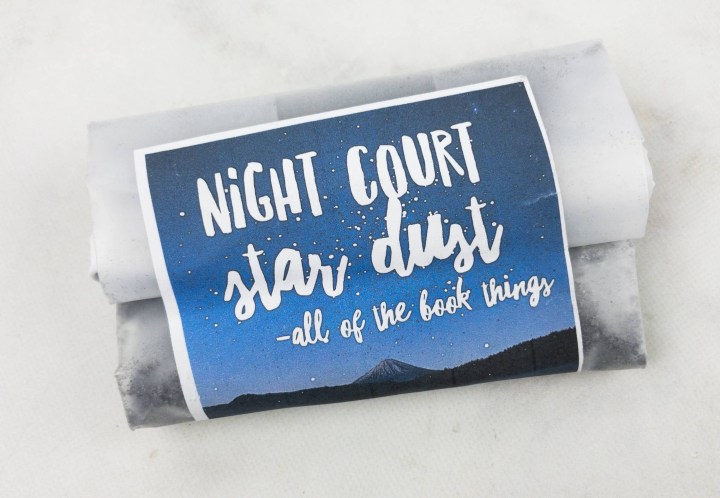 Night Court Stardust from AllTheBookThings – Move over, bath bombs. Bath dusts are the new trend.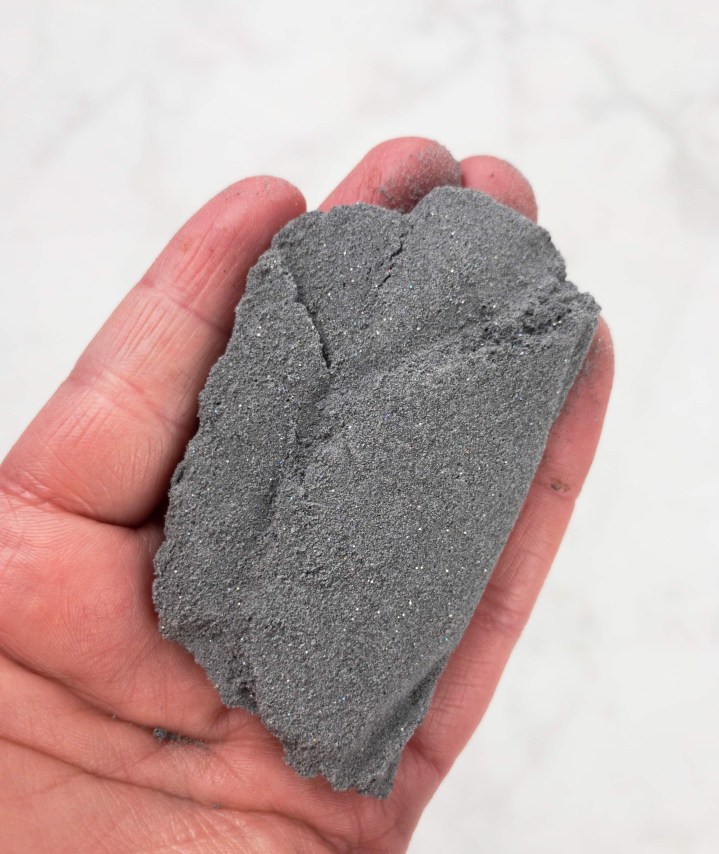 It looks like a lump of cement, but worry not, this bath dust feels great on the skin and smells good too. It's also sparkly!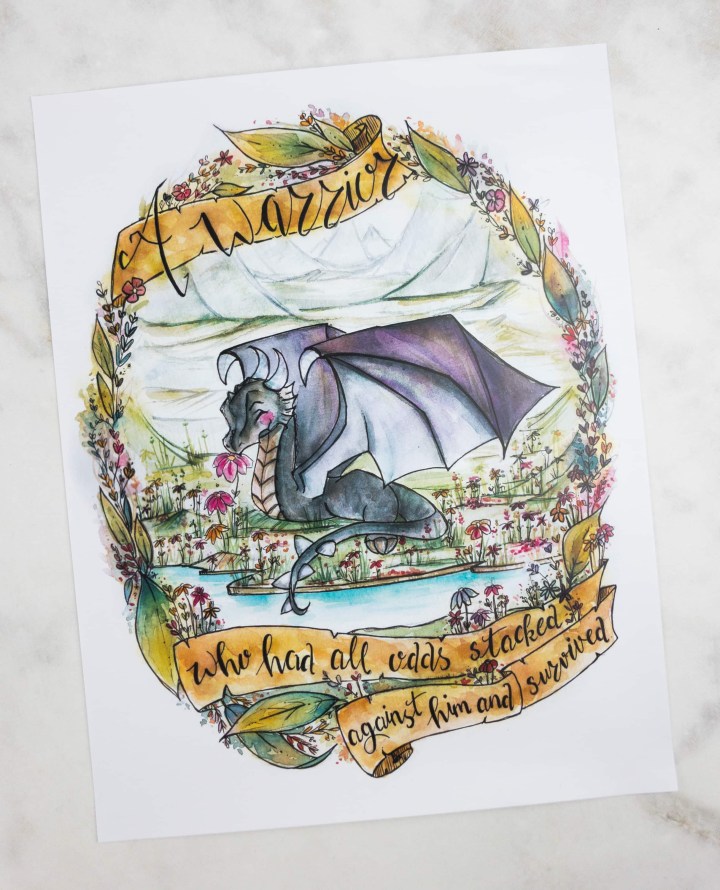 "Warrior" Poster- This print deserves to be placed somewhere it will always be seen and appreciated. It's so pretty! Plus, it matches the style of TJ Lubrano's poster from last month (also the artist here, obviously!). (find her on Instagram or Etsy)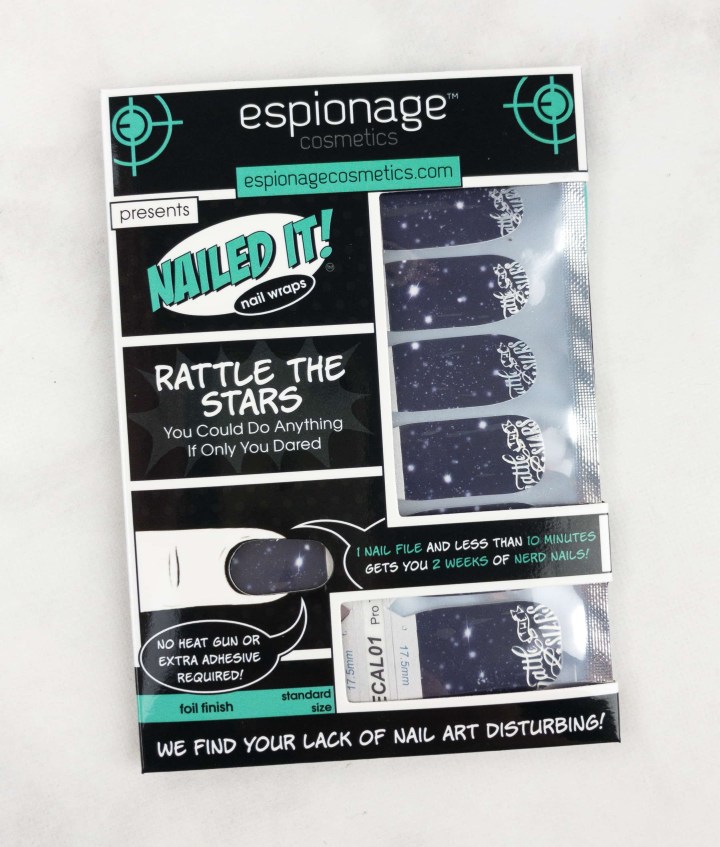 Bonus! "Rattle The Stars" Nail Wrap from Espionage Cosmetics – Even the bonus item fits well with the theme! FYI Espionage has it's own nail wrap subscription too as well as a quarterly lifestyle/beauty box.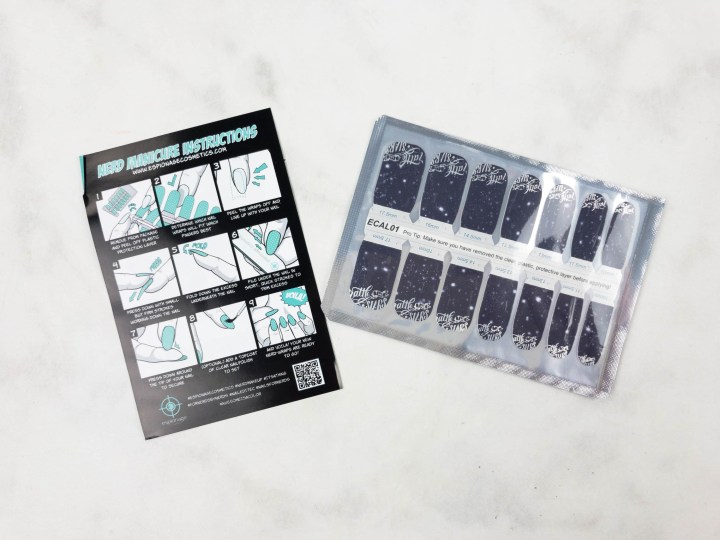 The set of nail wraps come with detailed instructions in pictograph style.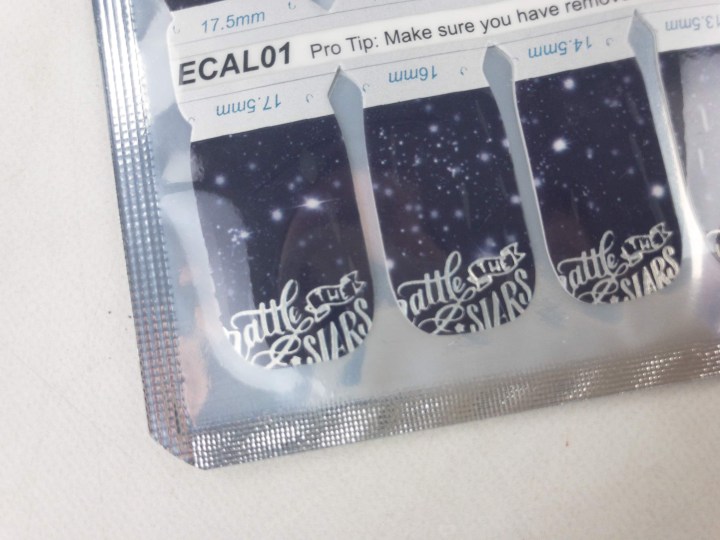 Some subscribers received the palm part of Feyre's tattoo as their bonus.
Nerdy Post will bring out the nerd in you! Every piece in this month's box is original and high-quality – from the posters and prints to the stickers and other paper ephemera. Themes vary, so you can look forward to something fresh every month. Even if you're not so much into the fandom, the items are just so hard to resist! They also finally figured out how to ship Nerdy Tees along with this subscription, saving lots of dough on shipping. Hooray!