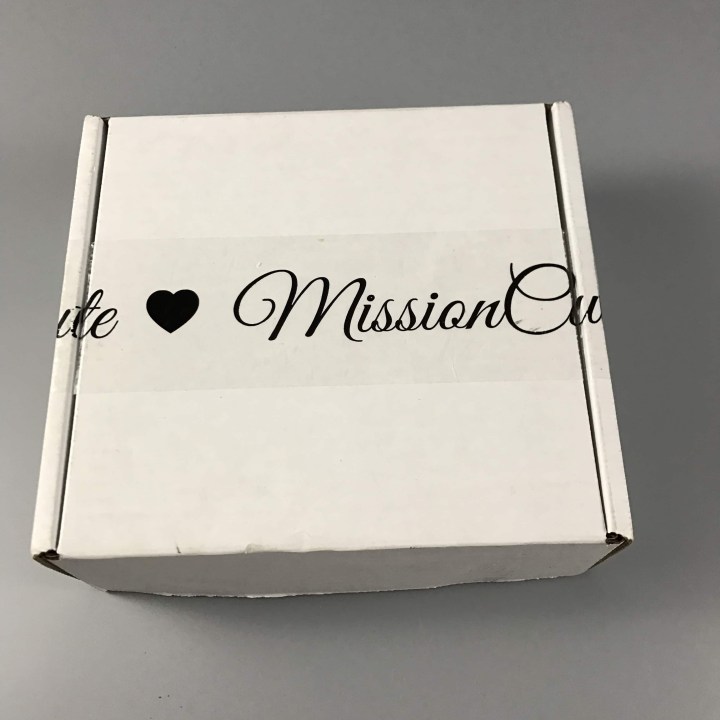 Mission Cute is a monthly subscription box of cute – plus half the net proceeds go to that month's nonprofit pick. Each MissionCute box comes with at least 2 items made by small-but-mighty artisans and local businesses. By joining MissionCute, you'll receive a box of 4-6 handcrafted items starting at $39 a month for the deluxe box.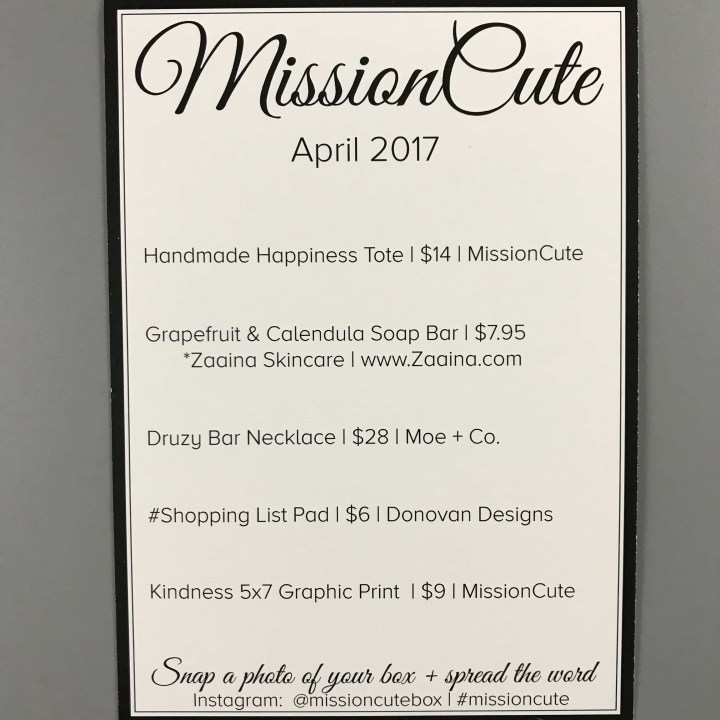 Card of Contents includes a list of items with websites and prices. It also includes how to stay in touch via social media.
DEAL: Save $10 on your first Deluxe box with coupon code MISSIONTEN.
Happiness is Handmade Tote ($14). I have a bad issue – my issue is I love all bags in all shapes and sizes. This one is great for grocery shopping, hanging out at the farmer's market or a trip to the library. I love the quote too! It's true that you can't spread happiness if you don't make yourself happy first.
Grapefruit and Calendula Soap by Zaaina ($7.95). The scent of this soap is as gentle as the ingredients used in it's making. In my opinion, coconut oil makes the world go round and finding it in my soap makes me happy and my skin feel moisturized. After using this fine product, I wouldn't bat an eye at the price tag, it's a great quality soap.
Druzy Bar Necklace by Moe & Co ($28). It's beautiful and understated, I love the simplicity in this statement piece. I wish the pictures showed how pretty this necklace is, the blue/purple color is magnificent.
#Shopping List Pad ($6). Personally, all of my shopping lists are way longer than this pad, but it's so darn cute! I added a magnet to the pad and it proudly stays on the refrigerator to help my family give me ideas of what I need to shop for in order to keep us all a bit more organized.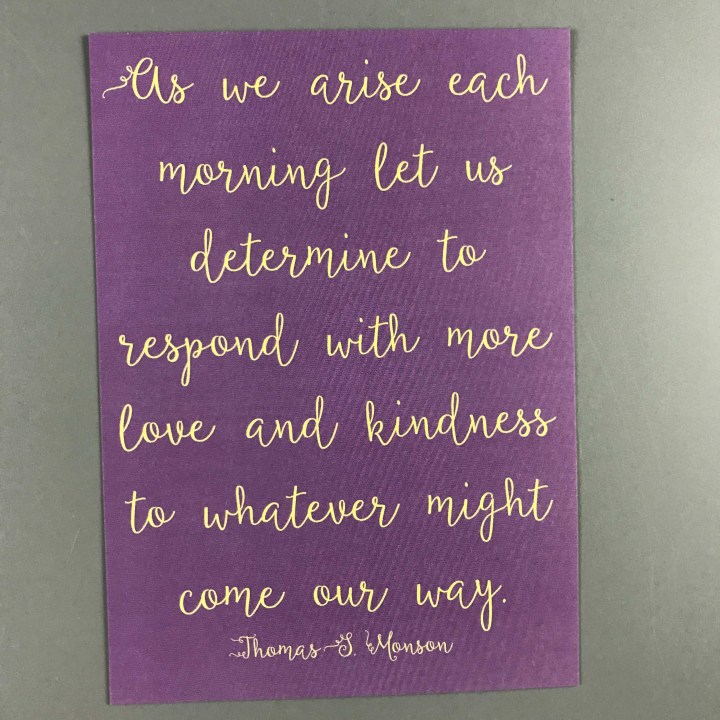 Kindness 5×7 print ($9). What a beautiful reminder this quote is to stay kind. "As we arise each morning let us determine to respond with more love and kindness to whatever might come our way." Thomas S. Monson. Even though I don't agree with the price associated with this print I love the message and promptly framed it and hung it in my daughter's room as a constant reminder to share kindness and understanding. A reminder to us all that the choice is ours each day.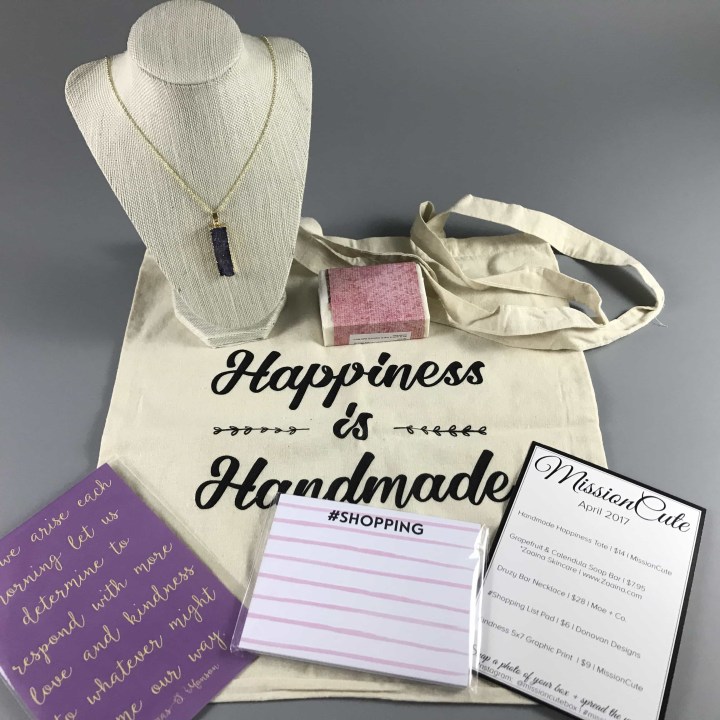 This month's box didn't have the amount of color I like but had a great message about being positive and promoting kindness. I complain each month about the price of the graphic print and I did this month as well but the message it sent was loud and clear. I think as we get busy, tired and overwhelmed by everyday life we sometimes need a reminder that happiness and kindness are still in our hands and how we choose to treat those in our path is also in our hands. Mission Cute has done a great job of reminding me to keep being the best person possible and to rise above with compassion. I can't wait to see what next month teaches me or what lessons it can really solidify in my life.
Did you receive Mission Cute? What was your favorite item? Share below!