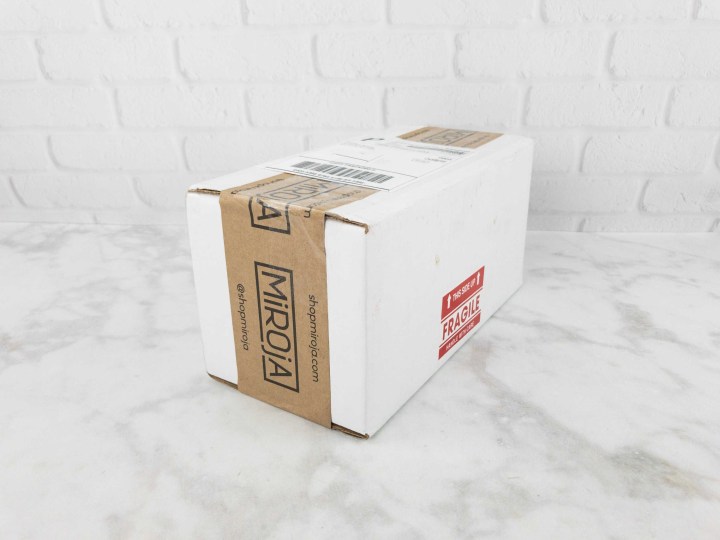 Miroja is a monthly plant subscription box that contains a succulent and plant accessories, starting at $29.99 per month. Every box focuses on simple + natural design, and makes a perfect gift for those who love plants.
There are multiple available plans! Currently available are the cactus, succulent, and marimo moss ball gift boxes ($24-25) with one small cacti/succulent/3 nano moss balls, one small vessel, soil and finishing rocks and the small home goods surprise gift box ($30) with 1-2 home items.
The box below is a small surprise gift box which is currently unavailable. The small surprise gift box ($29.99) has one plant or plant accessories, a vessel, and one home good. It's the same as the cactus/succulent gift boxes except with the extra home good.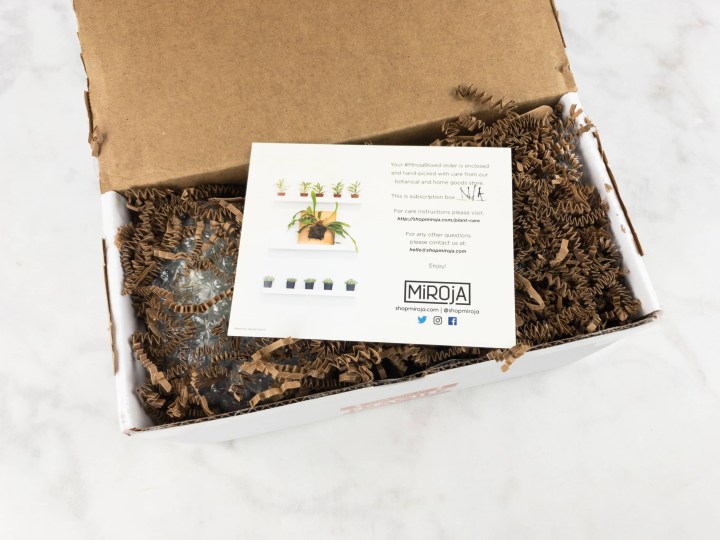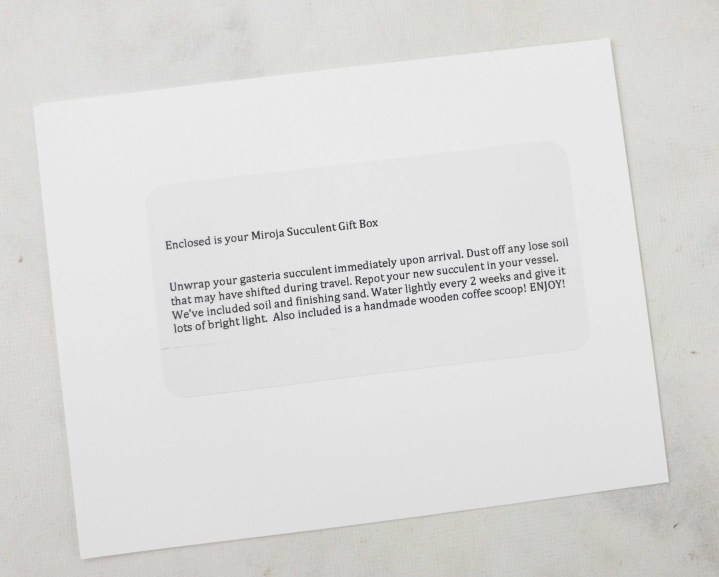 This card gives instructions for the plants, and a brief summary of the other items. The info card calls this a "Miroja Succulent Gift Box." I had to wonder if I received the wrong box.
Everything comes neatly protected in bubble wrap.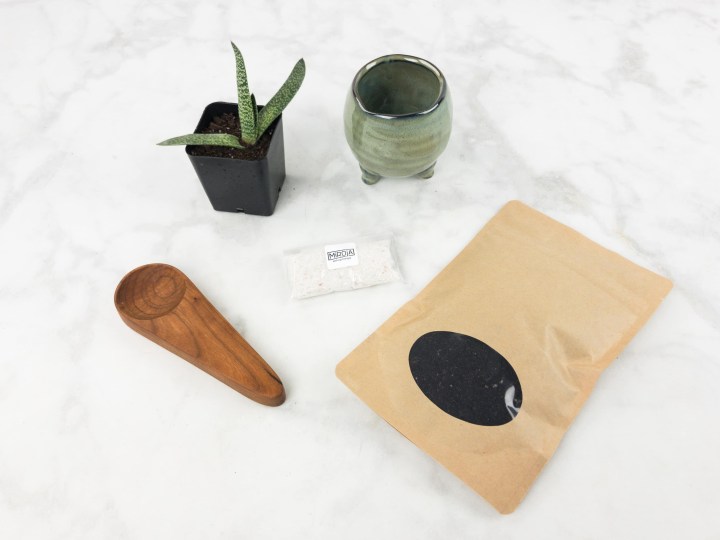 Everything in my Miroja Box!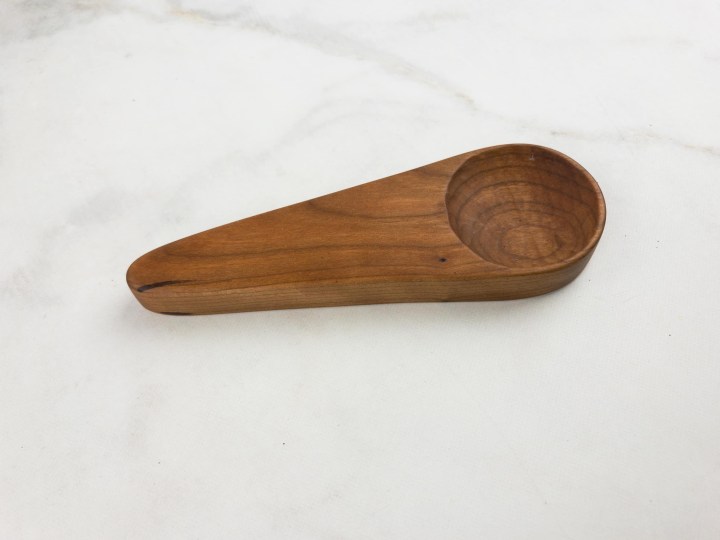 Coffee Scoop: I wish I knew anything about this besides the fact that it's a handmade coffee scoop. I don't drink coffee, totally hate it, so its allure is completely lost on me. My husband is pretty happy with reusing various scoops we get elsewhere, so we're trying to figure out some other use for this.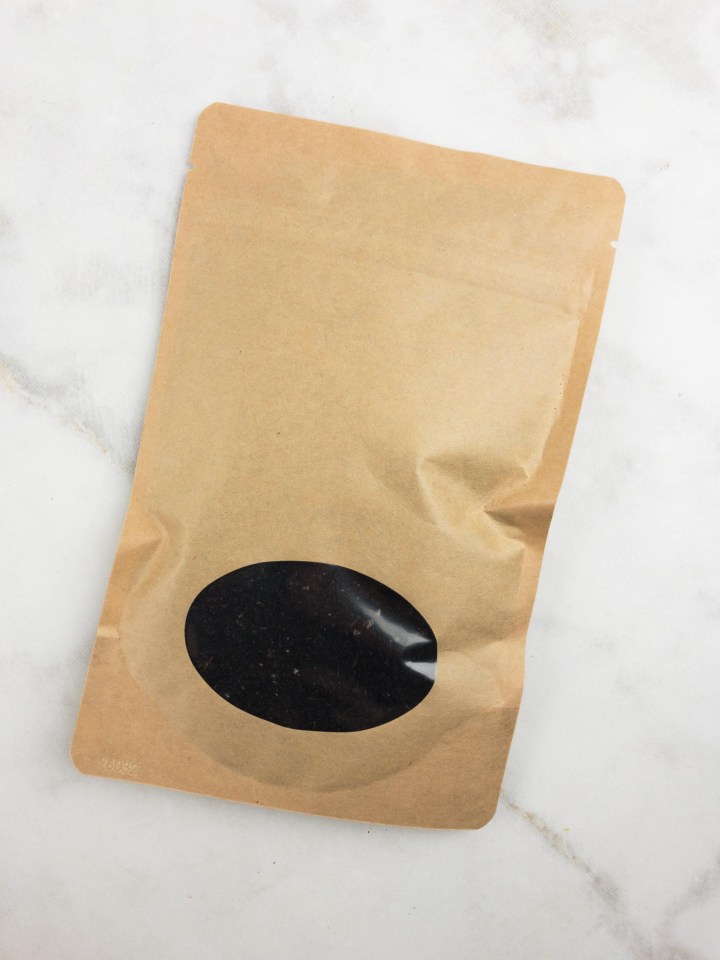 Soil for my plant!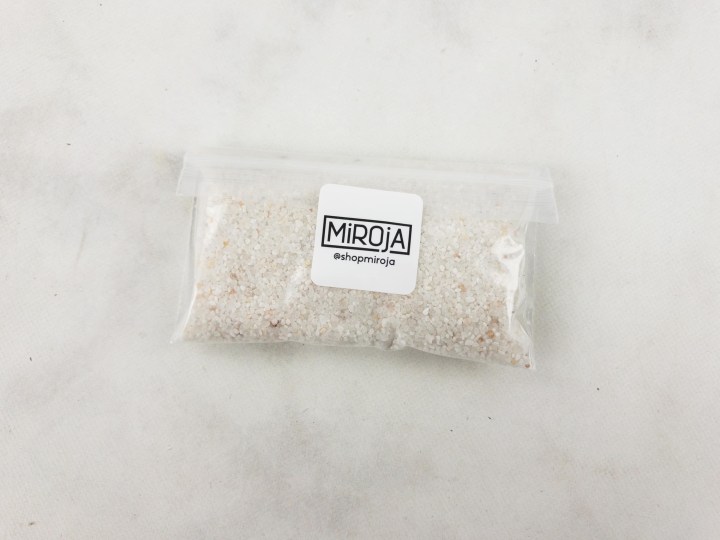 Do I call this gravel? Tiny rocks? Big Sand? Whatever it is, it's for finishing the top of your plant – the card calls it finishing sand. I was really happy to get this, it adds a fantastic touch to the finished product.
Ceramic Planter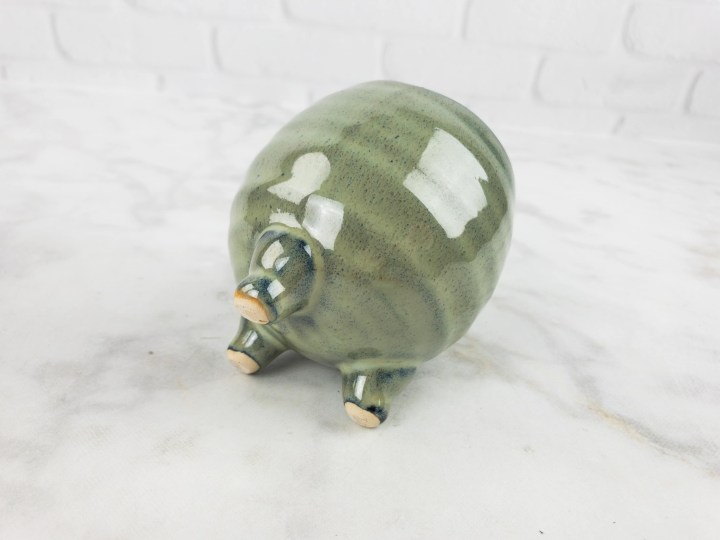 A pretty green glazed planter with lots of variation. I think it complements the succulent nicely.
Gasteria Succulent: I found this article which says
Gasteria is a relatively rare, Aloe-like succulent whose G. ​verrucosa species goes by the unfortunate name of "ox tongue." […] they are adapted to relatively lower light conditions than some more well-known succulents and are good houseplants.
This is good for my house. Because of my furniture arrangement I'm having issues with my cactus – it's too tall and not fat enough.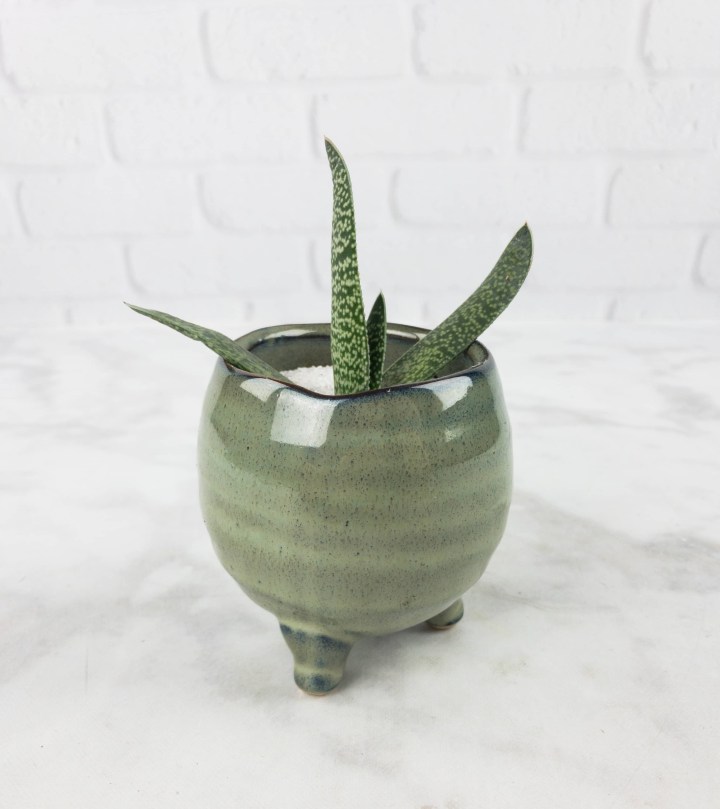 Gorgeous!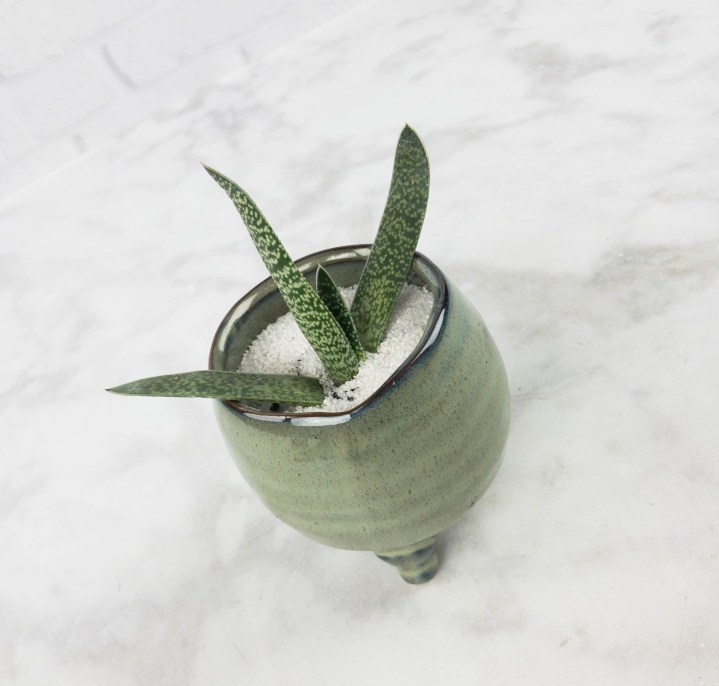 I think this little guy is the perfect accent for my purple dining room.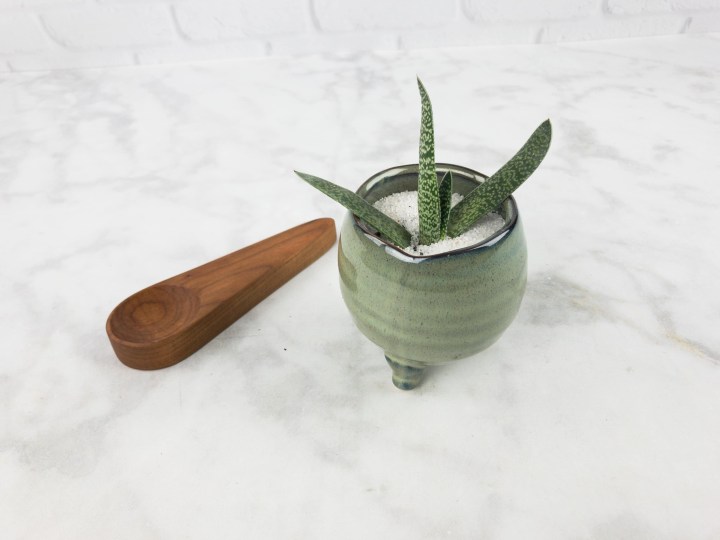 I wish I was getting a little more info from this subscription, although admittedly not too much more. I'm subscribing because I like the simple, chic designs, not necessarily because I'm a super plant lady. I really like the plant this month and the finishing sand, but the coffee scoop didn't hold my interest. This subscription is currently unavailable, you'd have to select cactus or succulent instead, so it may not even matter!