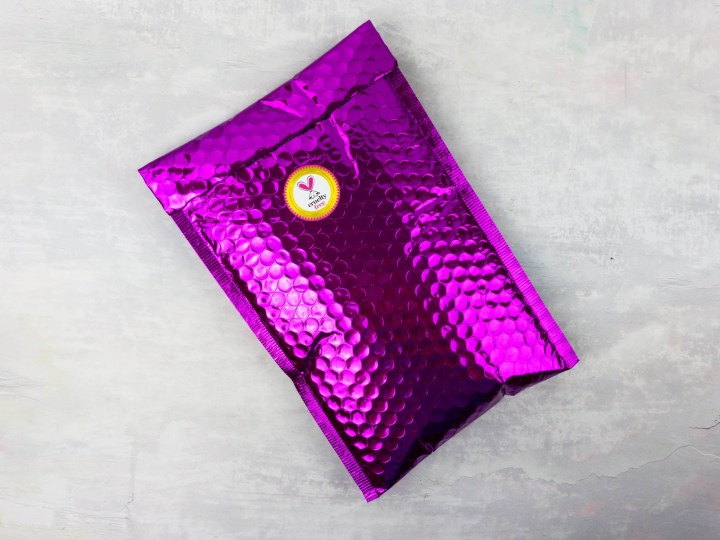 Medusa's Make-Up Beauty Box is a beauty subscription box that delivers 3-5 vegan products (with a value of $40) for only $15.95 per month.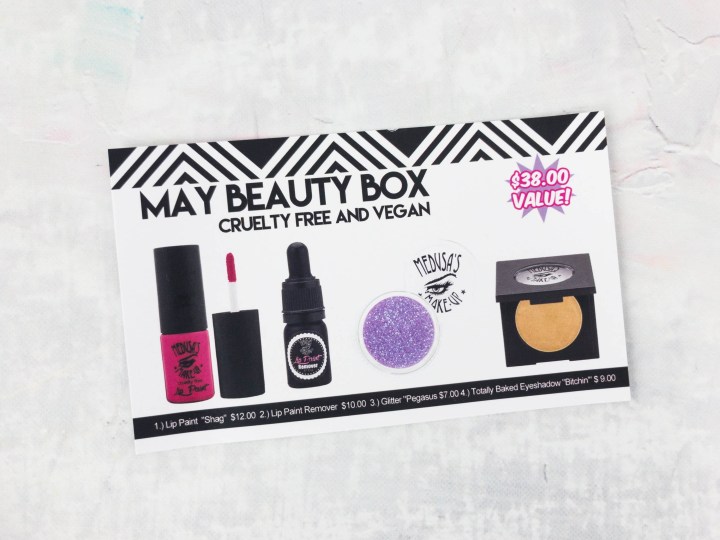 This box includes 4 vegan beauty products this month. The information card gives you a list of all the items.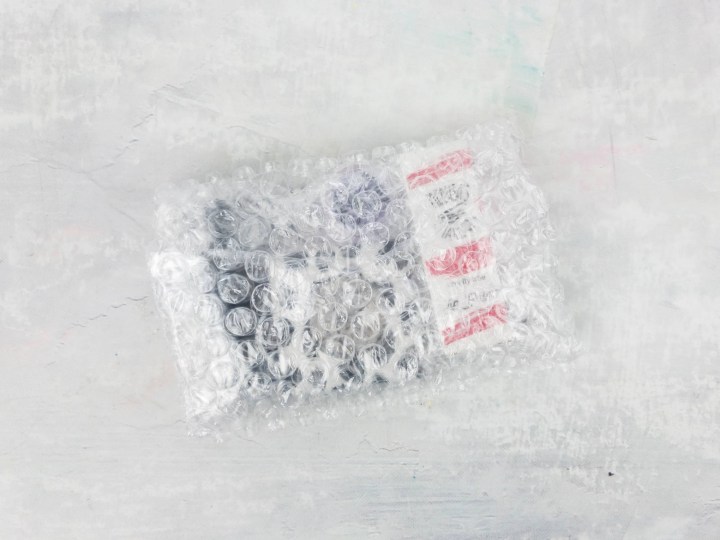 The items are packed tightly in this bubble wrap.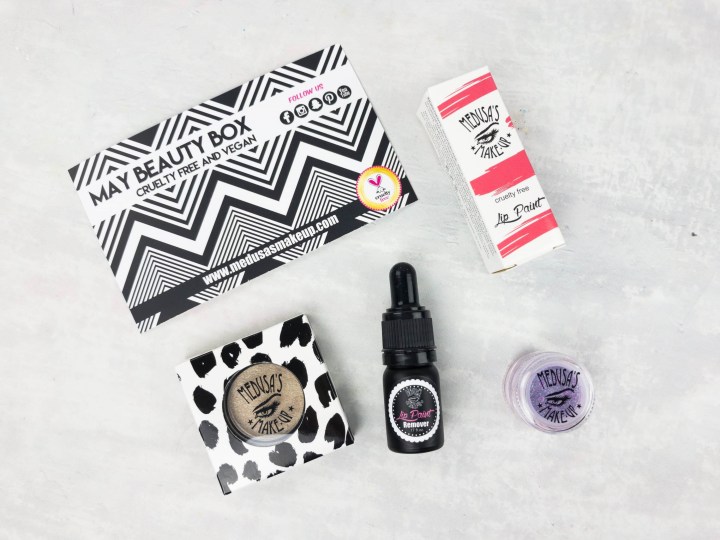 Everything in my May 2017 box!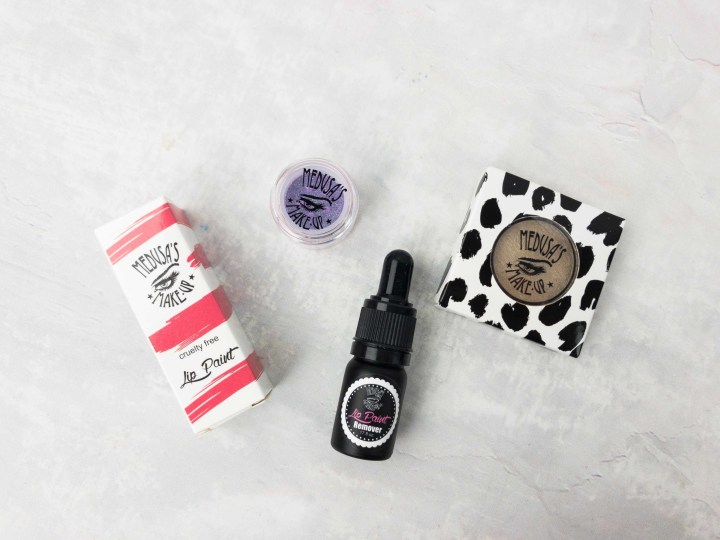 All swatches at the end!
Lip Paint Remover ($12)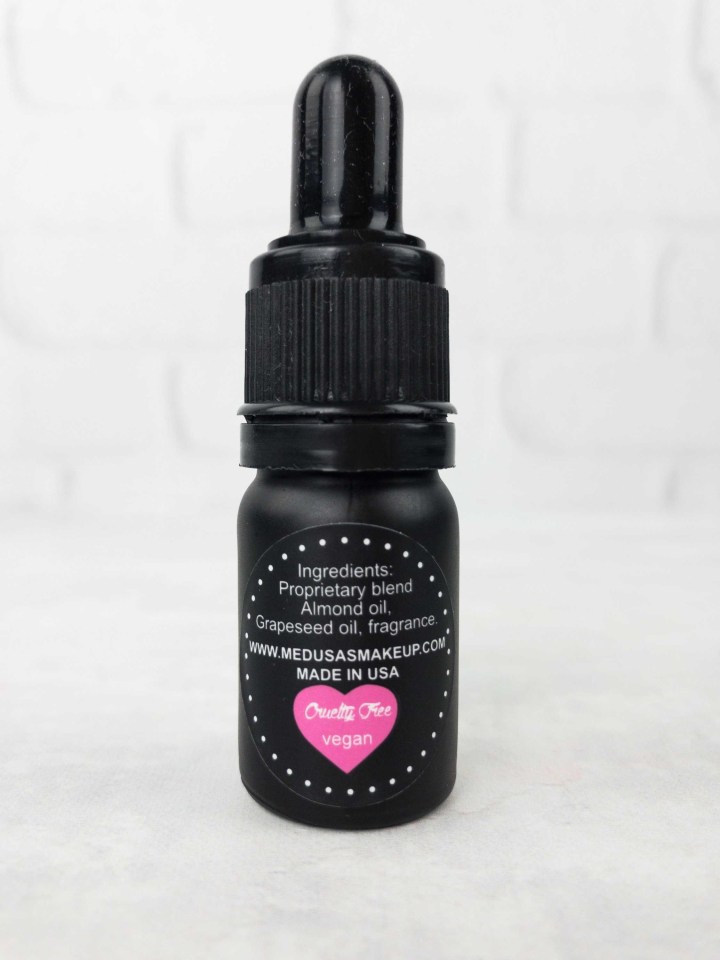 What a great item to include in this subscription, which frequently includes hard to remove matte lipsticks. It's made of a "proprietary blend," almond oil, grape seed oil, and fragrance.
Results of this one below.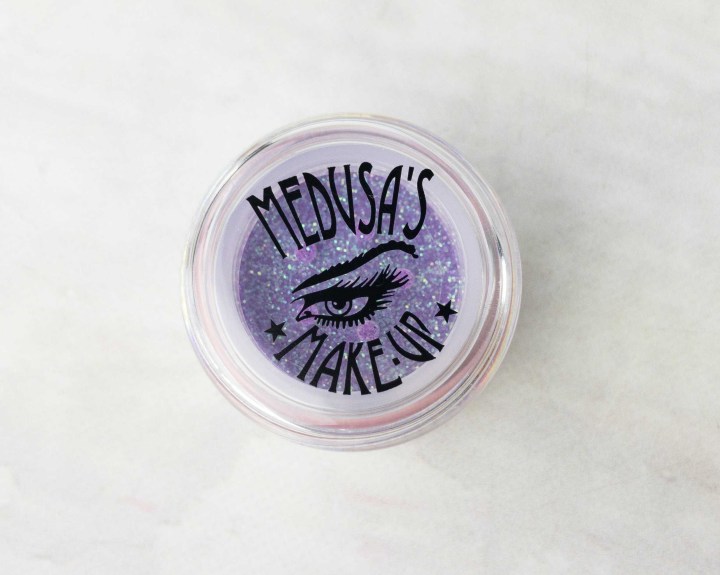 This loose purple holo glitter is so much fun!  It won't stick by itself – you'll need a primer or other medium to apply it. I love this color and the sparkle is fantastic!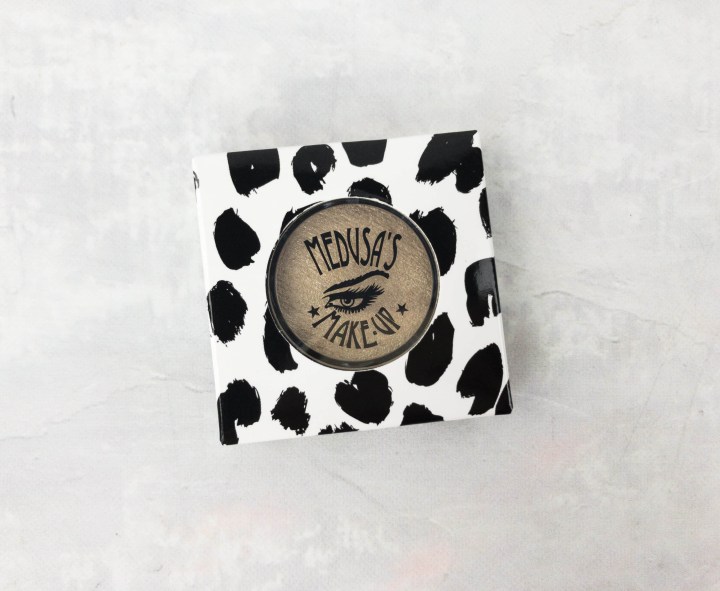 Totally Baked Eyeshadow in "Bitchin'" ($9)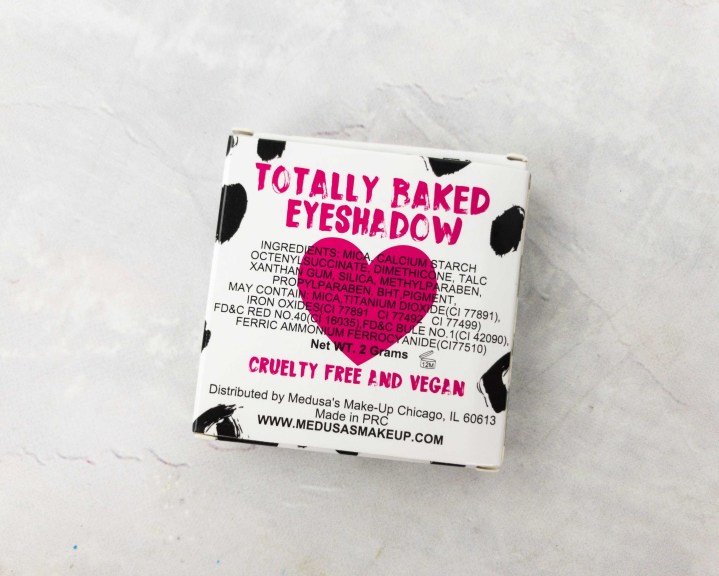 I'm not a fan of the parabens in this formula, which the lip paint also contains.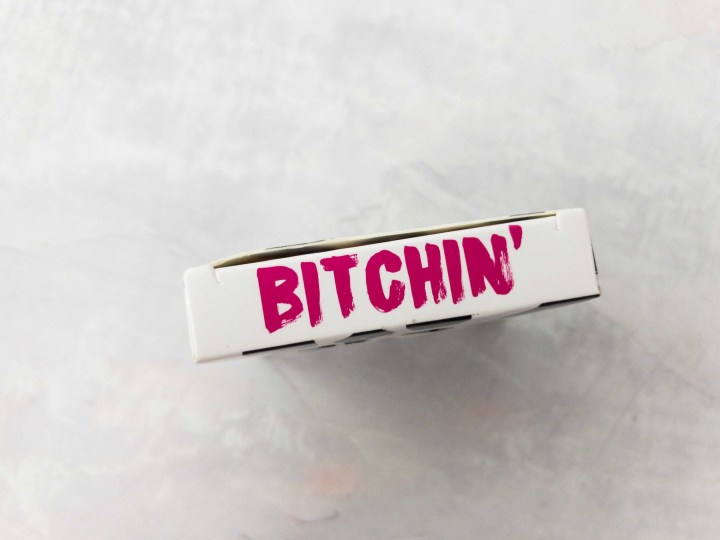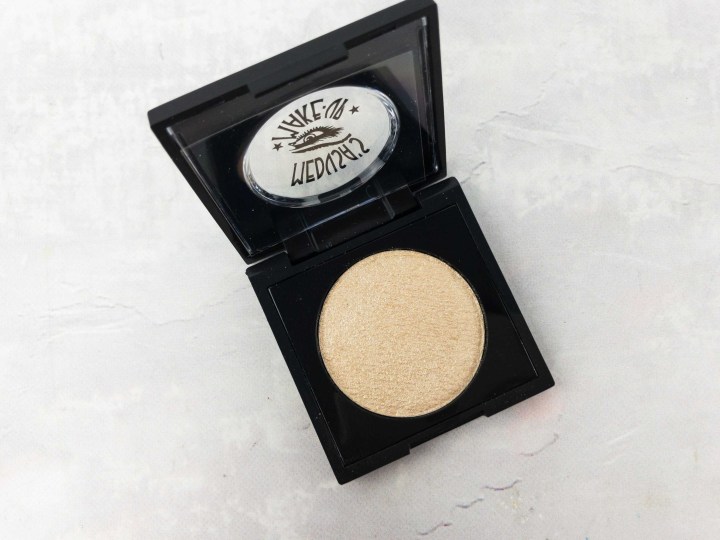 This baked eyeshadow is super pretty and the texture is ok – not super smooth like some others (thinking Laura Geller). The color is a nice sunny champagne. It's shimmery, and the pigment isn't overdone.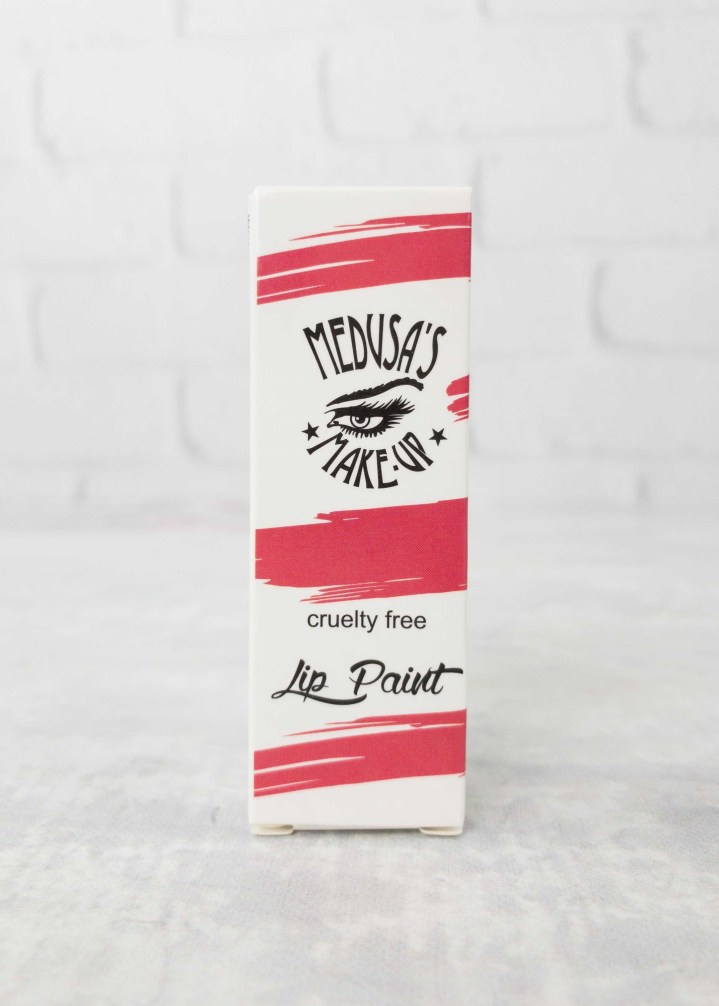 Lip Paint in "Shag" ($12)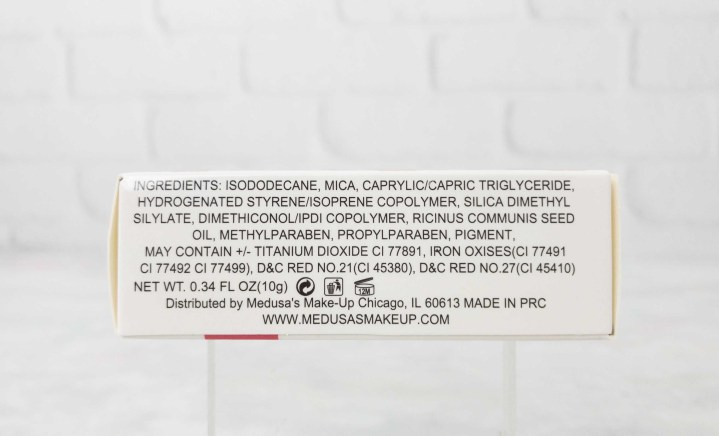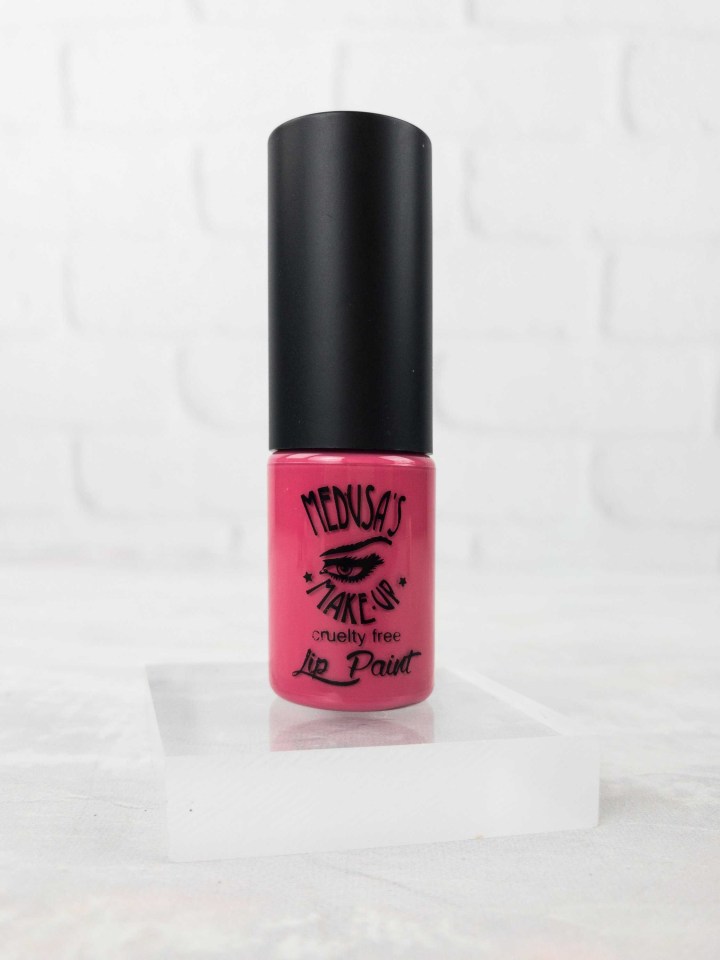 This is a great pink for spring! It's sort of a mauvey pink, without being pink, and it definitely stays put.
Shadow, lip paint, loose glitter. I applied the glitter with Bellapierre's Colourstay.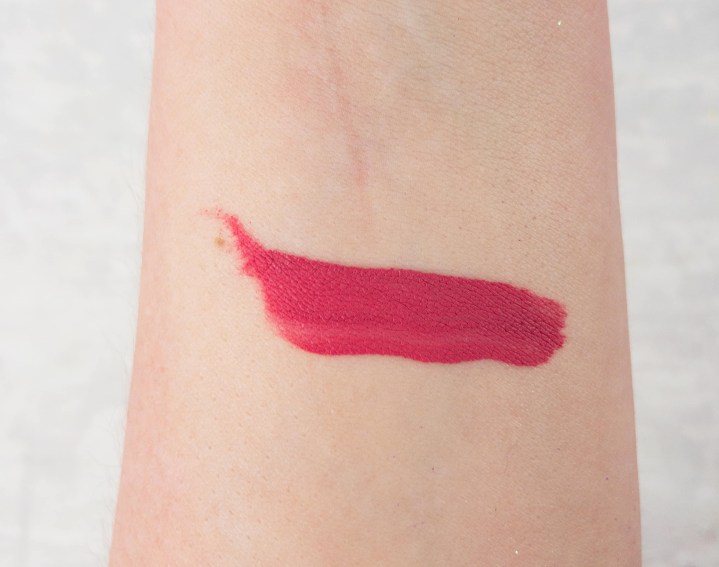 Here I have removed the makeup with a baby wipe!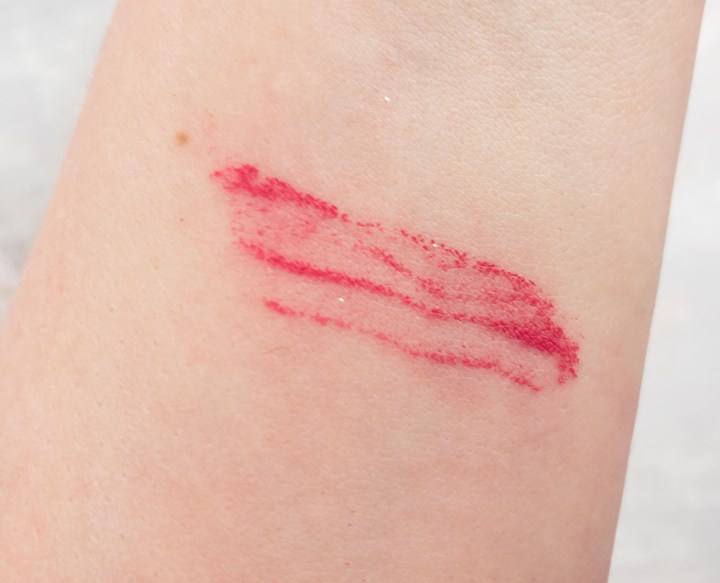 I applied the lip paint remover twice and worked it in. It got most of the lipstick off but not all. I could have removed it by scraping with my fingernail, but that's probably not something I would do on my lips, so I stopped. It's a testament to the staying power of that lip paint!
The value of the May Medusa's Makeup Beauty Box is $40 this month! That's awesome for a beauty box that rings up at less than $16. I loved that everything was wearable (including the glitter!) and wasn't too over the top. I'm not crazy about some of the ingredients, but the parabens/no-parabens is a personal choice.
Visit Medusa's Make-Up Beauty Box to subscribe or find out more!