LYFnow (Love Yourself First now) is a monthly subscription box aimed at young women (14+), providing a "fun and inspiring monthly reminder to love yourself first." Each box will contain 4-6 fun, exciting, and functional items that will "inspire and guide young women to be the best they can" by loving themselves first. The subscription cost is $29/month, with discounts for prepaying for multiple months.
As always, I reviewed this box with the help of my teen and tween daughters (aged 15 and 12). It's been a while since we've reviewed LYFnow – we like their new logo on the outside of the box!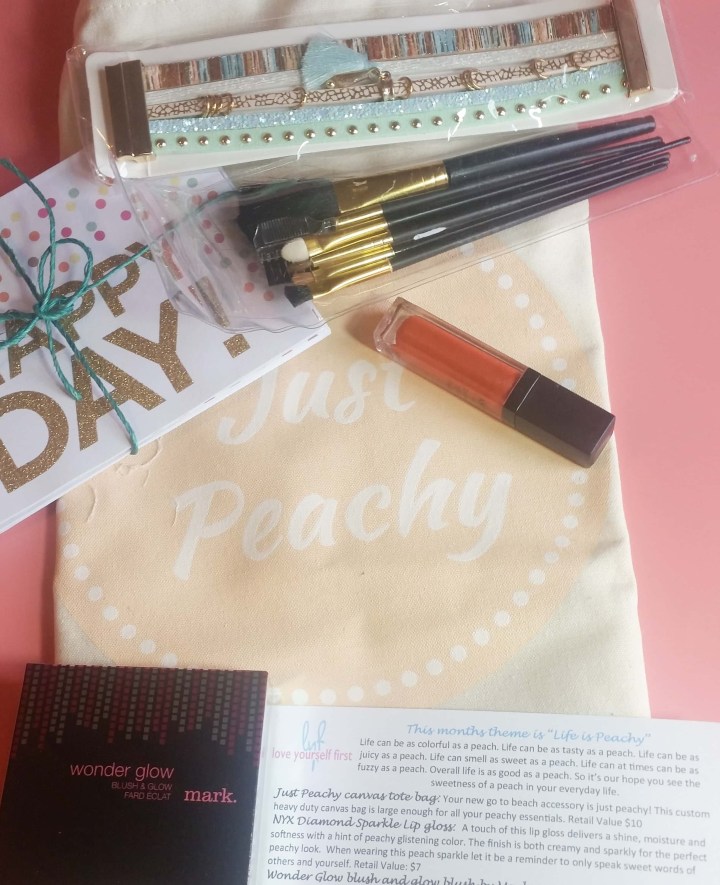 Here's a look at everything in the April box. This month's theme is "Life is Peachy" and all of the items in the box are spot on for the theme.
DEAL: Save 20% on your first box! Use coupon code HELLOLYF.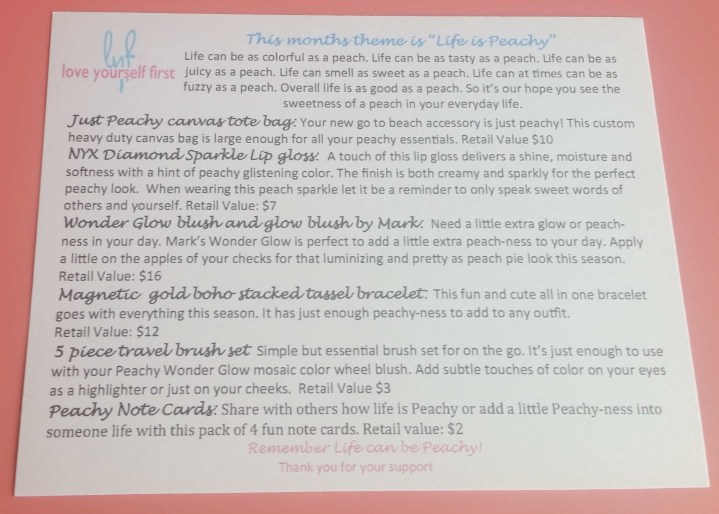 Here is the information card. Not only does it list and describe the items, it includes suggested retail values. Even more fun, the card gives some information about the month's theme — life can be tasty, colorful, fuzzy, etc., just like a peach! Plus the item descriptions work in the peach theme. So fun!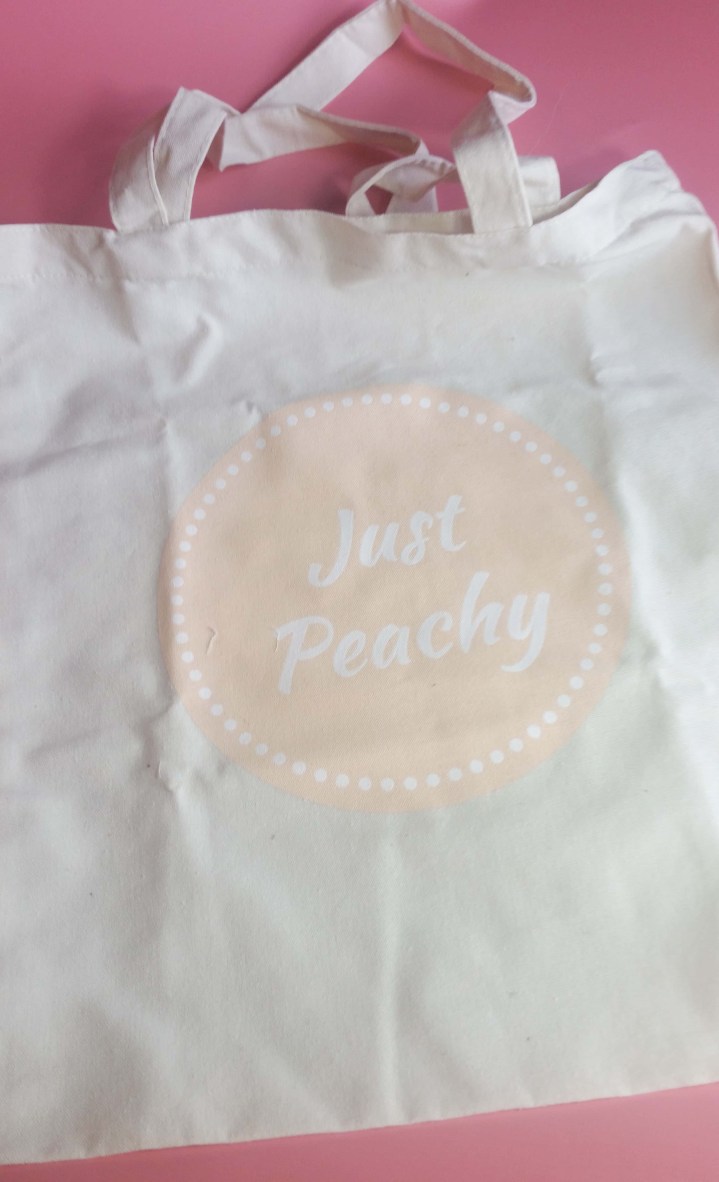 Just Peachy Canvas Tote ($10): I honestly think it is possible to have enough canvas bags, but every time one comes into my house, one or the other of my children is excited and takes it for some use — library books, beach towels, sleep over stuff – you name it. I shouldn't have been the least bit surprised when my older daughter was excited about this one.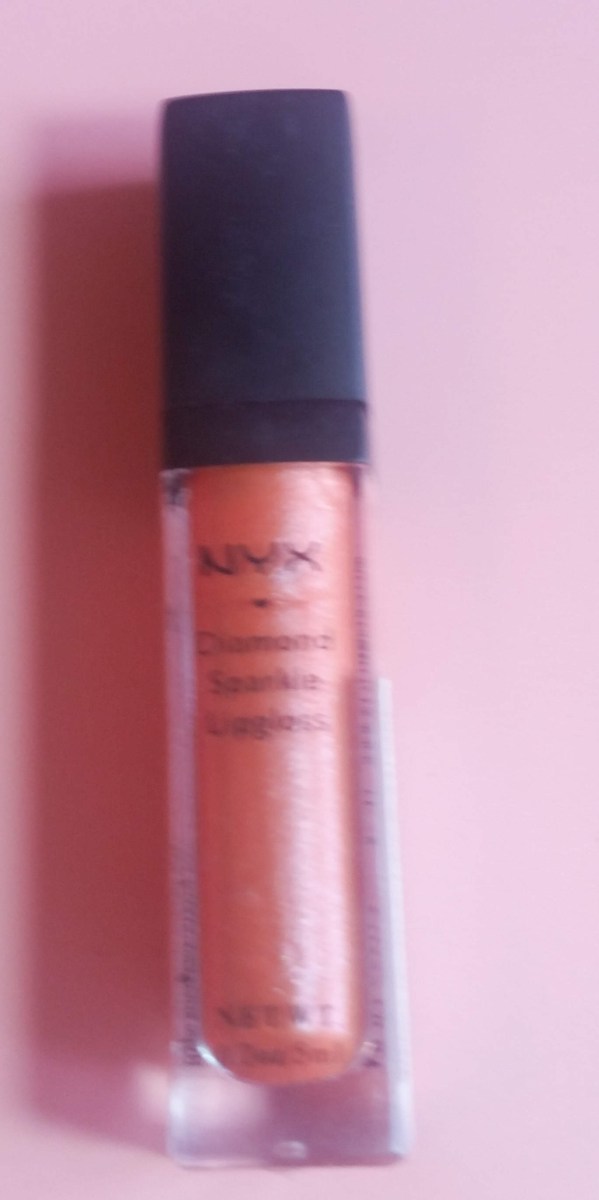 NYX Diamond Sparkle Lip Gloss ($7): OK, so the picture is a little fuzzy, but the item is awesome. The peach color is so fun and my daughters both love, love, love lip gloss.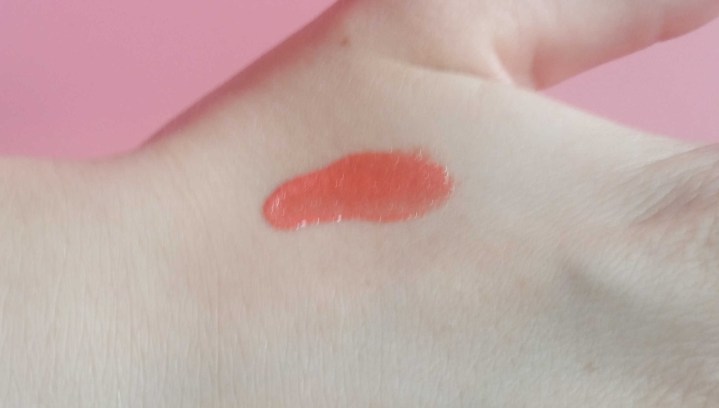 Here's a peek at a swatch of the lip gloss on my daughter's hand. It looks a little more orange that it seems on lips, maybe because of the pink background. Regardless, it's super cute on and my daughters both liked the color.
Mark WonderGlow Blush ($16): Another great item, especially for young teen girls. This blush/bronzer adds a nice little hint of color and sparkle without being too much.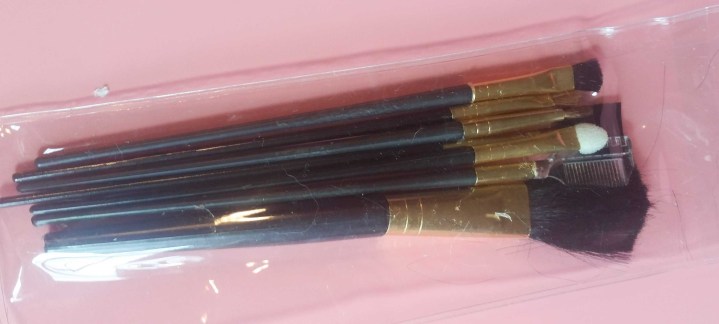 Travel Makeup Brush Set ($3): And in case you needed something to apply that fun blush/bronzer with, there is also a set of makeup brushes.

Boho Stacked Tassel Bracelet ($12): These bracelets are so trendy right now – we've seen these in all our favorite stores. This one is perfectly sparkly and blingy, plus it has great spring colors, like mint green and, of course, peach.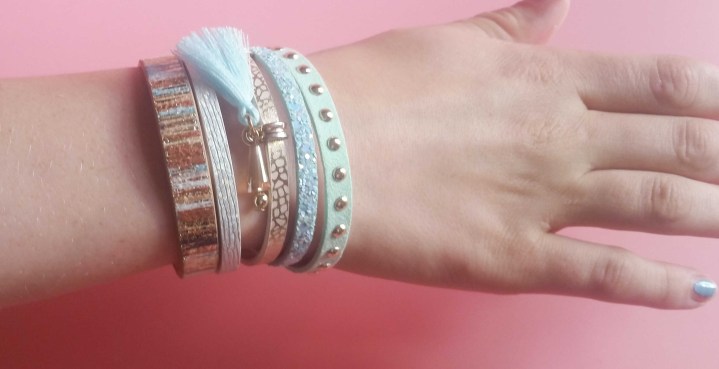 Here is the bracelet, modeled by my daughter. It is so cute on!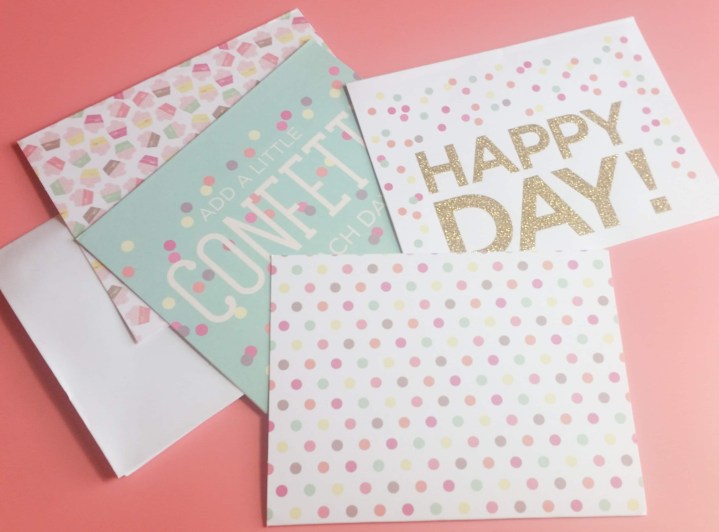 Peachy Note Cards ($2): I've mentioned this before, in other reviews for LYFnow, but I love for my girls to get notecards. The sweet art of personal notes should not be forgotten and I hope, by receiving these super cute cards, that the practice will live on in the next generation.
This month was another great box from LYFnow. All of the items are spot-on for the theme, age appropriate, and best of all, liked by my daughters. Plus the message is sweet and positive, just what girls today need. I definitely recommend LYFnow boxes for young teen girls (and my daughters agree!).