Loot Pets is a monthly dog subscription box from Loot Crate. Every month they select an assortment of geeky gear for your dog that matches the Loot Crate theme for the month.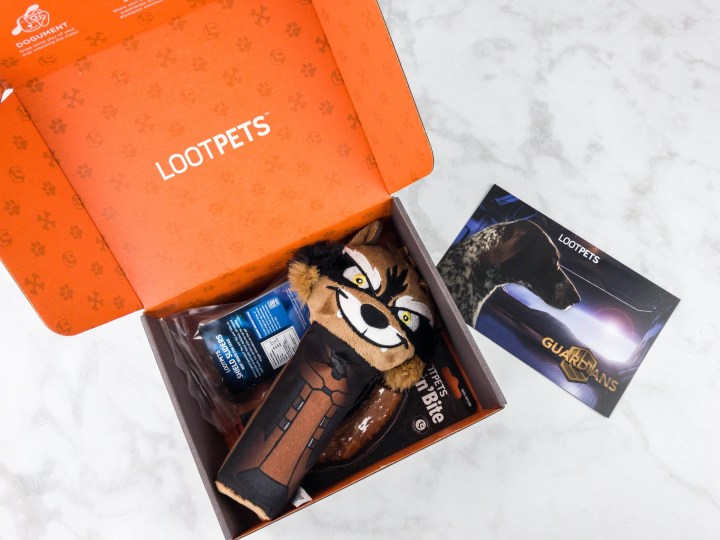 This box has seen a few changes recently, including eliminating a monthly dog shirt and dropping the price substantially – now $15 plus shipping (total $20 monthly in the US).
This month's theme was GUARDIANS!
DEAL: Save 15% on any subscription when you use this link and coupon code HELLOSUBSCRIPTION15.
Loot Pets has an information card that shows the items included in the box.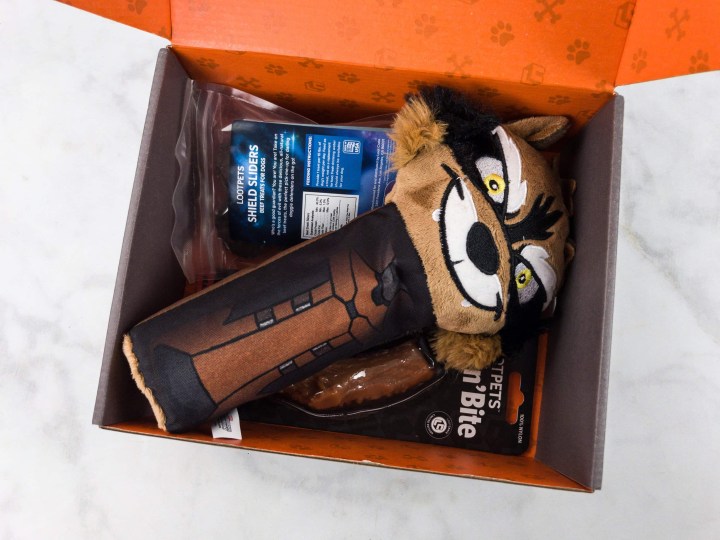 Wearables will still be included from time-to-time, but the focus will be on toys, treats, and other cool stuff.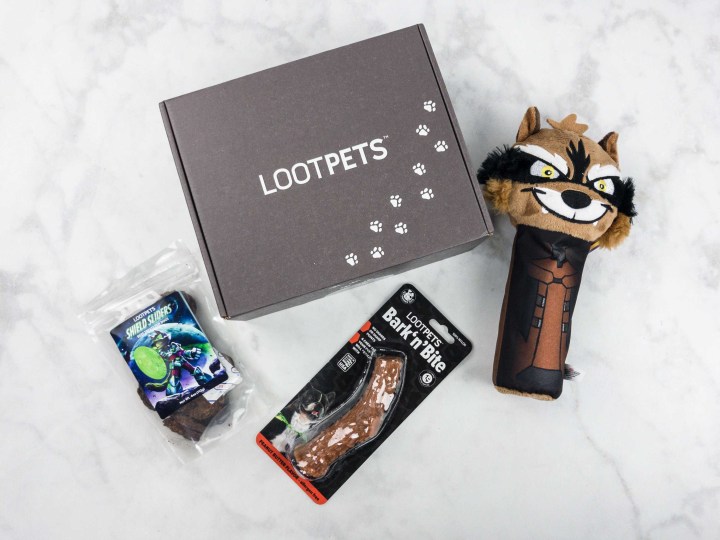 Everything in the May Loot Pets box!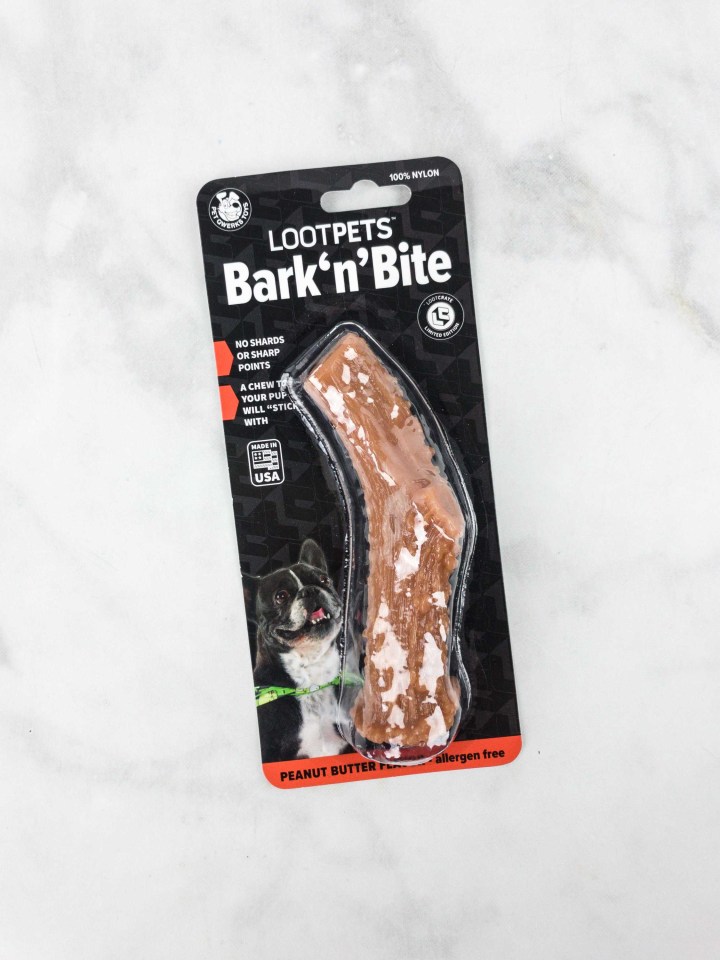 Limited Edition Bark 'N' Bite Chew Toy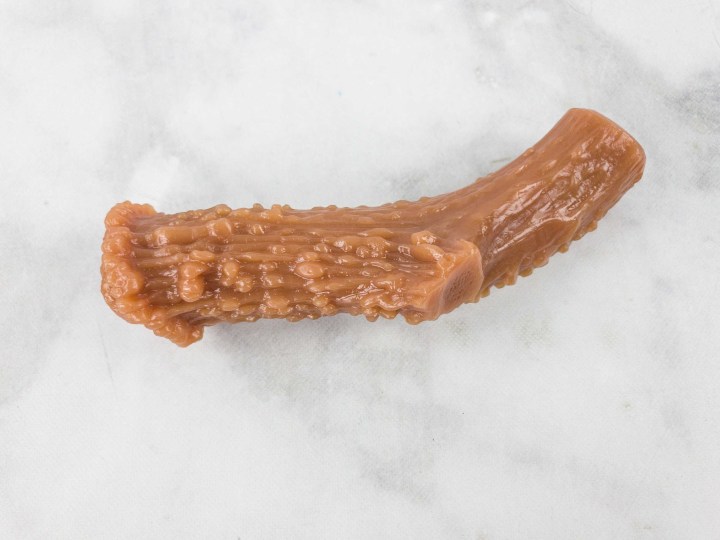 This 100% nylon toy is peanut butter flavored nylon chew with all sorts of fun nubs!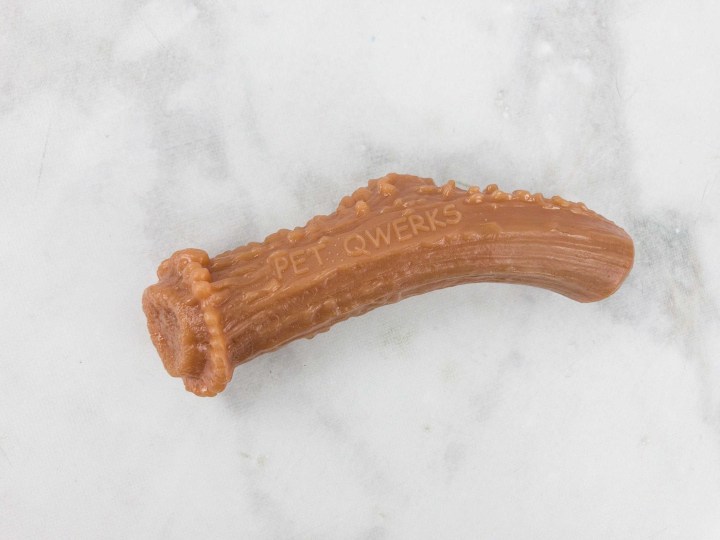 It also doubles as a fun fetch toy!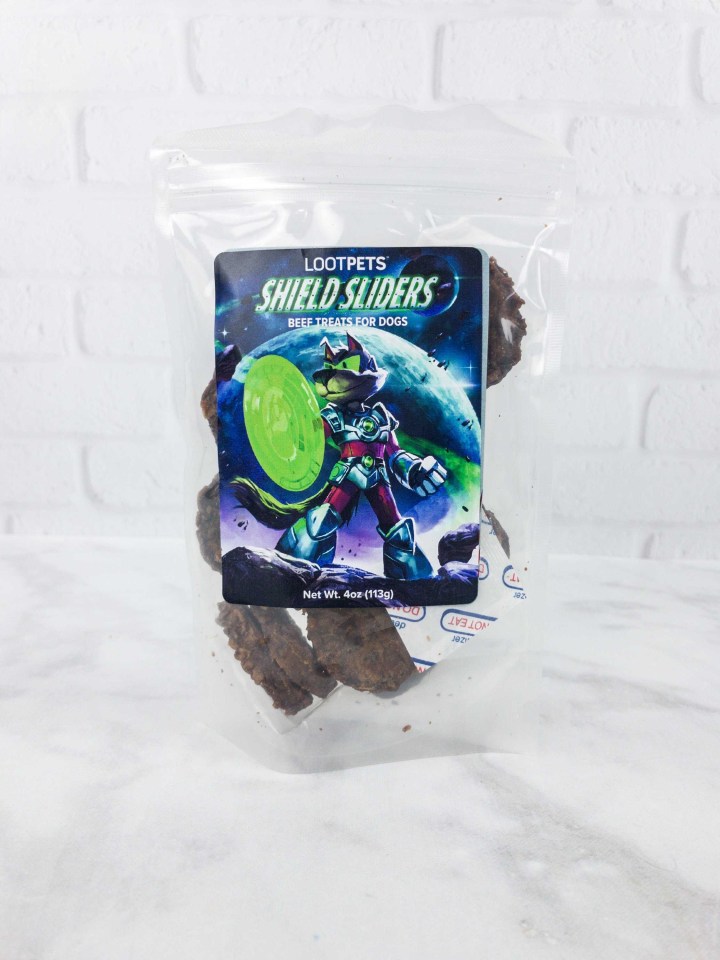 Loving Pets Shield Sliders Dog Treats
These shield sliders are beef and sweet potato, which means they're also gluten-, soy-, and wheat free!
They are SO tasty and Lindy loved them! They also have an expiration date two years out – they will never last that long!
Fetch4Pets Rocket Raccoon Bottle Toy: This toy is packed with serious crinkle fun – it has a water bottle inside!
It's also an officially licensed GOTG toy!
Some nice details on Rocket too – this is one of the better looking dog toys I've seen from this box!
This is fun for fetch, pounce, and more!
With the removal of the shirt and the new structure of 2 toys and a treat, I think the regular monthly price + shipping is only ok. However, going for an annual plan makes the price a lot more palatable to me and sort of a great fun geeky treat that me & my dog can enjoy every month.
What did you think about this month's Loot Pets items & theme?