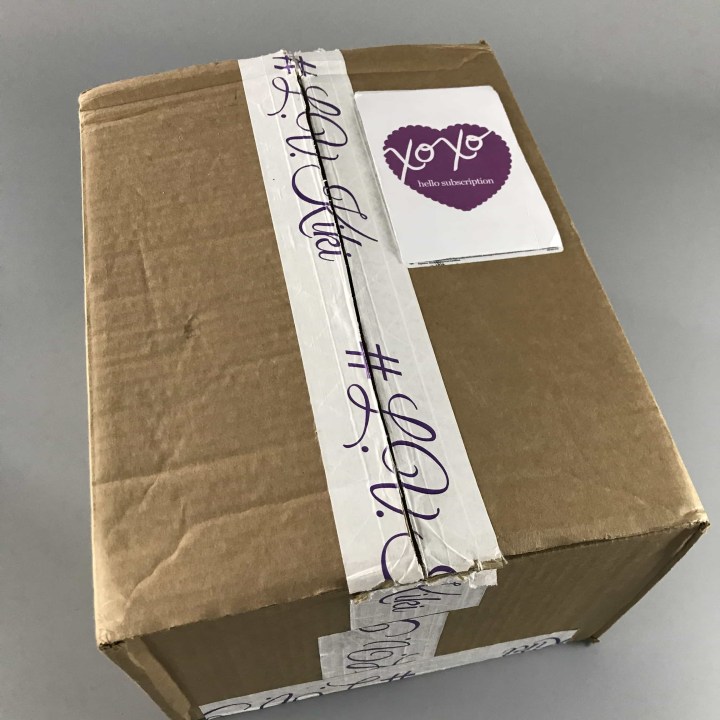 L.V. Kiki is a high-quality fashion accessory subscription box featuring 4-6 accessories for $19 a month with free shipping. The website boasts shoppable collections from head to toe with affordable prices.
I look forward to this box every month like a child waits for his/her birthday.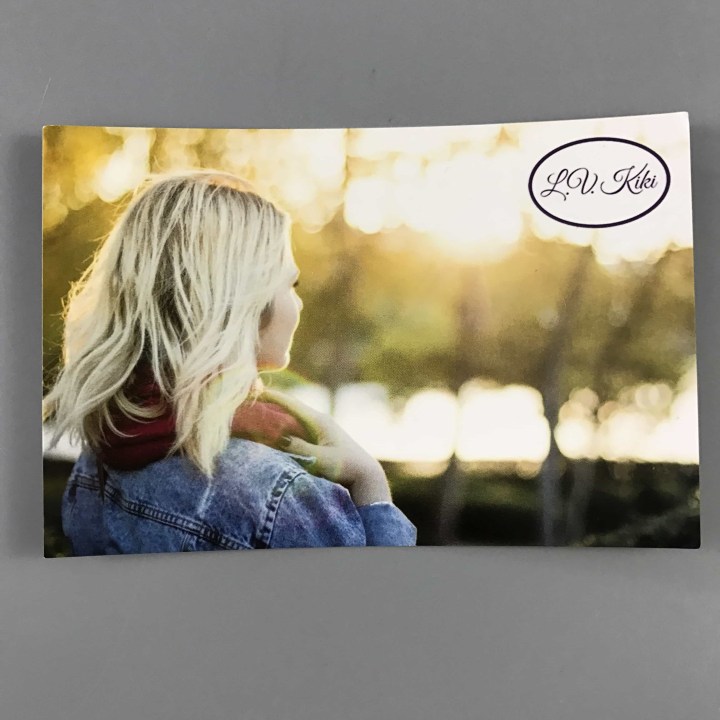 DEAL: Save 20% on your first month! Use coupon code HELLOTAKE20.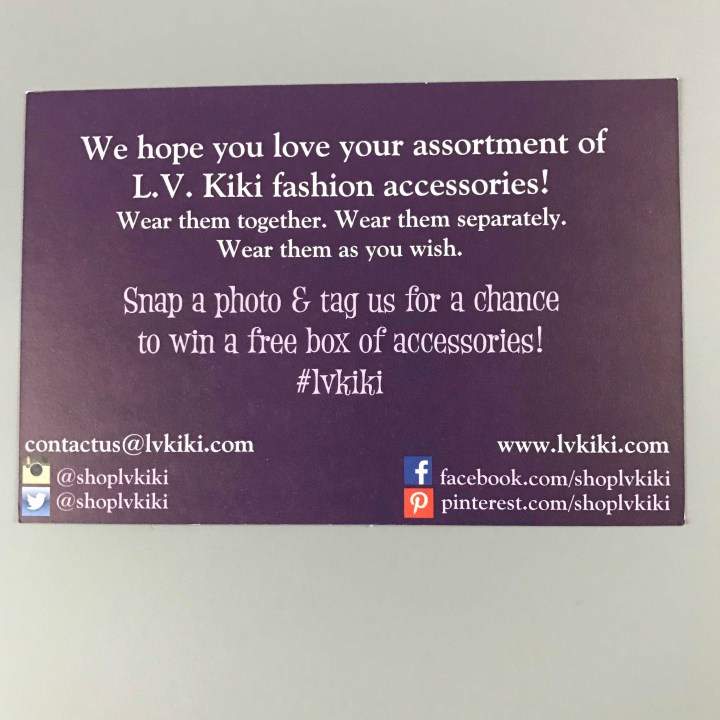 Information card does not give details about the contents of the box – just how to stay connected via social media.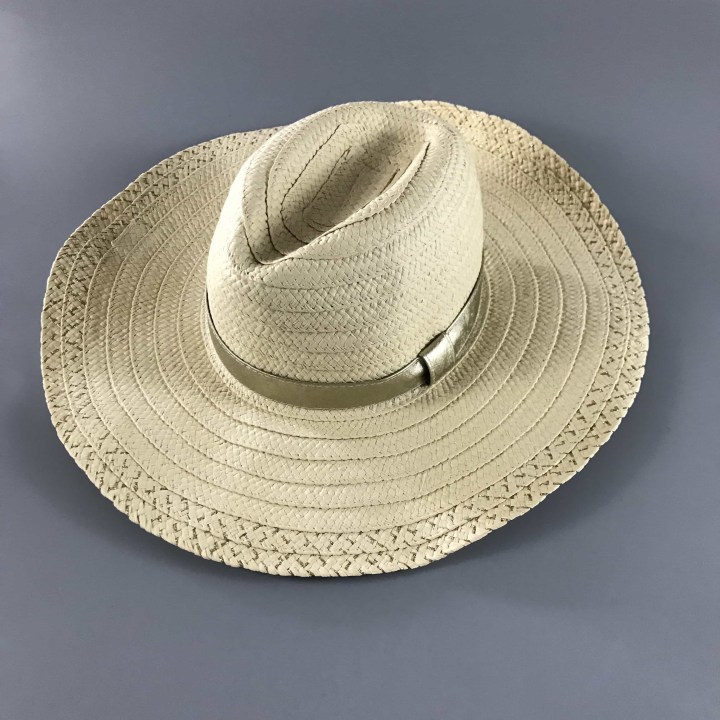 Straw Hat. It's floppy with a wide brim and looks like something one might wear to the Kentucky Derby. I LOVE this piece, it will look great with my swim suit, over sized sunglasses and a cold margarita by the pool. I practice good sun safety so this hat will make pool time classy and trendy.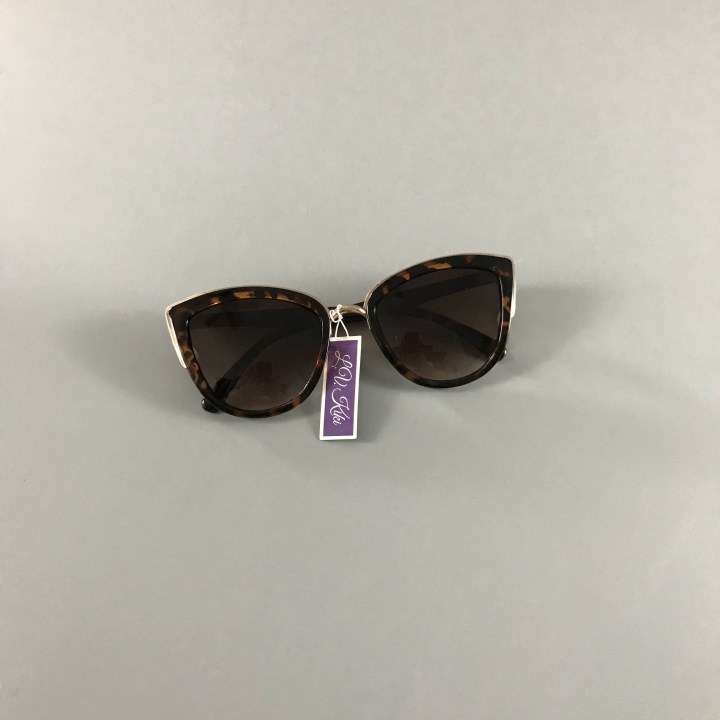 Brown and Black Sunglasses. Slightly oversized sunglasses that will match every article of clothing in my closet. I love glasses like this so I don't have to wear my prescription glasses at the lake. I also believe that one can never have too many sunglasses.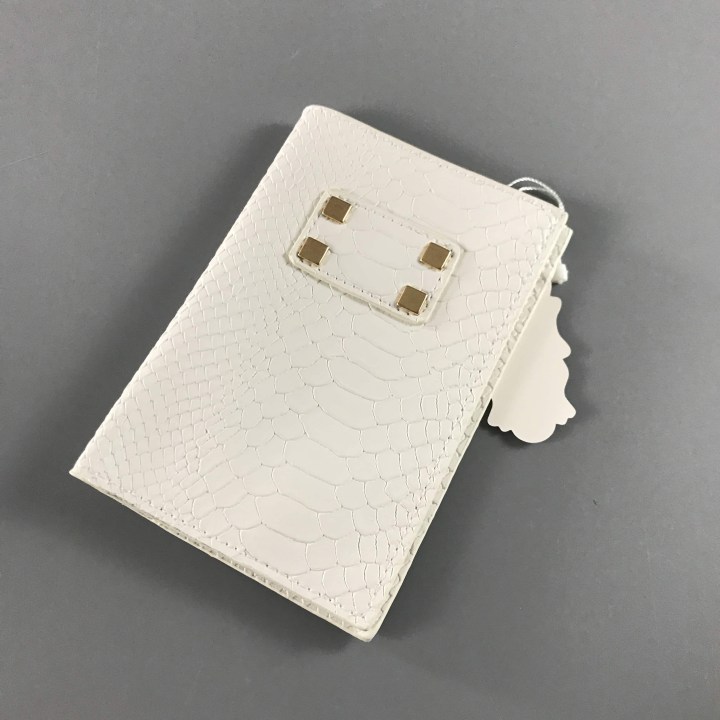 Snake Print Glasses Case. I'm not a huge fan of white because I might be a little bit of a slob. This case is a little strange to me as it doesn't have a pocket, it folds open wide. I can't imagine that it will protect my sunglasses from anything in my purse.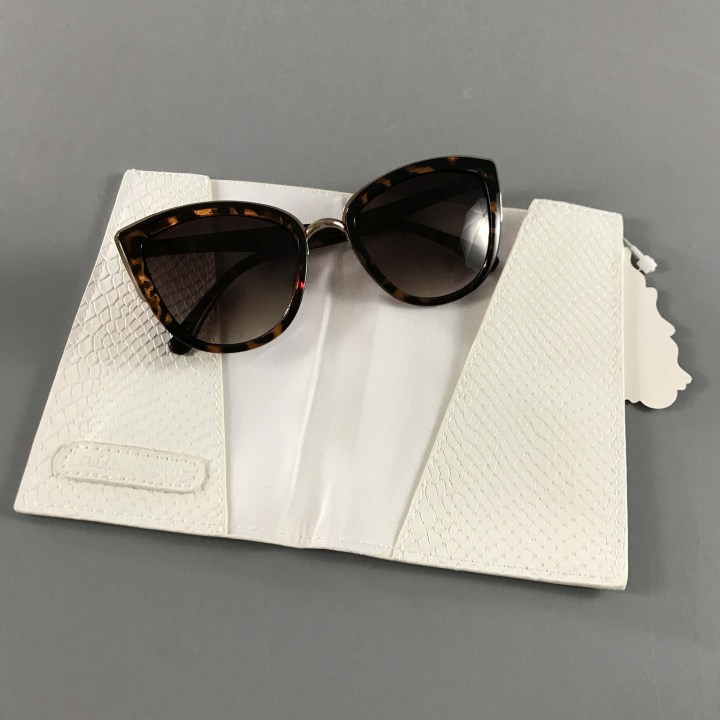 They really do make a great pair!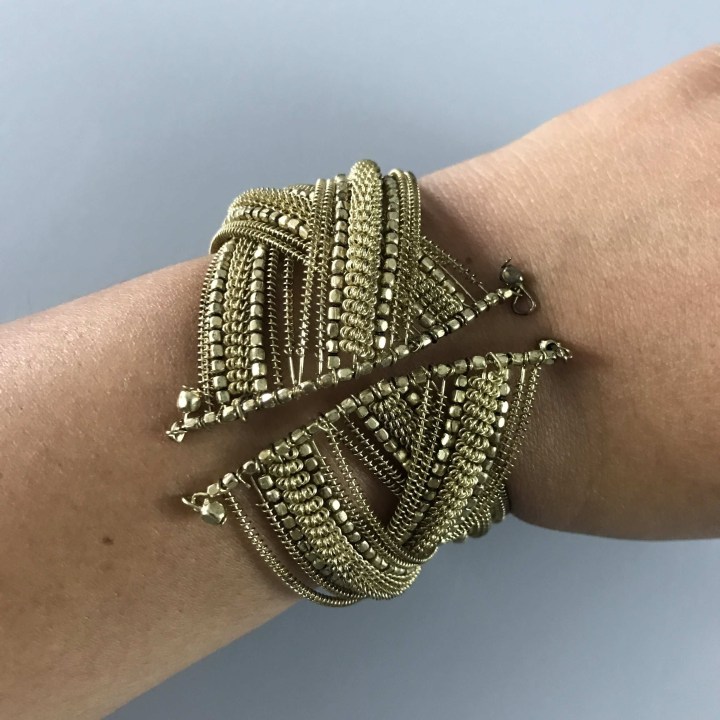 Beaded Bracelet. A rich golden beaded bracelet, it's simple and reminds me of something a Goddess would wear. I'm glad that it fits perfectly and will not move as I go about my everyday activities.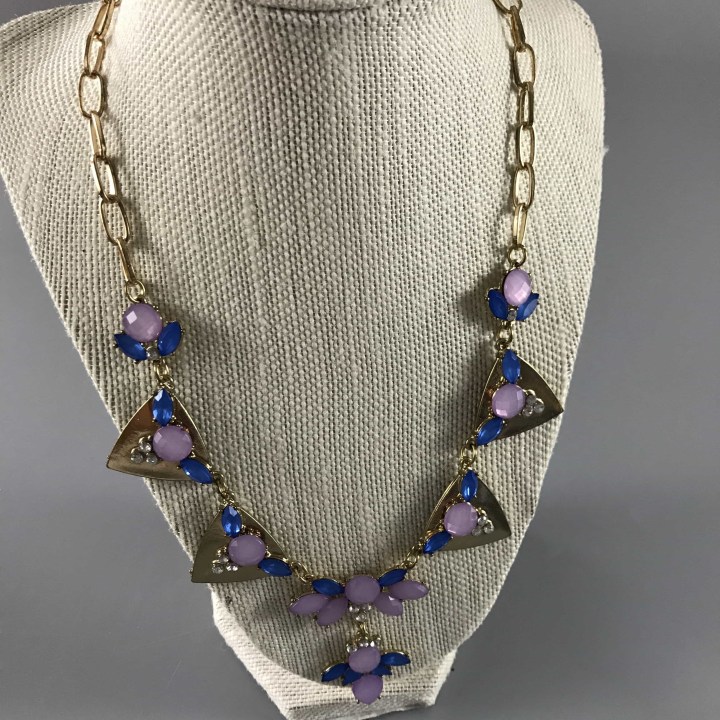 Statement Necklace in Blue and Purple. I think the colors are great for summer, they are pale and soft just like a nice summer breeze.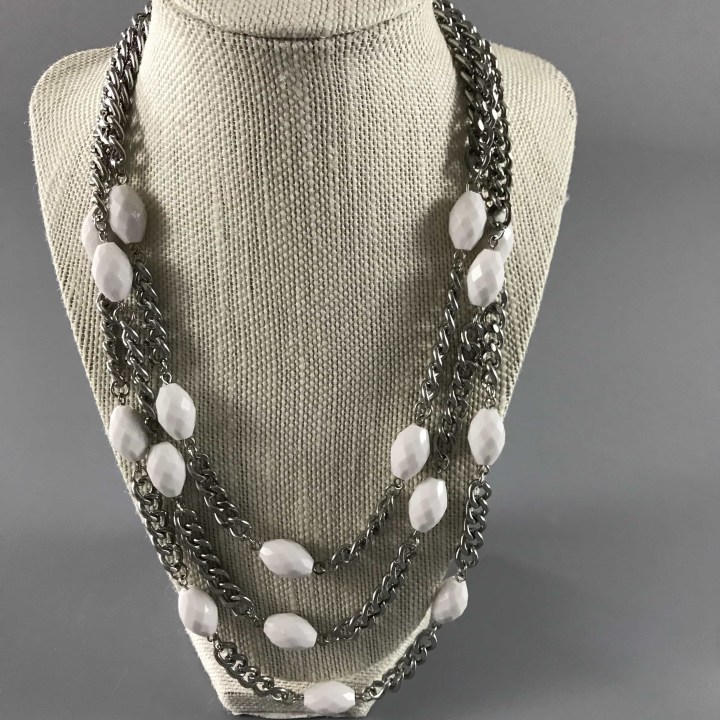 Silver and White Necklace. Nice and industrial looking piece that isn't as heavy as it looks. I love how the white beads break up the heavy duty chain. It's going to look great with jean shorts and a tank top at a summer concert or the farmers market.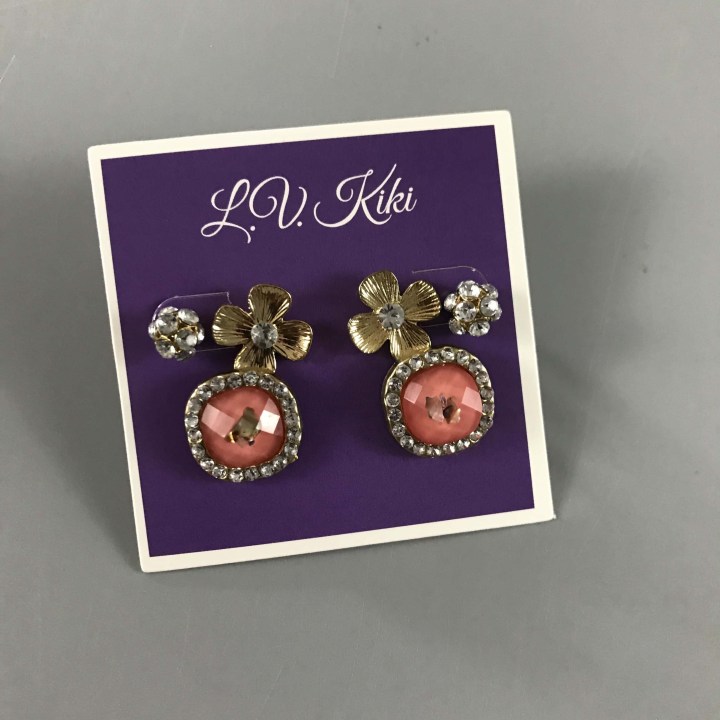 Triple Earring Set. Multiple ways to wear these beautiful earrings, as a trio, separately or as a pair. I think the flowers are my favorite pair, simple and elegant. I'm so excited that I have three holes in my ears so I can wear them all together. It's the little things in life that make me happy.
L.V. Kiki is always my favorite box to open…even though it's always accessories these boxes are never the same. I love that there is always a statement piece and the pieces are inter changeable. This month's box is great, my favorite item is the hat. I love hats and I like to think they look good on me so to have one like this puts a smile on my face. Now I just need a pool day so I can rock my new accessories, I feel a sumer cold coming on (wink!).
What do you think of L.V.Kiki?