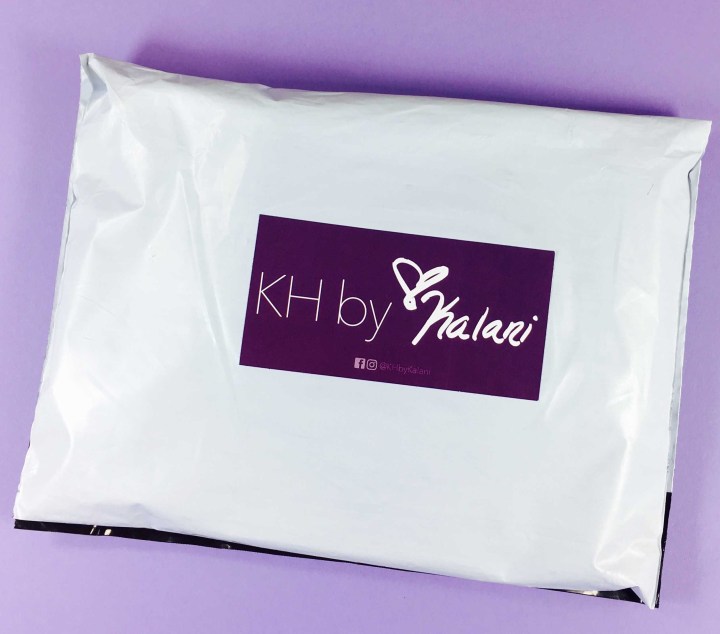 KH by Kalani is a monthly adorable sock box by Kalani Hilliker, the super talented 16 year old dancer from Lifetime's Dance Moms turned sock designer. For $19.99 a month you will receive 2 pairs of charming socks designed by Kalani. This subscription is perfect if you have a tween or teen who likes cutesy socks! Both of my daughters are dancers and we are very familiar with the show and I love that Kalani is always kind and sweet to her friends.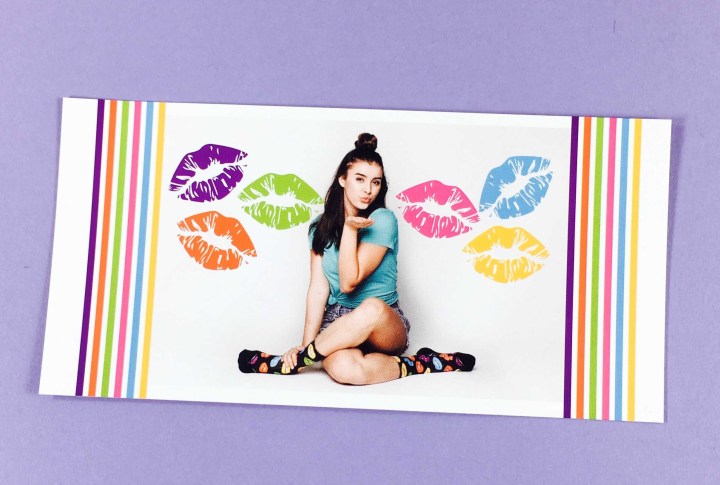 There was a bookmark-style insert featuring a picture of Kalani in one of her creations.
DEAL:
  Get 20% off all individual socks! Use coupon code 
Hello20
.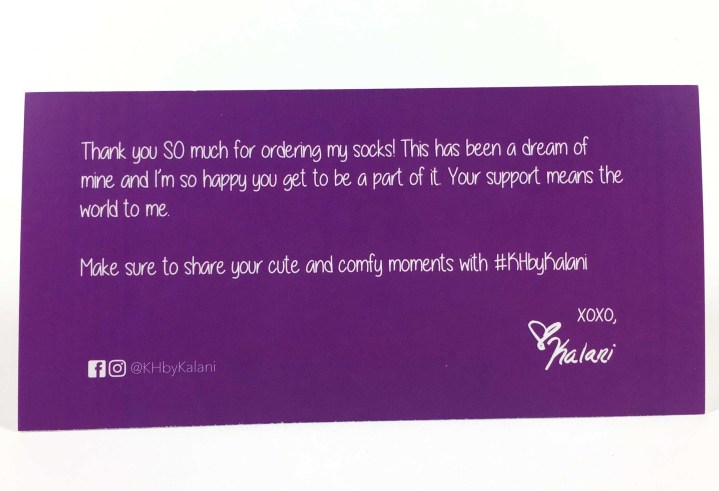 The back of the card tells you thanks for subscribing and asks you to share your pics on social media.
There was a #sockparty sticker inside as well.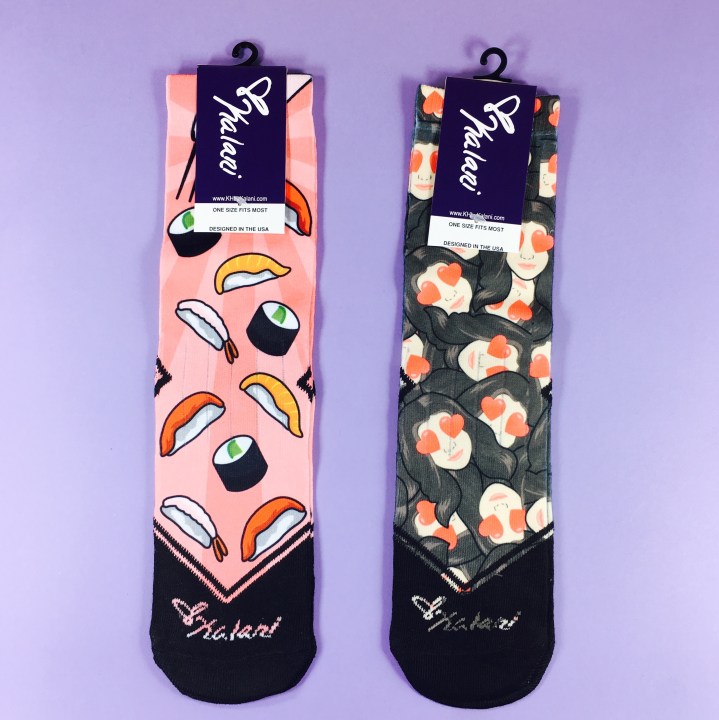 I received 2 pairs of "one-size fits most" socks. I have two daughters, ages 13 and 18, and they both liked the designs.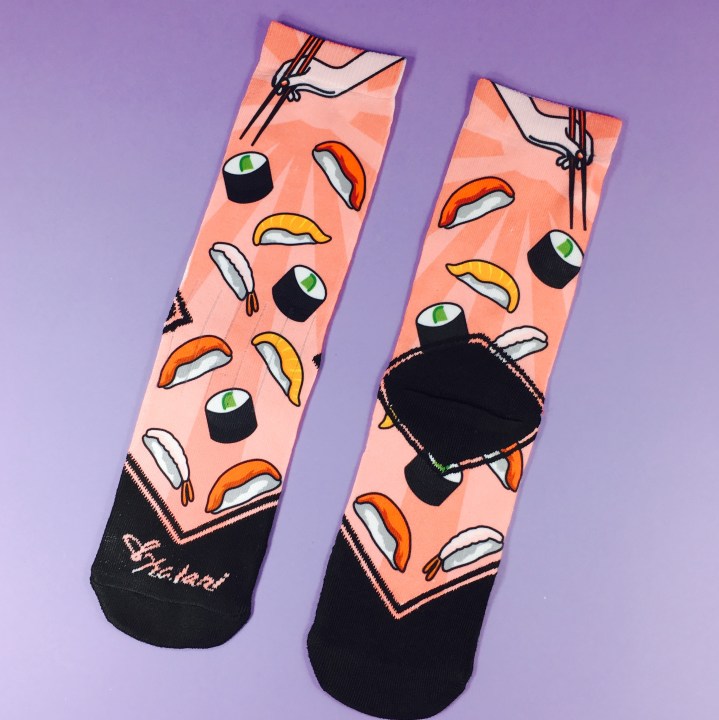 My oldest loves sushi so the socks called Sushi ($14.99) will go to her. The tag didn't list the sock materials on it but the website calls it "soft synthetic stretch blend".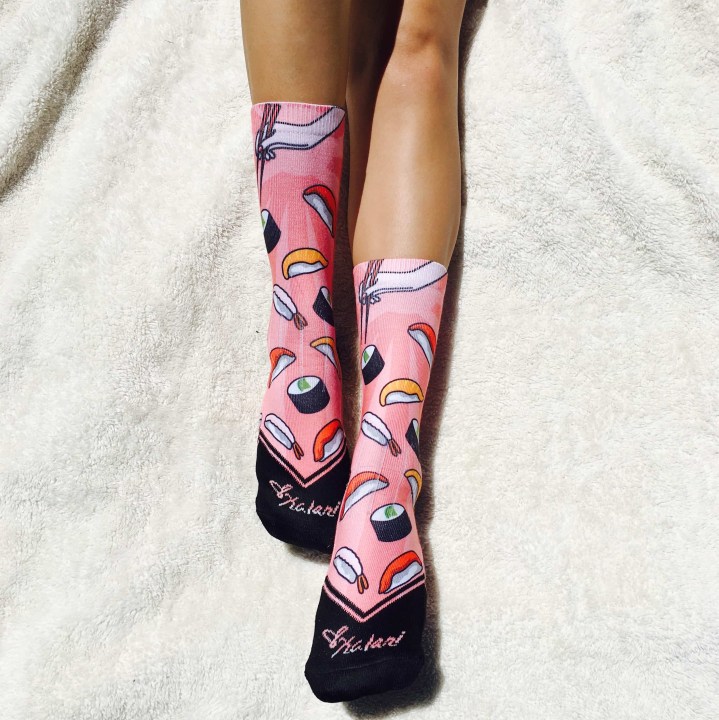 The top of the sock above the toe has a heart with Kalani's name next to it. A hand holds chopsticks as it reaches for a piece of, what else, sushi! So pink, so cute, so pretty.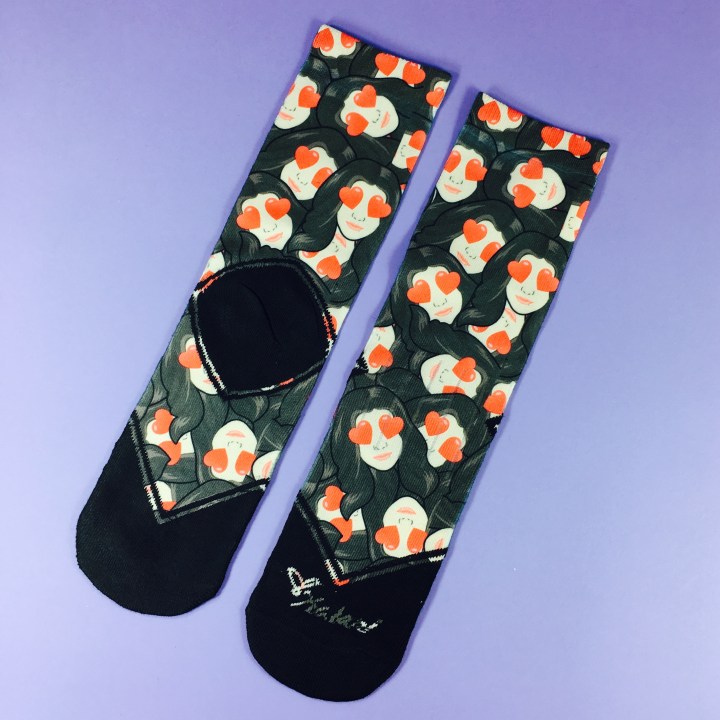 Next is Emoji ($14.99). I don't know if that is supposed to be Kalani on the socks with the heart eyes but the character does have her long, dark hair.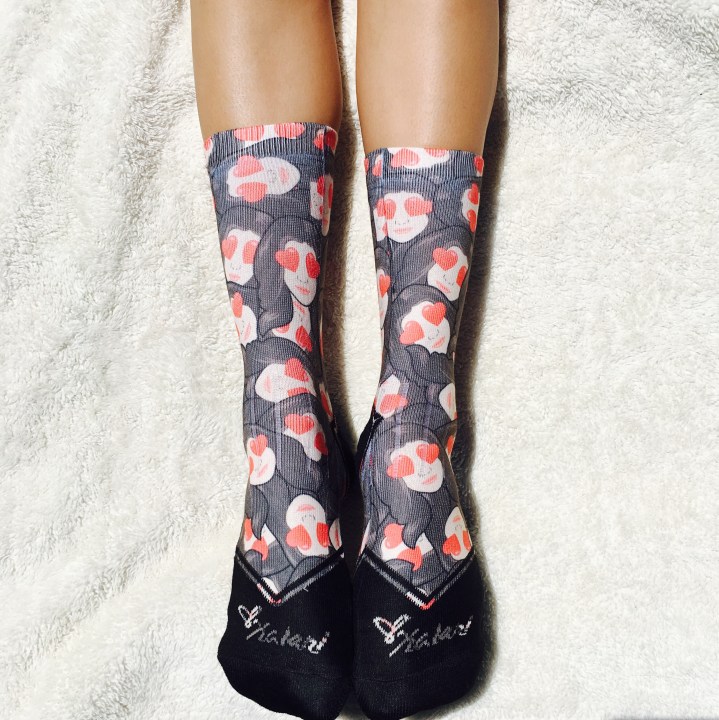 These are the same material as the other pair, same size, and same signature.
My daughters liked their KH by Kalani socks, which they said are comfortable and of course cute. I thought the value was good, too. The socks are $14.99 plus $5.90 shipping each on Amazon so you get a better deal with the subscription. I found several other pairs on the KH by Kalani website in case you want something with rainbow colored lips or pastel unicorns.
What do you think of KH by Kalani? Is this subscription a grand champion for your dancer daughter?