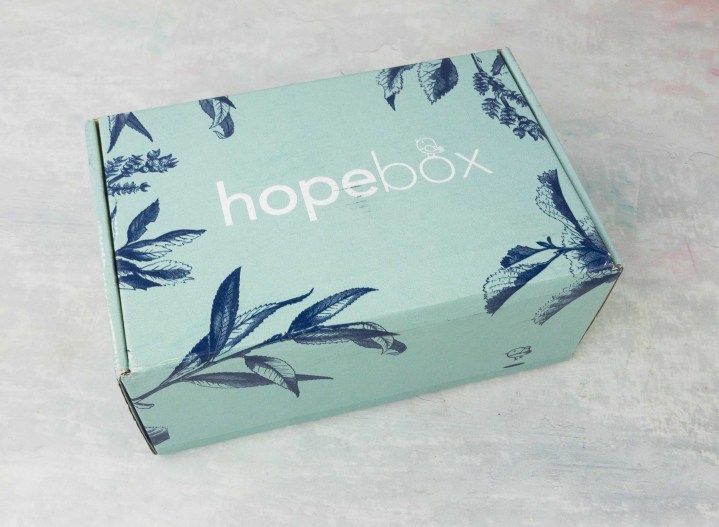 Hopebox is an inspirational subscription box delivered monthly to your door. For $49 per month, you'll get an assortment of 10+ renewing, uplifting goodies made by creative artisans who have their own inspiring stories of hope and healing. Each box includes a heartfelt, comforting, and encouraging message. Hope is on the way.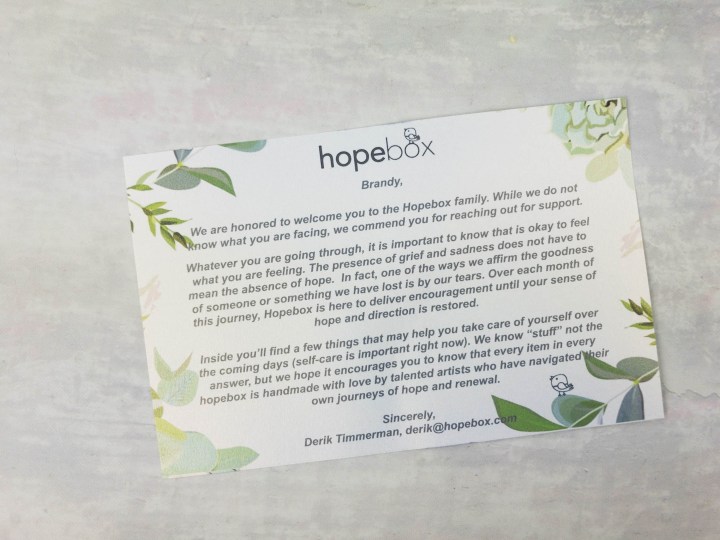 A welcome card from Hopebox. You can have them write a message for you, provide your own, or let the box do the talking.
The back of the card gives you a list of all the items included in this month's box!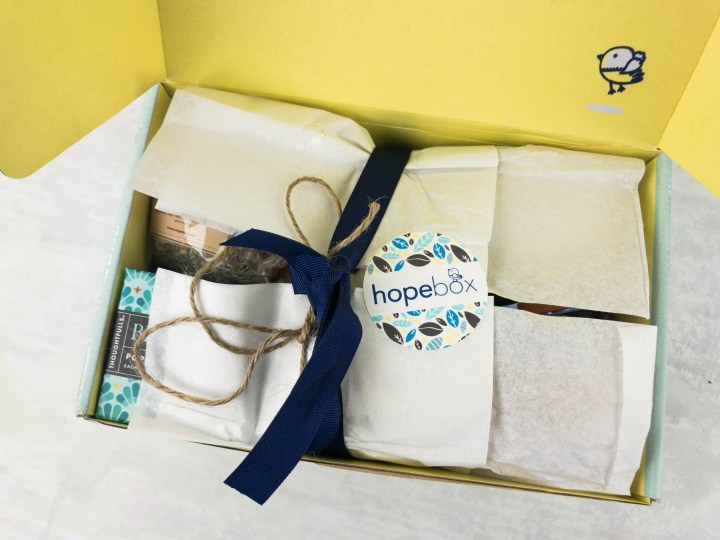 The items are wrapped in a white tissue paper and tied with a bow.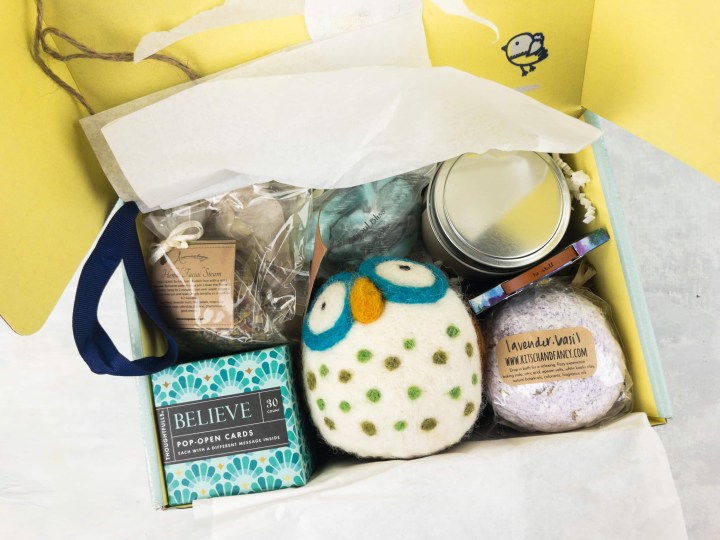 The box is overflowing with goodies after goodies.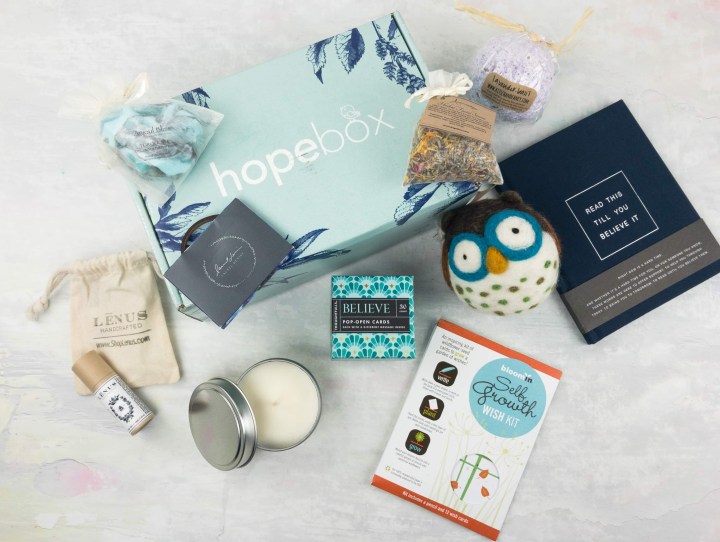 Everything in my May Hopebox!
Light Your Whick Spa Daze Luxury Soy Candle ($8?) This me-time essential is made with 100% premium soy wax. Long burning and smells good too! Something that will help us to relax, de-stress, and think of the things that give us hope.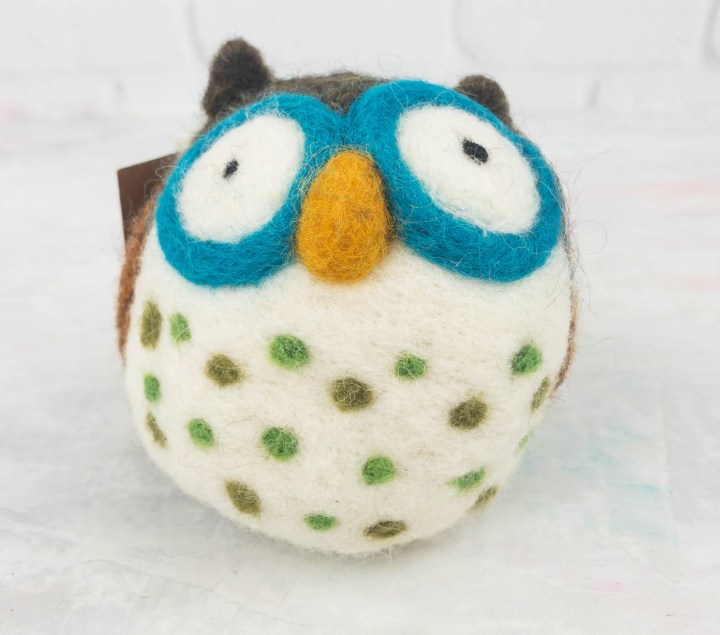 Woolbuddy Owl Hope Friend ($18) This is soooo cute! Our new owl friend is handmade and needle felted.
Made with 100% natural wool!
If you want to pass this to a child, it's safe for ages 3 and up.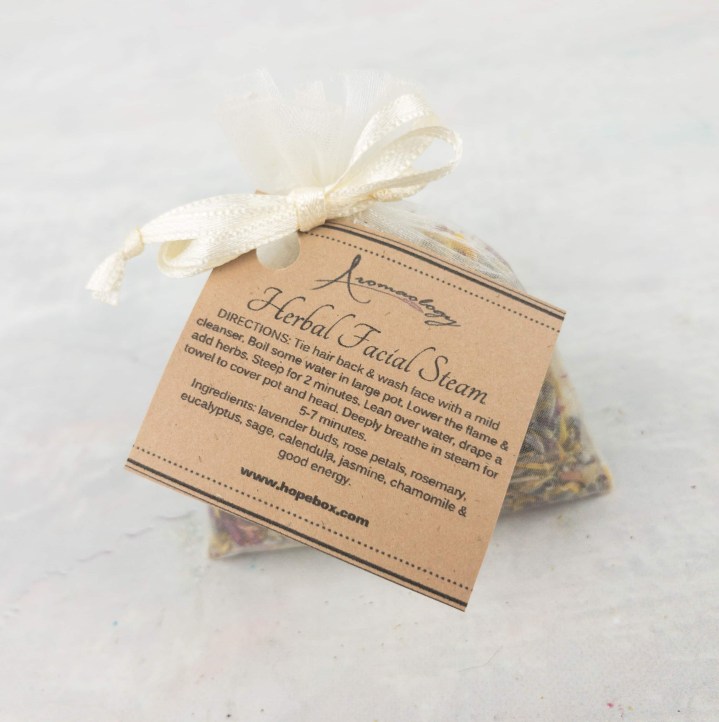 Aromaology Herbal Facial Steam ($6) For a much-needed facial detox!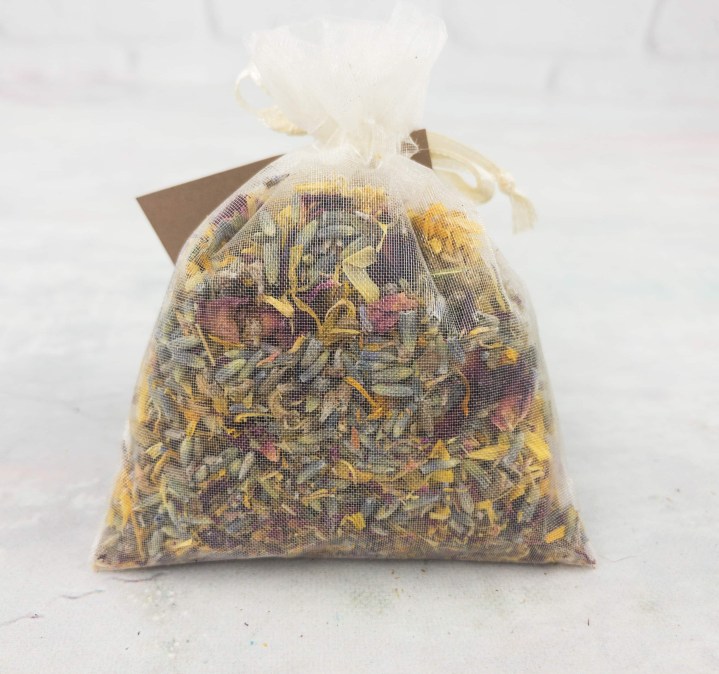 Everything that's inside this organza bag is organic – lavender buds, rose petals, calendula flowers, sage leaves, jasmine pearls, rosemary, eucalyptus leaves, and chamomile!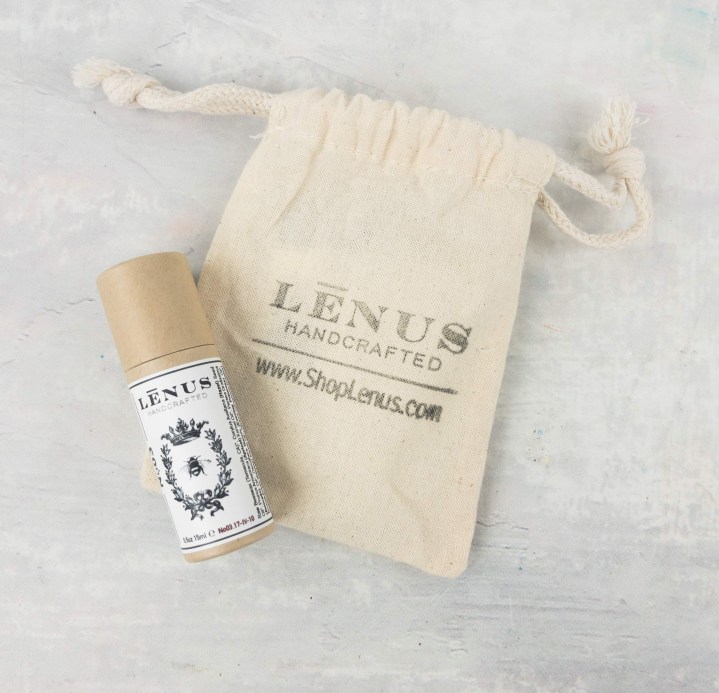 Lenus Handcrafted Organic Lip Balm ($11) No more chapped lips! I like this organic lip balm because it is free from fragrance oils and artificial colors.
Made of pure organic local beeswax. It's even packaged in a sustainable kraft paper tube. So eco-friendly!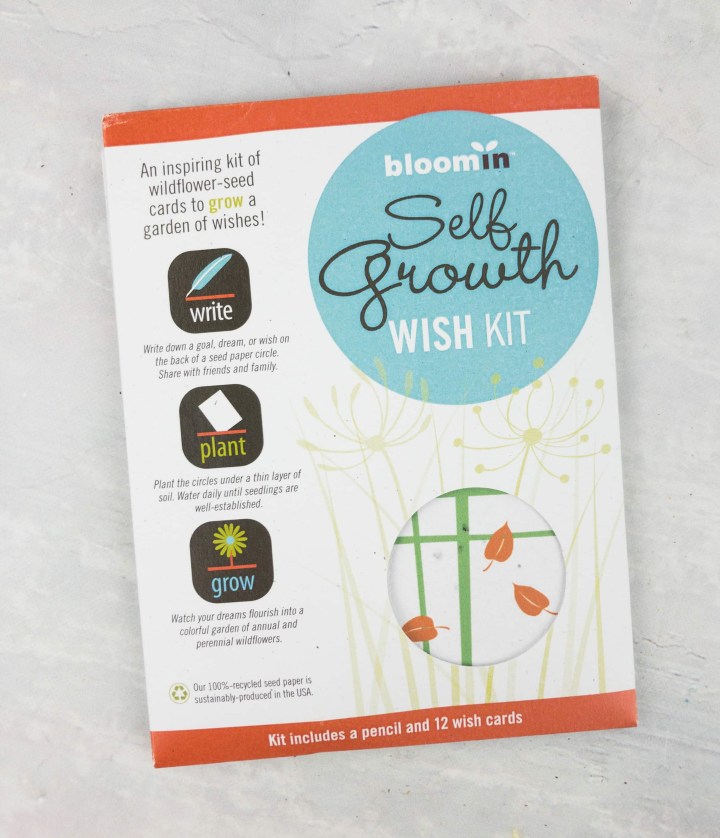 Bloomin Seed Coin Wish Kit ($6.88) A unique way of making a wish!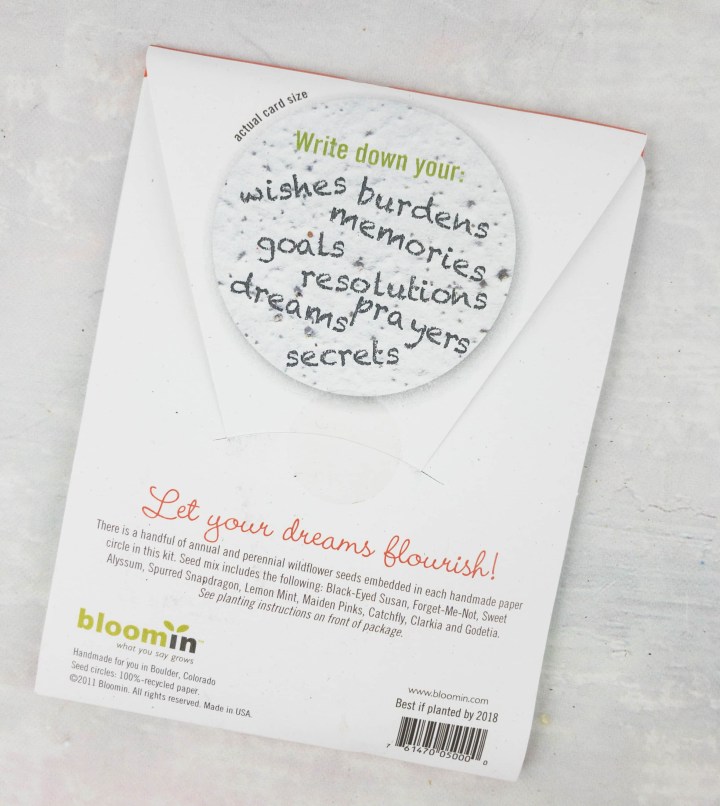 The Seed Paper Wish Kit includes 12 seed paper circles where you can write your hopes and wishes. Plant them afterwards, water them everyday, and then see them bloom!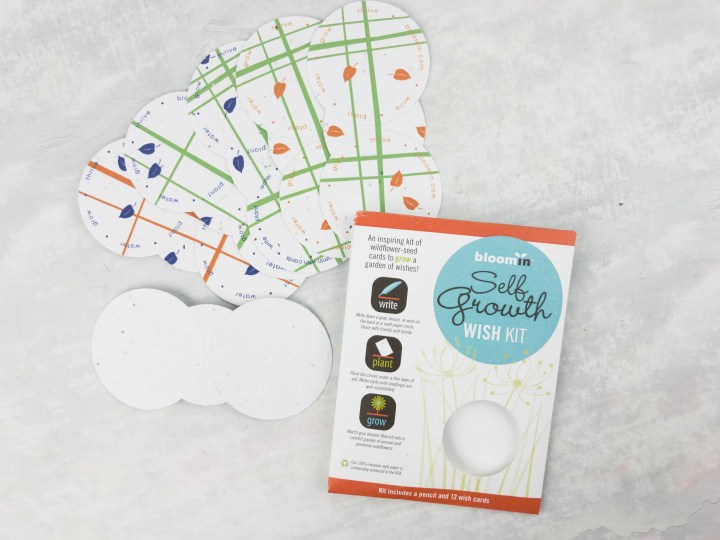 The concept is awesome. It reminds us that with the right conditions and a little time, like these seeds – we can bloom into beautiful flowers too!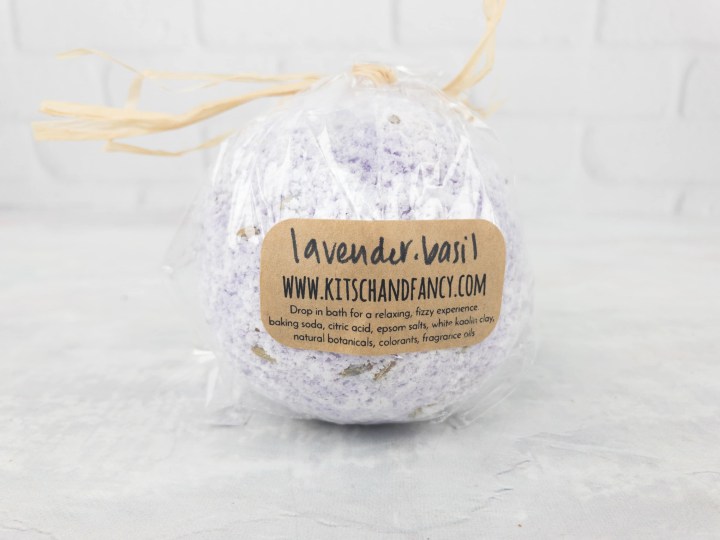 Kitsch & Fancy Floral Extra Large Bath Bomb ($7) We got one in Lavender Basil!
It has natural and dried botanicals which smells refreshing and looks nice in the bath!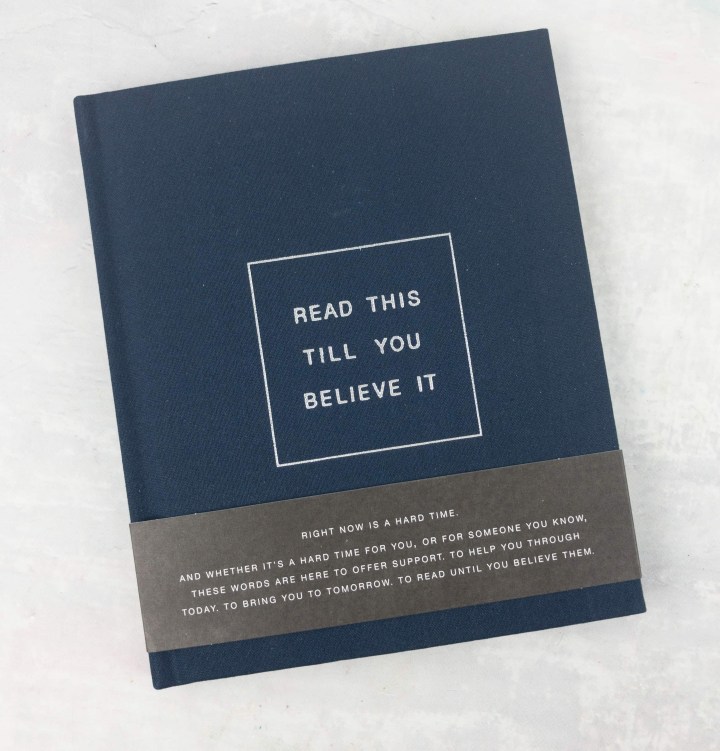 Read This Till You Believe It ($12.93) Words of wisdom combined with soothing illustrations.
"Right now is a hard time. And whether it's a hard time for you, or for someone you know, these words are here to offer support. To help you through today. To bring you to tomorrow. These words are to live with, to hold to, and to take to heart. To read until you believe them.

There are times in our life that offer more challenges than others and weigh on us more heavily. Read This Till You Believe It offers statements of support and empathy that speak to all kinds of difficulties; from setbacks, breakups, and sickness, to loss, depression, and bereavement. This book is ideal for showing sympathy and support, or when the right words are hard to find."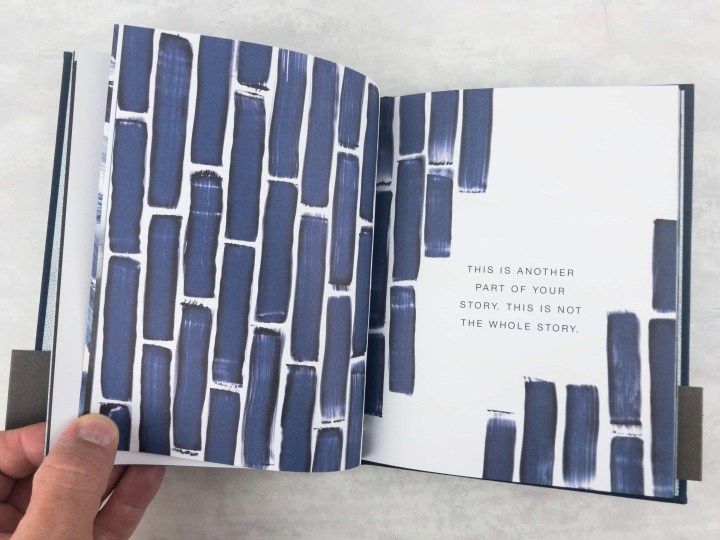 Words are so powerful. This is a great read when you need some uplifting in the form of written words.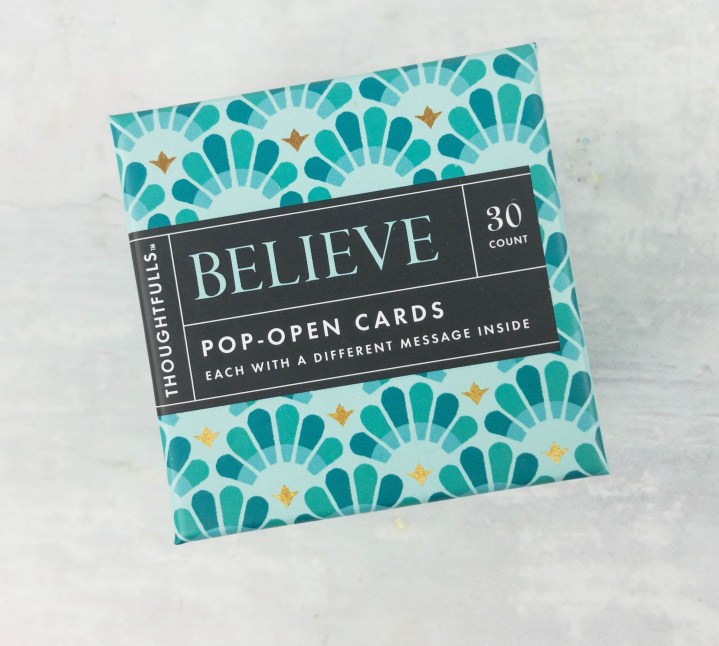 Thoughtfulls Pop-Open Believe Cards ($13.97) Of course, we gotta share love and hope too!
The pop-open cards are printed on high-quality paper. Perfect for little gifts!
It contains inspiring messages, and also has a blank space if you wish to add your own words of encouragement.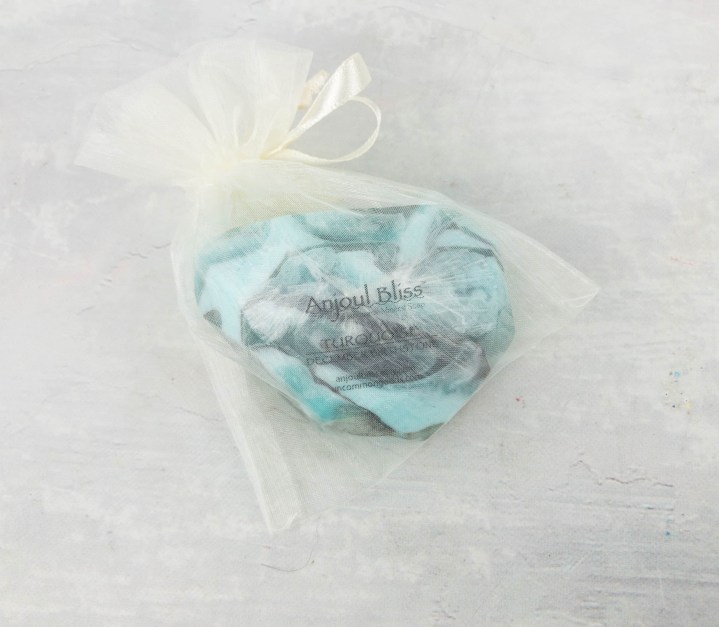 Anjoul Bliss Polished Artisanal Soap ($20) This looks and smells great!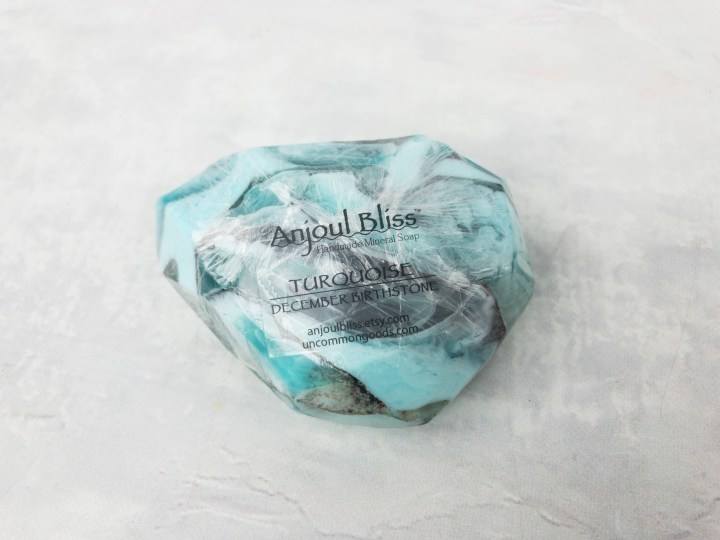 It's a luxurious mineral soap in Turquoise, the birthstone for December.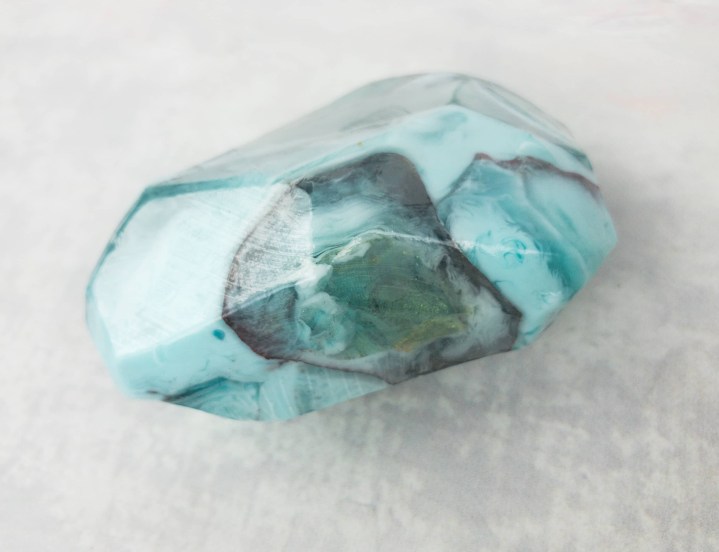 The ingredients of this soap weren't indicated on the label, though. We found the soap at Uncommon Goods and discovered the source of the scent – Grapefruit & Lily of The Valley – and ingredients: glycerin, Vitamin E, Aloe, Vegetable Colorants, Fragrance & Essential Oils.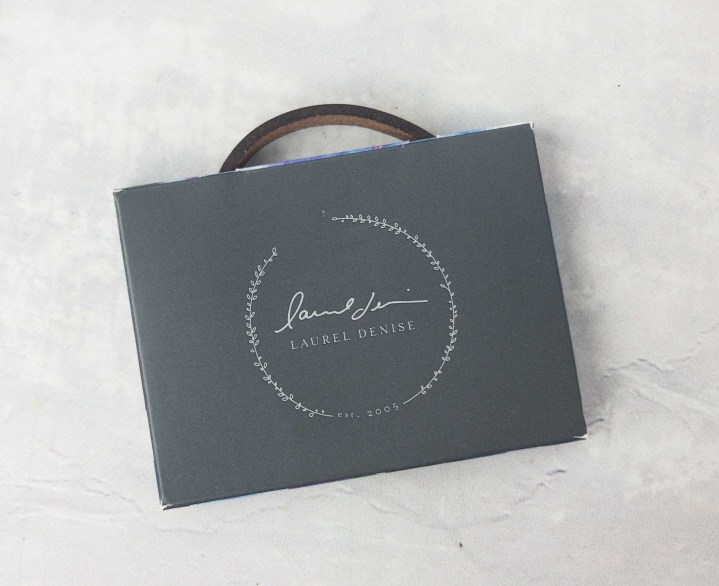 Laurel Denise Leather Encouragement Bracelet ($22) – The box is pretty! Let's see what's inside…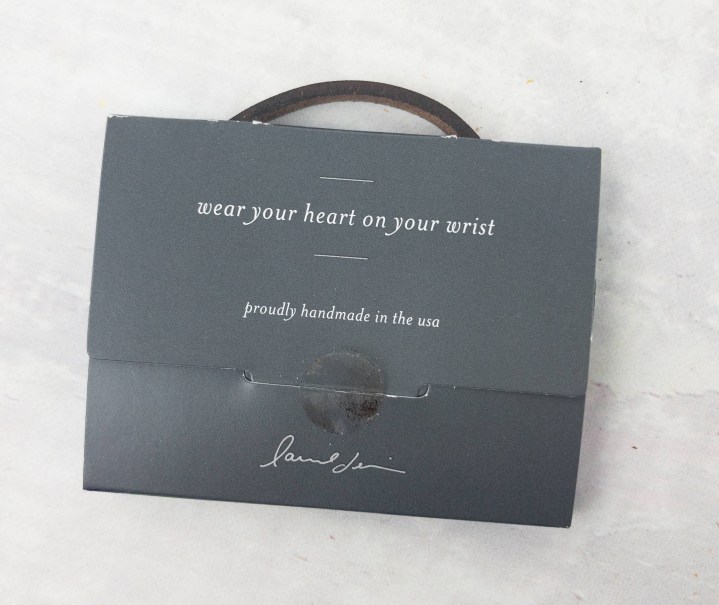 "Wear your heart on your wrist."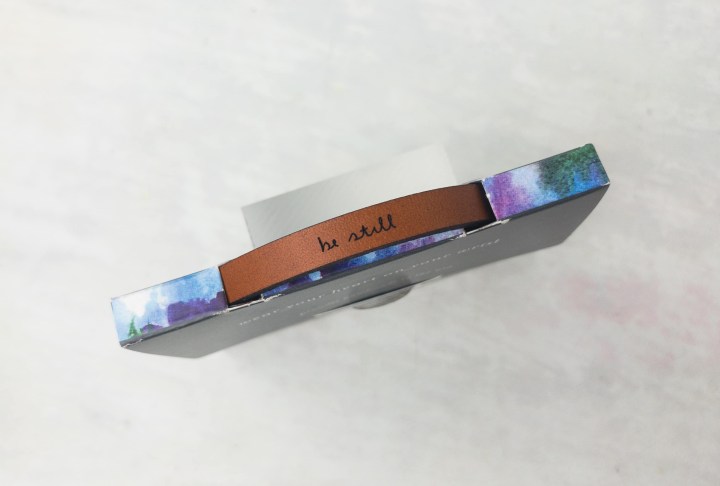 My brown bracelet says "be still." In this world full of hustle and bustle, it truly pays to be calm and quiet.
The inner box can also be opened, where an encouraging message awaits.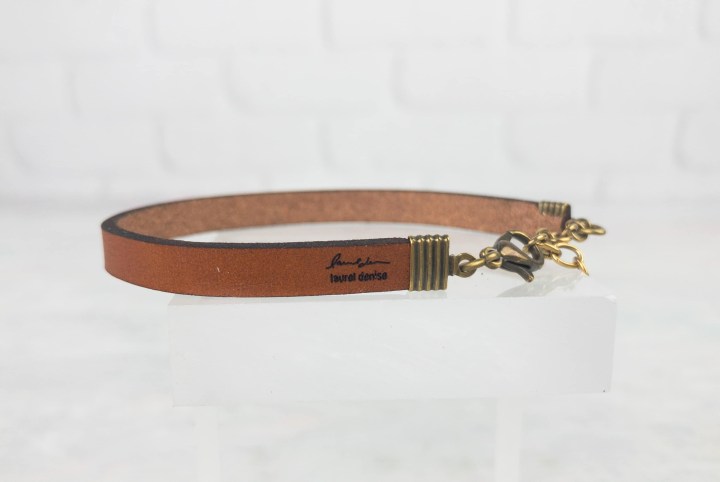 It has an antiqued brass lobster clasp and extension chain.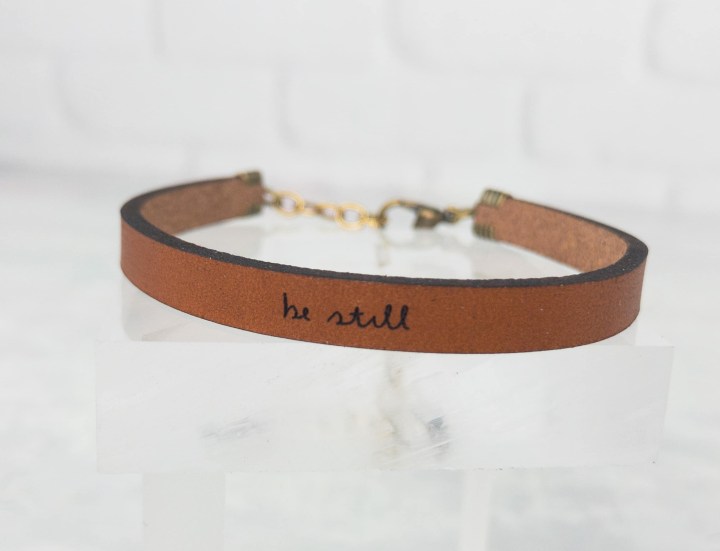 The main material is vegetable dyed leather sourced in the USA.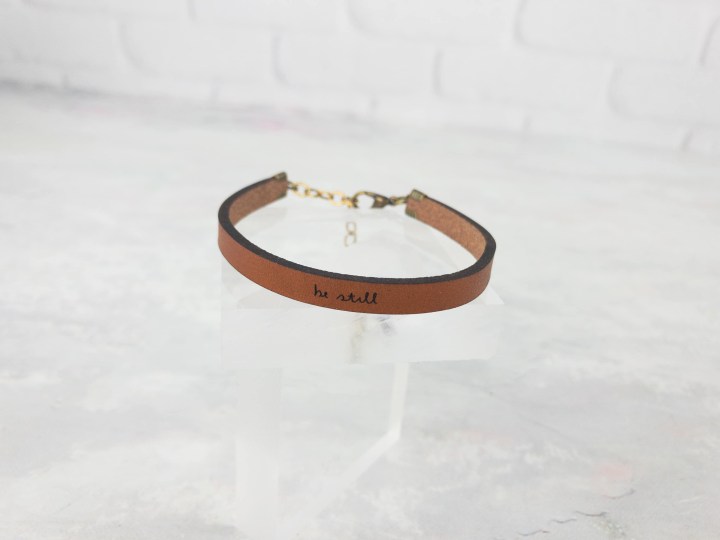 Meanwhile, the handwriting is laser engraved. Simple yet charming!
Filled with pampering items and positive messages, Hopebox is a great subscription whatever stage in life you're in – whether you're going through something or you just want to treat yourself to a nice box. Looking forward to more me-time essentials in future boxes!