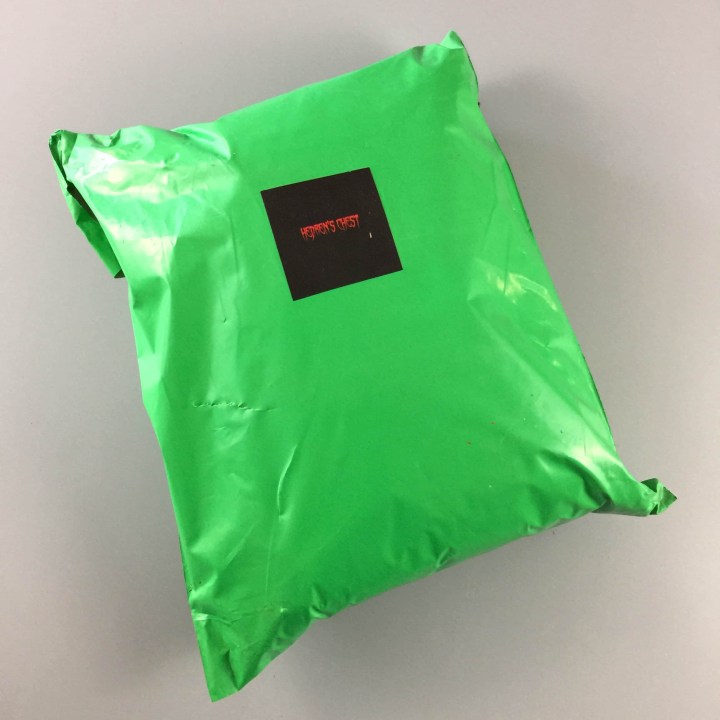 Hedren's Chest is a new bi-monthly literary horror subscription box. Every other month, you'll receive one or two lesser-known groundbreaking horror novels, three to 5 horror accessories to show off your horrific pride and the Hedren's Chest zine. The box is $29.99 bi-monthly, plus shipping ($6.99 US and $10.99 Canada). This box is only for the hardened individual!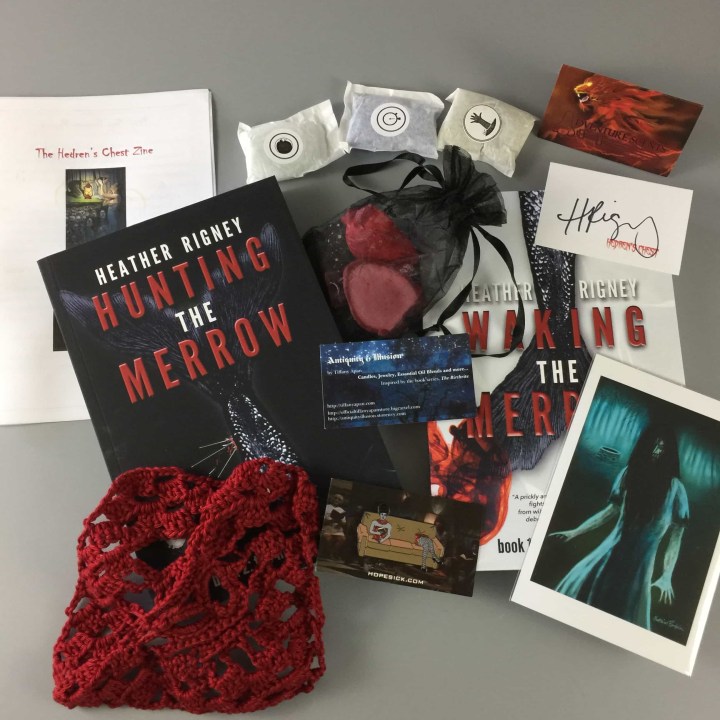 DEAL: Get 10% off your first monthly box! Use coupon code WELCOME10.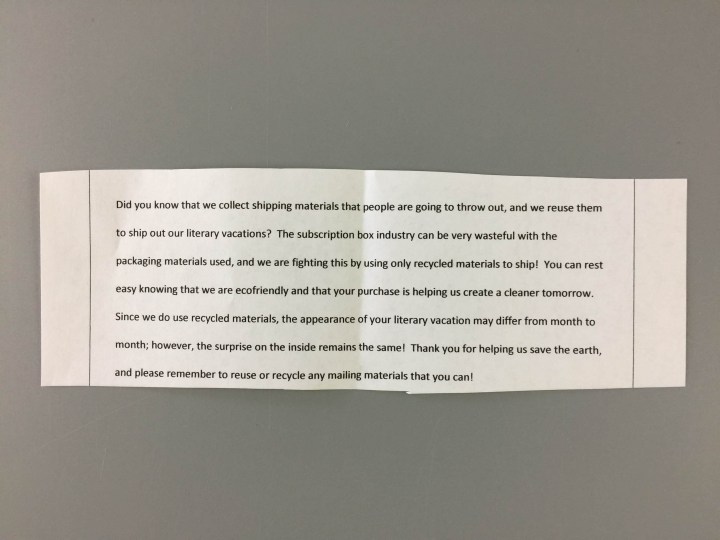 There is an explanation of the packing materials. I fully support using recycled materials. There are so many other boxes that contain so much wasteful packing "fluff."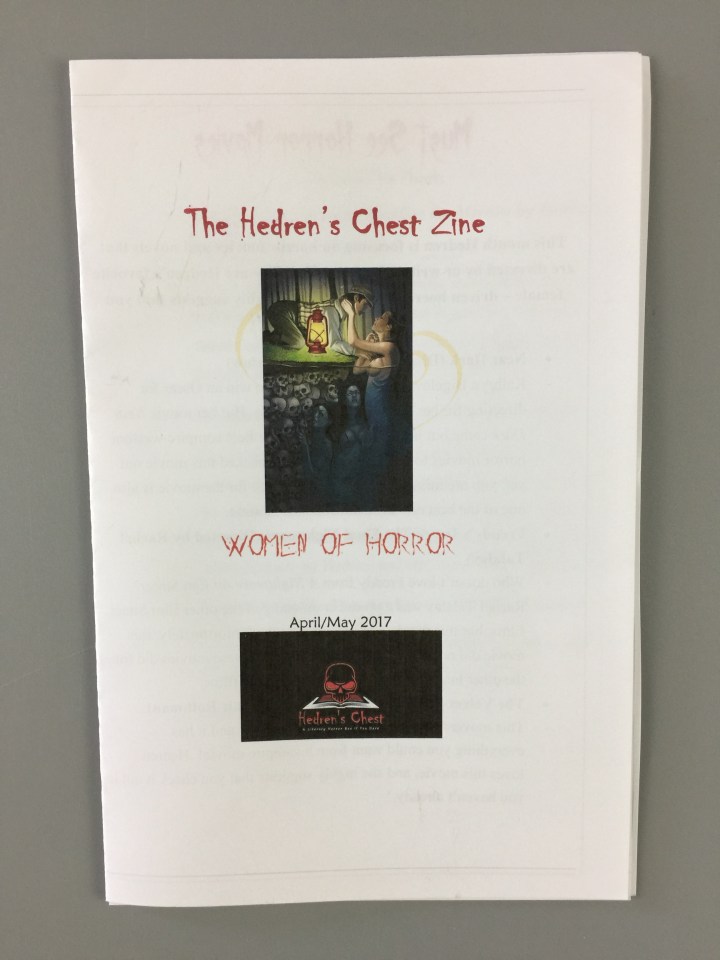 A "booklet" is included with the month's theme "Women of Horror" and a list of the items in the box.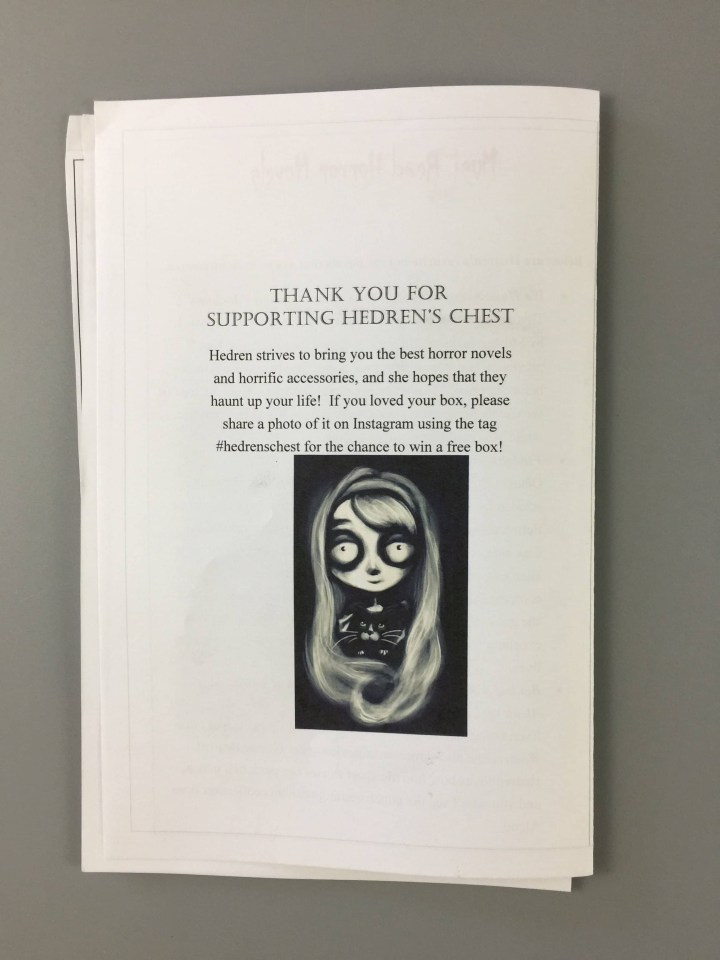 Stapled to it is the Hedren's Chest zine. It's a two-page list of books and movies to read and watch. There's a cool design at the back of the "zine." This would probably be better on a printed card – perhaps in future months?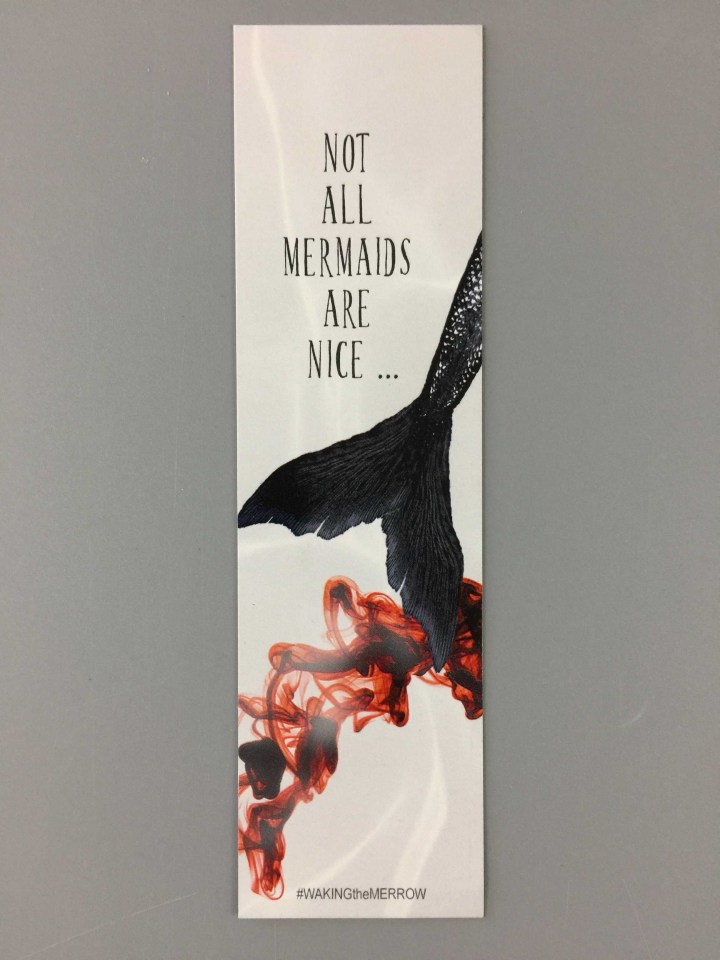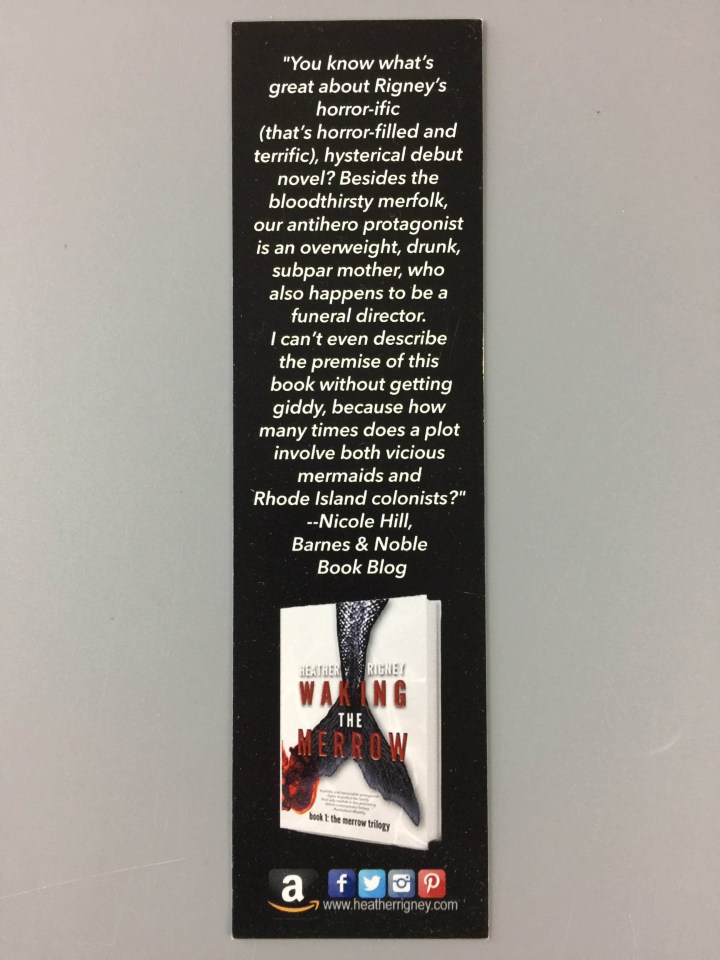 Included in the box was a bookmark. There was also a card…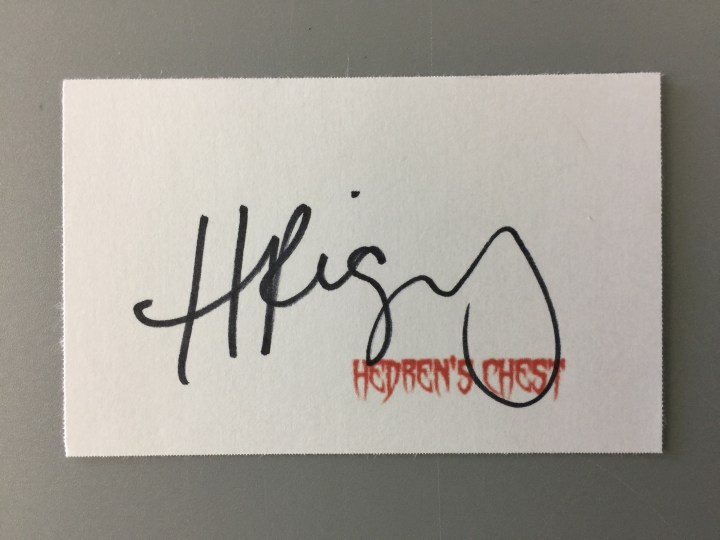 The card is autographed by Heather Rigney, the author of the two books included in this subscription!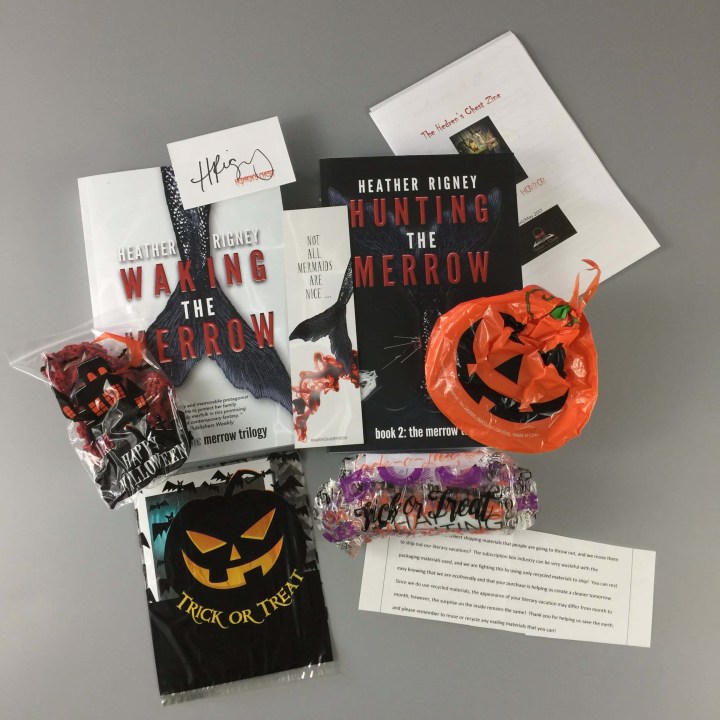 The books and the goodies!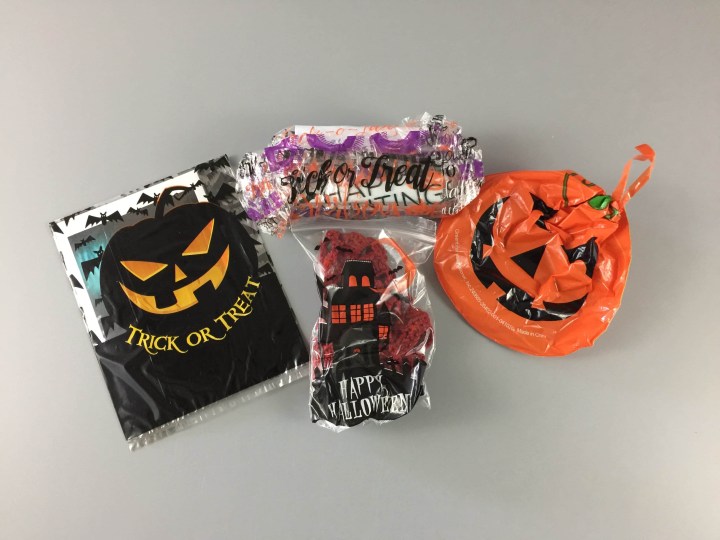 The packaging of the treats and crafts had a Halloween theme.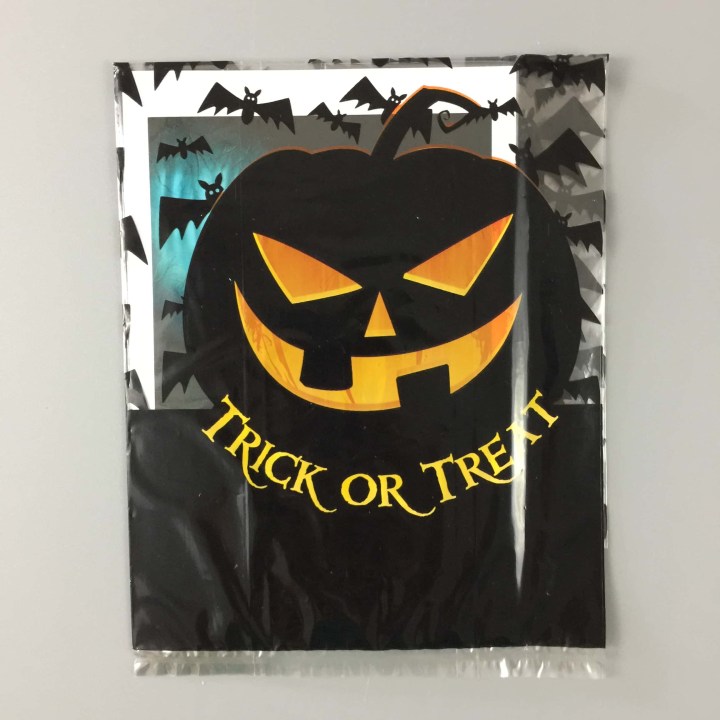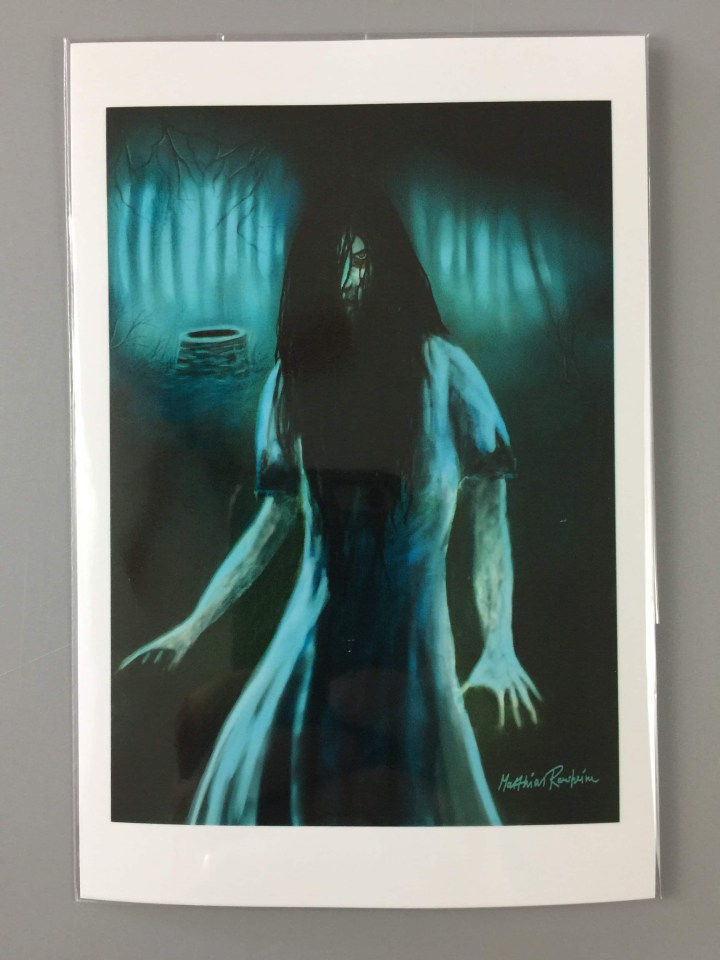 Creepy Print – The first trick or treat bag I opened had this print inside. Very nice artwork of Samara from "The Ring."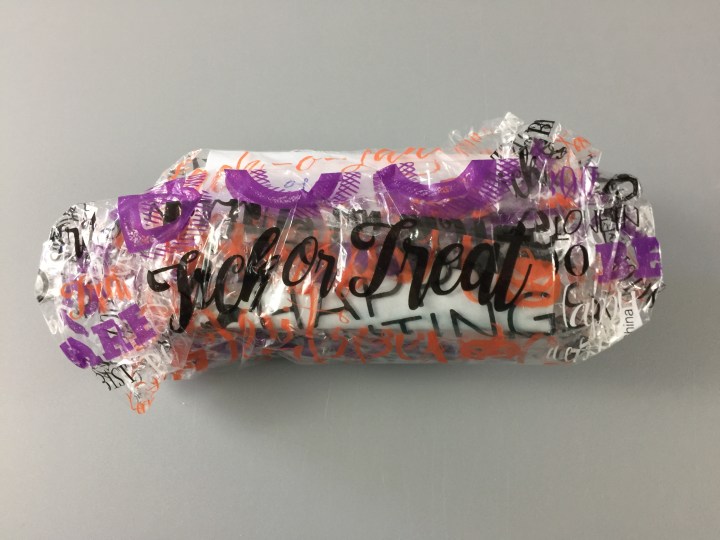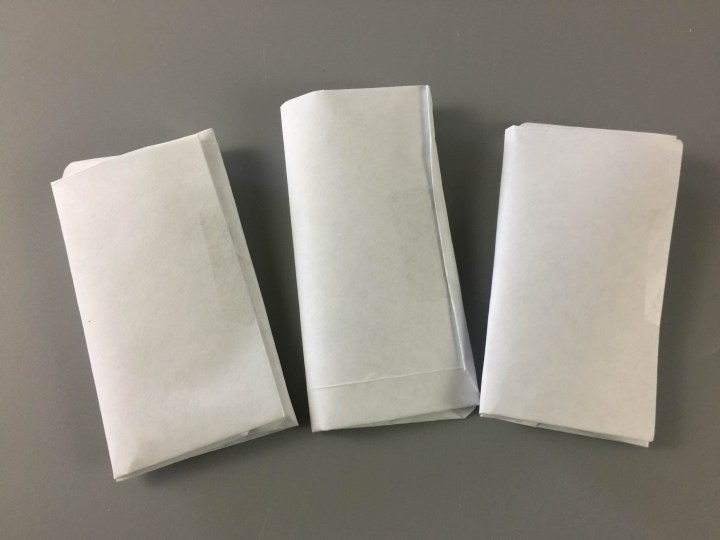 The next trick or treat bag had these envelopes inside.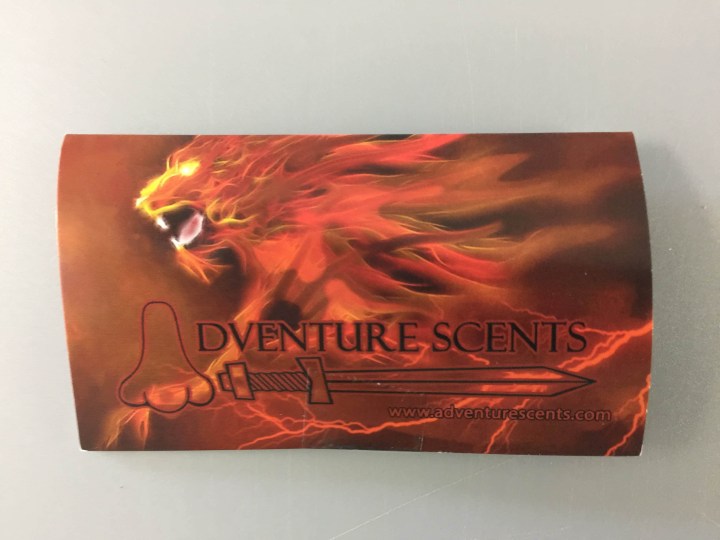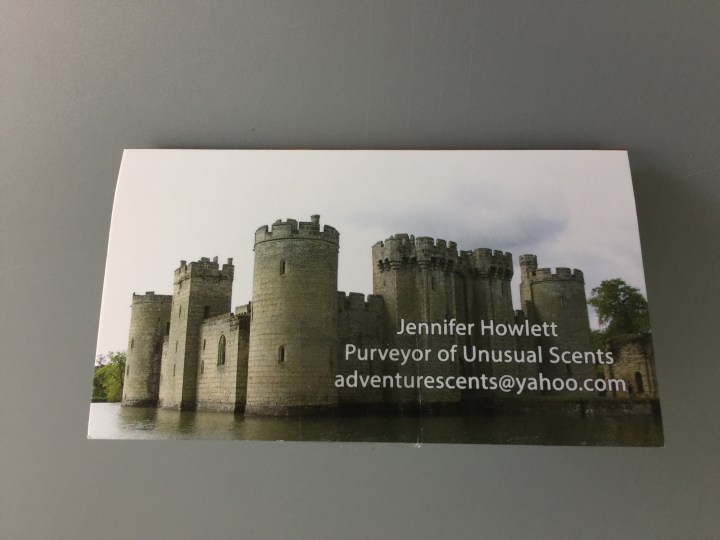 Inside were these little cards, folded over with Tiny Scent Bags by Adventure Scents. The suggested use would be for tabletop gaming to enhance players' senses… or is that scents?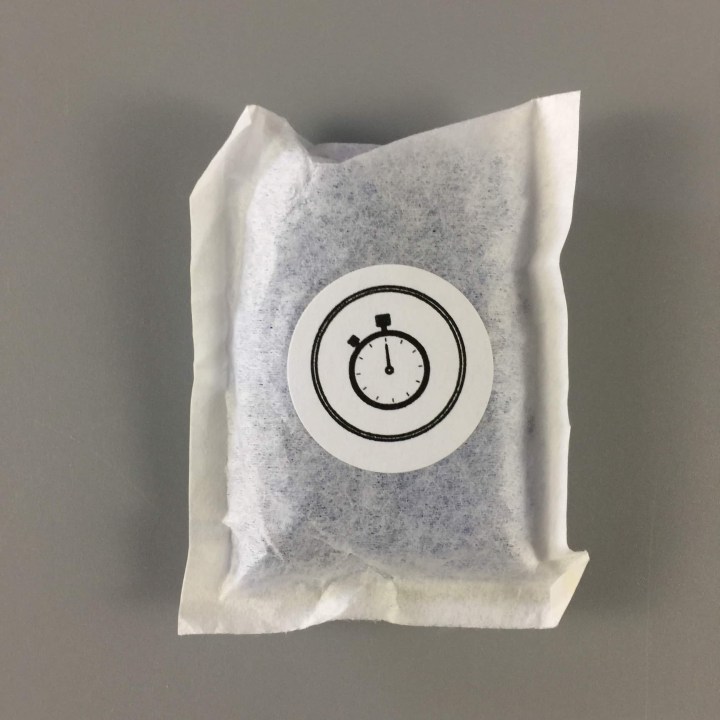 Time Machine. Is this what the TARDIS smells like? Maybe it's the interior of Doc Brown's DeLorean.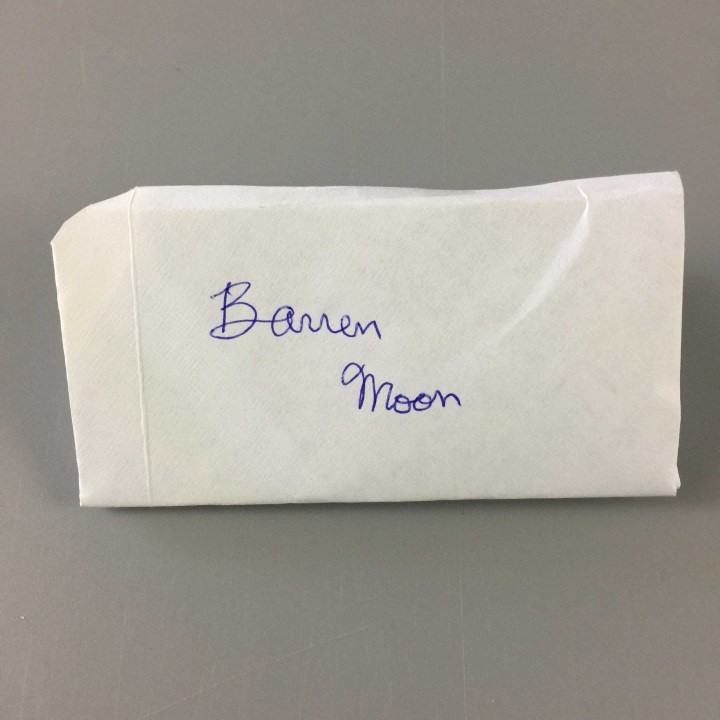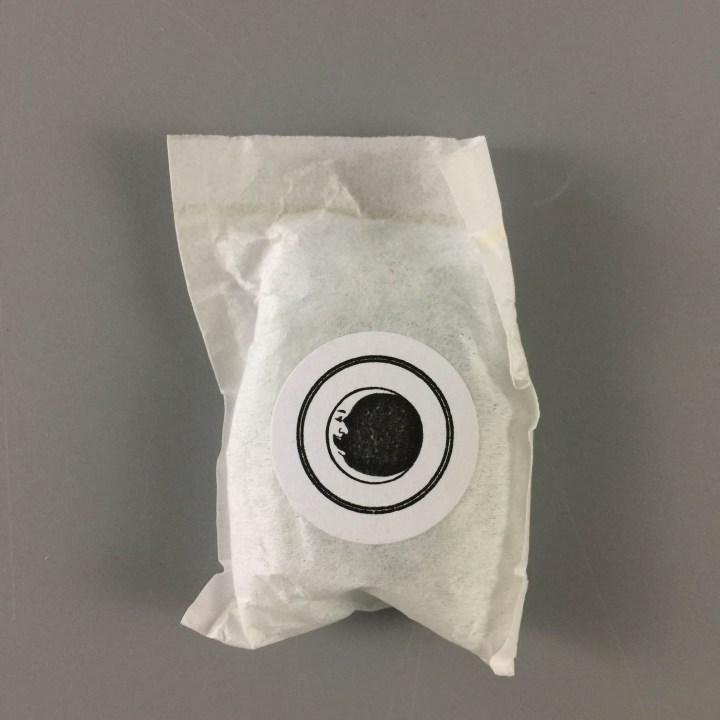 Barren Moon. Who knew the moon have off such an odor?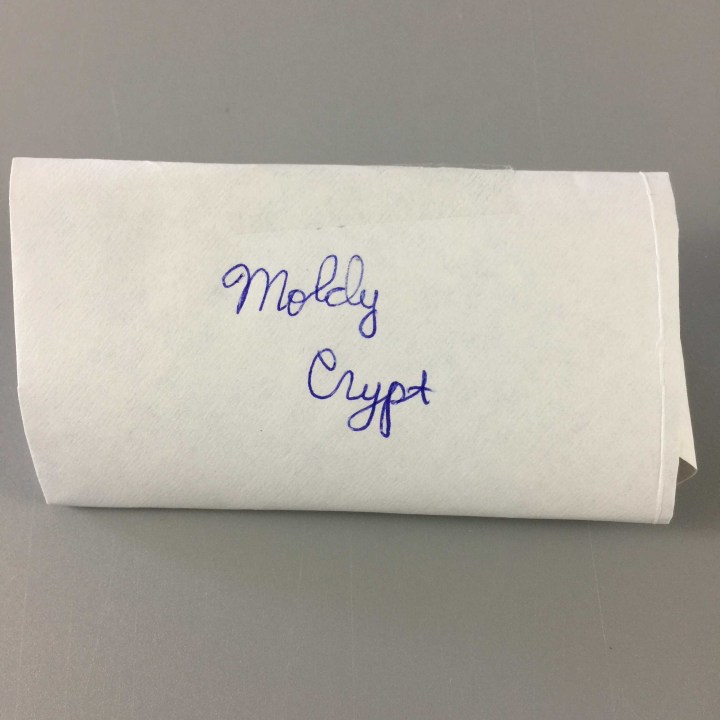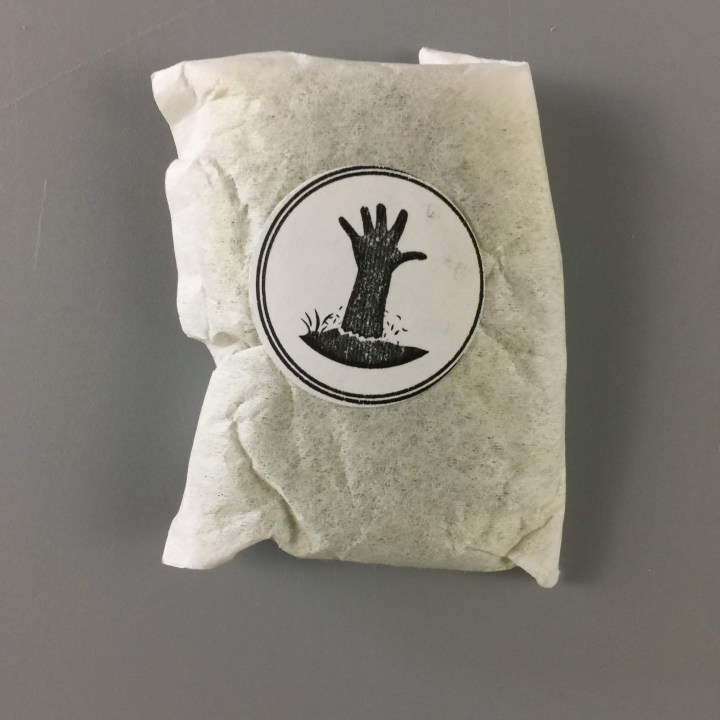 Moldy Crypt. Yep, that's what I imagine a moldy crypt would smell like. I'm going to go wash my hands now.
Wax Hearts and Skull Antiquity & Illusion by Tiffany Apan. These scary little pieces have some nice detail on them. The biggest problem unfortunately is they flake off and get everywhere. The cleanup ended up smearing on my books and my back drop.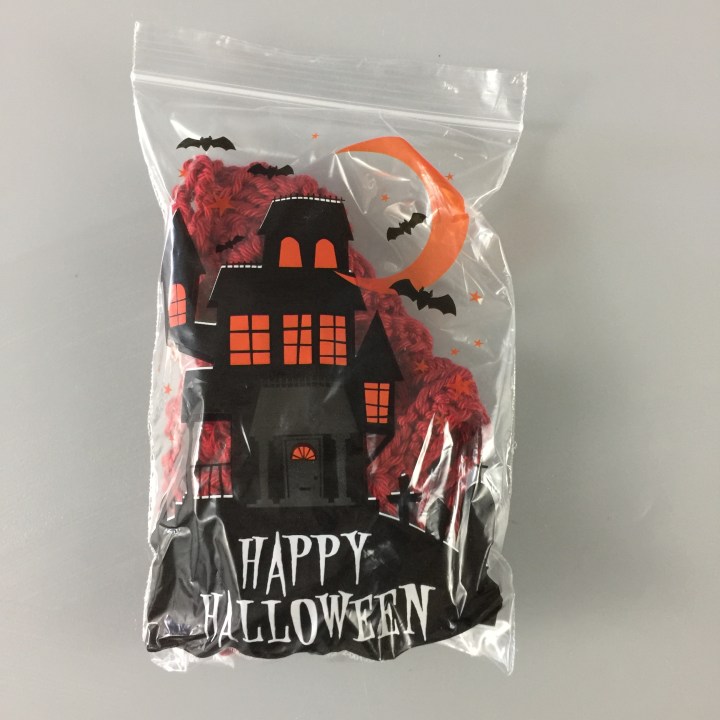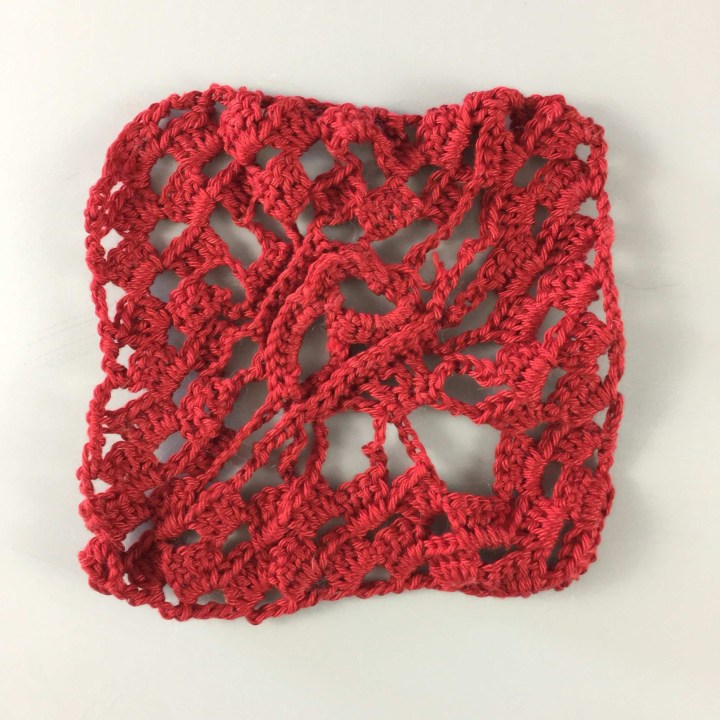 Blood-Red Crocheted Washcloth. This item just feels very fitting with this box. I'm sure I will find the perfect place for it!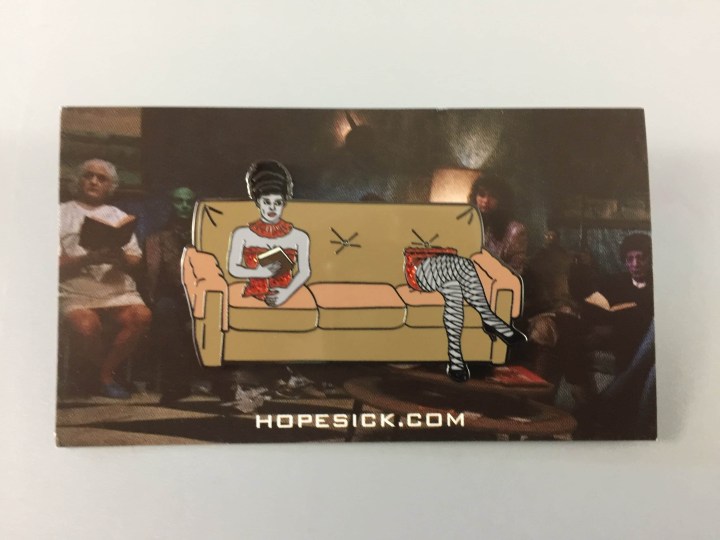 Couch Lady Pin from Beetlejuice by Hopesick ($8.50). Enamel pins seem to be all the rage and this one is absolutely wonderful looking!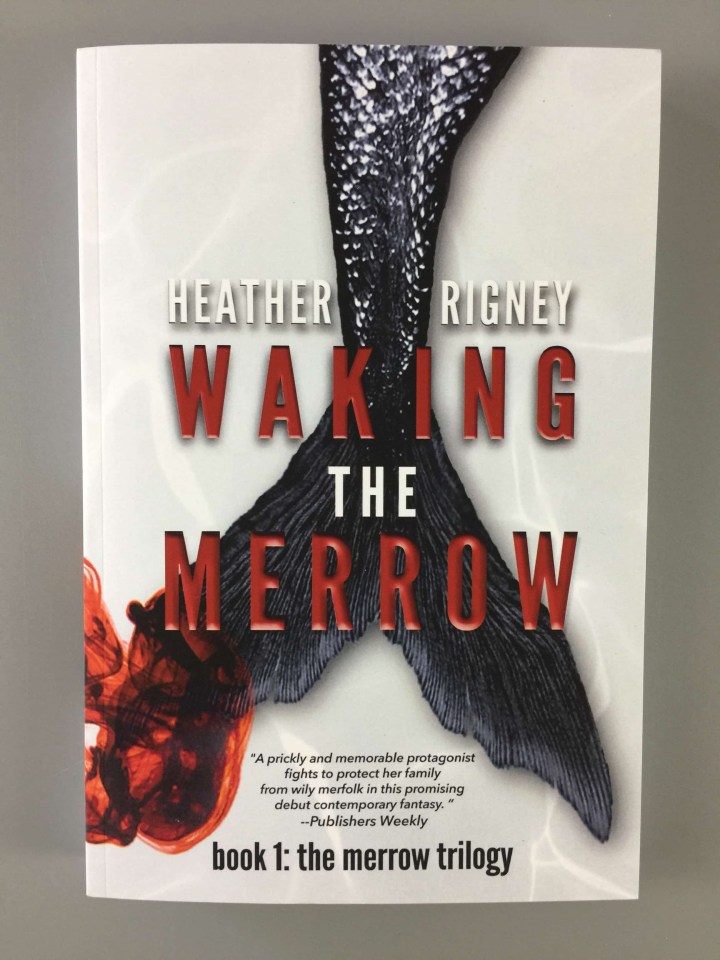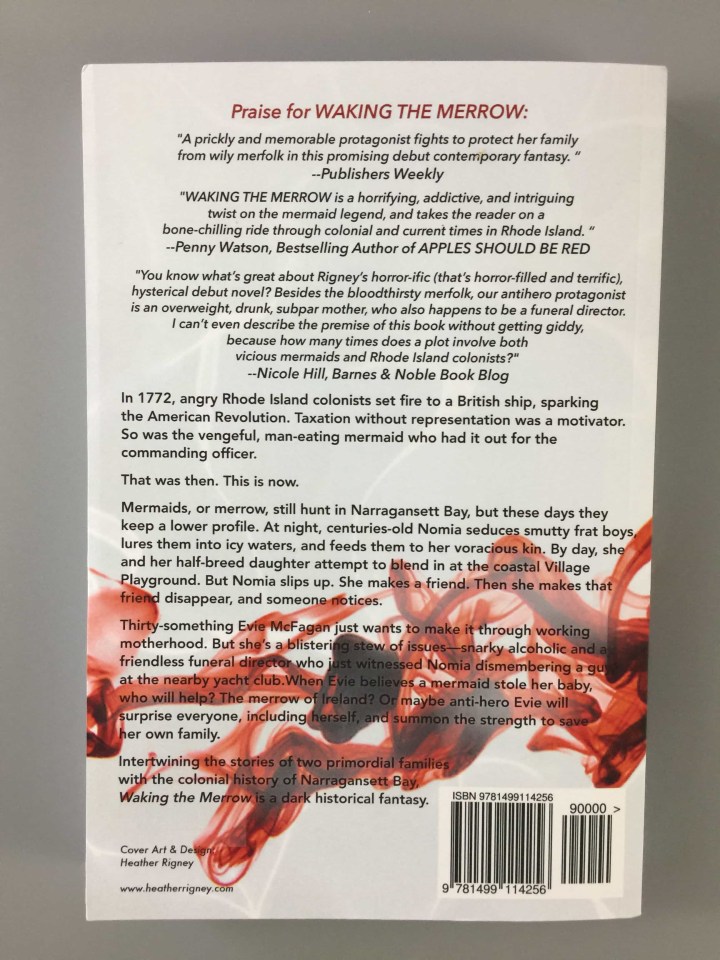 Waking the Merrow – $12.99. This is the first book in the trilogy. Mermaids tend to be depicted peacefully in the world of fantasy. Well this isn't your typical mermaid tale. This looks like some bloody fun!
In 1772, angry Rhode Island colonists set fire to a British ship, sparking the American Revolution. Taxation without representation was a motivator. So was the vengeful, man-eating mermaid who had it out for the commanding officer.

That was then. This is now. Mermaids, or merrow, still hunt in Narragansett Bay, but these days they keep a lower profile. At night, centuries-old Nomia seduces smutty frat boys, lures them into icy waters, and feeds them to her voracious kin. By day, she and her half-breed daughter attempt to blend in at the coastal Village Playground.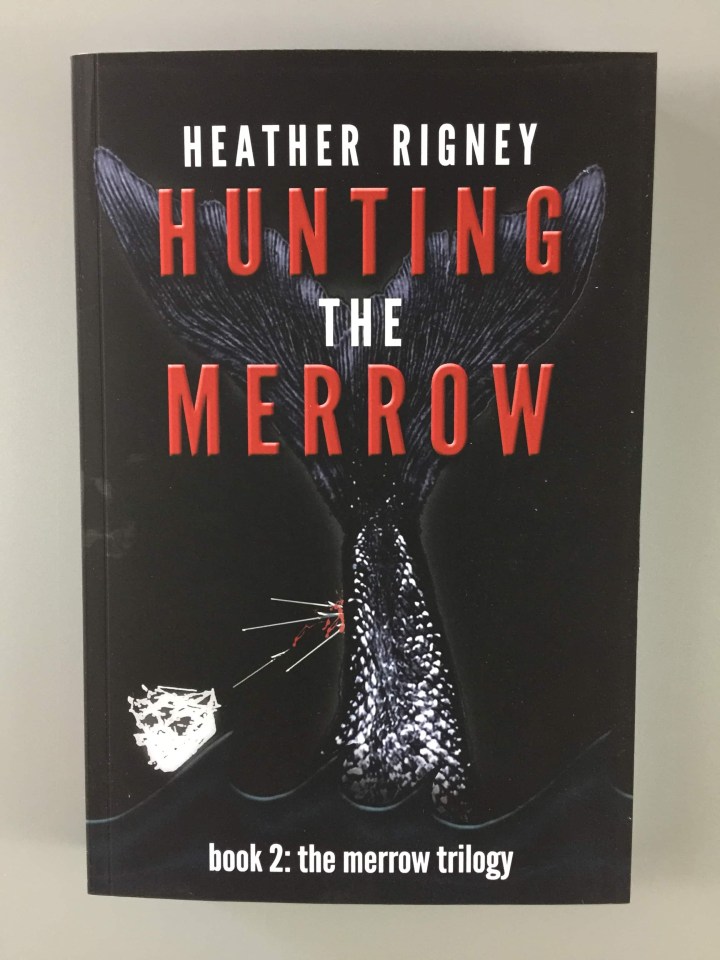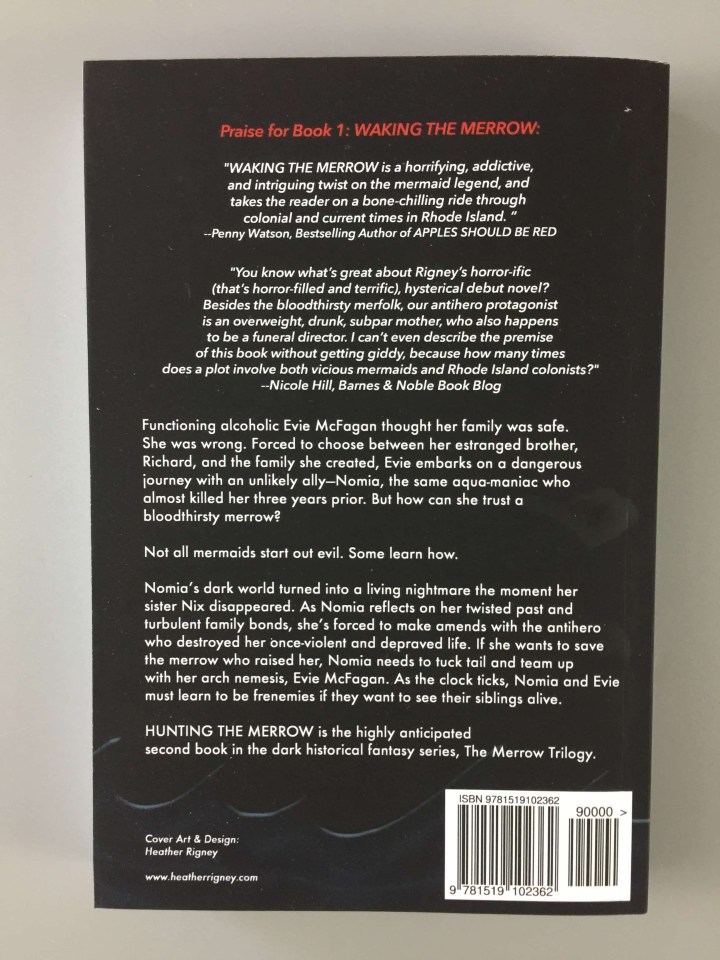 Hunting the Merrow – $13.99. How awesome is this? Not just part one, I also received part two of the trilogy! These both look like wonderful reads and I'm looking forward to seeing what they each have in store.
Functioning alcoholic Evie McFagan thought her family was safe. She was wrong. Forced to choose between her estranged brother, Richard, and the family she created, Evie embarks on a dangerous journey with an unlikely ally—Nomia, the same aqua-maniac who almost killed her three years prior. But how can she trust a bloodthirsty merrow? Not all mermaids start out evil. Some learn how. Nomia's dark world turned into a living nightmare the moment her sister Nix disappeared. As Nomia reflects on her twisted past and turbulent family bonds, she's forced to make amends with the antihero who destroyed her once-violent and depraved life. If she wants to save the merrow who raised her, Nomia needs to tuck tail and team up with her arch nemesis, Evie McFagan. As the clock ticks, Nomia and Evie must learn to be frenemies if they want to see their siblings alive. HUNTING THE MERROW is the highly anticipated second book in the dark historical fantasy series, The Merrow Trilogy.
This edition of Hedren's Chest Box was great and the direction they're going in is excellent! I will admit, I'm more about the books than the goodies. That said, I still like seeing the little extras with the books, which enhance the sensory experience! I look forward to seeing what will come in two months.
What did you think of this month's Hedren's Chest?