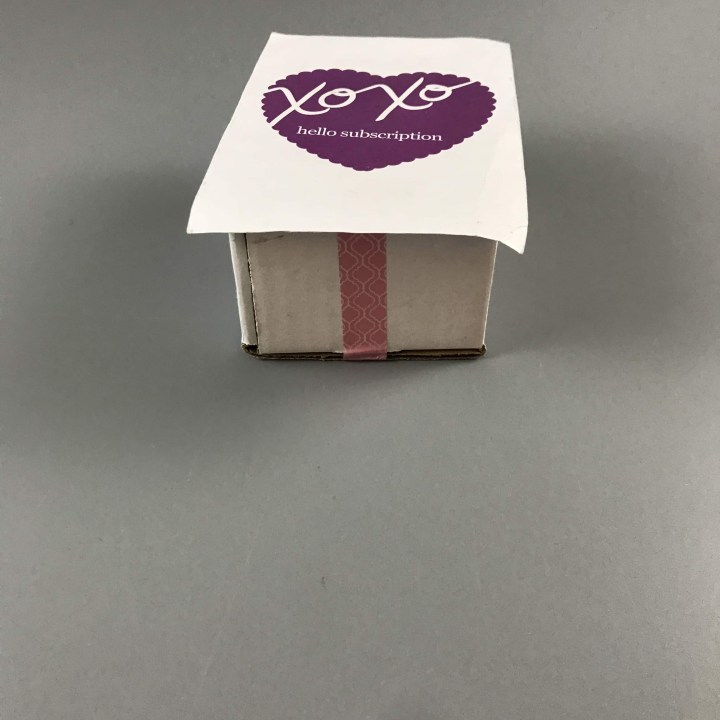 Hang Squad is a monthly subscription that sends two pairs of earrings to your mailbox. For $22 per month (shipping included), you can either get a classic, trendsetter, simple & sleek, or funky & fun pair of earrings. There is a quick survey to help get make sure you get the earrings best suited to your personal style. Even the box has a fun style to it, makes my mail box not seem so boring.
All of this style in a tiny little package. I am missing the extra touch of class the little black bags brought and the added mystery. I'm sure this is more cost effective just not as pretty or easy to reuse.
DEAL: Save $5 on your first month with coupon code HELLOSQUAD.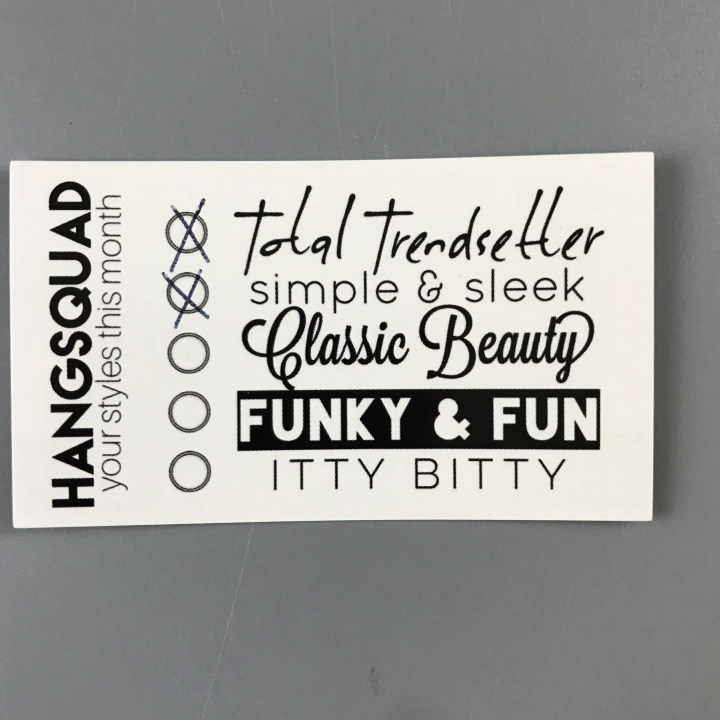 In case you forget what you put into the style survey, they tell you what this month's selections are. I got total trendsetter and simple and sleek selections.
I love these because everyone sees different inspiration for them. For example my daughter sees orange slices with magnified-glasses sticking out of them. What do you see? I  see them being a little flirty for a nice date night with the hubby.
Beautiful silver drop earrings with multiple sized drops. I love that they aren't overly long or too highly polished. The simple lines will go with any outfit and go from day fun to a night out without worry. So when packing for vacation I can bring these versatile earrings saving room for an extra pair of shoes.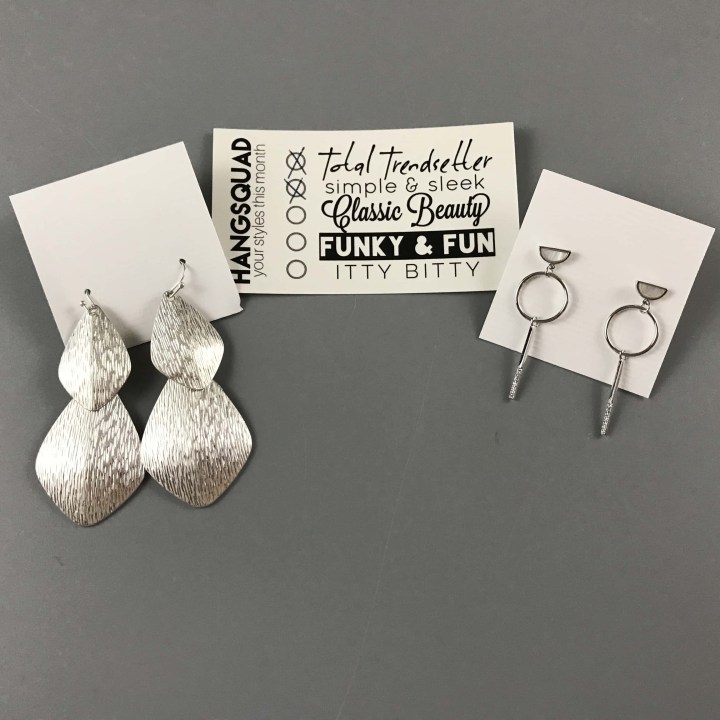 Only $22 a month for unique, stylish and beautiful earrings. I love that HangSquad works hard to take me out of my normal earring style box without being overly pushy. Over the last few months they have really pushed my envelope and I have yet to find a pair of earrings that doesn't start a conversation. I am huge into color and I'm glad that I get more sets that can go from office to date night than fun bright colors that scream afternoon party. I'm not sure if everyone gets handwritten notes but that is my absolute favorite part of this subscription.it makes me feel like family.
What did you think about HangSquad?