Grove Collaborative (formerly known as ePantry) is an eco-friendly subscription service that allows you to quickly pick your favorite high-quality cleaning and household supplies and set up a customized schedule for their shipment to you. Grove Collaborative carries a variety of brands including Method, Mrs. Meyers, Seventh Generation, Preserve, and more, including their own house brand.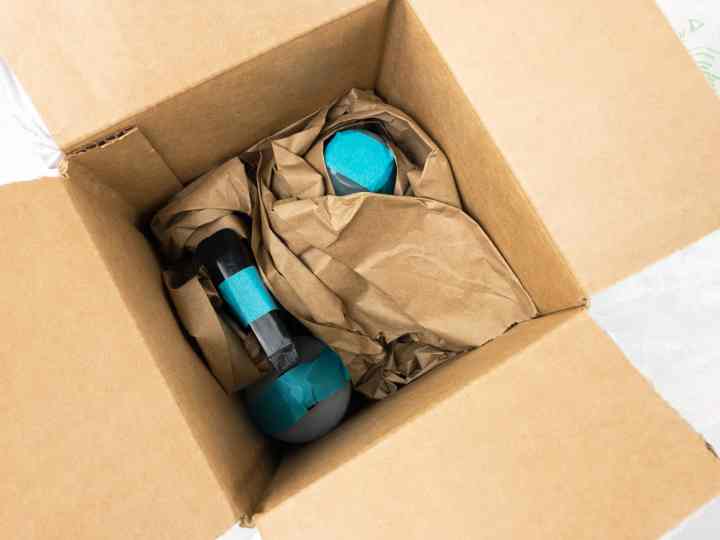 When you sign up you take a quick quiz so they can create a suggested bundle for you, but you can customize it as much as you'd like.  See our complete Grove Collaborative/ePantry walkthrough here! Grove calculates exactly how much you need!
You'll pay the cost of the products (you can see the details on every product on the Grove Collaborative site), plus $2.99 shipping.
All the products are taped up to prevent leaking.
DEAL:  You can get a free $10 credit plus a free Mrs. Meyer's hand soap when you sign up with this link.
Everything in my box! Can you tell what I like?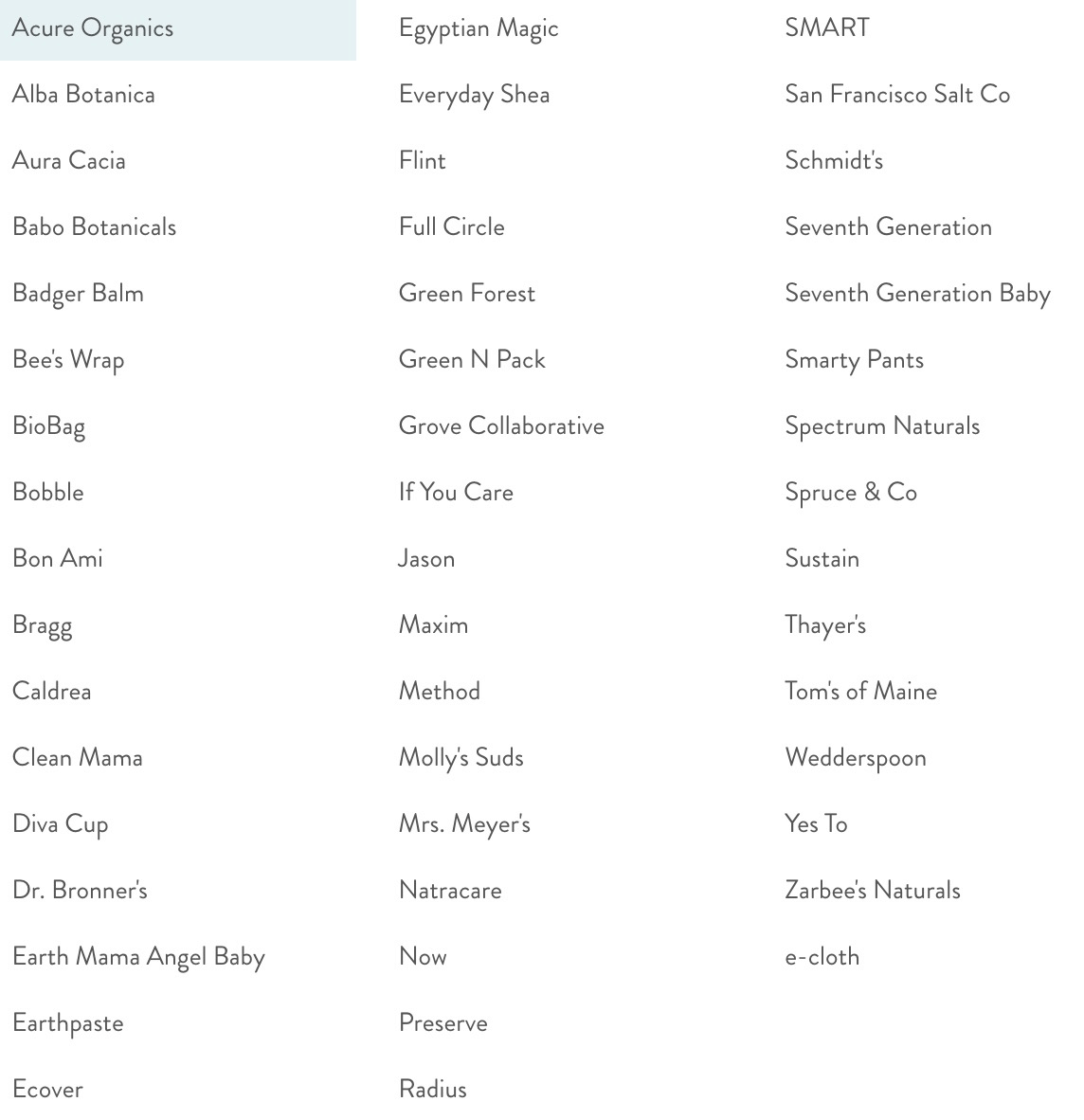 I love Mrs. Meyers scented products, but FYI, Grove carries great selections from all the lines above, plus has a curated scent-free store.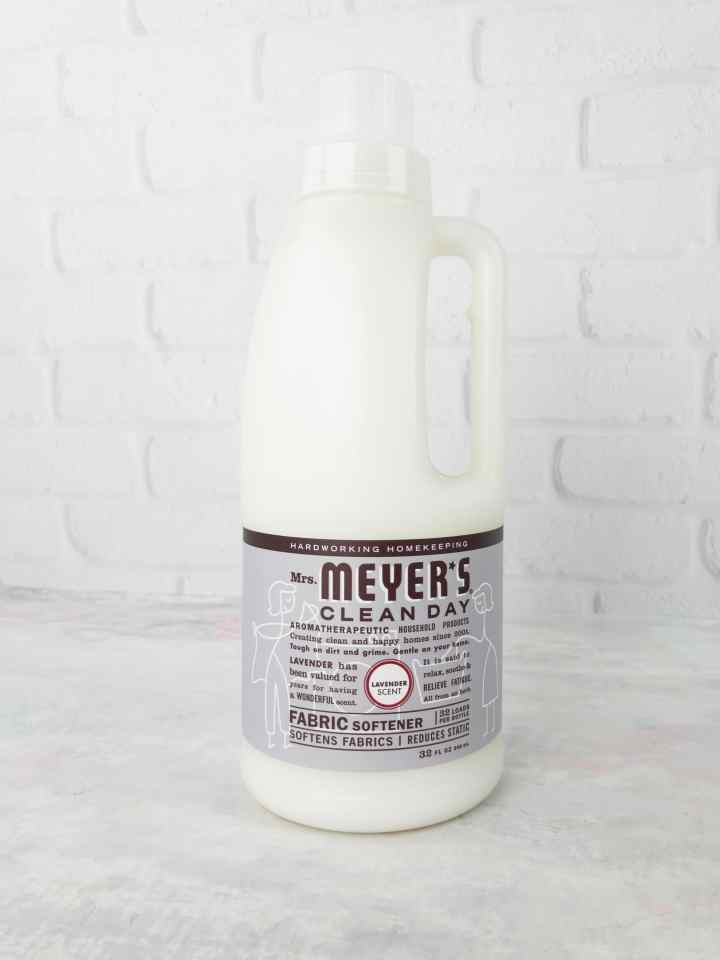 Mrs. Meyer's Clean Day Lavender Fabric Softener ($7.99 on Grove) This product is regularly $7.99 at Target, on sale today for $7.19. [More about Target prices later!] This is a staple in my household and I switched from conventional laundry softeners a few years ago and I haven't looked back!
The rest of my products are regularly $3.99 at Target, on sale for $3.59.
Mrs. Meyer's Clean Day Lavender Multi-Surface Everyday Cleaner ($3.89 on Grove)  This guy is responsible for keeping our photography area clean! It gets dirrrrrrty with all those boxes getting thrown on it all the time!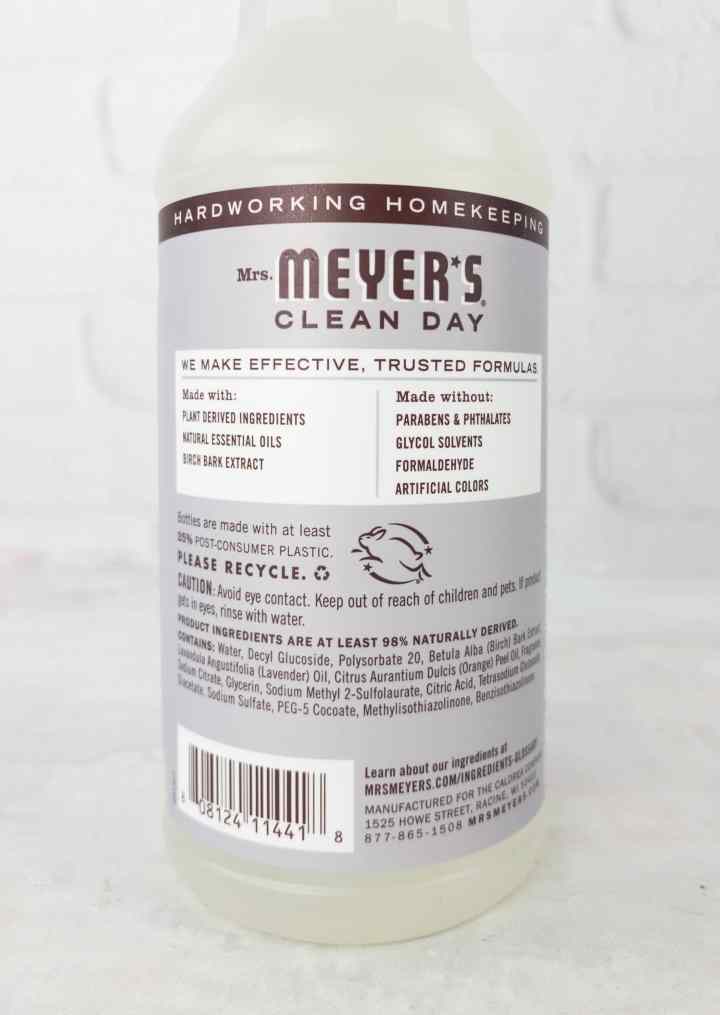 It works well, doesn't mess up our surface, and smells great!
Mrs. Meyer's Clean Day Lilac Dish Soap ($3.89 on Grove) I got lilac again, I couldn't help it! I like to get the limited edition scents when they're available!
Their soaps are phthalate, paraben, MEA & DEA, formaldehyde, triclosan, and sulfate free, and they're made with plant derived ingredients.
Mrs. Meyer's Clean Day Lemon Verbena Hand Soap ($3.89) One of my kids develops severe skin irritations if he doesn't use the right soap, but this soap is wonderful for him. This month I picked up this beautiful lemon verbena scent!
Sometimes I do get comments on the Grove posts that these products are available at someone's local Target. If you find it convenient to pick these products up during your regular shopping and they're available to you, that's great!  This service is great for busy people who don't have these products available to them – say they live in the middle of nowhere or in a big city (which convenience wise can be like living in the middle of nowhere) – regularly either because they're not stocked or don't have the time to go to the store. I personally do not buy cleaning products when I do my grocery shopping (the prices are inflated and I don't like the brands at the grocery store) and our Target only has a few soaps from this line (yes, I do live in the middle of nowhere).
The other comment I tend to get is that people just get these from Amazon, where in the regular shop they're twice as expensive. However, Amazon recently has expanded the availability of Mrs. Meyer's products in their Prime Pantry boxes ($5.99) shipping, so if you're already doing that, it sounds like a great option for my Mrs. Meyer's addiction (it's so hard to not be, they're great formulas, smell great, don't bug my kids' skin, and they're inexpensive!). Prime Pantry doesn't have all the brands that Grove carries, which I didn't get this time, but will again in the future when they're needed.
Visit Grove Collaborative to check it out and personalize your own subscription!