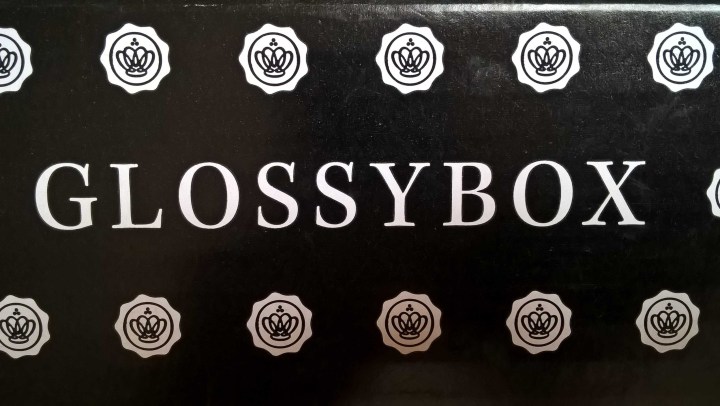 GLOSSYBOX UK is a popular beauty subscription box which delivers five beauty products to your door each month.  The products are hand-picked to suit your beauty preferences. FYI – If you're looking for GLOSSYBOX US, check that out here!
Glossybox goodies always arrive in the signature pretty pink box.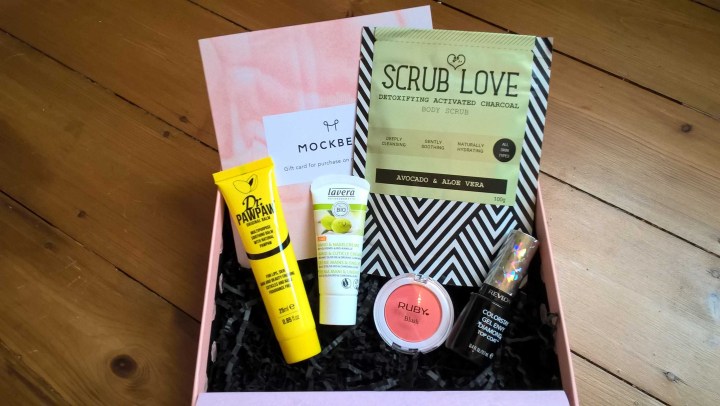 Here are all the treats found in the May box!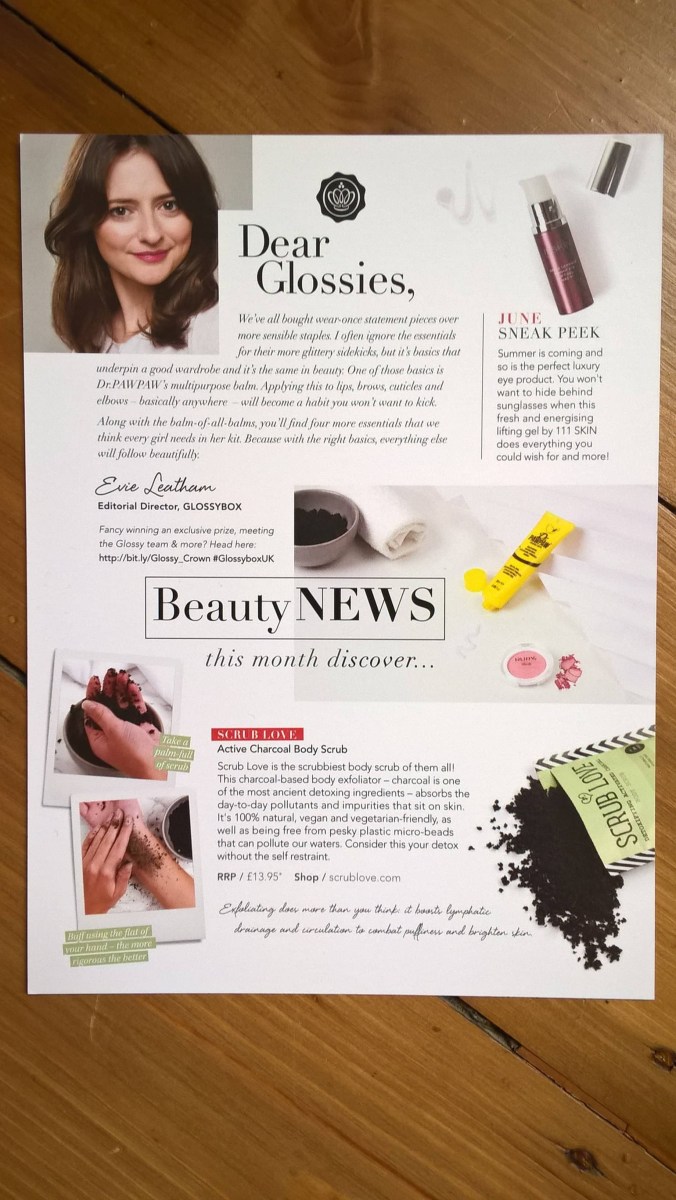 Each month, the Discover The Box card gives information about each of the five products.
May's GlossyBox is all about going back to basics. Embracing simple beauty essentials? Sounds like my kind of box!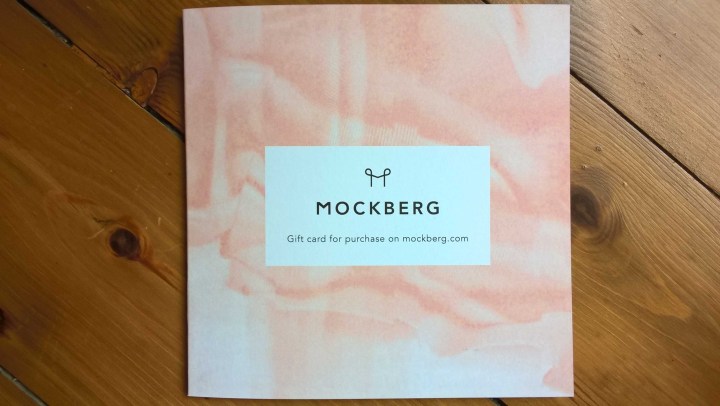 This pretty gift card from Mockberg was the first item I noticed upon opening my box. I was super happy to see that it contained a code for £50 off any order from Mockberg.com! Swedish made Mockberg watches embody simple sophistication. I love the classic styling of these watches and I'm looking forward to using the gift card, which is good through April 2018.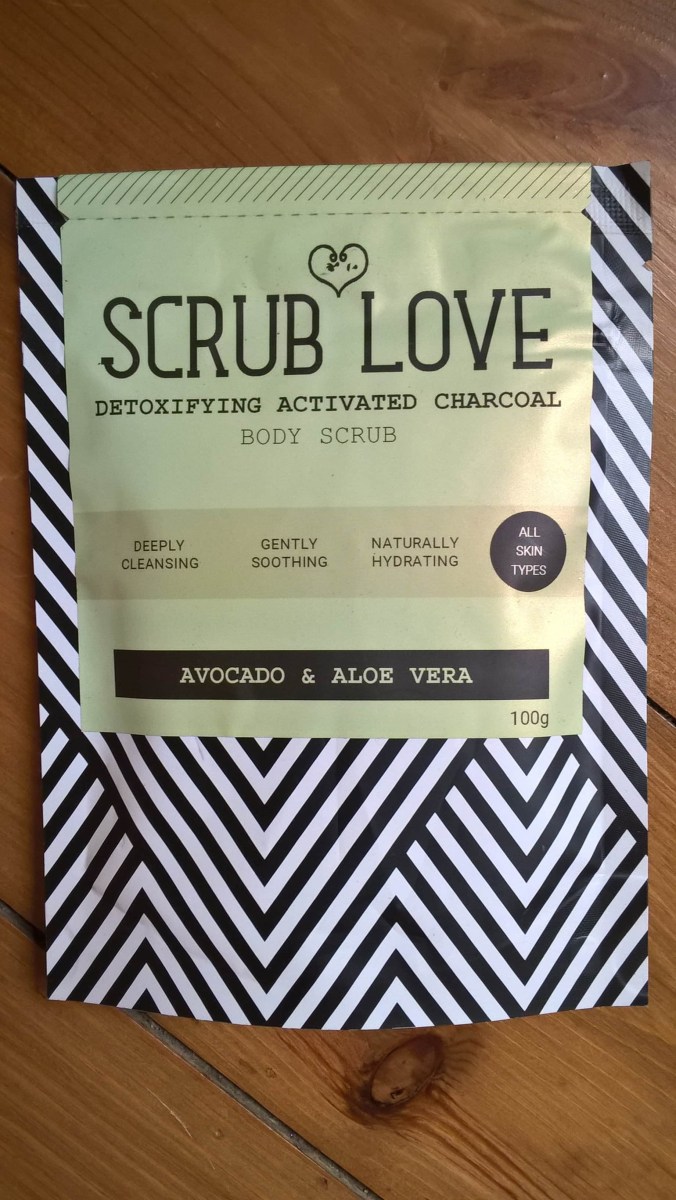 Scrub Love Active Charcoal Body Scrub (£13.95) is a 100% natural, vegan product that is free from harmful plastic microbeads and parabens.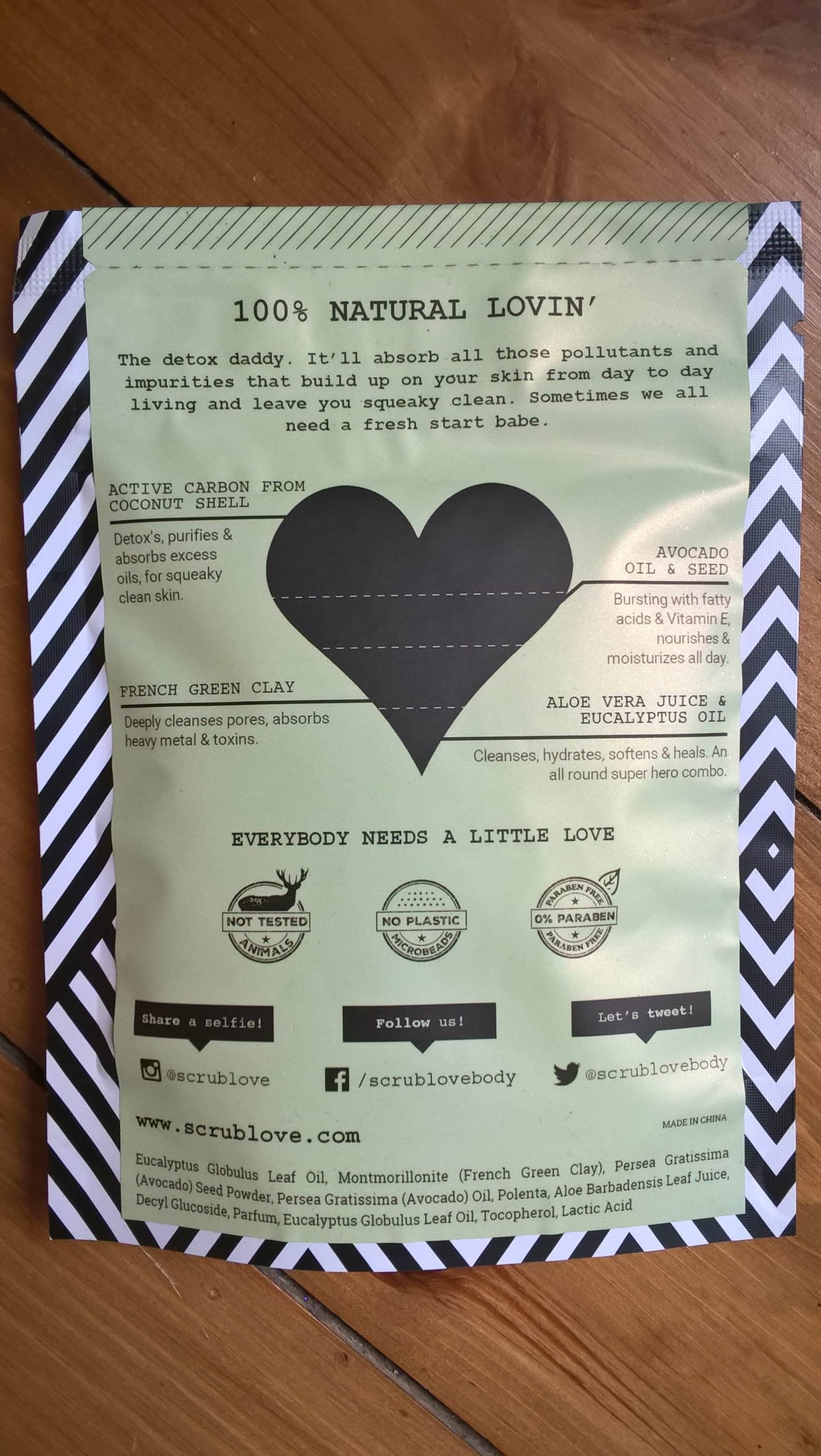 It contains active carbon from coconut shells and French Green Clay to detoxify, purify and cleanse skin. Avocado oil and seed nourishes with fatty acids and Vitamin E, while aloe vera juice and eucalyptus oil hydrates and softens.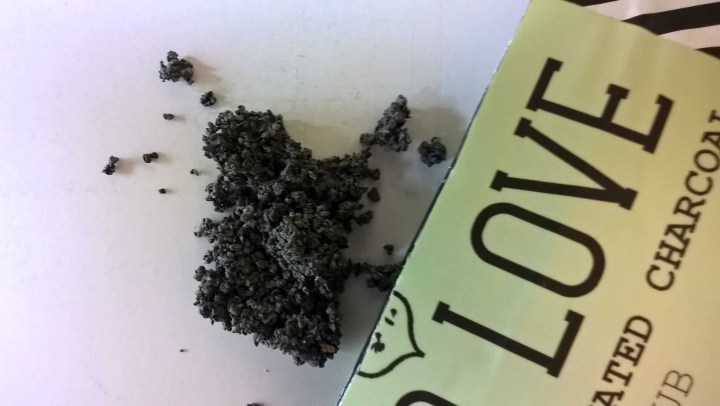 I absolutely loved this! It has a nice, unexpectedly sweet scent. There is also something fun and strangely satisfying about rubbing the black stuff all over your body. My skin was so smooth afterwards – it felt fantastic! You do have to take care to rinse your tub afterwards (it looked liked I'd cracked open a water filter in the shower) but otherwise this is pretty much the perfect scrub. I'd go so far as to say it's the best exfoliating scrub I've ever used. I'd recommend this to everyone!
Revlon Colorstay Gel Envy Diamond Top Coat ($7.99) extents the life of your manicure with a shatter-proof, super glossy and easy to remove top coat. The brush is fairly thick, which makes for easy and streak-free application. The finished product gives a nice glossy shine to the nail and, most importantly, it's durable.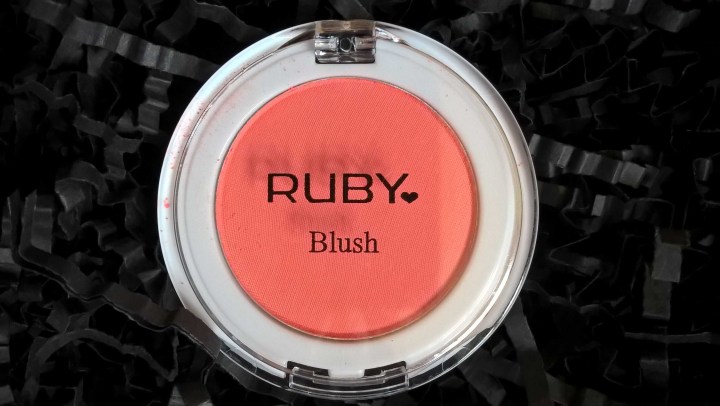 Ruby Powder Blush in Coral (€14.99) is a super silky powder blush. I love the colour, which gave my cheeks a bright and healthy looking glow. I imagine it would be complementary to many different skin tones. My one complaint is that the case is tricky to open, causing me to lose precious seconds fumbling around with it as I rush to get ready in the morning.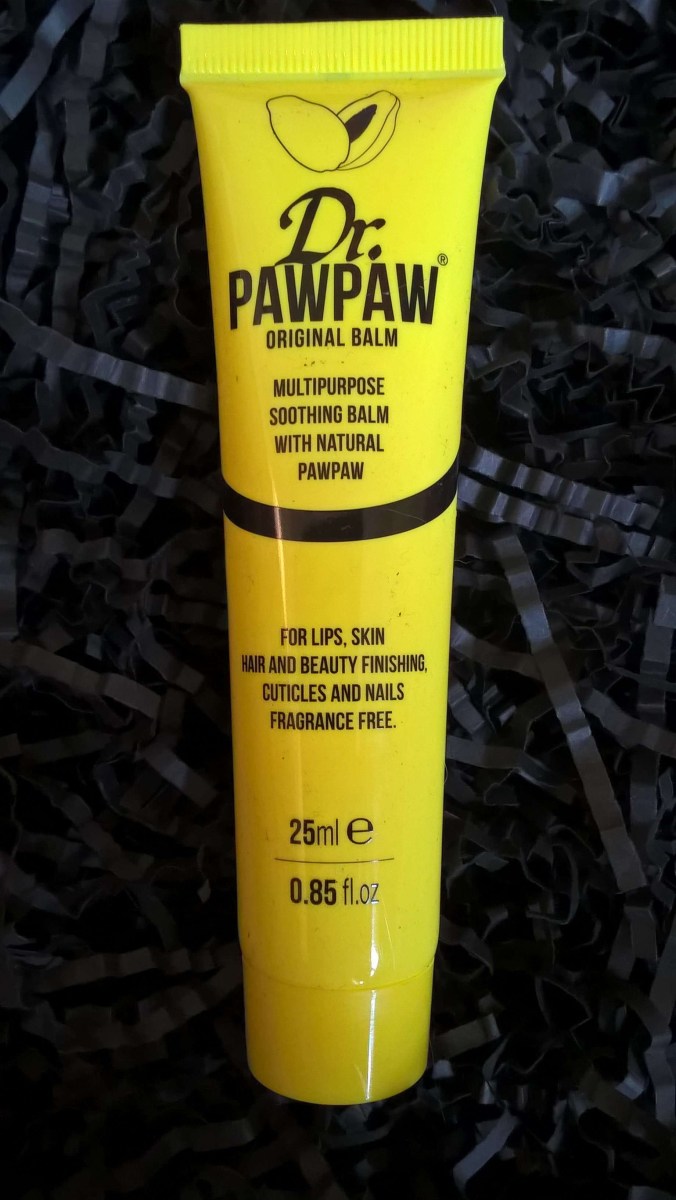 Dr. PAWPAW Original Balm (£6.95) is a fragrance-free, vegan-friendly multipurpose balm for lips, skin, nails and hair. This is basically petrolatum enchanced with olive oil, papaya fruit extract, and aloe vera. I consider petroleum jelly a beauty essential on its own, so it is difficult to say how much the extra ingredients actually contribute to this product. Still, it is very useful and the full-size tube is the perfect size for carrying in your bag.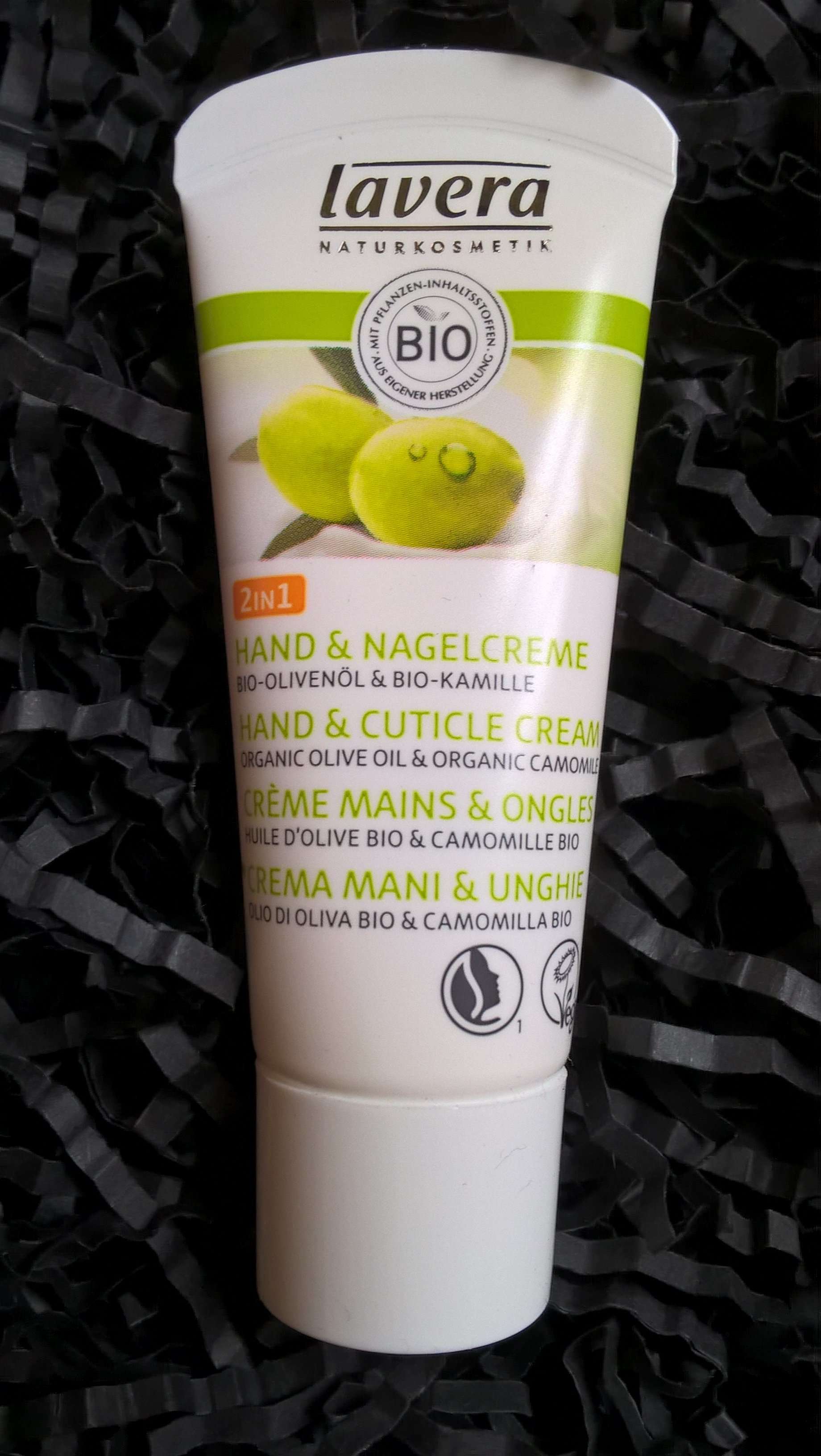 Lavera Naturkosmetik Hand and Cuticle Cream (£4.95) is a German-made product which smooths and softens the skin. The cream has a pleasing scent and a nice light texture, making it perfect for use in warmer months.
May's Glossybox keeps its promise of delivering simple, functional beauty essentials. My favourite product is far and away the sample of Scrub Love, but I'm sure all the products will prove to be useful on a regular basis. The Mockberg gift card is also a great added value that I wasn't expecting.