Glamour Doll Eyes delivers fun and unique eyeshadow colors and other makeup to your door every month. It costs $8 per month to subscribe, and you'll get a collection of new, limited-edition eye shadow colors that are guaranteed to make your eyes pop! They also have a just the shadow subscription, plus a blush club!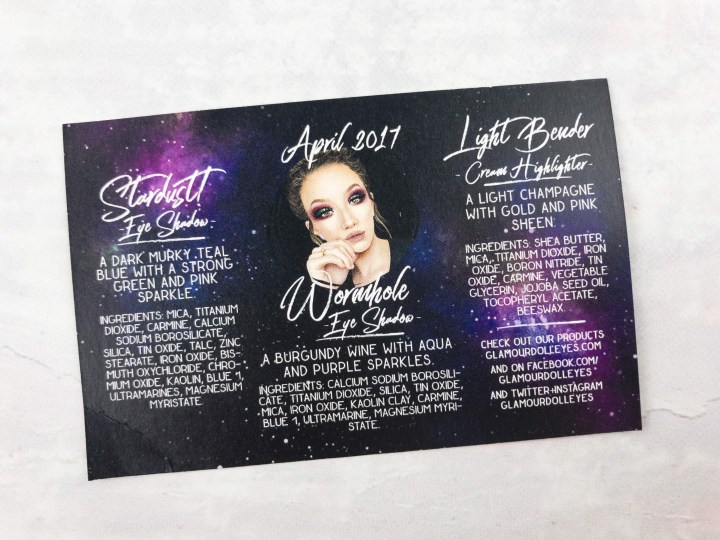 The information card gives you a list of the items this month, plus the description and ingredients of each makeup.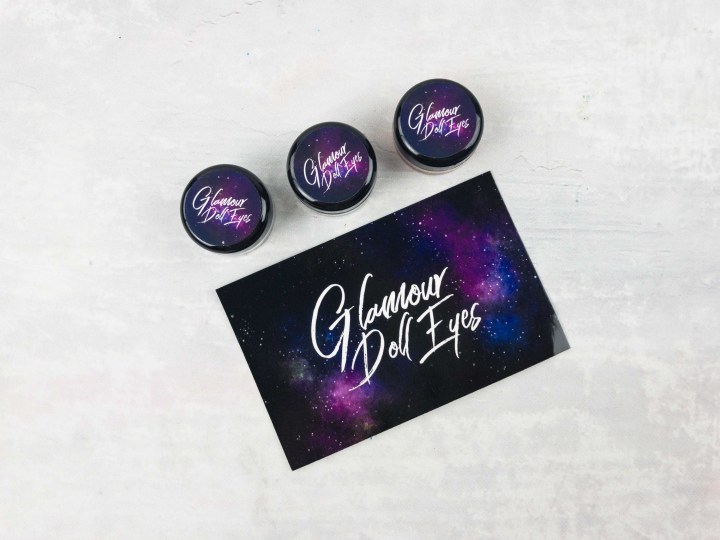 Everything in my Glamour Doll Eyes box! It's galaxy-themed!
Before we get to the goodies, I should mention that this subscription is on a long waitlist. If you're interested, sign up now. It probably took me 6 months to get off. There's also a shadow singles OTM club ($4.50) and it looks like glitter and blush are coming! You can find out more on their website!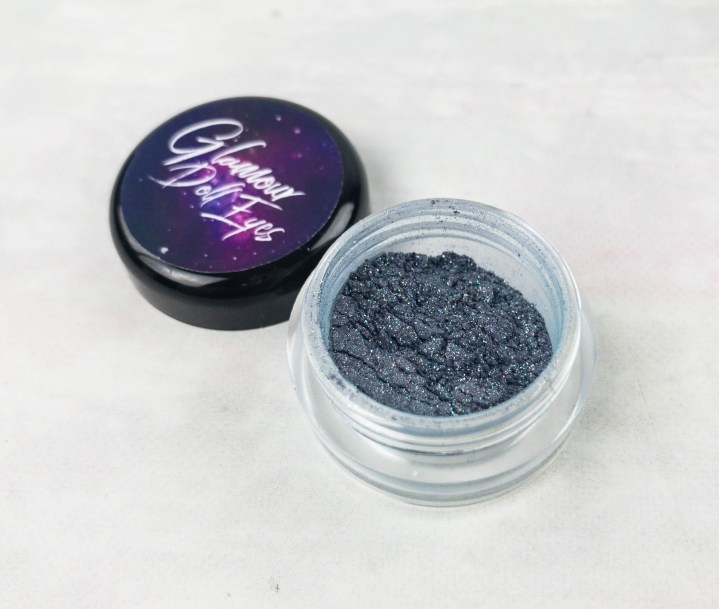 Stardust Mineral Eyeshadow: These shades are so stunning! Stardust is a dark murky teal blue with a strong green and pink sparkle!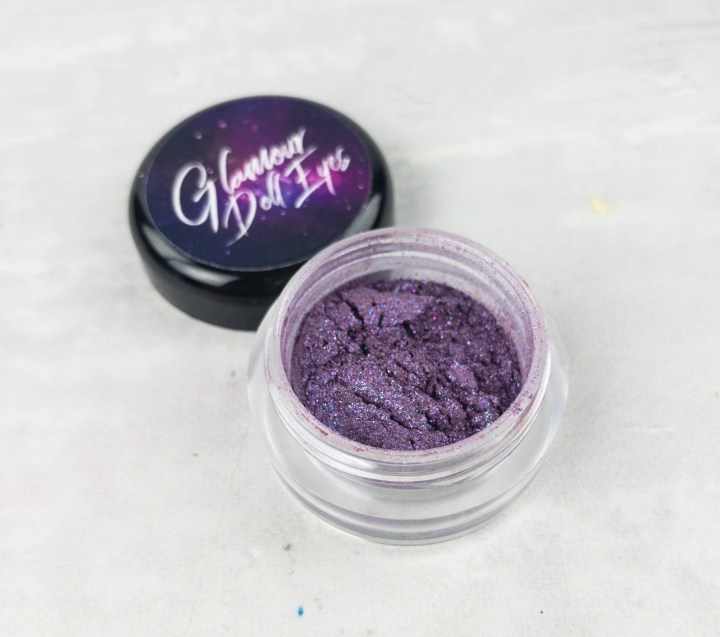 Wormhole Mineral Eyeshadow: OMG wormhole! I can feel myself getting sucked in to this burgundy wine with aqua and purple sparkles. These two complement each other perfectly.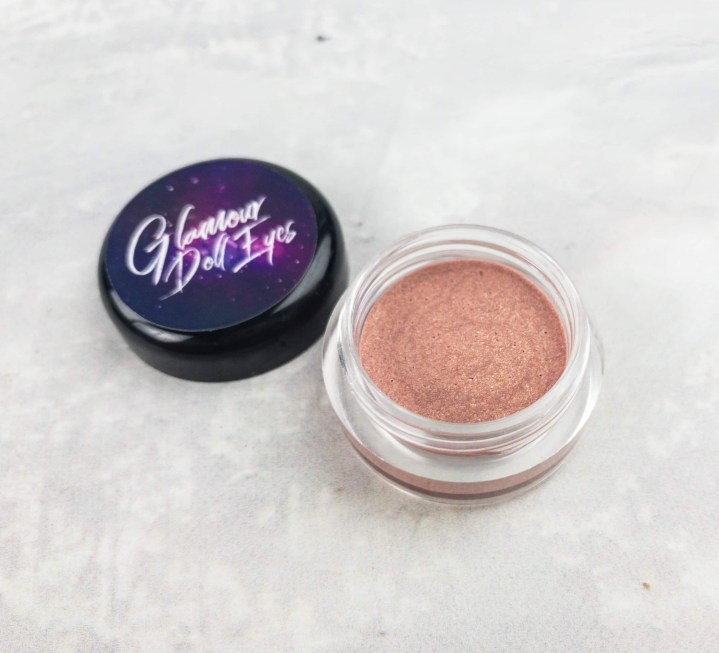 Light Bender Cream Highlighter: This was light and fluffy and the shea butter just melted into my skin. I think it's perfect for a cheek or collarbone accent.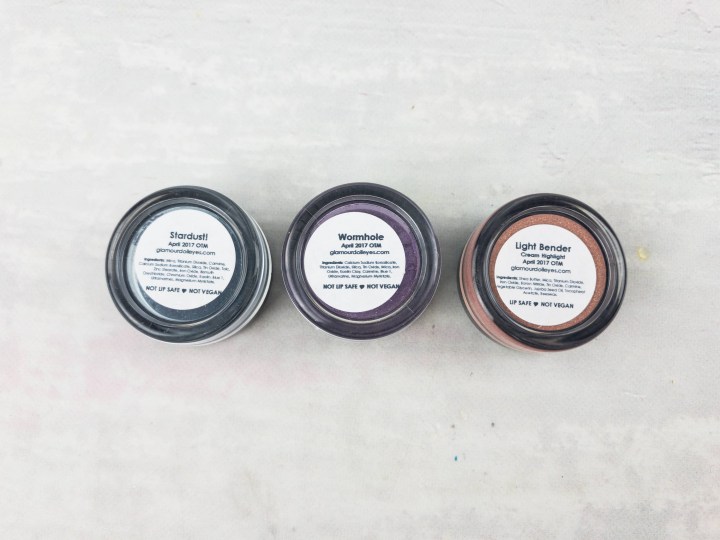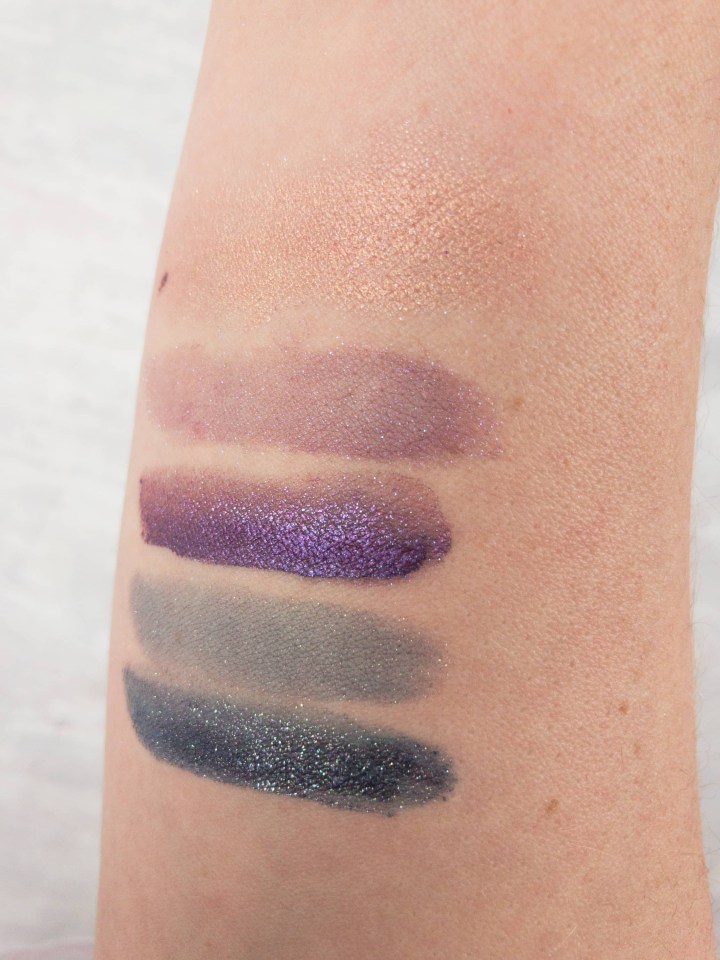 And the swatches! That highlighter is just too pretty. The darker shades are just foiled with water – use a primer for an ultra-intense look & staying power.
This is such a fun, inexpensive subscription. The waitlist for it is currently 77 deep, so if you're interested in signing up, I would recommend hopping on. I'm thinking about trying out their new bimonthly glitter club – because who doesn't love a good glitter?!