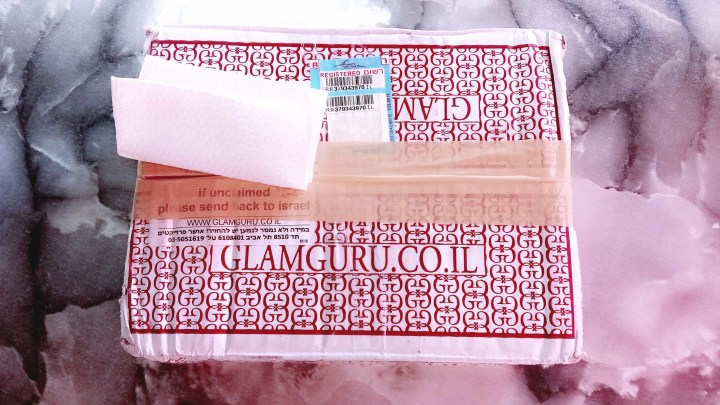 Glam Guru Israel offers elegant beauty boxes filled with at least 1 full-size item and 4 or more sample-size beauty products from well-known Israeli and International brands. You'll get a variety of beauty products – makeups, skin care, hair, nails, perfumes – all for as low as $20 per box.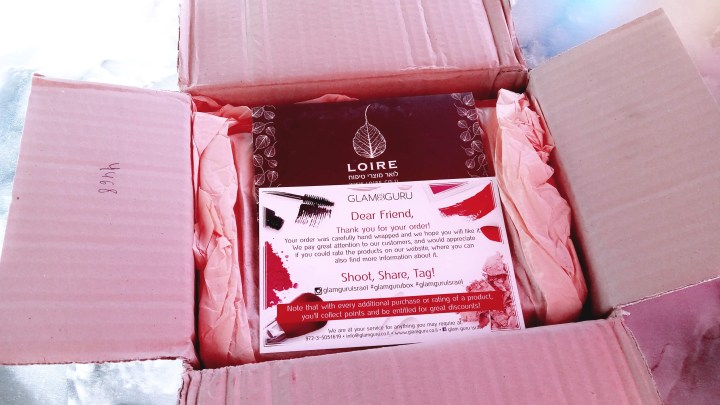 DEAL: Get 7% discount on all the products. Use coupon code love7.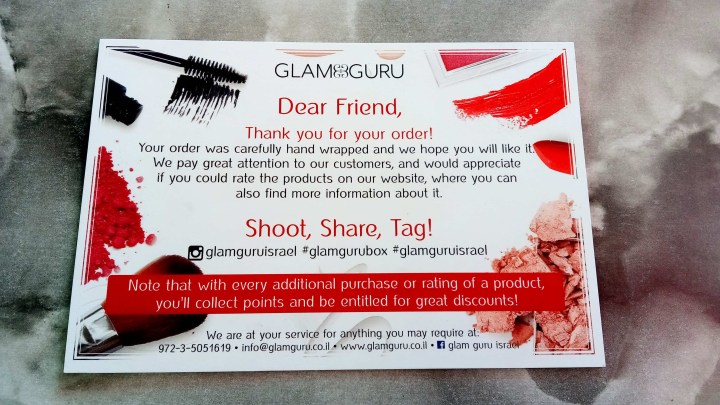 The box comes with a thank you card and an invite to leave a review/rating of a product.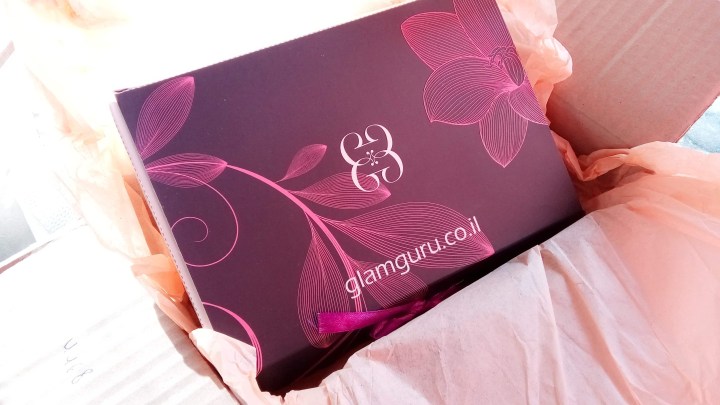 The inner box is wrapped inside a peach tissue paper.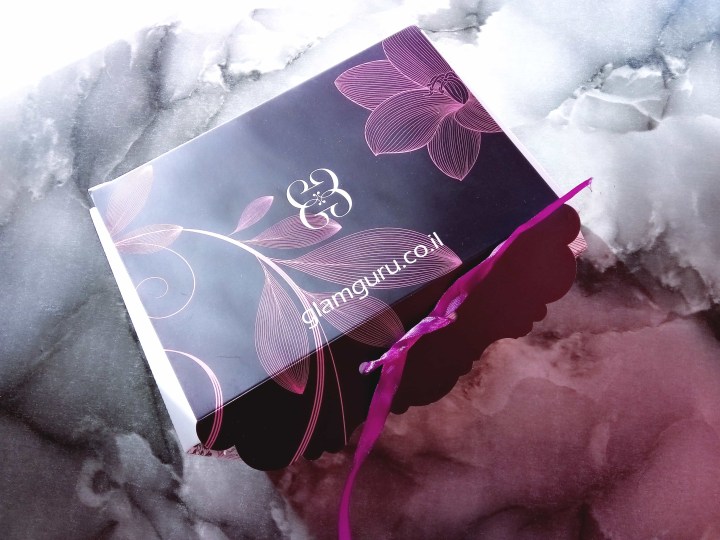 Glam Guru Israel promises elegant boxes and the Spring Box sure looks like it!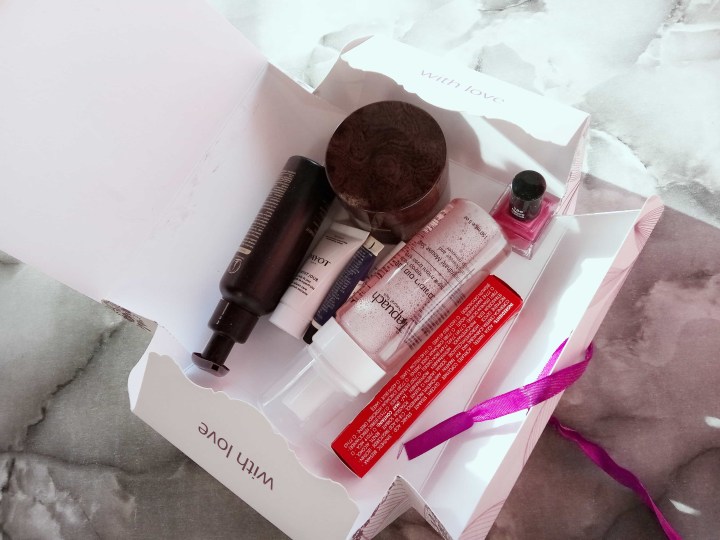 The box came with 8 products, including 2 full-size item.
Everything in my Glam Guru Israel Spring Box!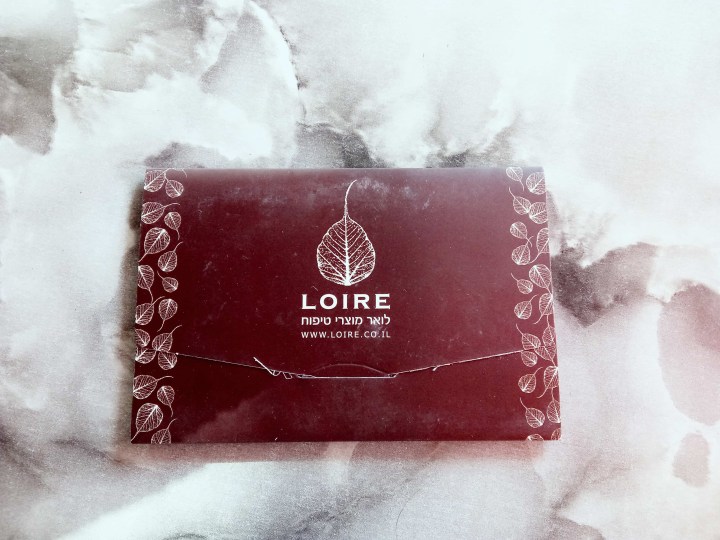 Loire Violet & Narcisse Hand Cream ($1.20)
Loire Musk & Rose Hand Cream ($1.20)
Loire Mountain Rain Hand Cream ($1.20)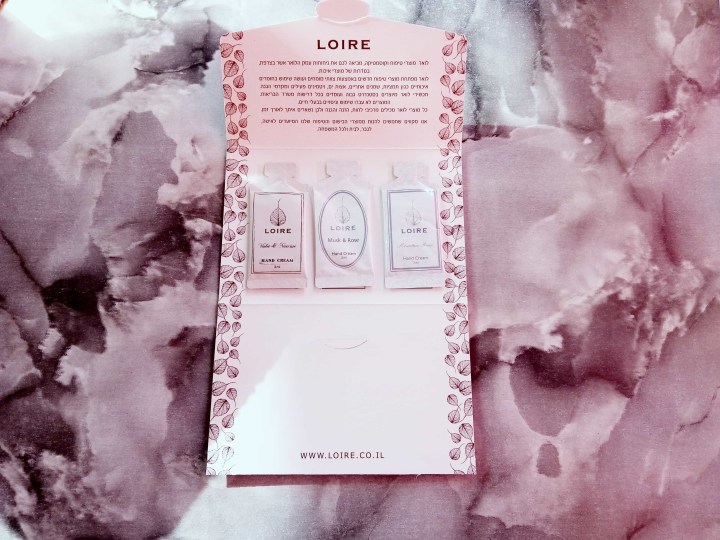 These came in a brown envelope. I can't understand the text, which is in Hebrew, but according to their homepage, Loire products were inspired by the fragrance of the Loire Valley in France.
Among the hand creams, I like the scent of Mountain Rain the most. Upon application, the lotion leaves my hands soft, and most importantly, it doesn't leave my skin feeling sticky (which helps a lot since it's summer here!).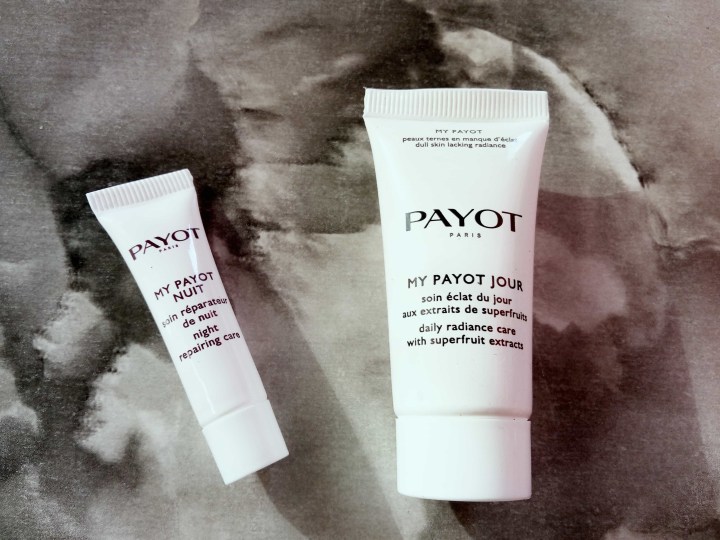 Payot Paris My Payot Nuit Night Repairing Cream ($2.90)
Payot Paris My Payot Jour Daily Radiance Care ($9.32)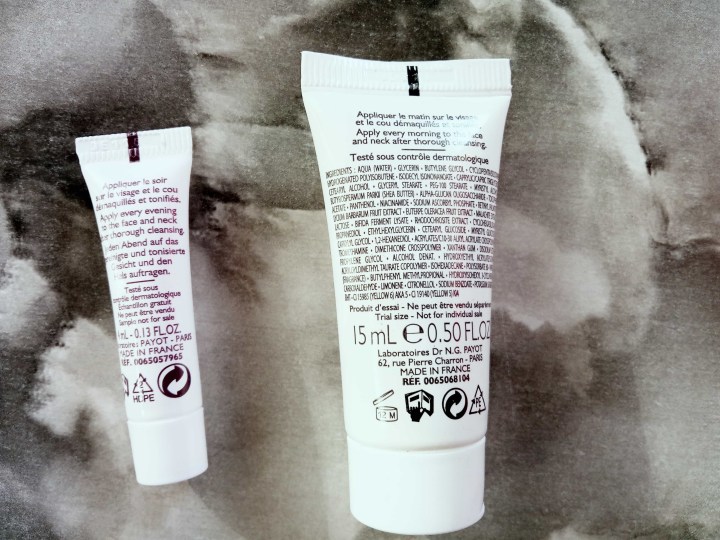 I admit it, I'm not a morning person. I sleep late and my skin suffers because of it. The moisturizing day cream promises to give you a "healthy glow" in the morning and keeps your skin hydrated throughout the day. I'm excited to try this to solve my dull skin problem.
The night cream is made from combinations of superfruit extracts that helps detoxify your skin during sleep. Your skin should feel rejuvenated in the morning. I can't wait to put this on later before going to bed.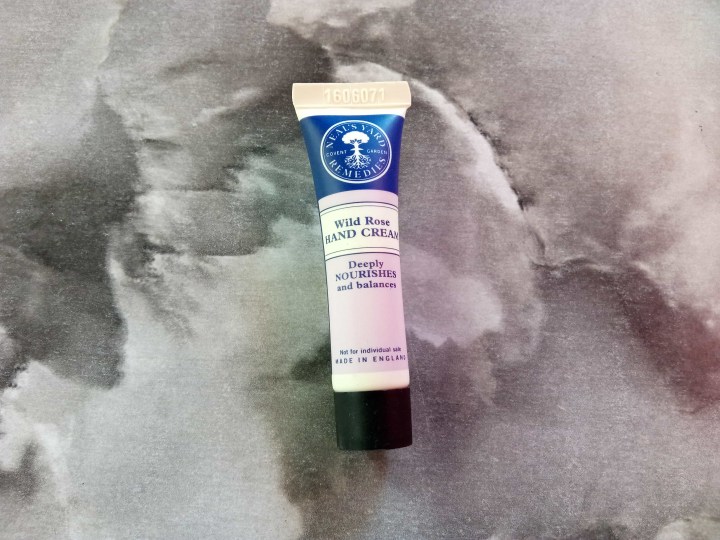 Neal's Yard Remedies Wild Rose Hand Cream ($5.35)
By the way, this is hand cream #4 in this box. The NYR Wild Rose hand cream leaves your skin feeling soft and smooth. I like the soothing smell, and I also love that it doesn't leave a greasy residue after use (I did mention already that it's summer here, right?).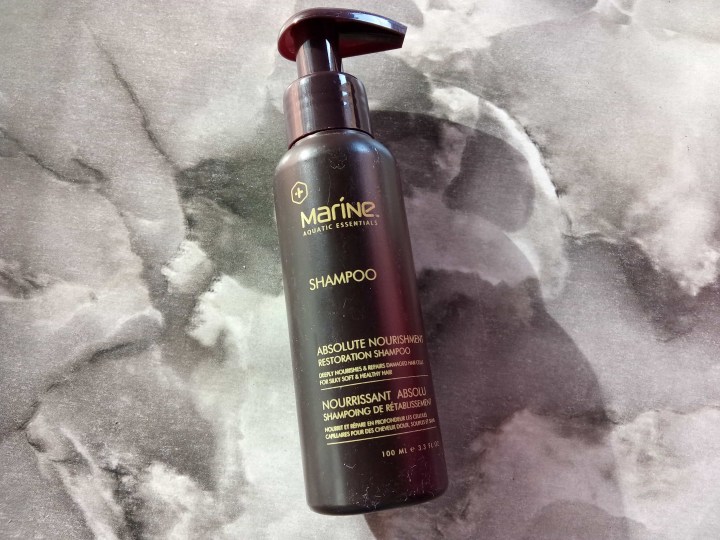 Marine Revitalizing Shampoo ($5)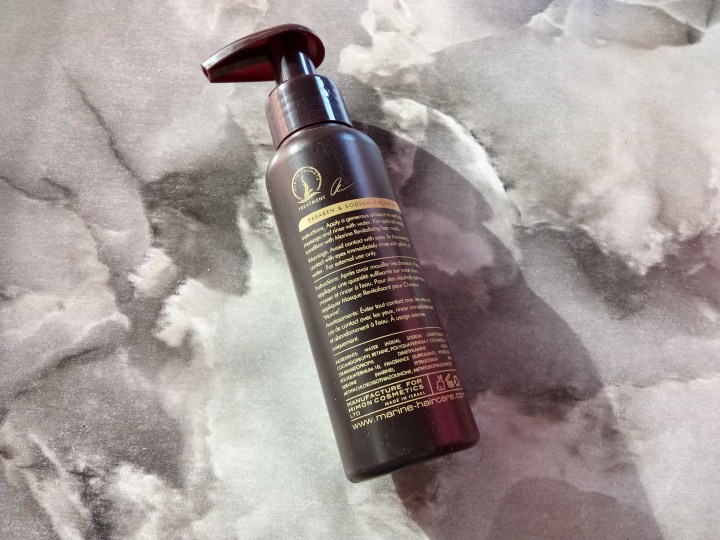 The Marine Revitalizing Shampoo is perfect for those who had their hair bleached, chemically-treated, etc. This shampoo is suitable for daily use and helps restore your hair back to its natural glow.
Tip: Massage your scalp for a full minute after applying the shampoo. Massaging the scalp helps the blood flow and improve your hair's growth. Massage + this shampoo should give you back that healthy, beautiful hair in no time.
Marine Revitalizing Hair Mask ($15)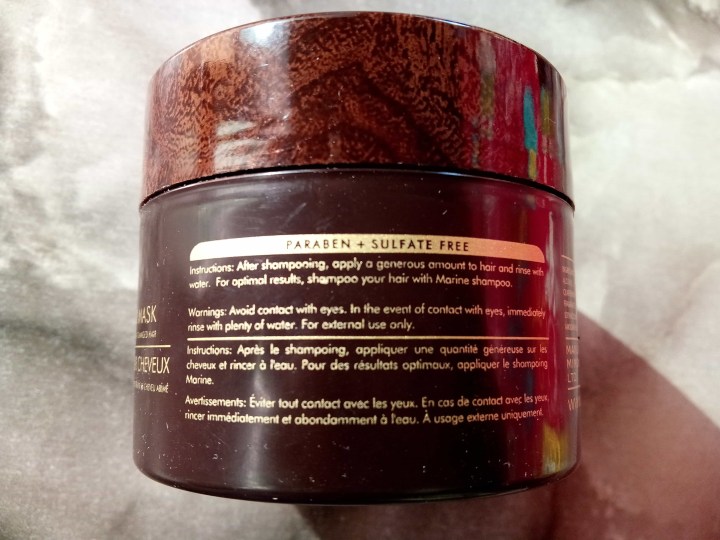 This hair mask is paraben and sulfate free. It has a unique formulation since it's made from seaweed and keratin.
I decided to try this out immediately, and boy, I am happy with the results. My hair is dry since I've been putting it up in a bun everyday. After trying the Marine Hair Mask, my hair is now sooooft and smooooth! My favorite product in this box! I shall soon try the Marine shampoo together with this hair mask. According to to their website, results are even better when both products are used.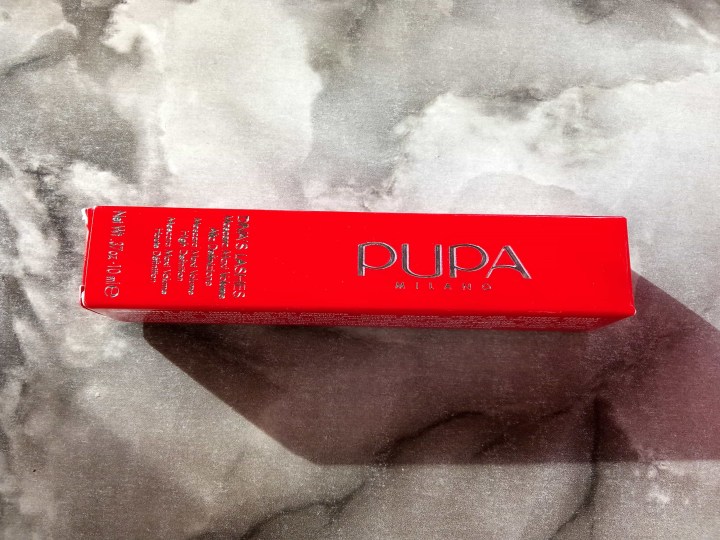 Pupa La Diva Mascara in Blue ($20)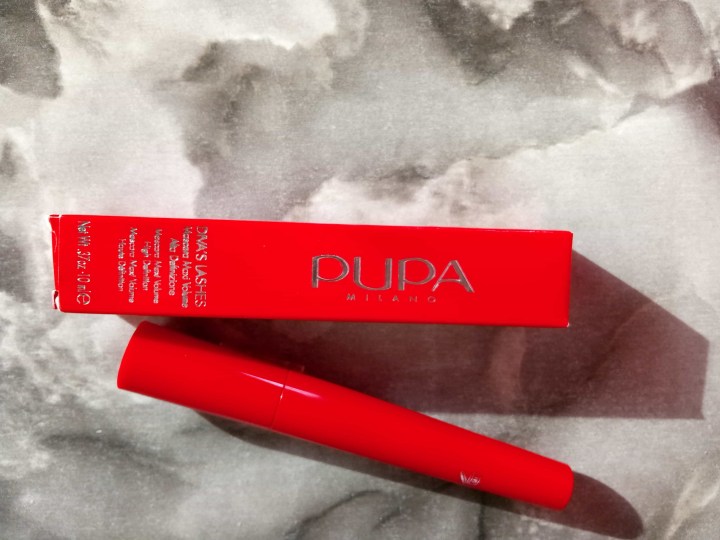 This high definition mascara gives your lashes more structure and makes it look thicker.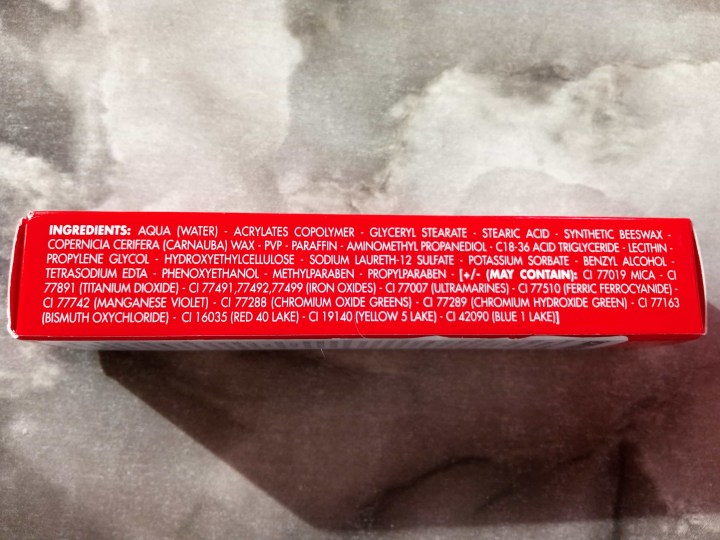 The ingredients list. The Pupa La Diva mascara was tested by ophthalmologists, and is suitable for those with sensitive eyes (me!) and for those who wear contact lenses (also me!).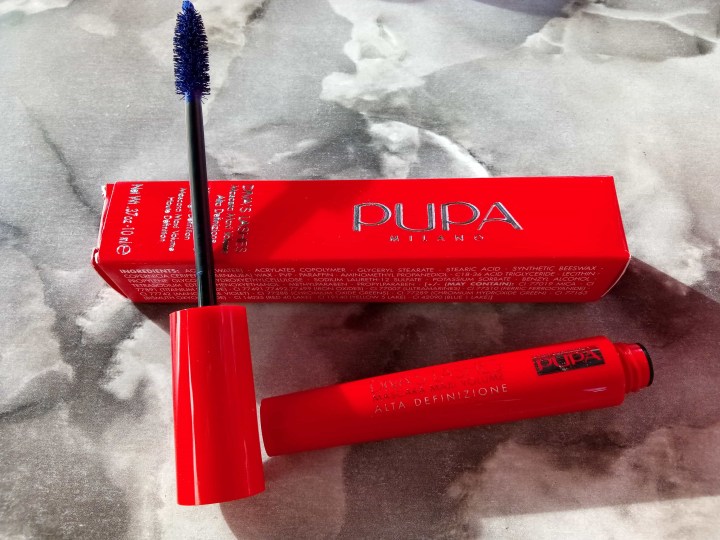 I like that the handle/wand is big since I have a lot of room for control. I'm clumsy and I have issues with small handles, so I enjoyed trying out this mascara.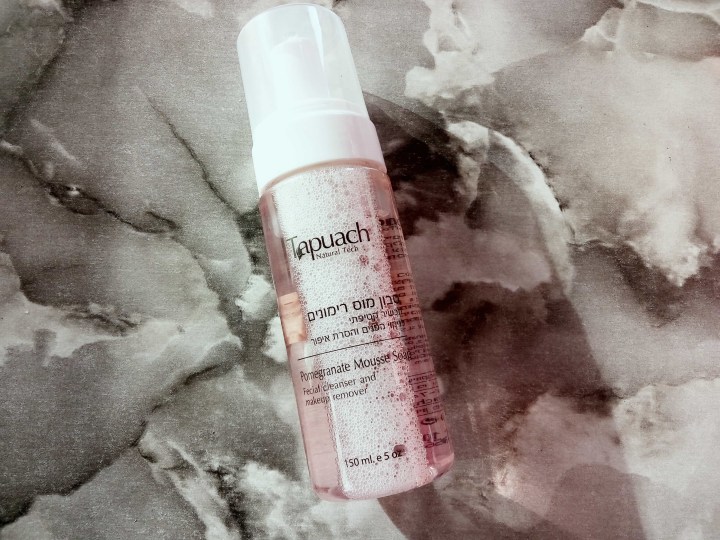 Tapuach Pomegranate Mousse Soap ($30)
The Pomegranate Mousse Soap should make it easier for you to remove makeup, and it really does. The thick mascara I've put on earlier for test was easily removed with this soap. Sorry, I was too excited to try it out and forgot to take a photo!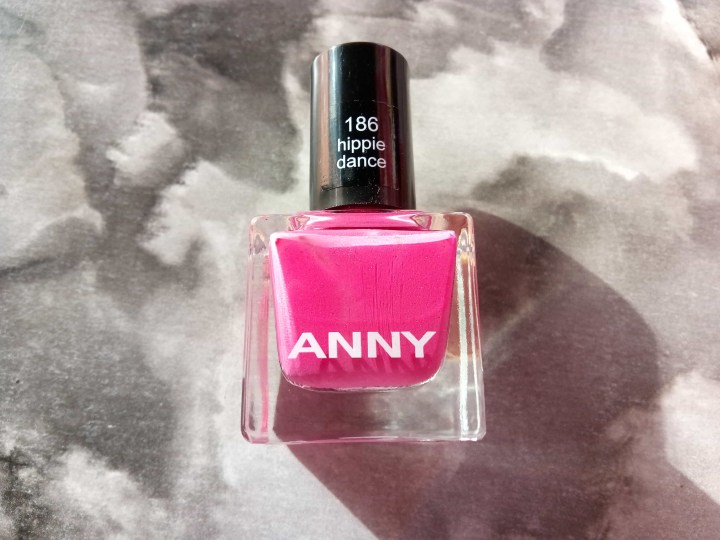 Anny Mini Nail Polish in Hippie Dance ($5)
My daughter immediately asked for this when I opened the box. She loves the color and asked me right away to paint her nails. I tested it on me first – it was quick-drying and has good coverage. That was only a single coat of paint on my pinky finger. My daughter approves!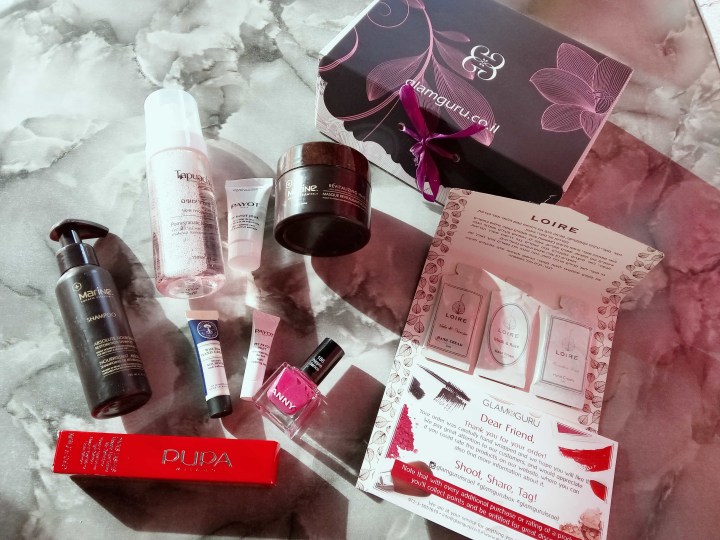 The Glam Guru Israel Spring Box I got is for $28.74, but the value of the items are worth more than $95! The combination of the Israeli and International brands is promising, too. I love the Marine hair mask and the Pupa mascara, plus the Anny nail polish that my daughter absolutely adores.
However, I'm not in love with the idea of having 4 sample-size hand creams in one box. The hand creams are great individually, although I wish that they limit the number of samples per beauty product in each box.
All in all, the Glam Guru Israel Spring Box is worth checking out!