The Geeky Decal combines two of my favourite things — fandom and stickers. For just $8 a month, you receive a sturdy cardboard mailer containing larger vinyl stickers, a geeky magnet, a postcard, all revolving around a particular theme.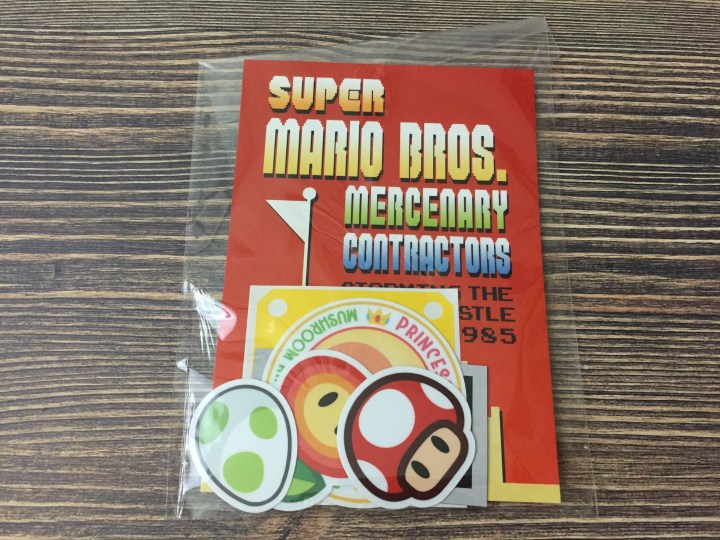 DEAL:
 Save 10% off on your first month! Use coupon code 
HELLO
.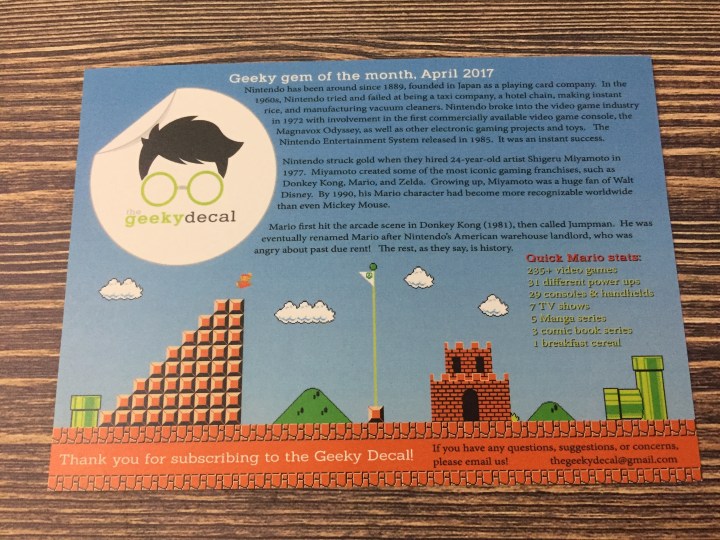 This month's theme is Mario! From the original NES all the way up to the current systems, Mario is the face of Nintendo. I remember watching the super cheesy live action TV show when I was a kid.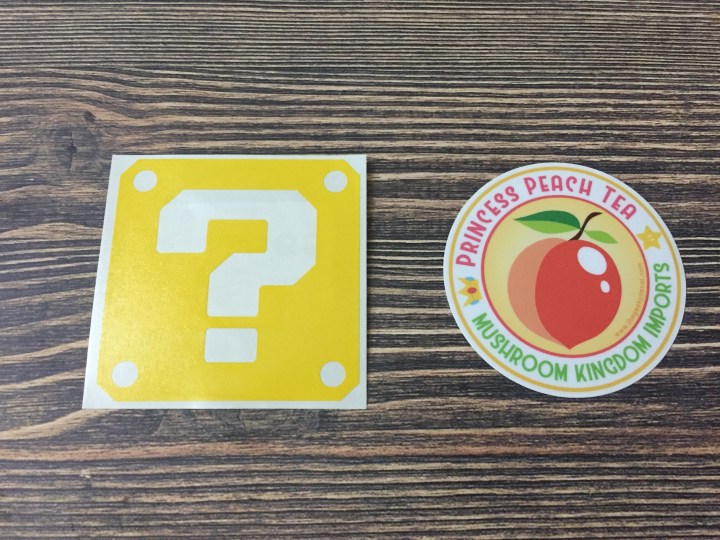 The question block is an iconic Mario sight! Jumping up to hit it is always a surprise! This decal is suitable for indoor or outdoor use, so you could even stick it on your car. Instructions are included on the back. The Princess Peach Tea vinyl sticker is a cute nod to the princess who's always conveniently in another castle! Poor Mario.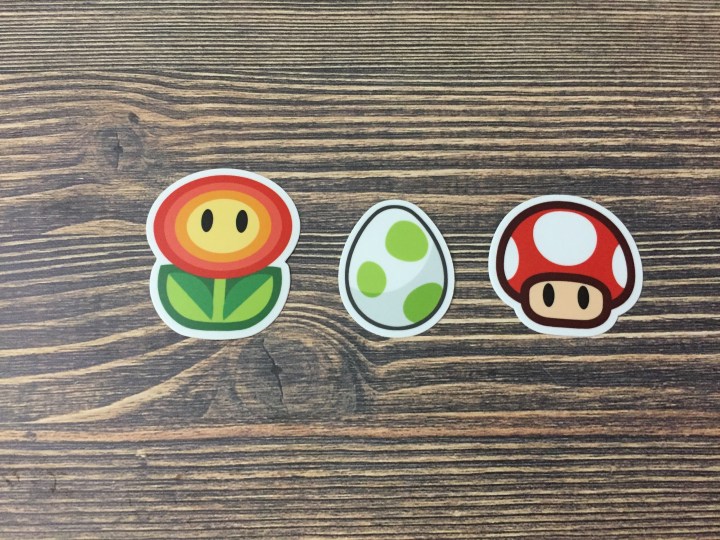 Three smaller vinyls are no less detailed! The fire flower is one of Mario's power ups, allowing him to shoot fireballs at enemies. The egg houses Yoshi, Mario's trusty dinosaur steed with the long tongue and super jumps. And the red mushroom allows Mario to grow in size and withstand an extra hit before dying.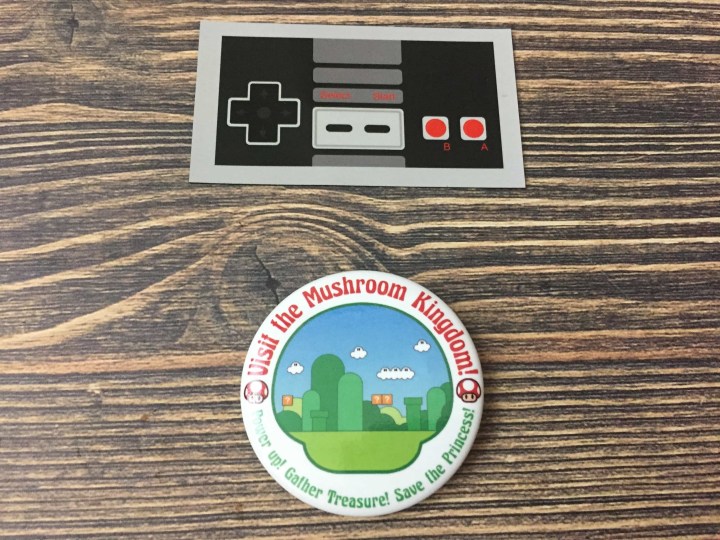 This month's magnet is the classic NES controller! My fridge is now covered in awesome Geeky Decal magnets! We were also sent a bonus pin advertising the Mushroom Kingdom.
The Geeky Decal is such a cute, detailed, high quality subscription for an inexpensive price. I always love seeing the theme and what they've come up with. The art and typography are so well done and creative.