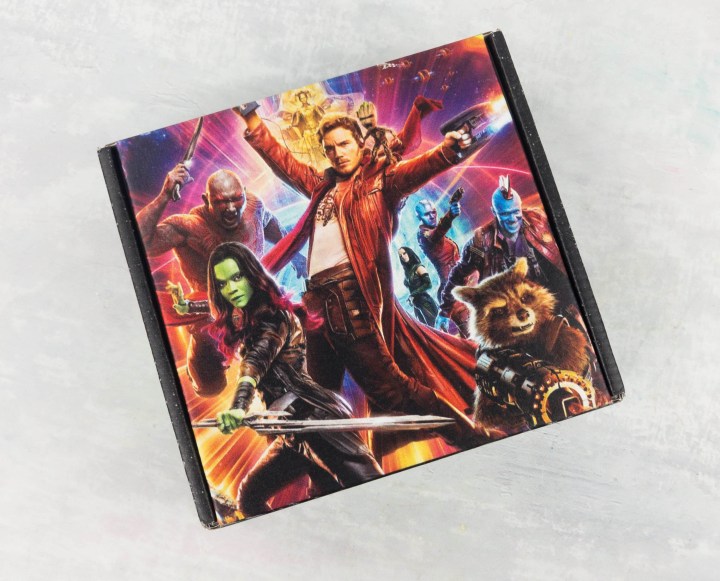 Geek Chic Monthly is a monthly geeky fandom jewelry subscription box to satisfy your geeky bling craving! Each month features a theme and you are sent 4-6 jewelry items for $15 per month.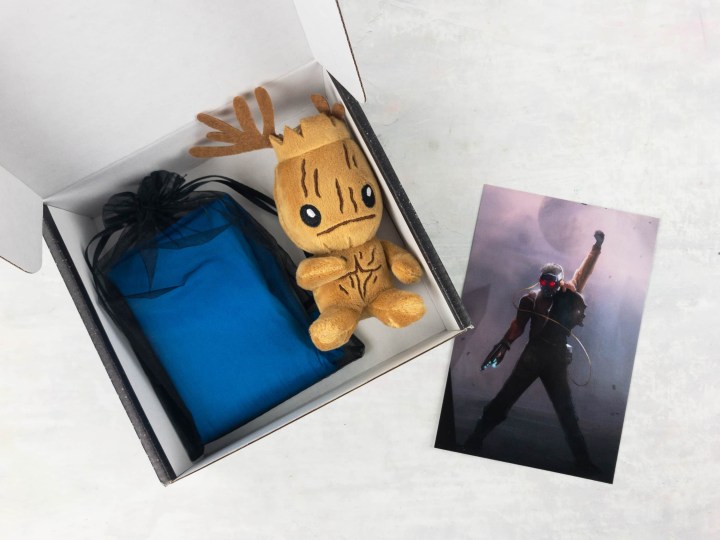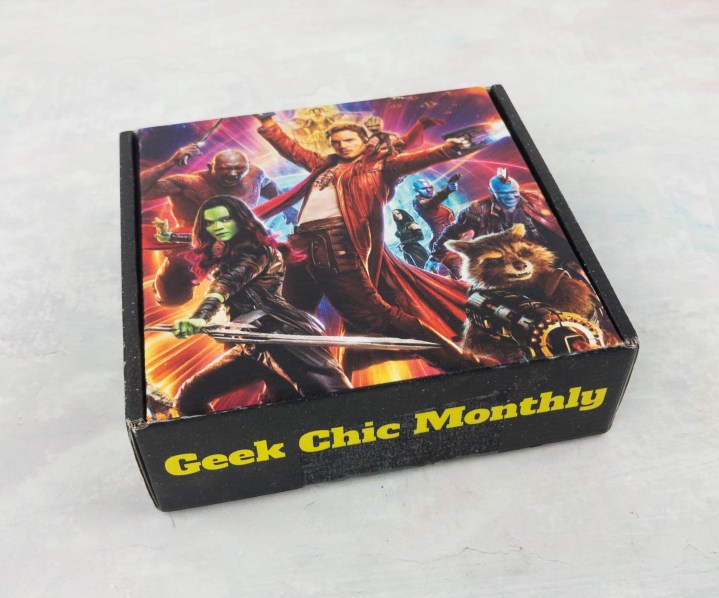 I thought the custom box was fantastic!
The theme this month is "Guardians Of The Galaxy."  The information card is simple. It gives you a list of all the item names, plus Geek Chic Monthly's social media accounts.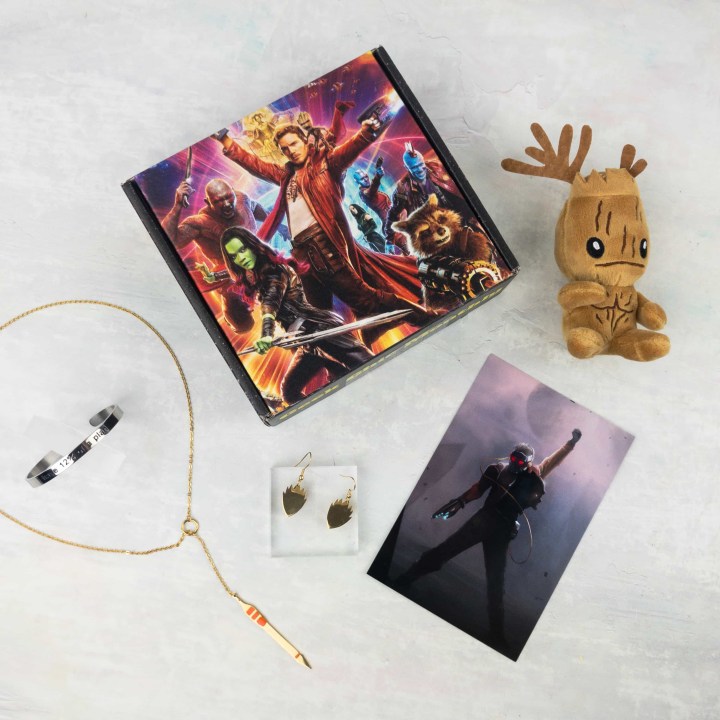 Everything in my May 2017 box!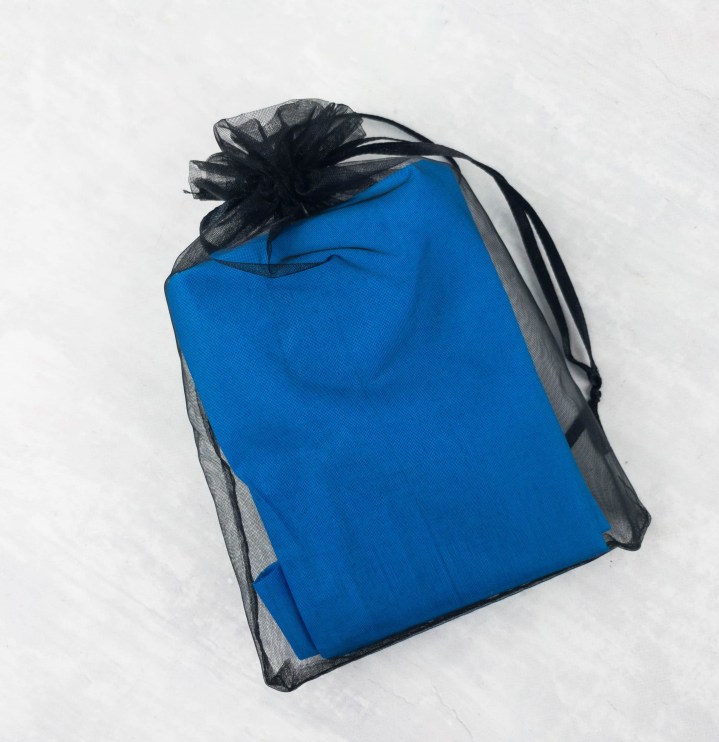 12% Of A Plan Bangle Bracelet – Came in a pouch and a protective cloth.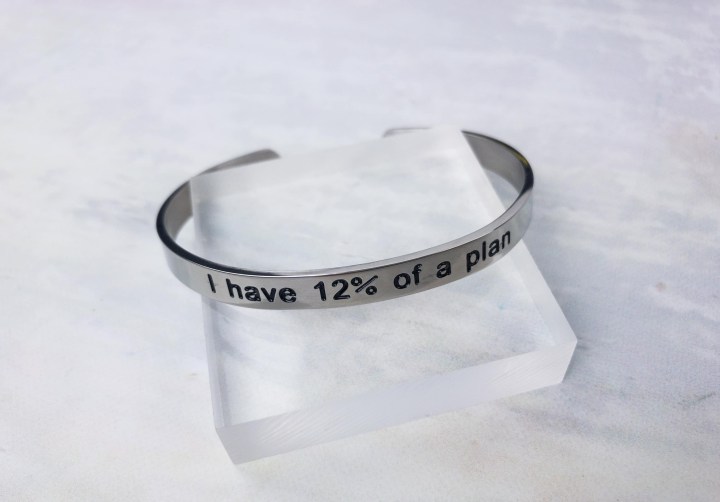 I have 12% of a plan… well, it's better than 11%. ?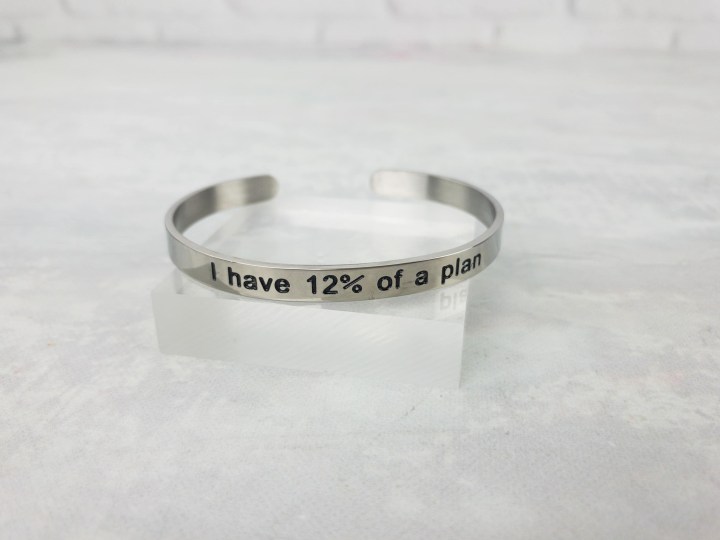 Such a geeky cuff bracelet!
It's made from aluminum and the text was hand stamped. Both the look and the feel is high-quality. Every Guardians of the Galaxy fan would wear this with pride!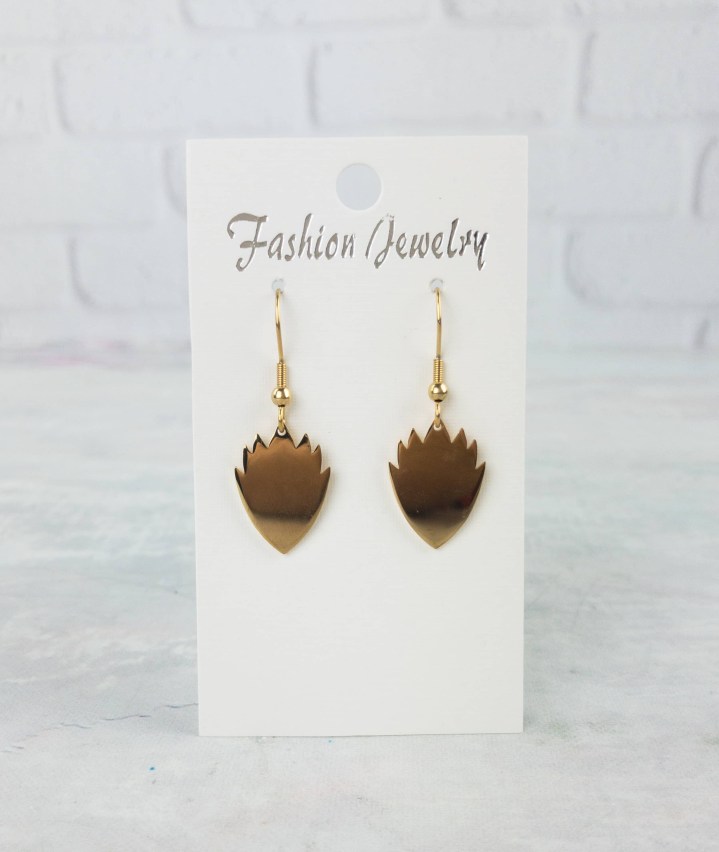 Ravagers Symbol Earrings – These gold colored earrings look fun and fierce.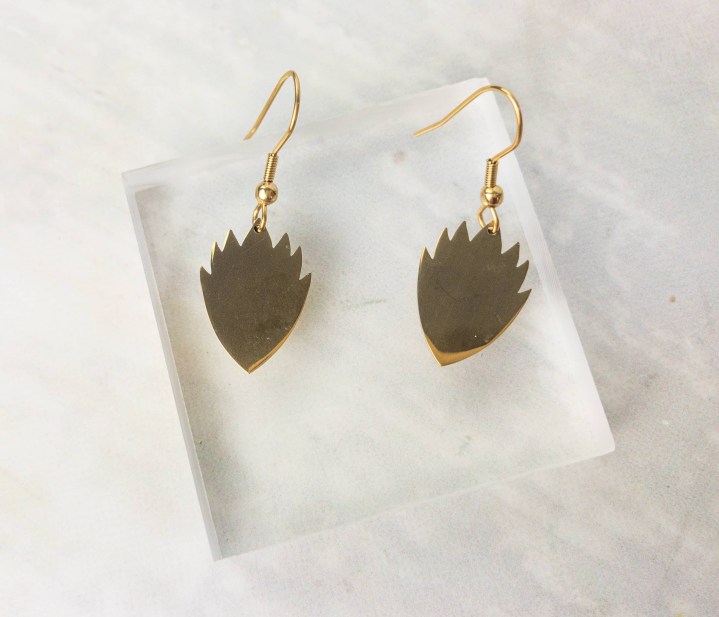 It's the symbol of the Ravagers, a community of interstellar bandits in Guardians of the Galaxy.
Star-Lord Postcard by Sharobury – An impressive Star-Lord fan-art! Glad to have it in print, I think it's totally epic!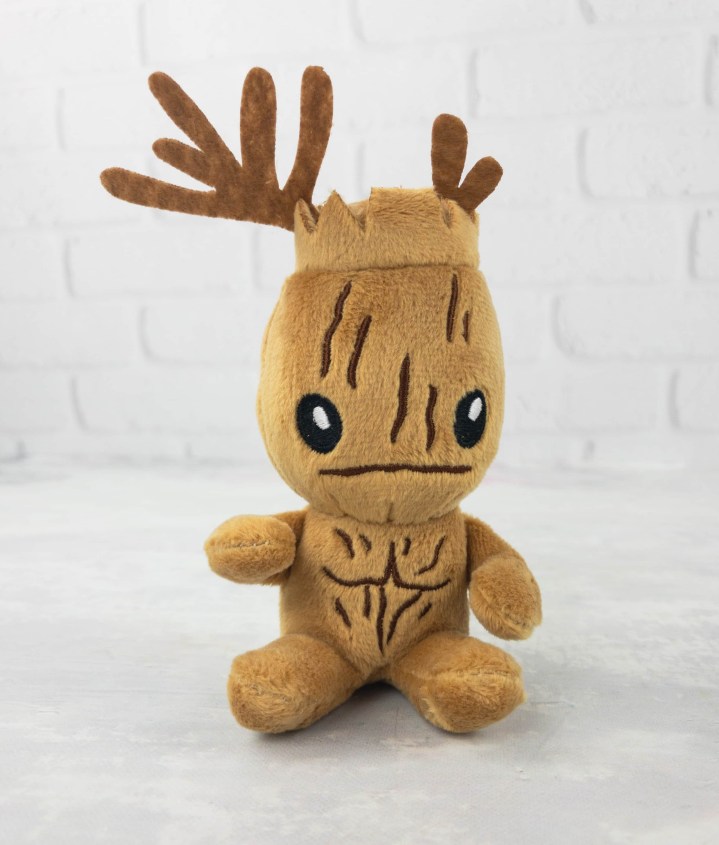 Baby Groot Plush Doll  – "I am Groot!"
So soft and huggable!
The details are great and the plush itself was well-stitched. Something vanity-worthy if you root for Groot! FYI – this doesn't appear to be a licensed item, but since We are Groot, I think it's on the ok side. You can also just see it as an anthropomorphic tree!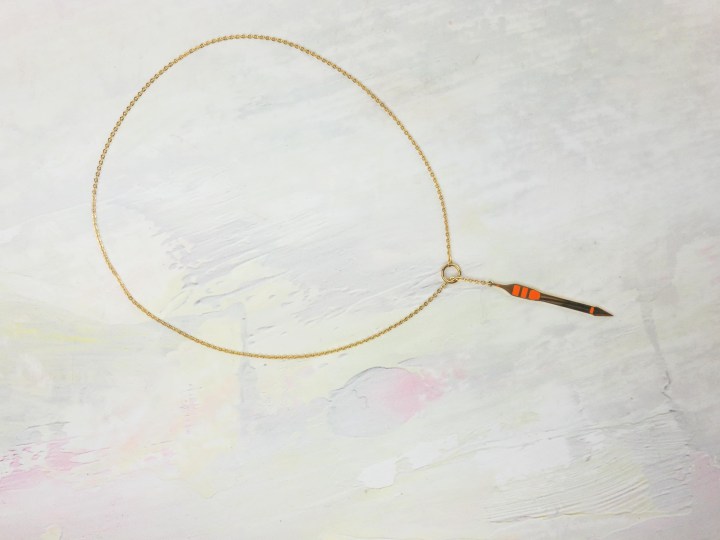 Yondu's Yaka Arrow Necklace – Does this arrow look familiar to you? It's the arrow that can change its direction depending on the whistle-sounds produced by Centaurians!
It looks unique – only a true Guardians of the Galaxy fan will notice it, and the chain is nice and long, it totally looks legit.
I think this subscription has a solid handle on its themes and is pulling off some fun and entertaining jewelry while mixing them with other items. This box was also a really good value for $15 + shipping. I'm totally a fan of this subscription and I'm having a super hard time recycling the outer boxes. Wouldn't they make a cool wall?