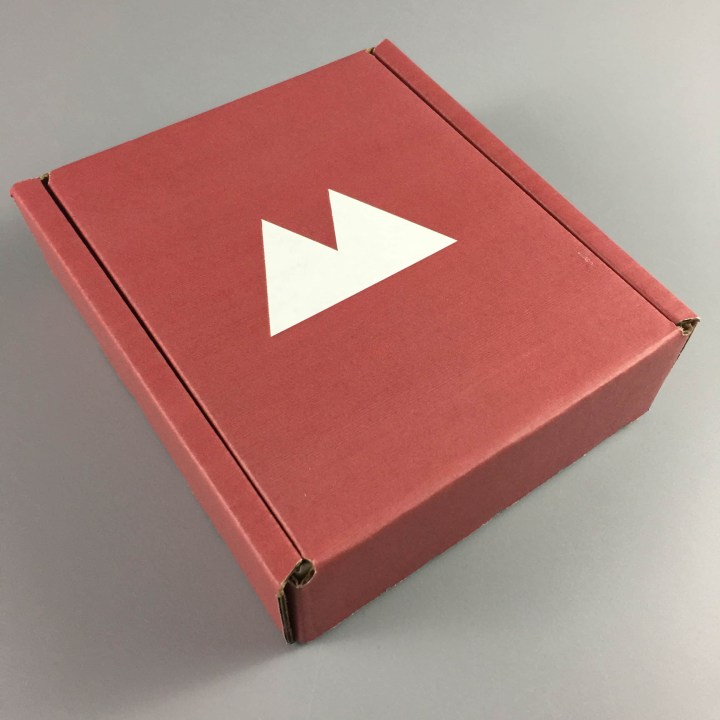 Fuego Box is a monthly hot sauce subscription box that brings the heat without being extreme, focusing instead on the flavors (while still, of course, being hot – just without added heat extracts and the like). They search out the best flavors to go with every type of food and discover new artisan hot sauce makers to bring to your door. Your first monthly box will be an introductory box (see our review of the Fuego Box intro box), with a tasting journal and two favorite hot sauces from Fuego Box. Subsequent boxes include 3 full-sized artisan-made hot sauces like this box.
Fuego Box has pretty cool packaging that is efficiently and specifically designed for shipping sauce and is in a cushioned pack.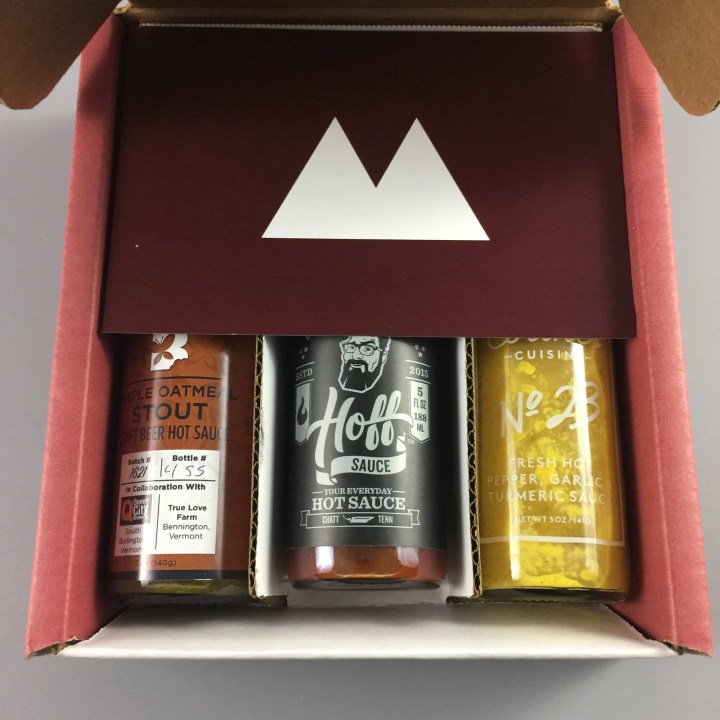 The card on the inside of the box has a bold Fuego logo, in case you missed it on the lid.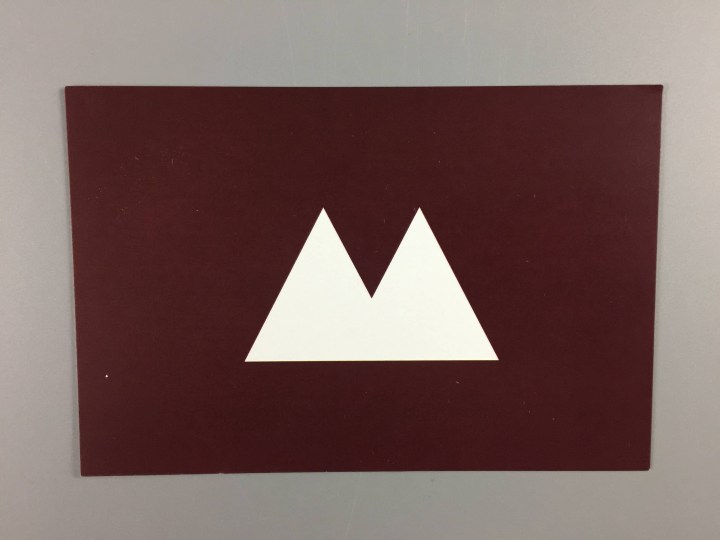 DEAL: Use coupon code AMIGOS to save $10 on your first box!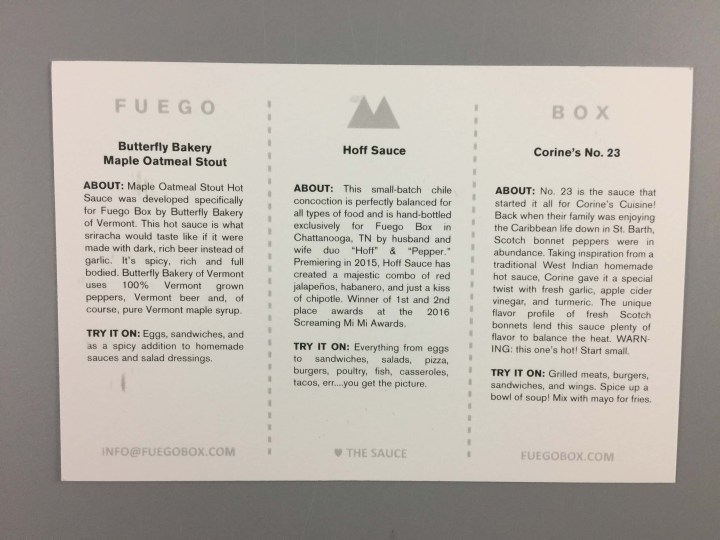 The information card gives the details on each product – the flavors, the peppers, and where it was crafted. The card also gives food pairings for each sauce. I thought this selection was wonderful – each sauce had a distinct flavor, but each could work for many similar dishes.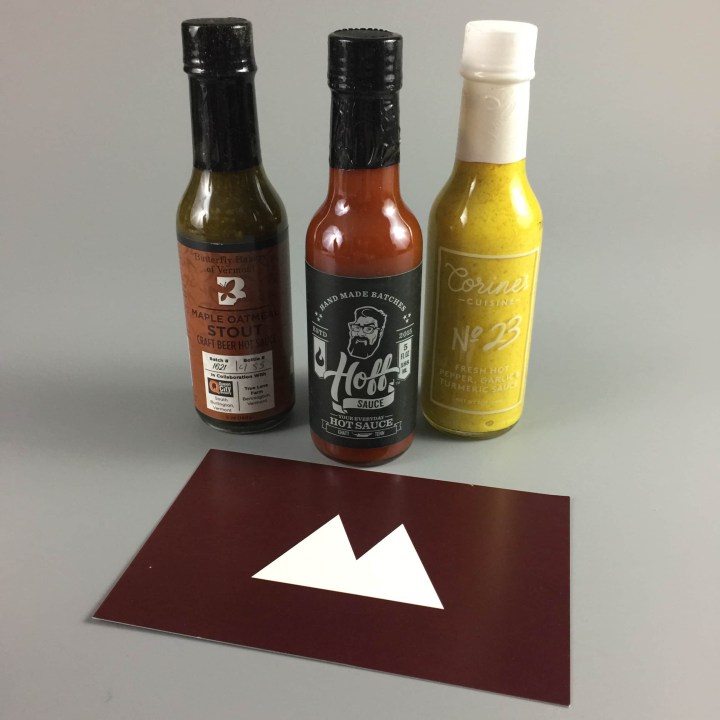 All three bottles together!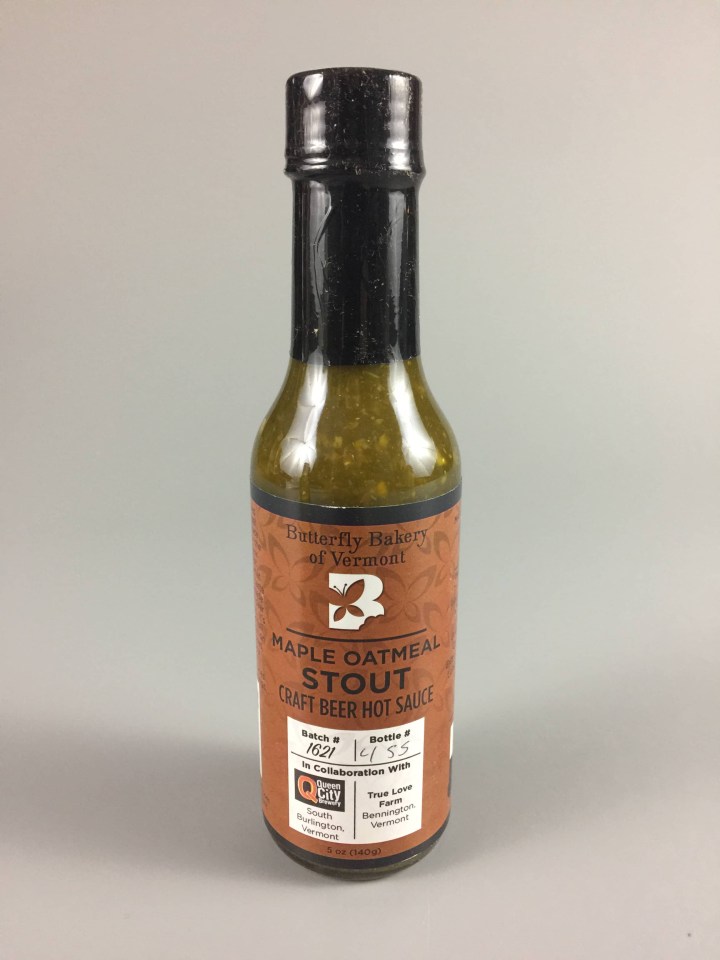 Butterfly Bakery of Vermont: Maple Oatmeal Stout Craft Beer Hot Sauce – $6.00
We get started with the best of the bunch. This sauce is definitely the spiciest and the tastiest. I could put this on just about anything. I wouldn't say it tastes like maple syrup or an oatmeal stout. Apparently, with their combined powers they make something new and awesome!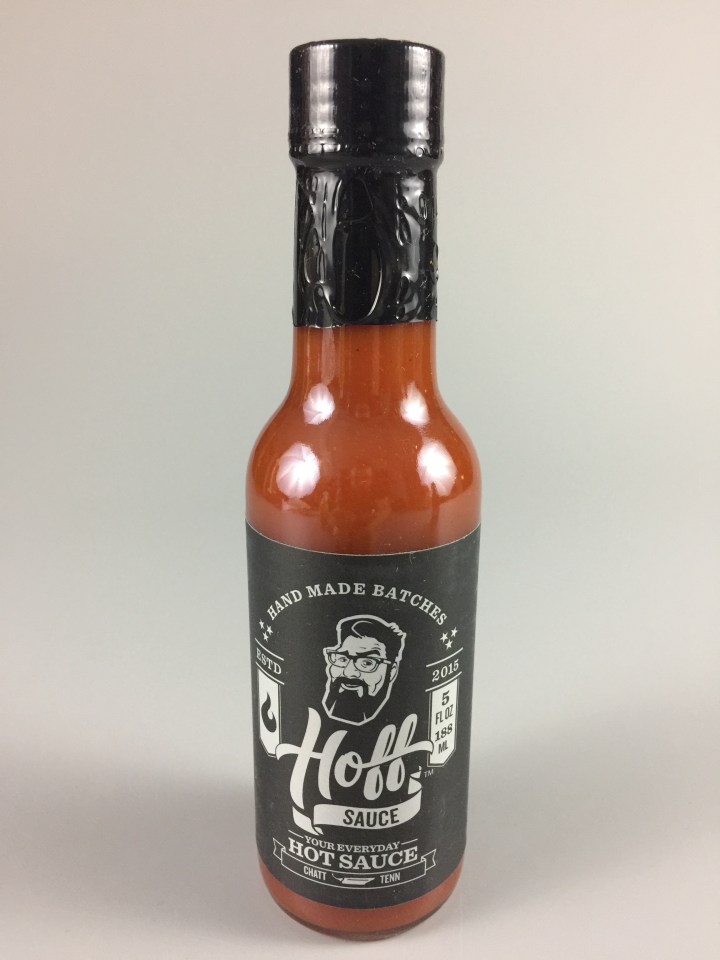 Hoff Sauce – $10.00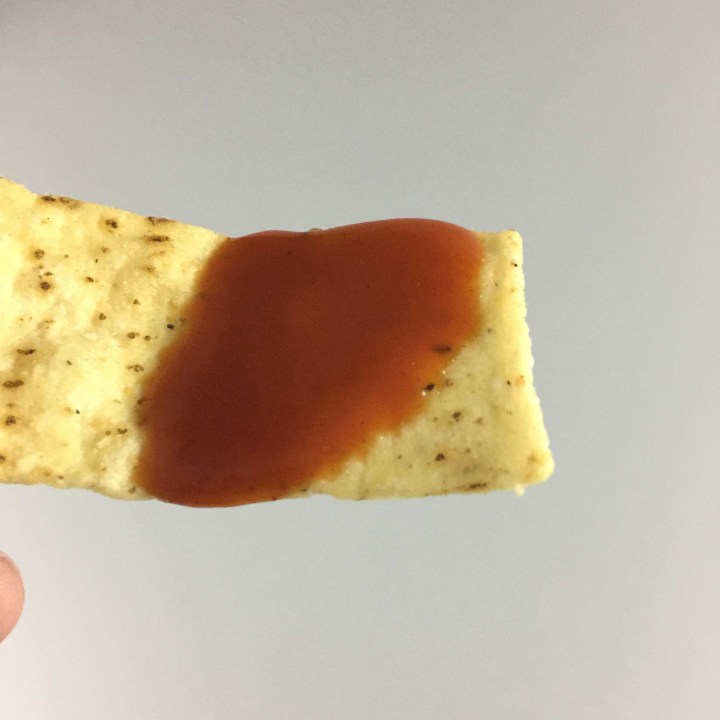 My second favorite sauce. It's okay on the corn chip I tested it on but I would imagine it will be better on certain foods. I'm sure I will be grilling up something in the near future that will be just right for Hoff Sauce.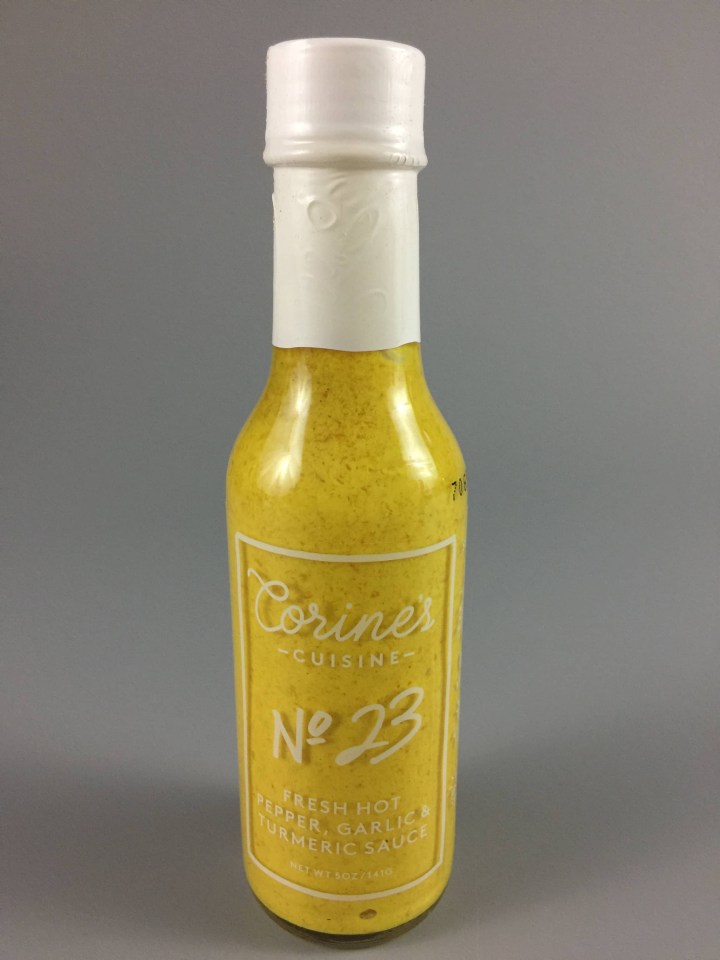 Corine's No. 23 – $10.00.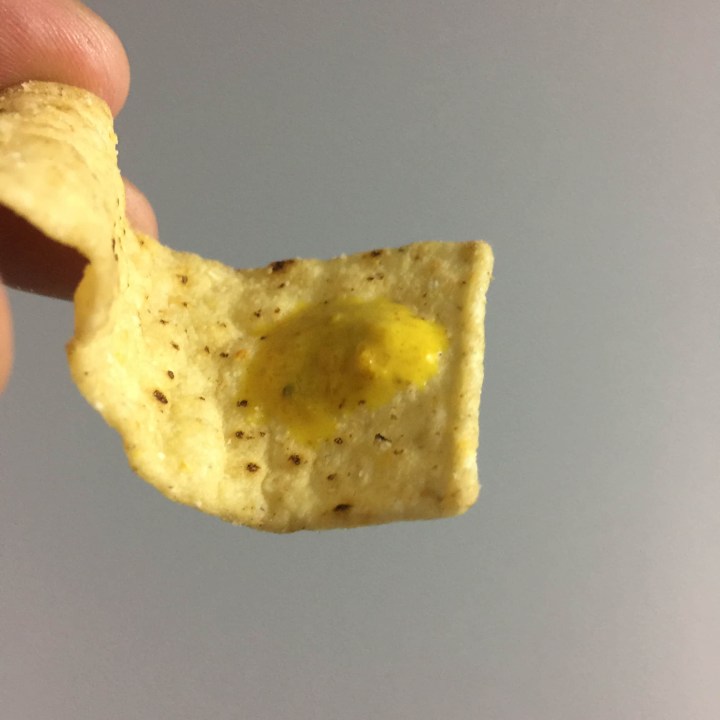 This one was third on my list but, again, I am thinking it wasn't meant for a corn chip. I really liked the idea on the description card of mixing Corine's No. 23 with mayo. I'm sure it would be great on a turkey or roast beef sandwich.
Fuego Box remains one of the best ways have excellent sauces delivered to your home. The price is on par with specialty shops and vendors (the only other place you'd find this variety of high-grade sauce).
Have you tried Fuego Box?