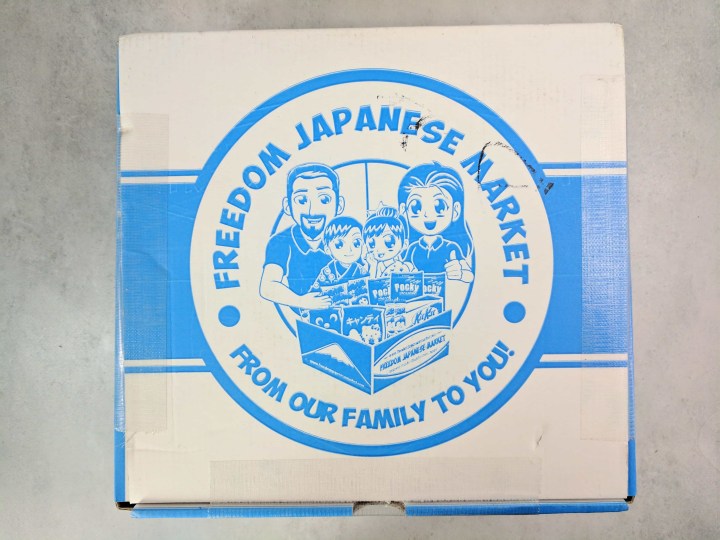 Freedom Japanese Market is a candy and snack subscription box that ships their goodies straight from Japan! It is curated by a family who hand-picked all the snacks. They also include a cute origami of the month. They offer three sizes of box and the price includes shipping worldwide! For a Canadian subscriber, that's a relief! This box is the Original Pack ($24.99/month).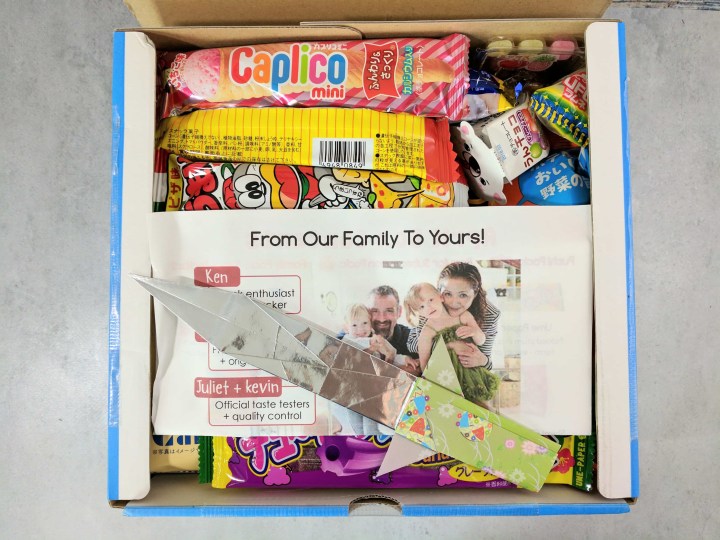 DEAL: Get free bonus candy in your first box! Type in the code to the order notes before checking out. Use coupon code HELLOSUBSCRIPTION. Get $3 discount for all Original and Family Pack plans! Use coupon code FESTIVAL17. Expires 06-30-2017
Each box comes with an information sheet introducing the people behind the box and also some information about the origami of the month. This month's origami is a katana-shaped origami to get into the spirit of Children's Day.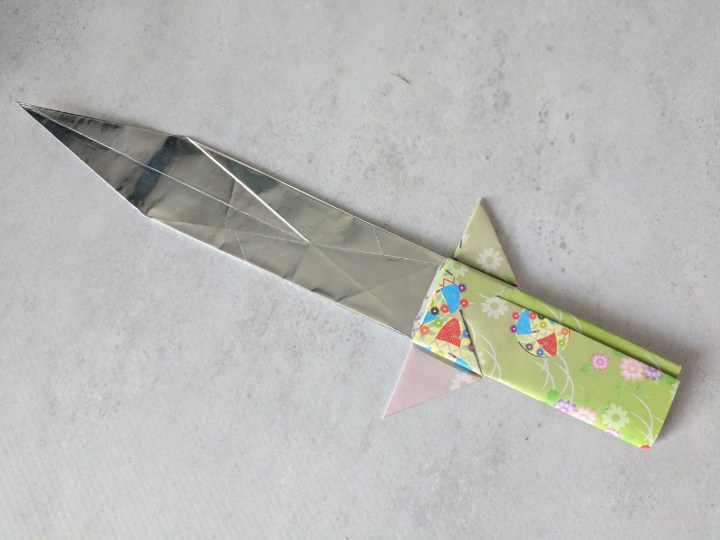 Such a cute Katana!
You also get picture of each items and an explanation of what they are in english! I was afraid the pictures would not be accurate, but they are quite easy to identify.
The box is full of goodies!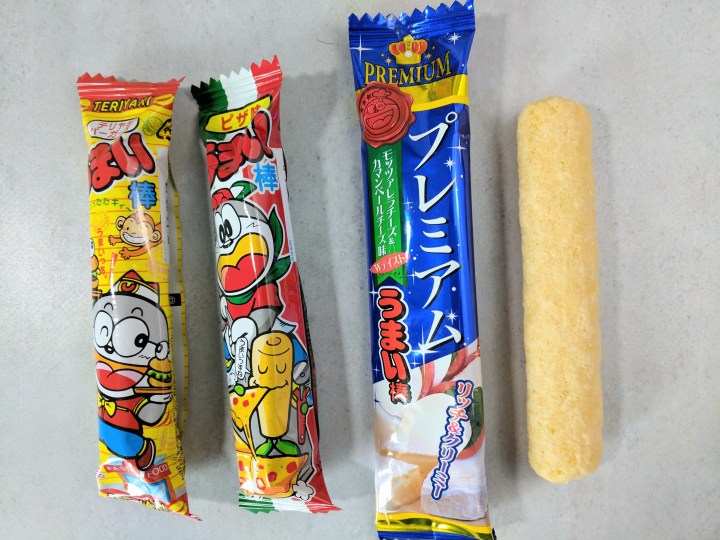 Teriyaki Umaibo, Pizza Umaibo, Premium Umaibo. Big fluffy puffed corn with a flavourful coating, what is not to like! My favourite was the premium one, with mozarella and camembert flavour. I can't say I could really taste either cheese, but it was definitely cheezy flavoured! I loved it!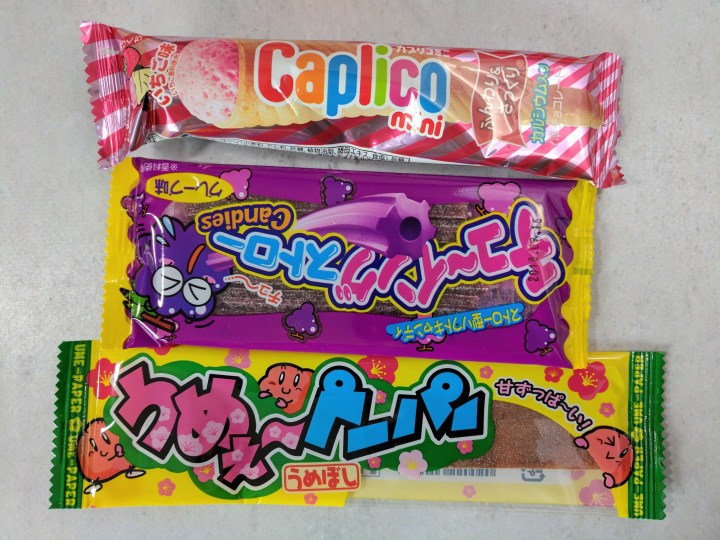 Caplico Mini. A Strawberry flavoured aerated chocolate shaped like a mini ice cream cone! Yummy!
Chewing Straw Candy. These look like and have about the same texture as twizzlers, but with a sugar coating and grape flavoured.
Ume Paper. This is a paper thin gummy with an ume flavour. If you don't know what's ume, it's a sweet and sour pickled plum. I eat these plums straight out of their container, so this candy was right up my alley. I just wish the taste was even stronger, but it was tasty and I loved it!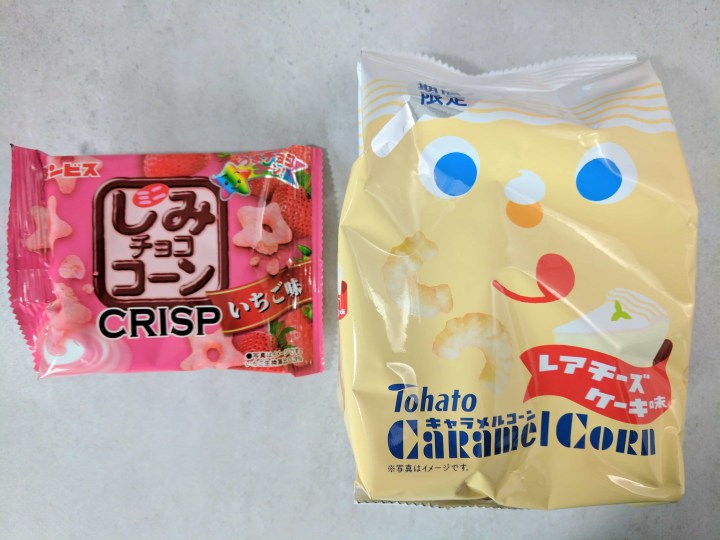 Shimi Choco Corn. Crispy corn puffs coated in strawberry chocolate. Fun and tasty!
Caramel Corn. More puffed corn, it has the right amount of sweetness to them.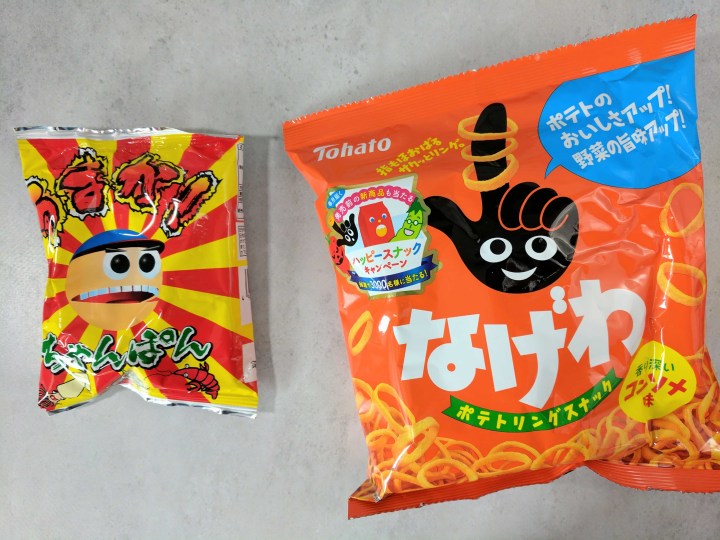 Umaka! Ramen chips flavoured like champon, a Nagasaki noodle dish made of seafood and veggies. It tastes like seafood broth, with just a bit of spices.
Nagewa. Beef Consomme flavoured ring shaped potato crisps. If you are like me and will taste the powdered broth before dumping it in boiling water, this is the snack form of it! It really tastes like beef consomme, it's salty and crunchy. I want more!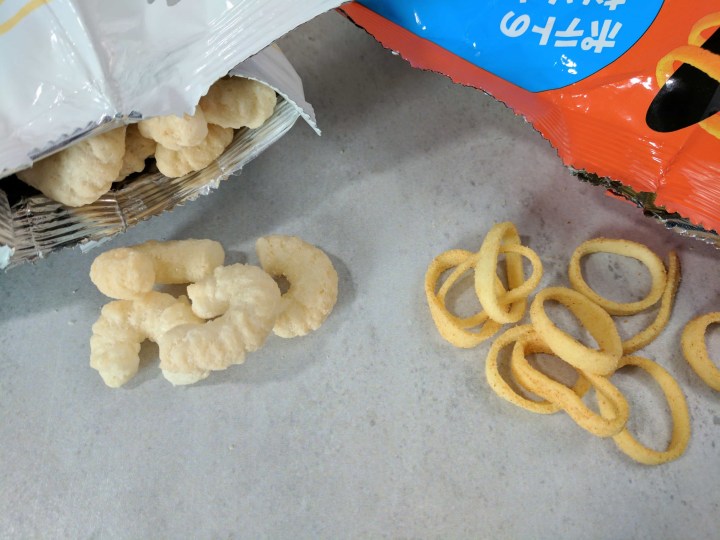 Caramel Corn and Nagewa. Look at these beauties! Tasty, crunchy, and perfect for that 4 o'clock snack craving!
Kabuki Cracker. A very crunchy rice crackers that melts in your mouth right after! Very fun texture!
Un-Choco. Mini graped flavoured chocolate balls. I love the fun and cute animal package, even though I didn't care for the taste of the treat. I gave them to my nieces and they loved it.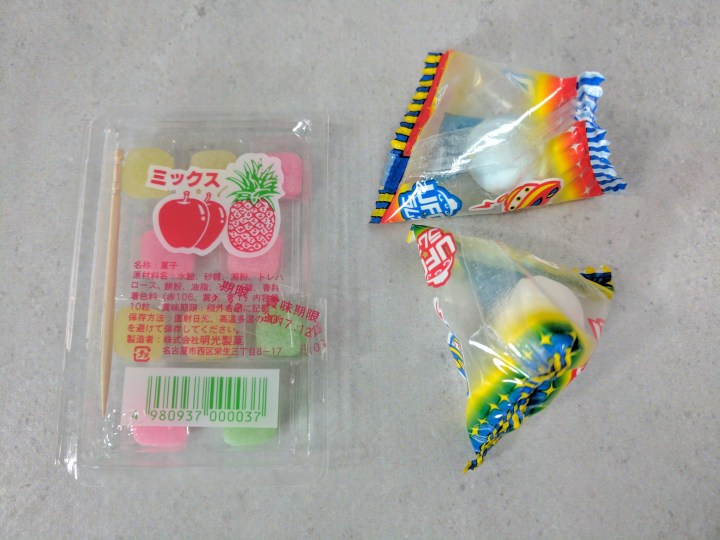 Mix Fruit Mochi. Little sweet rice cakes. They are soft, have just the right amount of sweetness and flavour.
UFO Ramune. My husband says they were nice.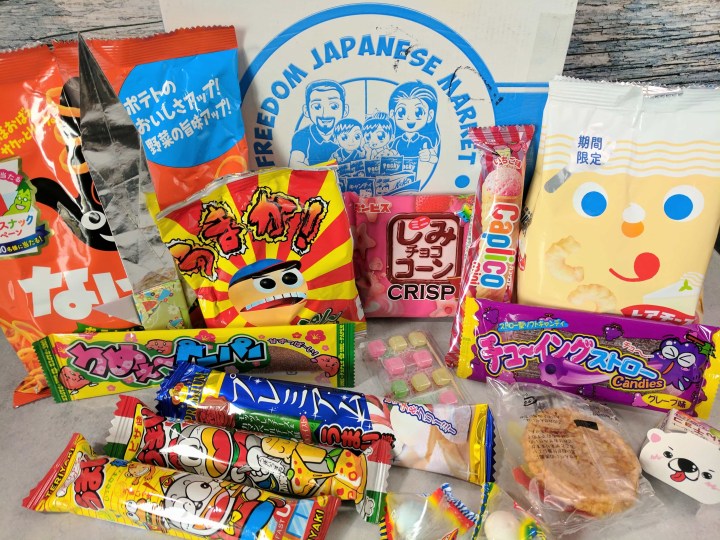 This was an other great box from Freedom Japanese Market. It was a bit heavier on the puffed corn snacks, not that I'll ever complain about that, but they were still a lot of fun treats to try! I loved the potato rings and the ume paper. This is a great box to discover new snacks and flavours, with a personal touch. Like a snack care package from your friend in Japan! There's a lot of snacks and candies in one box, perfect to share with an other person. If you think that's not enough, their bigger box is twice the amount in their original box!
Have you tried Freedom Japanese Market? What did you think of this box?
Visit Freedom Japanese Market to subscribe or find out more!