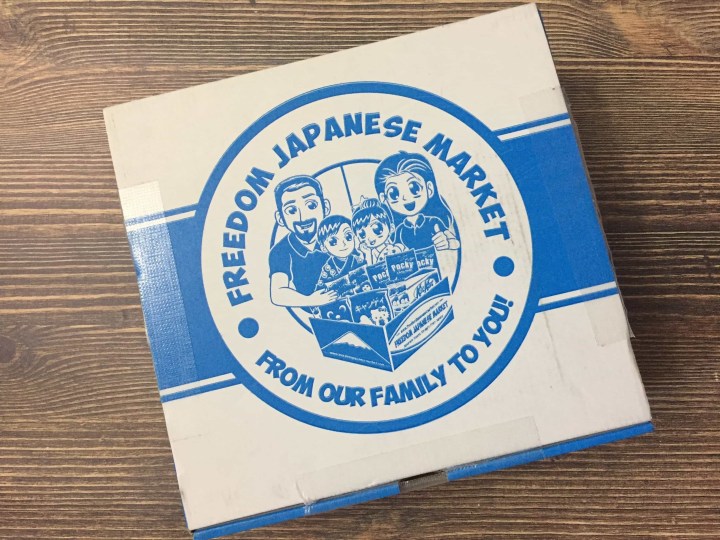 Freedom Japanese Market is a candy and snack subscription box that ships their goodies straight from Japan! It is curated by a family who hand-picked all the snacks. They also include a cute origami of the month. They offer three sizes of box and the price includes shipping worldwide! For a Canadian subscriber, that's a relief! This box is the Original Pack ($24.99/month). It's been over a year since I last reviewed this box and they have made some nice upgrades, including the printed box which is super cute!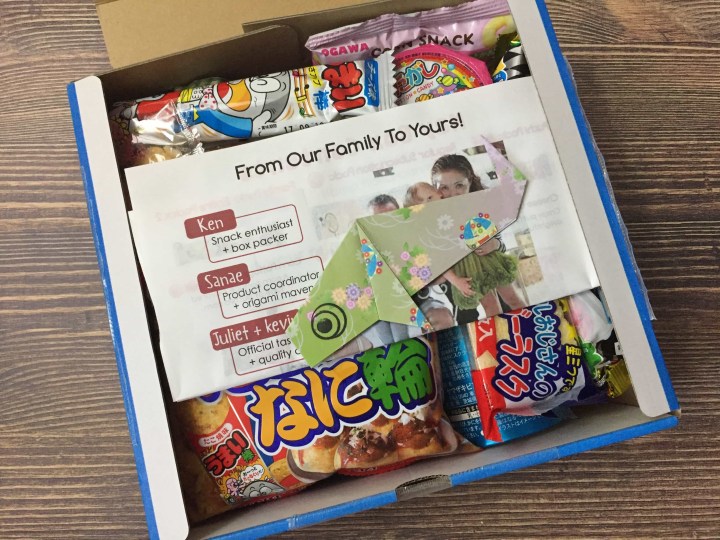 DEAL: Get free bonus candy in your first box! Type in the code to the order notes before checking out. Use coupon code HELLOSUBSCRIPTION. Get $3 discount for all Original and Family Pack plans! Use coupon code FESTIVAL17. Expires 06-30-2017.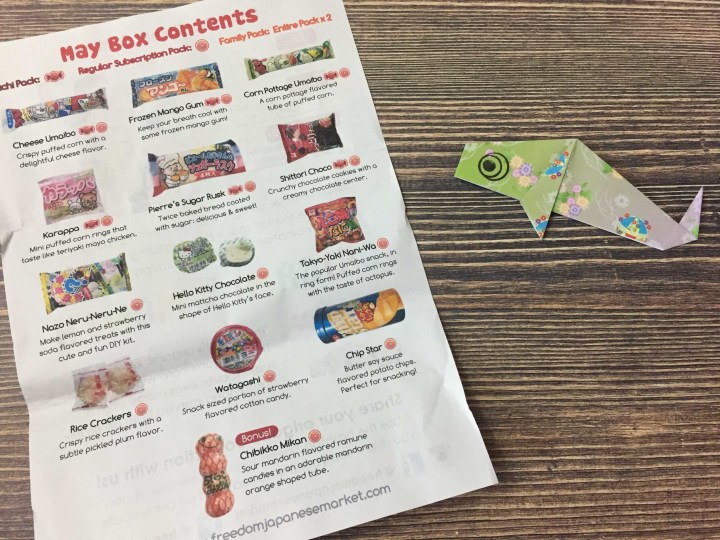 Each box comes with an information sheet introducing the people behind the box and also information about the origami of the month. This month's origami is a windsock fish design like you see blowing in the wind!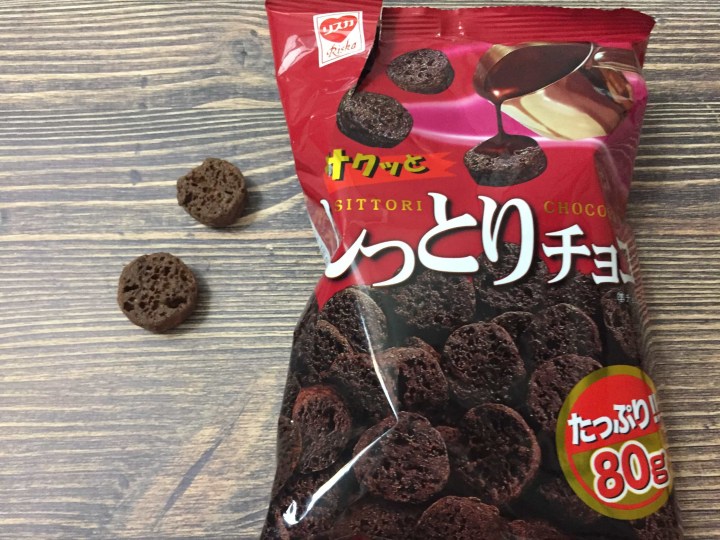 Shitorri Choco — A BIIIIIG bag of these chocolate covered corn cookies. They are light and crunchy and very chocolatey. The bag is huge!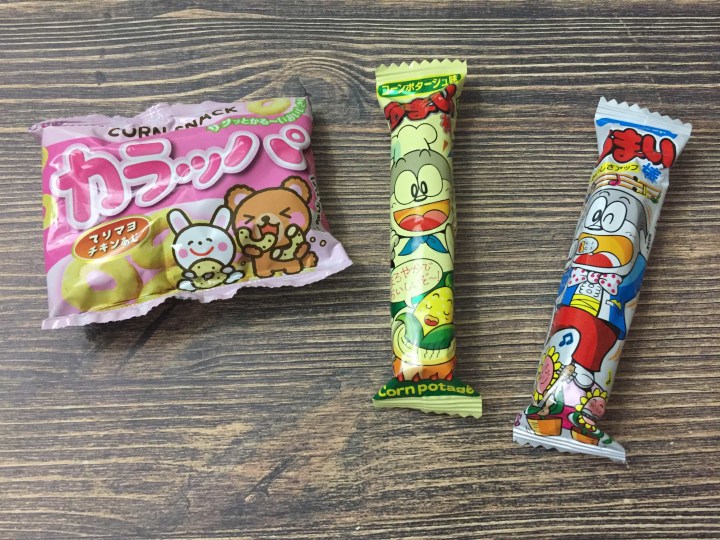 Karappa — Teriyaki and mayo flavoured corn puffs.
Umaibo — We were sent two flavours, corn potage and cheese. The cheese ones are my favourite so I was happy to see these included!
Chip Star Butter Soy — Chip Star are stacked chips like our Pringles. The butter soy flavour is salty and savoury with a hint of buttery sweetness.
Strawberry Cotton Candy — I've had this cotton candy before and it's the perfect single serving of fluffy candy!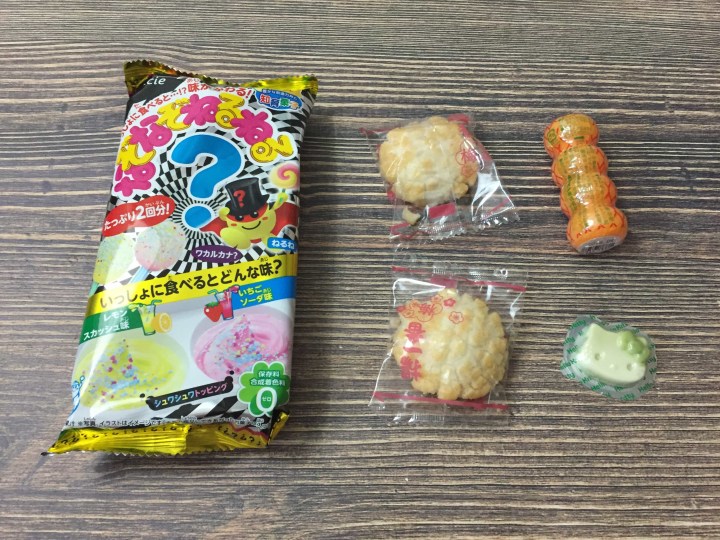 Neru Neru DIY Kit — Neru Neru is one of my favourite DIY kits. It's two different powdered candies that you mix into other powdered candy which causes a chemical reaction. The result is light, fluffy whipped candy which you can add sprinkles to!
Rice Crackers — These flower shaped rice crackers have a sweet plum glaze.
Mandarin Ramune — OMG how cute is the packaging? It looks like those tubes of mandarins that are sold in a net.
Hello Kitty Matcha Candy — A matcha flavoured candy printed with Kitty's face.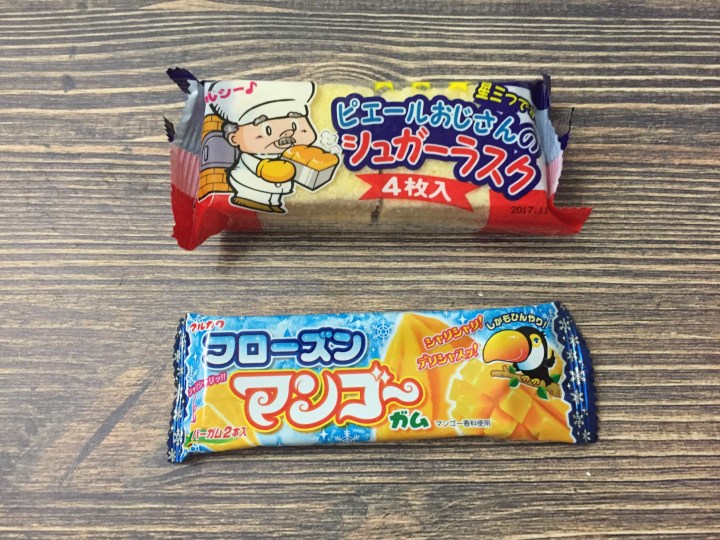 Sugar Rusks — Rusks are thinly sliced pieces of bread which are toasted to the crispiness like a baguette. These are lightly sweet with sugar but you can still taste the wheat flavour of the bread.
Mango Gum — Gum with a strong mango flavour. This gum really makes me think of summer!
I'm so happy to see Freedom Japanese Market again! I love how personal the box feels with the origami. It really is like a friend is sending you a care package of snacks which Catherine said in her review. I like that they have grown the box but still stayed true to their original vision.
Visit Freedom Japanese Market to subscribe or find out more!