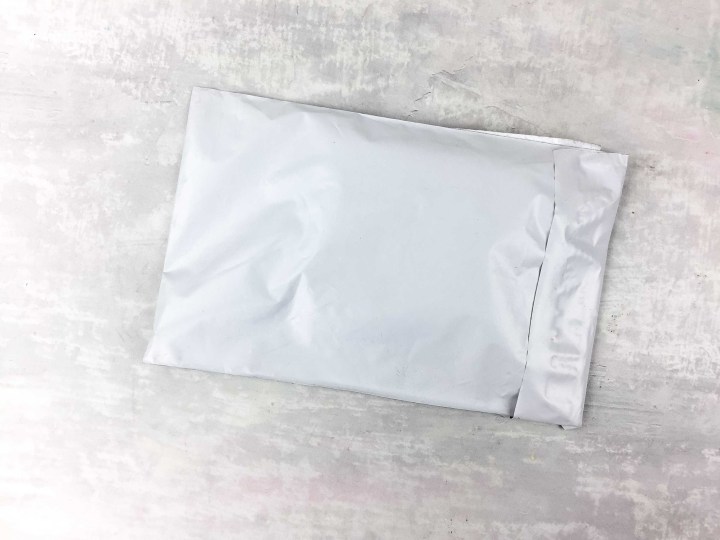 Fair Trade Friday is a monthly subscription that is committed to empowering women around the world. By providing women with jobs and an outlet through which they can distribute their goods, Fair Trade Friday helps women overcome poverty.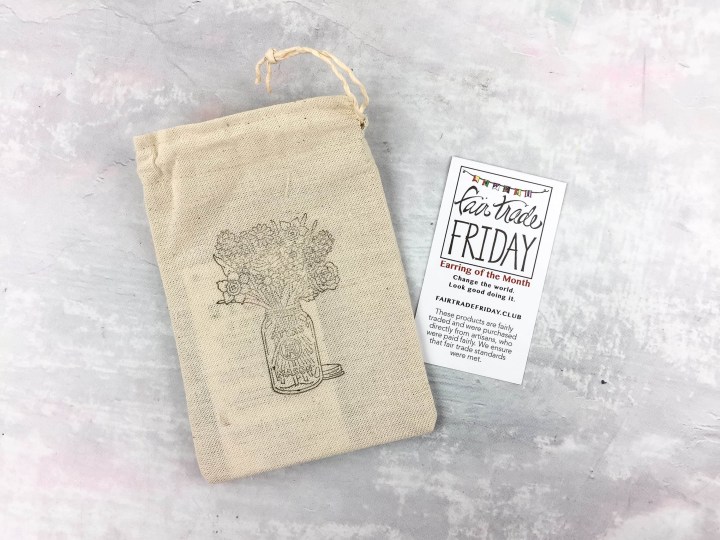 Fair Trade Friday operates three different subscriptions: the original box that includes 3-4 surprise items each mont, the bracelet of the month club, the earring of the month club. All items in each of the different subscriptions are fairly traded. This review covers the earring of the month club.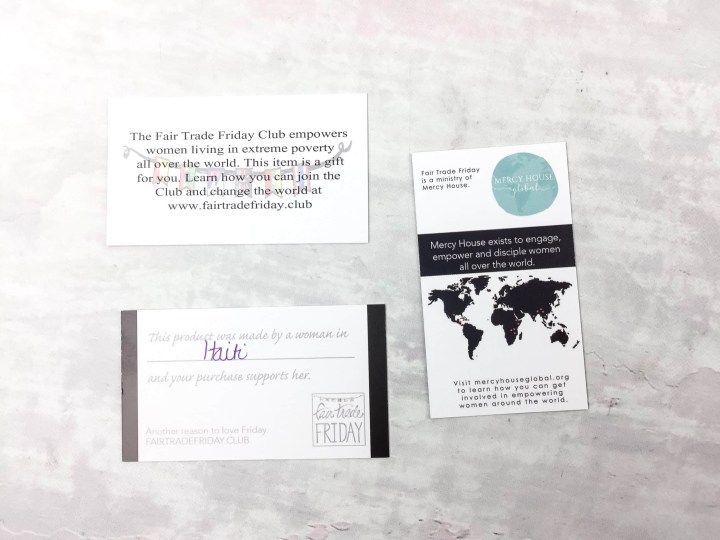 Fair Trade Friday's Earring of the Month Club is a ministry of Mercy House Global, an organization dedicated to engaging, empowering and discipling women around the world. Mercy House Global partners with 42 faith-based organizations in 24 countries worldwide to bring their vision to life. This month, they partnered with Basha in developing and distributing the items found in their earring of the month club.
The earrings were hand made in Haiti.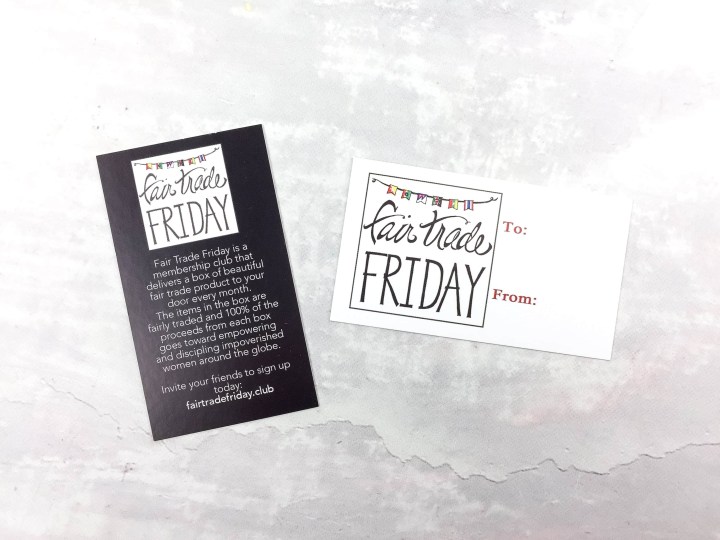 I love that Fair Trade Friday includes a gift card with each purchase. That way, had I wanted to regift these earrings, I could easily, all while promoting Fair Trade Friday and its mission.
Mafie Earrings ($10)
These large round aluminum discs are covered just over halfway with textured black leather.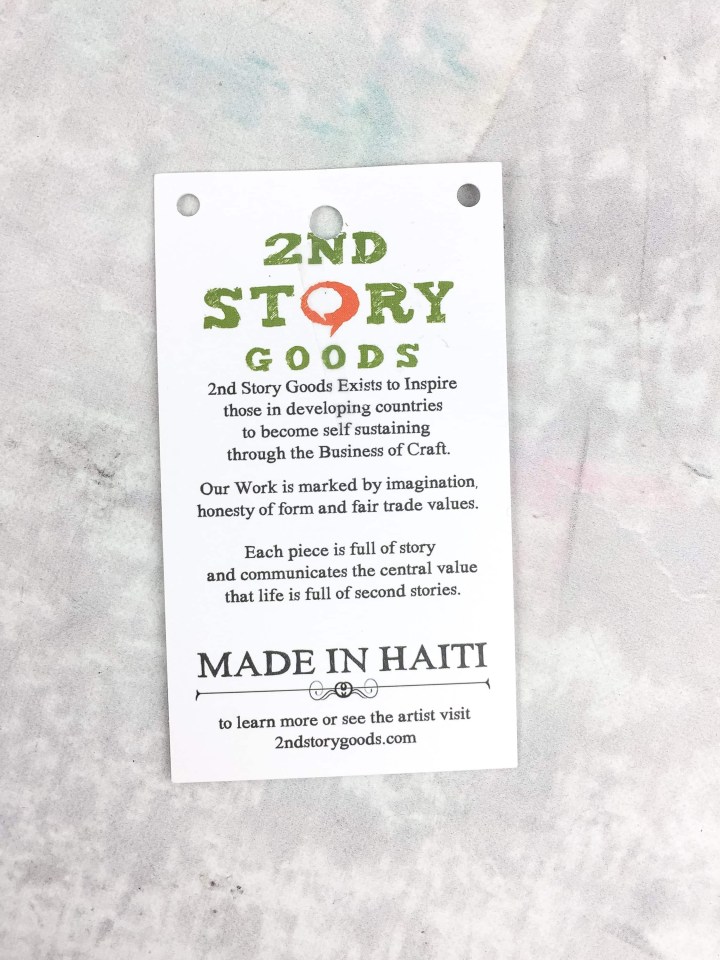 Second Story Goods helps provide living wages to artisans producing items that look good, do good, and are good.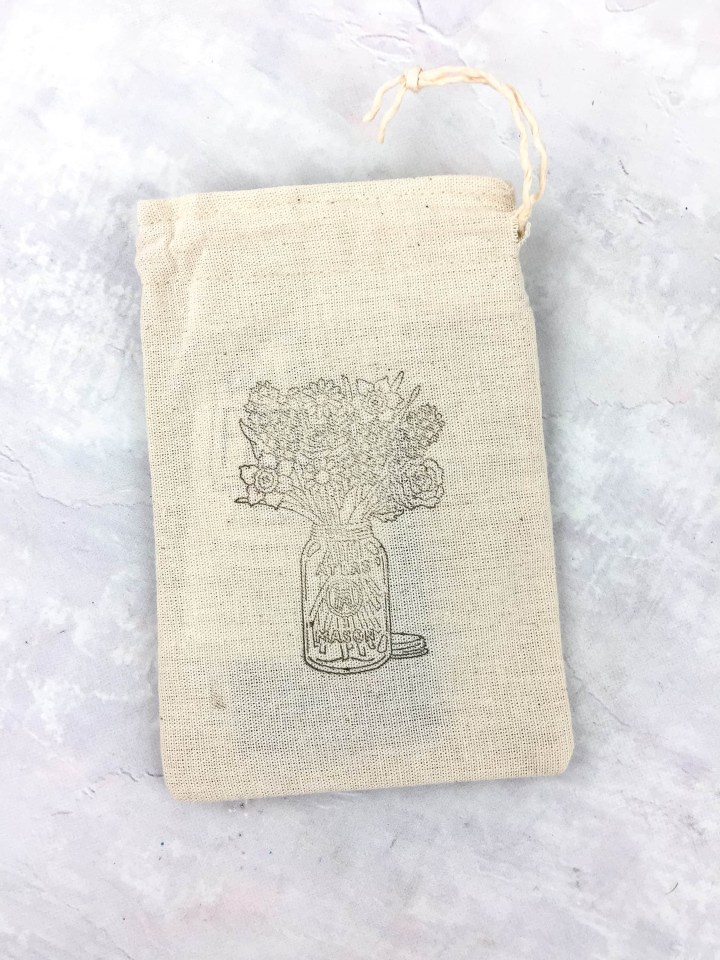 In addition to the earrings themselves, I received a fair trade cotton pouch for storing them.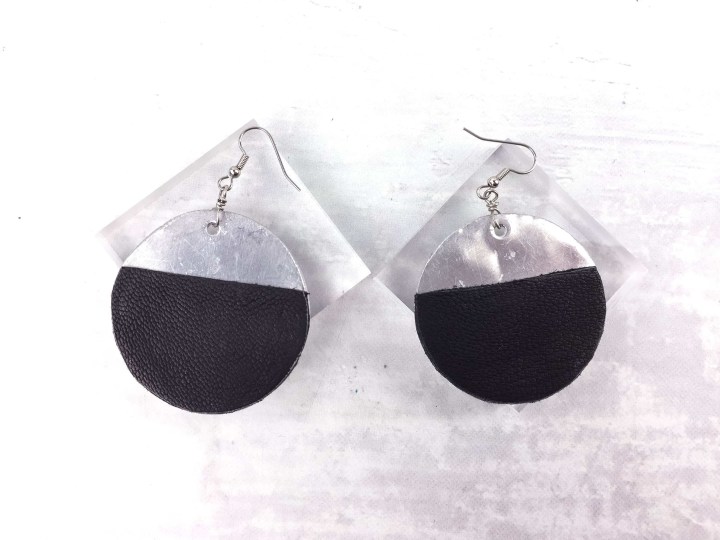 They're super chic and unusual!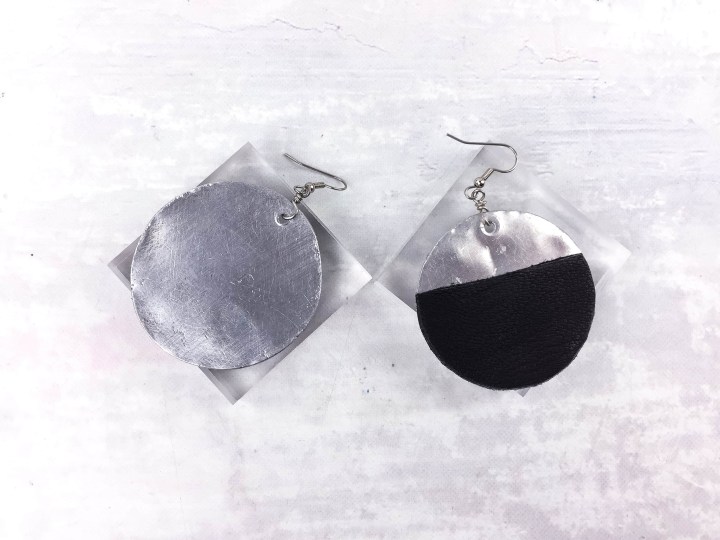 I love these earrings! They match most of my wardrobe and have a high fashion industrial vibe! I happened to find these online for $10, which is less than the cost of the subscription, but purchasing them would have been nearly $17, so I think I still got a good value, plus I learned about a new-to-me artisan collective!