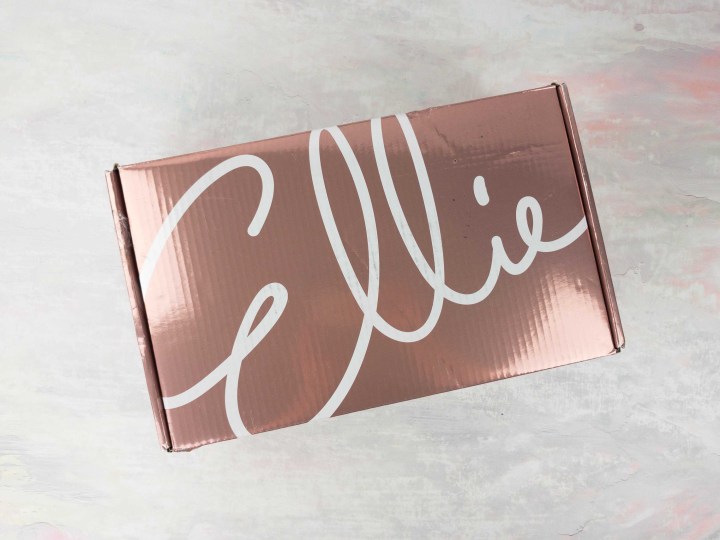 Ellie is a monthly athletic and workout wear subscription! For $49.95 every month, you'll receive a curated selection of 3 athletic fashion items and 2 pieces of equipment and/or accessories.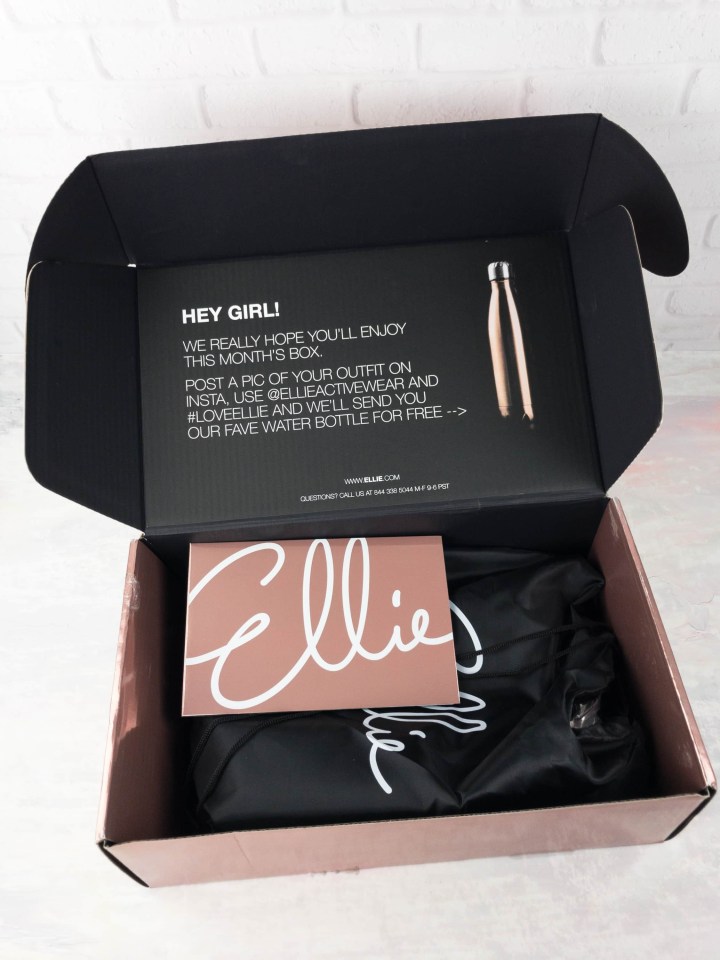 This box is still available! FYI there are variations to the box, like different styled tanks and leggings.
This is a review of the one of the variation boxes – see my original review here.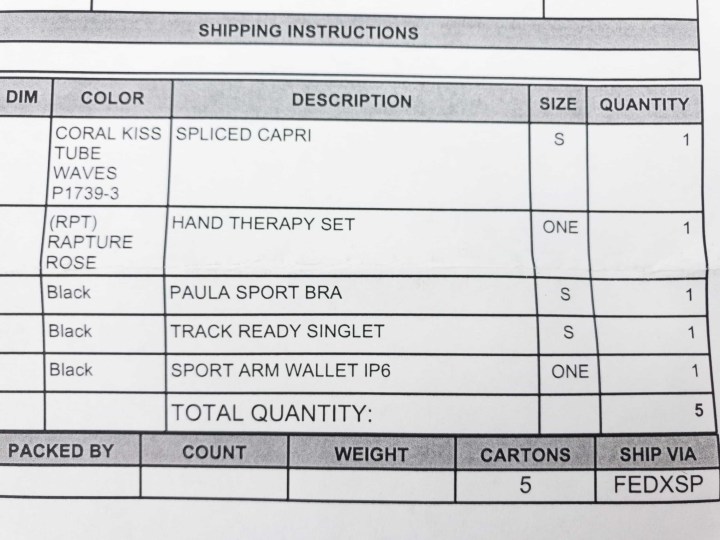 No info/theme card, just a packing list!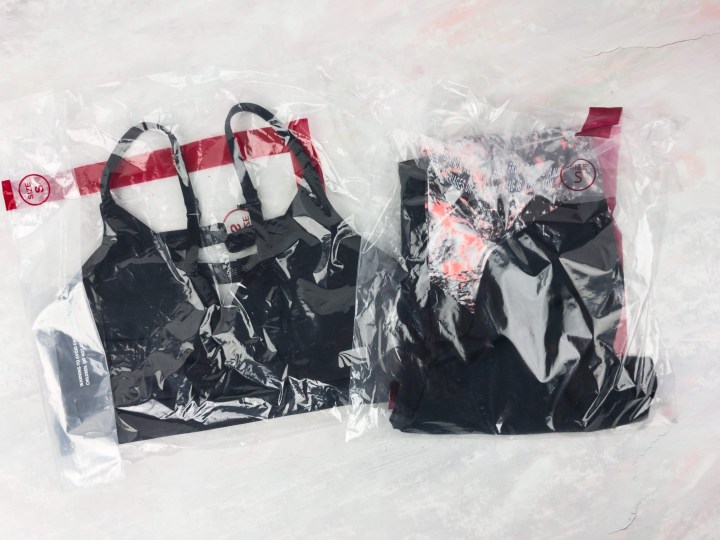 Everything in my May 2017  Variation Box!
Everything arrived packed super neatly in this black cinch bag.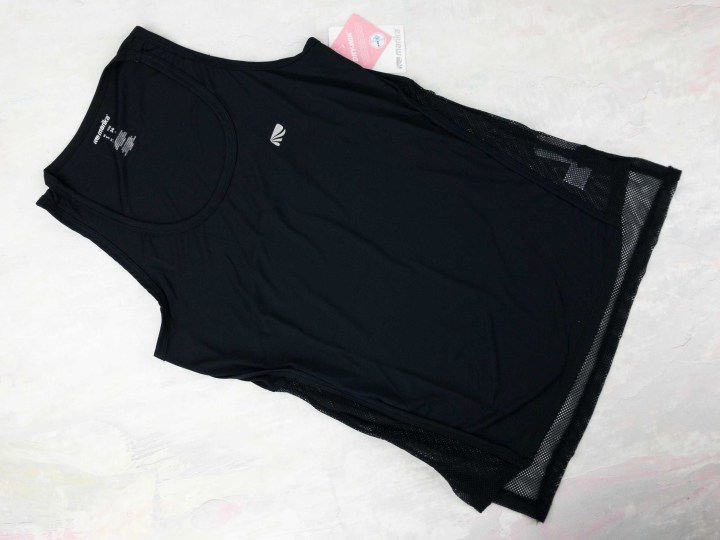 Marika Track Ready Singlet: Instead of a gray tank, I received black!
This tank is made from Dry-Wik wicking fabric to help keep you cool. It has a large mesh back area.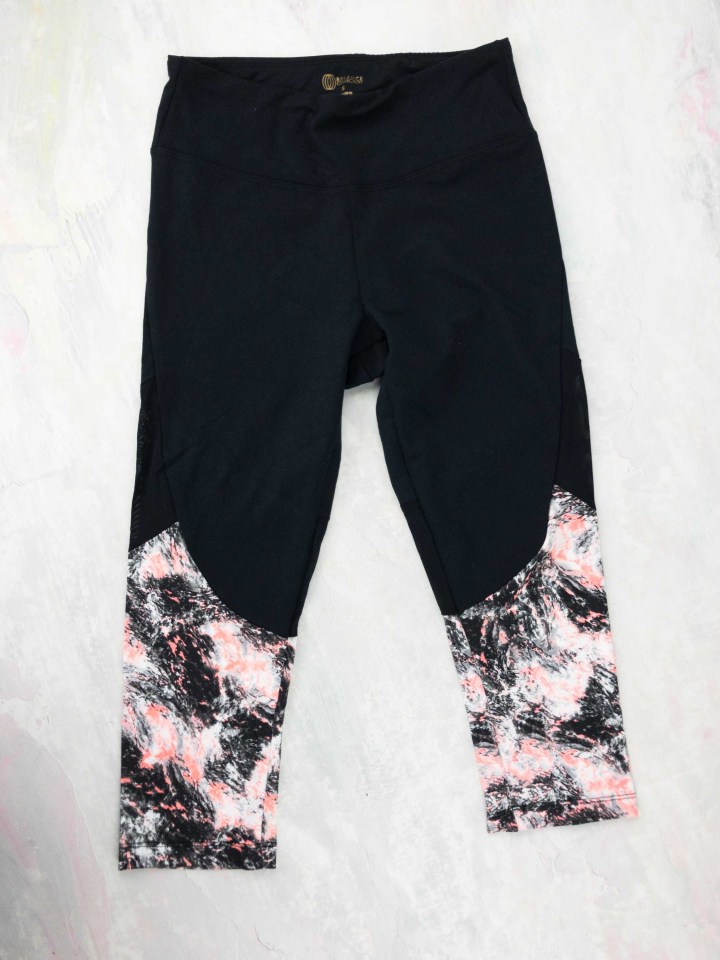 Marika Balance Collection Spliced Capri: Subscribers were sent one of 5 paint-inspired prints this month! Like the first pair they're sueded, but the mesh cutouts are in a different area, and the paint is electric coral instead of purple.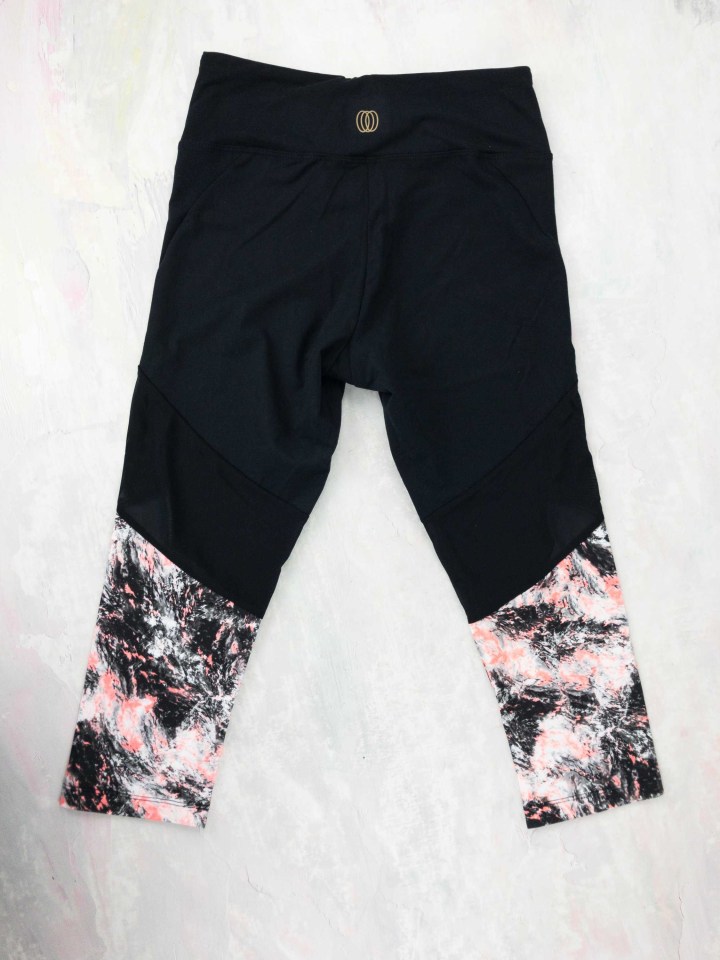 This mesh area is a few inches wider than the other pair.
The remainder of the items are exactly the same!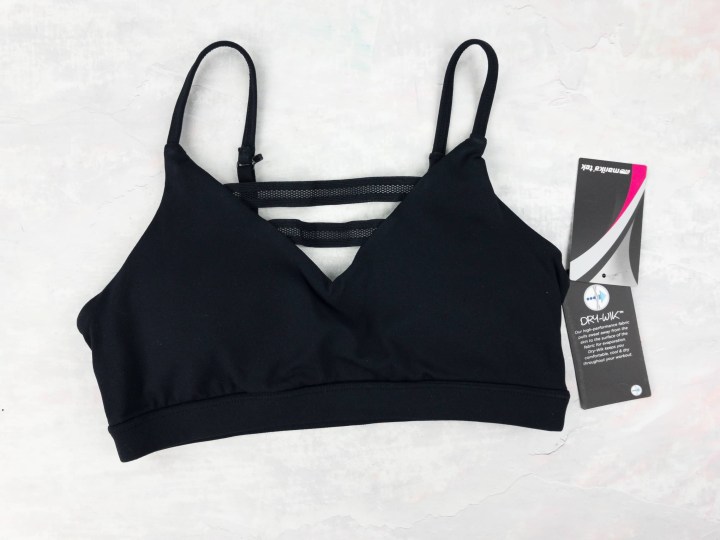 Marika Paula Sports Bra: The bra is exactly the same!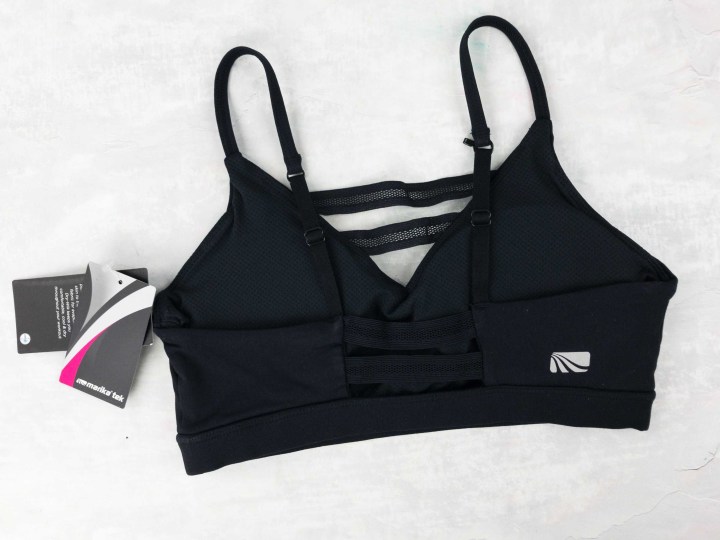 This strappy sports bra is really just too cute!
The straps on the front and back have a nice effect to help band everything in, plus it has a great modern look.
The cups in this bra are removable.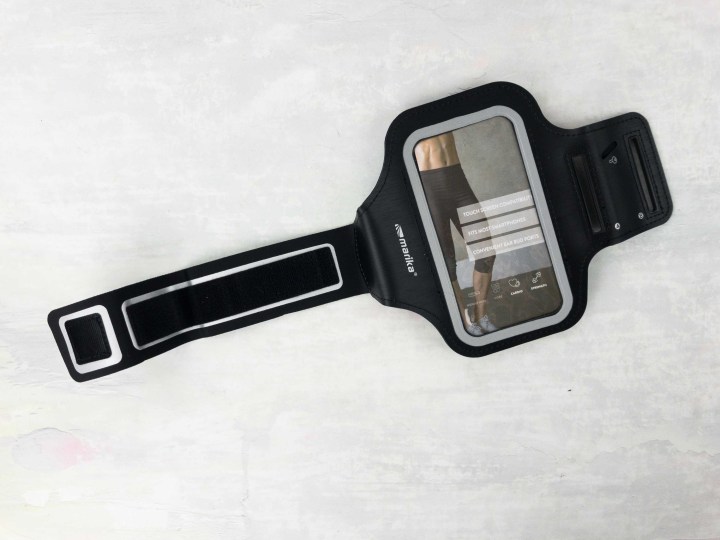 Marika Sport Arm Wallet ($16.50) This will hold your phone on your arm while you run, has ear bud ports if you haven't gone bluetooth yet, and you can work your touch screen through the plastic.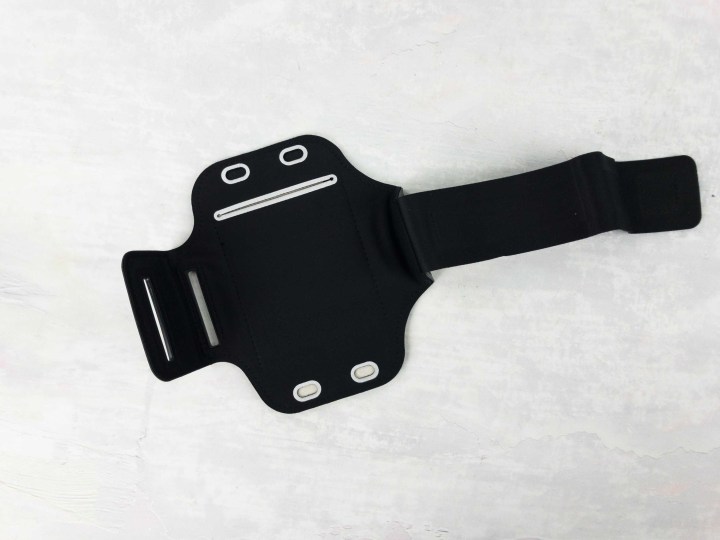 It has an adjustable fit and it's great if you like to carry your music with you when working out!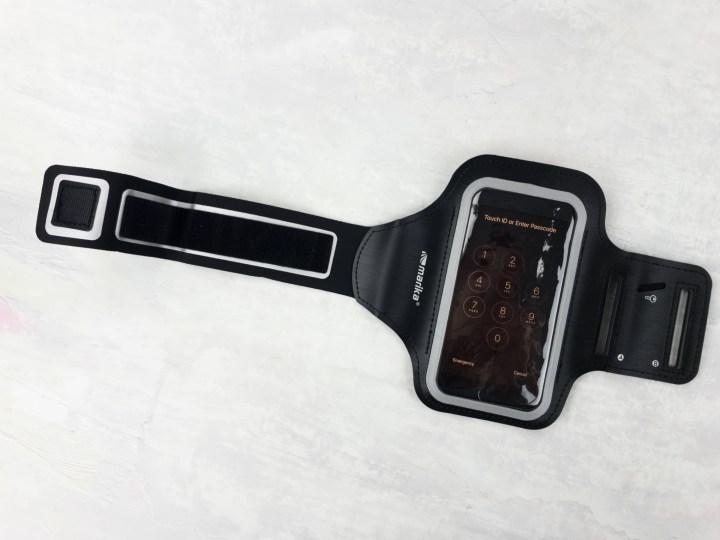 iPhone 6 all the way up to 7 plus fit.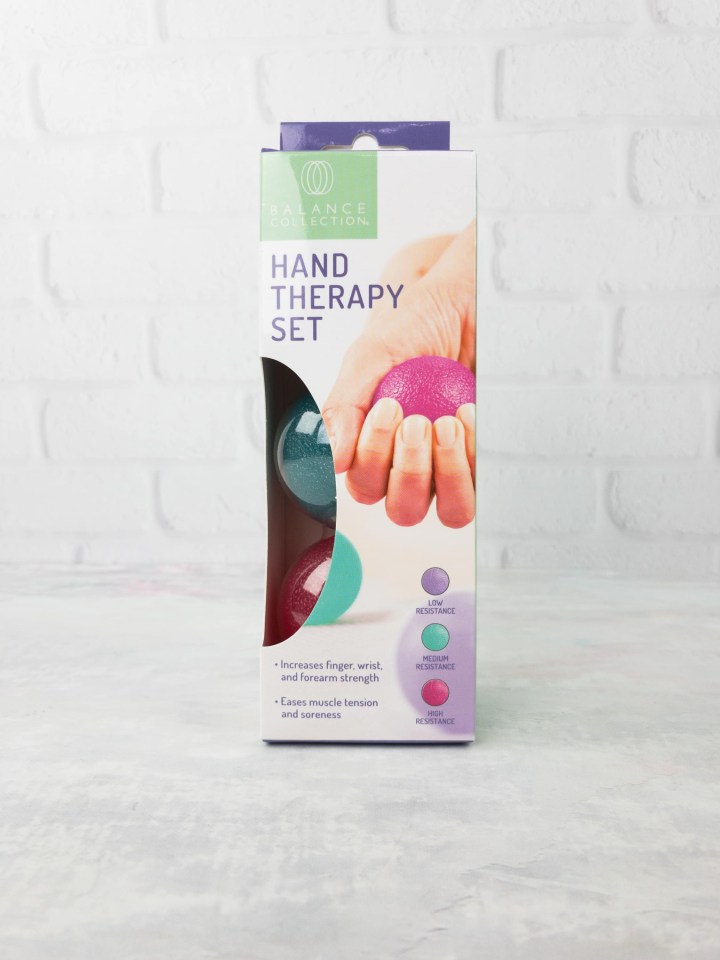 Marika Balance Collection Hand Therapy Set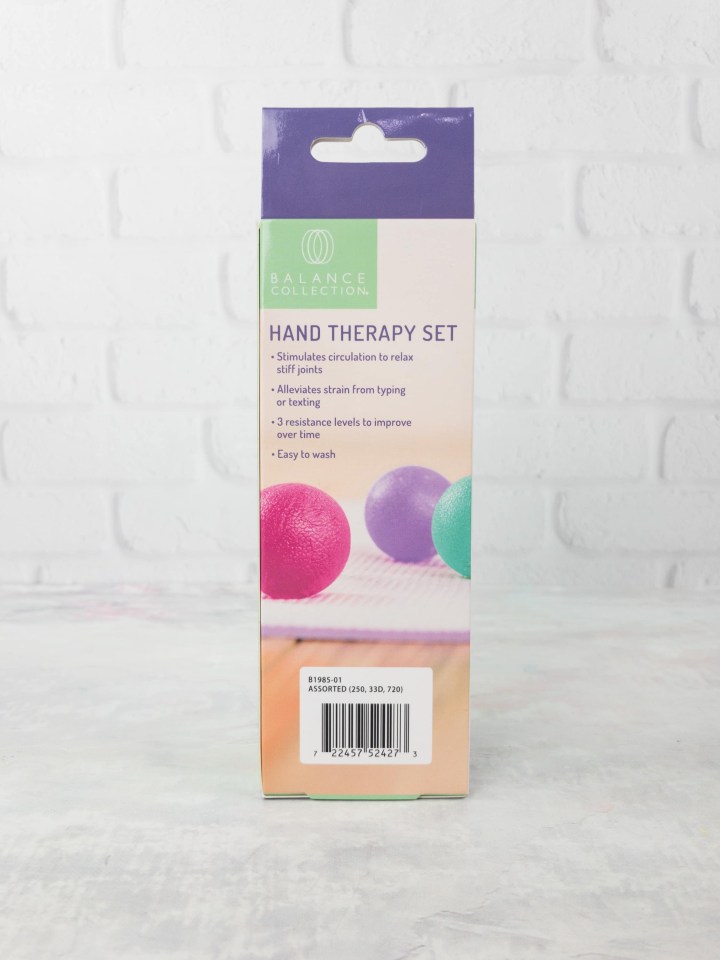 This set of 3 resistance balls has 3 different levels, and is for working on your finger, wrist, and forearm strength.
I was pretty delighted to see a girly version of those flashy hand workout things for dudes.  This is perfect for relieving strain from texting and typing, which I do a lot of. The set included the exercises to do with the balls.
This box was definitely a variation, but a play on the same theme.  I think Ellie could be a little more clear on the variations on their site. Their home page shows multiple variations but the checkout only shows one, which could be confusing.
This box is still an incredible value for anyone who wants to get new workout clothing and accessories every month without spending a ton – and everything is coordinated! One thing to note is that this subscription has limited availability in XS & XL, so you'll want to sign up at the very start of the month.