Disney Park Pack: Coin Edition is a monthly Disney coin collection subscription box from the Disney Store. Every monthly coin will be inspired by a classic Disney Parks attraction with sculptured bas-relief art on both sides. Coins are encased in acrylic shell and come inside a flocked case. Each one is created exclusively for the Disney Park Pack and includes a Certificate of Verification.


The box comes in a slipcase.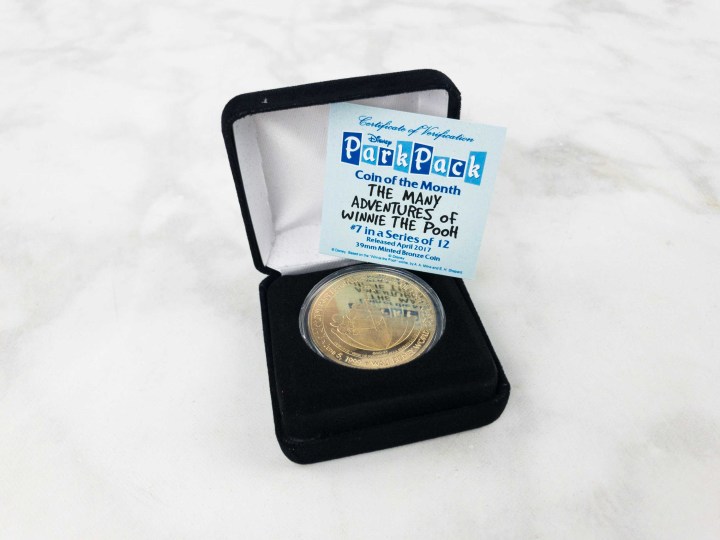 It's a Winnie The Pooh Coin!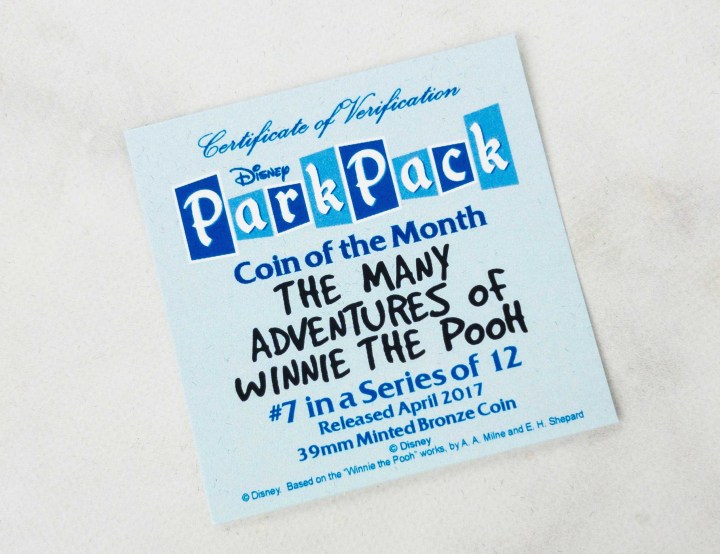 A Certificate of Verification is included, noting all the pertinent high-level details of the coin.
This is the first month they've changed the font for this coin.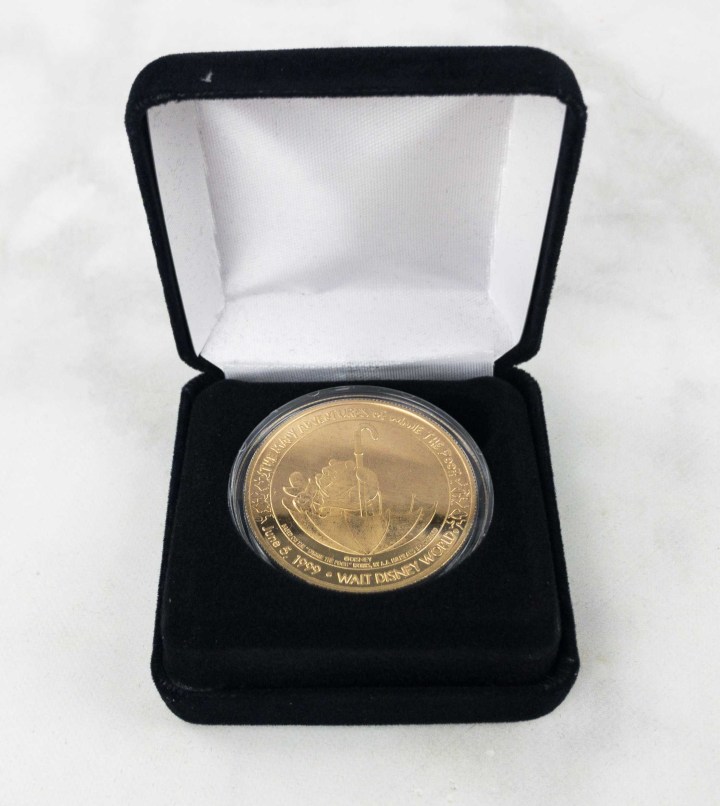 The finish on the coin this month is minted bronze! The coin comes encased in an acrylic shell. You can open it if you'd like.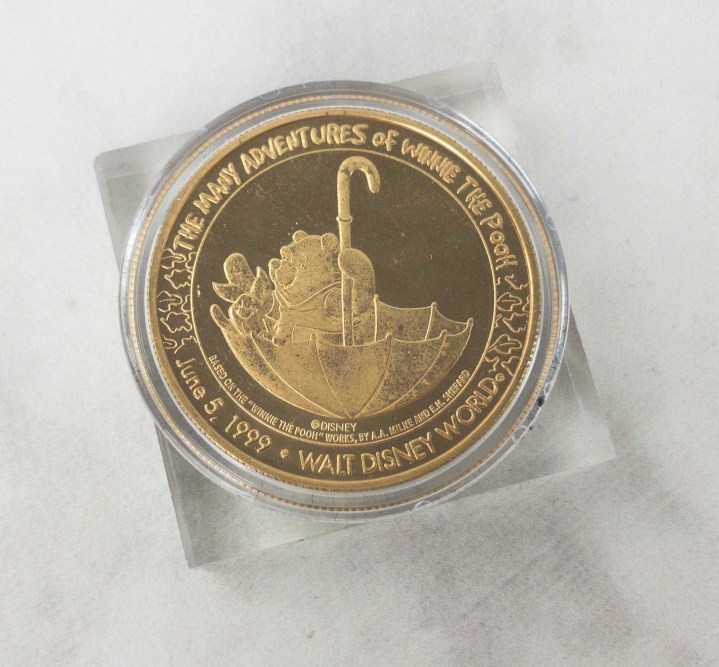 The Many Adventures of Winnie the Pooh opened on June 5, 1999 replacing Mr. Toad's Wild Ride (for some Mr. Toad nostalgia, see this review!).
Notably, this coin has the Pooh font too, along with leaves decorating the outer edge. I didn't like the finish as much on this coin – it seemed quite mottled.

The other side is Tigger! At Disneyland they ripped out Country Bear Jamboree to place Pooh, which opened in 2003.
If you're like me, you'd have no idea that the cars for the rides are so different!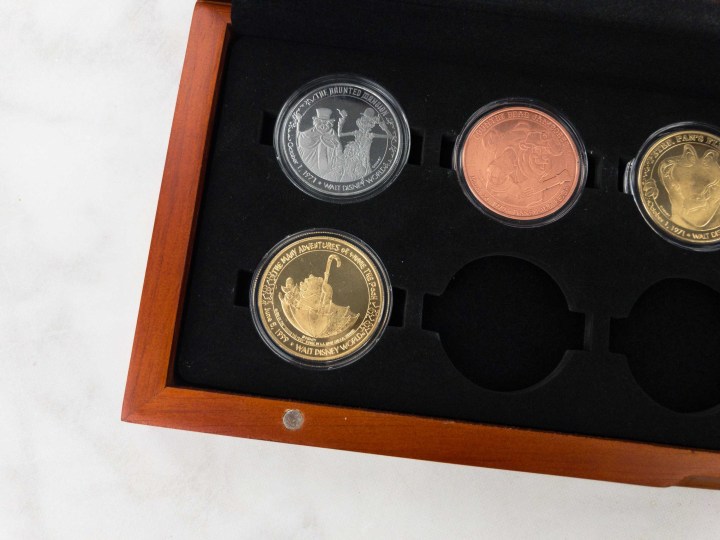 If you signed up for the annual subscription, you may have also picked up a coin display case. It fits 12 coins so it's the perfect add-on accessory. I rather like knowing now that Disney's subscriptions are annual collections.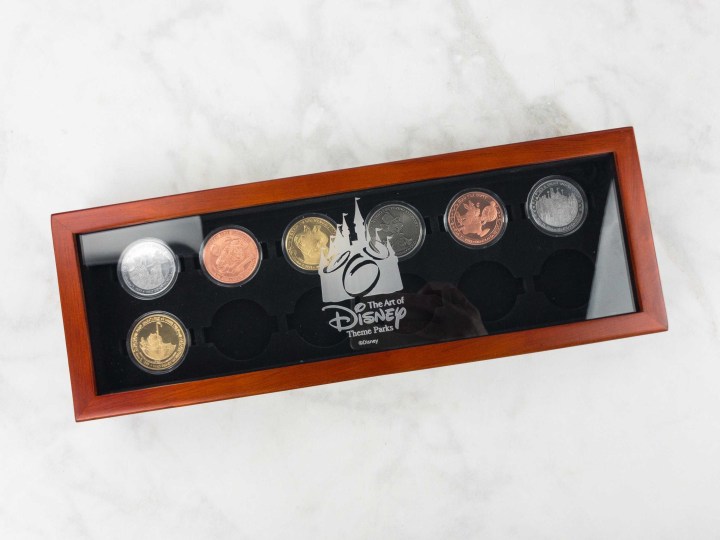 This is a good collectibles experience for Disney nuts, especially people that are interested in getting items for their favorite attractions. Next up – PIRATES!
Visit Disney Park Pack: Coin Edition to subscribe or find out more!