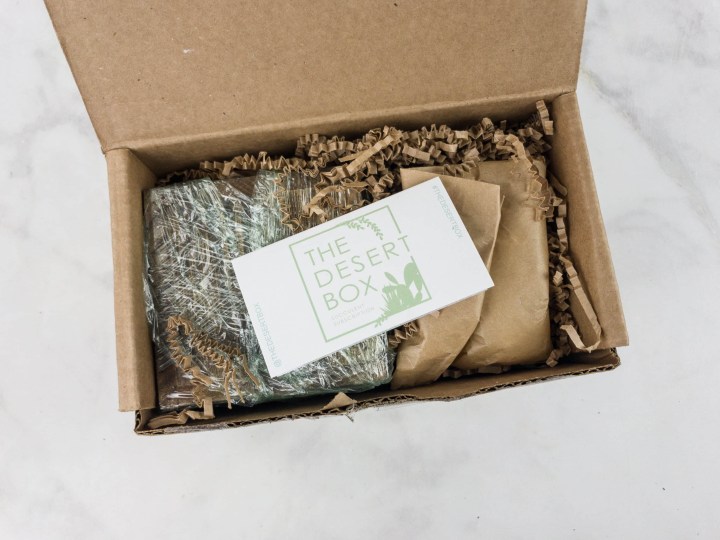 The Desert Box is a subscription that aims to bring your desert dreams to your doorstep. Monthly, bimonthly, and quarterly plans are available, and you can also purchase a one-time box. All their products are made from recycled goods – from packaging to planters. Each box commonly includes a surprise succulent and/or a cactus, repurposed planter, soil, moss, plant care card, and a pouch of white granite pebbles.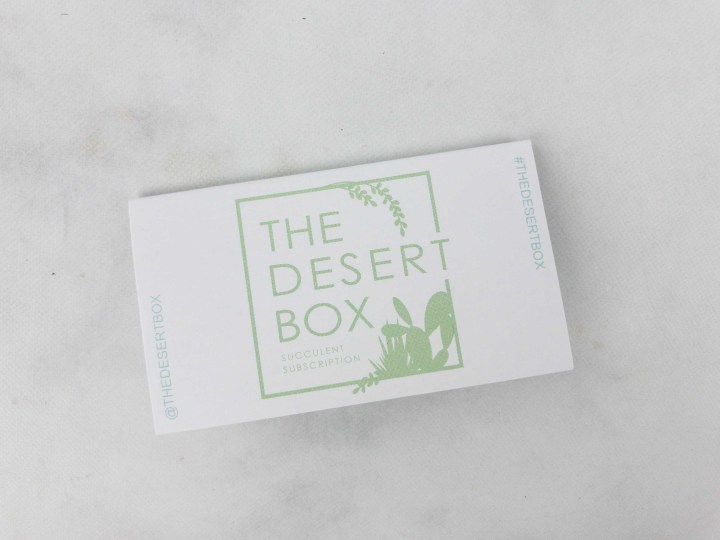 You can get your subscription in "The Uno" (one plant per month) or "The Dos." This is a review of The Uno!
This card gives you a little background about The Desert Box. The opposite side of the card gives you tips on how to take care of your succulents and cacti.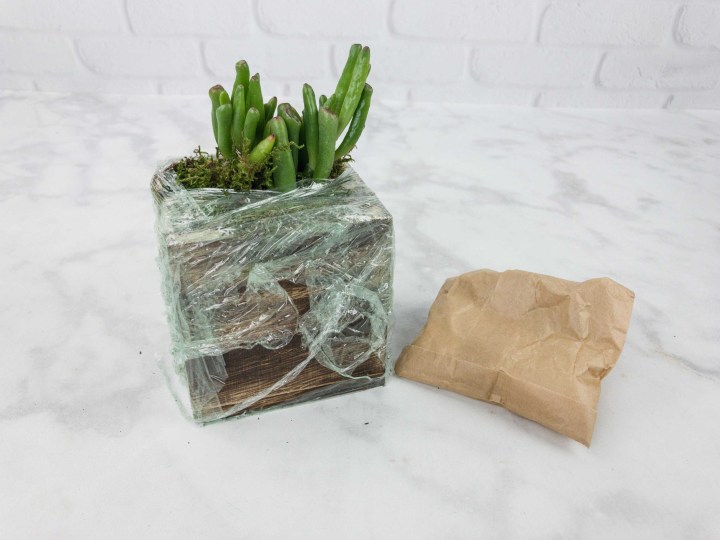 The contents were packed well during transit.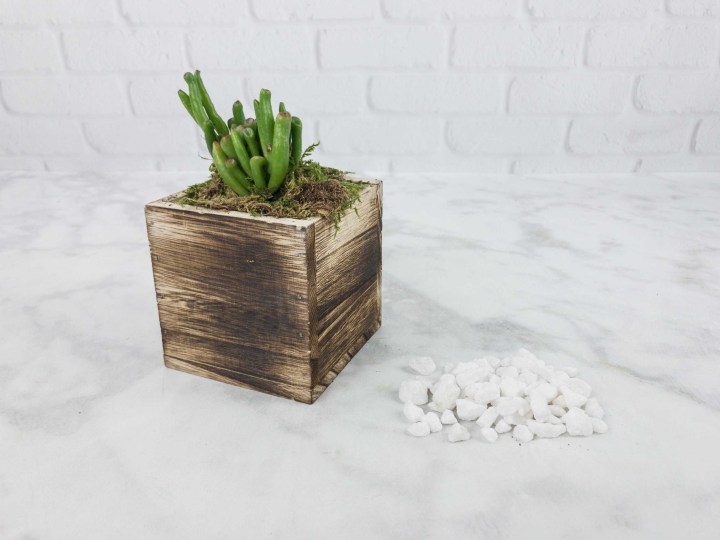 Here they are, unwrapped. I love the fact that the planters they send are from re-purposed materials – so eco-friendly!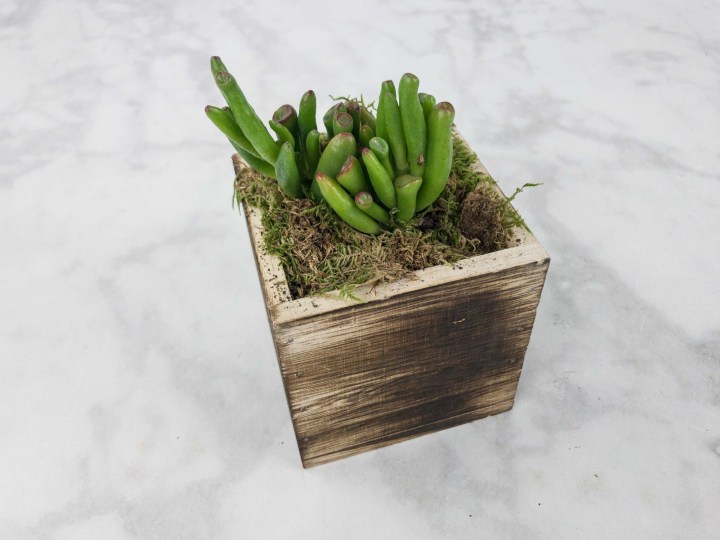 The soil came a little loose, as expected. But nothing we couldn't take care of.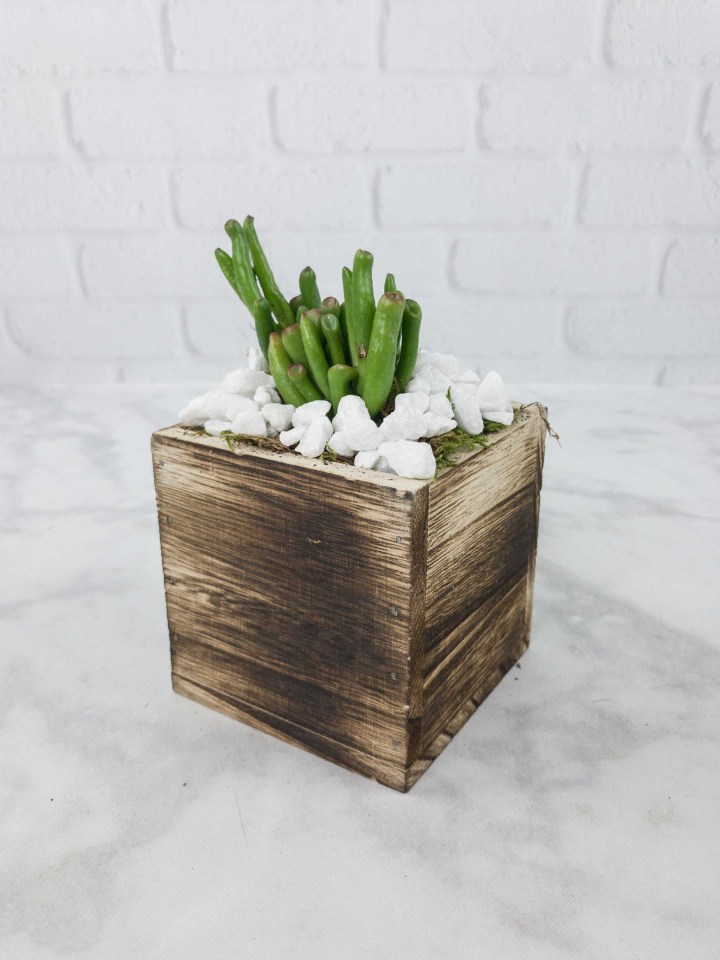 After cleaning up, all we had to do is put the white pebbles on top, and voila! I absolutely love the look of this planter!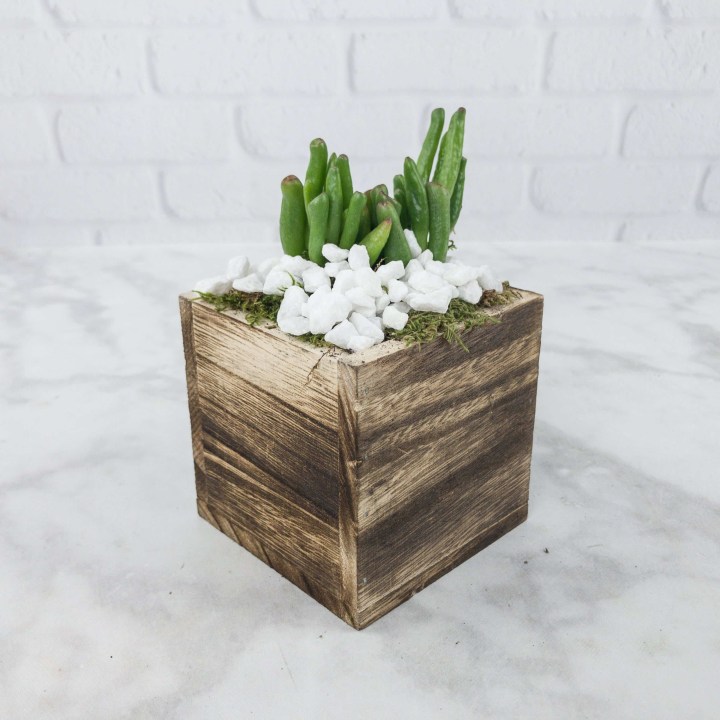 Looking good! According to Desert Box, having succulents at home is recommended – not only because of its decorative purposes, but also because it has positive effects like improved concentration and productivity.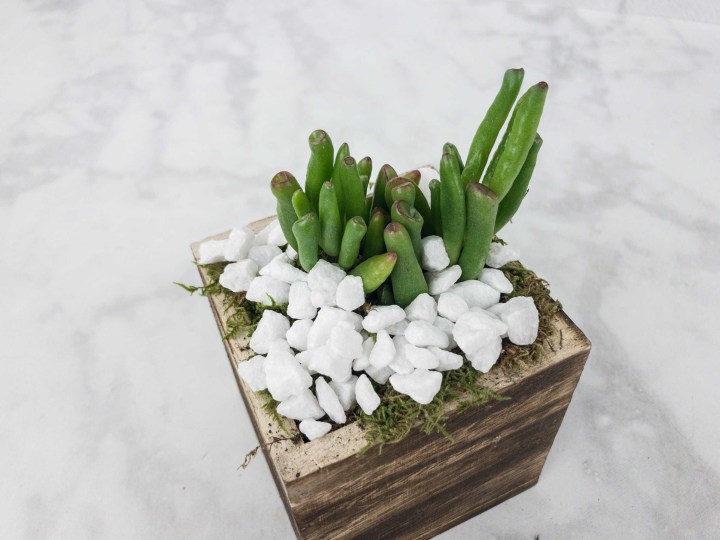 Another great thing about Desert Box: the plants they send are all low-maintenance. You only have to water them at least once or twice a week and only a fair amount of sunlight is needed.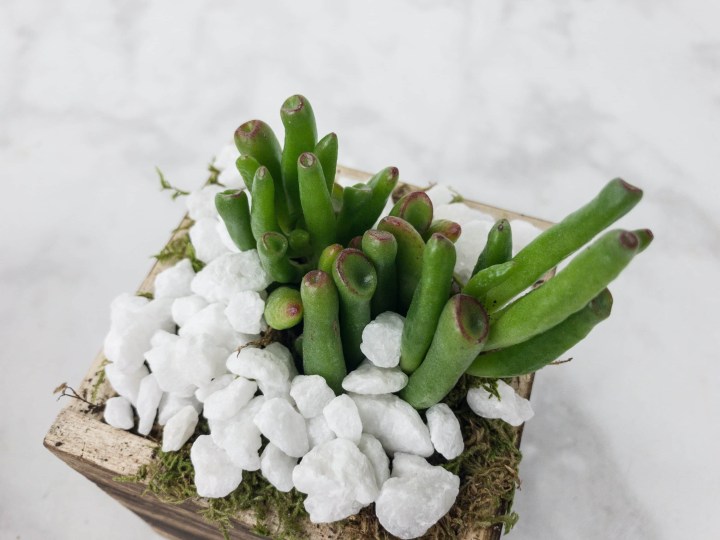 Is there anything prettier than a little cactus or succulent in a box? I love The Desert Box and I'm already looking forward to receiving more succulents and cacti! Everything was well packaged, plus I feel good knowing that its contents are from sustainable sources. This subscription would be great as a housewarming gift! I was also really happy with the complete care information provided on the card, but most of all the the style of the planter and plant together is perfect!