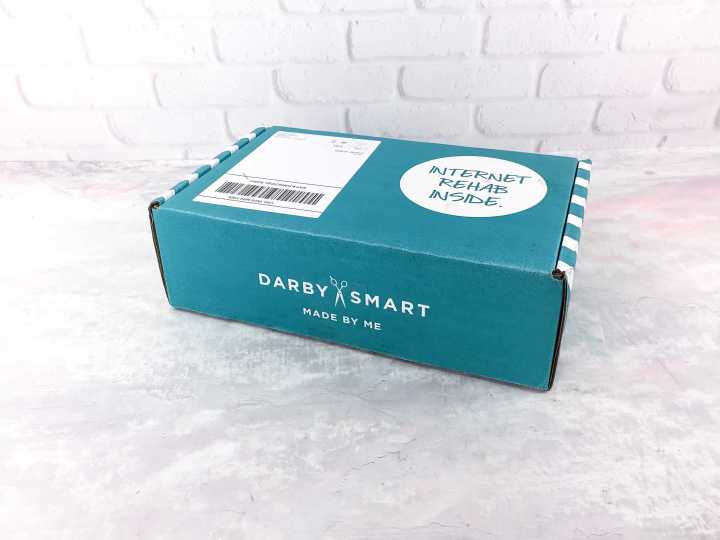 Darby Girl is a product of the DarbySmart DIY site (in conjunction with Girls' Life magazine). Aimed at tweens and early teens (Girls' Life is directed to 10 to 15-year-old girls), this subscription box provides "dazzling DIY materials, cinchy step-by-step instructions, awesome inspiration, and more." Sent every other month (February, April, June, August, October, and December), Darby Girl sends craft projects "from fashion accessories to room decor and more" and is "carefully curated just for GL readers and inspired by our favorite new trends." The cost is $19/box with discounts for paying for 6 months or 12 months at a time.
Note: Darby Girl has just closed down their doors – find out more information about the closure here. We strongly recommend Doodle Crate as a replacement or alternative. Save 40% on your first month with coupon code HELLO40.
This month's project -Slime! So much fun!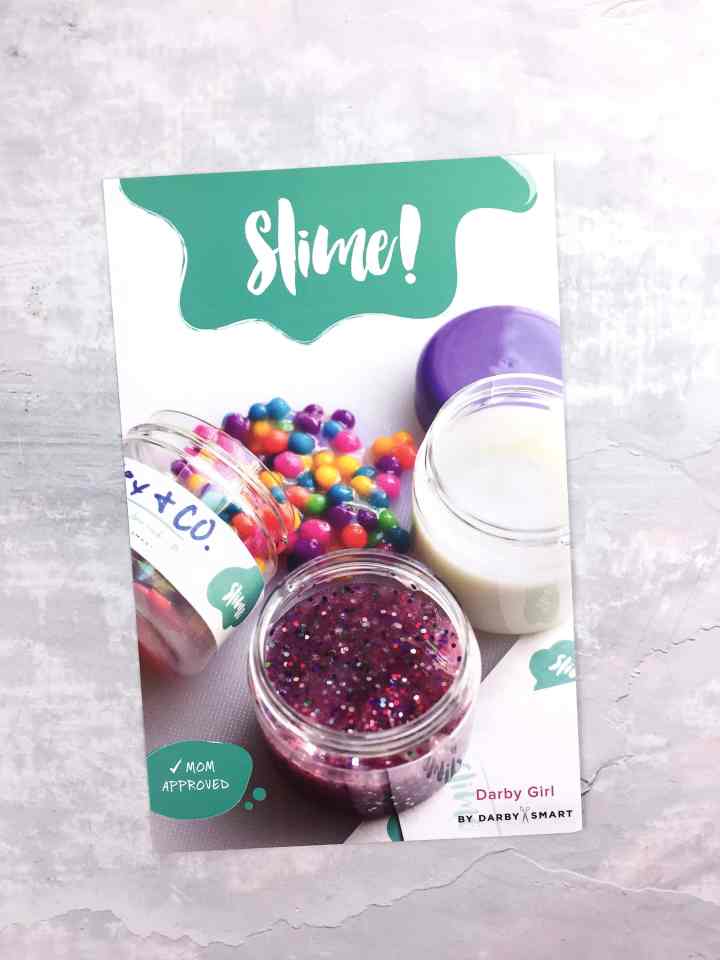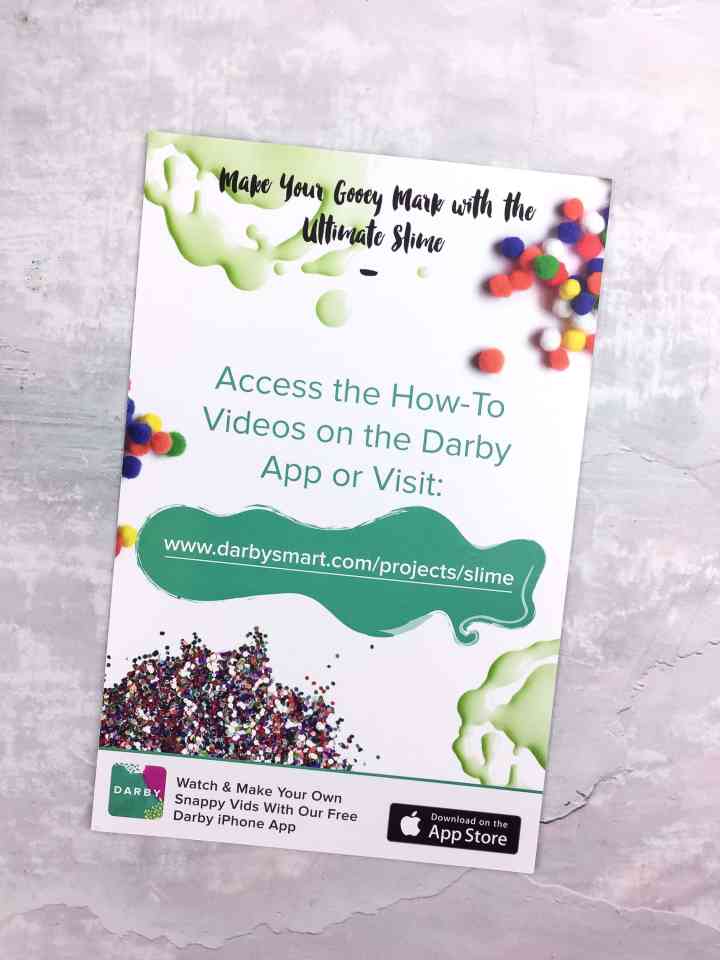 Darby Girl boxes don't come with printed instructions – instead, they point you to their site to watch instructional videos.
The videos show a top-down view of the project from start to finish. Its easy to see and follow, and the pacing is good (they fast forward during boring manipulations, like kneading the slime). Unfortunately, this video was shot in "vertical phone" mode.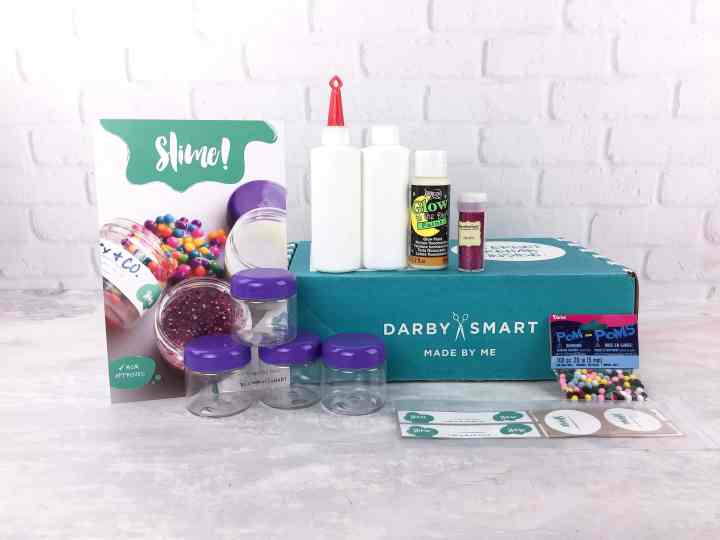 Everything in the May box!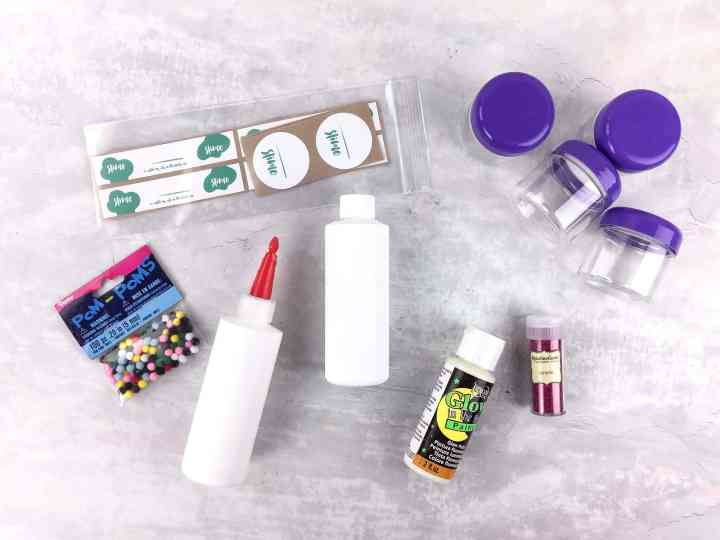 The kit includes everything needed to create, customize, store, and label your own slime!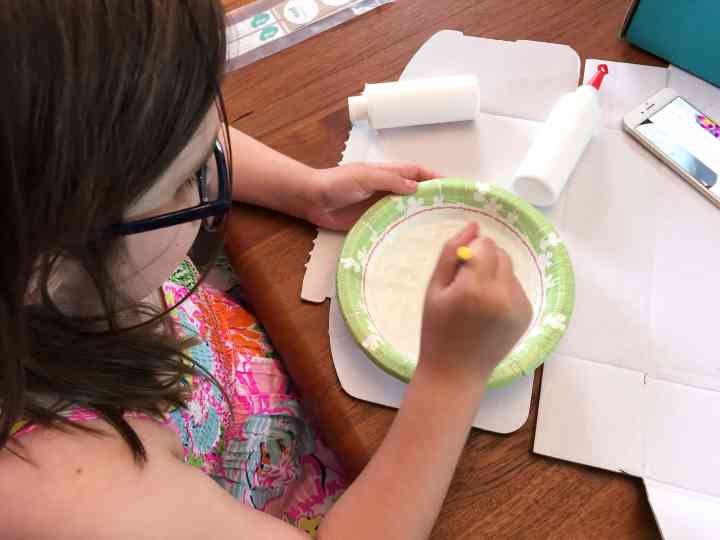 We started by mixing the two bottles of solution in a bowl and stirring them together until thick and smooth.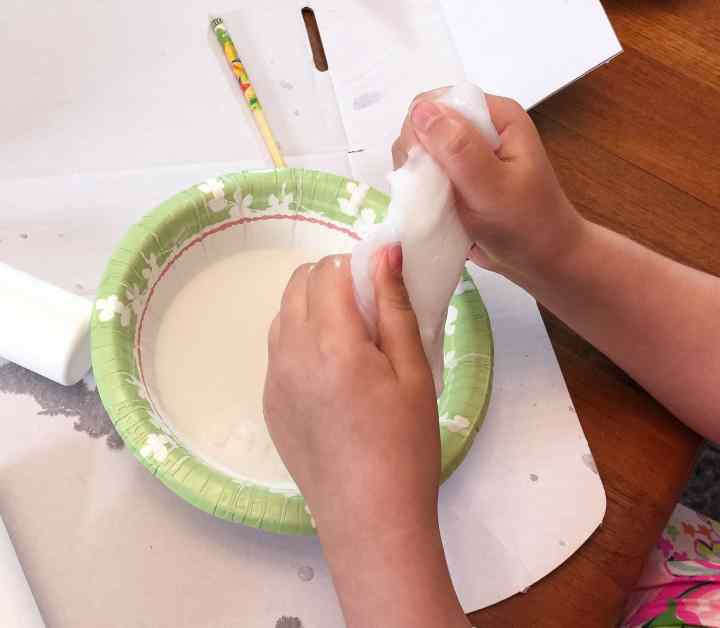 Once the mixture congeals into a blob, we kneaded it by hand until it was thick and slimy.
The kit included mix-ins to customize the slime. The kit included pom-poms, glitter, and even glow-in-the-dark paint.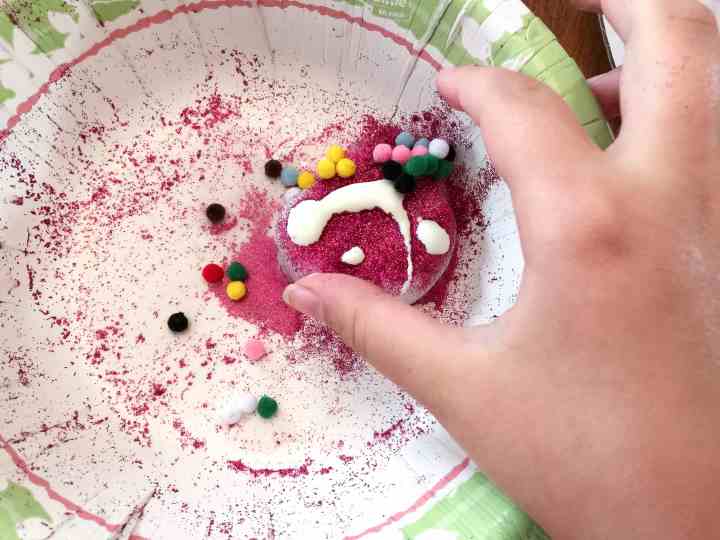 We split the slime into four parts, mixing one of the add-ins into each. The last glob of slime got all three mix-ins!
The mix-ins were nice and messy!
We finished our project by filling out the provided labels and affixing them to the four slime containers. It was great that the kit came with containers to keep our slime in.
This was a really fun box, and it was nice to see them end with a bang. Our daughter couldn't wait to do this project and she had a fantastic amount of fun.
We recommend Doodle Crate as a fantastic arts & crafts subscription for children. Save 40% on your first month with coupon code HELLO40.