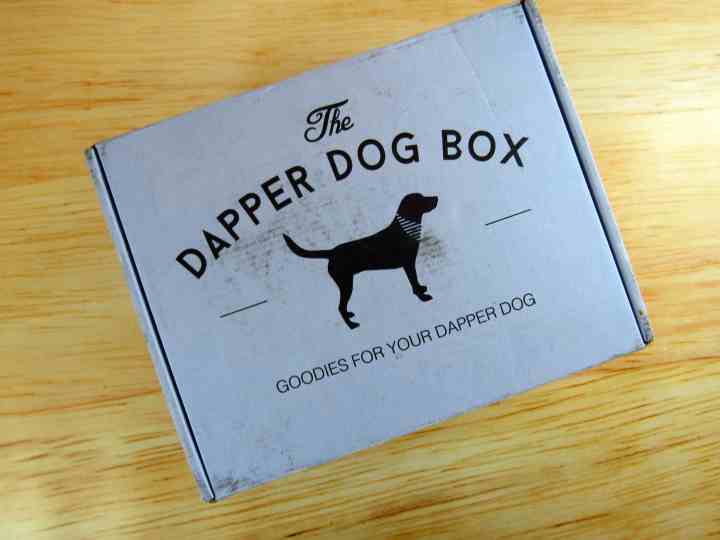 The Dapper Dog Box is the box for your best friend in the world. Organic and natural items are hand-picked for your dog based on a personalized survey. The Dapper Dog Box sources from passionate small companies that love dogs. $1.00 from each purchased box is donated to rescues. The regular sized box has 4-6 items with an average $50.00 value. The mini box has 3 items. Both versions offer free shipping. The personalized survey offers five different dog sizes, grain or no grain, and a section to discuss more about your dog such as allergies, heavy chewer etc. $1.00 from each box goes to help rescue dogs find their forever homes.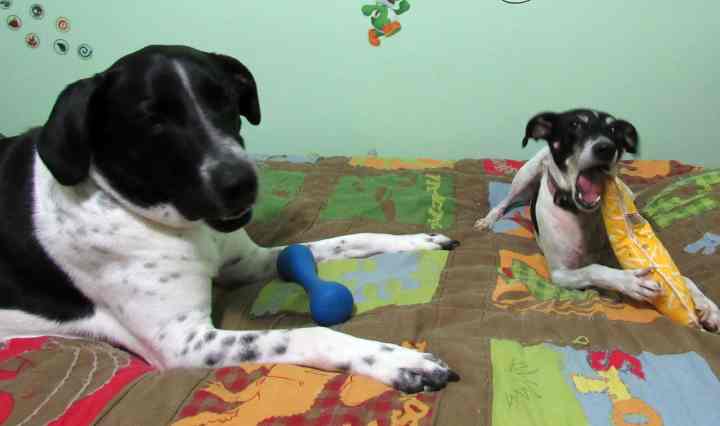 DEAL: Take $10 off your first purchase with coupon code HELLODAPPER.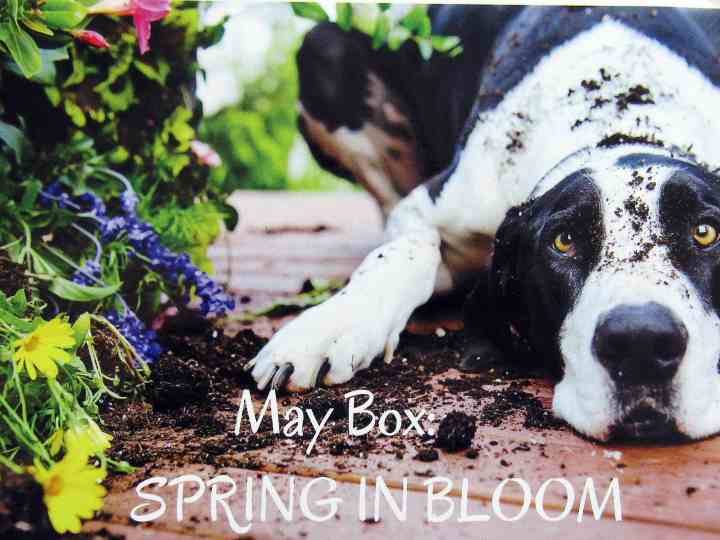 I love the dog's face! The May box theme is 'Spring in Bloom.'
The information card contains the items, descriptions, and prices. $1.00 from every box this month went to help rescue dogs find their forever home.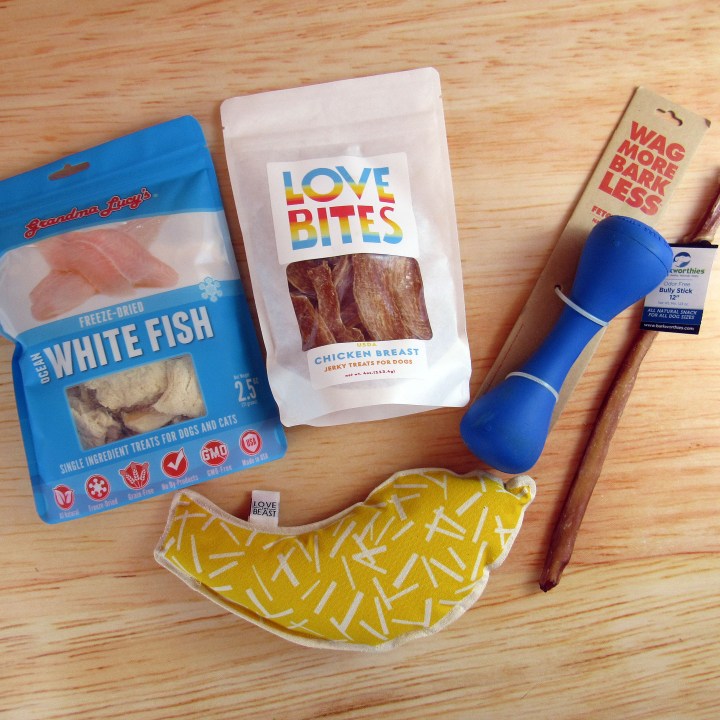 Here are the items in the May Dapper Dog Box. This review is for the large dog box.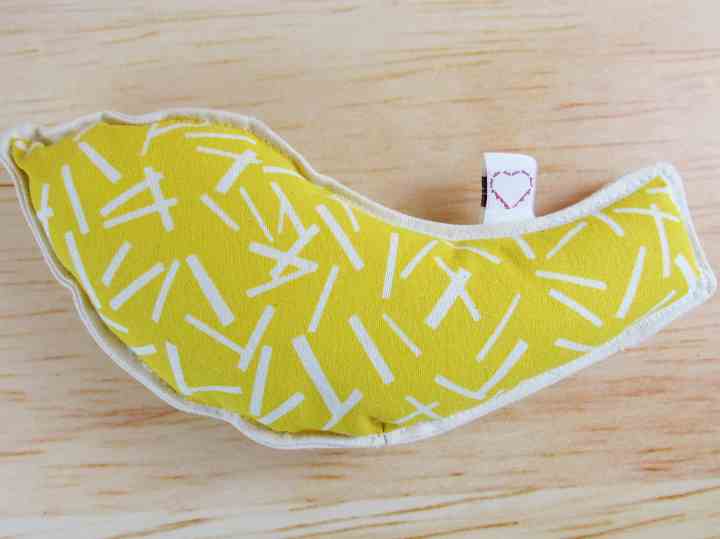 It's time for all the cute, furry animals to come out and play! The Love Thy Beast Heeeey Squirrel Gurl Plush Toy (RV $14.00, on sale $6.40) is handcrafted in Brooklyn, New York. It has a squeaker in it and is the perfect size for fetching and tug-of-war.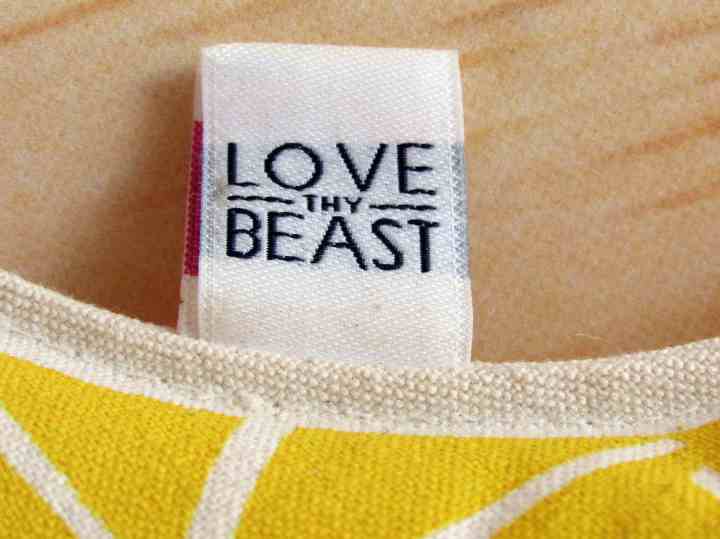 I love the tag! Bella, our mini Rat Terrier, can be a beast at times.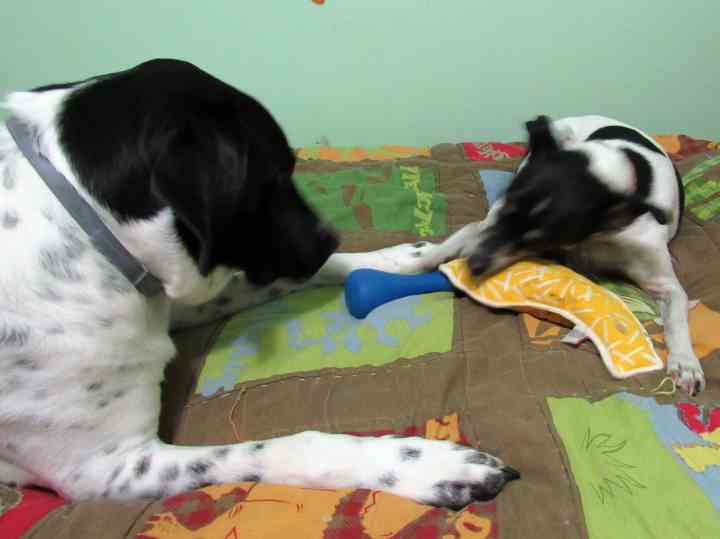 Here is my beast in my action. Look at how sad Odie looks because Bella the Beast has stolen his toy.
The Wag More Bark Less Fetch Bone (appx $14.00) is a heavy, flexible, rubber fetch bone. It is not a stiff rubber bone; it has a little give to it. Odie liked carrying it around the yard. I wasn't able to find a link for the same bone which is why I based the price of the information card.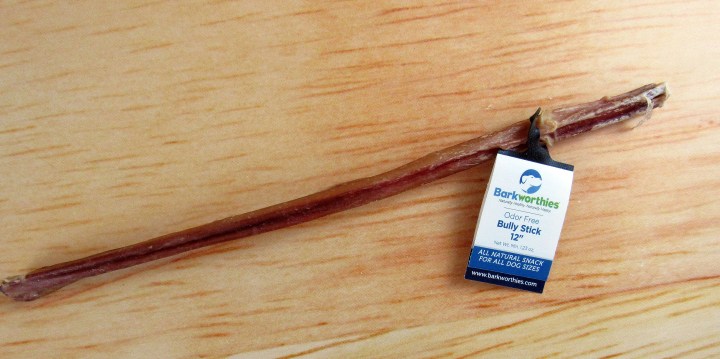 Daisy was happy to be the recipient of the Barkworthies All Natural Bully Stick ($6.99). The bully stick is made from grass-fed Brazilian cattle pizzle.
Daisy is enjoying her chew in front of the rhubarb patch. It's woofilicious! Daisy is busy shedding her winter coat which is why her fur looks strange. It will look better in a few weeks.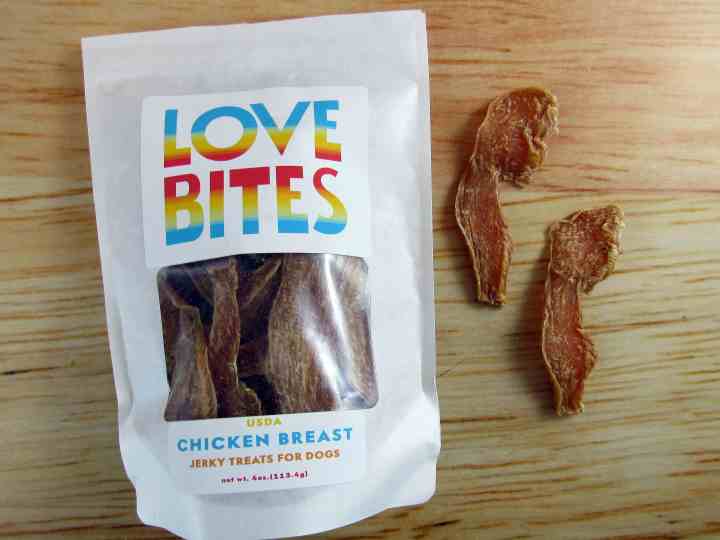 I can't get over how much the Rams Dog Food Chicken Breast Jerky Treats (4 oz, $14.99) smells like chicken. Bella and Odie loved it!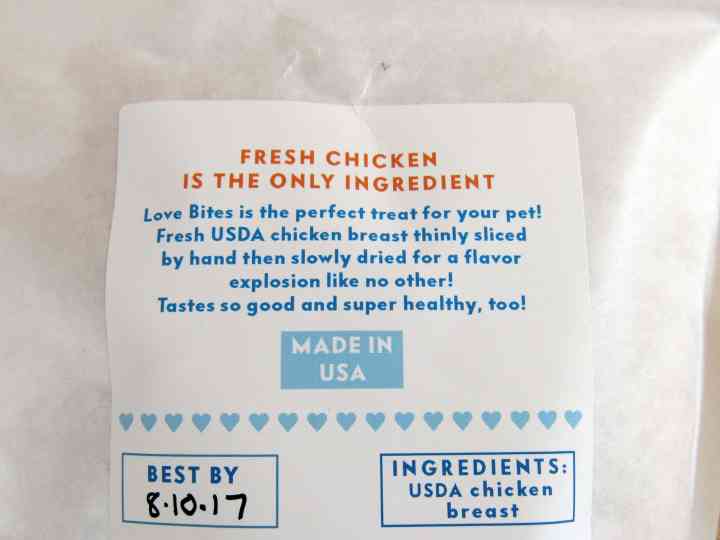 The jerky is made with USDA chicken breast. The cats thought it was tasty too.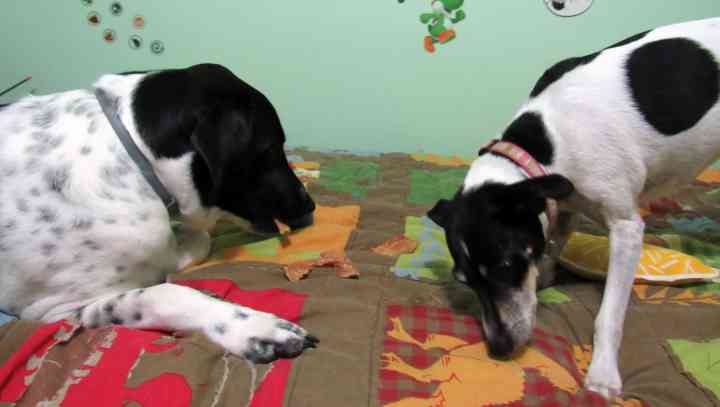 The doggies loved their late afternoon treat.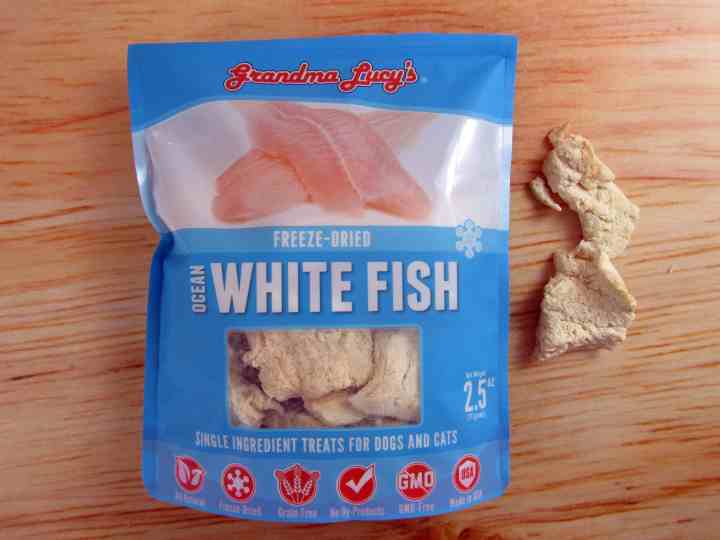 Both the cats and dogs went wild over the Grandma Lucy's Freeze-Dried Ocean White Fish (2.5 oz, $12.34). The single ingredient treat is made with line caught Alaskan Pollock.
Daisy was happy that she could eat the made in the USA treats!
Time for more doggy pictures! Daisy is in the middle of shedding her winter fur which is why it looks so strange.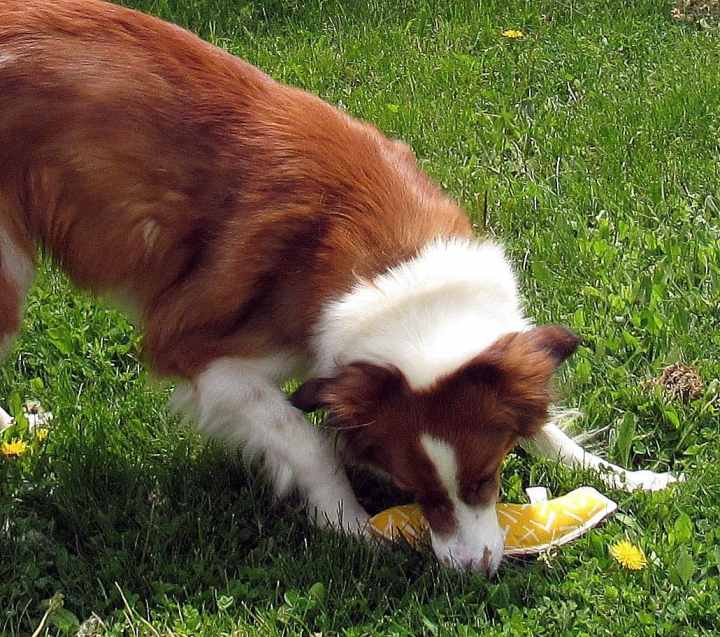 Daisy enjoyed playing fetch with the Love They Beast Woodland Tail. She decided it was not a baby.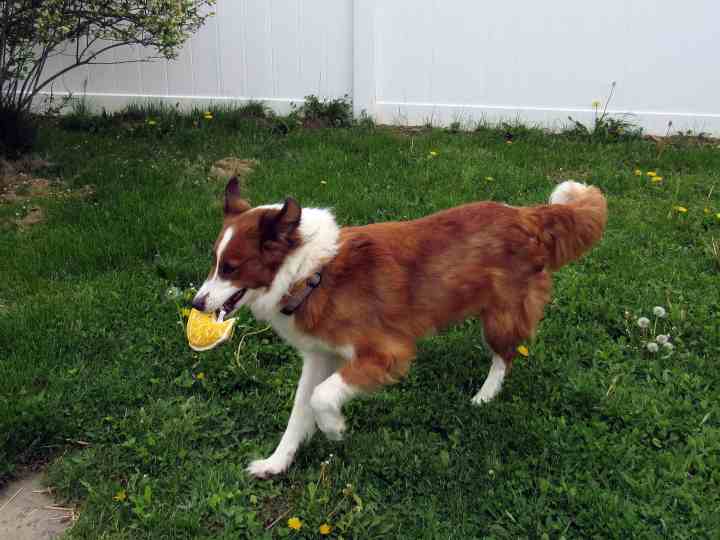 She is not wearing a bandana because it was almost 90 degrees (summer weather!) the day I took her photos. She is still wearing some of her winter coat and was hot! She did have a lot of fun running with her toy.
All three dogs enjoyed their May The Dapper Dog Box. They do wish that the weather was more consistent because they want to enjoy spring in bloom!  Daisy was a happy girl chewing on her bully stick. All three dogs loved playing with the toys and eating the treats. One of the things I've noticed about The Dapper Dog Box is that it has a nice balance of treats and toys that all three dogs enjoy despite their differences in play.  The treats that they selected are outstanding.  The product value of the box came to around $60.00 using discounted prices which is superb for the type of items that are in the box.  It's an excellent box for dog owners that want a customized box with a focus on organic and all natural toys and treats.