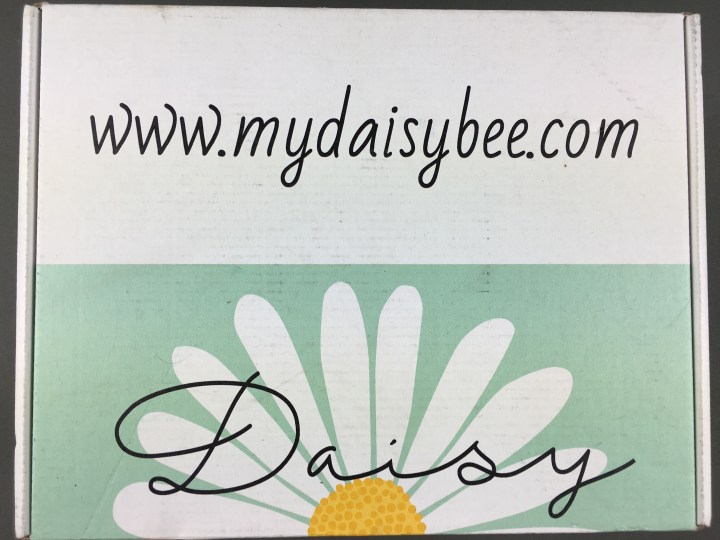 DEAL:
  Get 10% off any order! Use coupon code 
MOMLIFE
.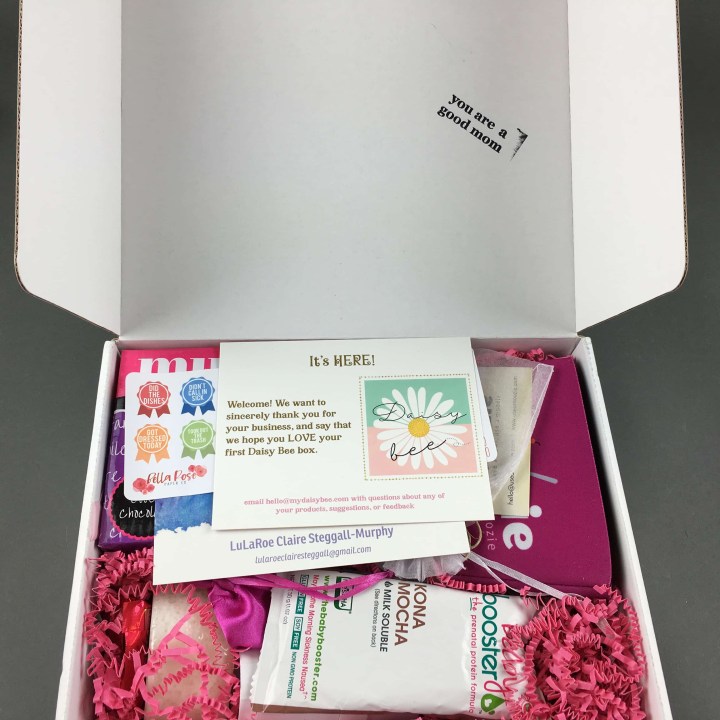 First look at the box!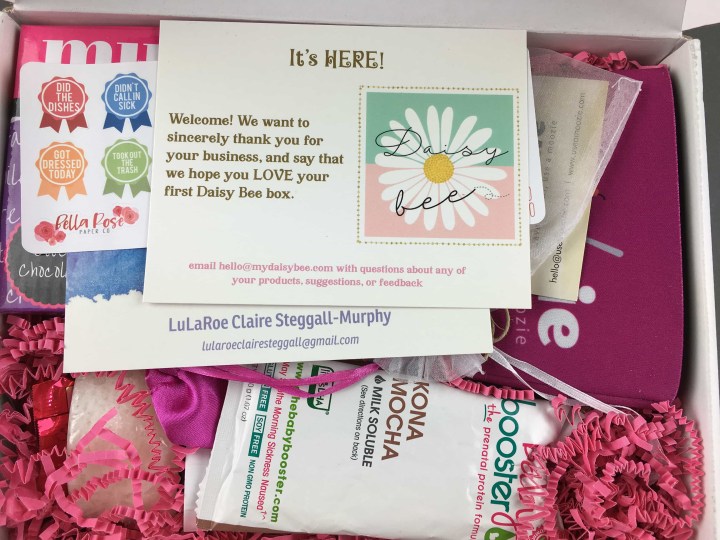 I can see red squiggles and some snacks over there. So excited!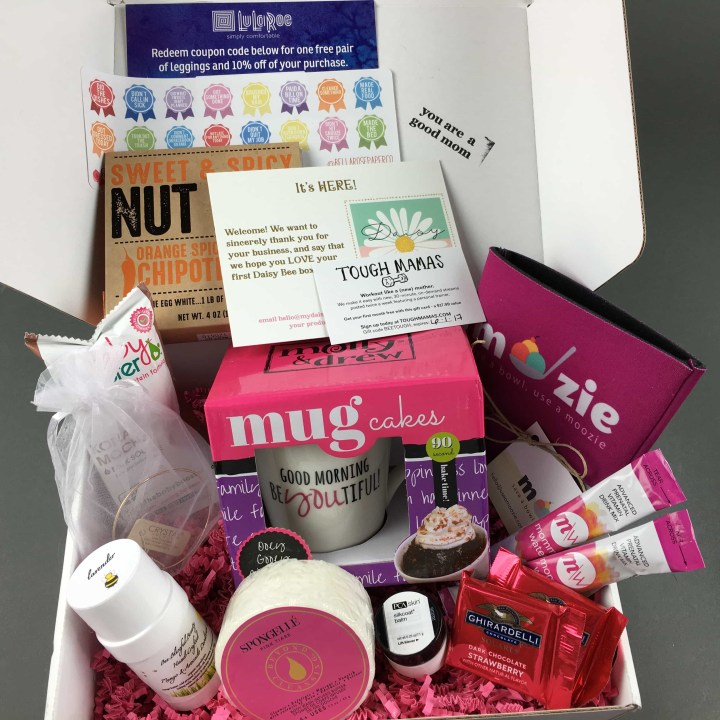 Everything in the February 2017 Daisy Bee box!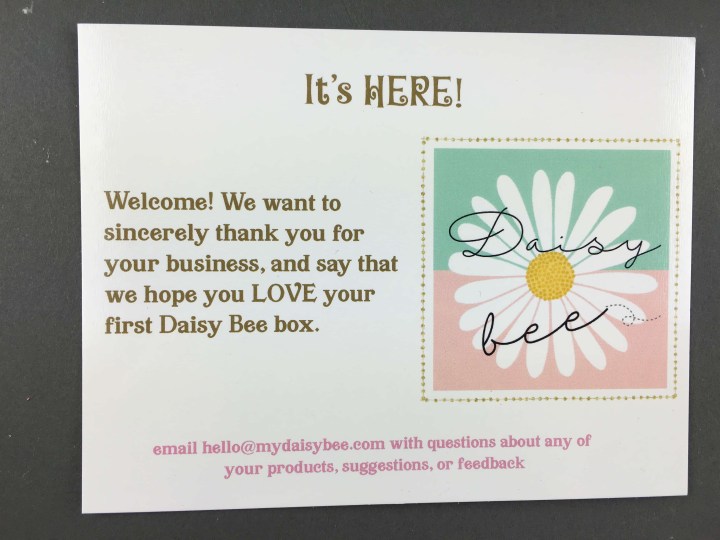 Included in the box is a thank-you card from Daisy Bee.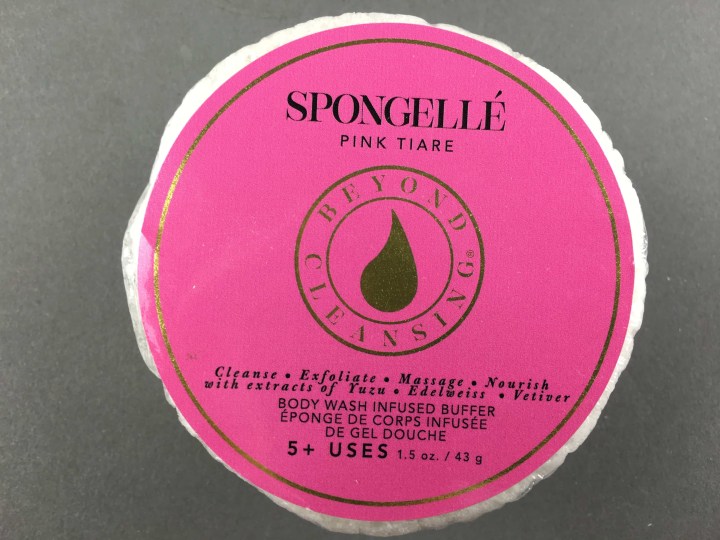 Spongelle Pink Tiare Body Wash. Aaaah, just what I needed for my me-time. This body wash infused buffer is enriched with olive oil, which leaves the skin soft and hydrated. It also contains a blend of energizing and toning extracts. The scent was lovely (Tahitian gardenia!) and I liked the creamy lather it produced.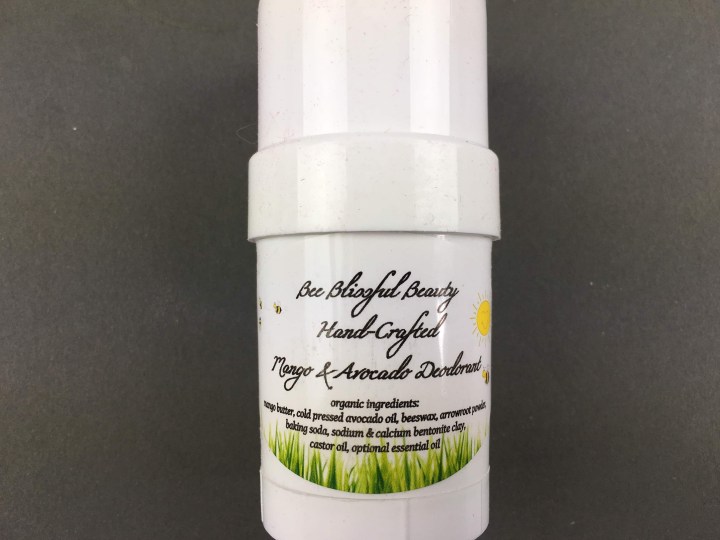 Bee Blissful Beauty Hand Crafted Mango and Avocado Deodorant. A deodorant made with mango butter, cold pressed avocado oil, beeswax, arrowroot powder, and other natural ingredients. I like that this is made with safe ingredients, as opposed to store-bought deodorants that contain harmful aluminum. I have yet to try if this works, but according to Bee Blissful, you have to detoxify your underarm using bentonite clay for best results.
PCA Skin Silkcoat Balm. Packed with antioxidants, this moisturizer is recommended for the treatment of dry and mature skin. Also useful in keeping the skin hydrated when the weather is just harsh or cold. It's a heavy moisturizer, but I'm glad it is nice and light.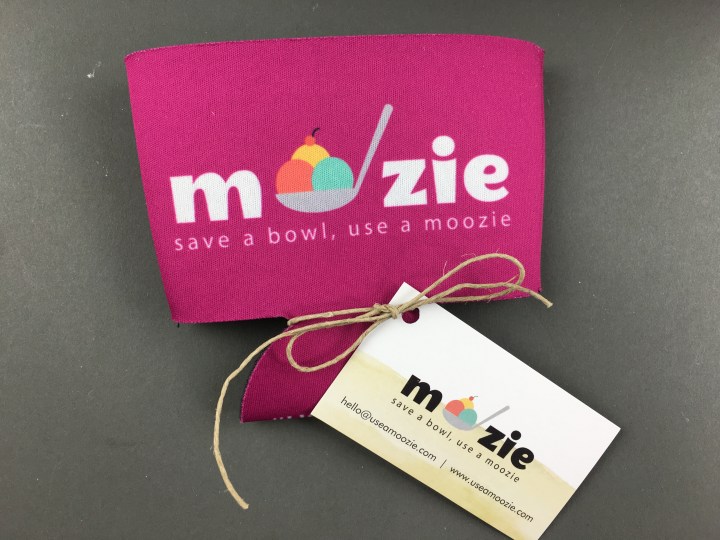 Moozie. I like that tagline: "save a bowl, use a moozie." This simple yet useful invention was made so that you can insert your ice cream pint in it and enjoy your frozen delight without having cold hands nor that sticky feeling.
Baby Booster Kona Mocha Milk Soluble. Coffee-flavored without the caffeine! This is great for moms-to-be who are missing their morning cup of coffee during pregnancy. It's up to you whether you want it hot or cold. It also contains essential prenatal nutrients and protein. This is a great find for so many pregnant and nursing moms!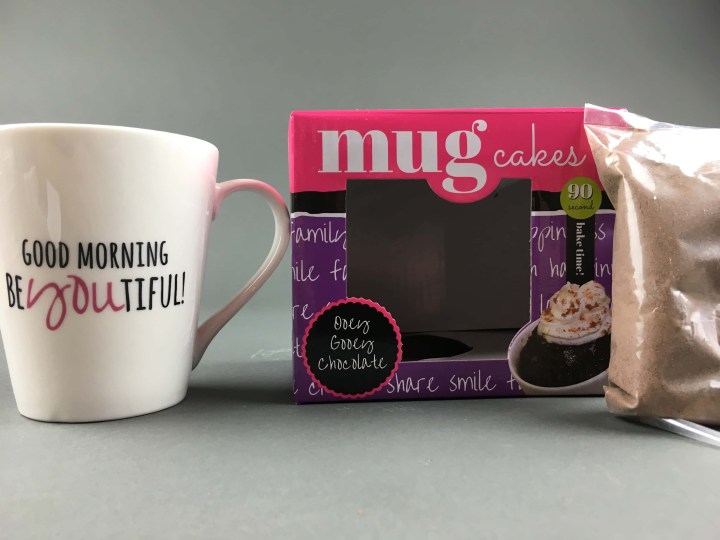 Mug Cakes Ooey Gooey Chocolate. A cute mug that says "Good morning, beYOUtiful!" and a chocolate mix that you can easily pour in it then pop in the microwave for a sweet treat. Perfect for a snack attack.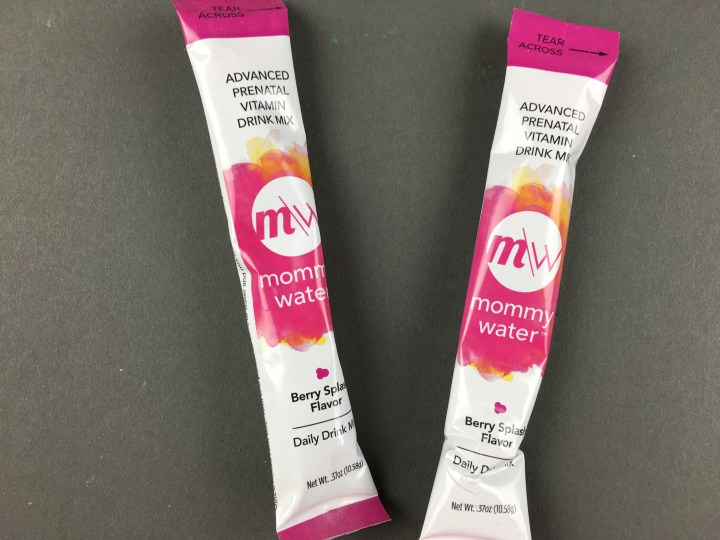 Mommy Water Advanced Pre-Natal Drink Mix. Another treat for the mom-to-be! The prenatal vitamin we received is berry-flavored. Sweet pleasure minus the sugary guilt. It has a natural and gluten-free formula which is safe for gestational diabetics. It is also packed with fiber, iron, and vitamin C.
Ghirardelli Dark Chocolate Strawberry Squares. Dark chocolate + strawberry is such a good combination. Ghirardelli produces this only around Valentine's Season – wish there was more in the box!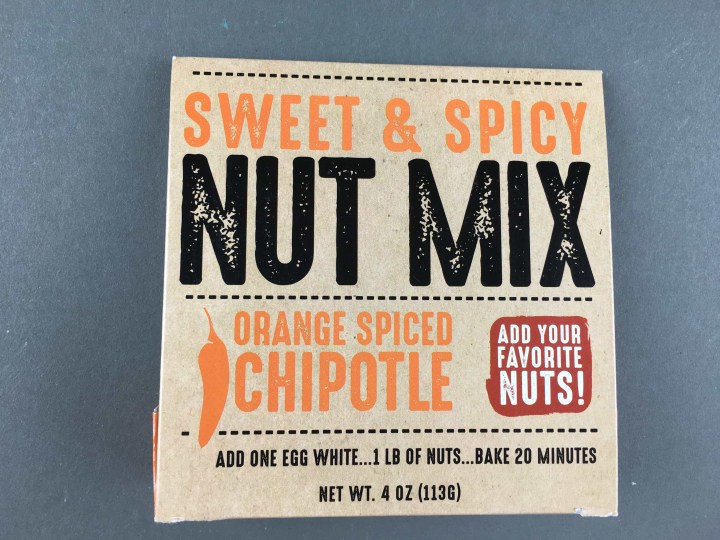 Sweet & Spicy Nut Mix. Passing this to someone who enjoys sweet and spicy nuts! It only takes 20 minutes to bake this with egg white to produce a nut snack that can be enjoyed while watching TV or reading a book.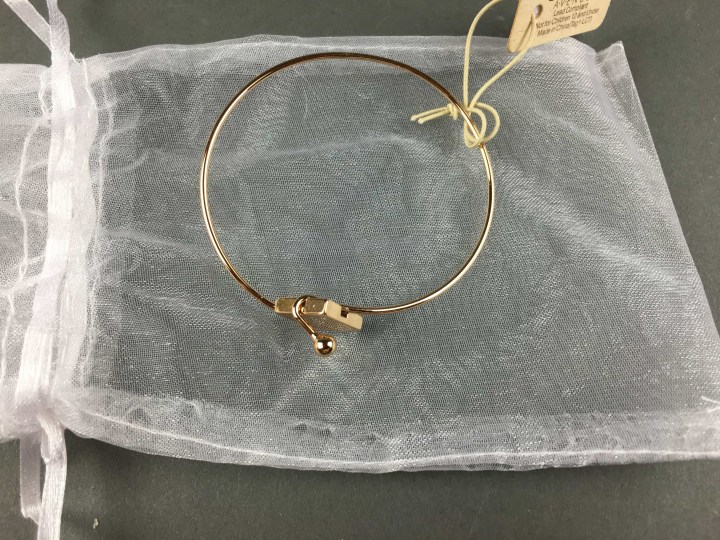 Gold bangle. It's nice to see an accessory included in this month's box!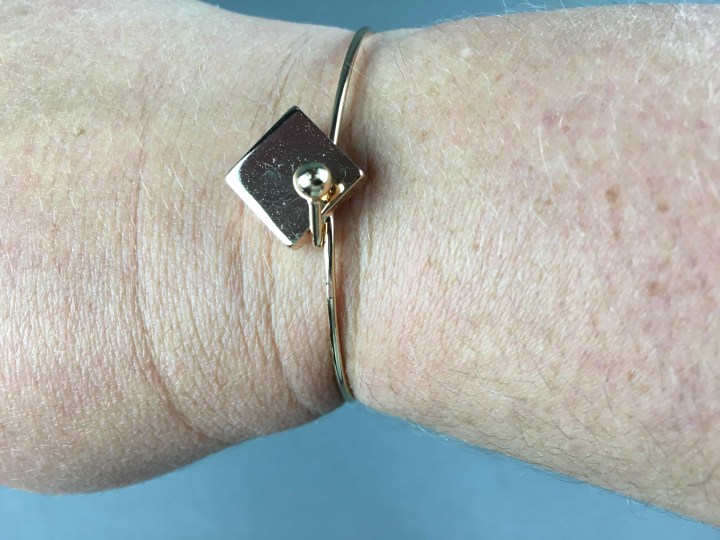 This bangle is simple yet stylish. Loved the geometric design as the main embellishment.
Stickers from Bella Rose Paper Co. These are so cute and funny!!! Positive reminders, no matter how small, can indeed go a long way. So don't forget to congratulate your self when you "made real food," "got dressed," or "took out the trash." LOL! ?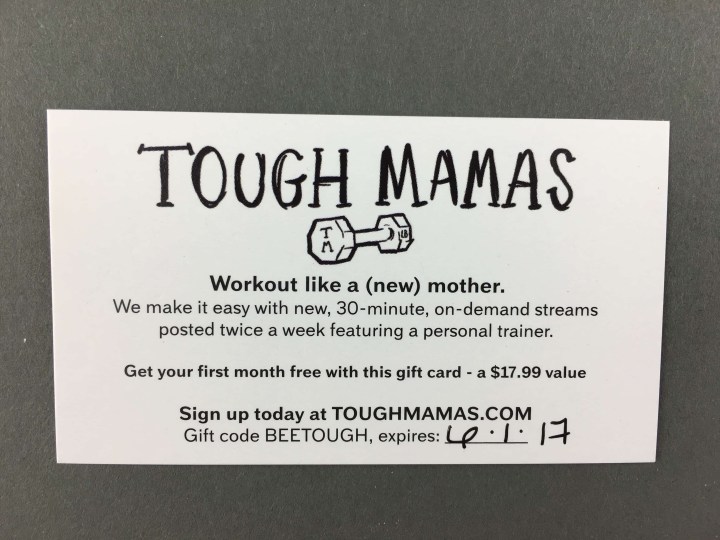 Being a mom is not an excuse to NOT take care of yourself, so Daisy Bee included a gift card that gives us access to 30-minute on-demand exercise videos from Tough Mamas. First month is FREE!
Lastly, a LuLaRoe coupon for a FREE pair of leggings + 10% off a purchase! These are totally essentials for moms – soft, buttery, and with fun patterns!
I liked the variety of Daisy Bee this month – bath/hygiene products, snacks, drink mixes, and even an accessory, p. The box was really full! This subscription can be a great gift too, if you know an expecting mom that needs some encouragement or any regular mom who would be happy to get treats exclusive for herself even just once a month.