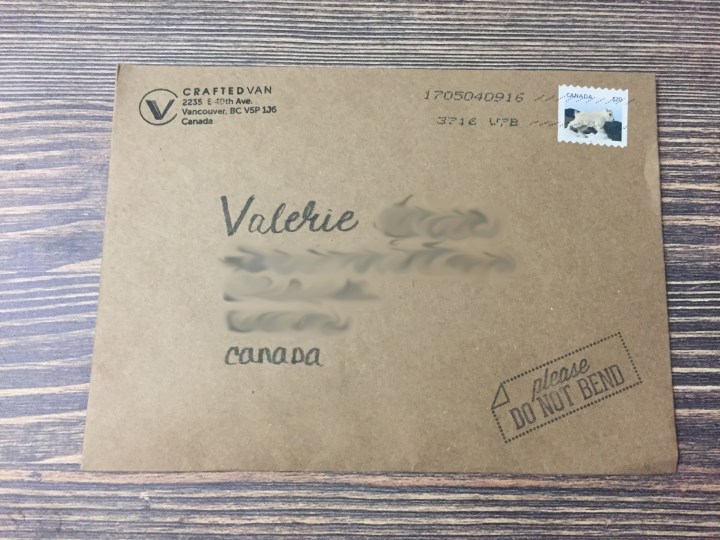 Craftedvan is a monthly subscription box that specializes in magnetic bookmarks, magnets, and cards. It costs $9.15 (or $12 CAD) per month, and you'll get 3 exclusively designed goodies.
There are two varieties of this subscription – planner obsessed and book nerd. Craftedvan goodies pop up in a variety of bookish subscriptions, especially ones like OwlCrate!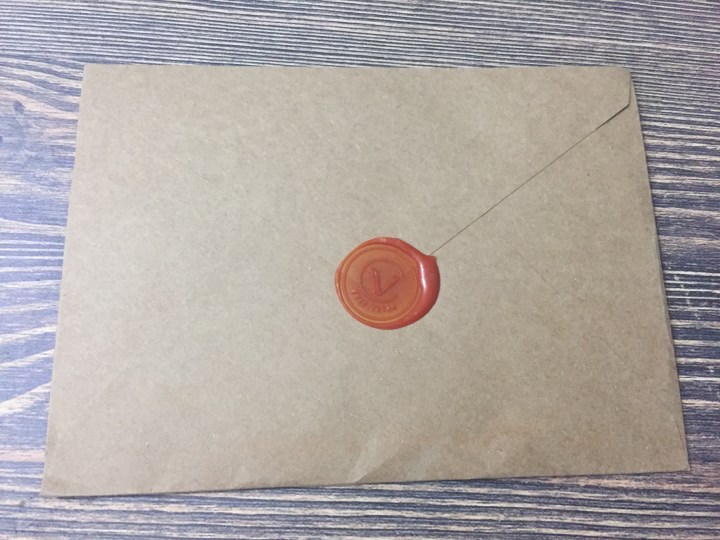 The information card gives you a brief description of this month's theme – Hawaiian Paradise!
A cheerful summery print featuring two of the characters featured on the bookmarks is the first thing I saw. How cute is the little coconut with her flower? Also she's drinking a smaller coconut drink… isn't that considered cannibalism?!
Here's the first bookmark — it's a tiki figure! His mouth is cut open so you could see a peek of words through it when you use it in a book.
The back is just as detailed.
Two smaller bookmarks! I love the coconut — she's just SO cute. The mango is also super cute with his shades and surfboard. The bookmarks come attached to business-card sized book pages. What makes me giggle is that the page number is 604 — the area code for Vancouver, where I live as well!
Again, the backs are just as detailed.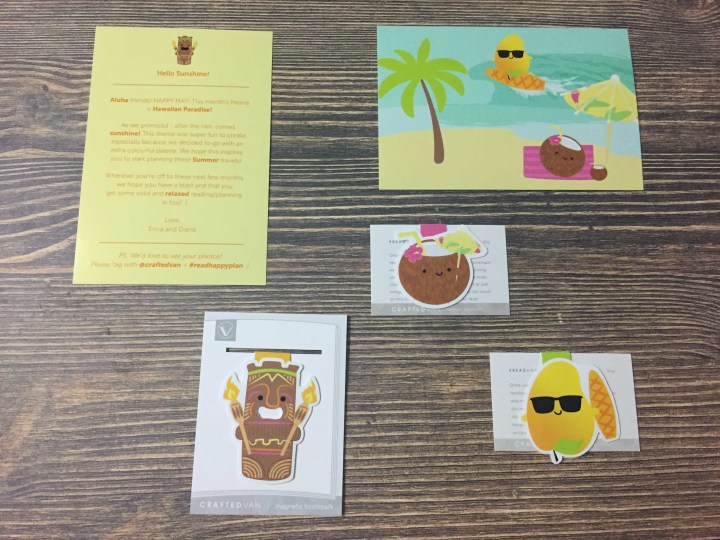 Craftedvan is just so CUTE. Everything is so high quality and creative. The art is just stunning and the colours are so vibrant. The coconut is my favourite, but honestly everything is perfectly done and will find homes in my new books right away!