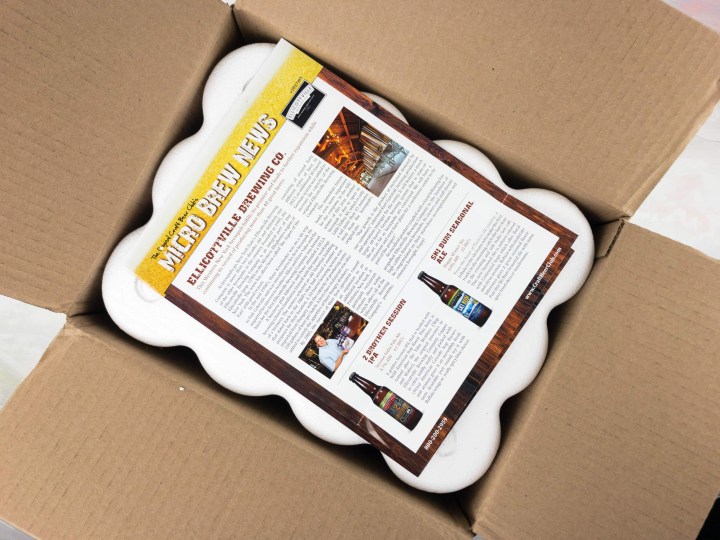 Your beer choices are no longer limited by the selection available in your neighborhood! Craft Beer Club is a monthly subscription that delivers a twelve pack of select microbrews right to your home. Picked from across the U.S. and Canada, each selection has received acclaim and is very popular within its distribution area – but CBC lets you enjoy them wherever you may be.
Every shipment includes relevant issues of the Micro Brew News.
DEAL: When you subscribe or give it as a gift, the subscription will come with bonus items – no coupon code required!
The Club delivers a mixed twelve pack each month which includes three cans or bottles of each of four varieties (they also have a case option) – most month's selections come in bottles. Each box has had two offerings each from two featured microbreweries.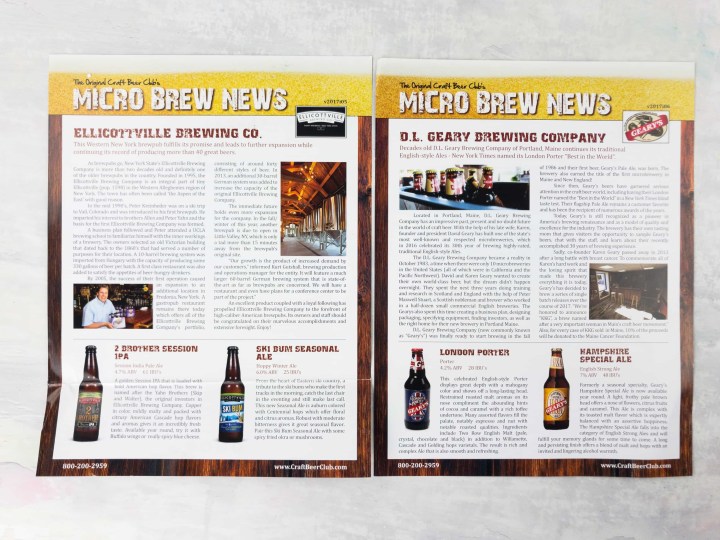 Two separate volumes of Micro Brew News were included, one for each Brewer. They include information on the history and philosophy of the featured breweries, as well as details on the style, stats, and composition of each brew.
The back of each sheet had a recipe designed to pair well with the beer selections (or in some cases, actually use the beer in the recipe!), as well as some beer-related trivia. The trivia is very instructive, covering some facet of brewing or brew culture in depth. It's a great way to casual expand your beer IQ.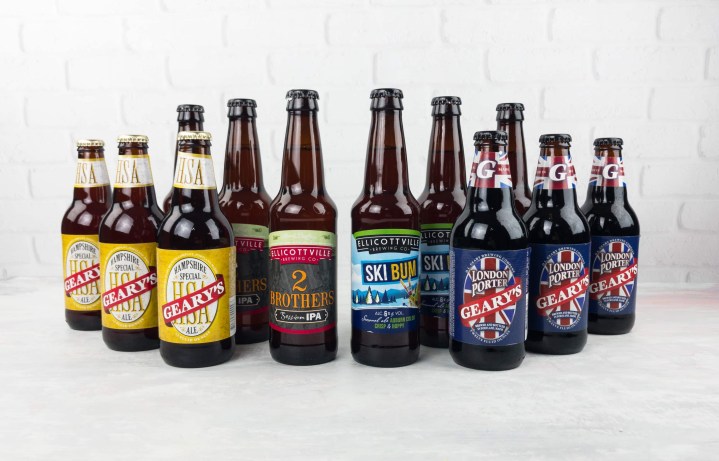 All the great beer we received in this month's box!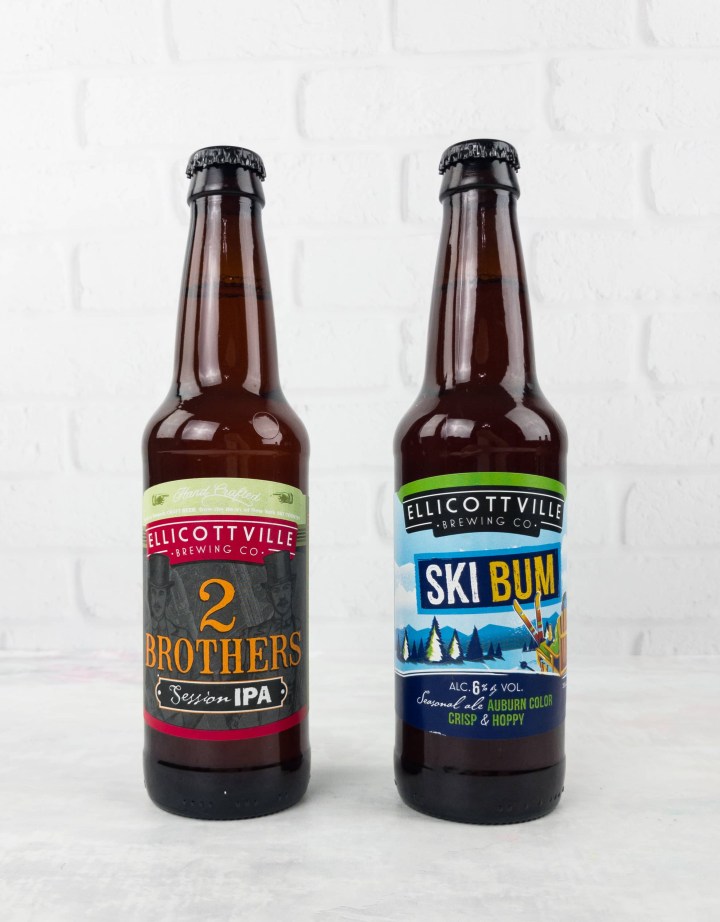 We received two hoppy longnecks from Ellicottville Brewing Co. in Western New York (waaaay Western New York, just South of Buffalo and east of Erie, PA).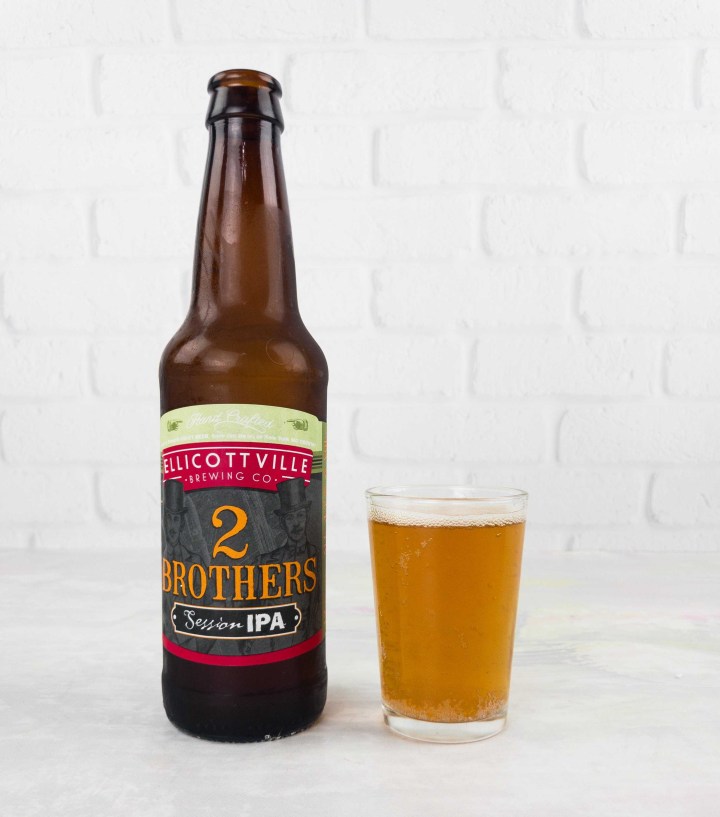 Ellicottville Brewing Co. 2 Brothers Session IPA: This IPA reminded me of Long Trail Ale, with an even and assertive Cascade hops bitterness that rides the length of a sip and then some. With the right amount of malt to support the hops, this session-strength IPA has a hoppiness that punches above its weight.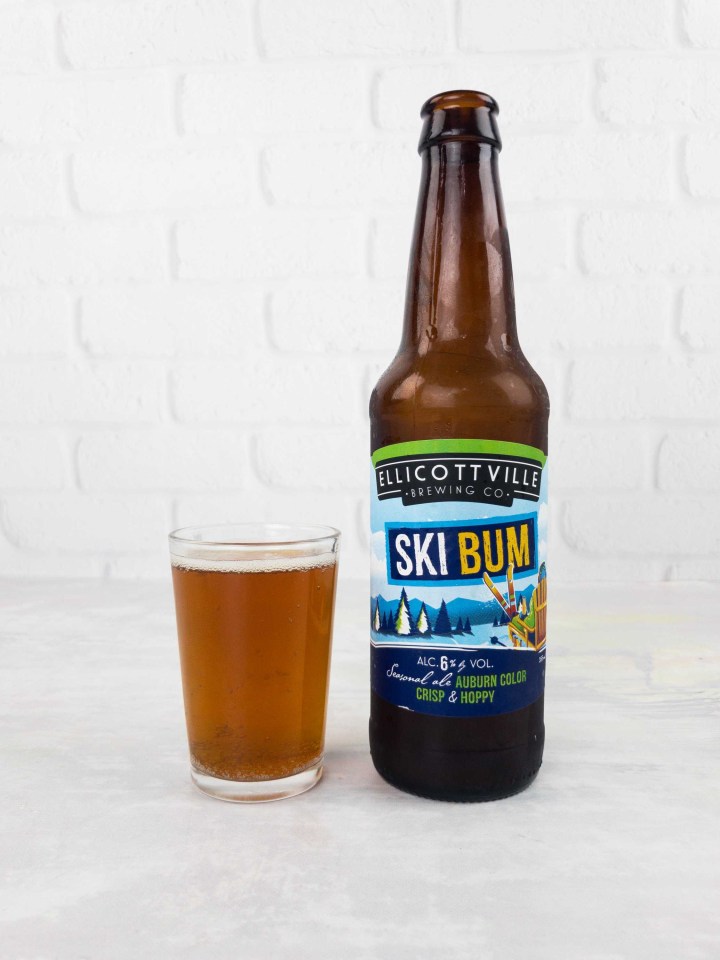 Ellicottville Brewing Co. Ski Bum Seasonal Ale: This well-hopped ale actually struck me as being as assertive on the hops as the IPA, despite the lower IBU rating. The Centennial hops pack big flavor and a nice, citrus bite.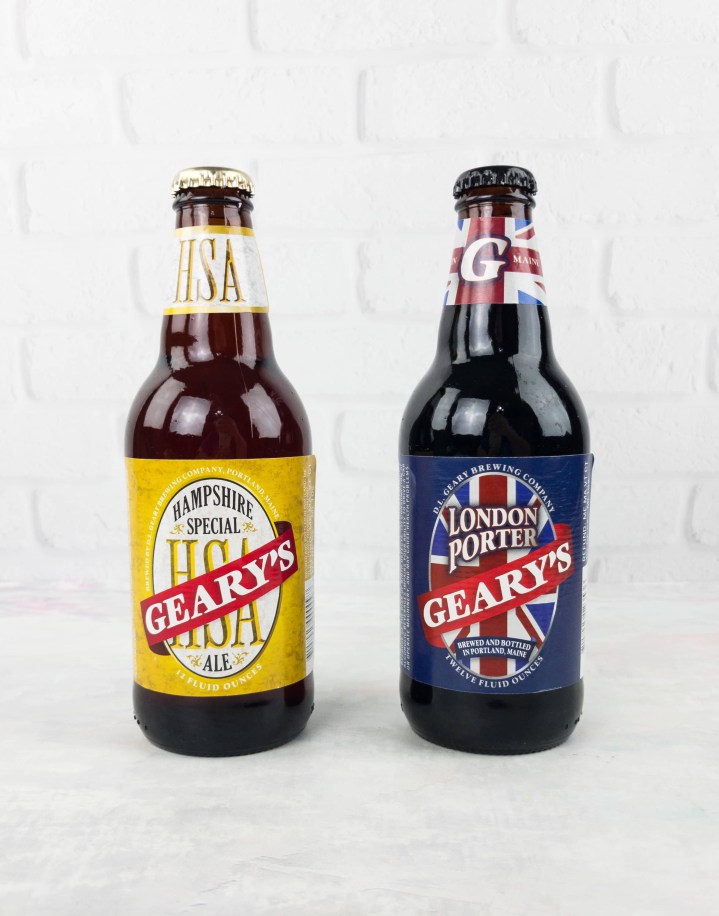 We were also treated to two selections from Geary's Brewing Company of Portland, Maine. Geary's was one of the original East Coast microbreweries, producing their first commercial brew in 1986.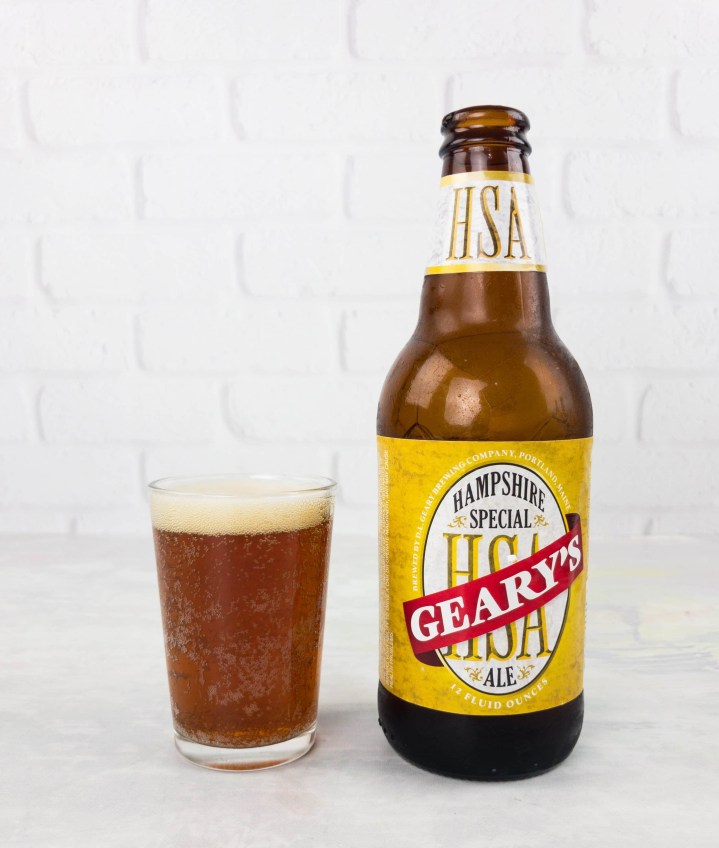 D.L. Geary Brewing Company Hampshire Special Ale: My favorite of the case, this special ale isn't overly potent, but it is no lightweight at 7% ABV. It has a bold caramel and floral nose, an intensely engaging malt and hop accord. The perfect balance of toasty malt and vivid hops creates a beer with a big presence but no annoying rough edges.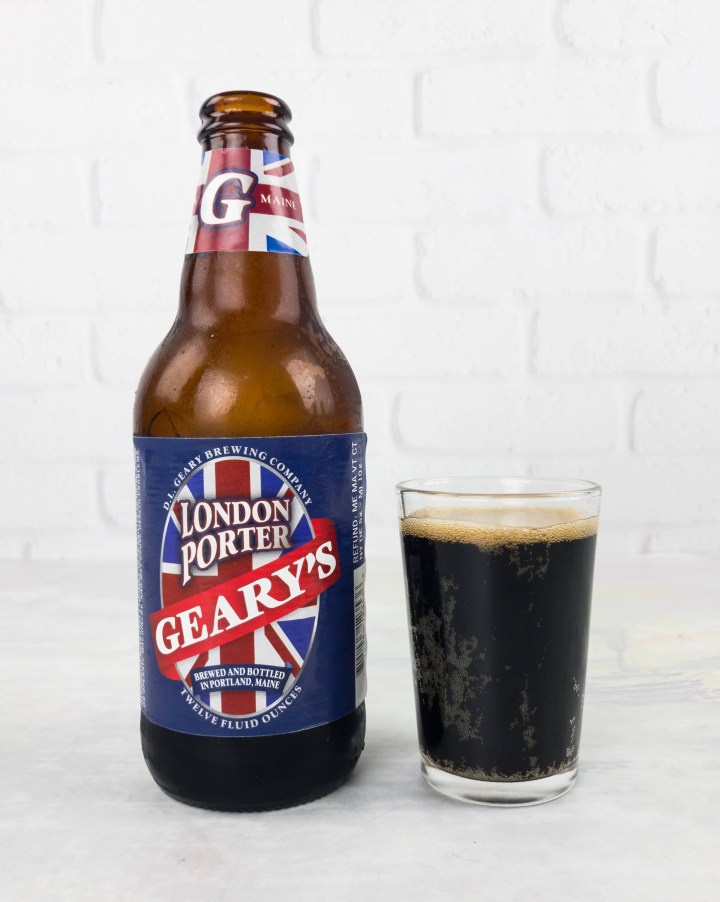 D.L. Geary Brewing Company London Porter: Voted the World's Best in a NY Times blind tasting, this London Porter has lovely coffee and caramel notes, just a bit of malty sweetness, and none of the thick, cloying characteristics of many typical porters. Definitely my favorite porter — this tastes big like a stout, but drinks like an amber ale.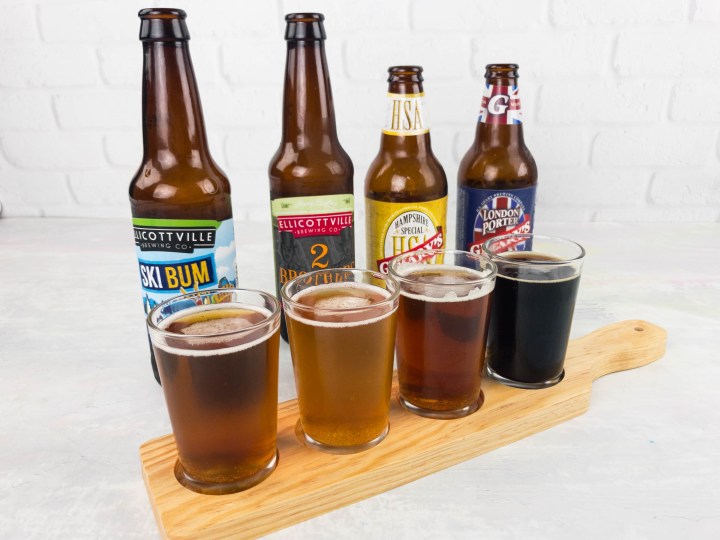 I really enjoyed this quartet of beers, certainly some of the best the Northeast has to offer. Both Ellicottville selections drank like IPAs, with a pleasant hoppiness that grabbed teh tongue and never let go. The Geary's was just phenomenal, and I can see why they have been around for so long. The Porter was the most complex, yet pleasantly drinkable porter I've tasted, and the Hampshire Special Ale was truly special.